Eclectic decor: blending antique and modern items
Eclectic décor throws a wonderful chance at you to get all your collectibles out of the closet and make them cohabitate; it is also a great opportunity to inspire new life into treasured furniture pieces that have seen better days. Mixing modern and vintage items and furnishings means juxtaposing prized heirlooms against abstract artwork, or contemporary chairs next to mid-century tables. It can get crazy, it can get playful, but the end result will surely be personal and unique. What's more, the path towards a vintage, yet modern home interior means working with what you have and making the most of your antique possessions and classic house bones. It is paying homage to the past while looking towards the future.
Mingling furniture from different epochs and cultures
Blending furniture from different eras looks chic, as different outlines and materials can make each other stand out. A modern minimalist sofa with clean lines and neutral colors will look sophisticated if placed alongside a Victorian sofa or armchair with similar upholstery. Ornate legs and armrests will gain a more contemporary appearance if paired with geometric patterns or other updated motifs. A simple area rug from the same color palette will bring everything together at the end.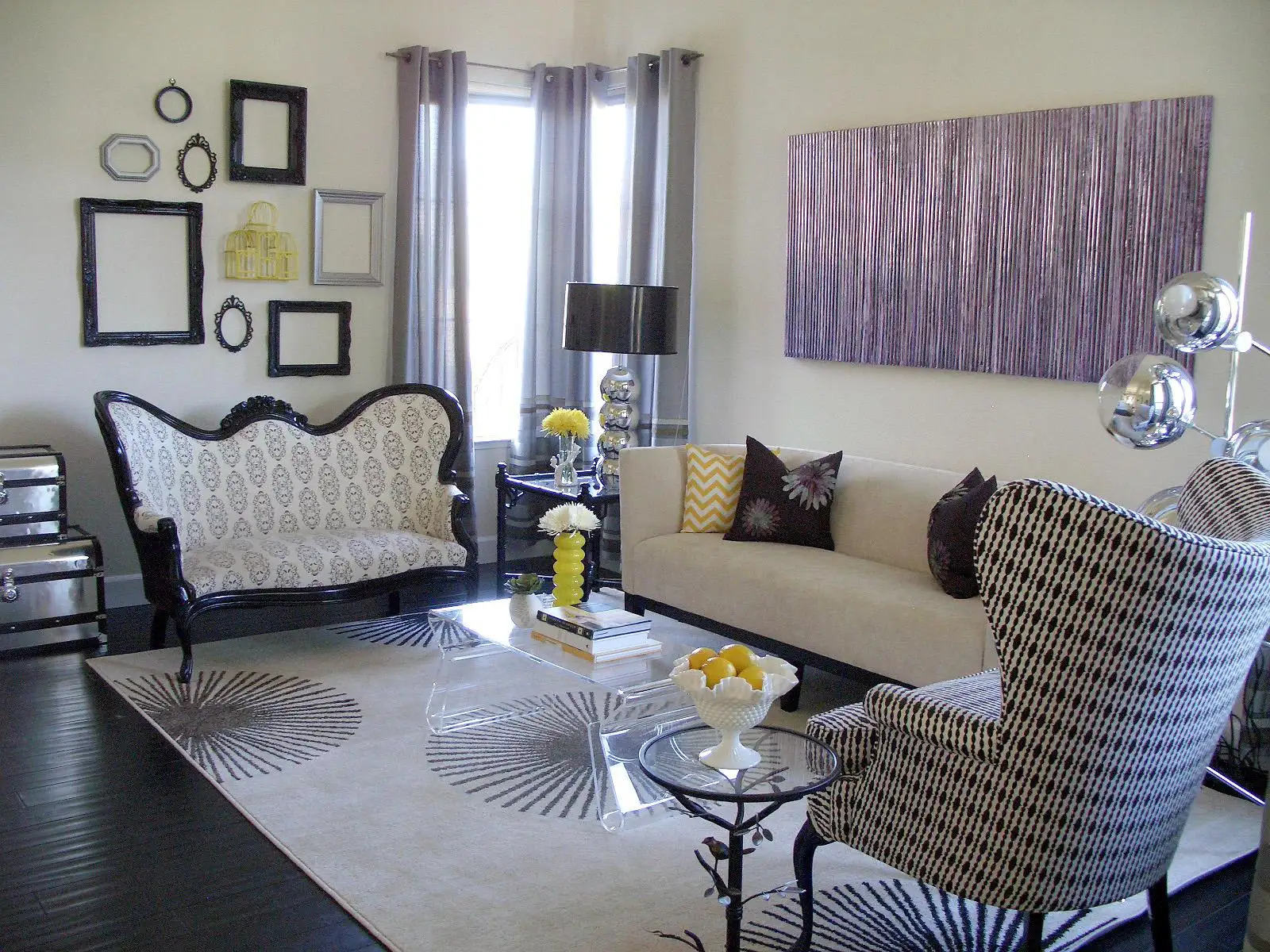 Balancing brisk modern home appliances with retro items
Modern home appliances and glossy materials are part of our contemporary living style, but they can sometimes make a space feel too cold and uninviting. Inserting a cozy vintage chaise with a contrasting color will instantly liven up the area, drawing you in. Urban angular furniture and sculptural storage units will suddenly look enriched when contrasted with soft edges and classic shapes. And suddenly, a bland space will acquire personality, acting as the perfect canvas for showcasing your taste for intense hues!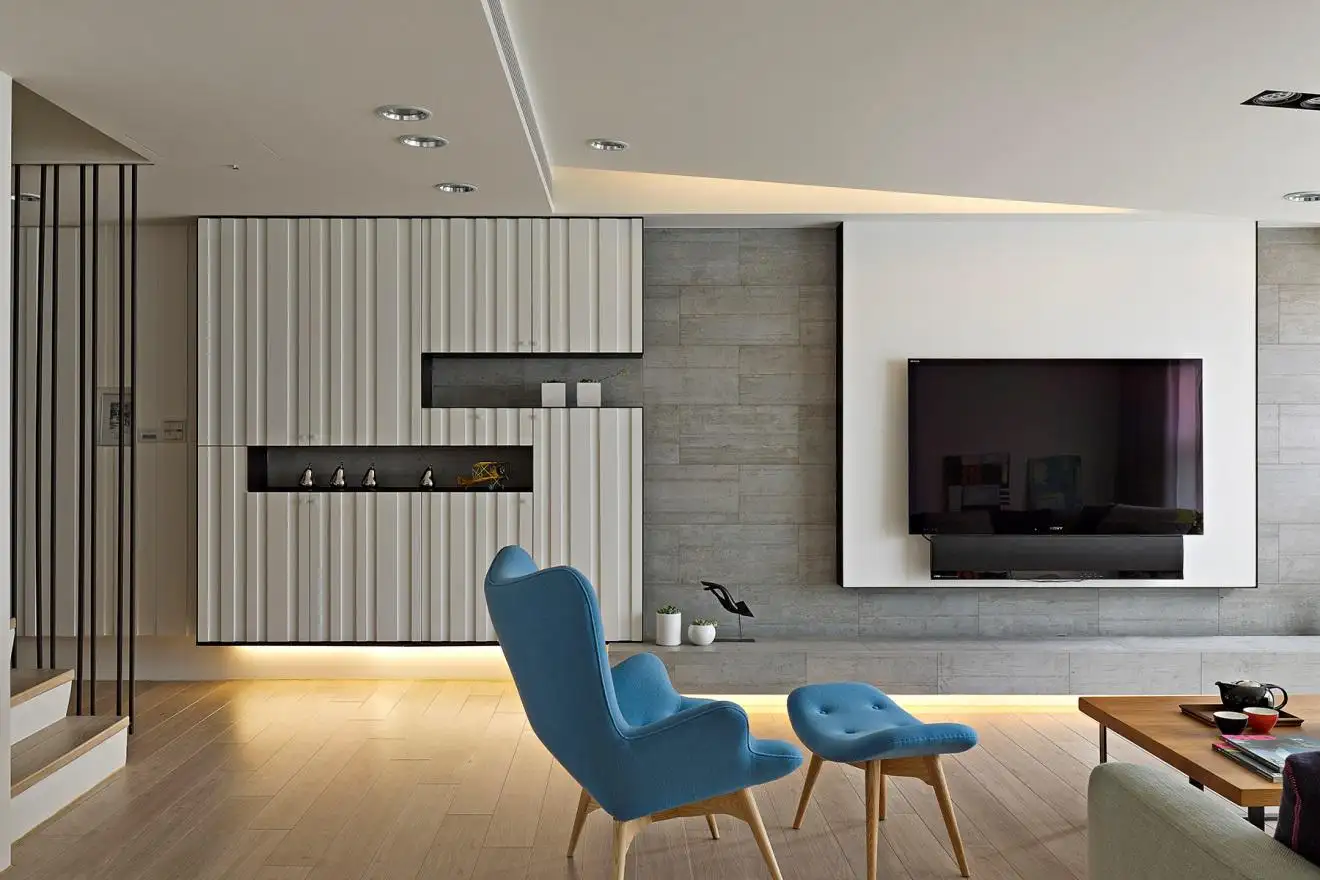 Combining traditional items and contemporary Scandinavian design
Marrying contemporary Scandi design with tribal items, warm wool and traditional hand-woven carpets is also a stylish route towards an eclectic house. Smooth particleboard furniture in acrylic paint can effortlessly share the same space with traditional elements that bring texture and transform a room into something noteworthy and dramatic.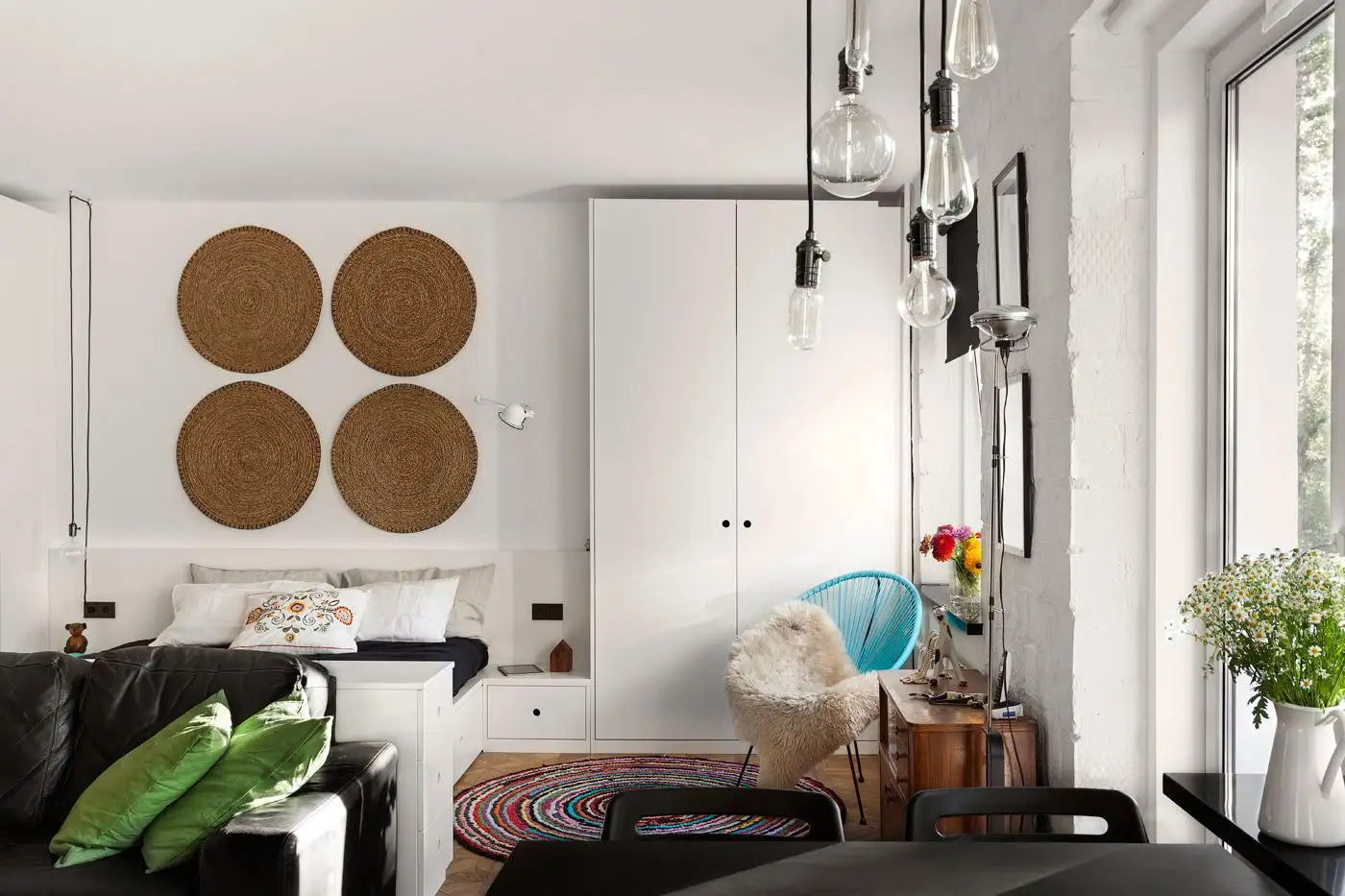 Mixing furniture styles
Mixing furniture styles can get as wacky as you want, but the result is dazzling. There is no need to give up your grandma's rocking chair or wardrobe, nor do you have to set up a special place for your globetrotter finds; African masks will look terrific against modern colorful backdrops, your family heirloom vases will make a great addition on the new plastic side table, while antique furniture will looks just as charming next to modern artwork. One might be amazed of the rich and sophisticated outcome when combining different prints, patterns and textures!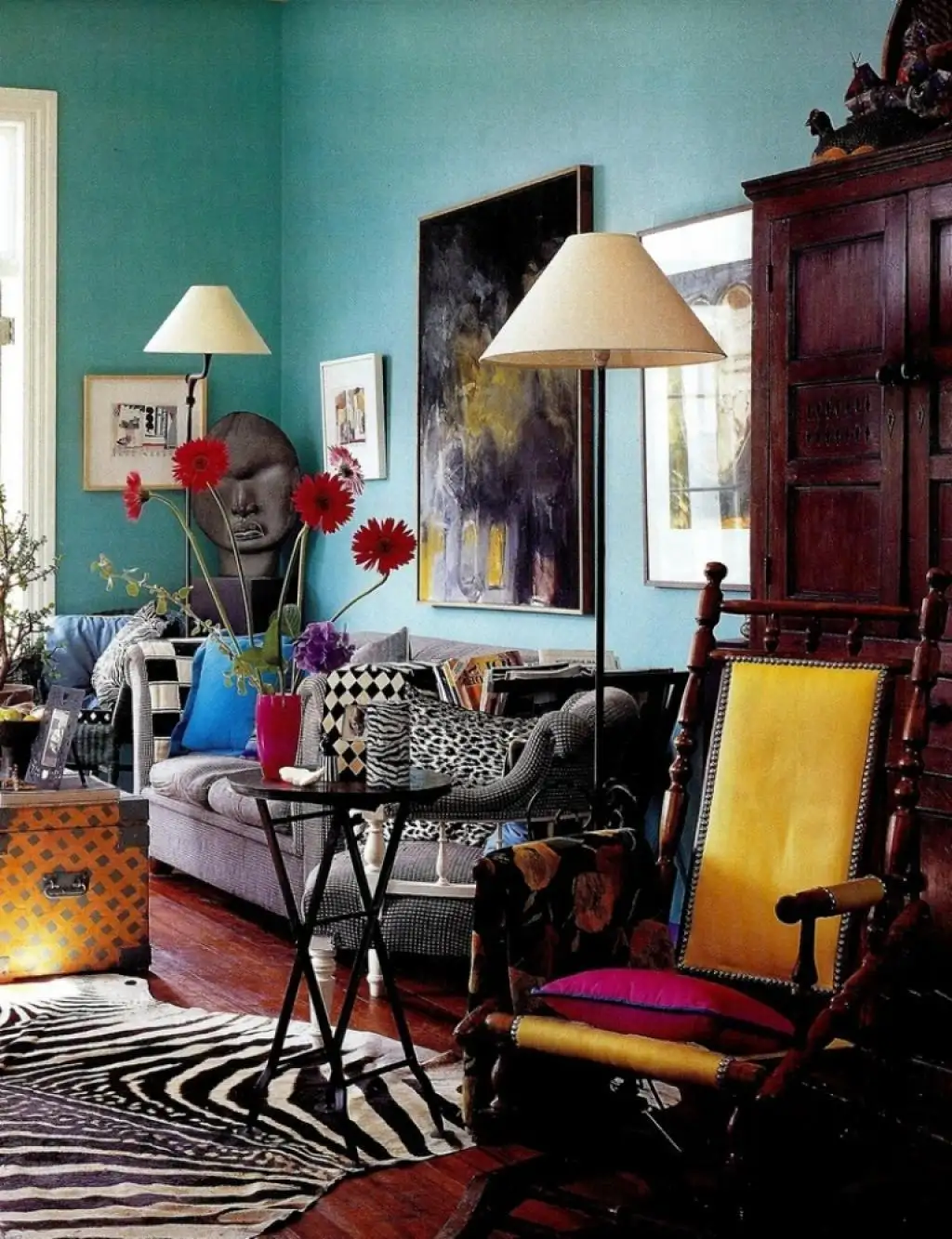 Eclectic design with global influences
Show that you are well-traveled and incorporate all your dear souvenirs from all over the world into one statement interior! Do not be afraid to put side by side Chinese stools and velvet Victorian regency chairs, or to place Balinese artifacts and Anatolian coffee tables on sisal rugs. Home design takes courage and your modern, yet traditional home should reflect your life experiences nonetheless. In this way, visiting your dwelling will feel like a trip around the Globe.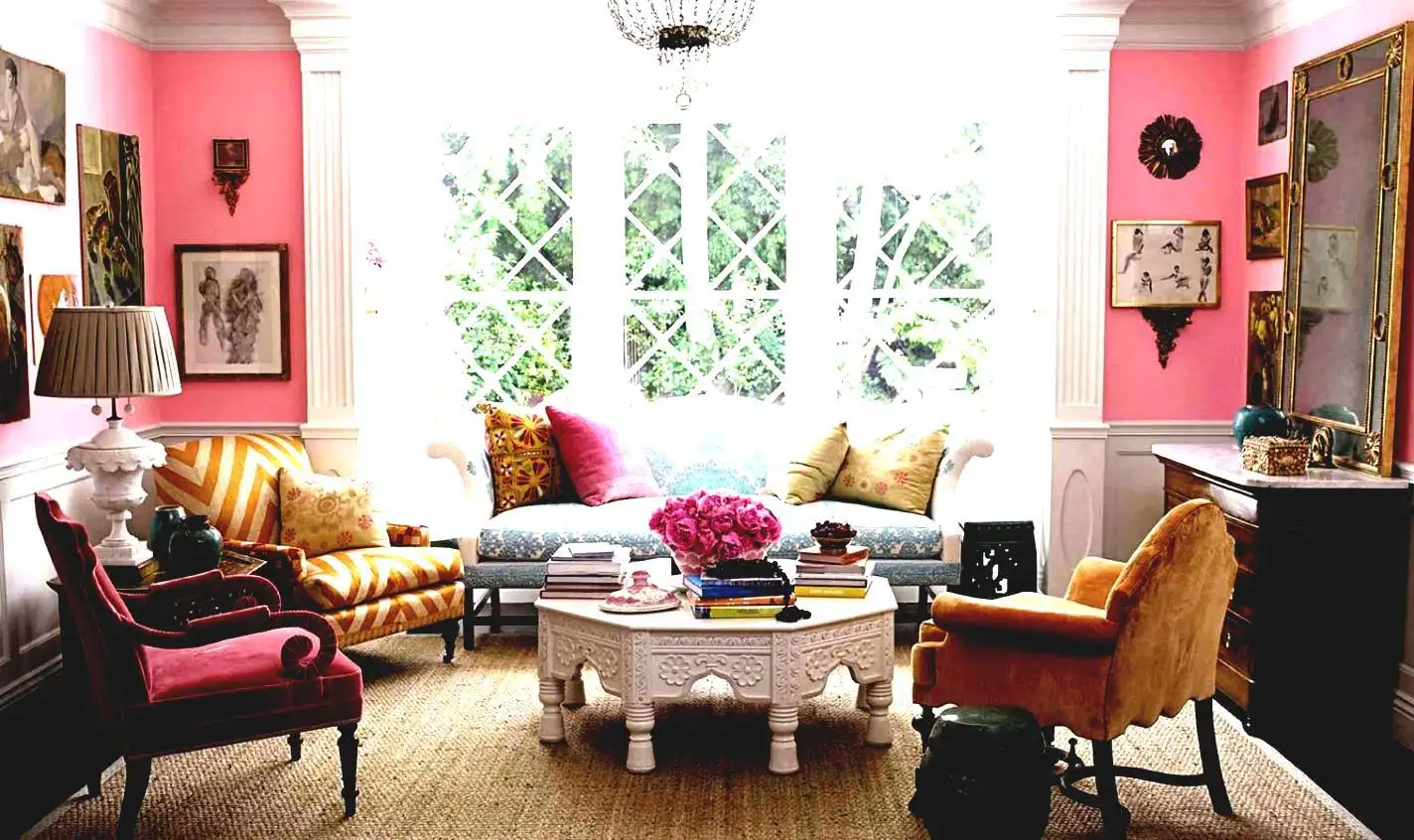 Mismatched furniture
In case your retro dining room appears too matchy-matchy and lacks individual style, try to spice things up by keeping the sturdy table and changing the chairs; for a modish layout, pick Eames-inspired seats in lovable eye-popping pastels that will definitely invigorate that old stale-looking ensemble you had before. You cannot go wrong with such timeless pieces!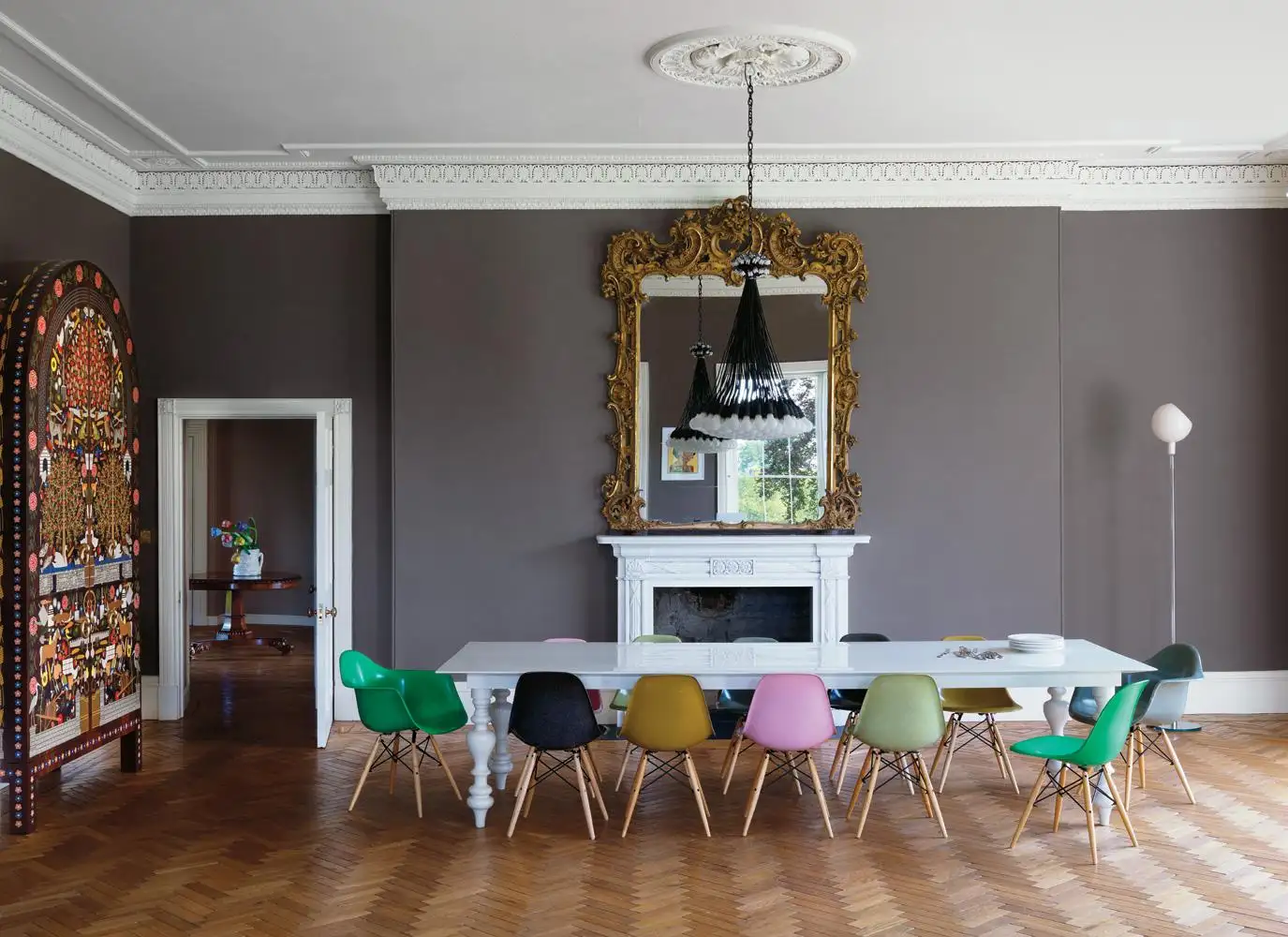 Updating old treasures
In their turn, classic seating items can be jazzed up with a snazzy fabric that features bold or color-blocking patterns. Simply remove the original worn-and-torn upholstery and replace it with one that suits the rest of the house. Mid-century furniture will look refreshed with chevron cushioning, while Victorian couches will finally get the attention they deserve in a posh teal, zebra or canary-yellow padding. Besides, restoring such pieces will allow you to put all your passion and vision into the furnishings, making the decorating process more personal and endearing.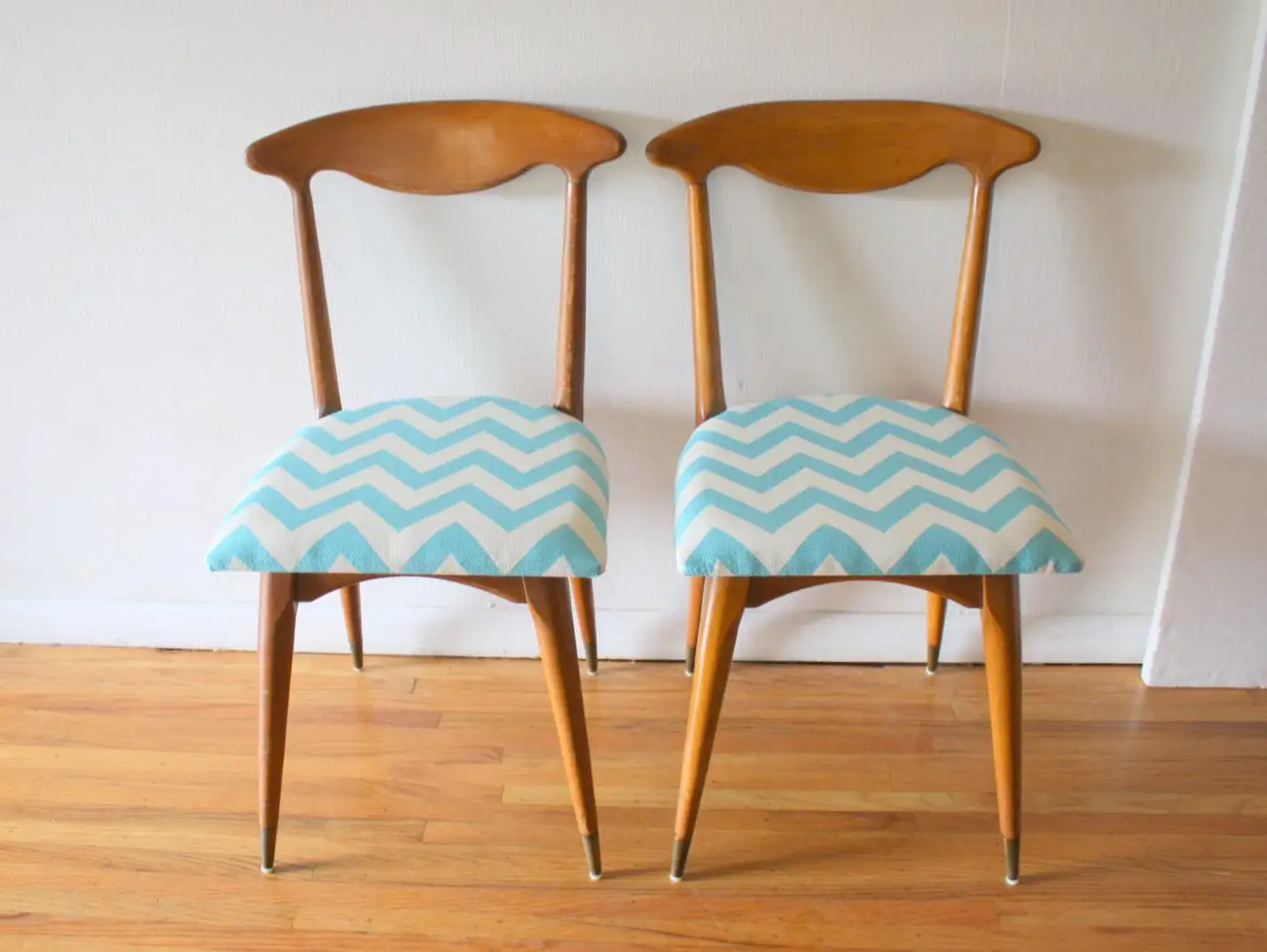 Mixing wood and metal
To avoid that boring showroom look, you can also mix furniture materials by pairing a traditional Provençal dining table with contempo metal chairs (such as Bertoia ones). The design will totally go from outdated to upgraded, and the entire family will get more motivated to spend additional time together during meals.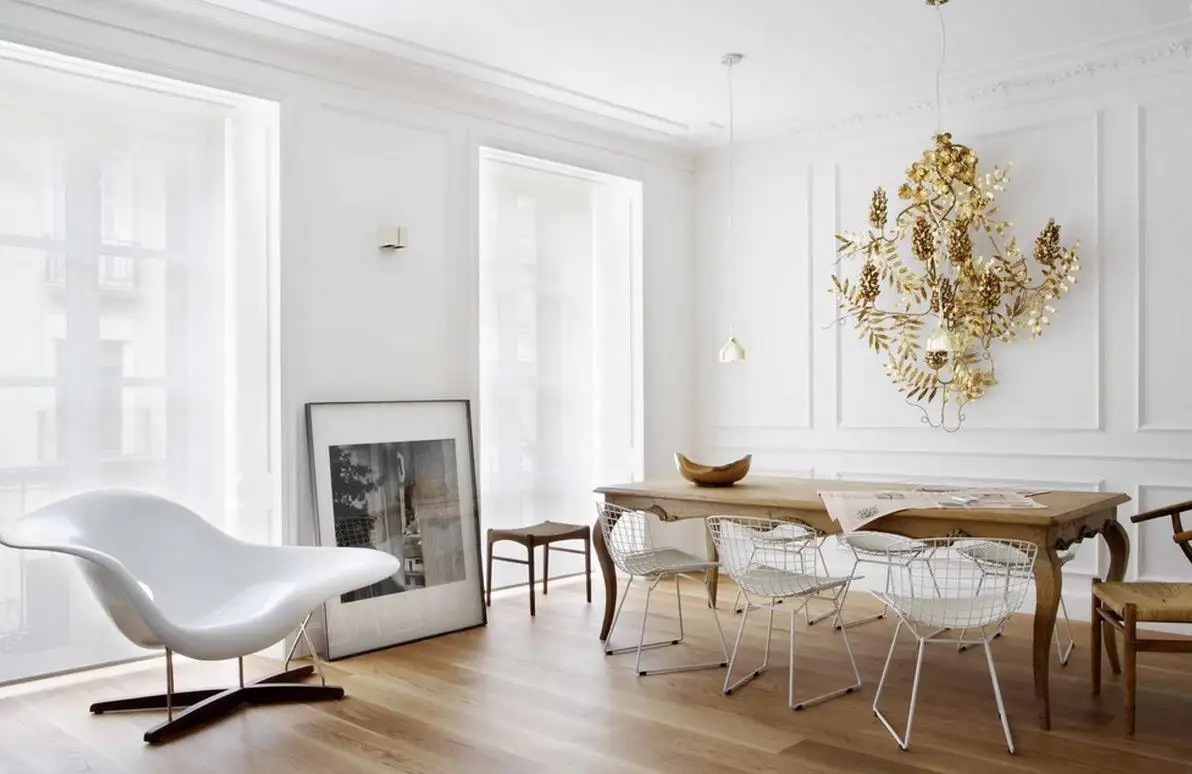 Bring vintage charm to a contemporary kitchen
If you are completely smitten by streamlined kitchens with imposing granite counter-tops, stainless steel appliances and contemporary materials, but still want some personality in such a hardworking space, then the way to achieve the fusion between the two ideas is to look for one statement piece with a great story behind it. For the cooking space, it can be a worn table that had been put to use for years in a craftsman workshop, or a monastic refectory table. Not only will the area look more appealing and diverse, but it will also acquire texture and depth, balancing the brisk kitchen cabinets and cool recessed spotlights.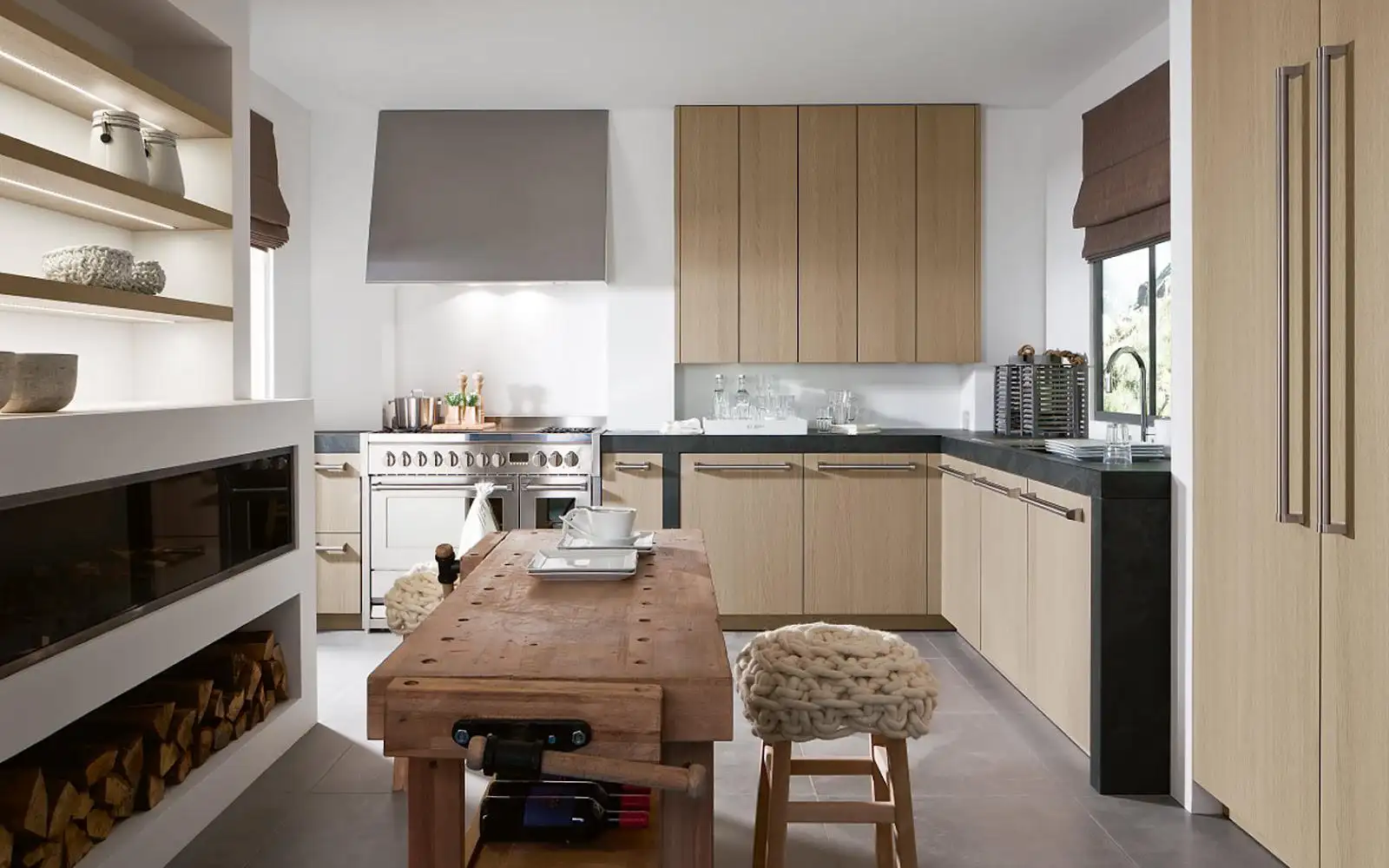 Vintage accessories spice up dull spaces
For an eclectic decorating style it is sometimes enough to add a few vintage accessories (such as an antique lamp, candle holders or mirror frame) to an otherwise plain décor to make everything light up and look full of character and warmth. Huge ornate mirrors with beveled margins that inspire Parisian 19th Century pizzazz will be more than welcome in a lounge area with earthy-toned furniture and sharp lines; find a lamp shade in the same style and place it in vicinity, to create a cohesive design that looks as if you had put a lot of thought into it.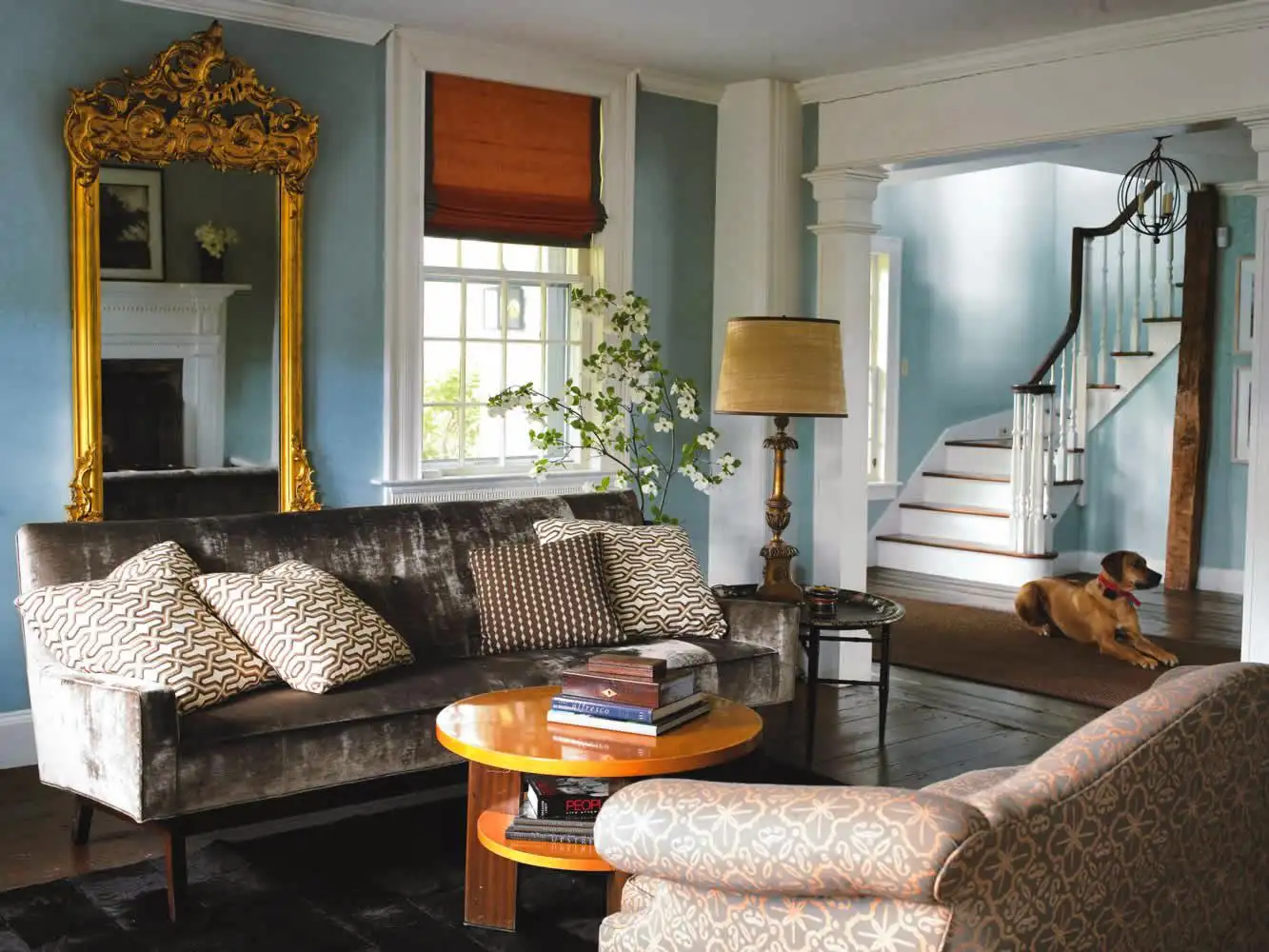 The same will happen if a contemporary interior gets vintage specks from scattered retro knick-knacks, old books covered in leather, hand-written framed quotes and rusty ceiling lamps. This is melting old and new with minimum effort and maximum effect, because it takes creativity and smart choices to transform a plain space into something unique. And it surely does not have to be costly!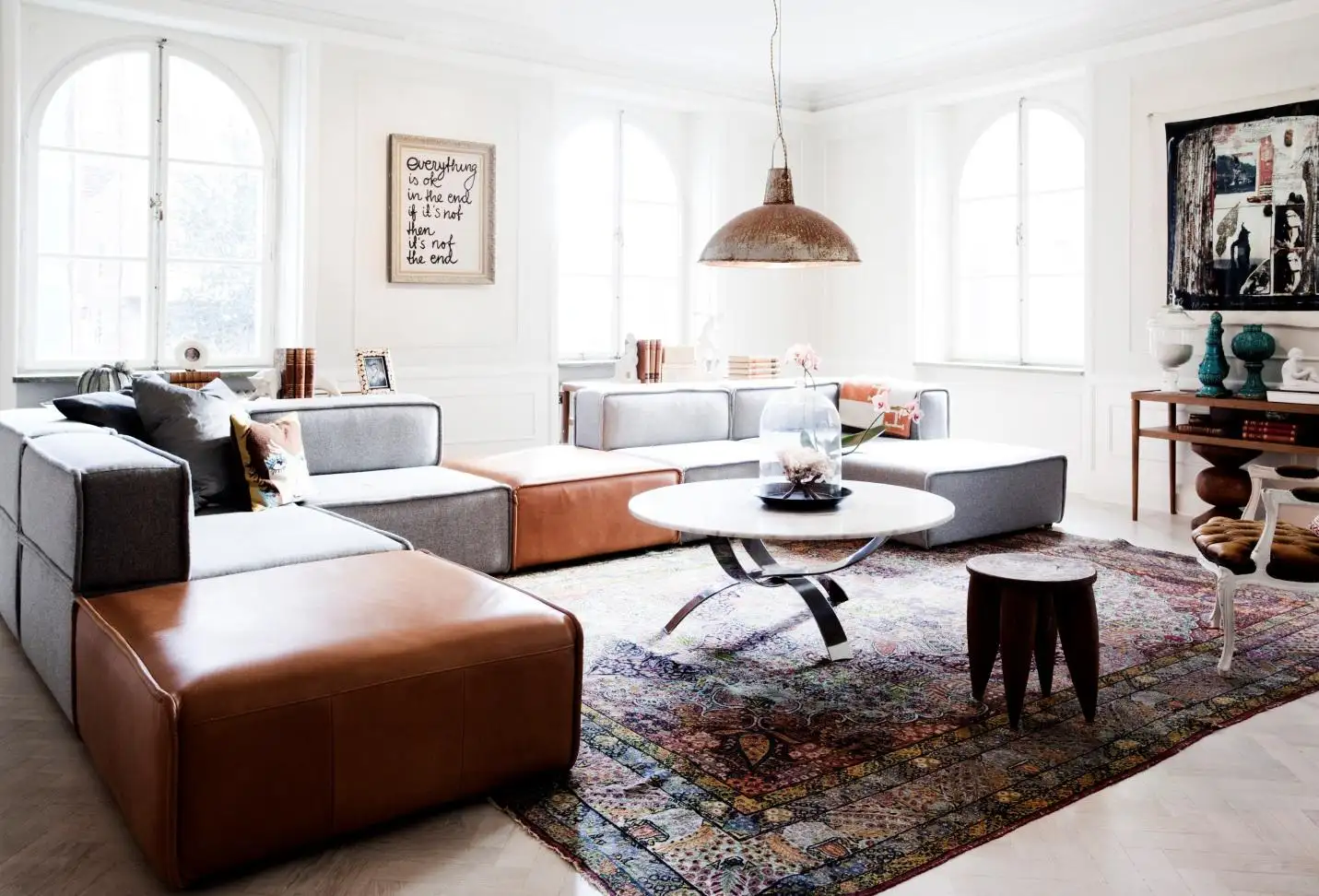 Eclectic nursery
Even a baby's nursery can get some stylish pattern combos; merging classic Moroccan lattice with modern stripes and a state-of-the art crib is not impossible; top everything off with a delightful antique chandelier and the eclectic design is ready.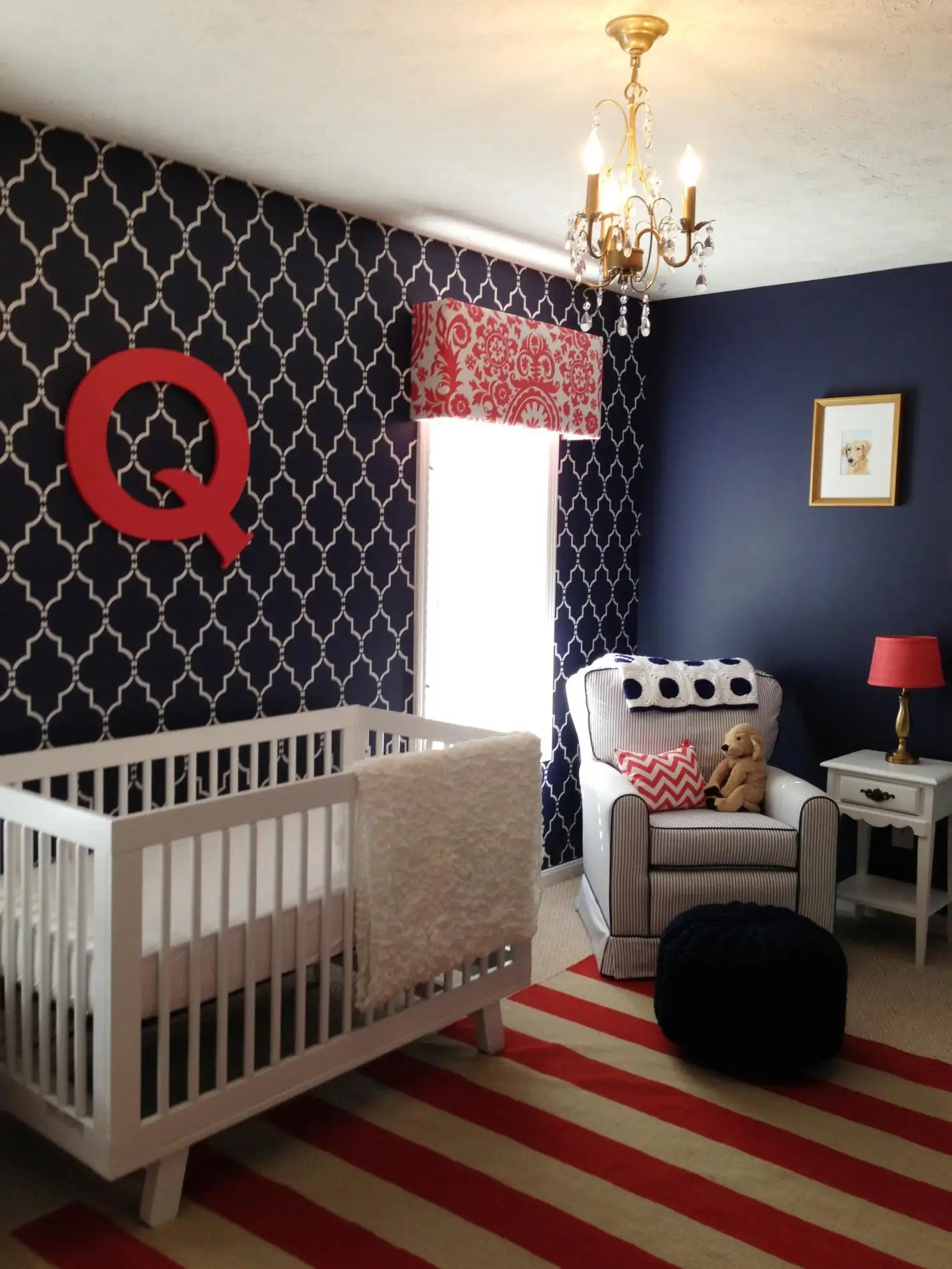 Contemporary country design
Achieving a contemporary country décor can mean salvaging old elements from a derelict space and exposing them as decorative items in themselves. An antique door or window frame will bring the perfect dash of traditional chicness inside your dwelling, turning a white-flooded trendy room into one packed with rustic style. You can also use such elements as head board in your bedroom or make your DIY room divider.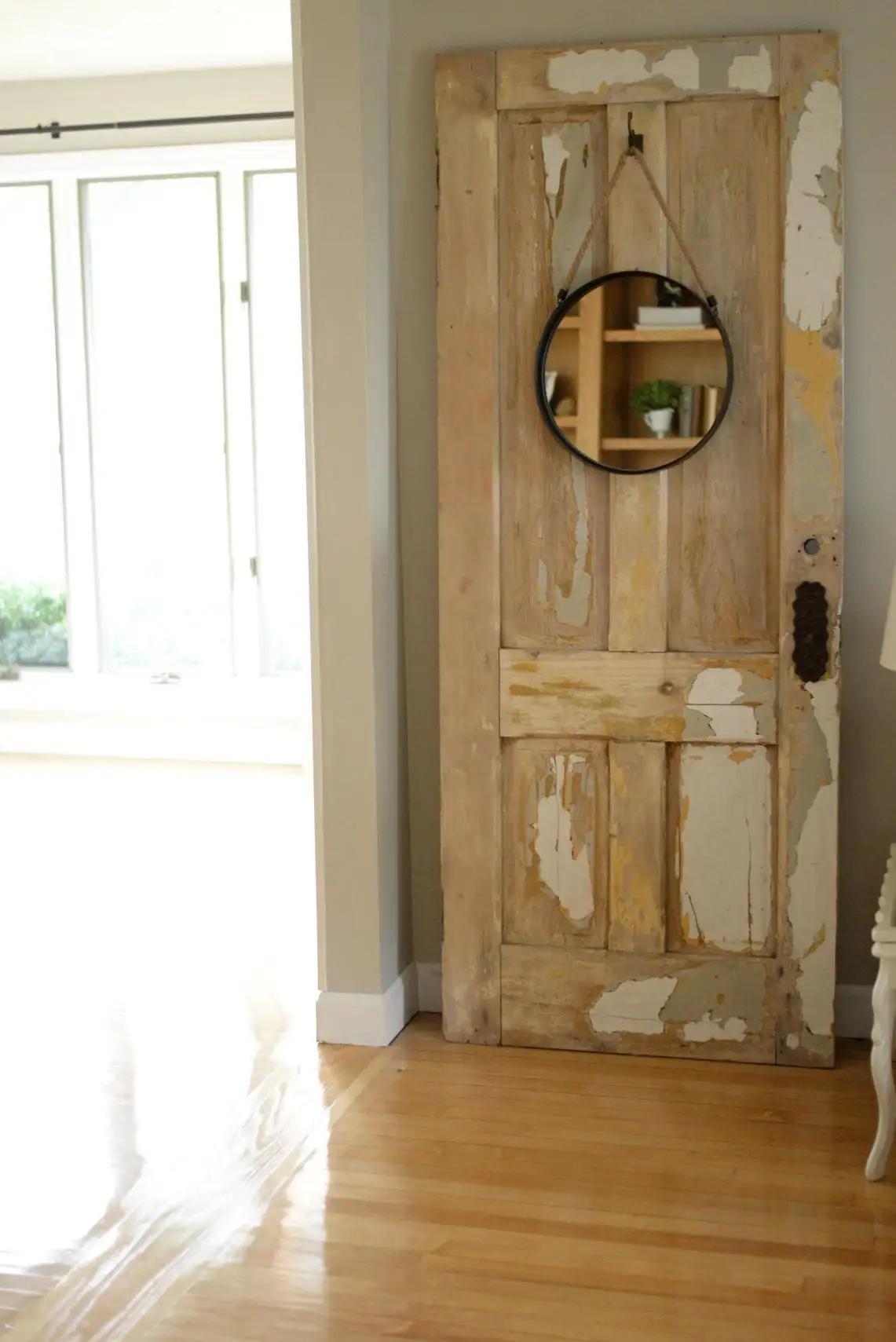 Add Oriental panache using Persian rugs
A modern, yet traditional décor includes combining prim-and-proper designs with ethnographic staples; fashionable metallic side tables, lamps and Persian rugs make for an incredibly stylish tandem; the beauty of these Middle-Eastern gems will last the test of time and ever-changing tendencies, so go on and infuse your up-to-date interior arrangements with intriguing rustic tones.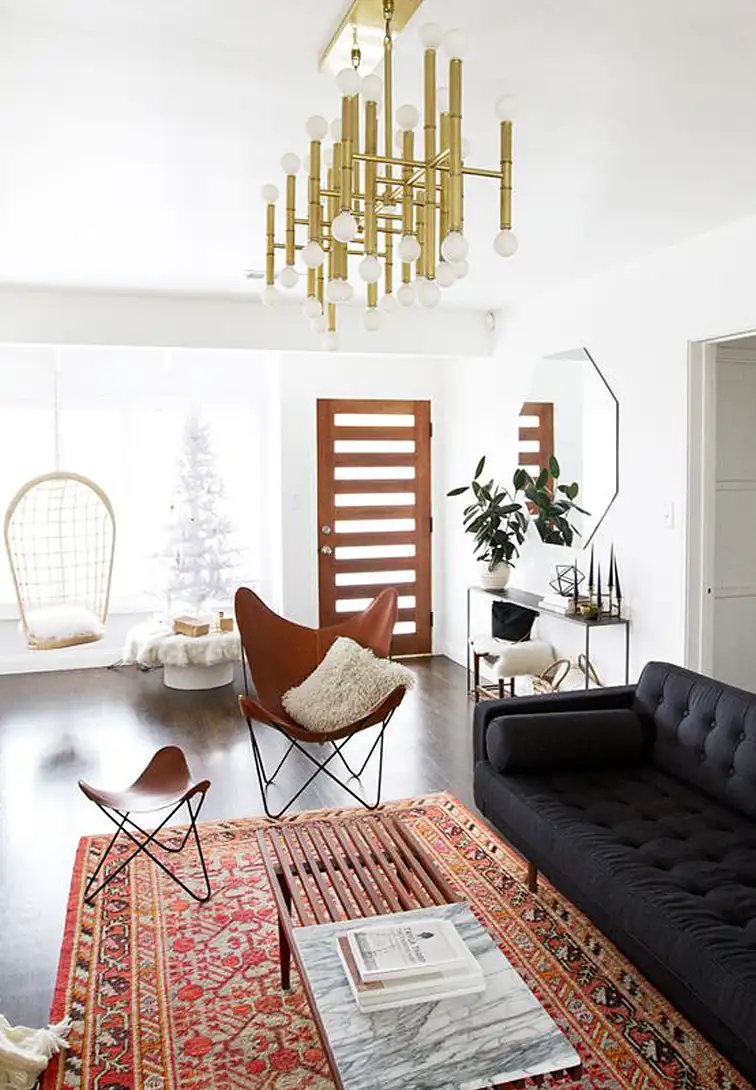 Bring Colonial vibes with vintage suitcases
A popular item in current interior design tendencies, antique suitcases have a personality of their own and can bring subtle beauty to any modern-day abode; they allude to faraway lands and ooze Colonial charm, while awakening your wanderlust. Use one or several stacked items as a night stand, and your minimalist bedroom will suddenly seem more chic.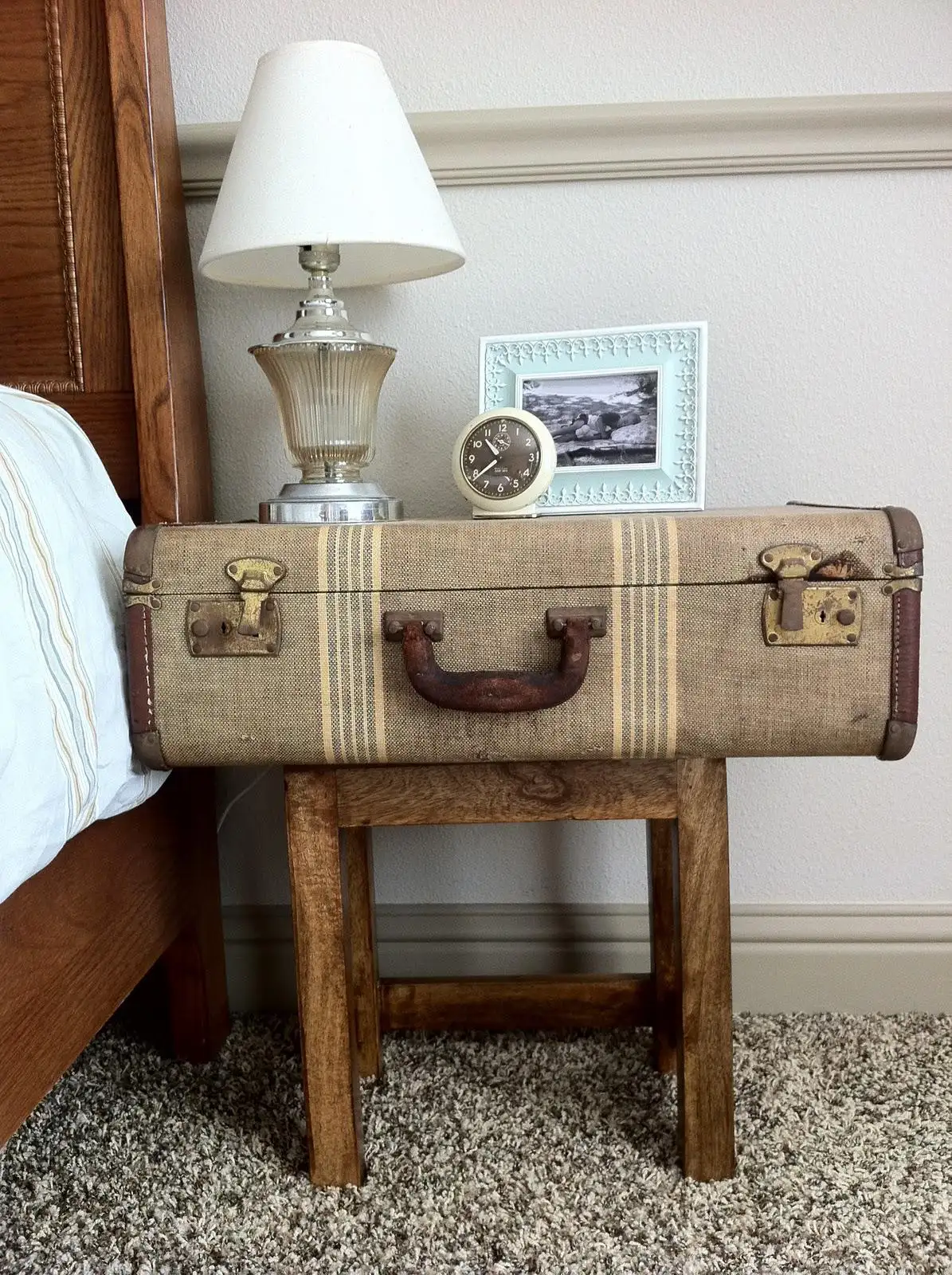 Combine classic house bones with modern furnishings
Sometimes, it is not vintage furniture the key element that will ensure an eclectic design, but the bones of a house. White wood essences, modern crisp curves and Scandinavian-inspired décor pieces might get together to create an ultra-modern interior, yet used in a tall room whose walls and niches are accentuated with plaster cornices, ornate ceiling domes, three-dimensional panels and intricate bosses, will result in a charming mix of old and new.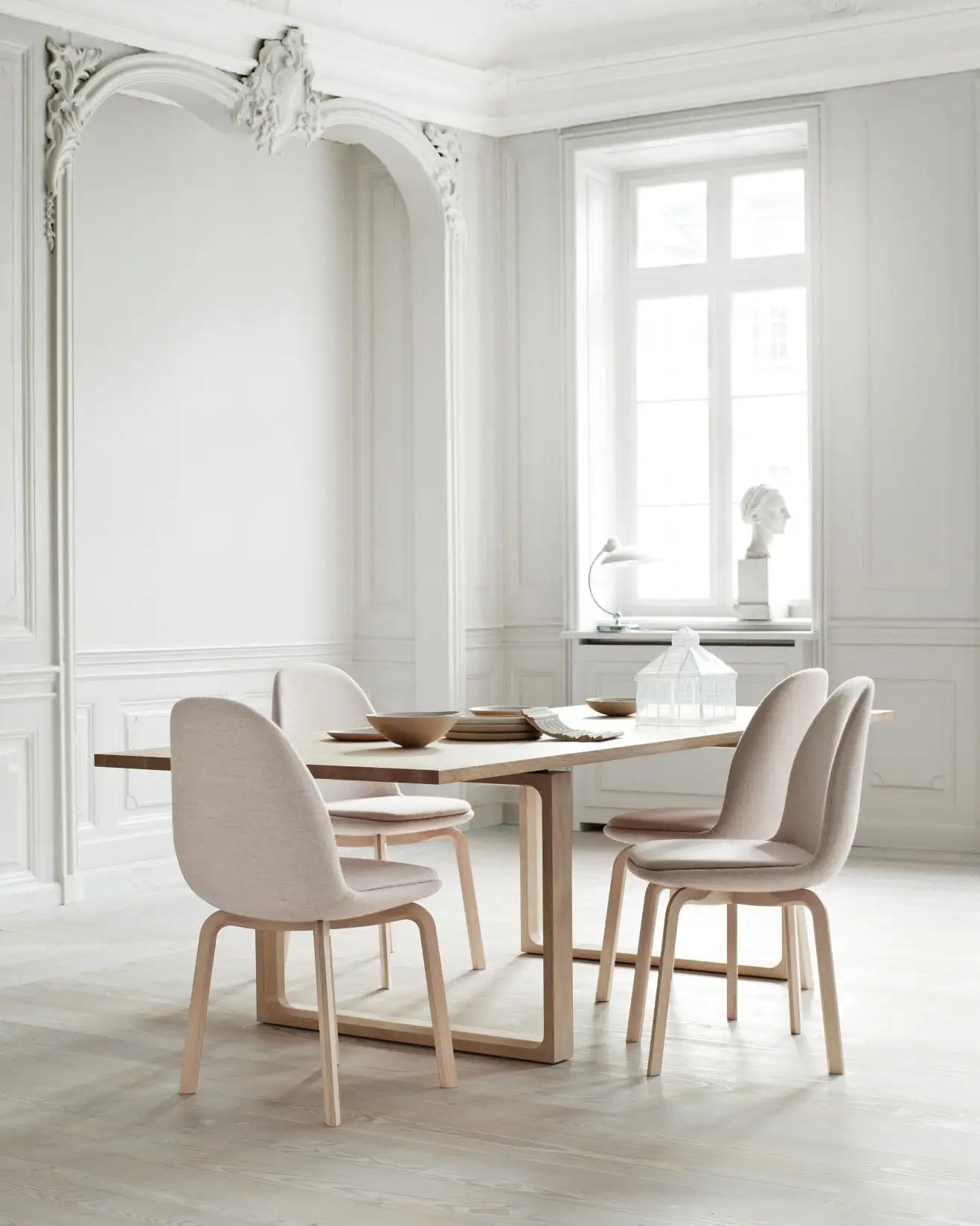 21st Century polished bookshelves, geometric shapes and even white PVC windows can acquire a softened look if used in a room with classic herringbone flooring that allows the majestic wood grain to shine. It will certainly not look obsolete, but in perfect balance with the freshness of the modern pieces, making them pop.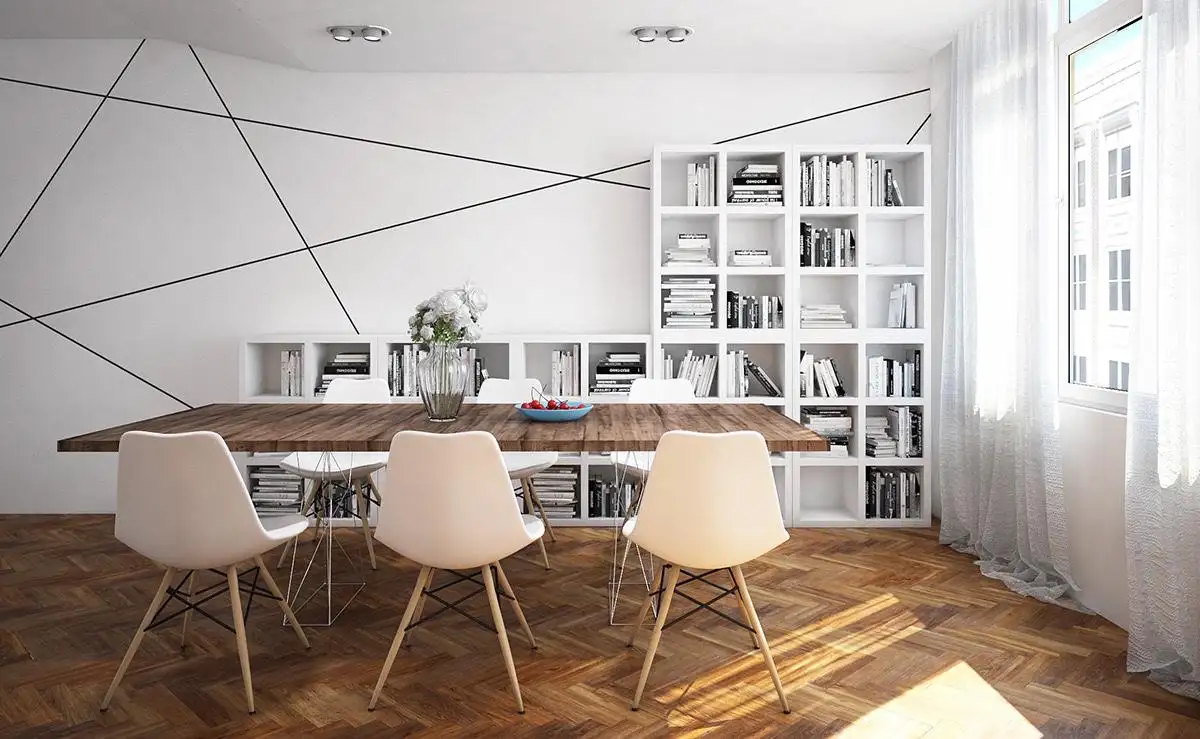 On the same note, a swank open-space living room with modular sofas, in vogue accent pieces and modern media sets will seem eclectic and more homely with a rough brick wall and solid wood flooring. The state-of-the art ambiance will no longer look too bleak, and the area will gain a pleasant, alluring aura.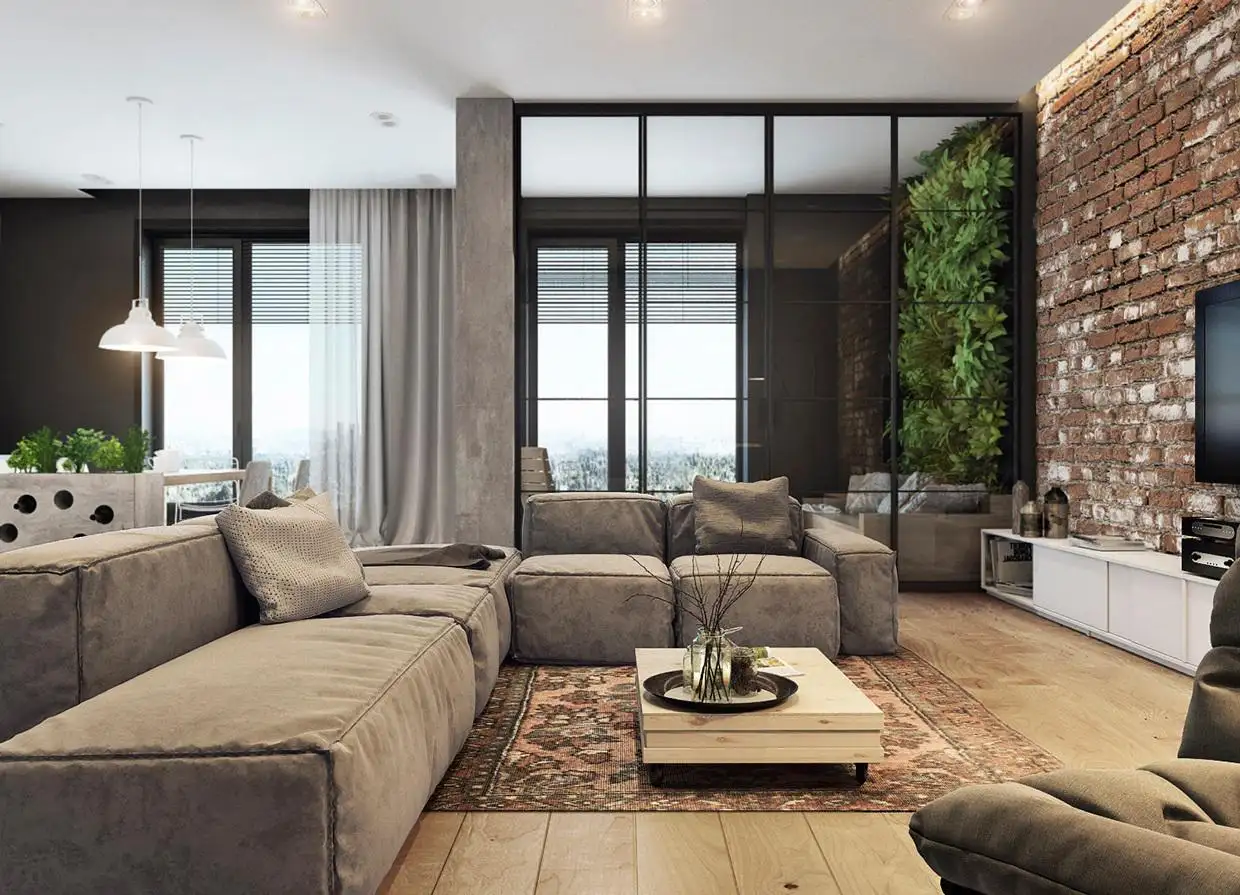 If your house has hefty exposed beams or charming old brick fireplaces, then work around them and make them shine by adding minimalist furnishings such as polished tops, shiny glass surfaces, and see-through lamps and side tables. Pick up trendy neutral colors for rugs and bedding and let the soul of the building speak.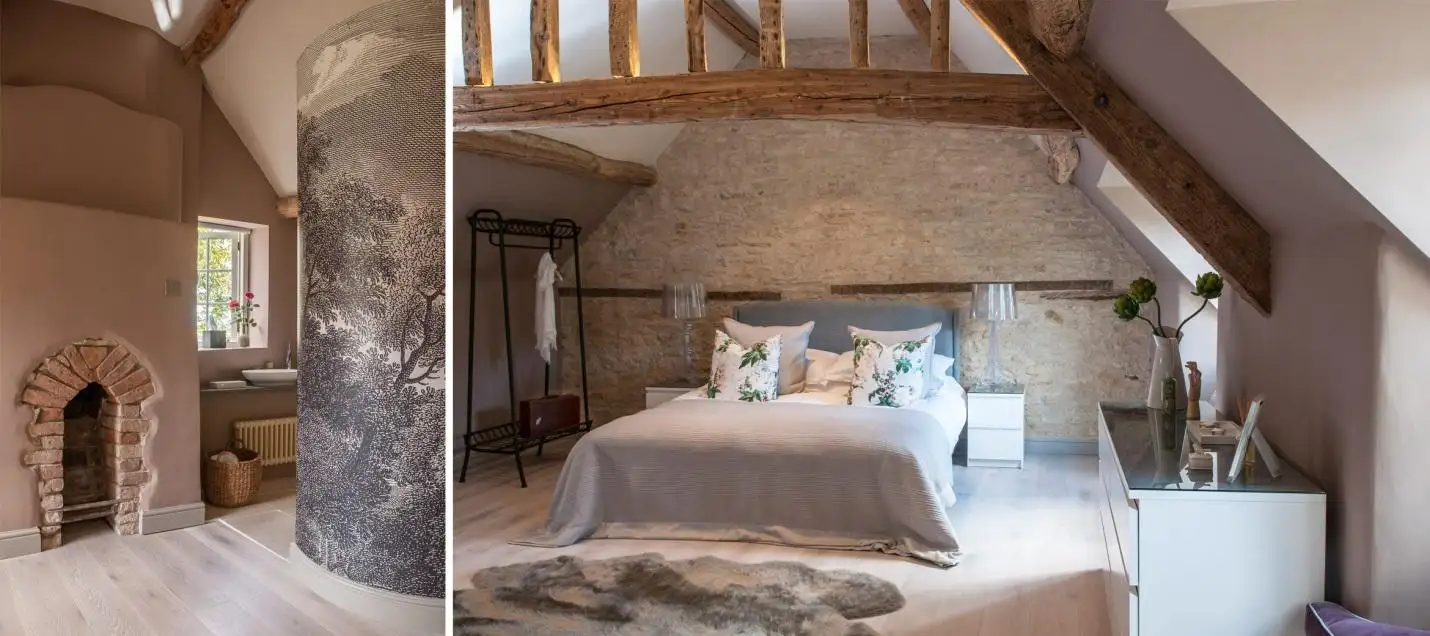 To give your abode a unique spirit that reflects your personal choices, yet stays modern and crisp, blend vintage finds, family antiques and contemporary furnishings. Doing so means that the next house tour you offer to your guests will showcase important parts of your personal journey and family memories, without conveying an outdated feel.