Inspirational Wall Art Ideas
Whether your budget is limited or money isn't a problem for you, you can find stylish art that will inspire you every time you look at it. It can be functional, aesthetic, or even both. Of course, wall décor is a great option for a main focal point of the entire room! Don't be shy about using it!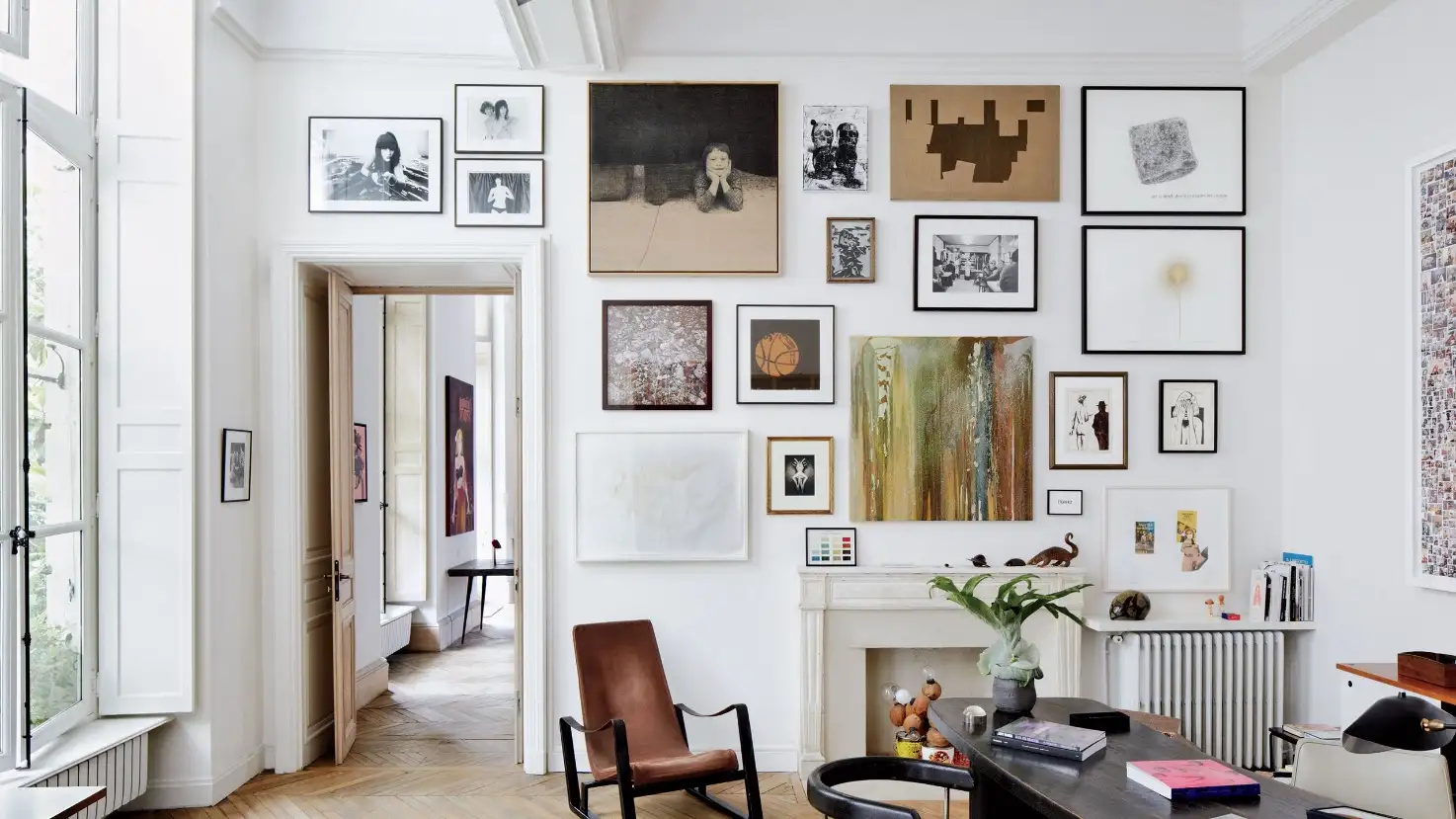 There are a few main types of wall décor. Let's look at them!
Wallpaper
When you hang wallpaper, choose a different color theme with unusual prints for an accent wall. In this case, one wall is wallpapered in bright hues, and the others are neutral. It's a budget-friendly solution which can add style to any room.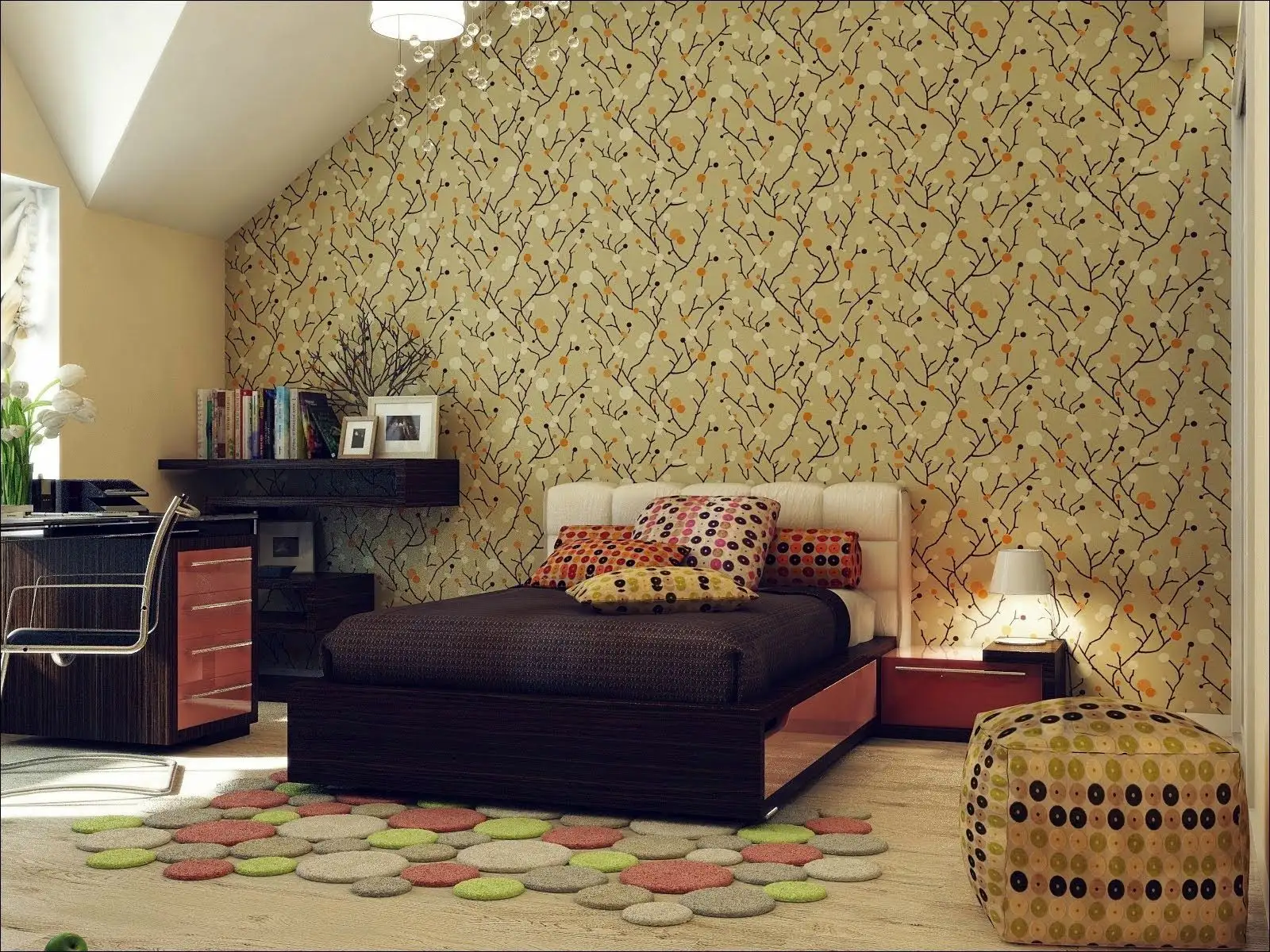 Large-Scale Art
To liven up your mudroom, hang super-sized artwork! An oversized photo or painting can add color and positive vibes to your welcoming space. You can choose a more expensive option for a permanent display, or opt for an art piece from your local painter and rotate pieces.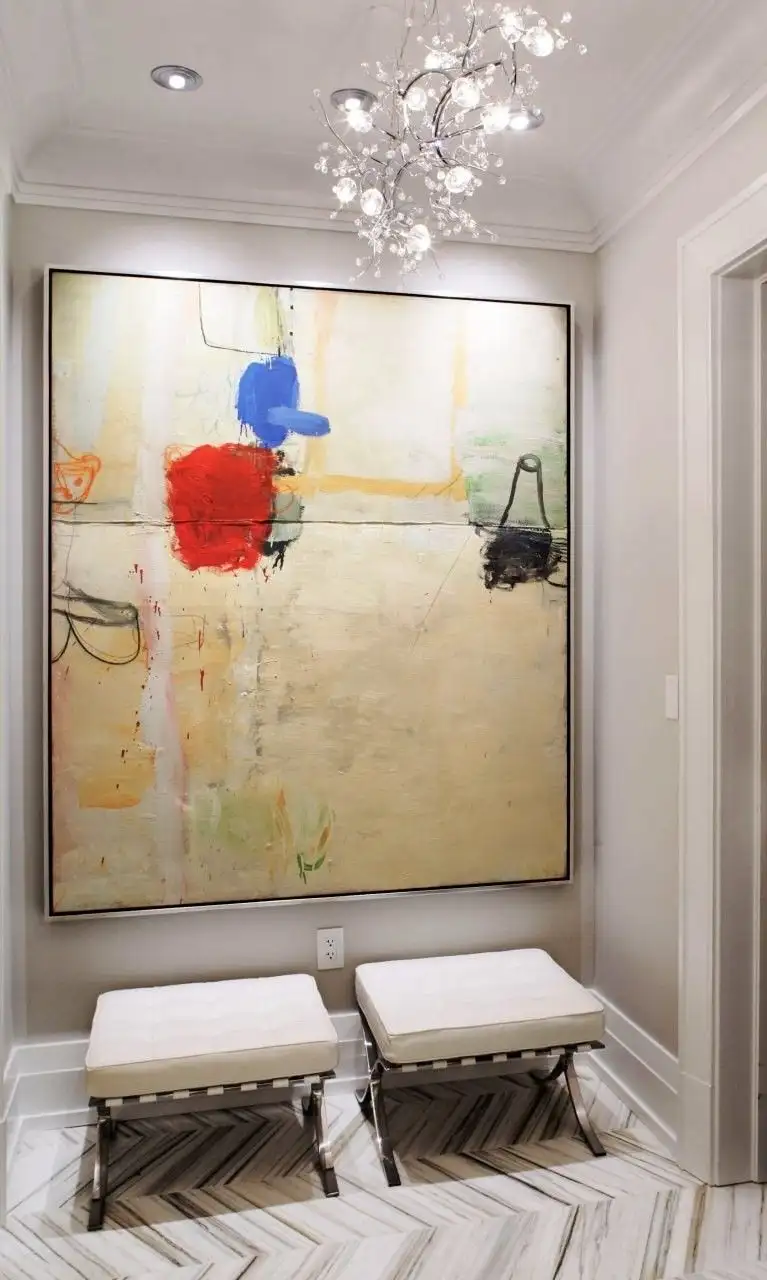 Classic Gallery Wall
Display your collection of art and/or photos to add a personal signature to your living space. Focus on simple, lively groupings to make art inside your home relatable. Choose simple frames to emphasize a minimalist approach to your wall décor.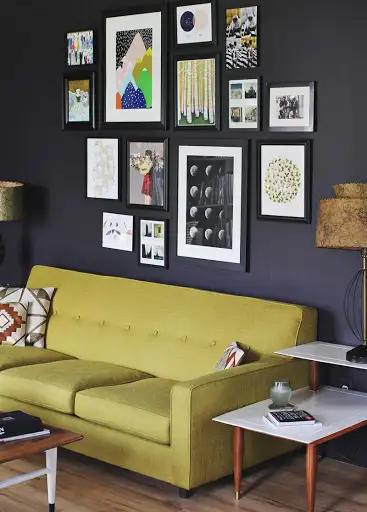 Unusual Accent Wall
Using hardwood for your accent wall adds a rustic touch and makes your interiors a little bit nature-themed. This solution works great for contemporary and Scandinavian homes. Just imagine how cool it will be to eat in a dining room and be inspired by nature just observing your wall!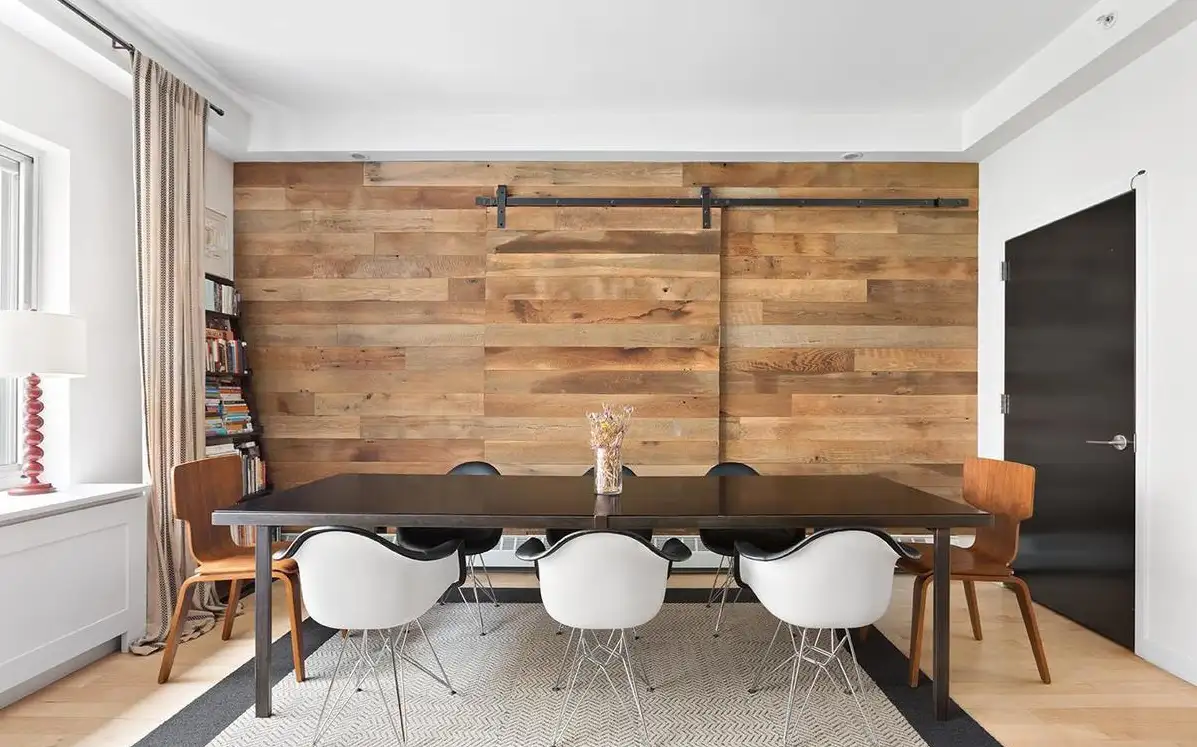 Plant Wall
Use your whole imagination to decorate your walls in an unusual way. For instance, to cover a wall with macramé planters, Scandinavian designer Maria Bergström trimmed her broomstick and repurposed what she had.
Creating a living plant wall is an ideal solution to bring a fresh breath of air to any home! Mount potted plants on a wall like Maria, create your own DIY project, or buy pre-made wall-mounted planters!
Don't forget about weekly watering for your green plants to prevent them from drying out!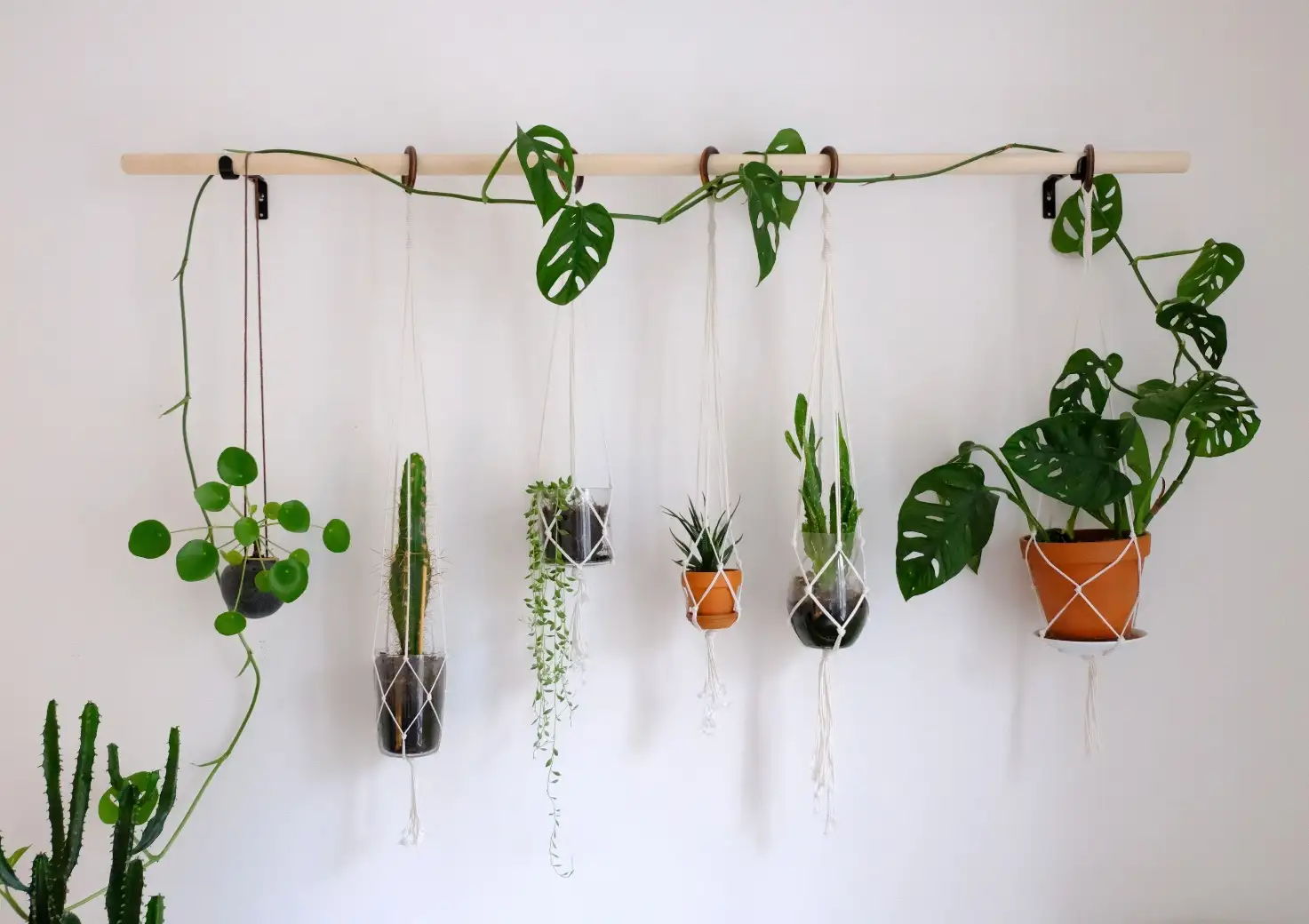 Open Shelving
For really functional wall décor, installing open shelves is a great solution! It works equally well for any room. For instance, wall-mounted shelving in your kitchen gives you the chance to reach utensils, dinnerware, and appliances easily. As a bonus, if you want to change the look of a wall in the living room or bedroom by choosing other accessories and knick-knacks, just swap out old pieces with new ones.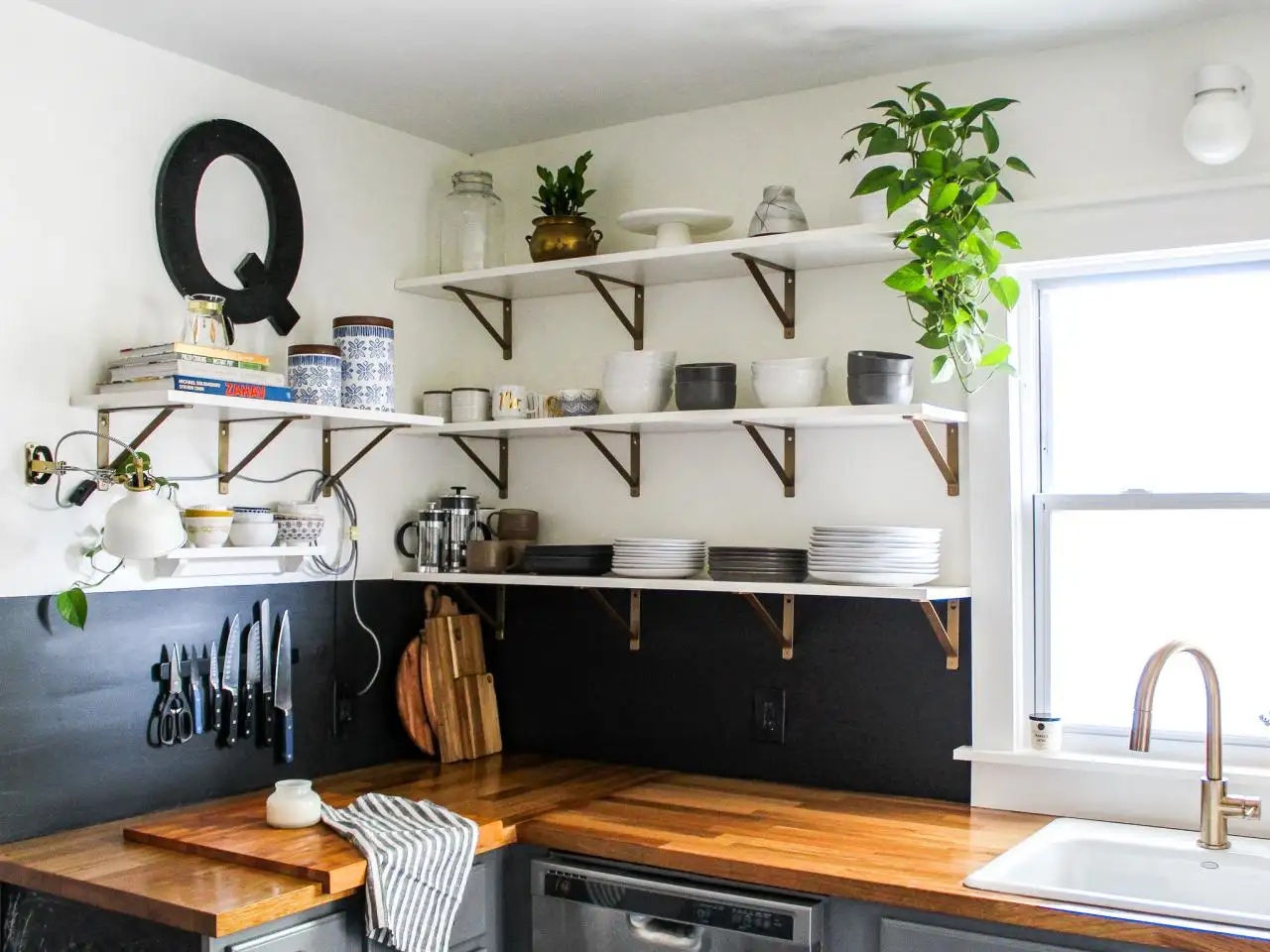 Television
When you consider various placements for your TV, consider on a stand, a fireplace, or just mounted on the wall! This space-saving solution enhance the dramatic look of a wall in any room!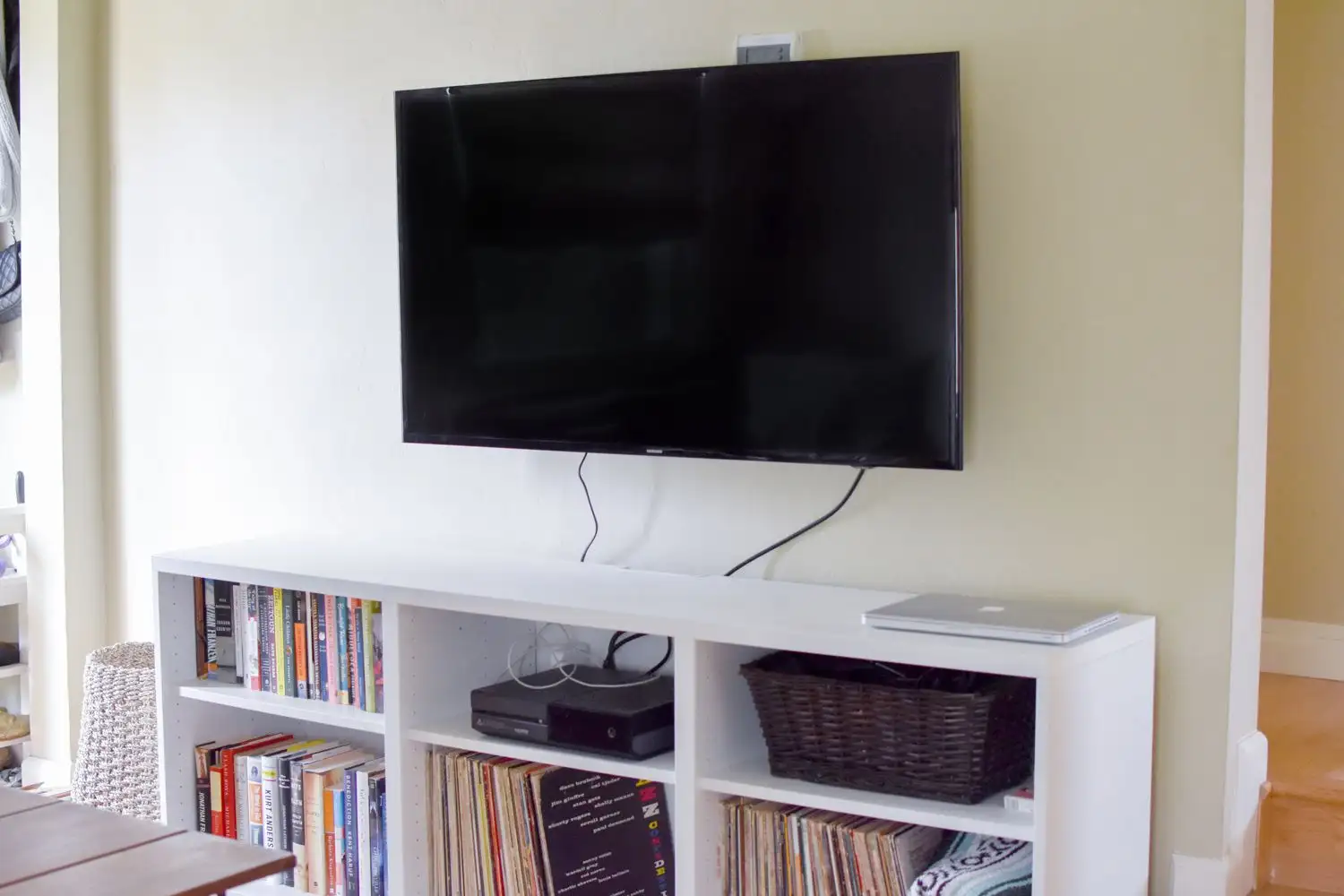 Mirror
Hanging a mirror is a great way to reflect light and open up your space. Mirrors can make space appear bigger. If your master bedroom is too small, hang a mirror to visually enlarge it!
There are various mirror styles, from simple-lined contemporary to edgy industrial styles. In any case, plan ahead to incorporate a mirror in the whole design concept in the cohesive way, because wall art is just a part of the overall effect.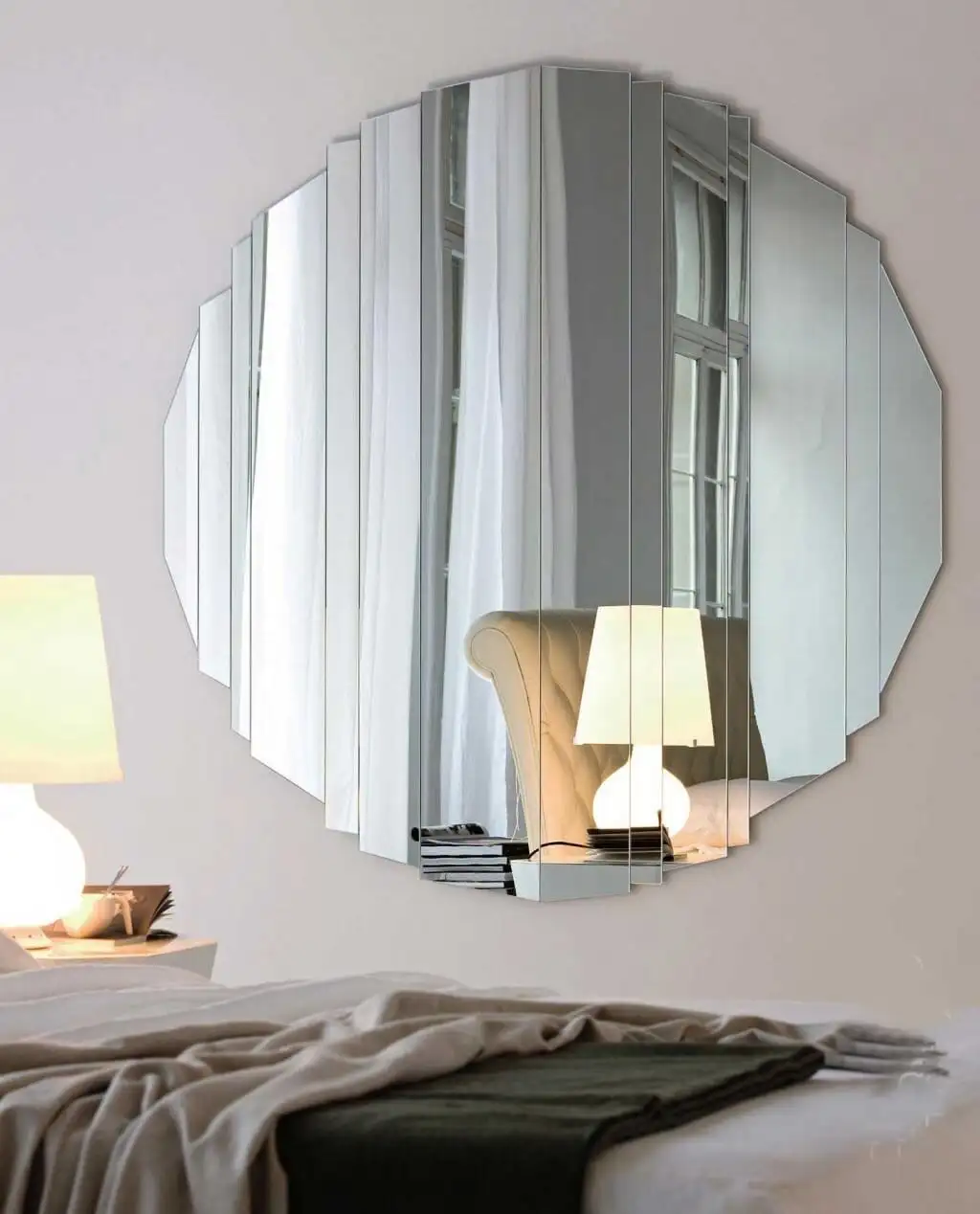 Mural
A mural is a brilliant option to make your wall attractive and to add a dramatic touch to it. A mural can be your DIY project or you can use a wall covering.
A piece of art like a mural is a great way to inspire you every time you look at it.
Plates
What about plates or baskets on the wall? Yes, it's an unusual and stylish choice! If you like to travel, you can collect plates from various areas of the world. This type of wall décor suits not only the kitchen or the dining room, but also in the living room and even in the bedroom.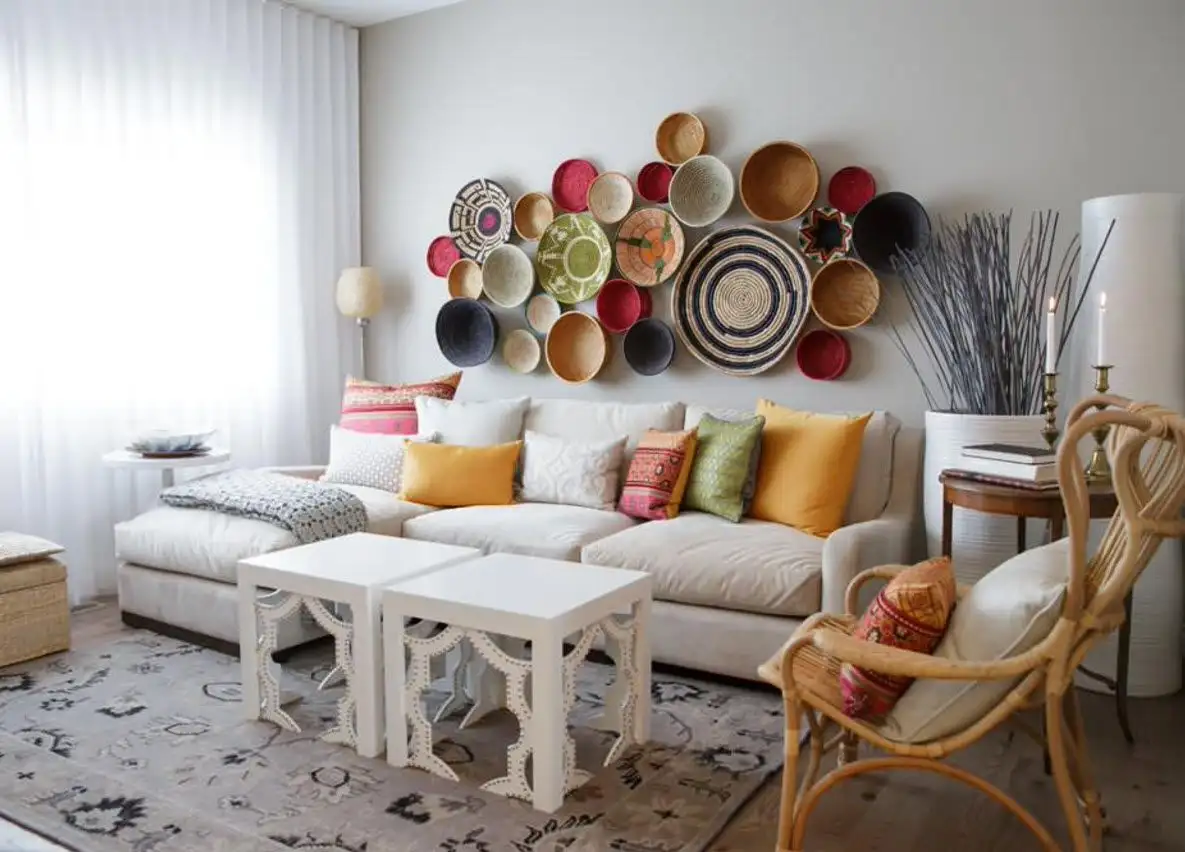 Woven Wall Hangings
Add texture to your walls with a weaving! It's a stylish and colorful choice. You can choose a perfect piece for your space on the market or try your hand at making your own tapestry.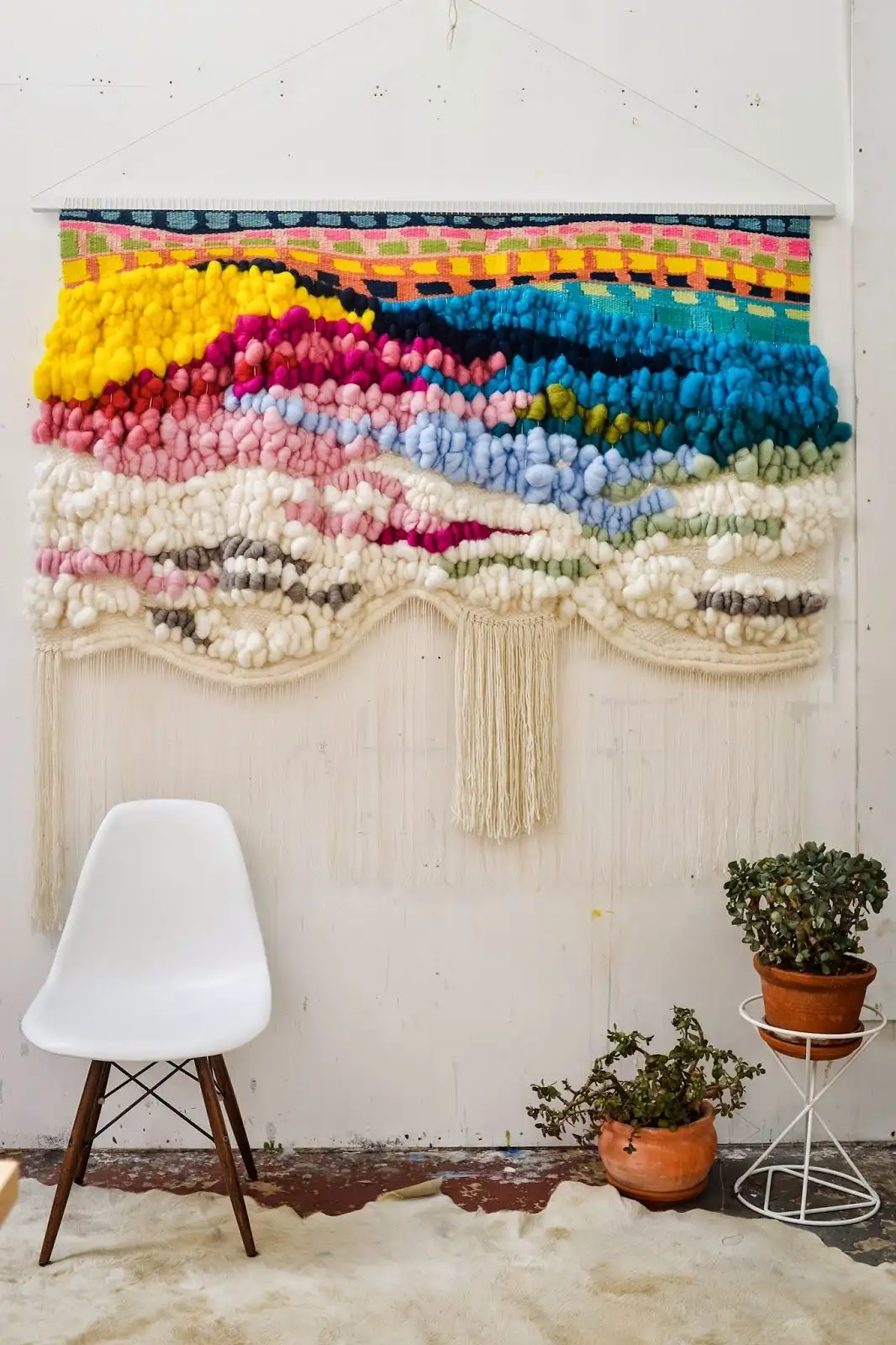 Chalkboard
A large chalkboard covering the whole wall is a great element for any room. Everybody likes them, especially children. It's a functional and inspirational element of a kids' room.
To create a developmental fun space, make this board very personal, with special notes. Write or draw along with your kids your values, upcoming events, or just help them draw their first pictures on it!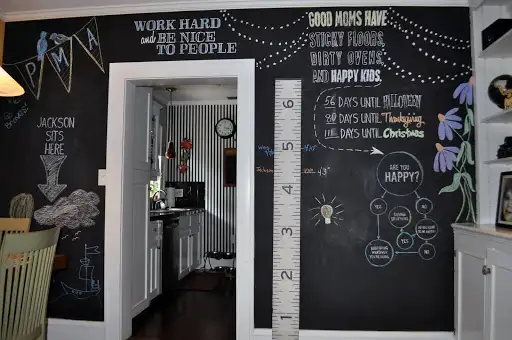 Large Word Map
To integrate a travel-themed element to your home, just hang a large map! Depending on your taste, it can be made of wood, metal, or paper. To make your map personal, add pins to the countries or cities which you've visited or dream of discovering!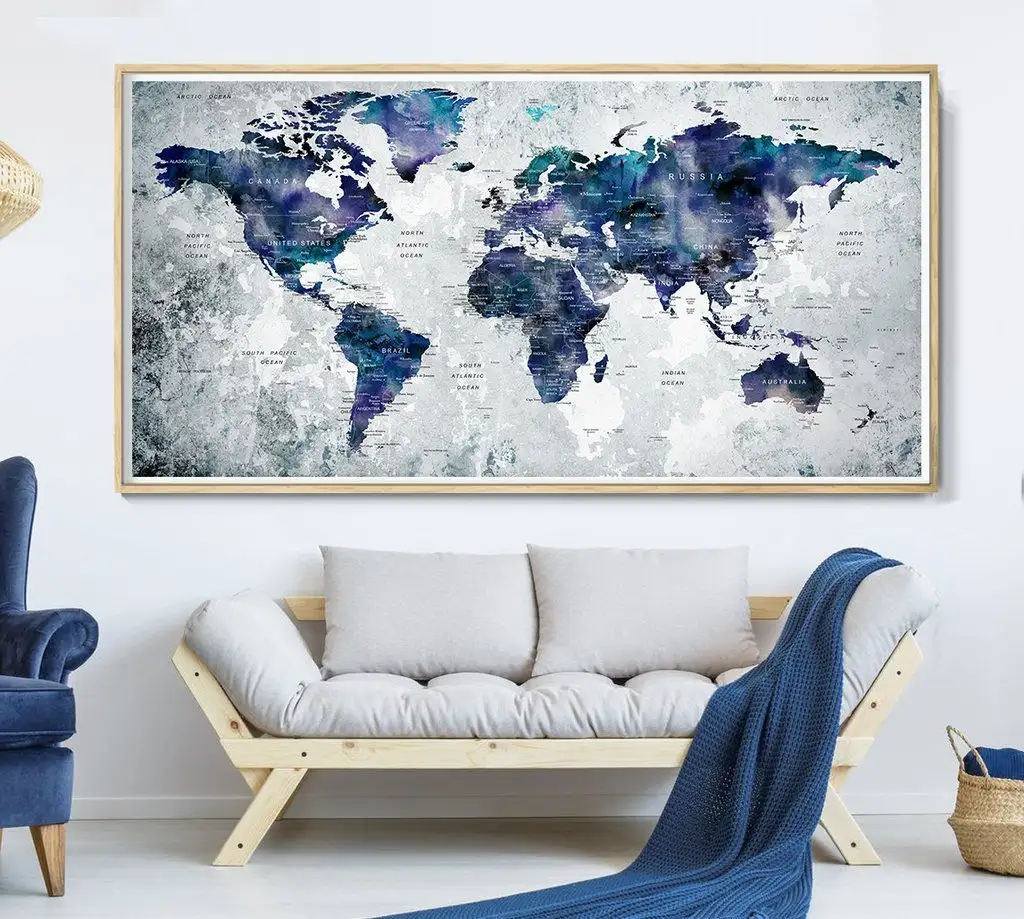 Wall Paneling
To create a fresh atmosphere, install classic wall panels inside your bedroom, bathroom, living room, or even laundry room. It brings a welcoming feeling and make them more attractive.
Also, wooden boards are a great way to update your interiors in the most elegant way. You can choose your preferred pattern or type of paneling.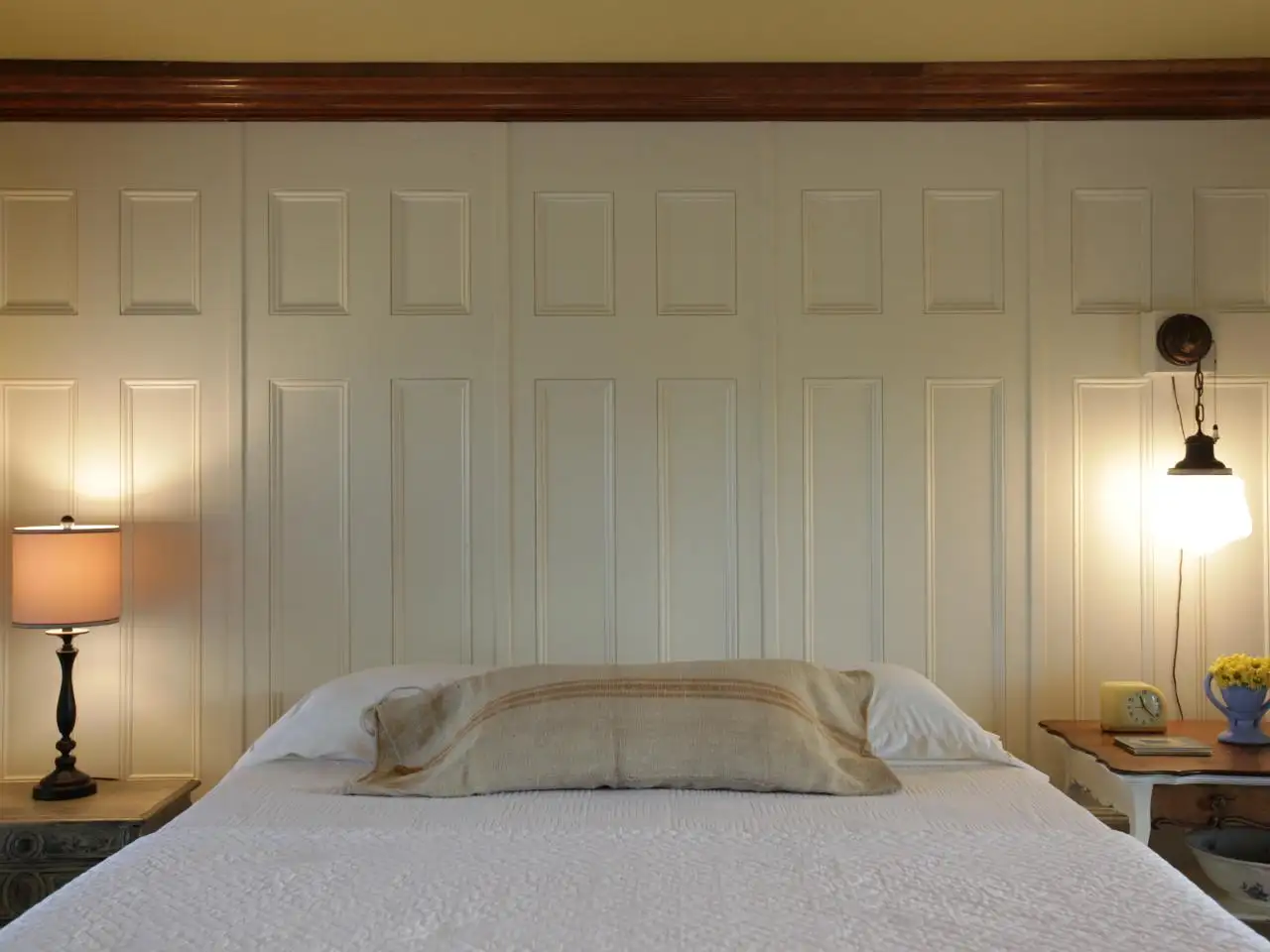 Your Bike
I know a great place for your bike: on the wall. It looks unique and sporty!
It's a really brilliant way to save space and use a sport-inspired element as a décor feature.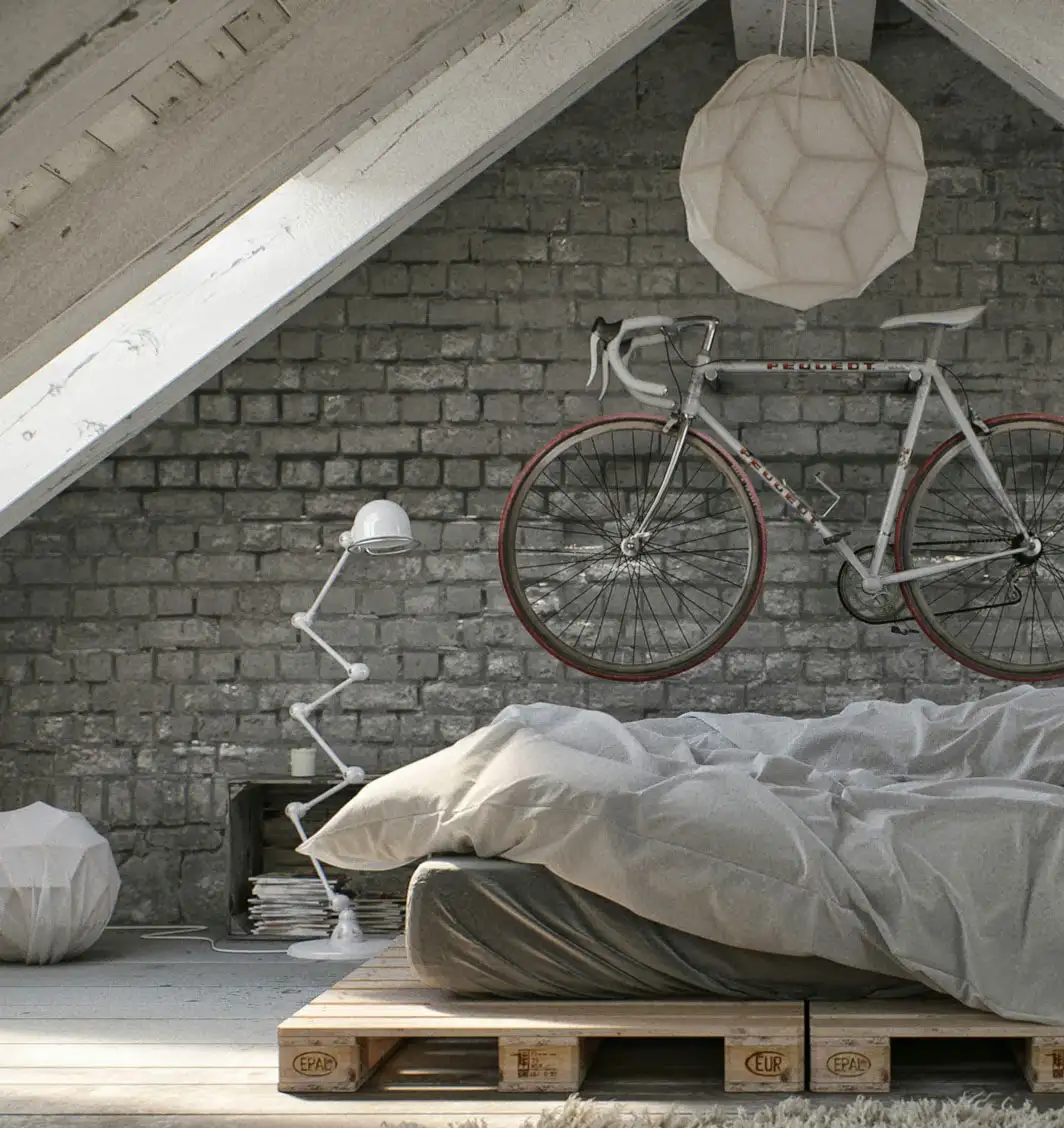 Posters
What's easiest than posters? Nothing! If you like vintage style, you can hang old-world travel-themed posters. If you hang them in your home office, you can be inspired every day to work hard so you can explore more countries and interesting places!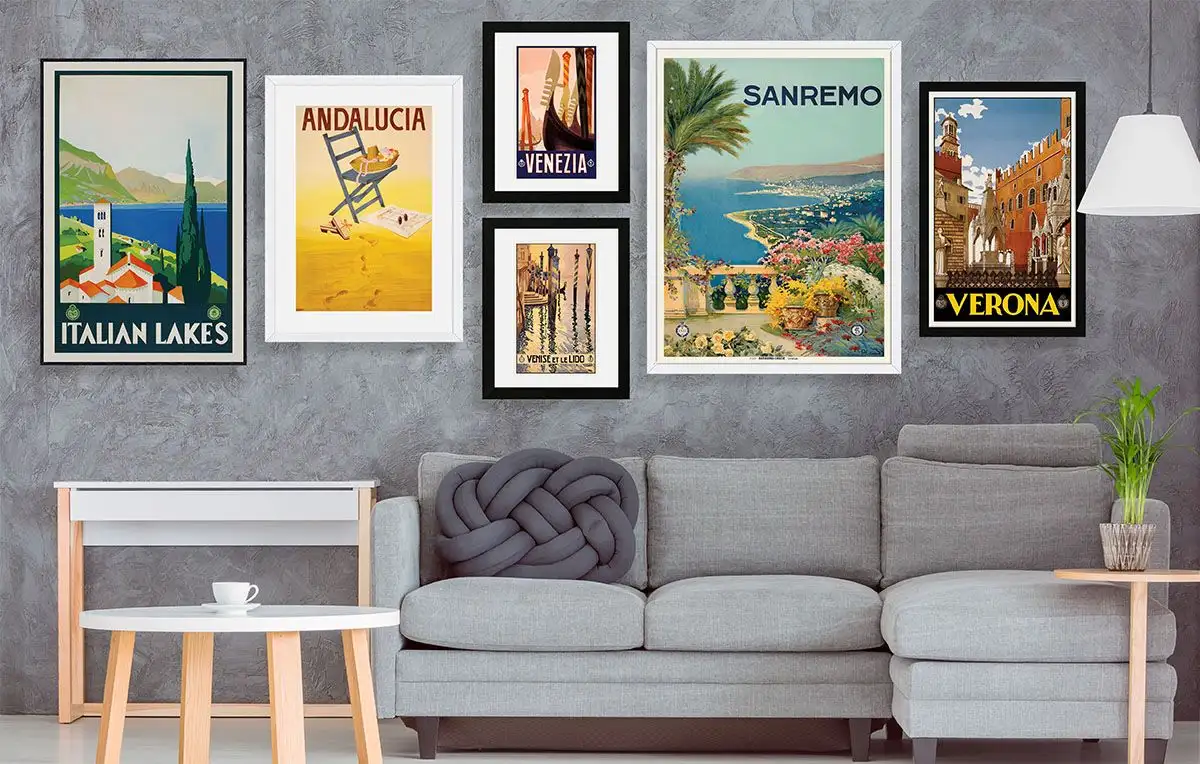 Removable Wall Décor
Removable wall art is a great option if you're renting and don't have the possibility or opportunity to create something really personal with the walls. There are a lot of options on the market. Just choose what you like best!