Luxury window treatments
Luxury window treatments create a castle-like décor that oozes timeless formality, making any space look expensive and dramatic. Plush drapes or shades can make or break a lavish design; therefore, when choosing the perfect fabrics or accessories, you need to pay attention to all the possibilities that lay in front of you and to know exactly what luxury window fashions means.
Opulent fabrics are synonymous with the idea of extravagance. Rich, thick velvet curtains will soften the atmosphere, imparting a boudoir feel to a room. The same applies when using other floor-length expensive materials such as iridescent taffeta or embroidered brocade. All these fabrics are heavy and offer a luxury blackout effect, but lightweight drapery can achieve an equally dramatic result. Frothy voile or lace adds a touch of romanticism and femininity and creates an instant sense of grandeur within a home. Better yet, a combination between dense and feather-light fabrics will emphasize the elegance of any space. Affordable luxury is also possible with cotton or linen fabrics as long as they are enhanced with gold or silver threads or with elegant neutral tints. Pair them with inexpensive bamboo shades, and you will get a set of gorgeous windows.
Rich draperies need to be hanged right in order to impart an aristocratic feel to the room. When it comes to curtains, always opt for a floor-to-ceiling length or hang them as high as possible. Pleated, voluminous drapes involve buying additional yards of the same fabric, so the width is also important. If possible, recess your curtain hardware and play with light fixtures to create a superb décor.
Employing luxurious curtain panels will make the space appear grand and airy. Also, valances are the epitome of gorgeous windows; their ruffled or draped effect will make the windows look higher, adding instant panache. Roman shades are equally dashing thanks to their voluminous folds.
You cannot skimp on quality accessories when decorating your windows. Curtain rods have to look classy, with superb silver or golden hues, or they have to be vintage-looking, with ornate tips for extra pizzazz. Gorgeous tiebacks or curtain hooks allow curtains to be draped dramatically to one side, so it is essential to purchase rich tassels or ornate holders, for a perfect décor. Careful detailing such as delicate tassels, frills or pom-poms sewed along the hems of a curtain will boost the luxurious feel, adding a dash of antique refinement.
If modern luxe is the look you are after, then you should know that large prints and geometric designs are extra fabulous and will freshen up your contemporary house. But certain classic aspects need to be followed: use thick, floor-length materials, crisp minimalist rods or completely conceal the hardware.
To boot, using superb curtains and drapes in innovative ways, like dressing up your kitchen or bathroom windows, will help you achieve a consistent design throughout the house while softening the ambiance; you will create a sense of royal indulgence and enhance the coziness of such rooms.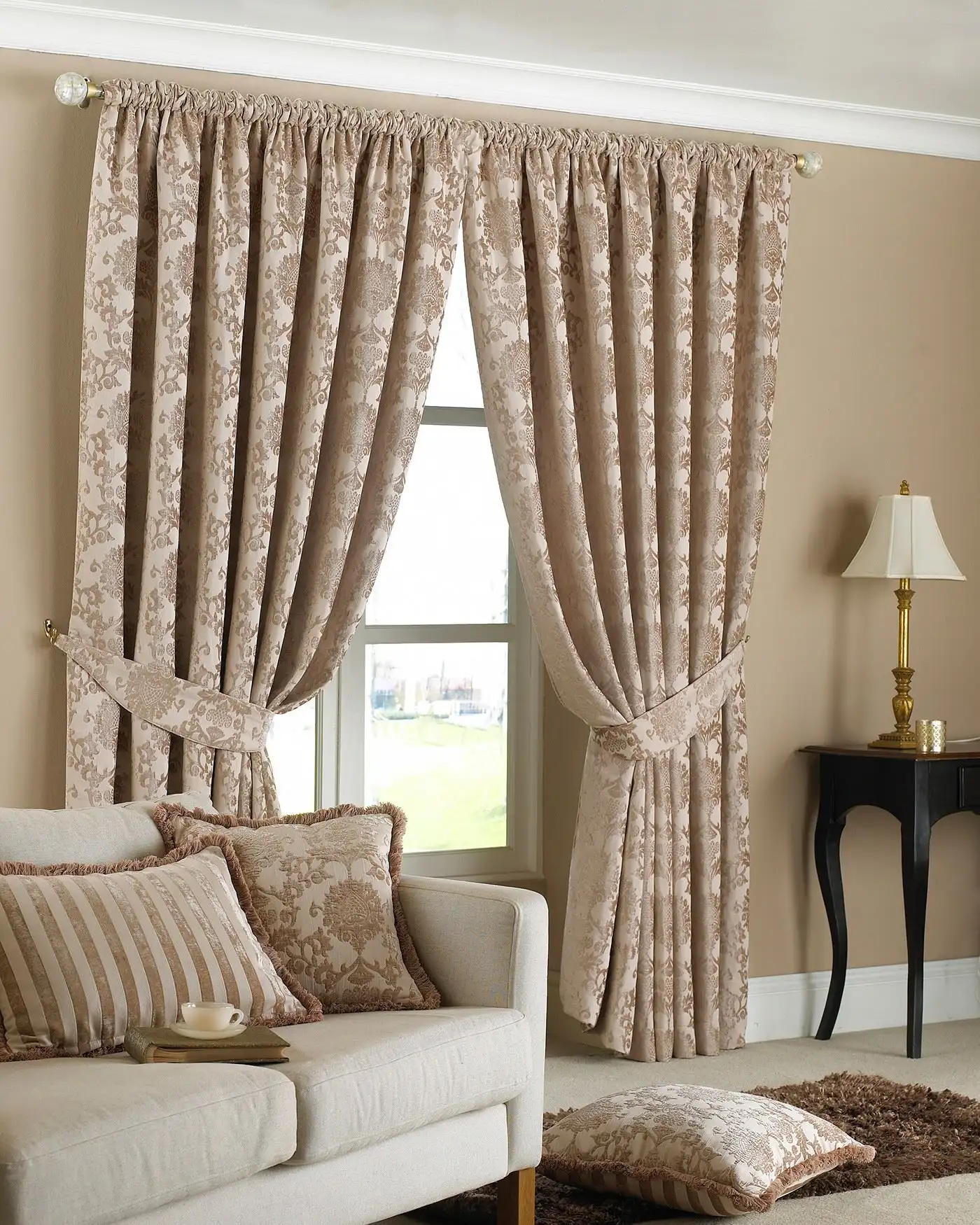 Luxury valances for kitchen windows
Kitchen windows are always difficult to style, due to the fact that they require minimalist designs to maximize light in such an important space of the house, as well as practical solutions to maintain the right level of cleanness. Things get even more complicated if you are looking for luxurious window treatments to complement your elegant kitchen cabinets. To make a statement, use luxury valances. They can make your window appear larger, without obscuring the room. Simply hanging a rich, velvety, vintage fabric is definitely a lush way to style your kitchen windows.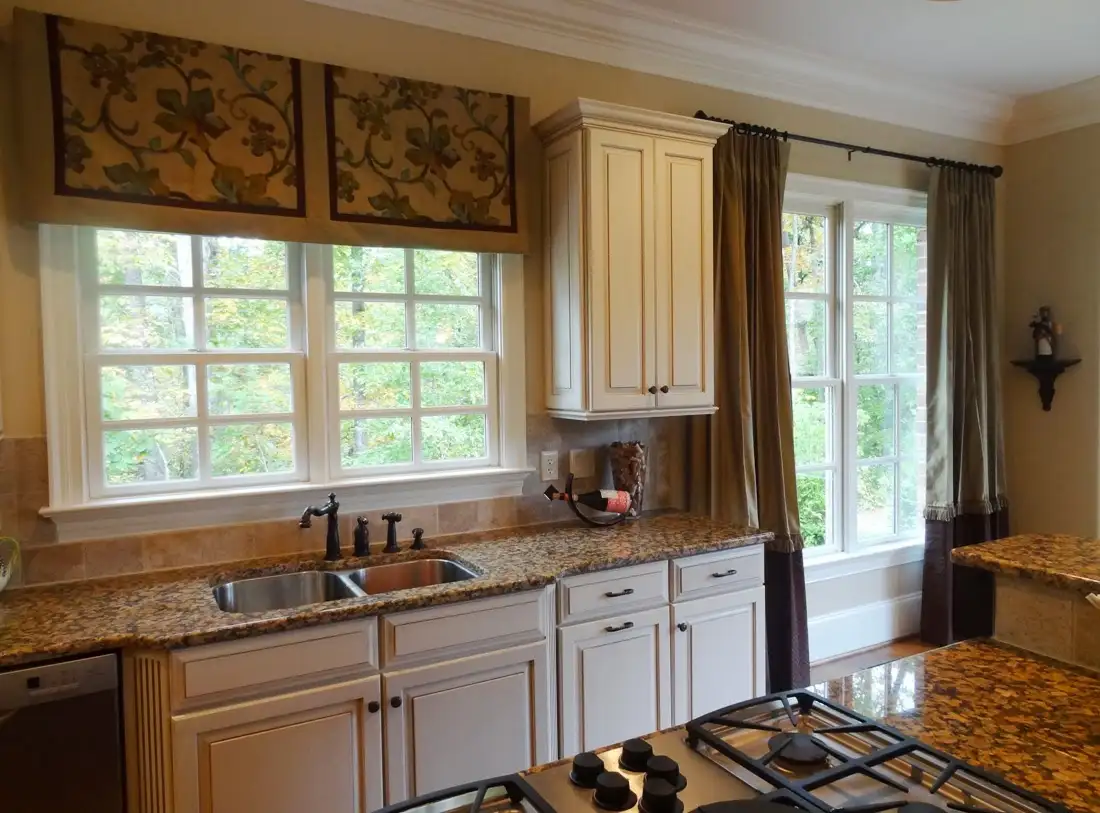 Recessed luxury curtains
Contrary to the main belief, luxury curtains do not always involve the use of heavily ornate fabrics. You can obtain a magnificent look just by employing yards and yards of voile or linen. The secret is using light and faux ceilings or cornices to your advantage. If you recess simple draperies behind a niche, be it a faux ceiling or cornice, in order to hide the unappealing hardware and hem, the look of the room is instantly elevated. Add inexpensive light fixtures and recess them as well, and you get a fabulous high-end result.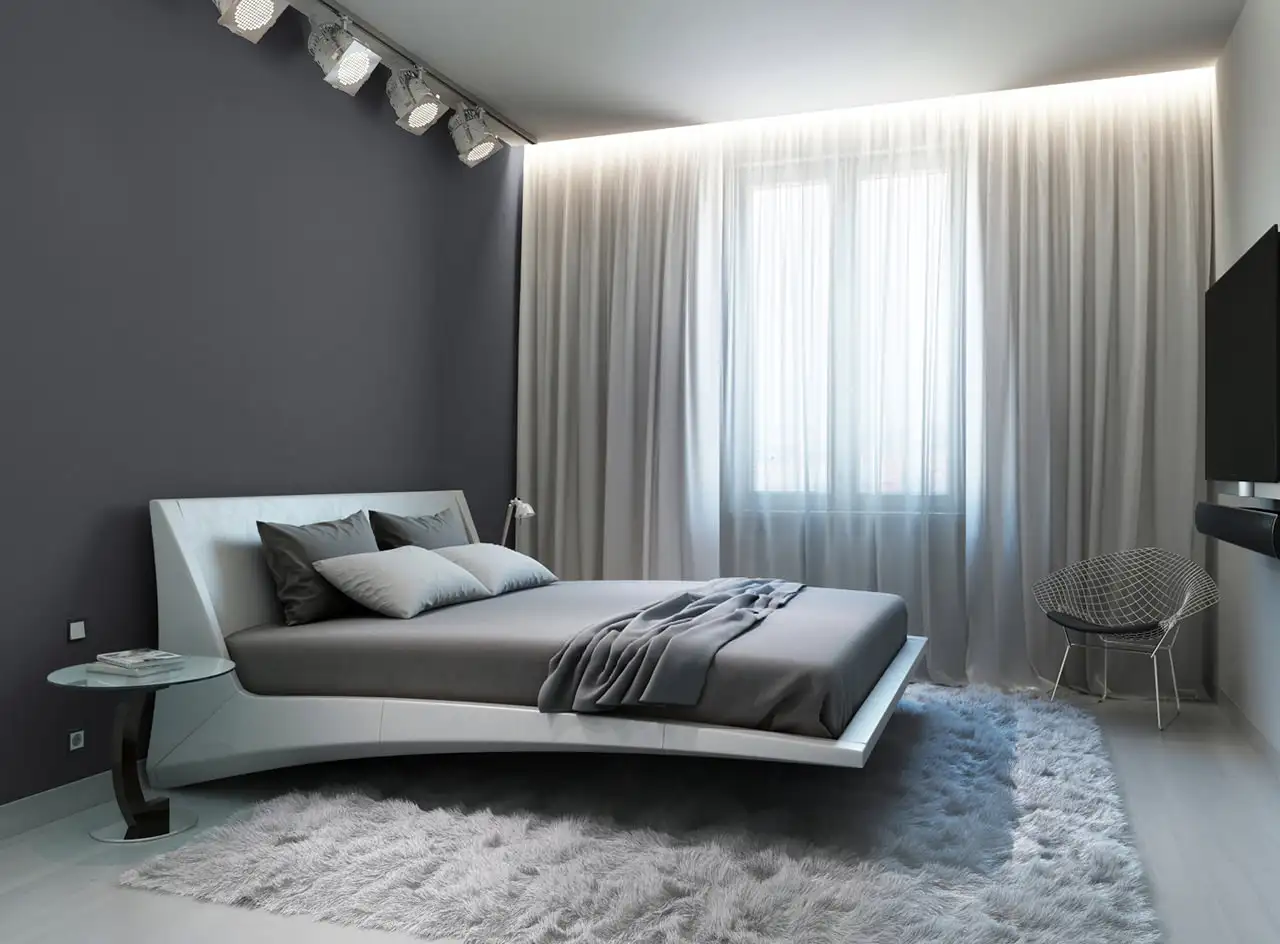 Luxury sheer curtains
Luxury sheer curtains will make your room feel feminine and romantic and will impart a diaphanous look. Either simple or made of lace, sheer curtains will always soften the atmosphere, but there are some key elements that will make them look even more superb. First, contrast their lightness with a vintage-looking metallic rod or recess the curtain hardware using a beautiful cornice. Second, pay attention to the material width and height: several yards of luscious frothy fabric swept dramatically to the side create quite a statement. And finally, swathe another layer of fabric to create a delicately draped valance for added drama.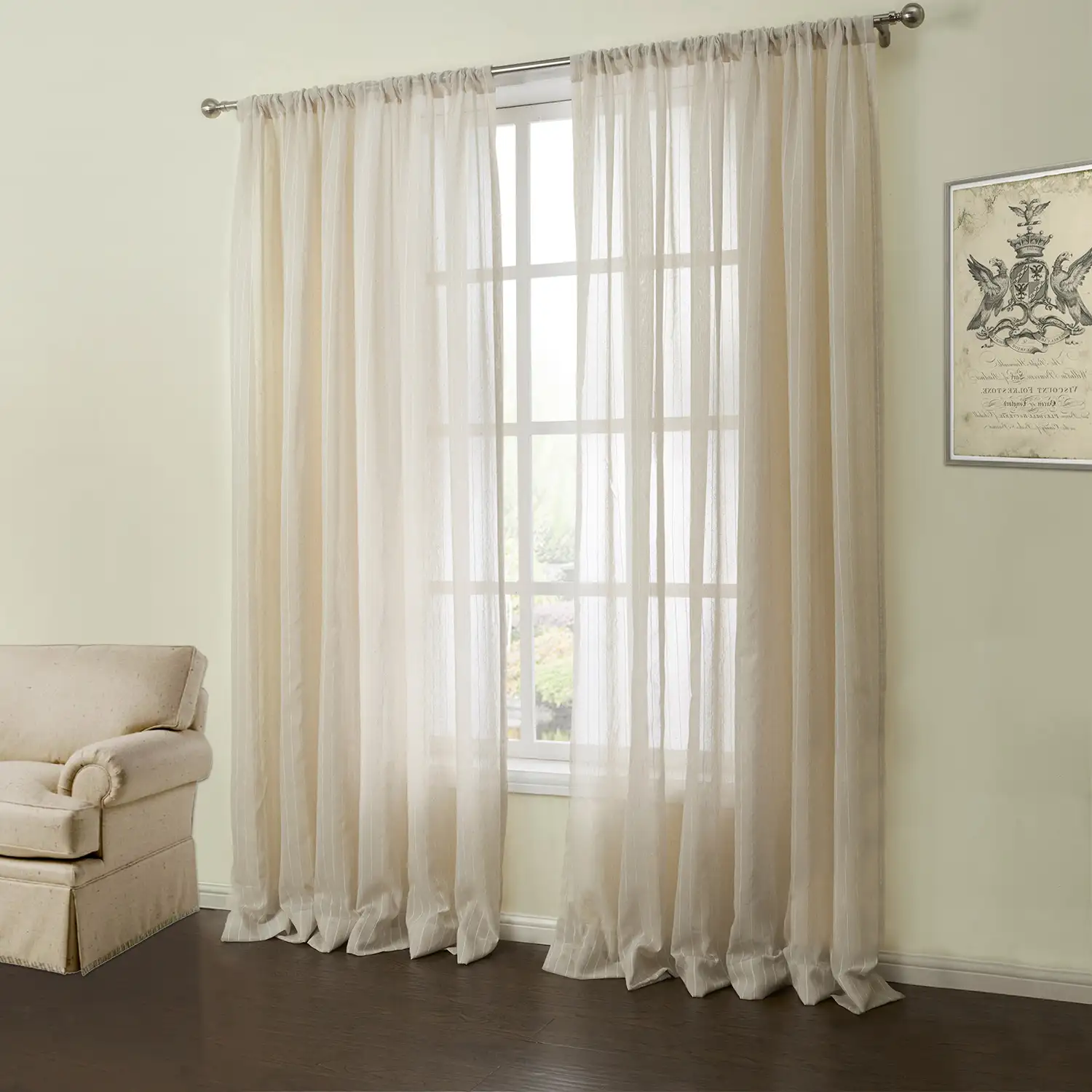 Luxury curtain panels
Luxury curtain panels have the advantage of being versatile, allowing you to control the amount of light in the room. Moreover, depending on the width of the window, they can be used in sets of multiple pieces. They can be draped to the side, for a deluxe effect, or tied in a bunch with opulent curtain holders, far extra pizzazz. Just hung them high and make sure they have the proper length, dropping on the floor in a superb way. Choosing the right fabric for the panels is a must, so perfect the luxury suite look with velvety or golden-specked materials.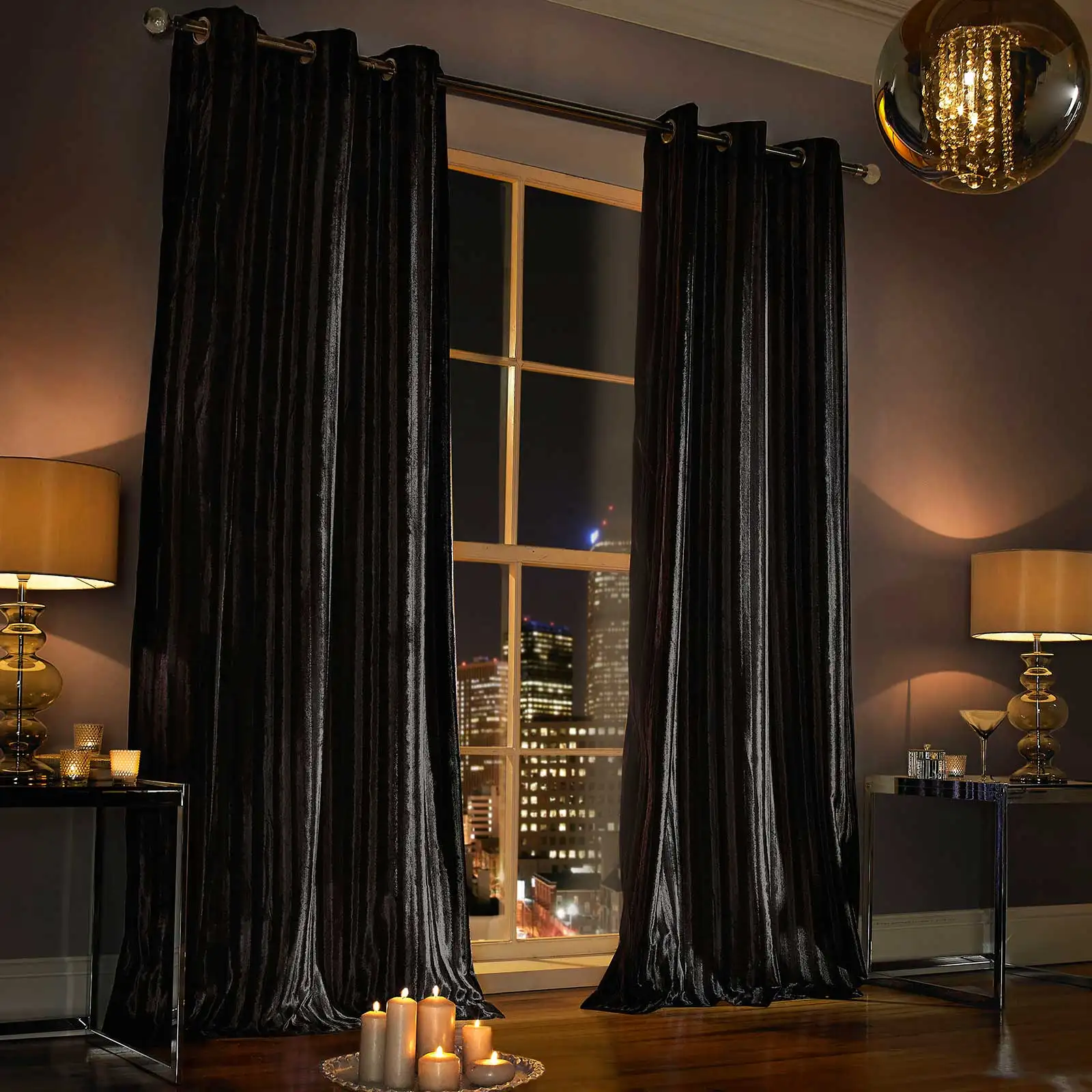 Modern luxury drapes
Luxury décor is not all about using vintage furniture pieces and Victorian curtain fabrics. Luxury also has a modern side and exploring it will allow you to obtain a grand atmosphere in a youthful contemporary home as well. When it comes to modern luxury drapes, the quality and pattern of the fabric are key elements that need to be addressed. Always choose heavier materials with a plush feel that will hang just right and will keep their shape. Moreover, large geometric patterns will add drama and depth, making your windows appear more impressive. Opt for a floor-to-ceiling length and a generous width, to allow your curtains to form elegant pleats. And there you have it: modern luxury drapes!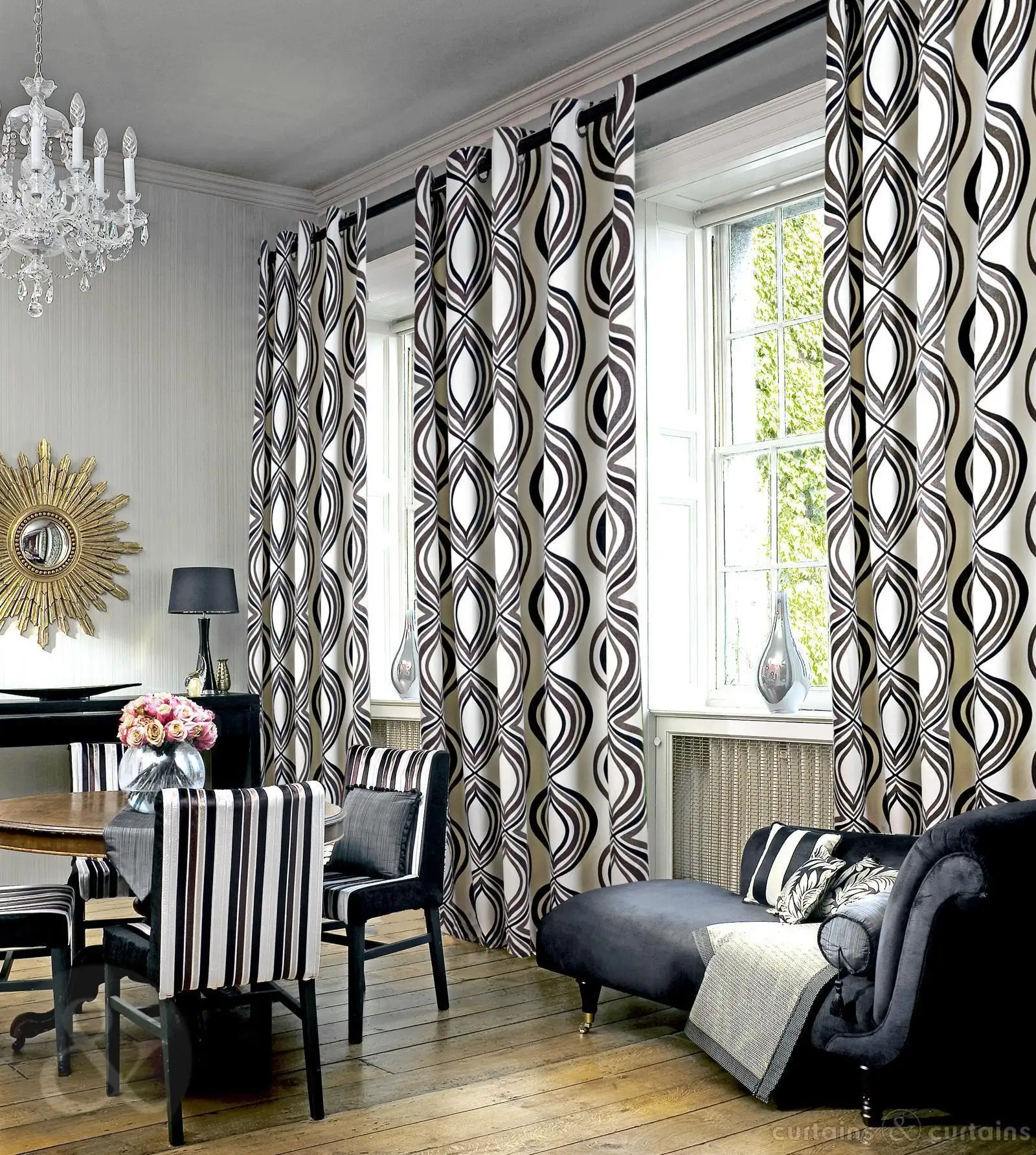 Luxury curtain rods
Opulent curtains need equally luxurious rods to be hanged from, for a complete aristocratic décor. However, pairing such stylish hardware with your plush materials needs attentive material choice. On one hand, metallic rods with silver or golden hues are best complemented by heavy fabrics such as taffeta, brocade or velvet. Let the materials guide you through: for example, if your luxurious draperies feature a woven golden thread, then golden rods work best. On the other hand, lightweight, airy fabrics such as silk, voile or linen look better when complemented by slim vintage or bronze-toned rods. An additional touch of elegance will be given by rods with ornate tips.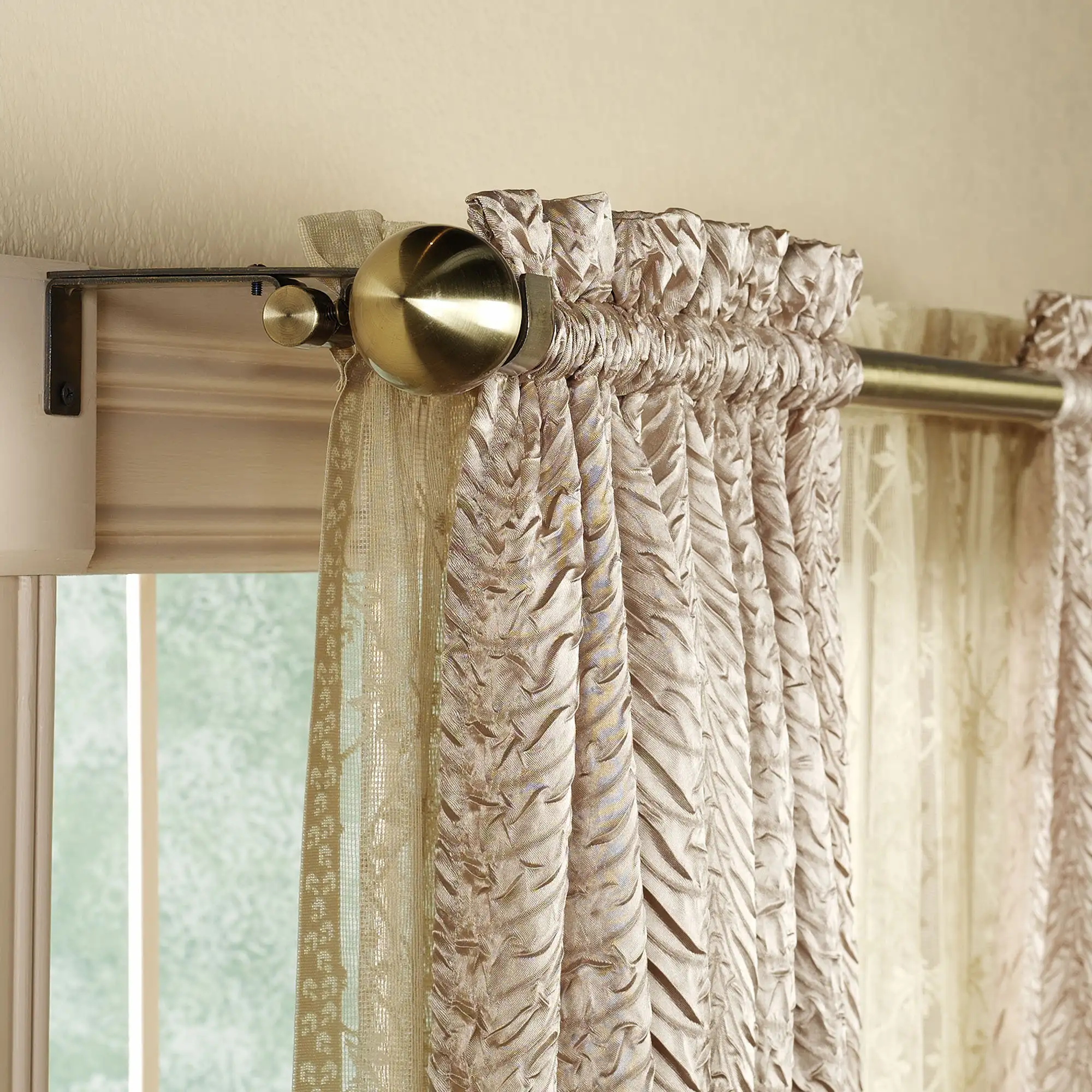 Luxury curtains and shades for bedroom
The bedroom is the room where you need to wind down and rest; therefore, setting a pleasant, soothing atmosphere is a must. Adding luxury window treatments in such a room will definitely make it feel more inviting and comfortable, so that you can feel you are in five-star hotel apartment. The best way to achieve a perfect lavish look is to pair two types of elegant window treatments. Use the curtains to your advantage by hanging them high and letting them touch the floor. Choose heavier fabrics with geometric patterns that ooze grandeur and fashion finesse. Furthermore, pair them with sleek window shades in lavish colors such as royal purple or distinguished turquoise, for a dramatic, opulent effect.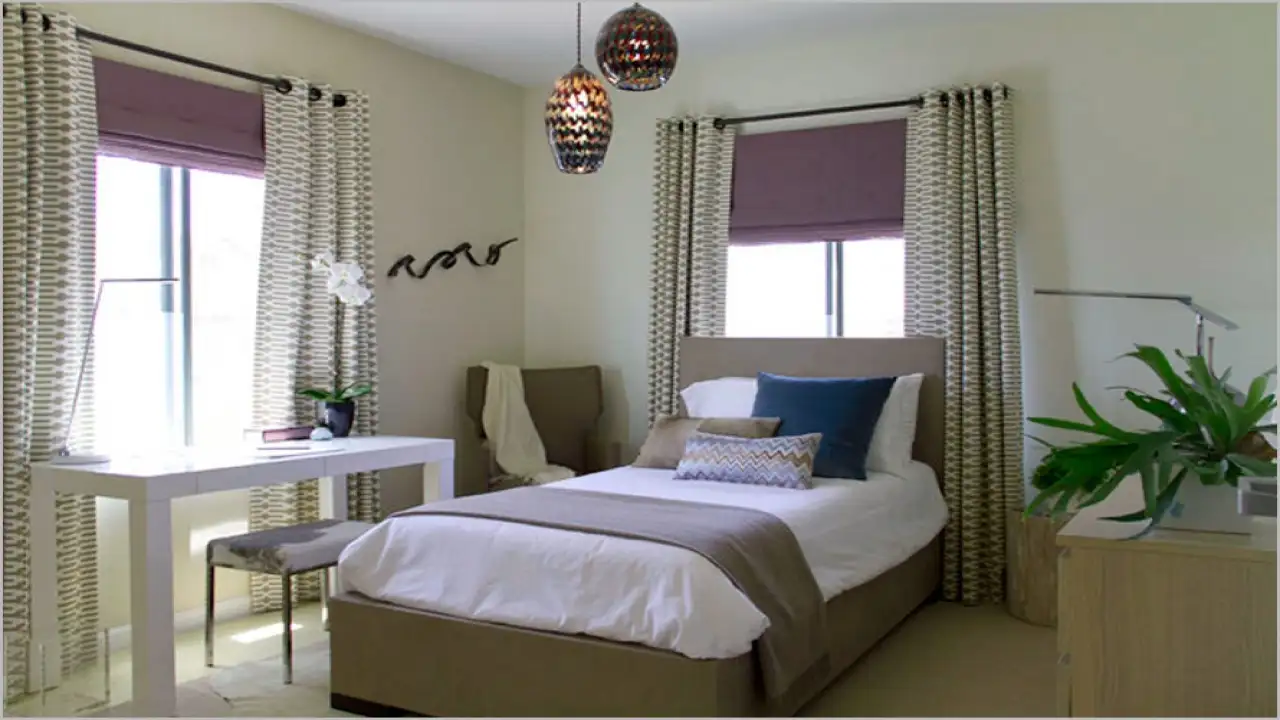 Luxury curtains for less
Luxury curtains do not have to be synonymous with costly fabrics, as combining simple materials, well-crafted detailing and effective accessories can impart an equally sophisticated look to a space, without having to spend a fortune. Less costly materials like linen, hemp or cotton tend to look luxurious in muted tones of gray, cream or beige, and if they come with subtle silvery or golden threads, the better. Hang them from the ceiling to the floor and use elegant, more elaborate tiebacks, for a sumptuous appearance. Tassels are a great affordable option. If you would like to pair your curtains with other window treatments, opt for natural materials that will always look chic.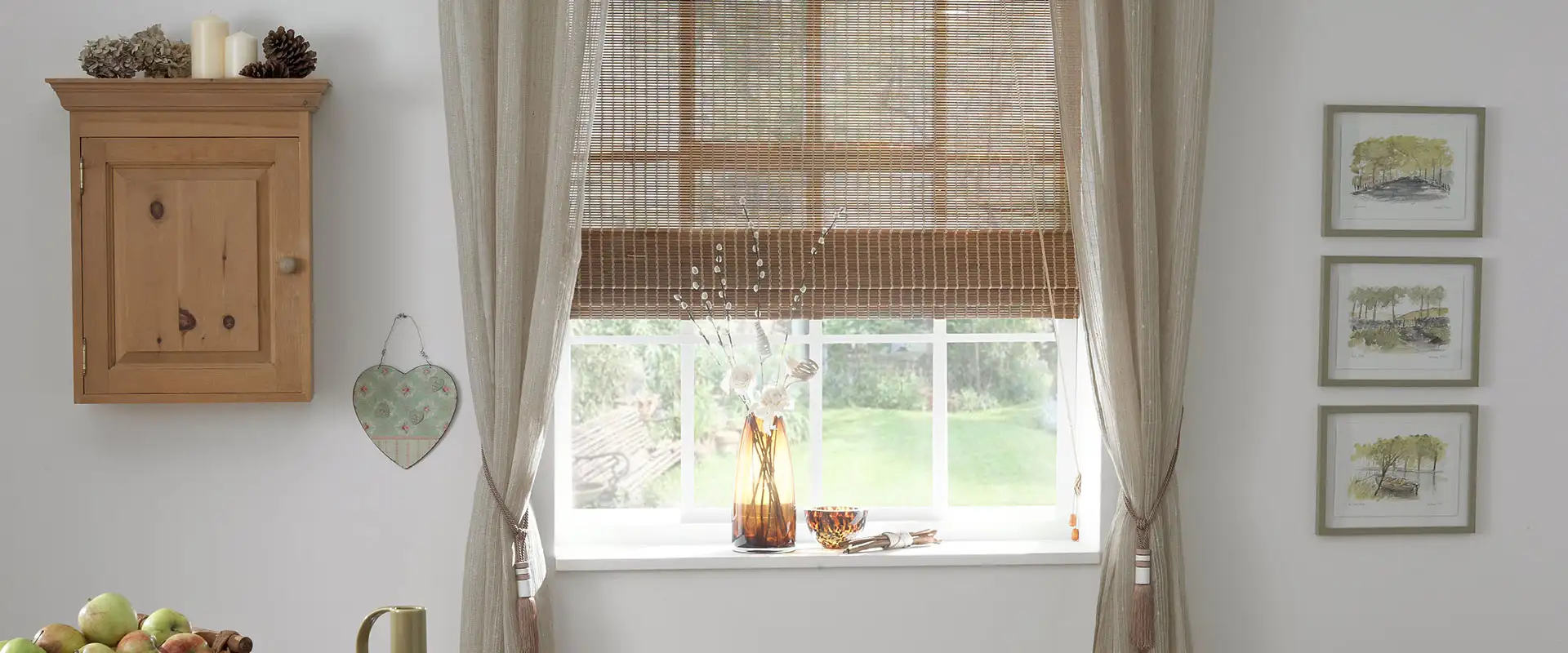 Fabrics for luxury window curtains and drapes
Lavish fabrics are the pure definition of luxury curtains and drapes. If you fancy adding extravagant draperies to your windows, then they should be made of rich, heavy fabrics that inspire royal opulence. Taffeta is a high-end fabric, always looking grand and crisp. It is also quite light compared to other lavish materials, but it hands in an elegant manner and holds its shape. Often used for royal and cleric robes, velvet is another plush option. Its sleek appearance softens the room and makes it inviting. You can opt for iridescent or embossed velvet, for extra panache. Brocade is another spectacular fabric as it often comes adorned with superb embroideries.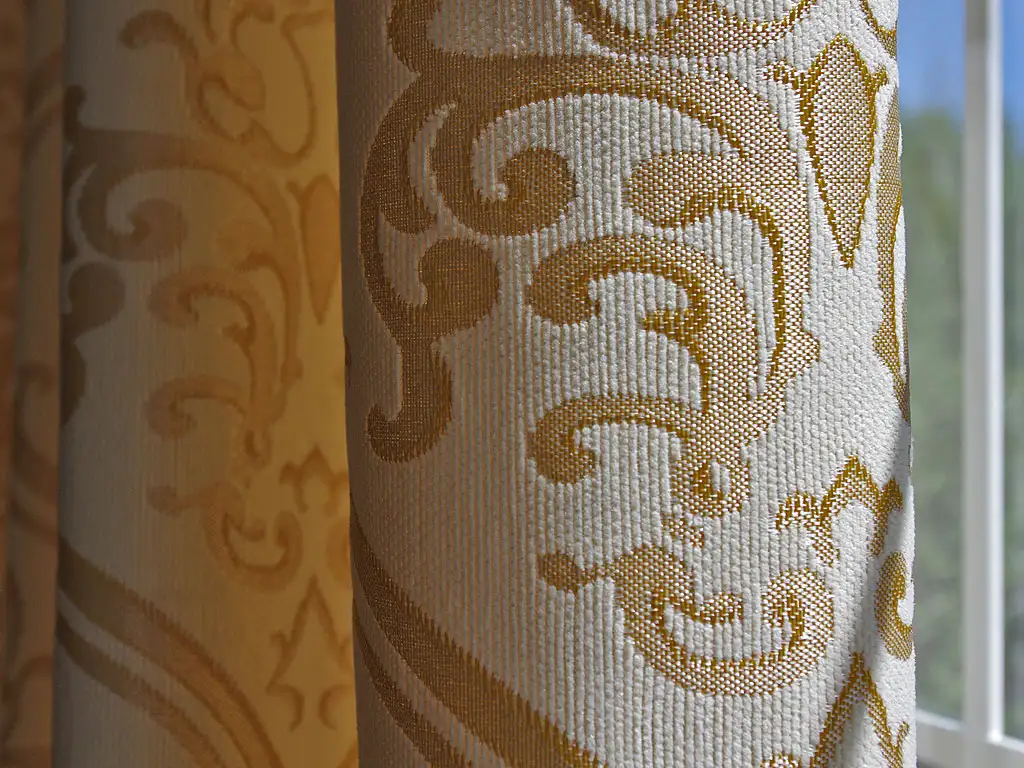 Luxury valances
Due to their elegant draping effect, valances add instant pizzazz to any window treatment, being the epitome of luxury window fashions. They can be made of the same material as the existing curtains or from a heavier, more ornate fabric, to enhance the sumptuous feel of the room. Use elegant frills or pom-pom fringes to decorate their hemline and they will instantly add another level of detailing to your draperies. Luxury valances can be folded or sewed in a ruffled sequence, adding extra volume and drama; they are unquestionably the ultimate indulgence when it comes to lavish décor.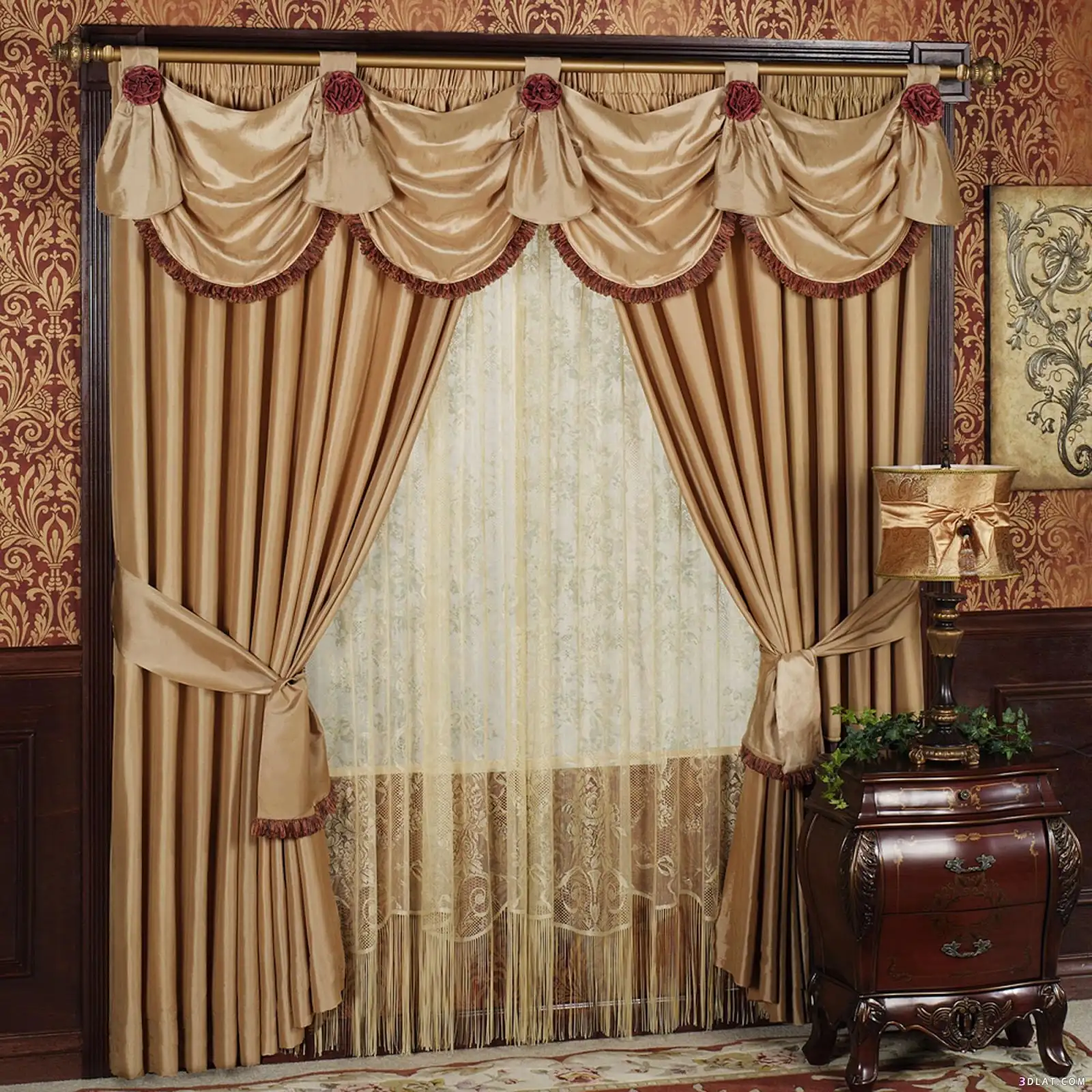 Linen luxury curtains
Linen curtains are not only natural and chic, but also versatile, as they can dress up just about any window. So why not achieve a superbly looking room with luxury curtains made of linen. Always go for a neutral tone such as cream or bronze, or for linen enhanced with gold or silver threads. This way you will avoid ending up with plain-looking rustic curtains. Moreover, make sure the material hangs well, so iron it or line it with a heavier fabric, which will also ensure a blackout effect. Install an elegant rod made of vintage-looking metal with decorative tips.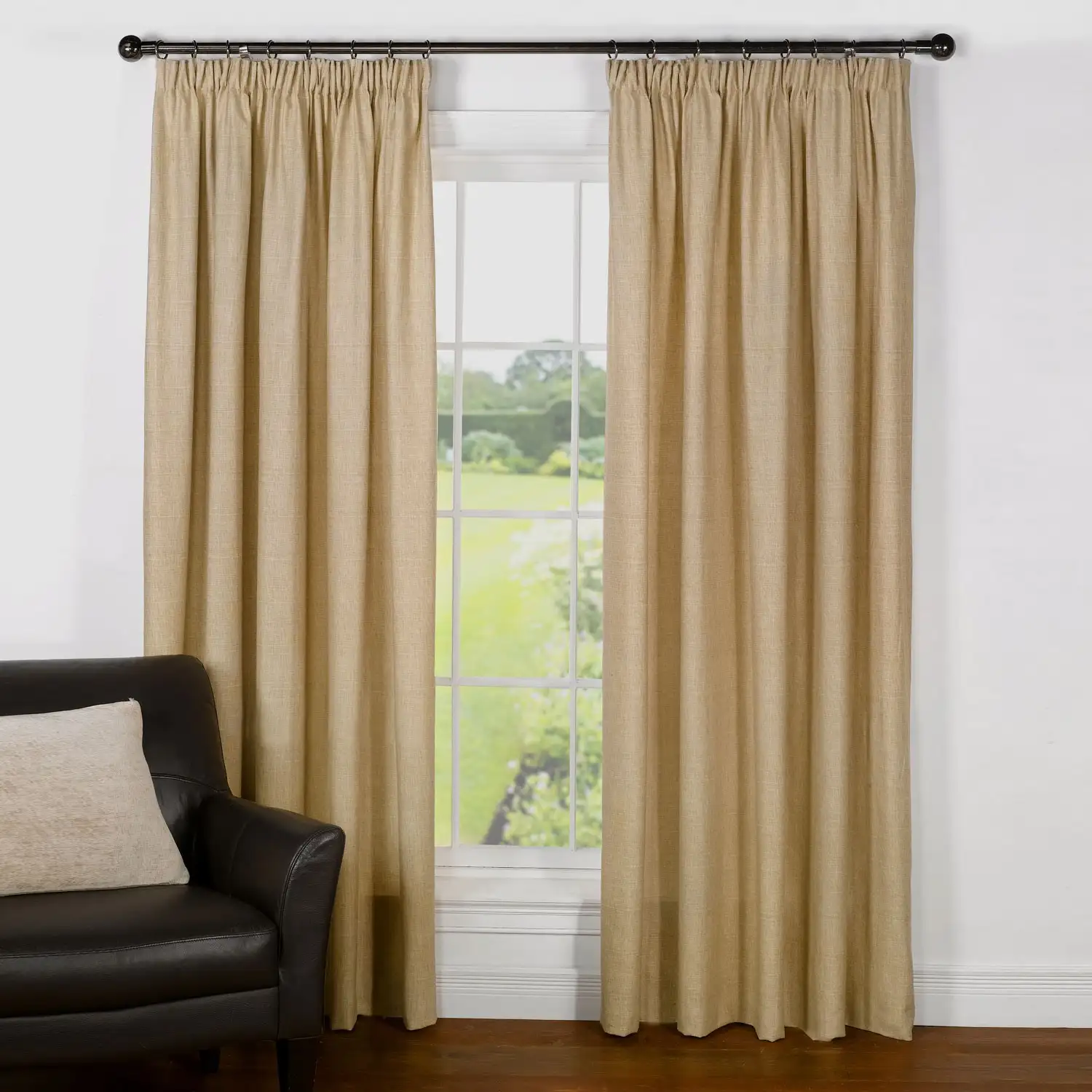 Luxury curtains
Luxury curtains bring a sumptuous feel to any room thanks to their volume and intricate decorative patterns. They are synonymous with elegant designs and heavy fabrics and are often accompanied by equally dashing detailing, such as delicate frills on the hemlines or iridescent tiebacks and gorgeous tassels. Such curtains will instantly elevate the room décor, making it look as a comfortable five-star hotel suite. In order to maximize their effect, luxurious curtains are always made of thick, high-quality materials like taffeta, velvet or brocade that will drop heavily on the floor. Despite their pretentious look, they can be used either in conjunction with classic furniture pieces or with modern minimalist lines.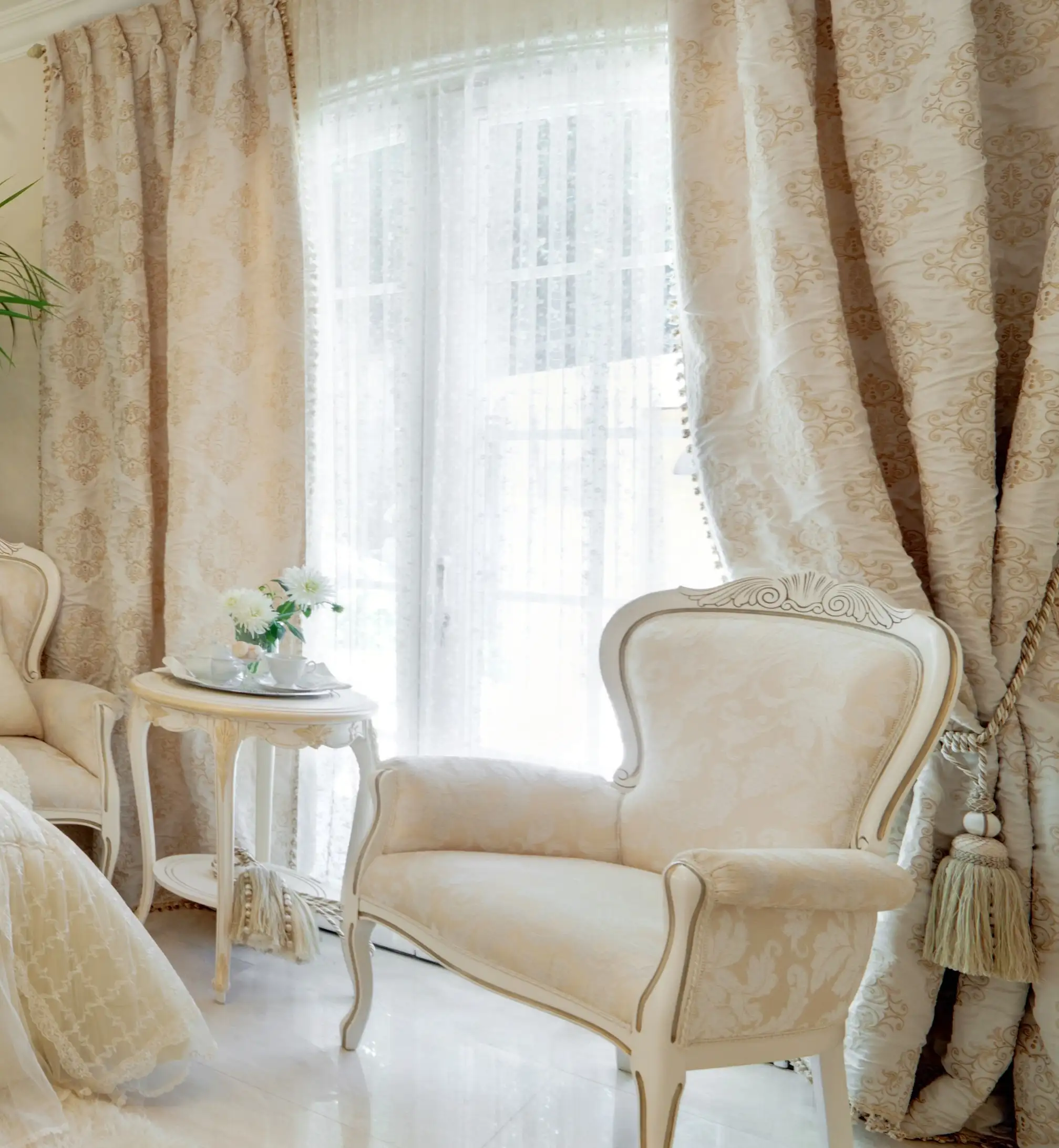 Luxury Roman shades
Roman shades already bring a feeling of luxury to the room thanks to their superbly pleated material. To add opulence to any room, use them with heavier, more ornate materials that are typical for lavish draperies, such as brocade or taffeta. A simple linen or cotton fabric can add a magnificent touch if decorated with an elegant geometrical pattern like in the picture above. Just opt for larger designs, as smaller ones do not look as luxurious. Last but not least, for perfect styling, disguise the fixtures behind the folded fabric or a pretty cornice.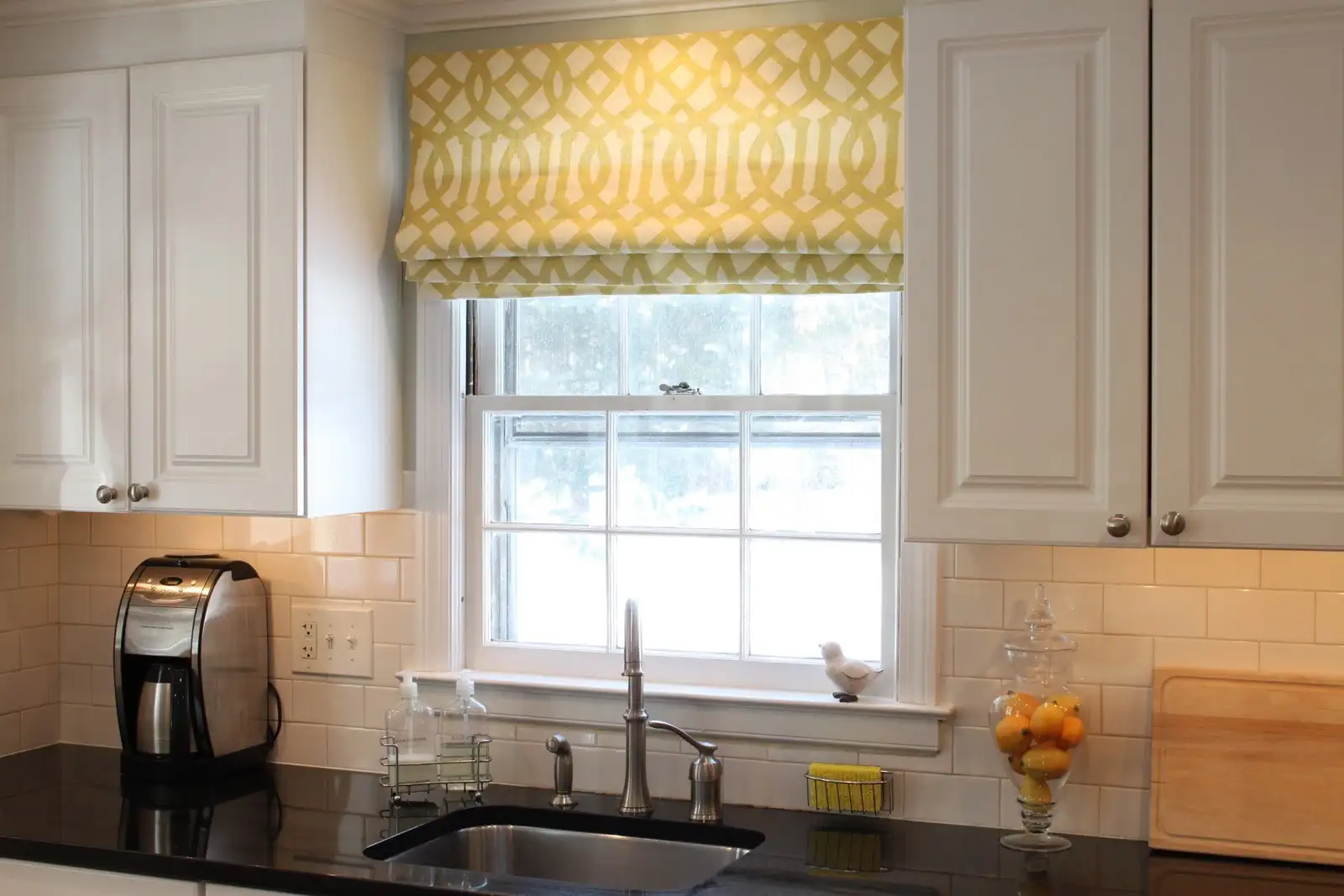 Luxury blinds
If you are on the prowl for luxury blinds, then you have to pay attention to certain details that will maximize their stylish effect. Blinds are often considered a minimalist solution when it comes to window treatments and they tend to be associated with modern interiors. But that does not mean they cannot be styled in a luxurious way. Folded or pleated blinds are the best when it comes to creating a sense of lushness and they can be further enhanced with natural materials that will allow a dim, romantic light into the room. To boot, hidden hardware is a must for luxurious window blinds, so take that into consideration when you install them.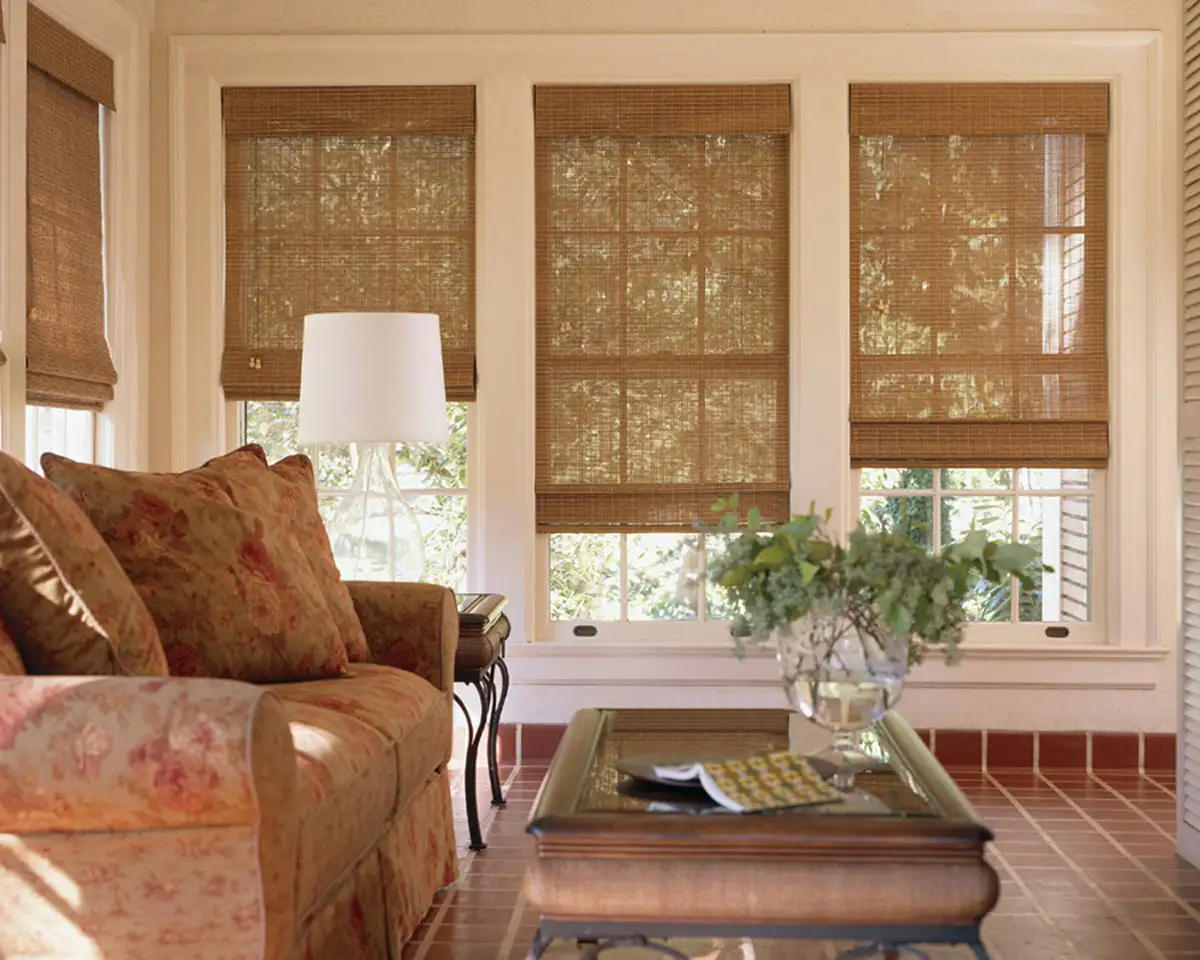 Luxury drapes in neutral colors
Luxurious drapery is not always about rich colors and detailed embroideries. Although plush fabrics like brocade or velvet often come in intensely-colored and heavily ornate patterns, you can make a statement by using less crowded materials in elegant muted tones of gray, cream, beige or even chocolate brown. These colors look great if are featured on satin-like materials, giving the appearance of richness and having a dramatic effect. Also, pairing two different tones of the same material, such as pearl white luscious curtains and brown valances, can intensify the luxurious feel. Moreover, neutral curtains can look even more lavish by adding ornate tiebacks or draping them to the side.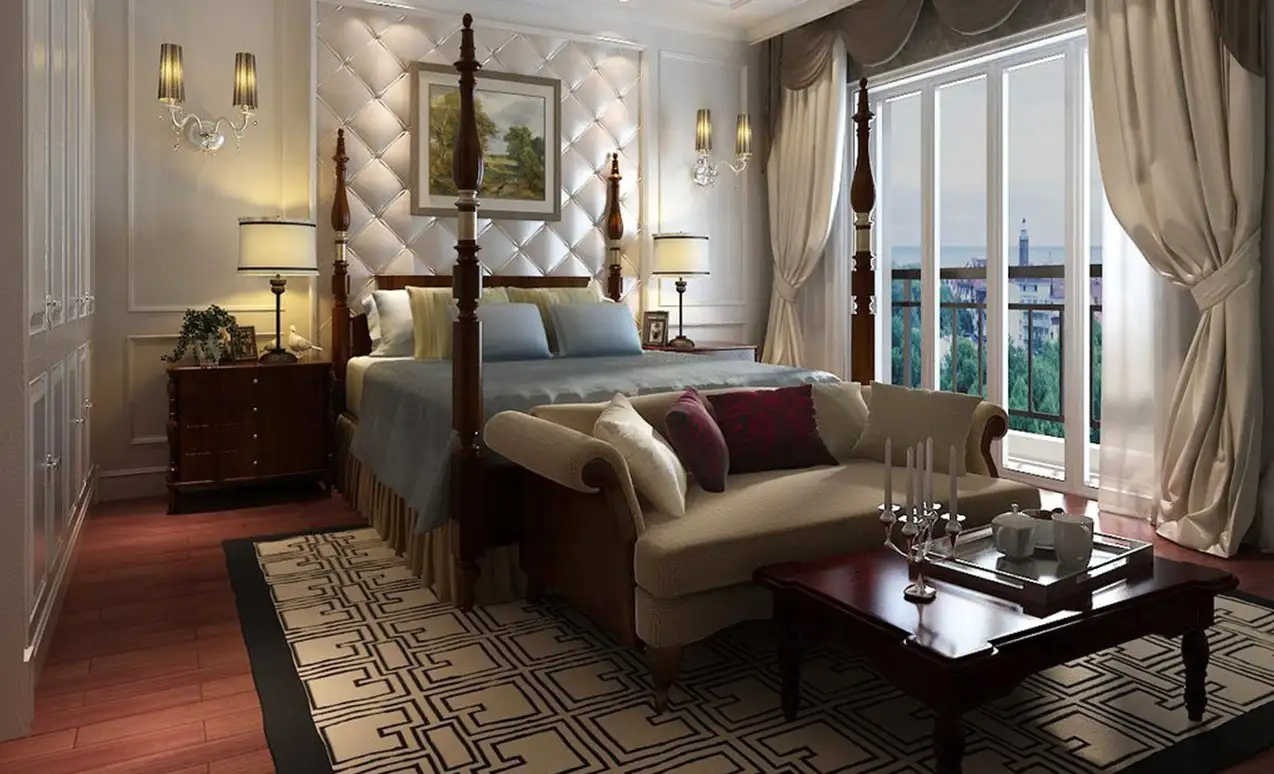 Luxury blackout curtains
Luxury blackout curtains are perfect for maintaining a chill ambiance during sunny summer days while also creating a mysterious and romantic feel. Choose fabrics that hang well so invest in quality drapes or line your curtains with heavier opaque materials to protect their color from fading and help them fall graciously onto the floor. You can definitely try to pair luxurious blackout draperies with lighter see-through curtains, for a more elaborate look. Also, pay attention to the width of the curtains, as they should keep their opulent pleated aspect while completely covering the windows.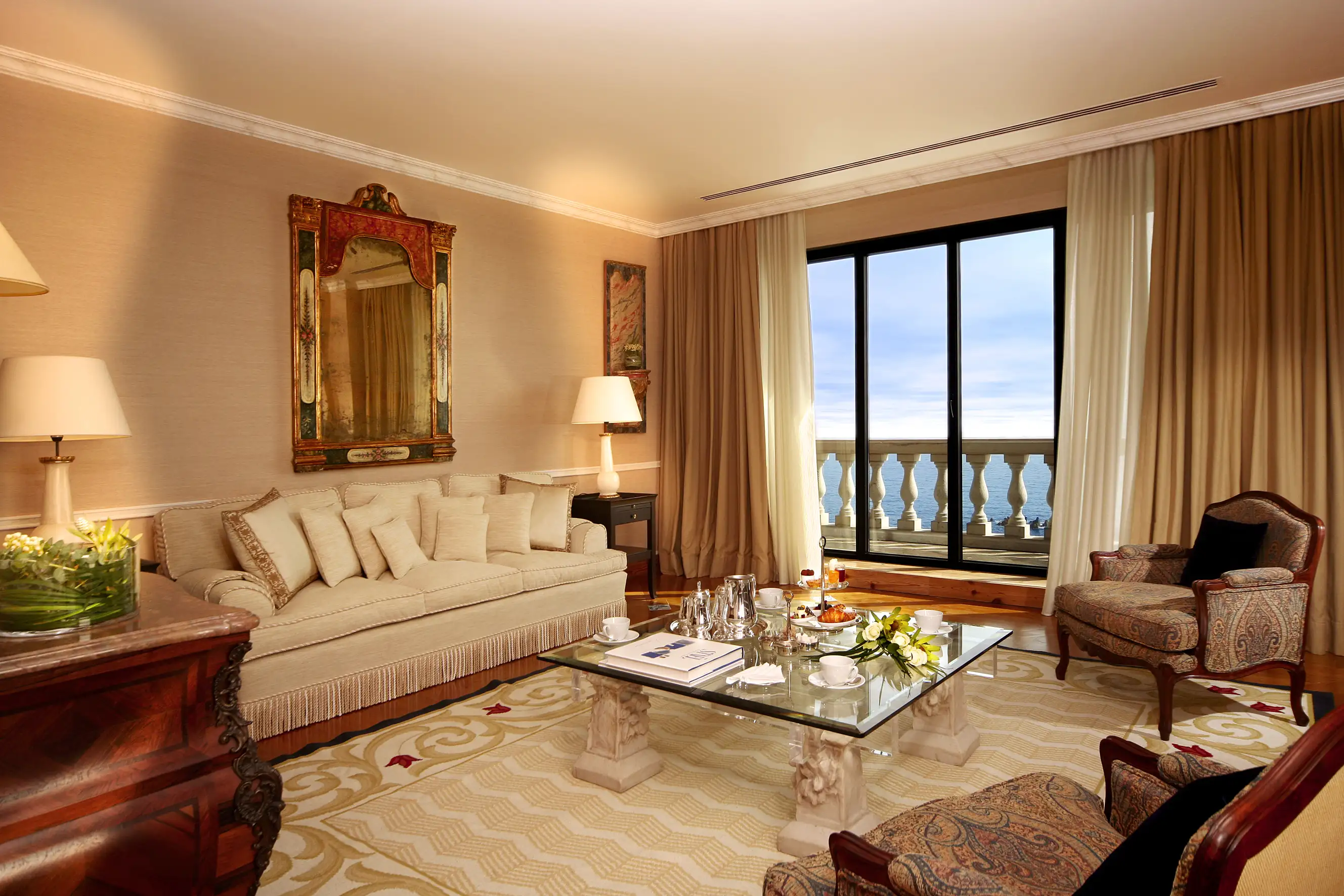 How to style luxury window draperies
Luxury window draperies involve the use of rich, plush materials, but you have to follow some styling tips when it comes to using them in your home. Heavy floor-length curtains are always associated with royal décor, so make sure your drapes extend from the ceiling to the floors. Moreover, do not ignore their total width; you need extra pleated material to make your room feel grand and inviting. Use equally expensive-looking accessories, like golden rods with ornate tips, elegant tie backs or hooks to keep the curtains aside in a dramatic way. Hide curtain fixtures behind false ceilings or delicate cornices, for an ultra-refined look.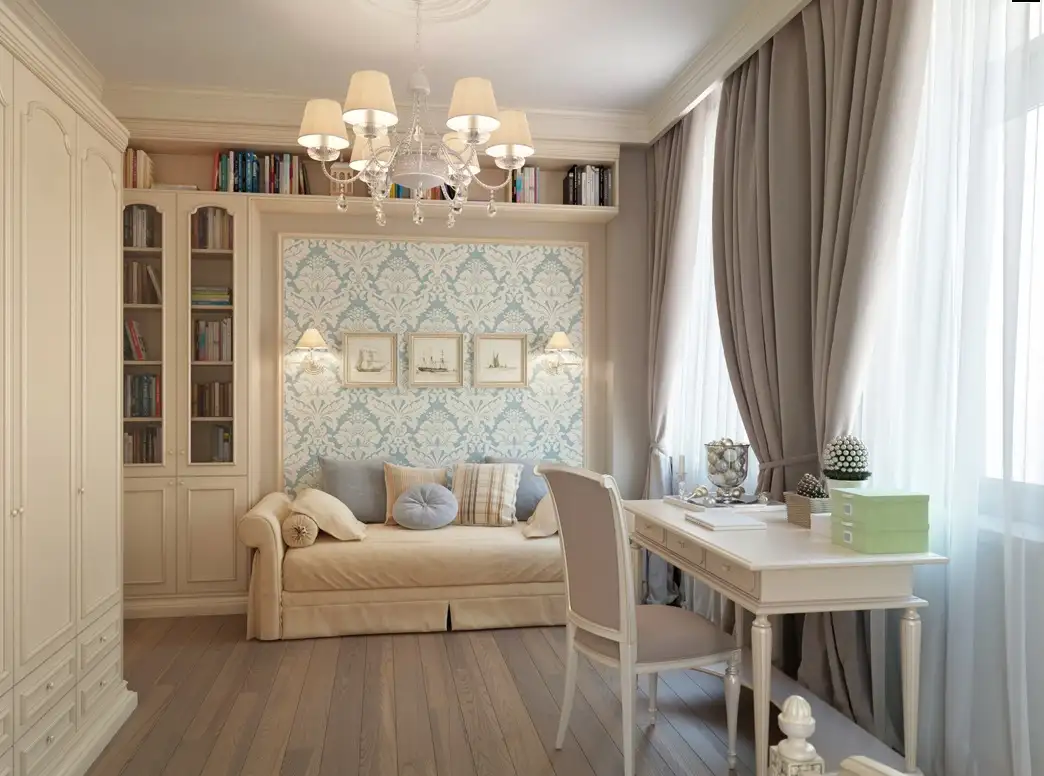 Luxury drapes for bathroom windows
Bathroom windows are often overlooked when it comes to interior design, but that shouldn't be your case. You can immediately create a sense of lavishness and grandeur by decorating them with luxurious draperies. Install a vintage-looking rod or ornate knobs and simply wrap a luscious piece of fabric around them and there you have it: a bathroom fit for royals. A simple valance made of an elegant material can do the job as well in case the window is smaller. Or enhance the luxurious effect by sewing an embroidered hem on the lower side of the curtains.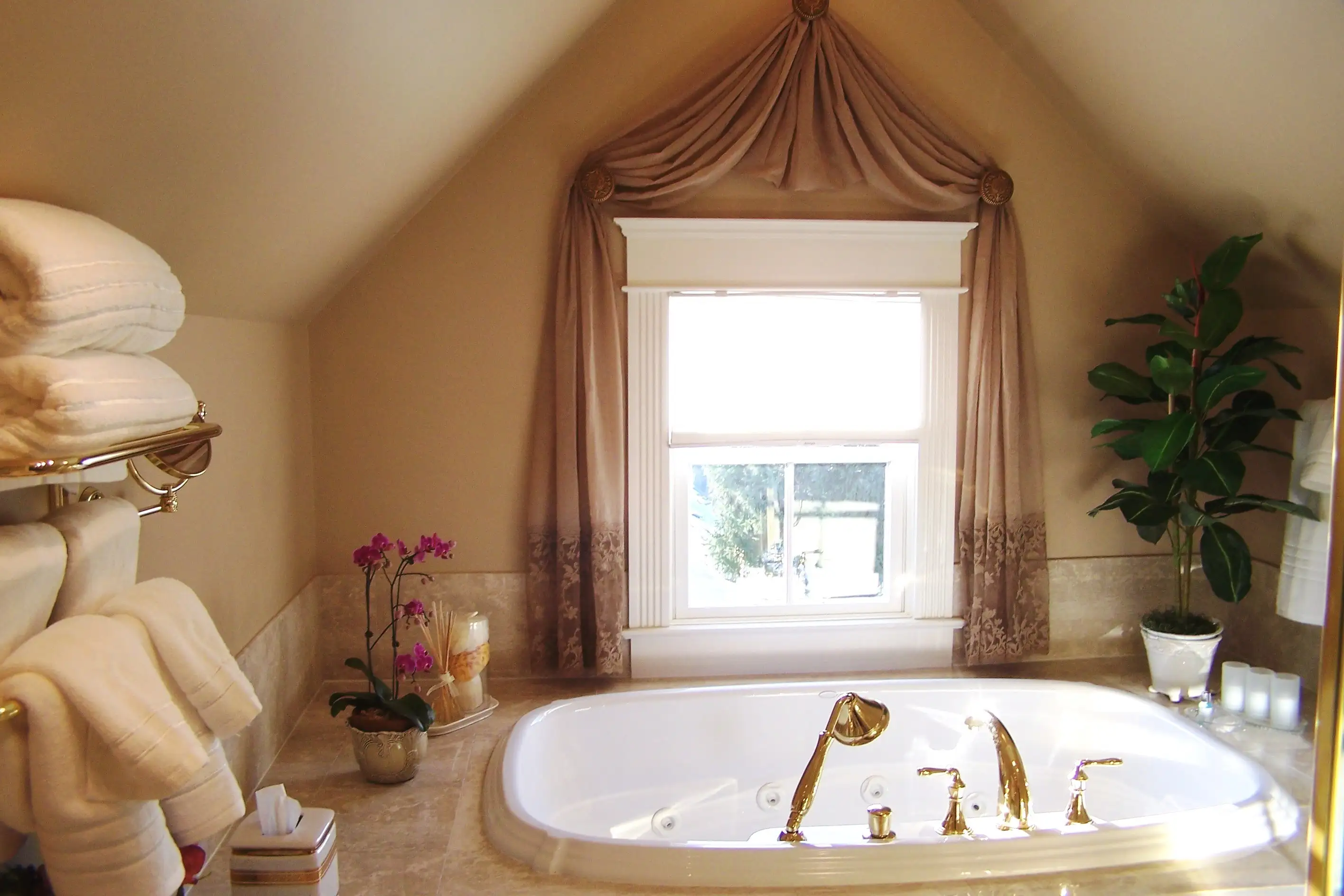 Luxury white curtains
White is definitely a statement color when used in interior design. When used for luxury curtains, this color is bound to elevate the look of your space to unimaginable heights. To maximize the crisp look this color brings to a room, opt for silky fabrics that have a reflective, satin-like appearance. This will help to capture and reflect light, making the room feel grand and festive. For accessories, pair your luxury white curtains with tiebacks made of crystals or silver threads, to enhance the mirror-like effect. Also, such curtains should be hanged high on metallic rods with elegant silver or subdued gunmetal gray hues.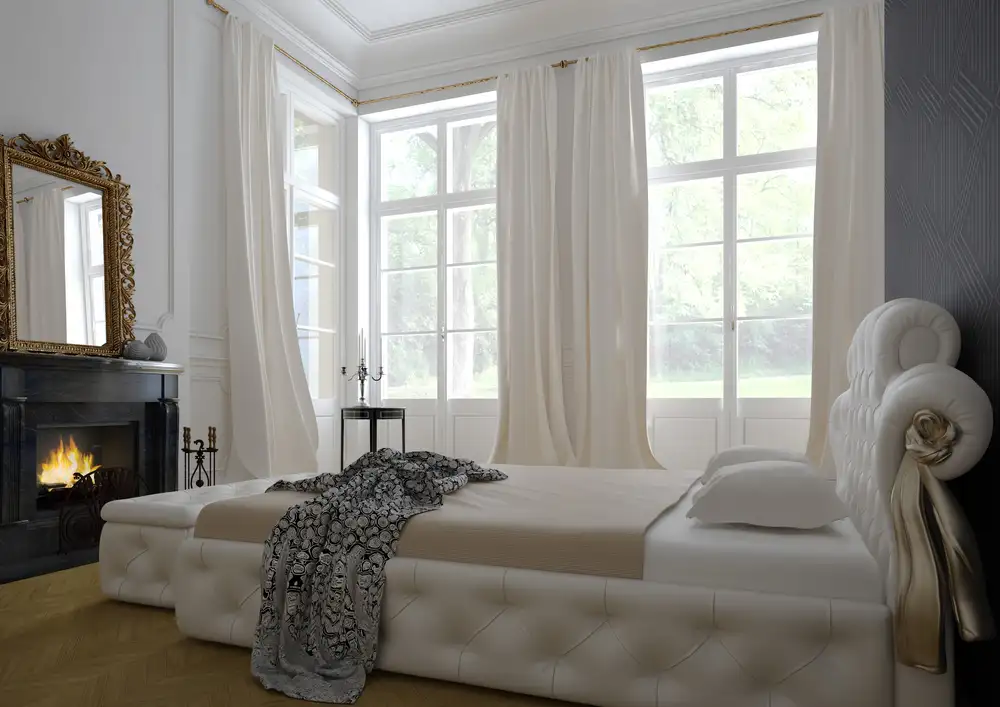 Lavish accessories for luxury curtains
Since luxurious fabrics tend to be heavy and intricately decorated, you cannot skimp on the auxiliary items that will contribute just as much to the extravagant feel that you are after. The main accessories used for draping opulent curtains are curtain tiebacks and fixed curtain hooks. Both types are used to tie the curtains in order to allow the daylight in or just to add a swag effect. Whichever you are using, always choose ornate metals, iridescent fabrics, plush twisted yarns or tassels with elegant metallic hues like the one featured in the picture. Beaded or pom-pom tiebacks are also graceful and can be a more budget-friendly or a DIY alternative to more costly items.