20 Scandinavian Living Rooms
When we talk about Scandinavian interiors, it's all about functional décor solutions and unlimited coziness. To feel free and calm inside your apartment, start from the space where you relax with your family and friends. With comfortable furniture pieces, a neutral color scheme, natural lighting, greenery, and inspirational wall art, you can decorate a perfect Scandi living room.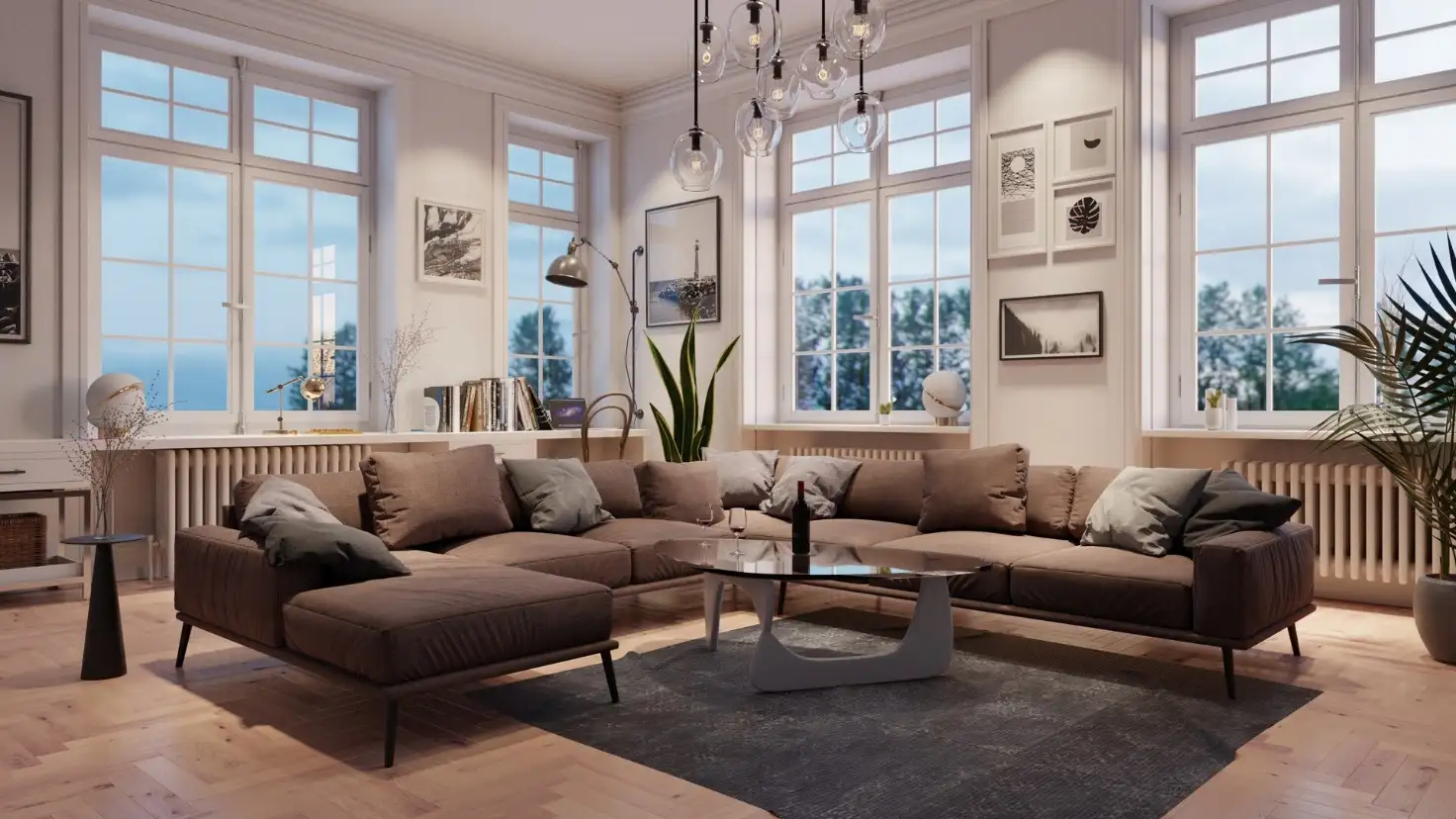 Be Inspired With Wall Art
To display all your creativity inside your Nordic living room, cover your walls with a combination of traditional horn décor and modern pictures. It looks lively and stylish even in ultra-minimalist spaces.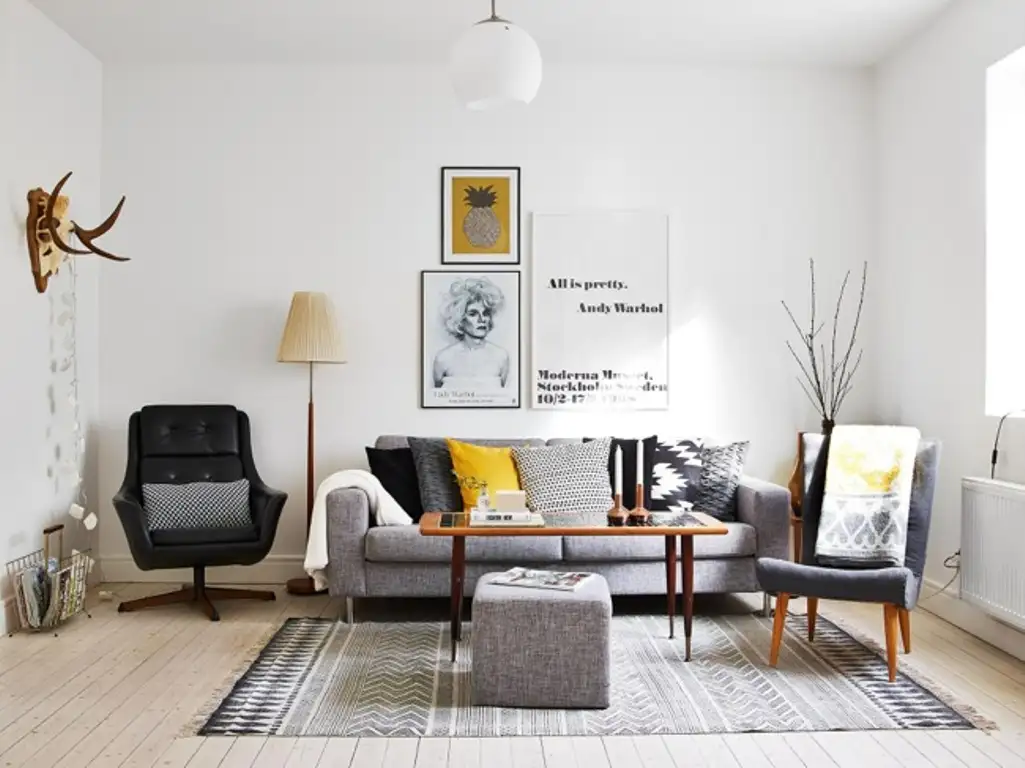 Make It Simple
Large, oversized pictures aren't well suited in Nordic interiors. Instead, consider two purposeful artworks which harmonize with the rest of the living room.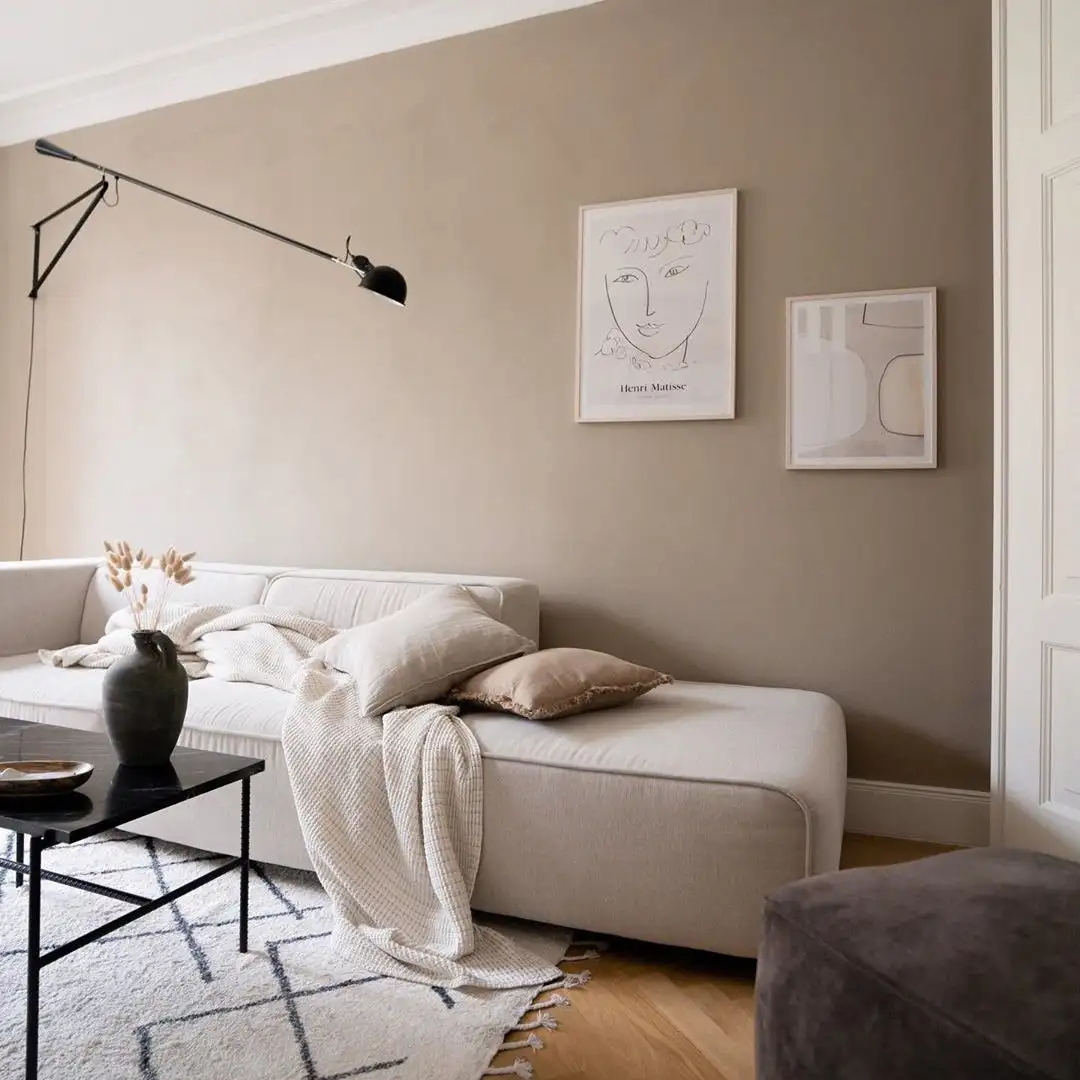 Add A Rustic Table
To make your Scandinavian living room a nature-inspired space, place a wooden stump near your chair and use it as a coffee table. With this rough, rustic element, you'll bring earthy vibes to your home.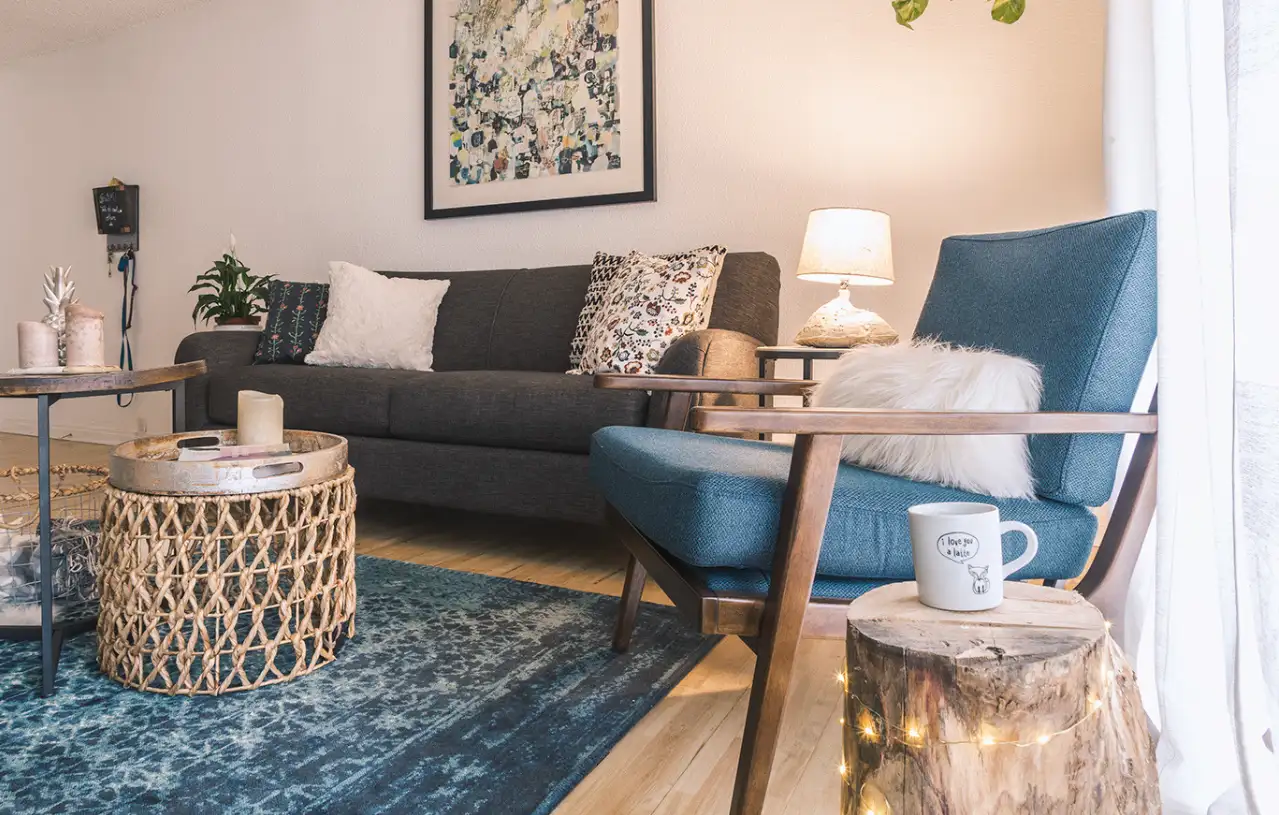 Just White
When you decorate your Scandinavian living room, consider white, light gray, cream, tan, and dusty pink hues. But it really looks stylish when you create a white living room. You can use various hues of white, from cool to warm. That's a great way to create a "WOW" effect for your guests and to emphasize the pure simplicity of your elegant Nordic interiors.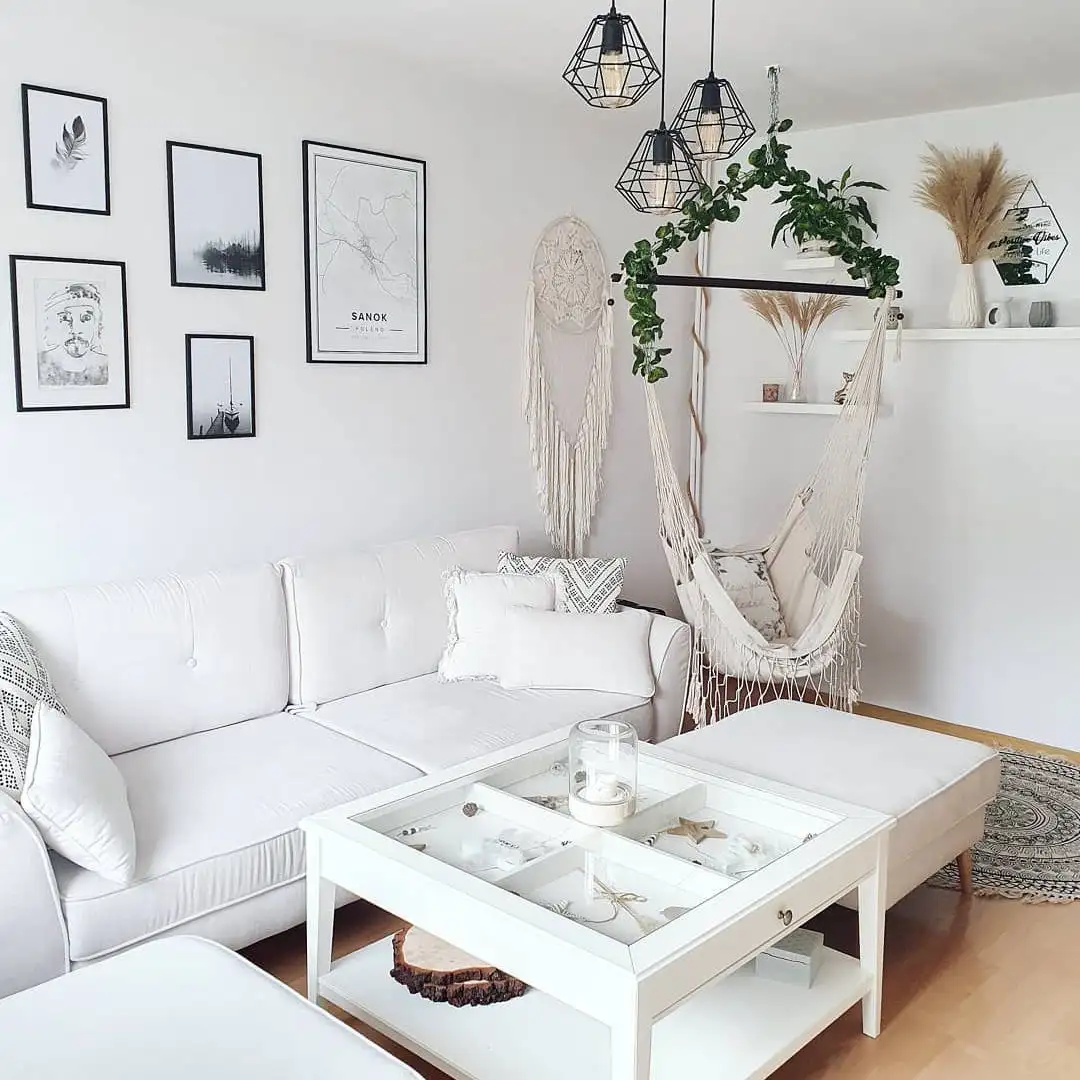 The Details Are Important
A big glass vase on the one of your coffee tables can create a serene ambience inside your living room. With nature-themed details, you'll illustrate the essence of the Scandinavian lifestyle.
You don't need a lot of accessories. The Swedish lagom principle "Lagom är bäst" ("Just the right amount") shows that just one glass vase can be the main focal point of the entire space, the inspirational element which makes you feel cozy inside your home.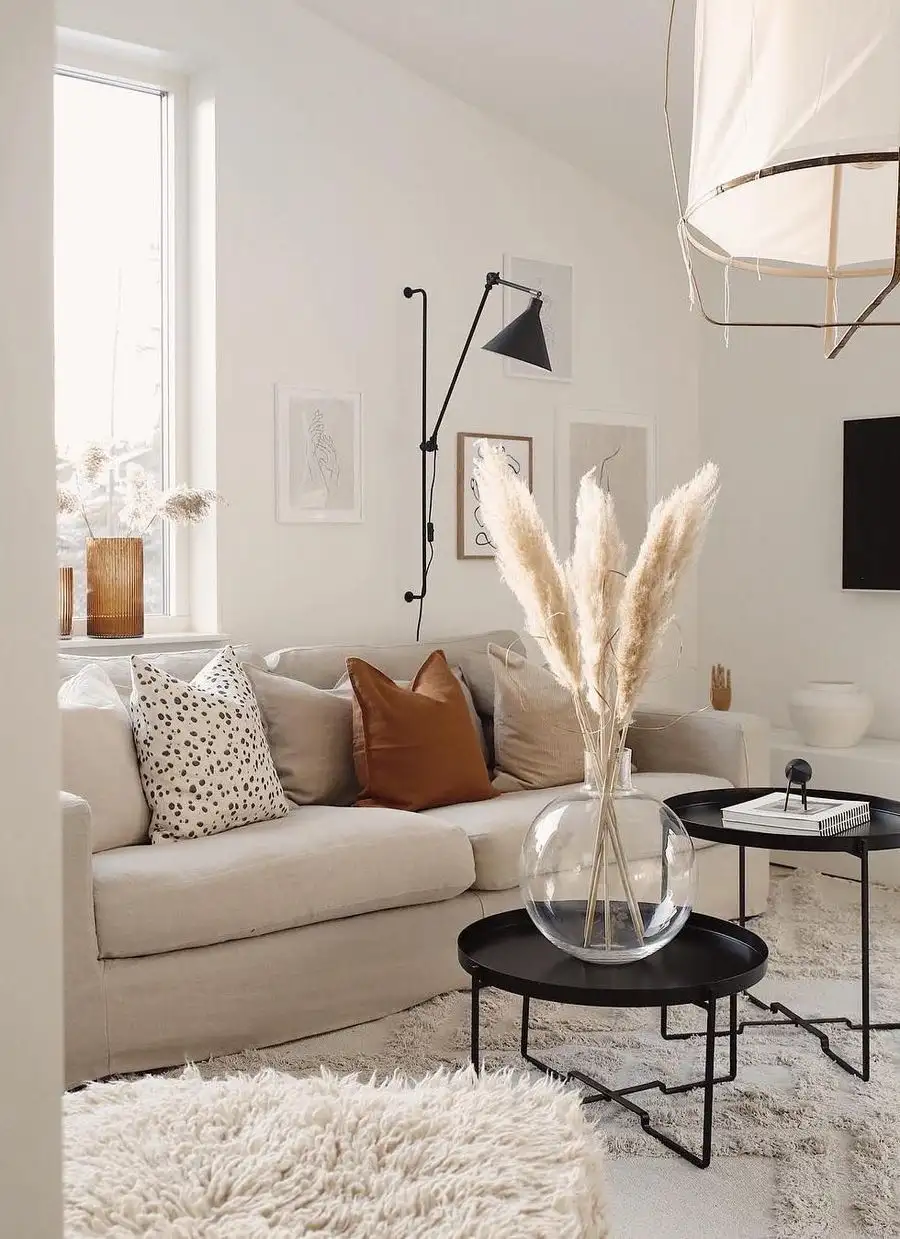 Edison Light Bulbs
When you select light fixtures for your living room, opt for pendant lights. Edison light bulbs are a great choice which can emphasize the robust character of your Nordic living space.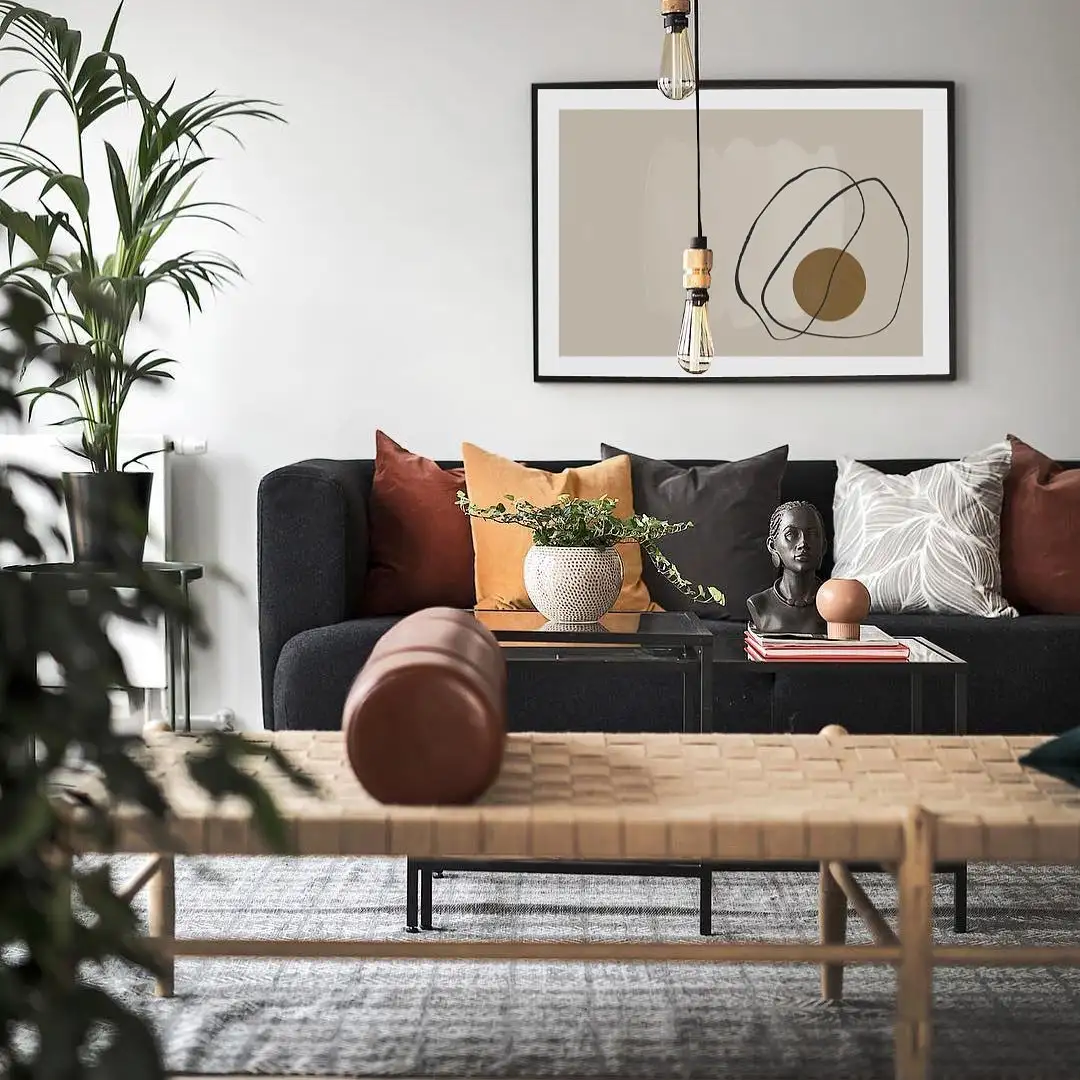 A Minimalist Approach
When it comes to decorating your Scandi living room, opt for a minimalist concept for a tidy and clutter-free home. You need only functional and comfortable items. Of course, they should be attractive. But the main idea is to enjoy the pure simplicity of line and shape without functionless pieces.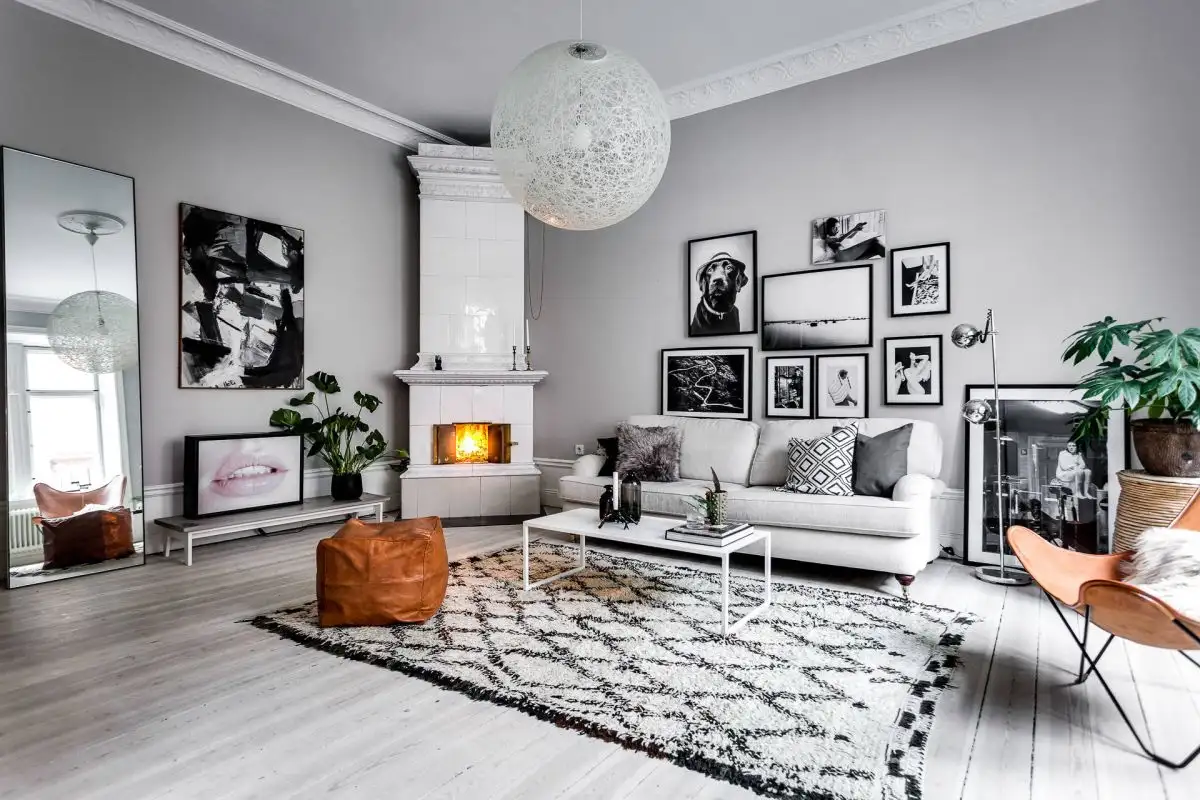 Throw Pillows
To brighten up your monochromatic sofa in your living room, think about using various accent pillows. Play with colors and textures, ornaments and patterns. Using a lot of unique throw pillows is a great way to create a cozy ambience.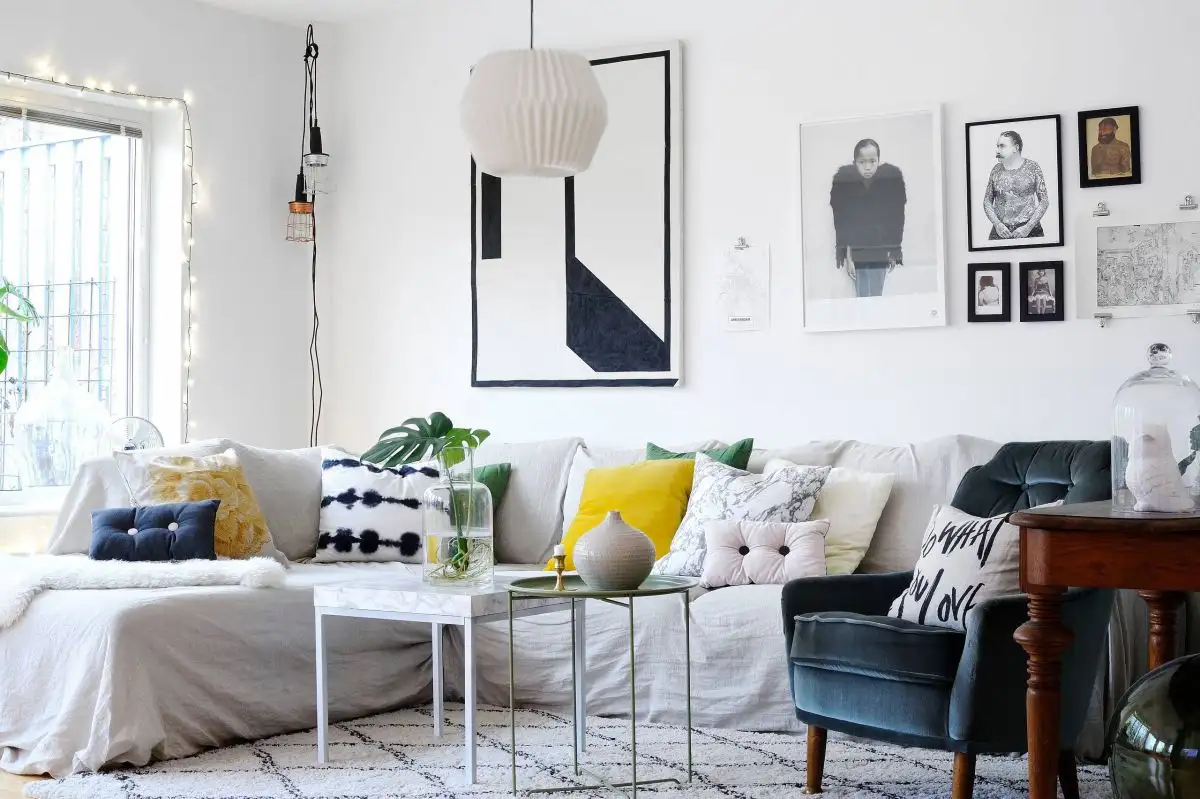 Urban Tiles
To add an industrial flair to your Scandinavian living room, think about utilization of urban tiles. It can complete the unique appearance of your walls and bring robust vibes to your living space.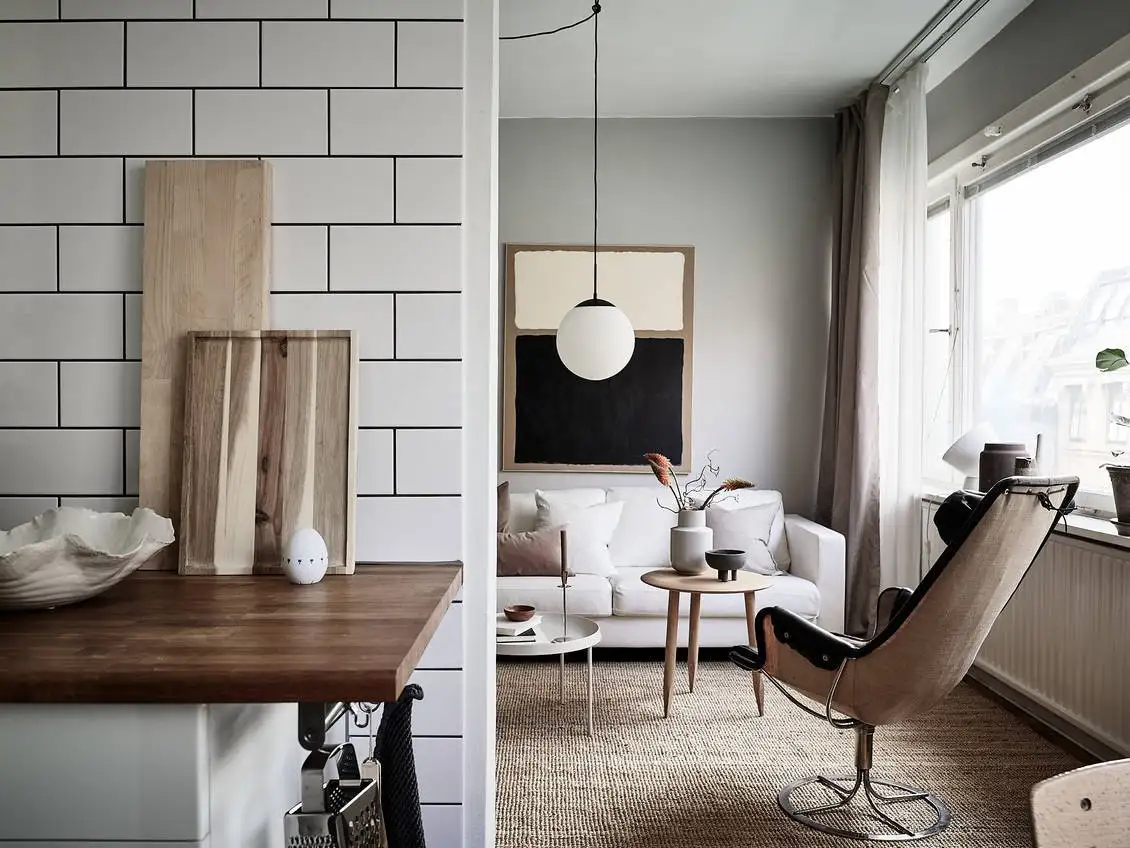 Green Plants
To spruce up your living room with a sustainable approach in mind, use plenty of greenery! That's a great way to bring a fresh breath to your home. It's ideal to select easy-care plants to enjoy your green interiors without extra effort.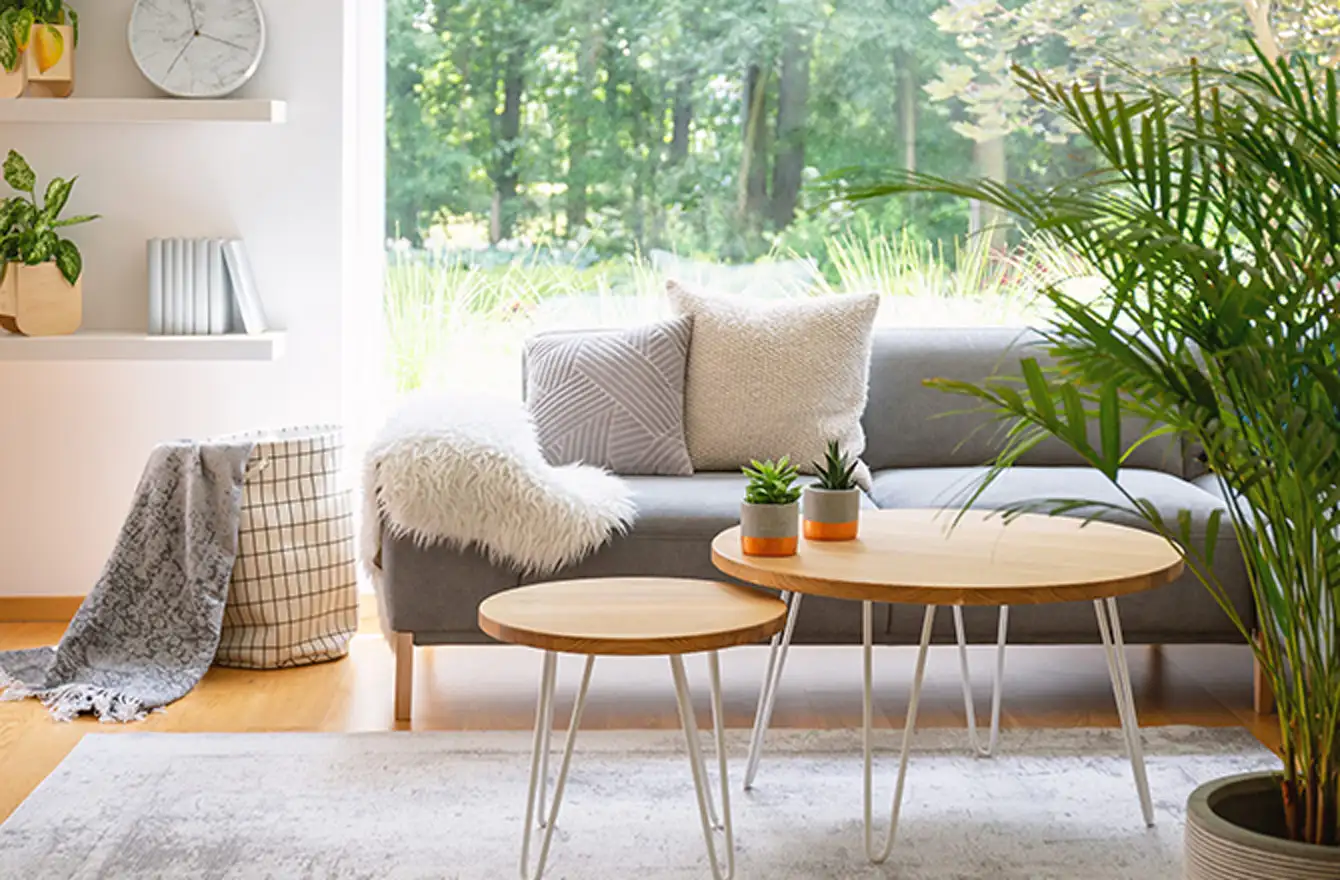 Go Big!
A large house will cost you a pretty penny, but don't be shy about decorating your spacious living room with luxurious details if you have the means. From elegant pendant lighting to a cozy fireplace, purchase chic and functional pieces to emphasize the Nordic beauty and aesthetic pleasure inside your Scandinavian living room.
It's Time To Get Hygge!
Hygge (a Danish lifestyle concept) is all about coziness, serenity, and calm feelings inside your living room. Choose plenty of comfortable pieces to have a defined space to relax for all your family and guests. With a fireplace, it's easy to create the right ambience. It's heart-warming to look at roaring fire and talk about life with good friends!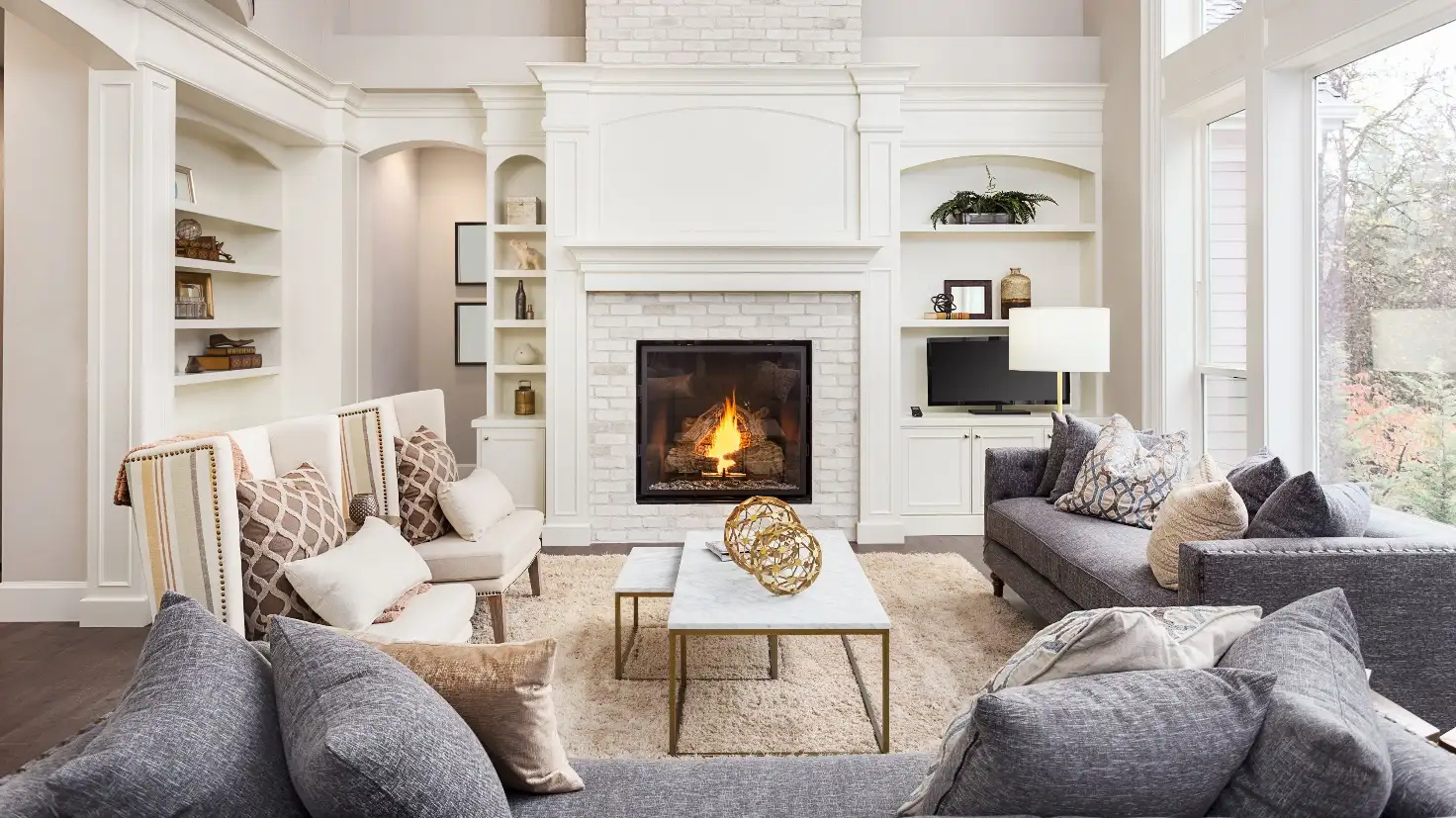 Add A Ladder
To show Scandinavian functionality even in attractive pieces, place a ladder in your living room and use its bars for your things. Along with a throw ladder, add a drum coffee table to create a wooden accent. Mix textures, such as rope, wicker, and rattan. To embrace a Nordic-inspired look, use throw pillows, chunky throws, and area rugs.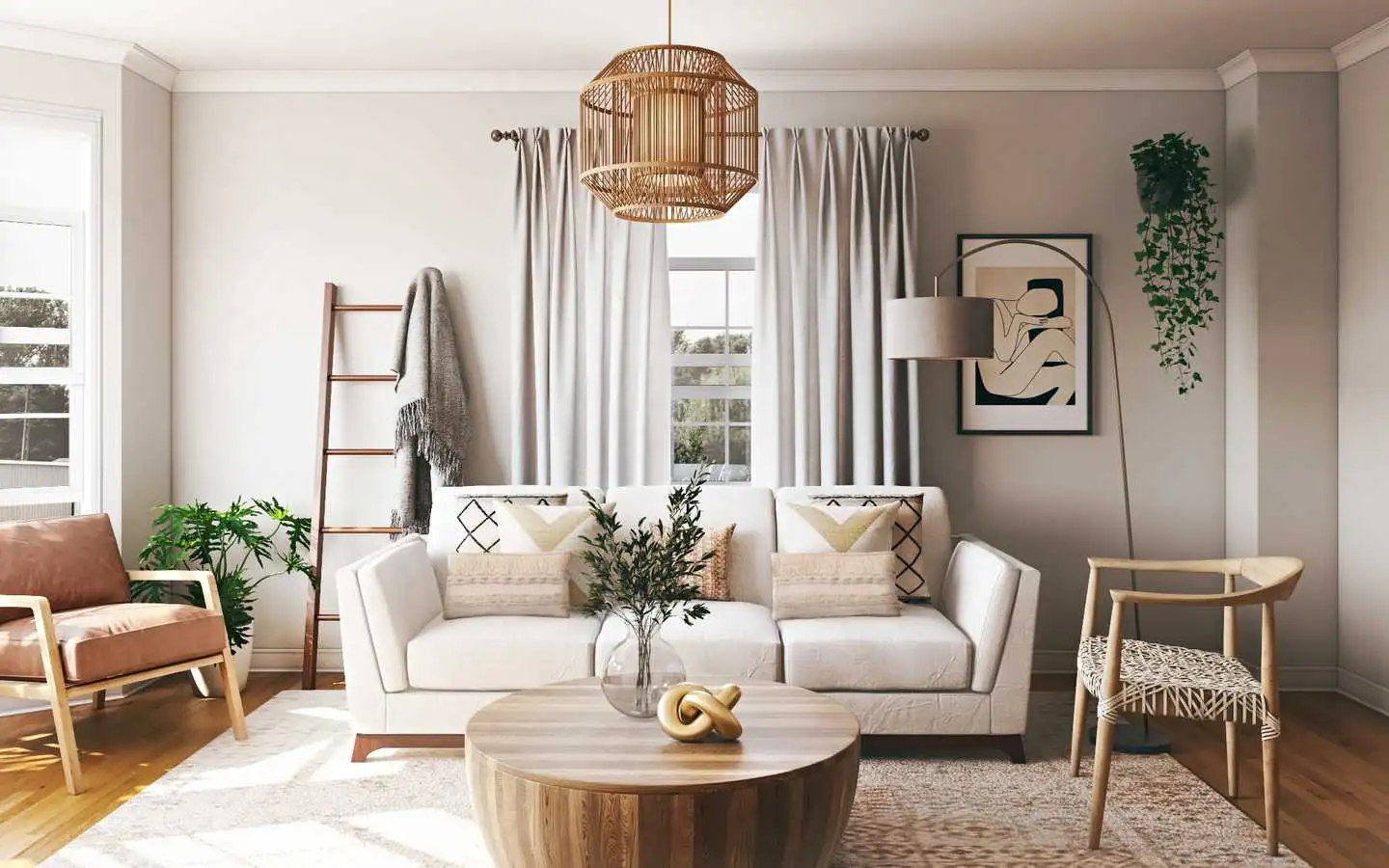 Monochromatic Colors
Neutral colors, such as white, black, and gray, work perfectly in a Scandinavian living room. Use various gray shades to emphasize the beauty of Nordic interiors.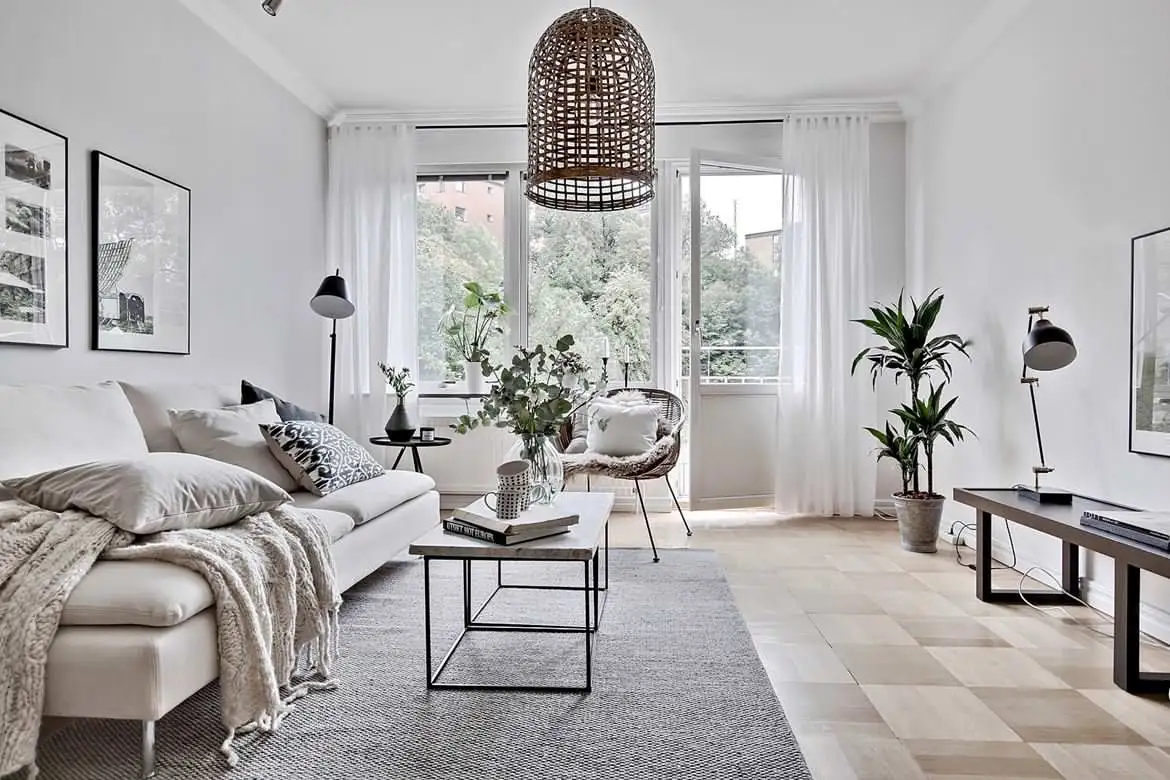 Celebrate Natural Light
Scandinavian living rooms feature lots of bright, natural light. Use your advantages and plan your living space around the windows. For window coverings, think about bare windows or gauzy curtains to let more light in.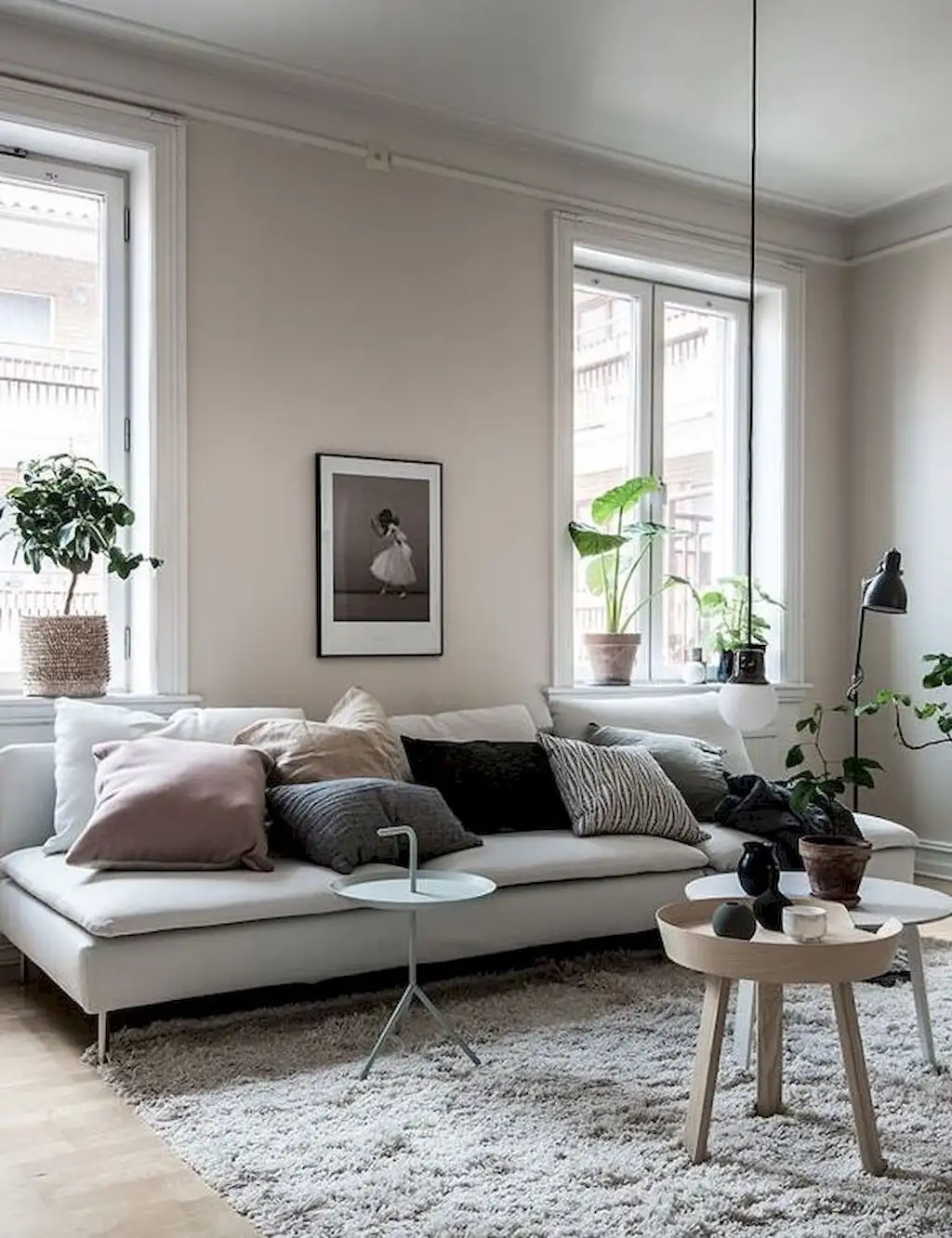 Think About Ottomans
To maximize comfort, opt for ottomans, or poofs, made of the same material and in the same colors as your sofa. This creates a cohesive look for your seating area.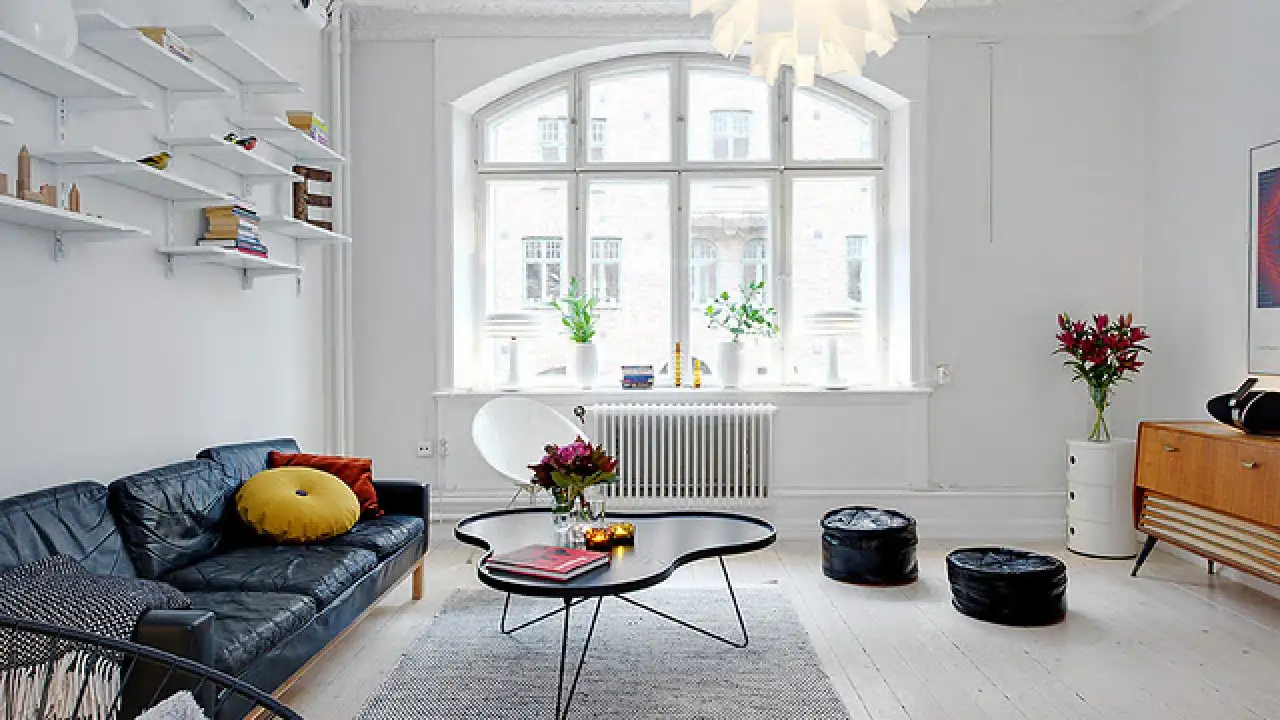 Think About A Spacious Wardrobe
When it comes to closet organization solutions, a big wardrobe is always a great idea! To store all your items and accessories, select an option made of wood or other natural materials to emphasize the nature-inspired character of your Nordic living room.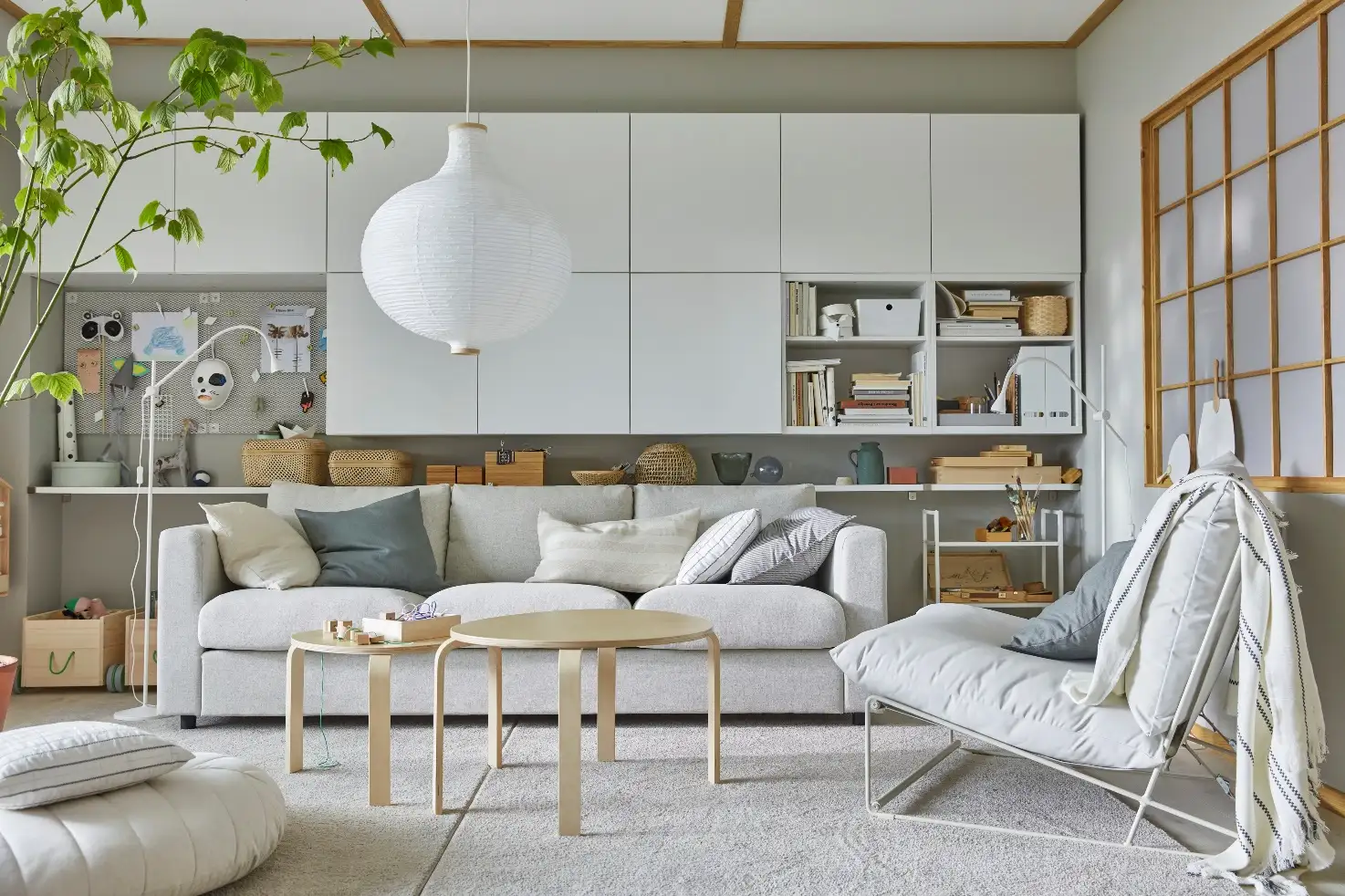 Simplify, Simplify, Simplify
Scandinavian living rooms feature simplicity in every detail. They are all about abstract art, geometric-printed rugs, and natural materials. Avoid unusual colors and material combinations. Everything is simple. Everything is understandable.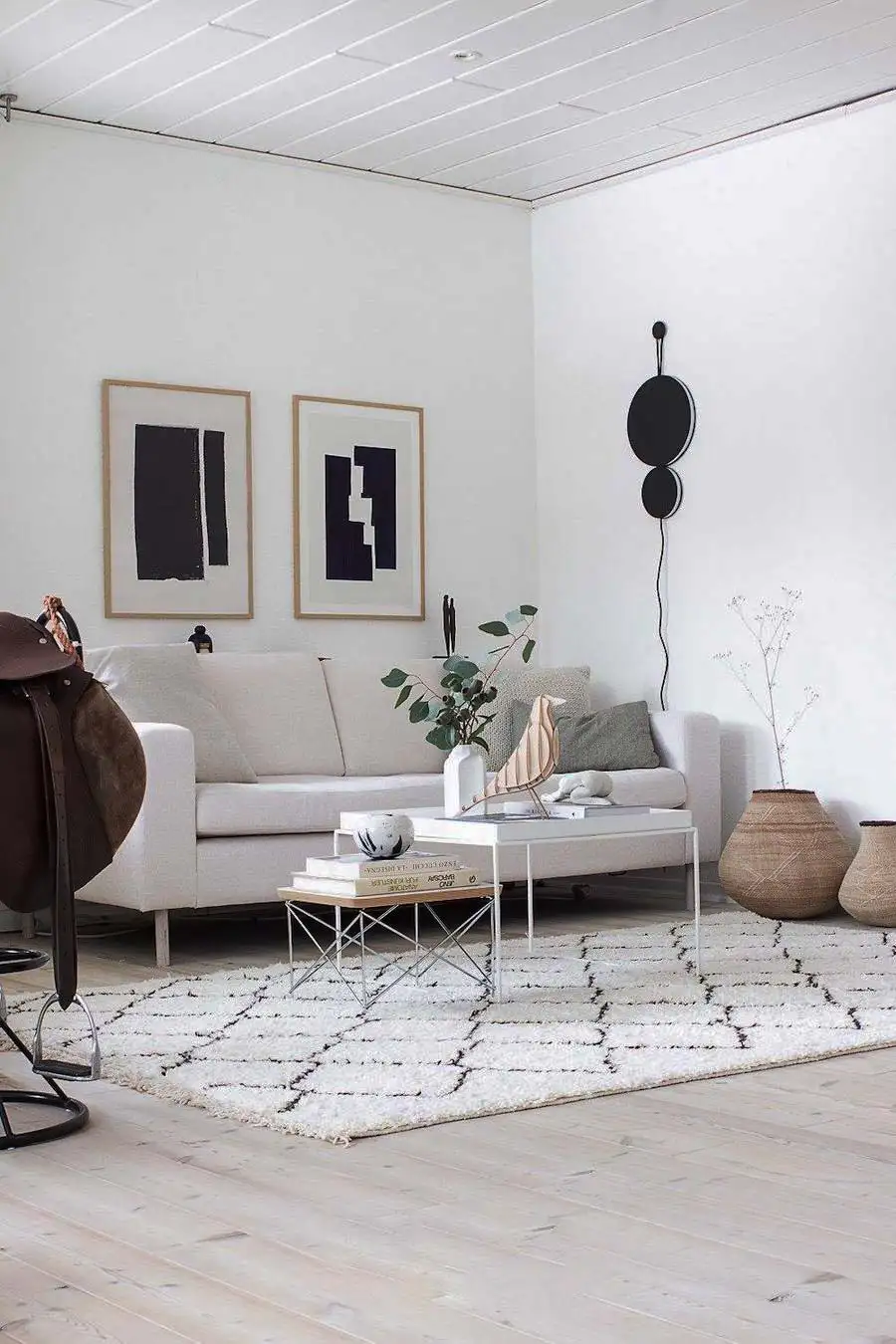 Add A Pop-Of-Color Sofa
To keep a good mood even during rainy days, purchase a bold-colored sofa! For instance, you can opt for bright yellow or dusty pink. Add geometric- or floral-patterned accent pillows to complete the appearance of your seating area.
Also, that's a great idea for the main focal point of the entire living room. What's better than a bright accent?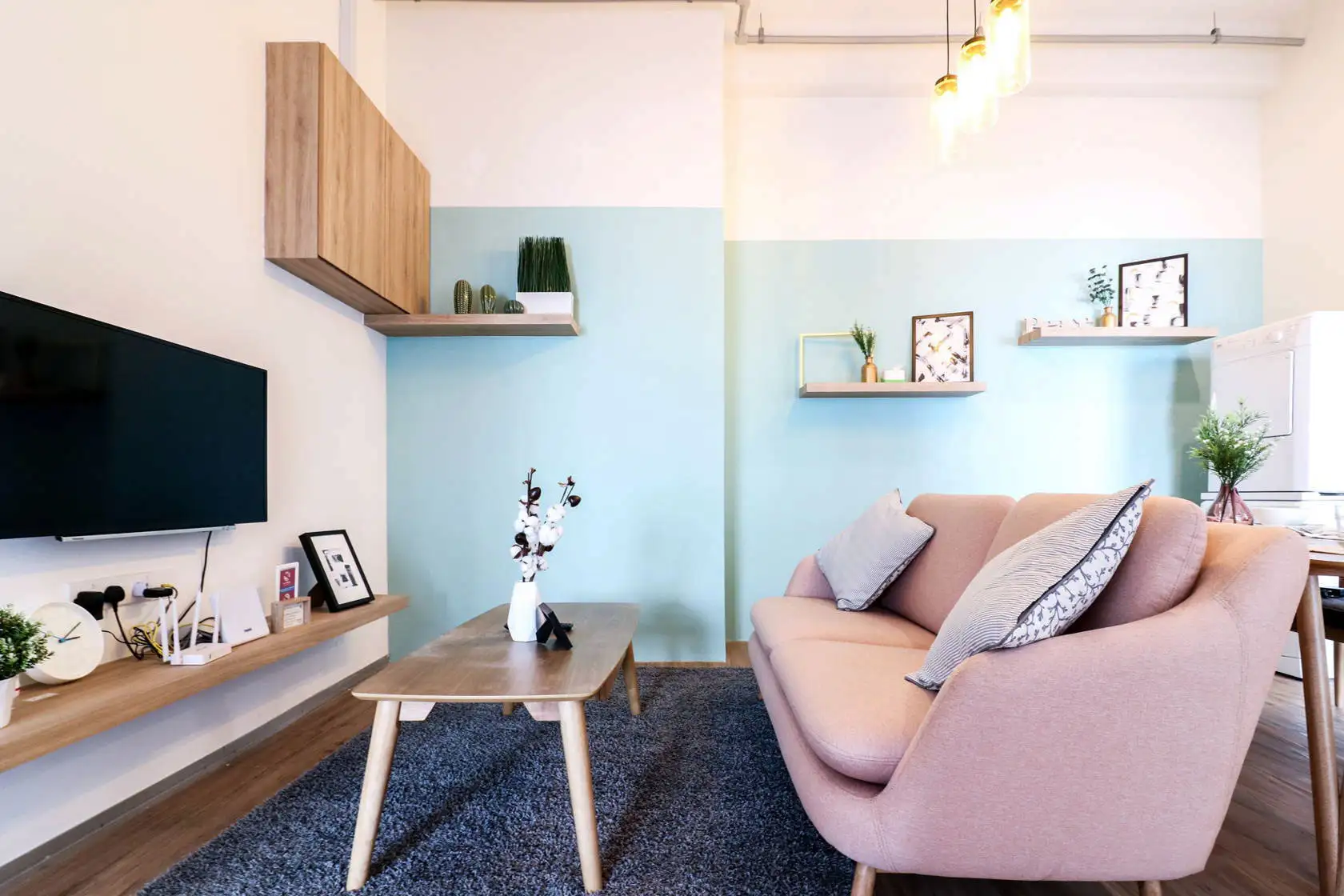 Make Your Scandinavian Home Airy
Find a balance between a monochromatic color scheme and bold accents when you decorate your Nordic living room. For minimalistic colors, opt for taupe, ivory, beige, and other soft colors for a cozy retreat with comfort. Brown hues can be great accents for such a neutral-inspired palette.