Display your passion for music inside your home
Music lovers often find themselves collecting lots of memorabilia pieces, CDs or vinyl disks; if playing instruments is also part of the picture, chances are their home already shelters a few musical instruments as well. However, one's passion for music should not lead to hidden storage, but to visually appealing displays that blend in with the home décor and tell a story. A story about that very person.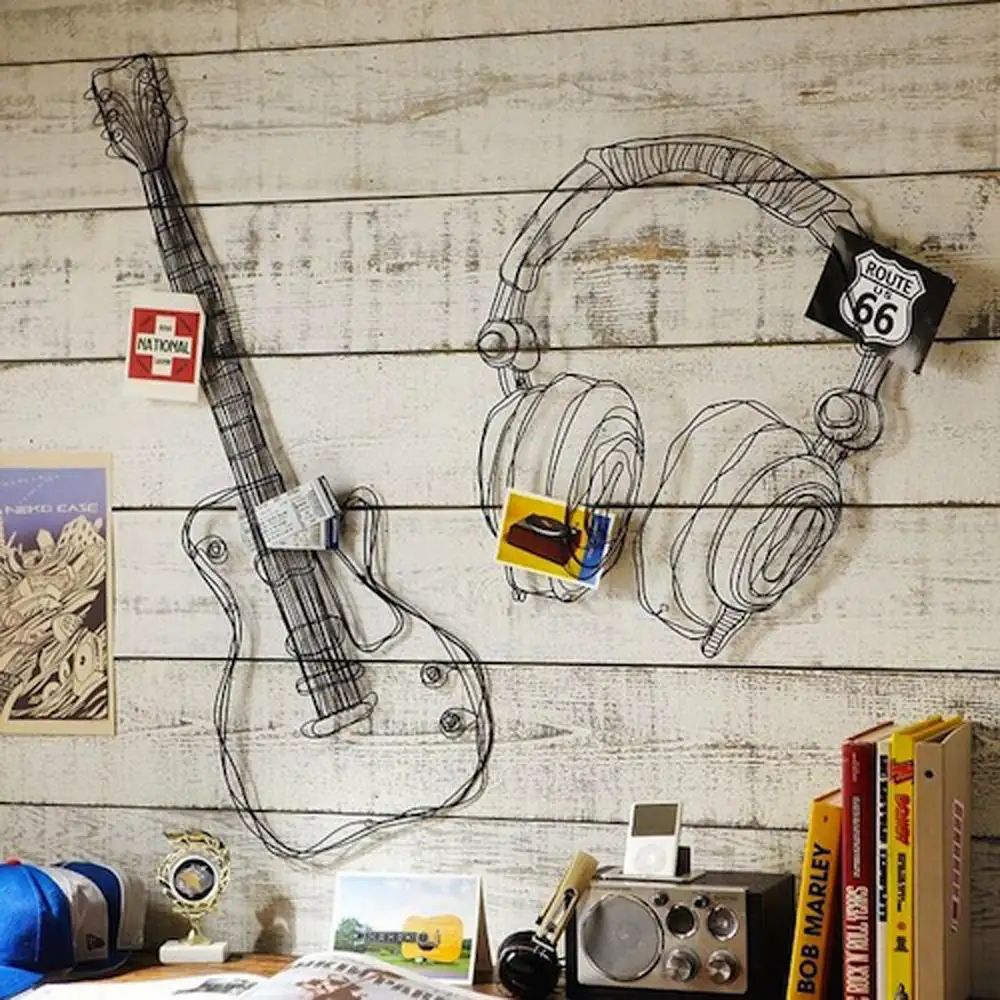 Record collections made chic
For any music fan that is also fond of collecting records, displaying their prized possessions is not only an organizational necessity but also a design challenge, as no one wants to end up with a huge clutter or eyesore in their dwelling. So when it comes to creating a music-themed décor that can also incorporate lots of record cases, there are a couple of fool-proof guidelines to follow for a savvy interior design.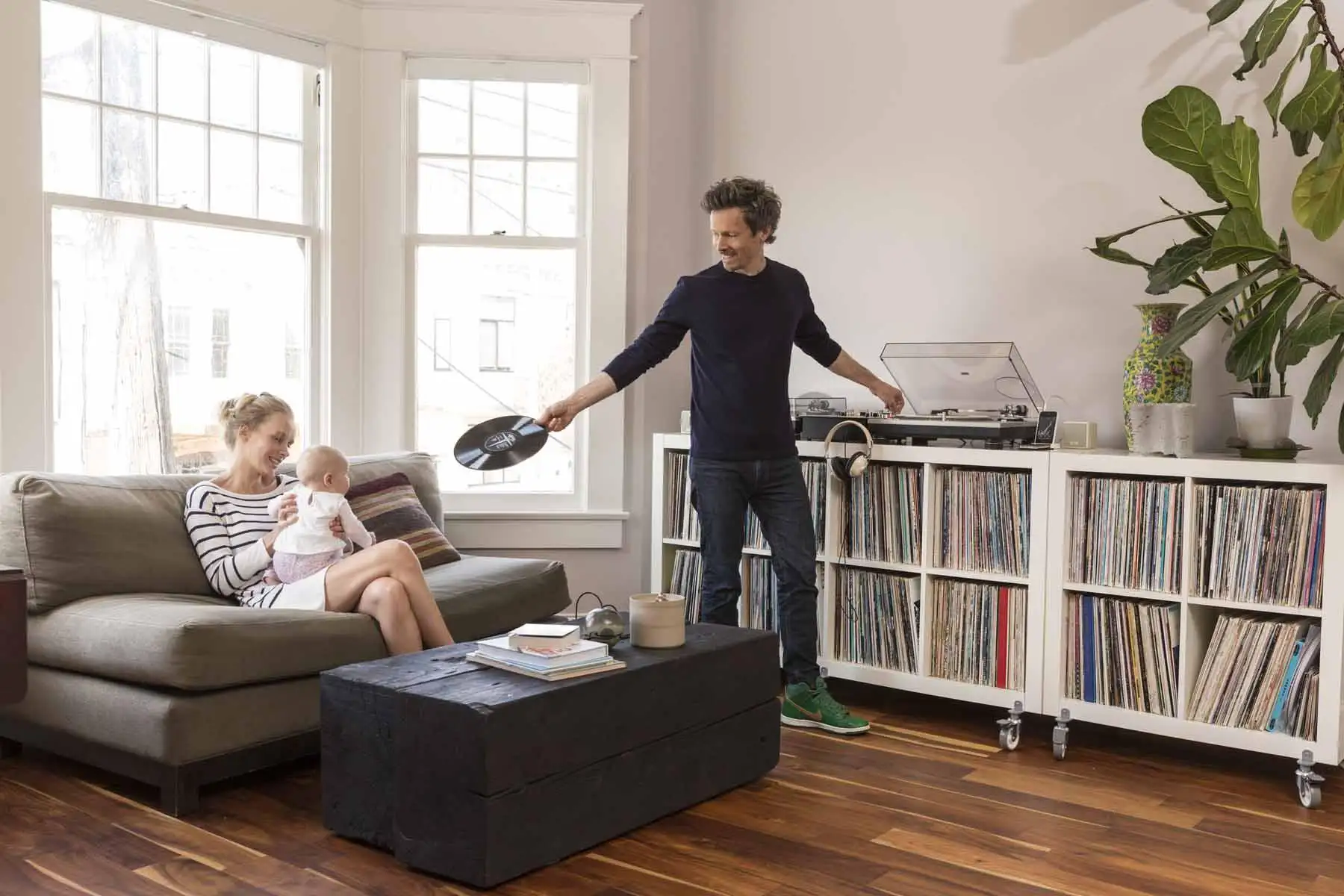 First, simple shelves with minimalist lines and glossy finishes bring a graphic note and will make your vinyl collection become chic-looking; a low console will also do the trick, as long as the stacking space fits the size of the records nicely. If the vinyls are displayed on several rows, then a fun way to add unexpected Scandinavian pizzazz is to lean them in opposite directions, to give the impression of a herringbone pattern. A specialized credenza can also be purchased to host your audio gear and collectibles, especially if it comes in a stylish wooden treatment.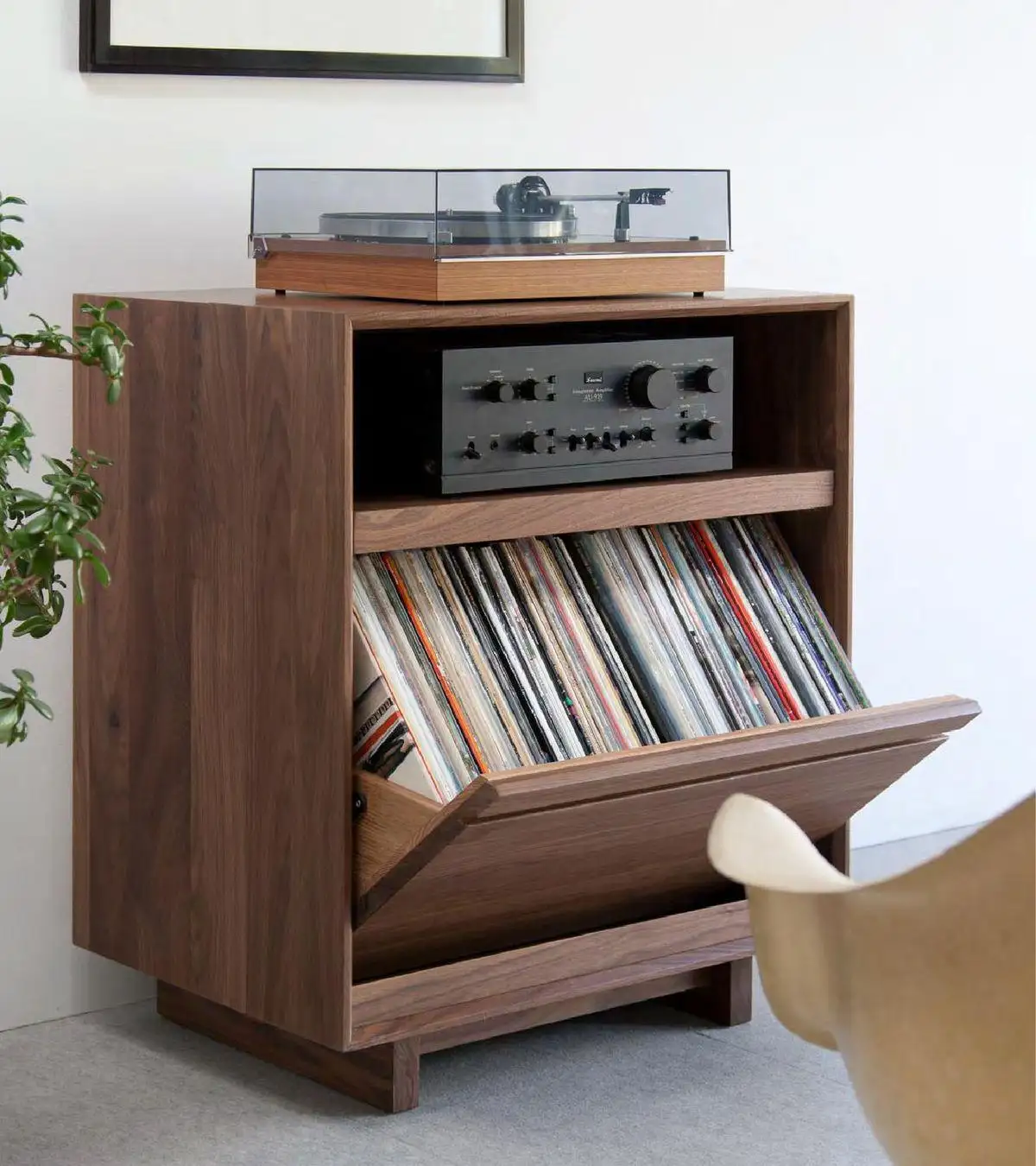 Second, top the display furniture with a textured lamp, some artwork, books and a few decorative trinkets with sentimental value, for an end result that will truly speak about your personality and passion for music, while blending seamlessly with the rest of the room.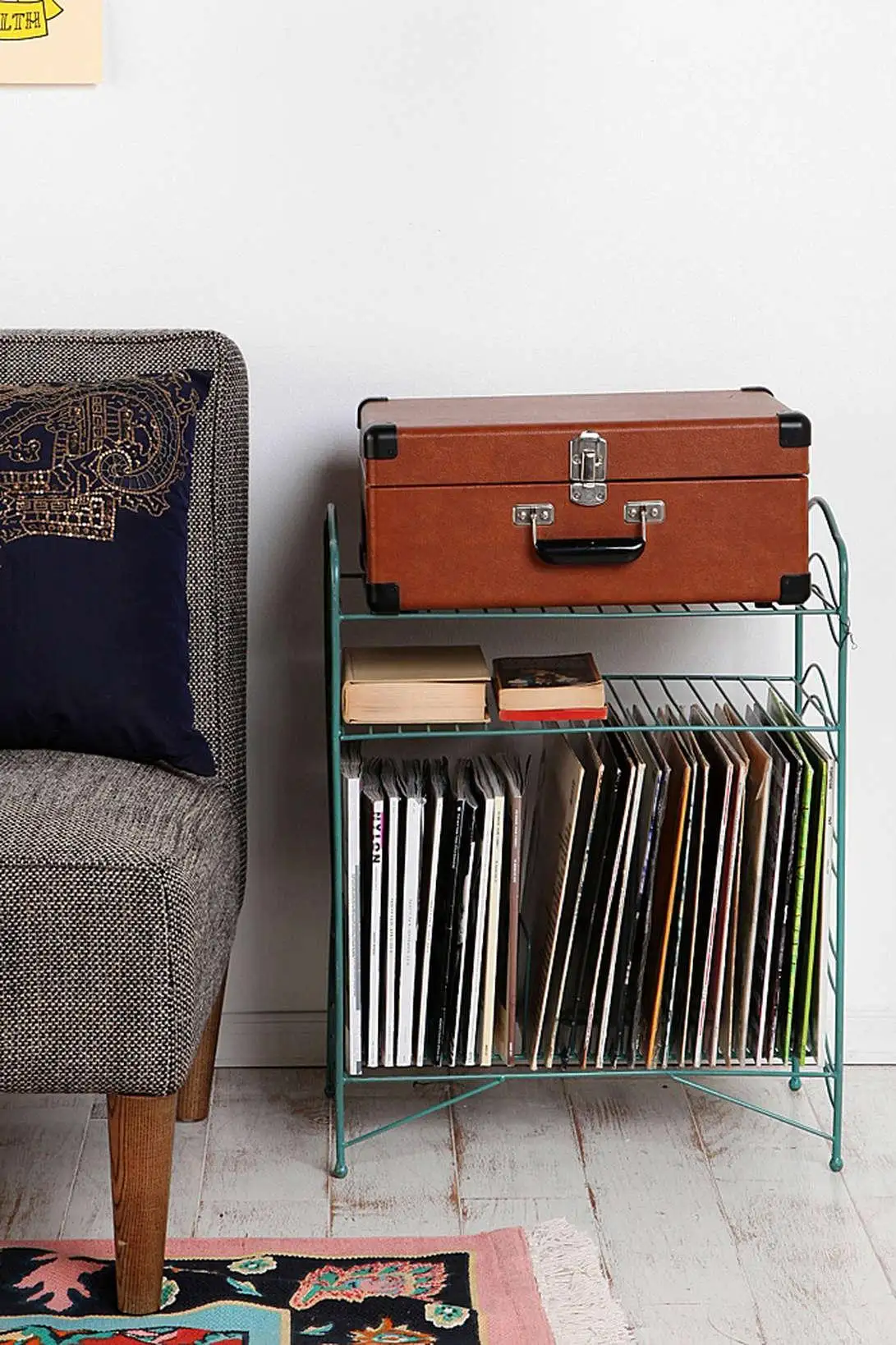 Display your posters for a customized music décor
Displaying your favorite music-themed posters in a decorative manner will lead to a wonderful wall décor ensemble. So grab your preferred items, put them in similar individual frames, for a cohesive look, and place them in a visible spot, on the wall; having prints of the same size will also help achieve a neat design and avoid an outdated dorm or frat-room look. Before actually hanging them, decide on their order, position and width of the blank space between them, in order to suit your tastes and available display surface, and feel free to choose frames whose tint either contrasts or complements the existing palette.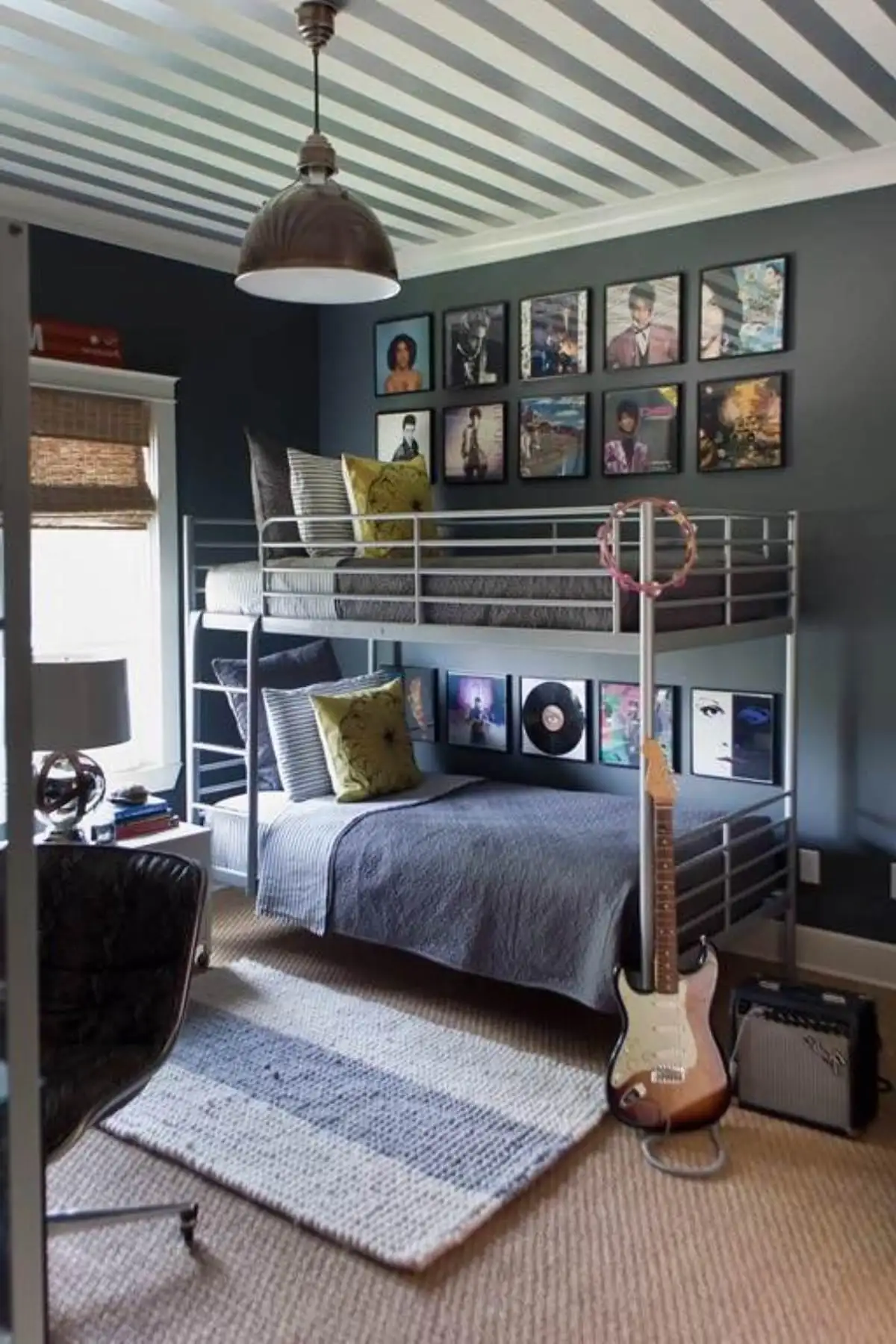 You can combine colorful pieces with others in black and white, portraits with album and music magazine covers, contemporary items with vintage finds. Music will be the unifying idea that will make everything blend.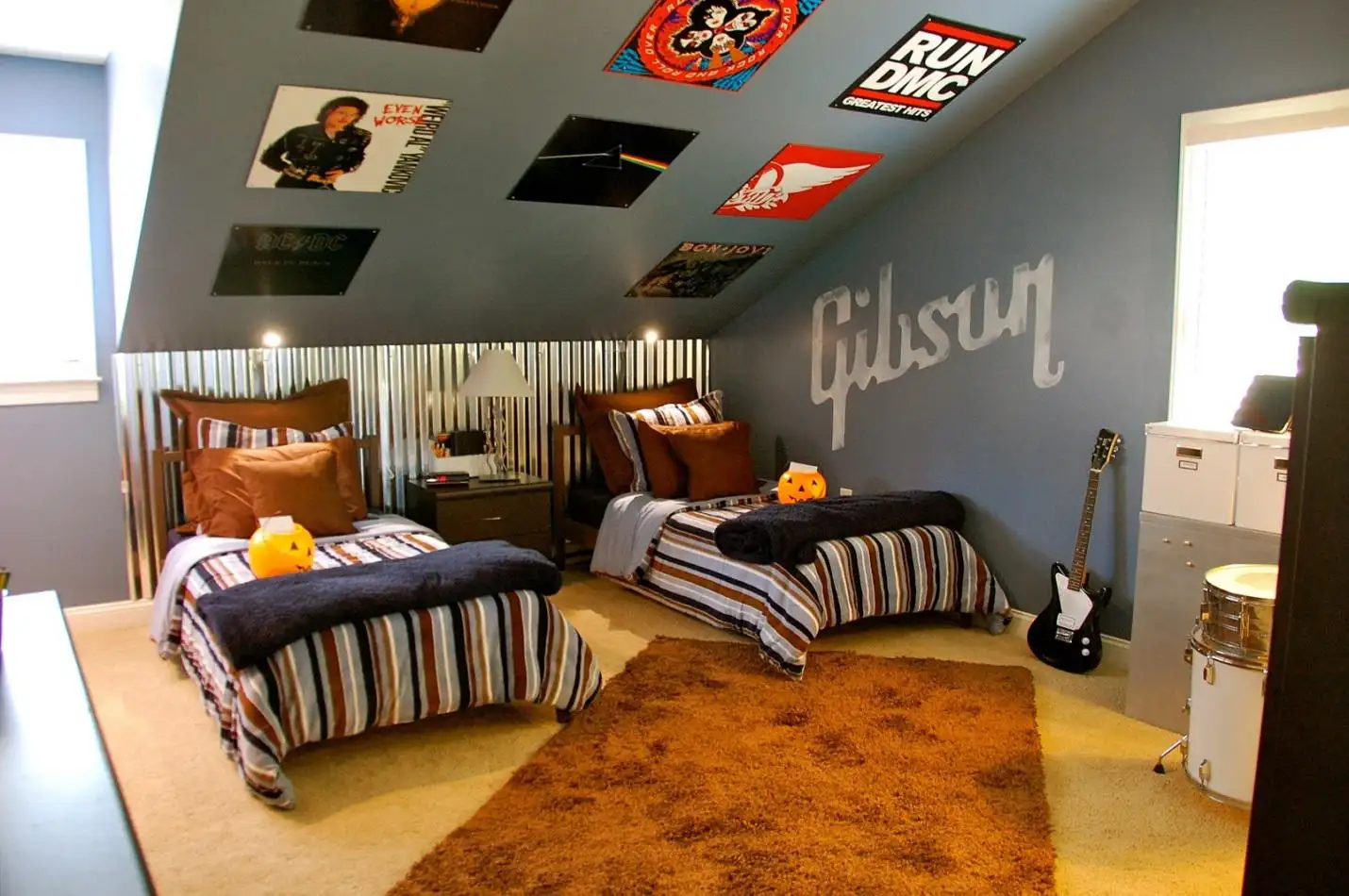 Graphic posters will add an interesting touch when used to ornament drawer fronts, cabinet doors or coffee tables; pick pieces that work together and attentively glue them on the desired surface while pressing to eliminate air bubbles. In this way, you can easily create decorative furniture that speaks all things music.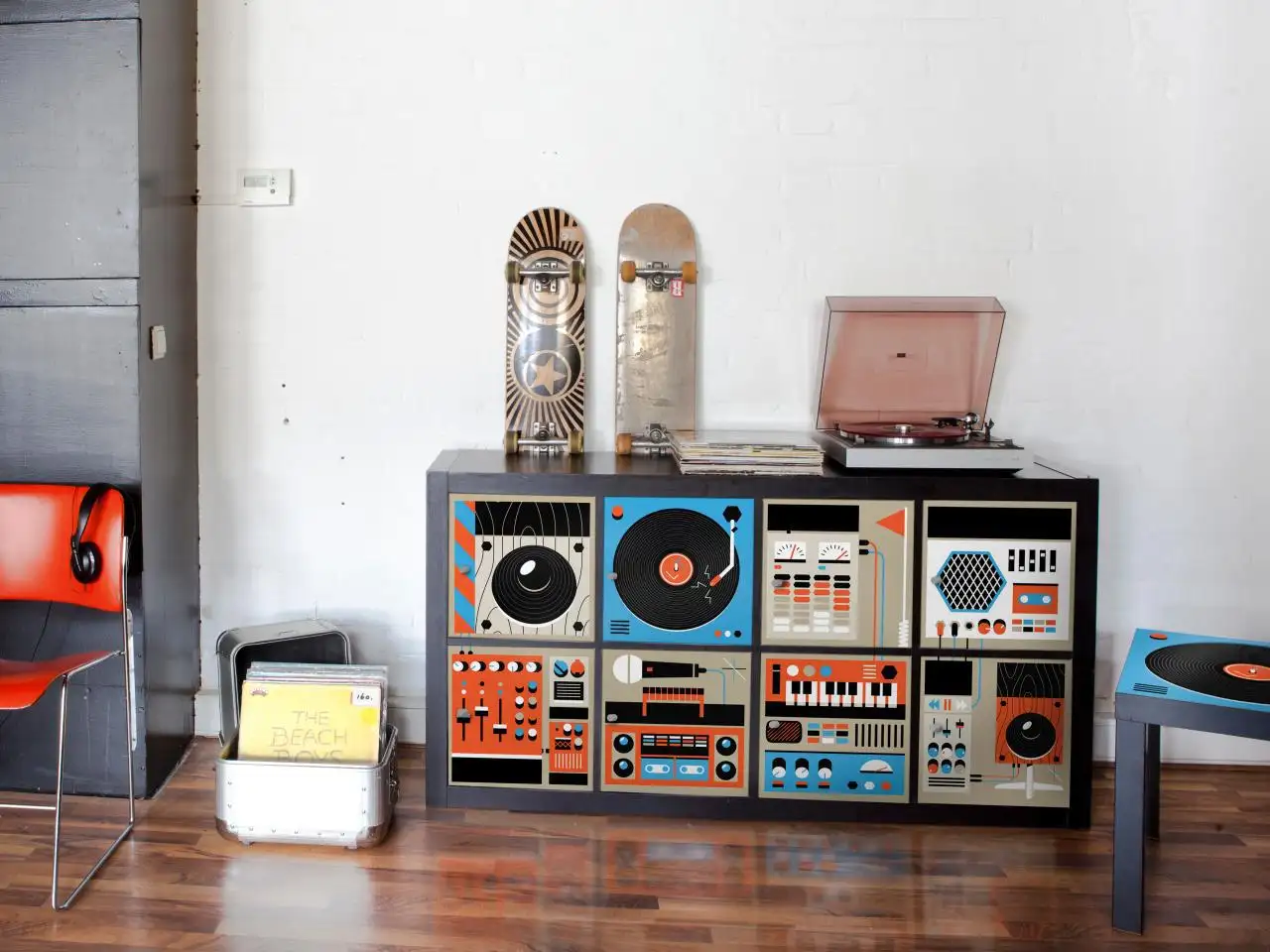 Posters that render instrument patents with sophisticated technical aspects are also very appealing and can become your next music wall art pieces. They are available for purchase in different attractive layouts so you can find one that suits your taste and backdrop.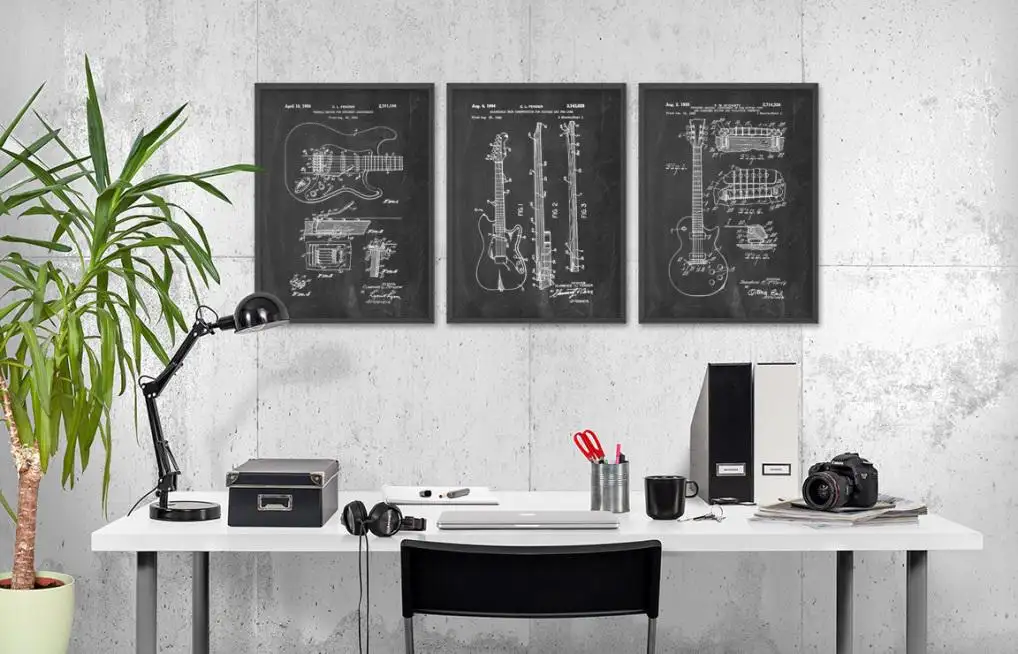 Music wall art should be customized to reflect one's artistic preferences. So let your favorite artist or song lyrics become part of your home design by framing relevant portraits or pieces of text. The poster has to be scaled to fit the desired place and accentuated with an elegant piece of furniture, a decorative plant, or both.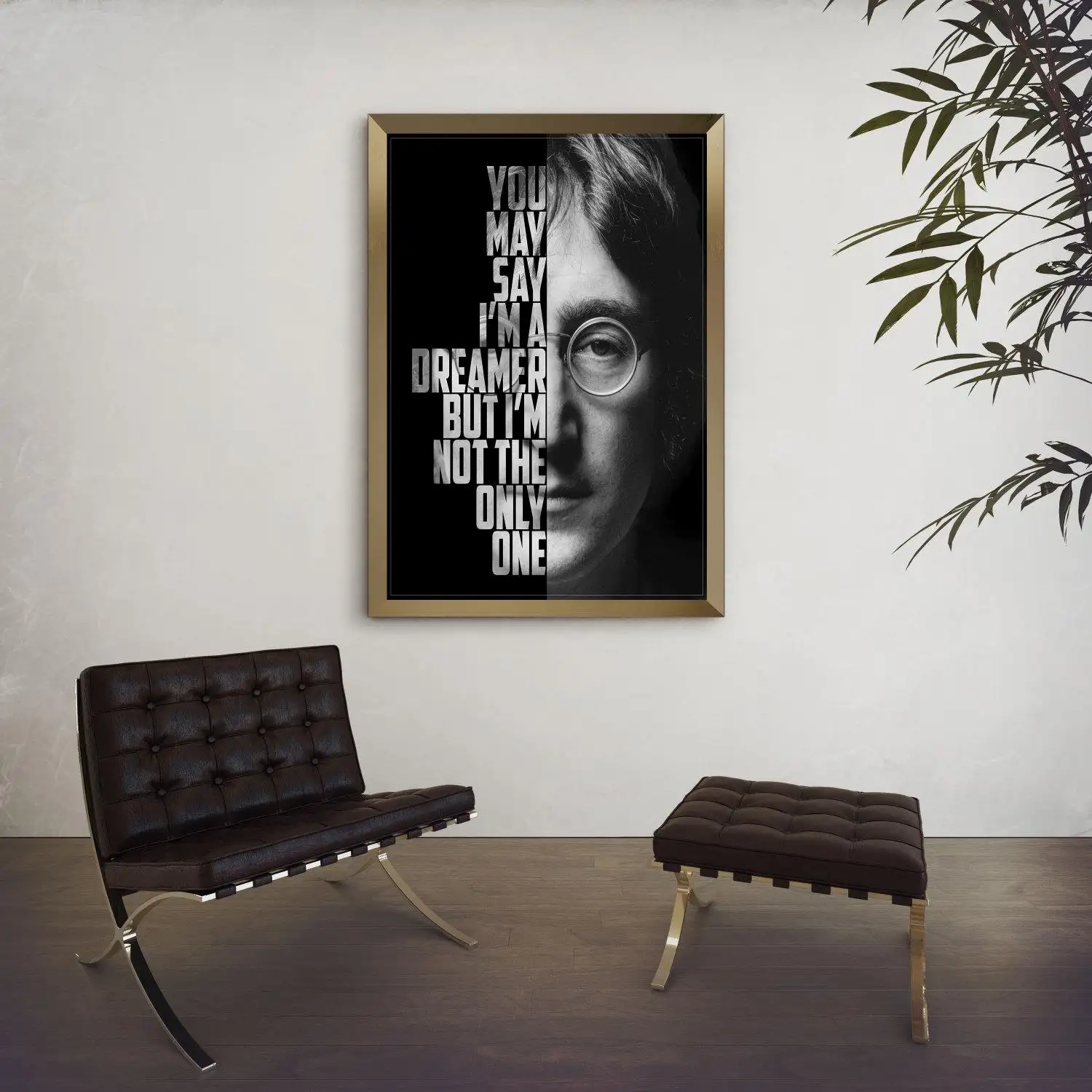 Music note décor
There is definitely something delicate and sophisticated about the way music notes look displayed on a staff. Therefore, their handsome design has been used many times as a decorative element, and there is no reason why you should not create your own music note wall art pieces.
Music note decals are a simple, yet effective way to add style to a blank wall. They can certainly underline one's passion and embed it in the existing décor, regardless if the space is owned or rented; they peel easily and can be removed and changed anytime, without altering the wall paint and put that bank deposit at risk.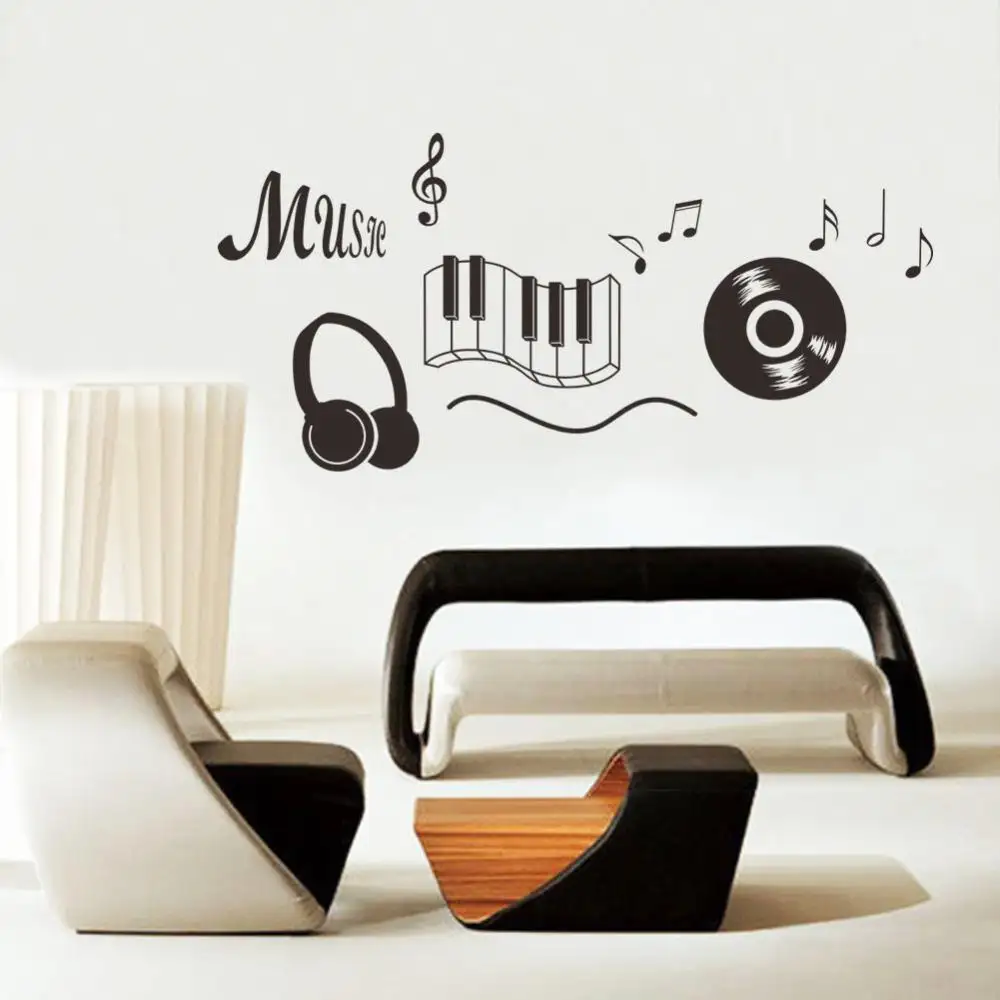 Musical notations featured as stickers over a living room sofa or a bed produce a charming effect, reminding you every moment about the beauty of life.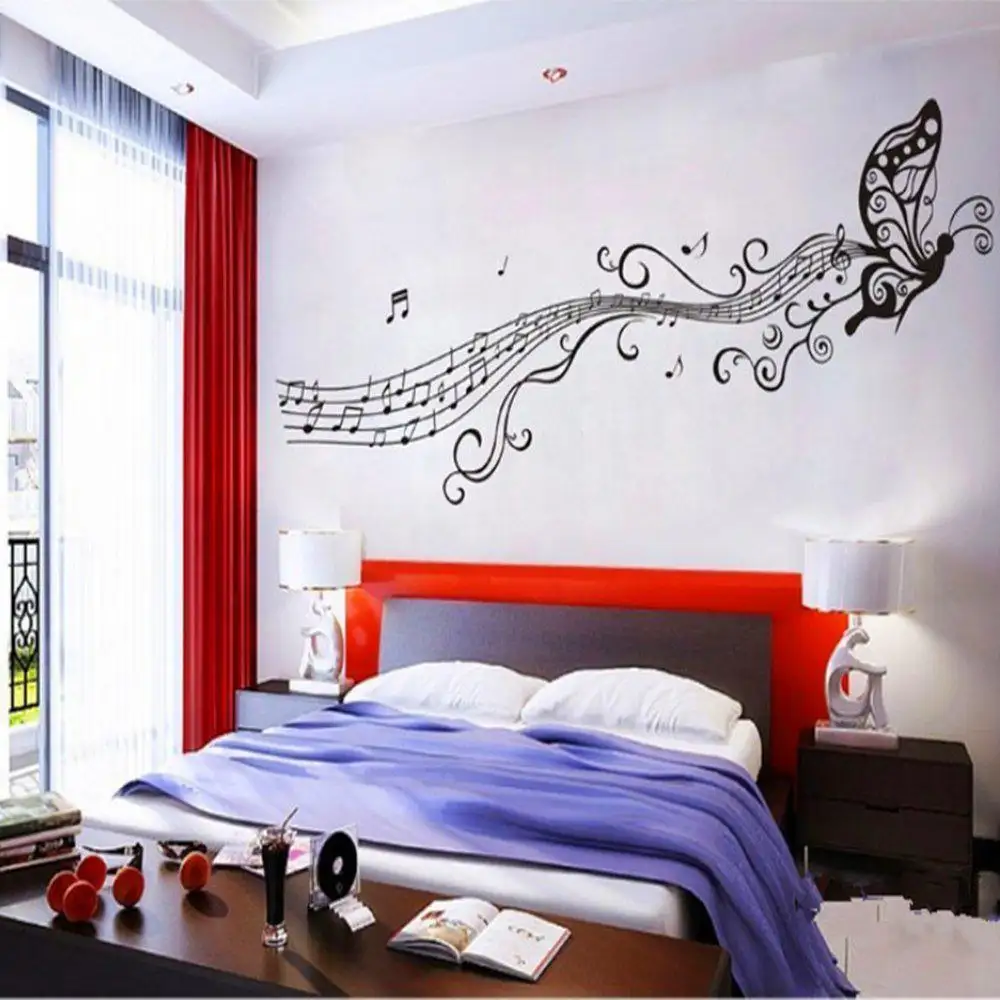 Their curved lines would also be suitable for accentuating a staircase if glued right under or above the staircase banister.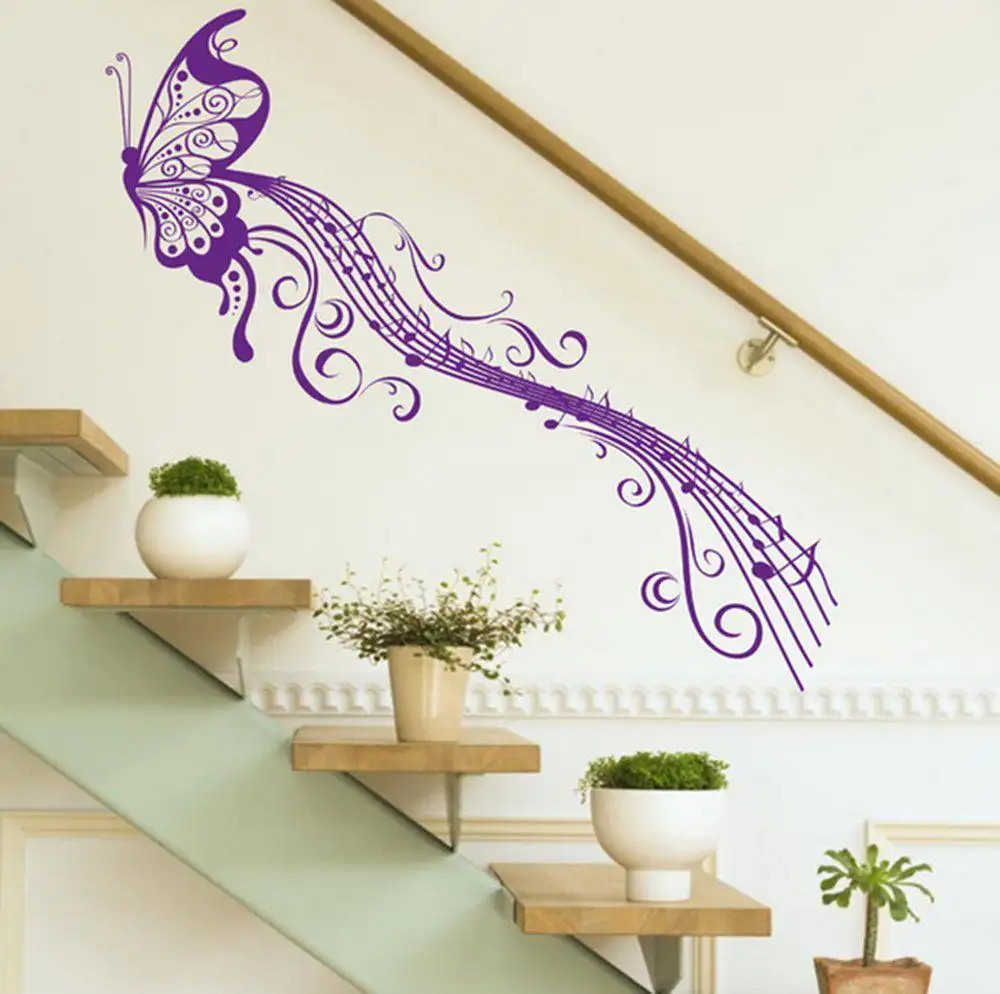 Metal wall art can also take the shape of musical notes, bringing extra panache through the fascinating three-dimensional effect of such a piece. The space will suddenly feel grounded and contoured, and you can challenge your guests to take guesses at recognizing the song fragment – a great entertaining idea for the next dinner with friends.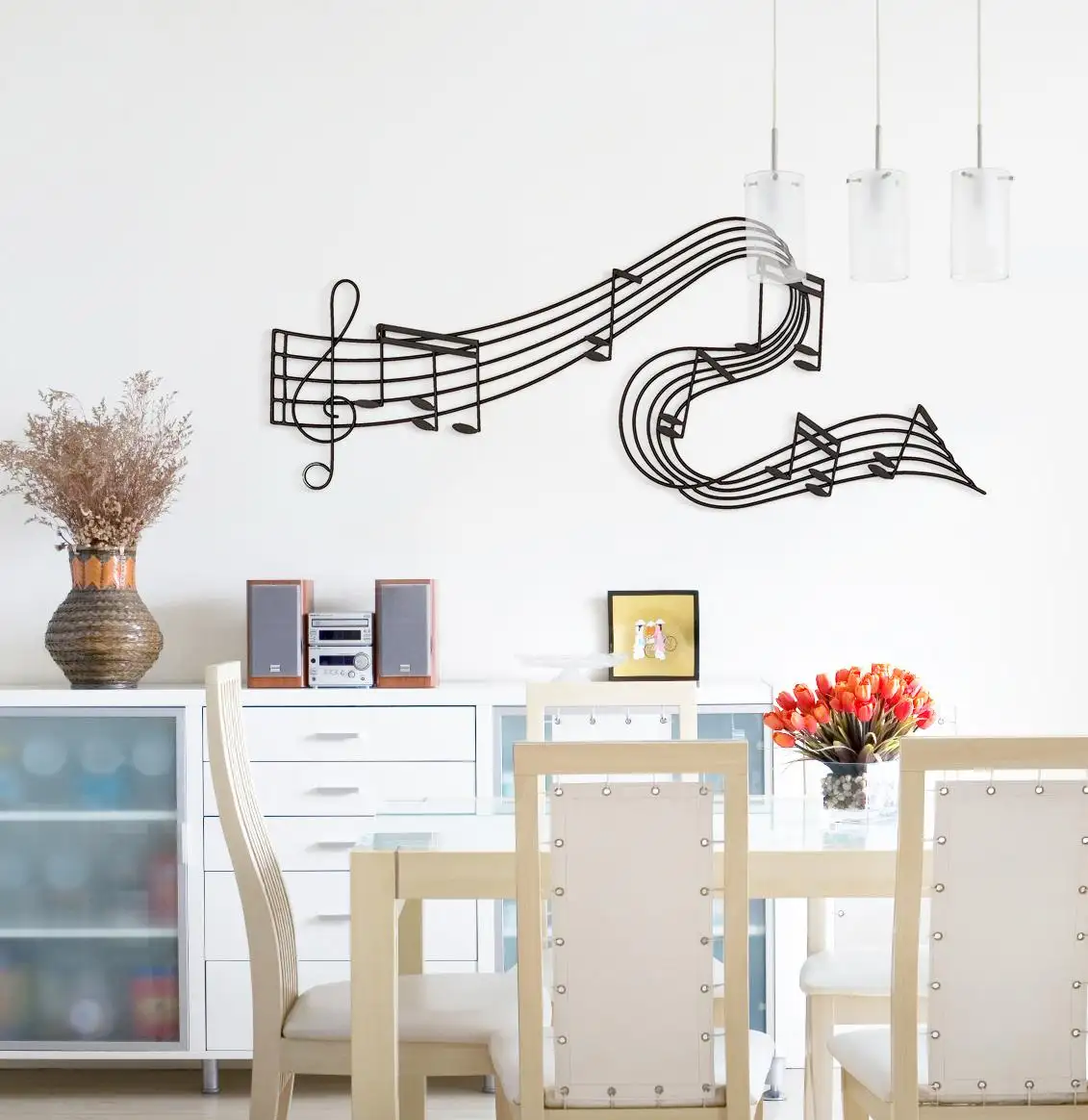 If you feel like celebrating a special moment in your life which happens to be connected to a certain tune (like the first dance with your partner or a favorite childhood lullaby), then framed music sheets that reproduce that very dear melody will look very chic and allow you to honor your memories in an artistic way. Aged-looking music pages surrounded by a generous white mat will certainly stand out and look very elegant. You can impart a vintage effect to the sheet by lightly passing a lit candle or cigarette lighter under it; the paper will gain a retro yellowish color and instant appeal.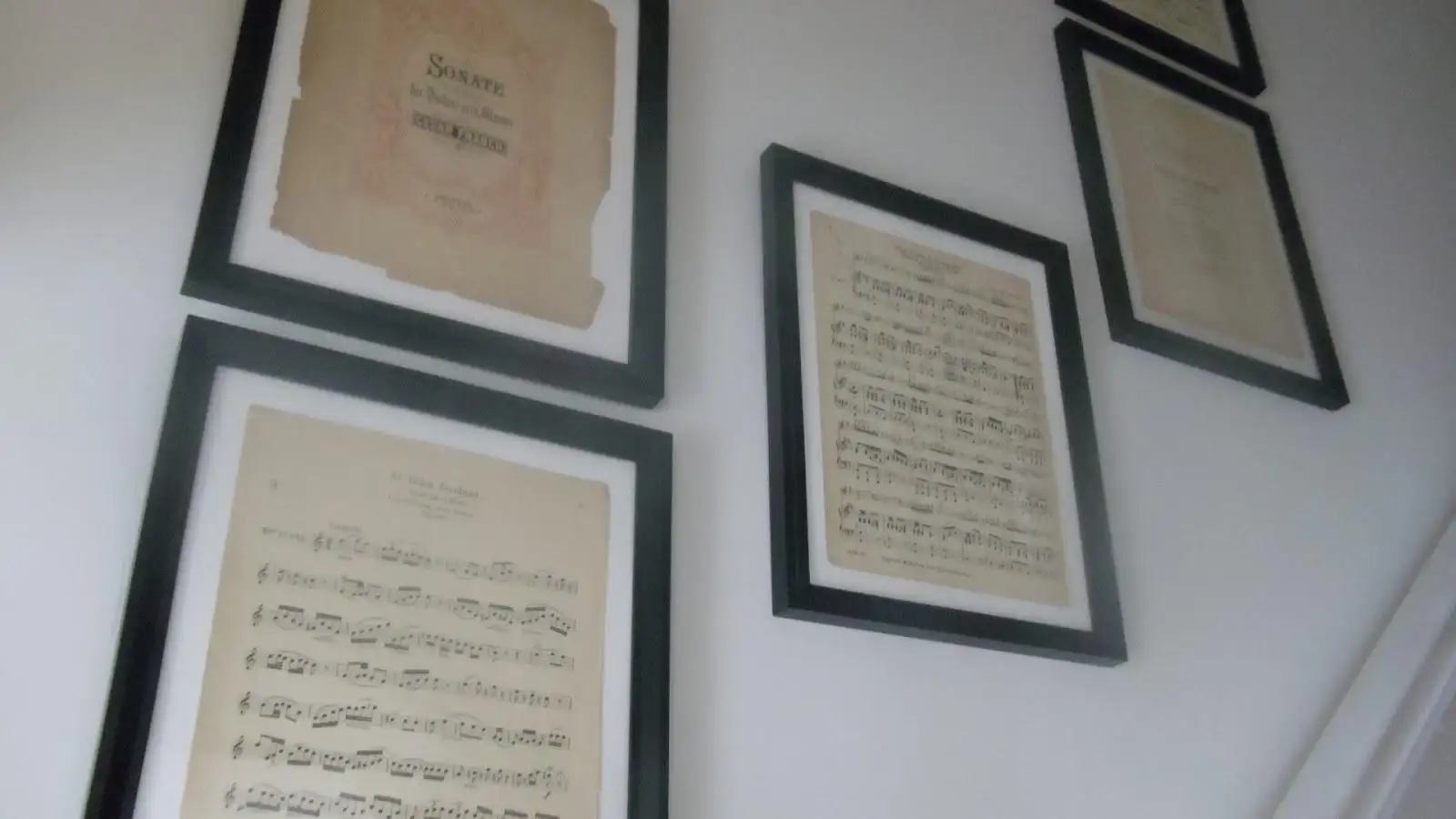 Making musical instruments become part of the interior design
Having musical instruments on display can also add interest to a room's décor. For example, placing a guitar on a stand next to a wooden furniture piece and adding a whimsical-looking lamp will create an interesting little nook. Wall hangers will help you use your vertical space and de-clutter the flooring. To accentuate the stylish lines of the instruments and bring extra panache, led cables can be installed behind them; the colorful light will generate a magical feel at night, allowing the pieces to stand out and be admired in a darkened room as well.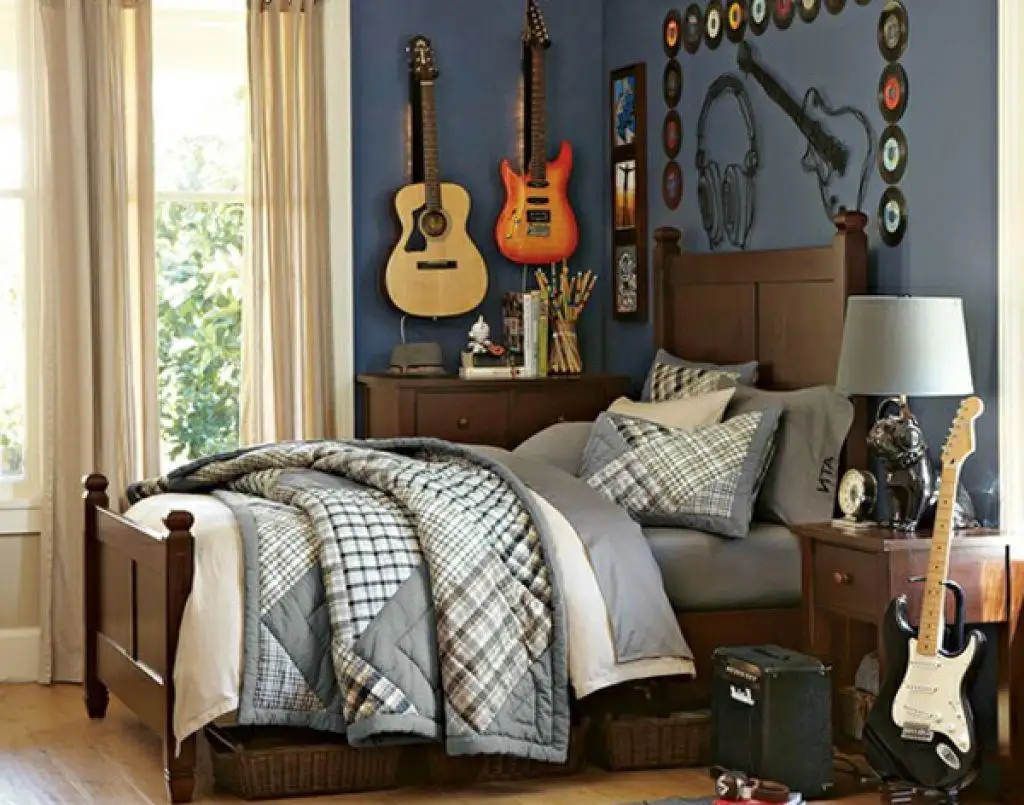 In order to make your collection of instruments more prominent, place it against a wall painted in a truly bold color; not only will the intricate technical parts become more visible, but the room will gain additional depth. Exotic musical items like African or Asian drums will beautifully mix with your furniture and can perfectly serve as coffee tables or chic nightstands. The same applies for amplifiers; their boxy appearance can be counteracted by a retro tray placed on them, or can become decorative pieces in themselves if painted in quirky vintage colors.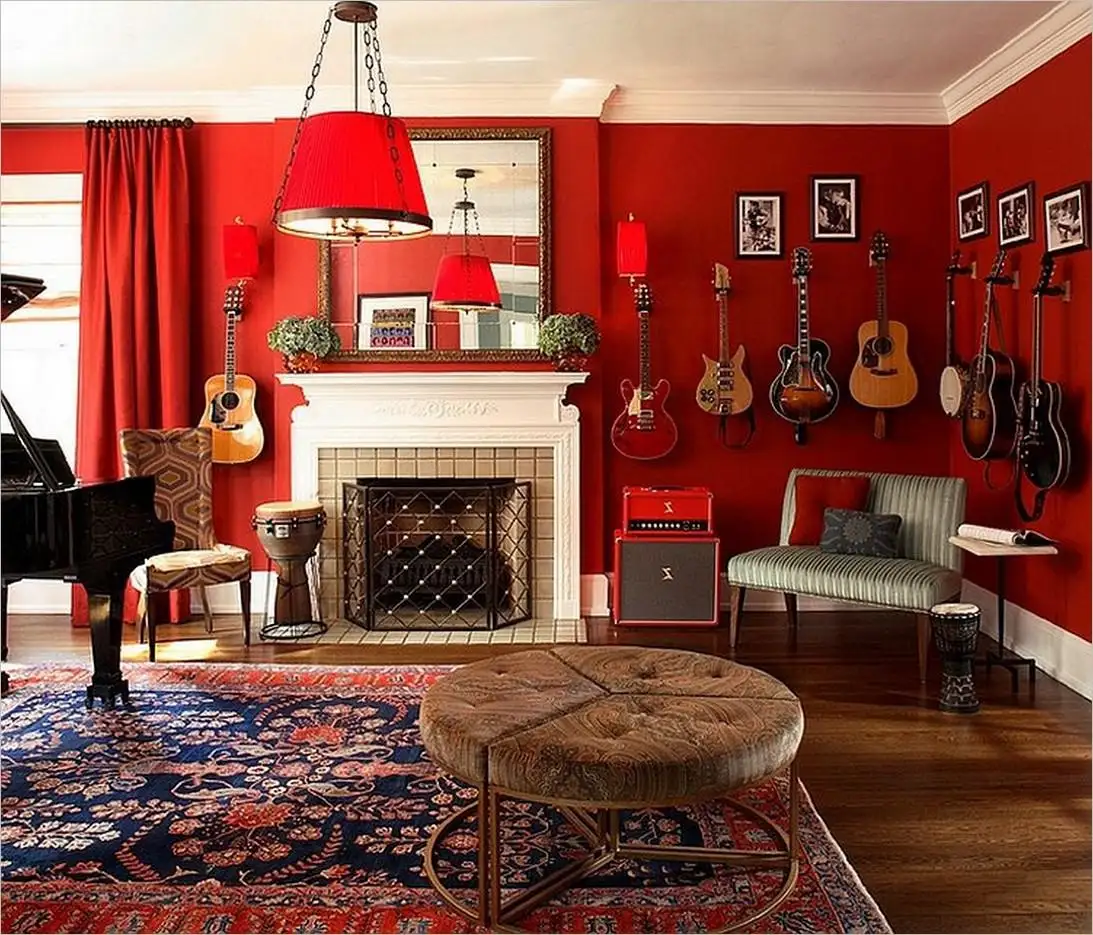 If you are lucky enough to own a generous dwelling that allows you to dedicate a specific area to your music-making, then go ahead and create some drama by allowing your musical instrument to take center stage, and simply decorate around it. Install strategically placed recess lights, in order to let the star of the show shine, and you can give live performances any time.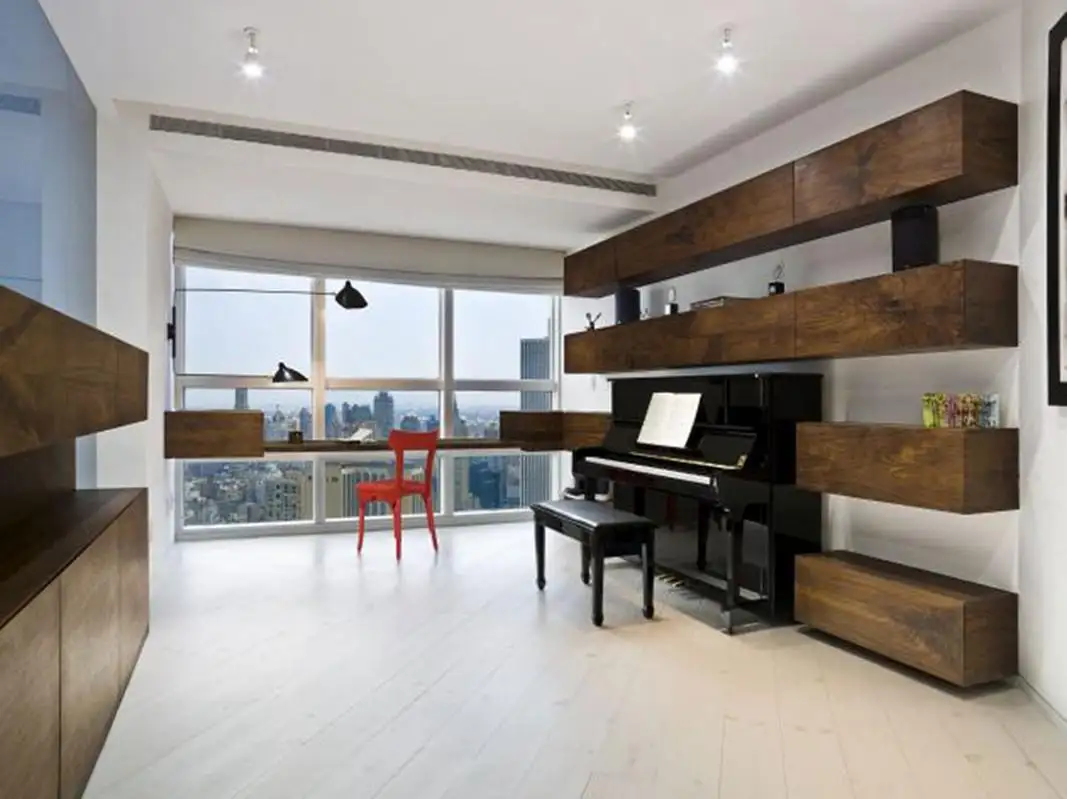 Surprisingly, musical instruments can also be hacked to become one-off furniture pieces; they will impart a sense of uniqueness to the room, and underline your music addiction as well. A worn-out piano, that would otherwise cost a fortune to restore, can become your next bookshelf; what a 'shelfie' would that be!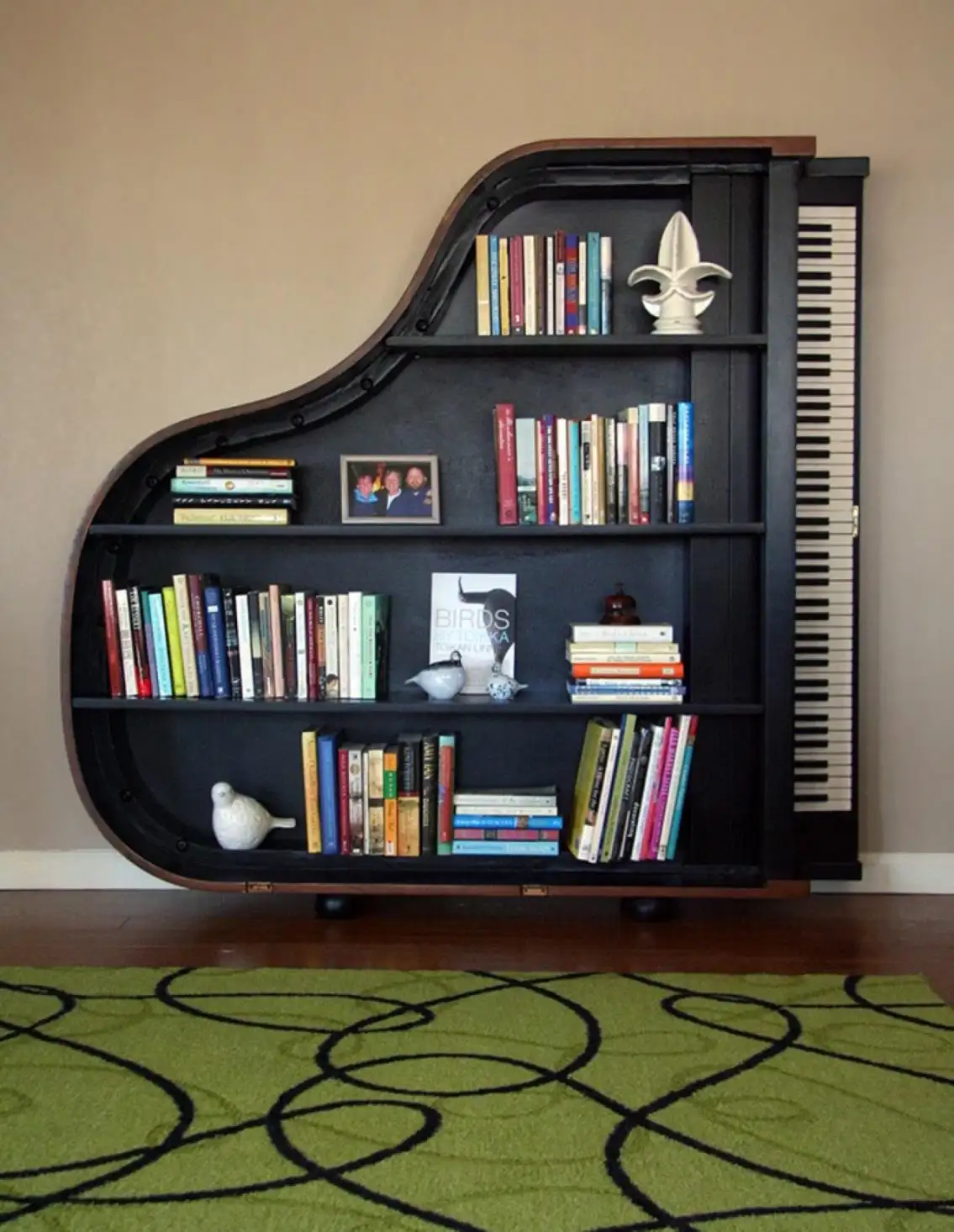 And the next time you put your feet up to watch a movie, you can use a worn and torn drum instead of an ottoman; on other occasions, it can serve as a perfect side table.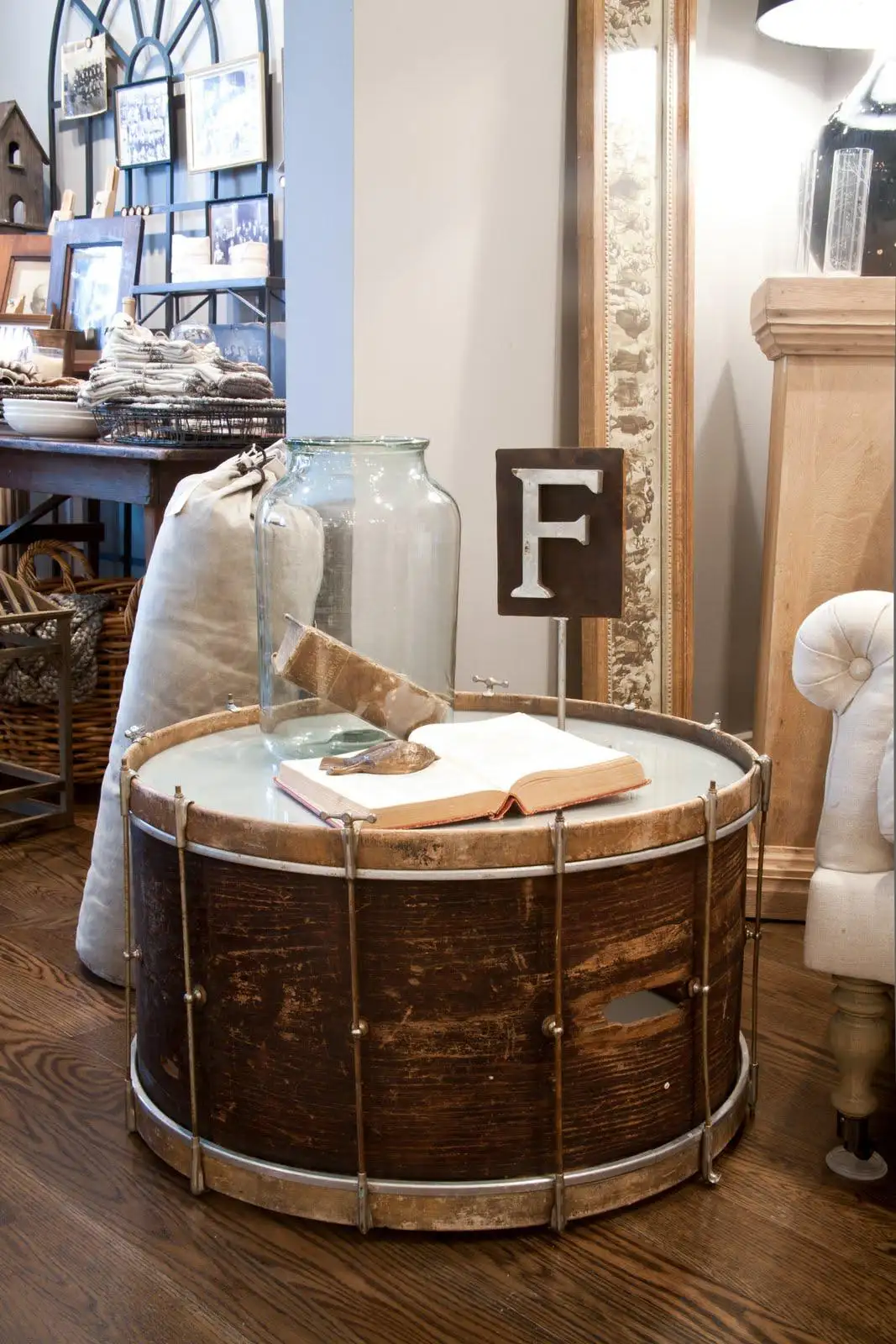 Designing a music-themed child's bedroom
If you want to pass on your passion for music to your little one, then a great idea is to decorate her nursery with music décor pieces. From crib mobiles built out of miniature musical notes, to music-themed bedding and area rugs, there are many places and accessories that could underline this theme and keep her inspired from day one.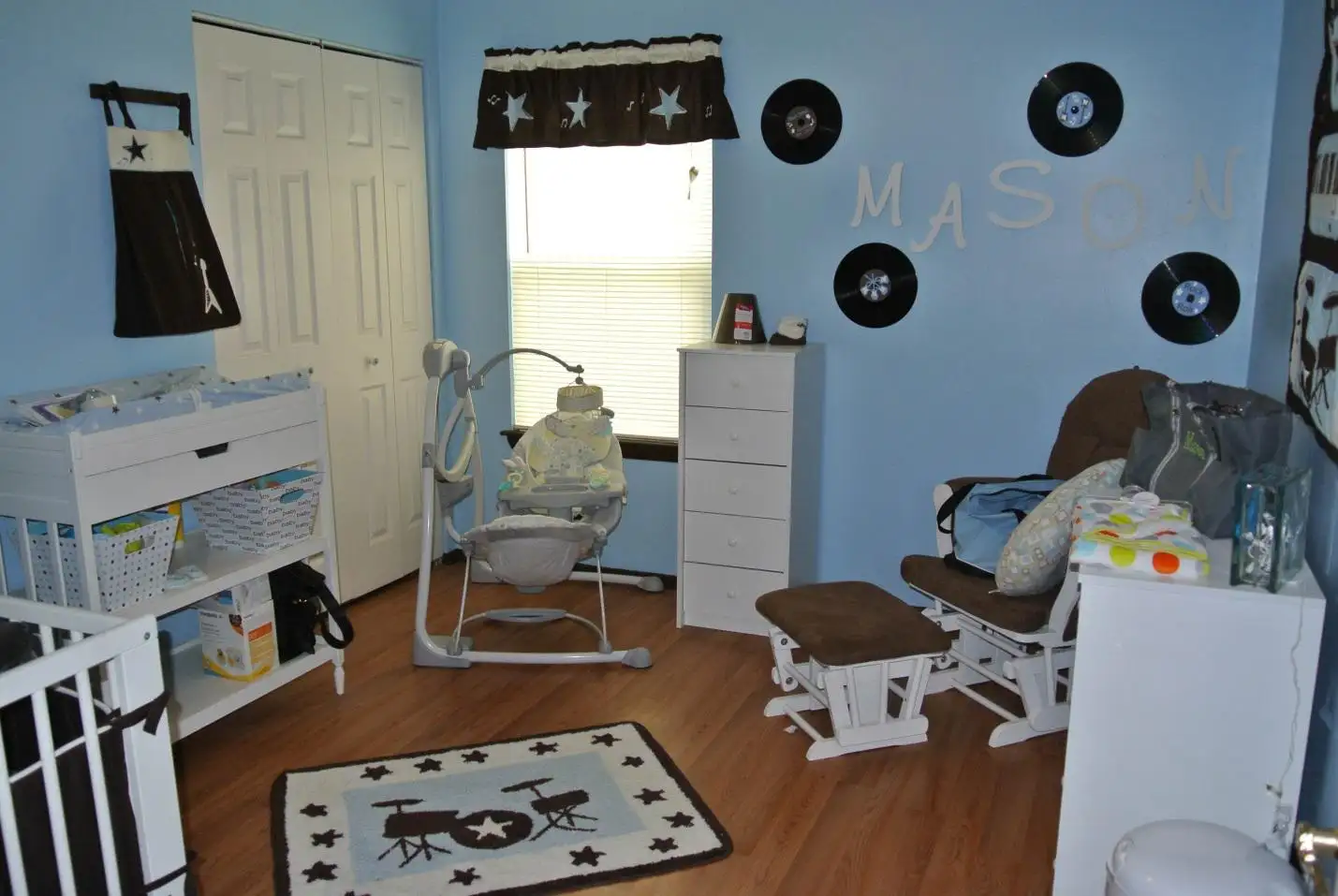 As your baby grows older and starts crawling and exploring, a colorful array of percussion and drum sets could stir her creativity, while also become part of the design; place the rattles, tambourines and handbells on a special tray, pouf or coffee table in the nursery, or hang them in a corner to form a nice and attractive vignette.
In case your little one plays a musical instrument or has just picked up professional lessons, then a nice way to celebrate her efforts and show your support is by framing some demonstrative photos. A set of two, three, or even four pics will look super cool on her bedroom wall.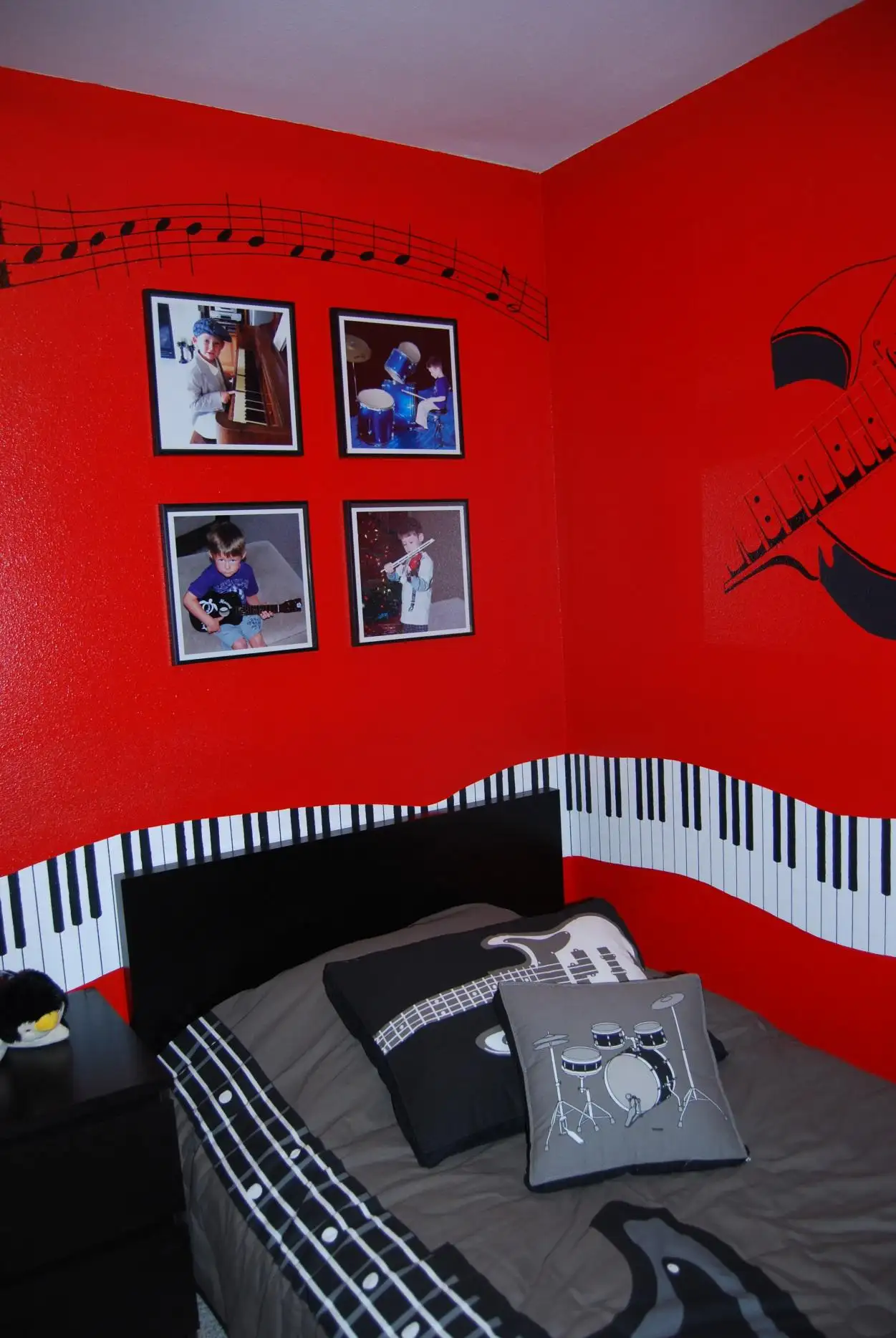 To conclude, music is a ubiquitous form of art that has accompanied humans since their very beginning, so incorporating rhythm references into our home décor means showing a part of who we are in an artistic manner.