Modern Bathroom
For bathroom decorating, organize your restroom with a chic touch. A modern bathroom can become your favorite room to become relaxed and serene after a hard work day.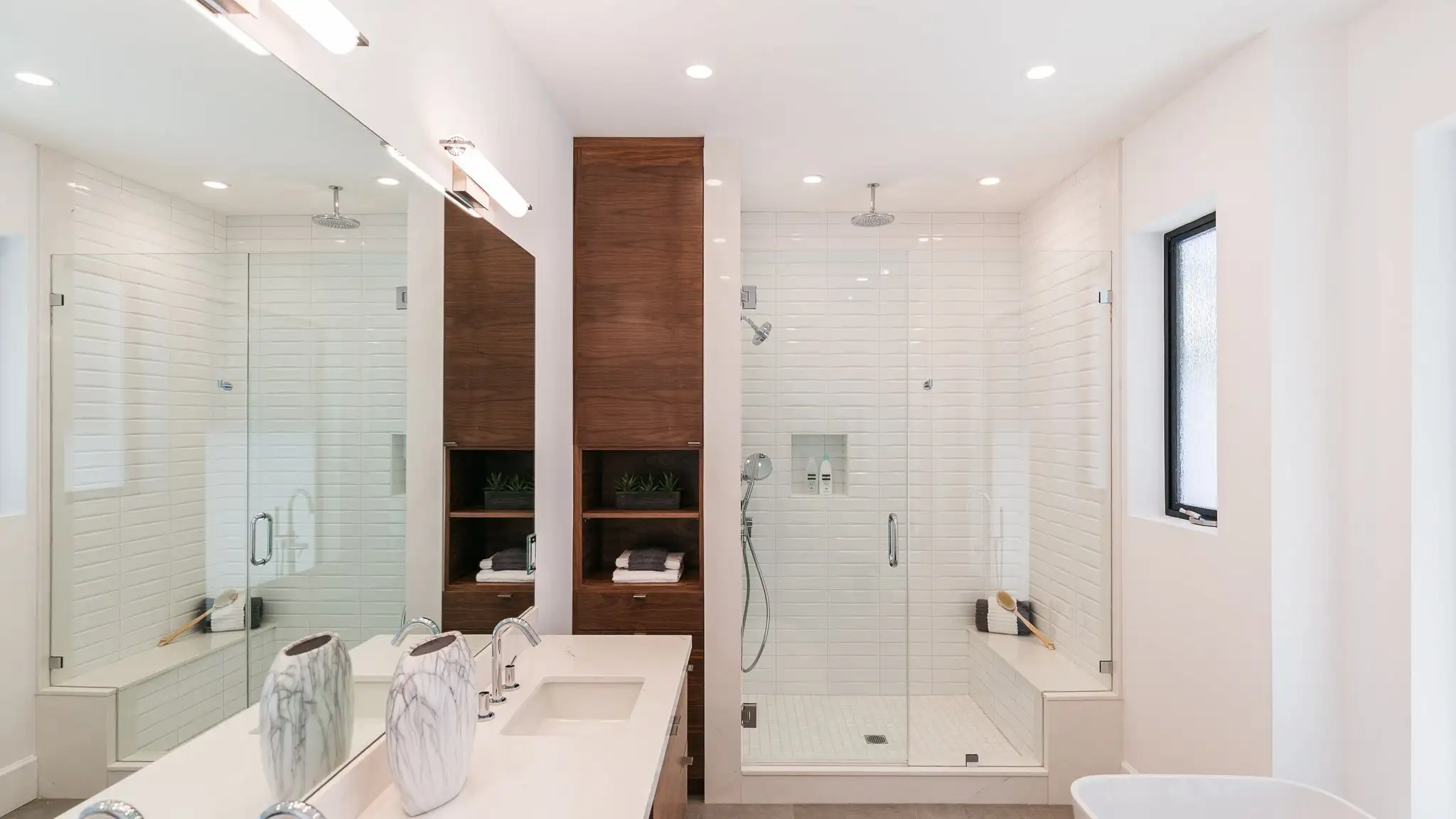 Open-Plan Bathroom
To create an airy look, opt for an open-floor concept. Consider a glass door to separate the bathtub from the shower.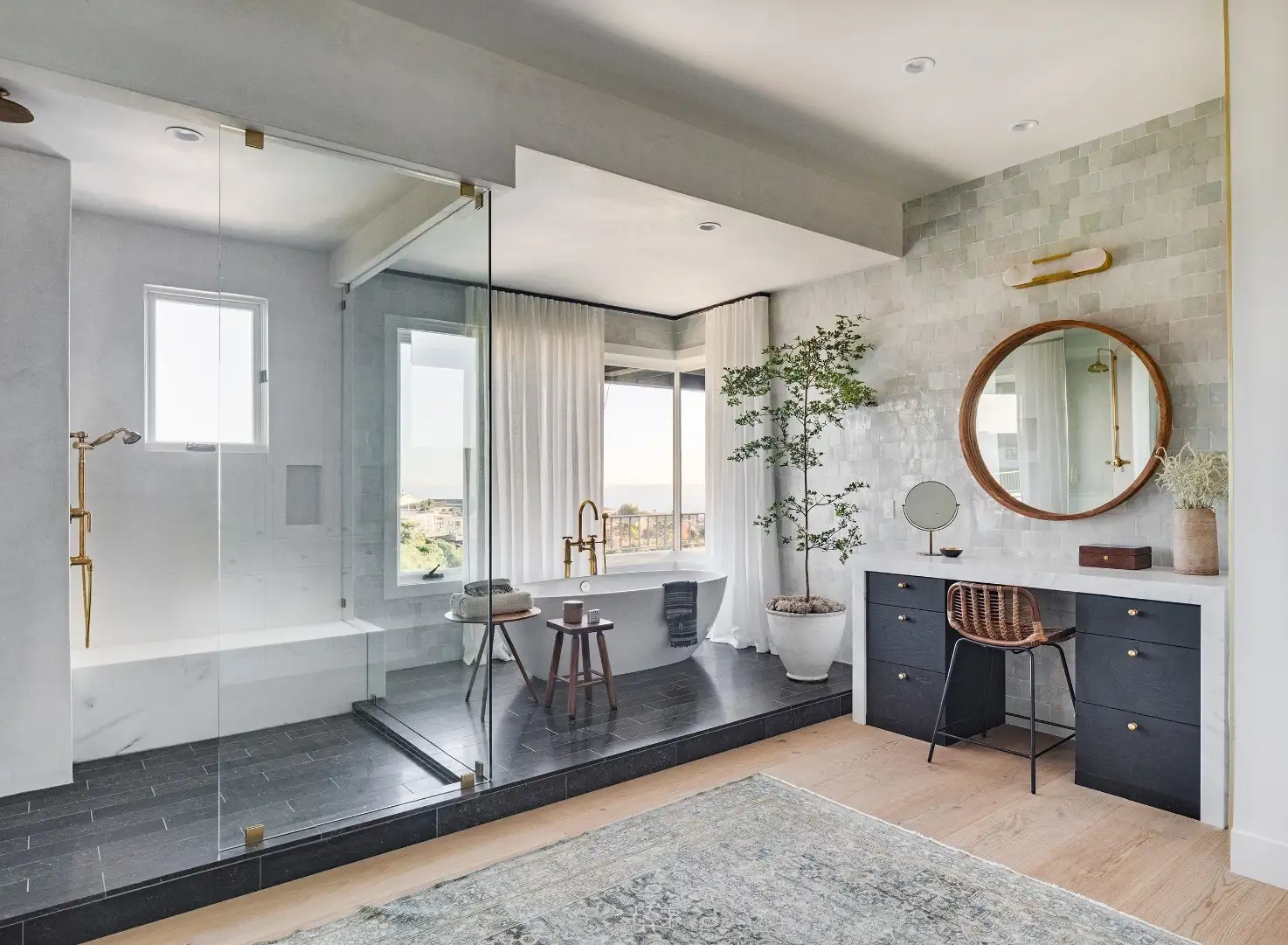 Dark Color Palette
A modern bathroom isn't only about neutrals; dark tones also fit well with stylish interiors. Black, gray, and metallic hues look great in combination with pure white.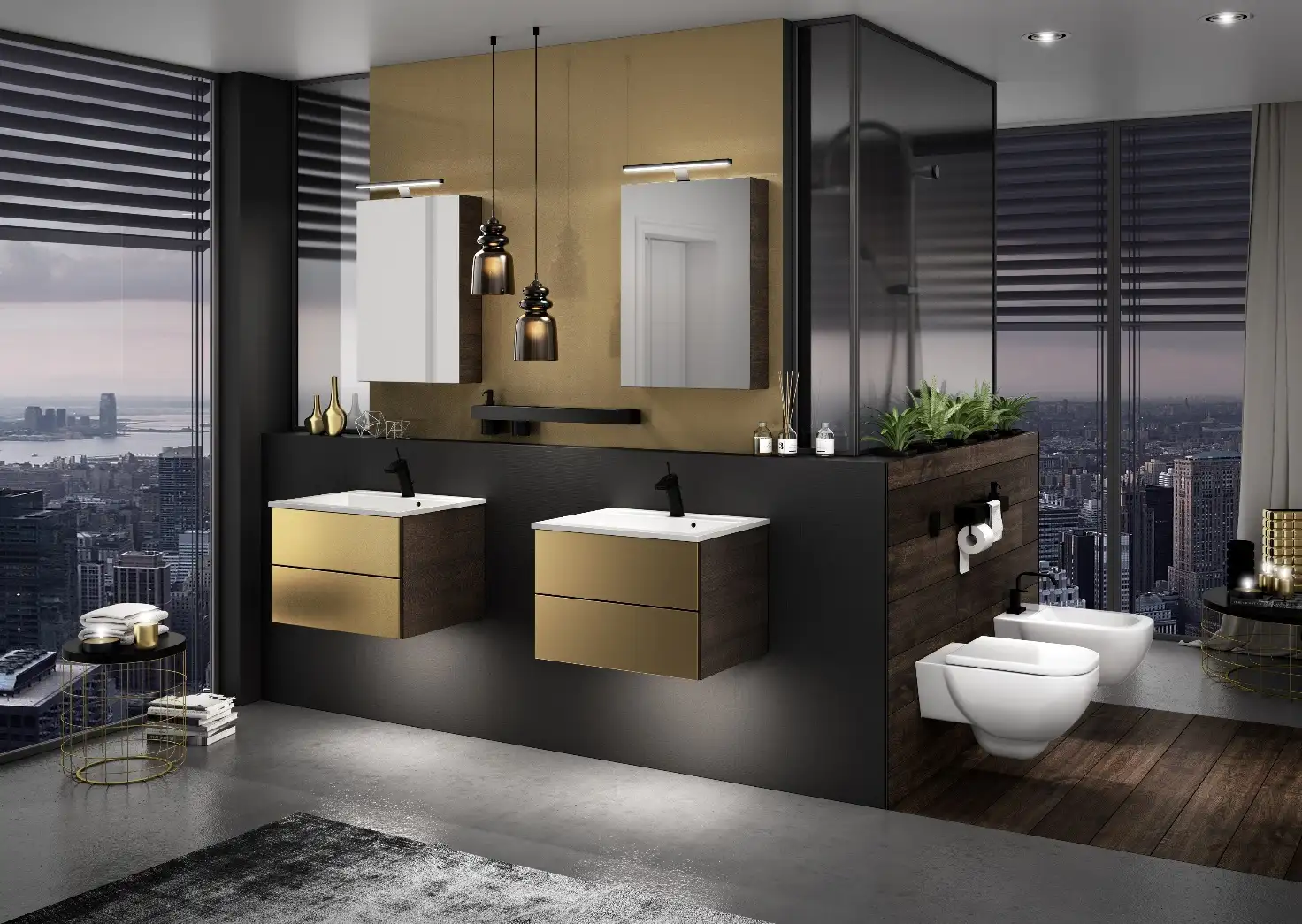 Play With Scale
Hang a circular mirror to visually enlarge your space. It looks stylish and unique.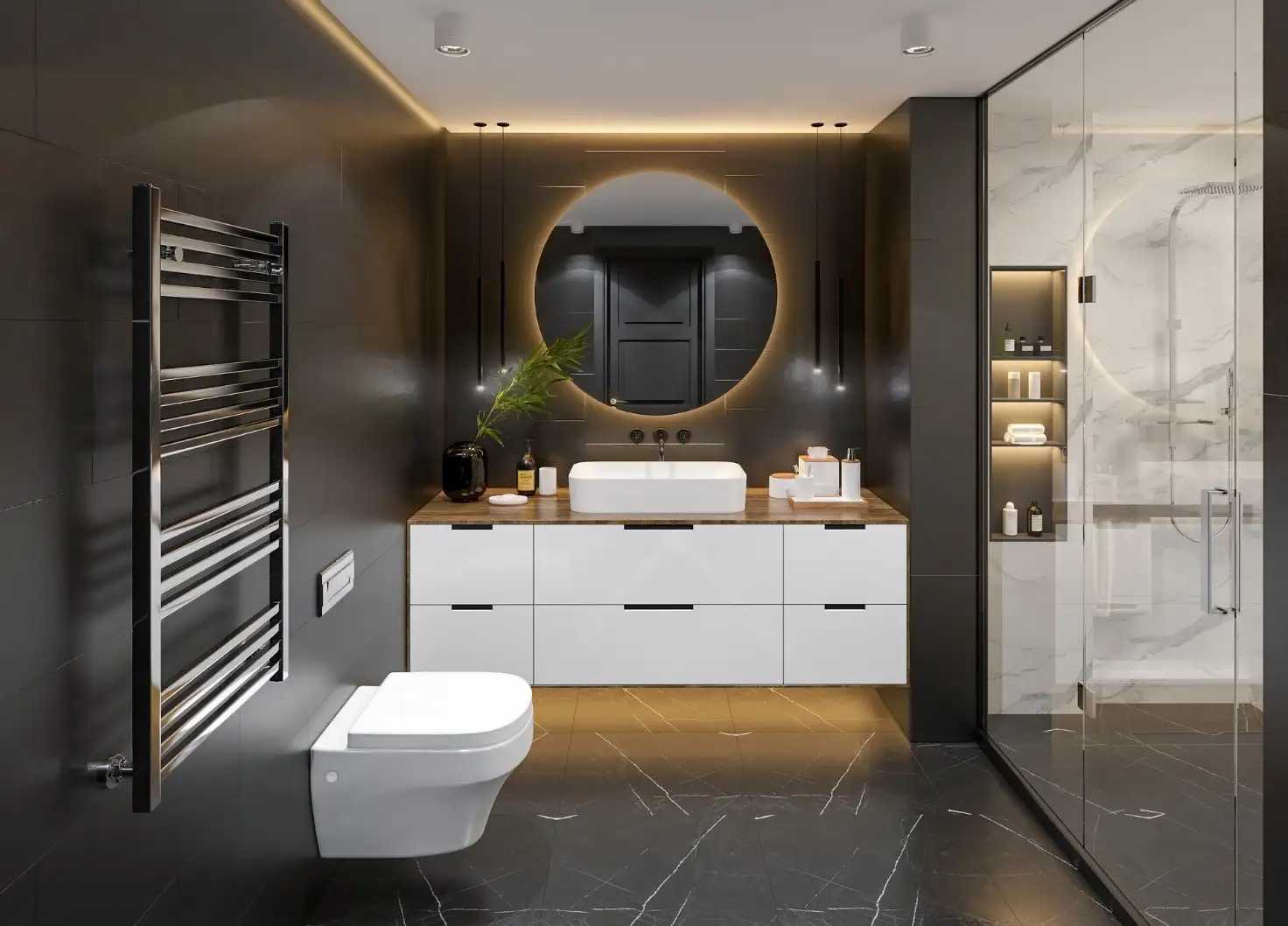 What About An Orchid?
To bring a fresh, elegant look to your bathroom, place your favorite flower on a top of the vanity or a stand. If you combine it with candles, it's a great way to create a romantic ambience inside your bathroom.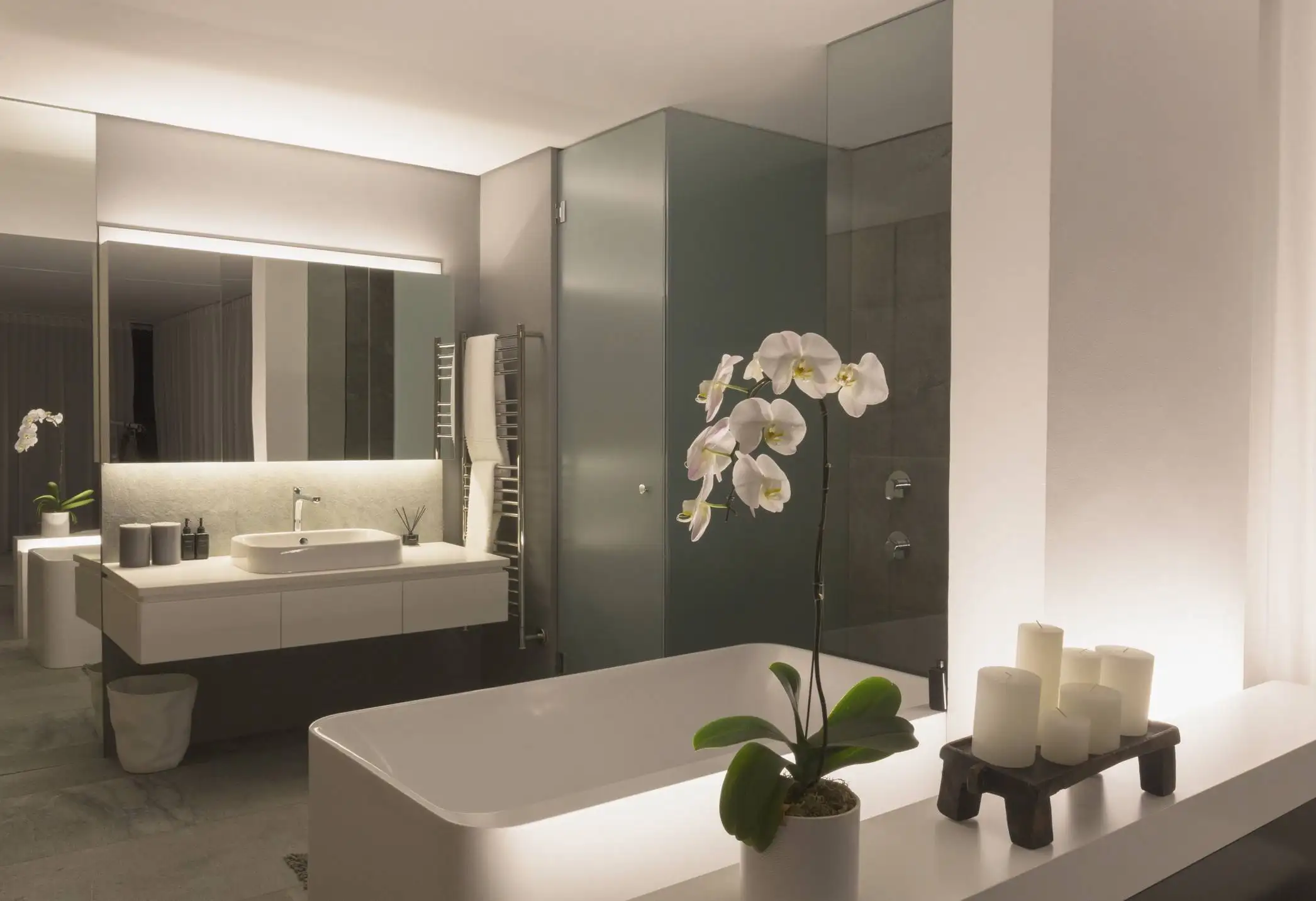 Utilize Green Plants
To refresh your space, place an indoor plant on the top of a vanity. There are plenty of greeneries to choose from, including adaptable varieties. We recommend bromeliads, succulents, and various tropical plants.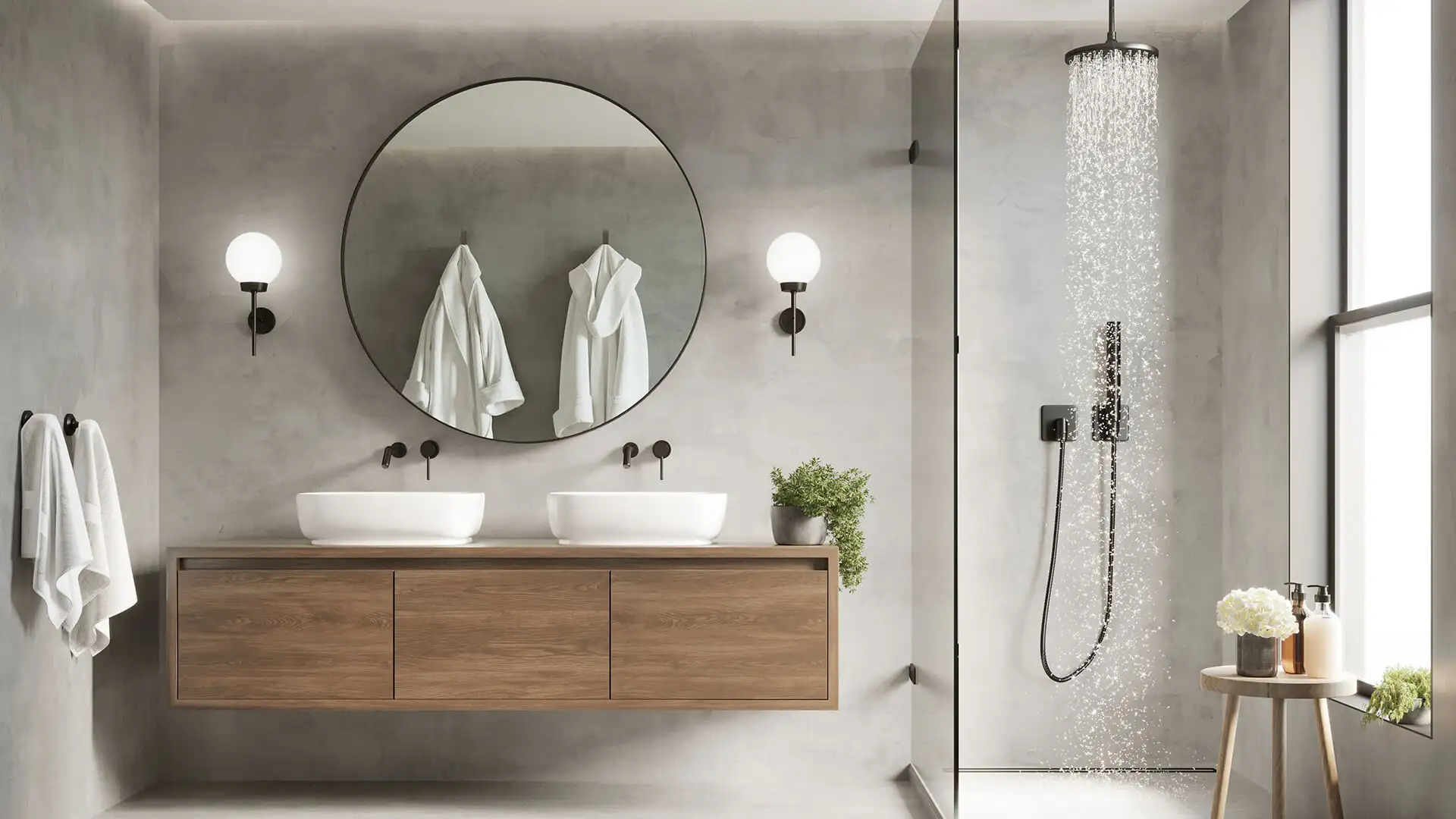 Divide Your Bathroom
A wall inside your bathroom is a great addition to separate the area into zones. It can be a unique option to create two distinct areas: the bath and the shower.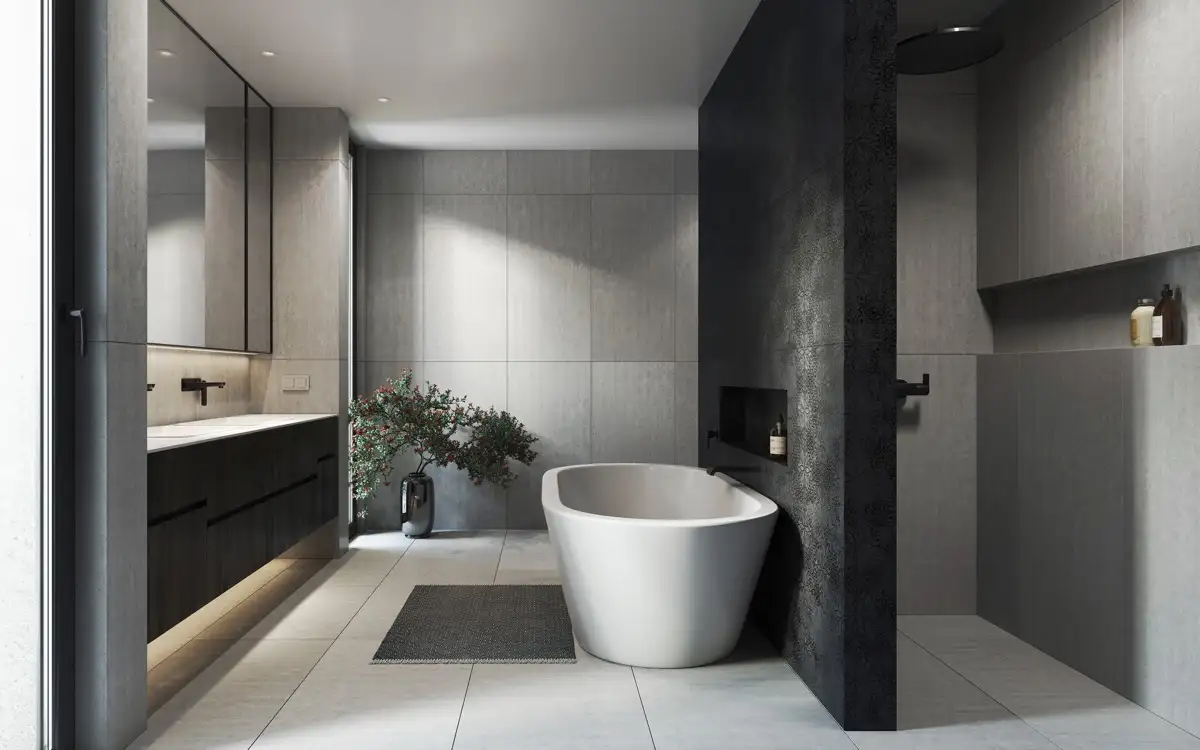 Place The Bathroom Courtyard
To have a green courtyard is everyone's dream. Tropical plants, especially, can create a memorable atmosphere where you feel free.
Add Tropical Vibes
A green courtyard fits in with luxurious interiors. It emphasizes the sumptuous character of your bathroom.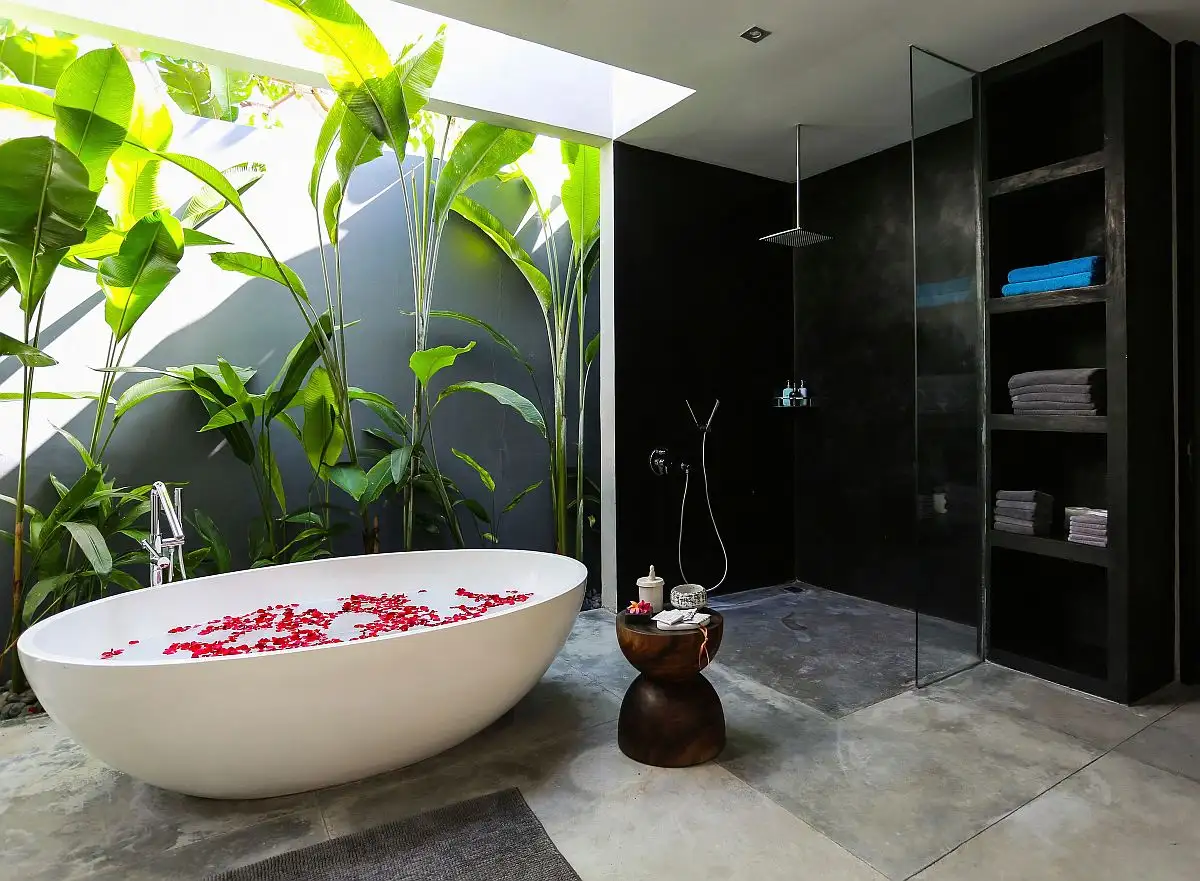 Green Wall
To liven up your bathroom, organize a green wall inside the room. That's a great way to use climbing plants which grow vertically along the wall. Place a generous pot on the floor and install some vertical ropes on which to curl. As a result, in a few months your living wall will be looking great.
Among the low-maintenance indoor plants that you can choose for this kind of a bathroom project there are English ivy, pothos (devil's ivy), and philodendron. Water this greenery moderately once a week and collect the yellowing leaves to keep the plants in shape.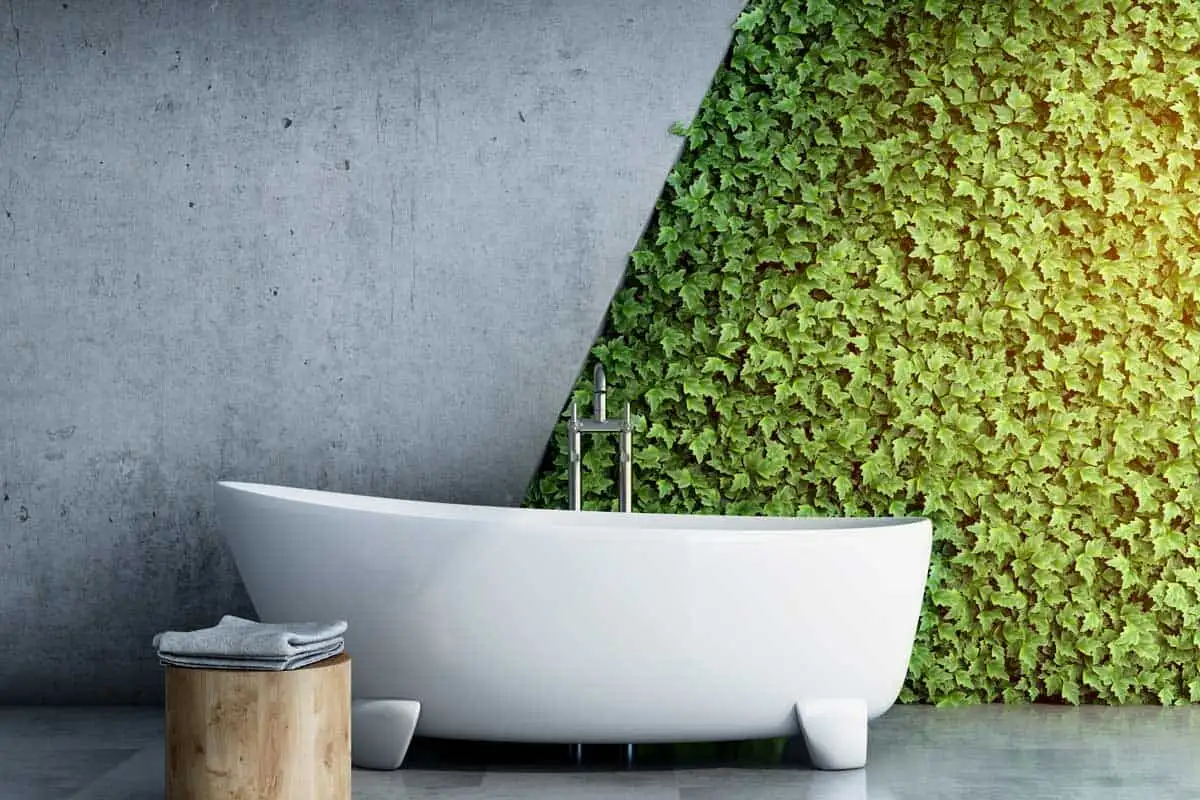 Boldly-Colored Modern Bathroom
Yearning to create a truly memorable space? Forget about muted tones! Azure walls are stylish and unusual. You can dream about the serene seaside when you relax in your refreshing space.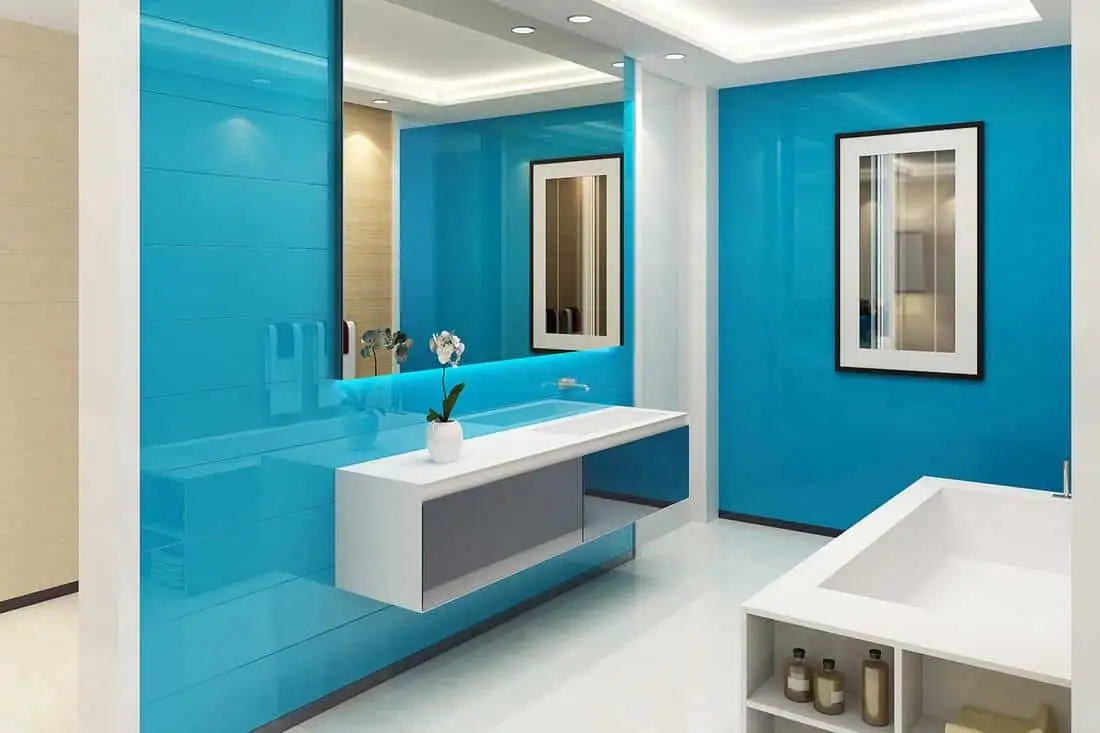 Pink-Themed Bathroom
A pink bathroom looks a little bit girly, but so stylish. Pale pink is a good choice if you like muted tones without a bright contrast. Play with tile textures to add dramatic interest to your bathroom.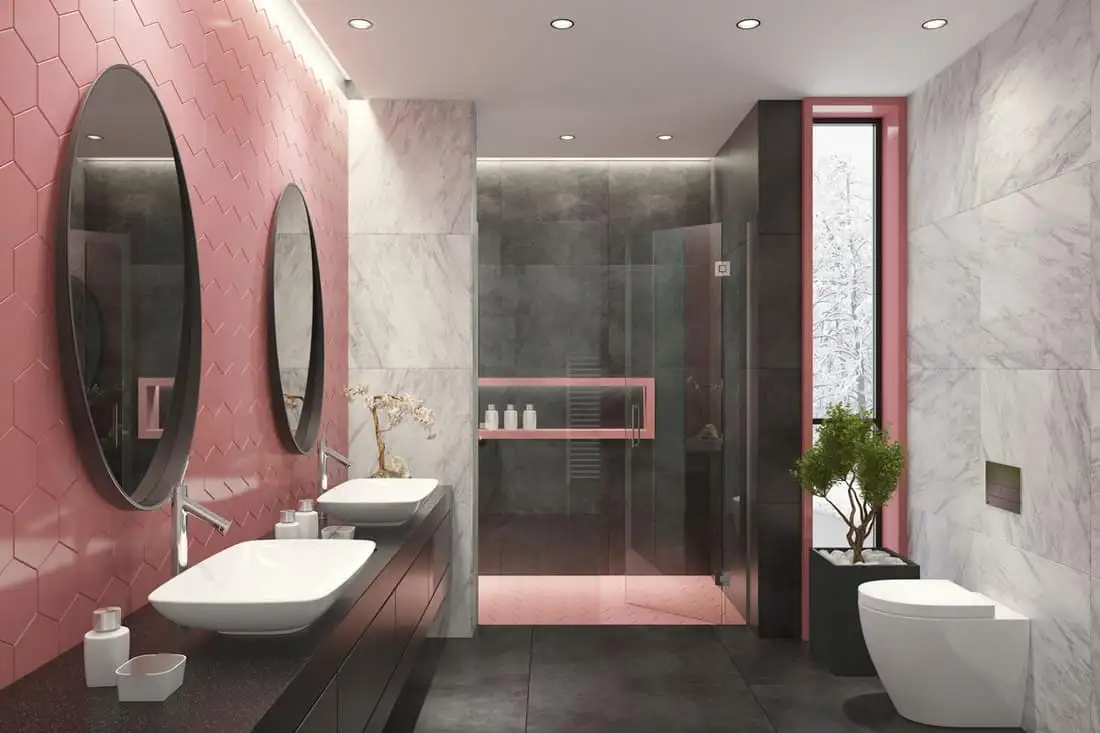 Luxury Modern Bathroom
If your budget isn't limited, allow yourself space for expensive details, such as a large mirror, a gilded bathtub, light fixtures, and even fancy bathroom faucets. Cover your floor with an unusual print to emphasize the unique character of your bathroom.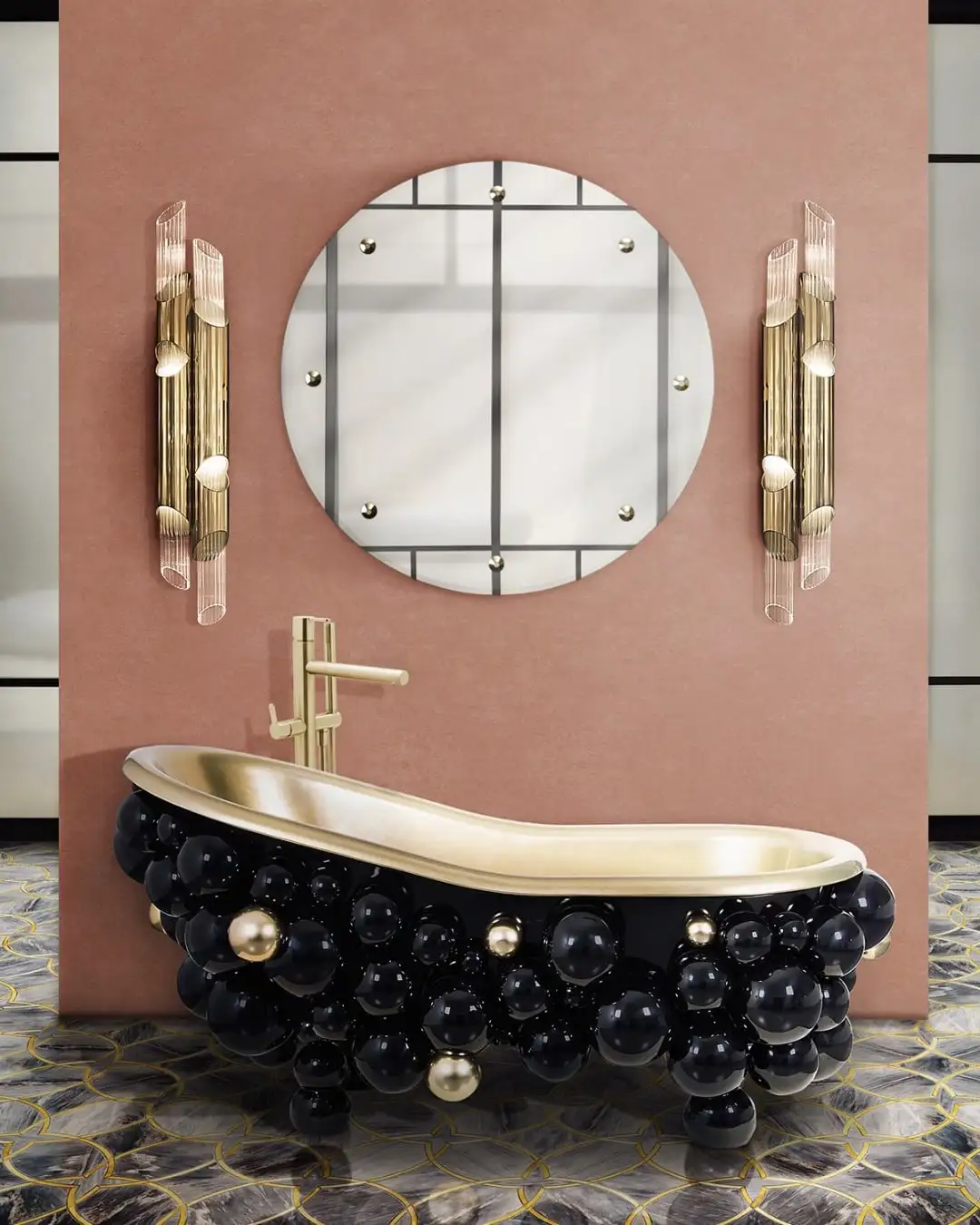 Go Big!
If you have a large house, design a spacious bathroom. Think about a sauna, separated by a glass door from primary bathroom fixtures. You can integrate vintage items, such as a bathroom faucet, light fixtures, or other accessories to add an elegant flair to your refreshing space.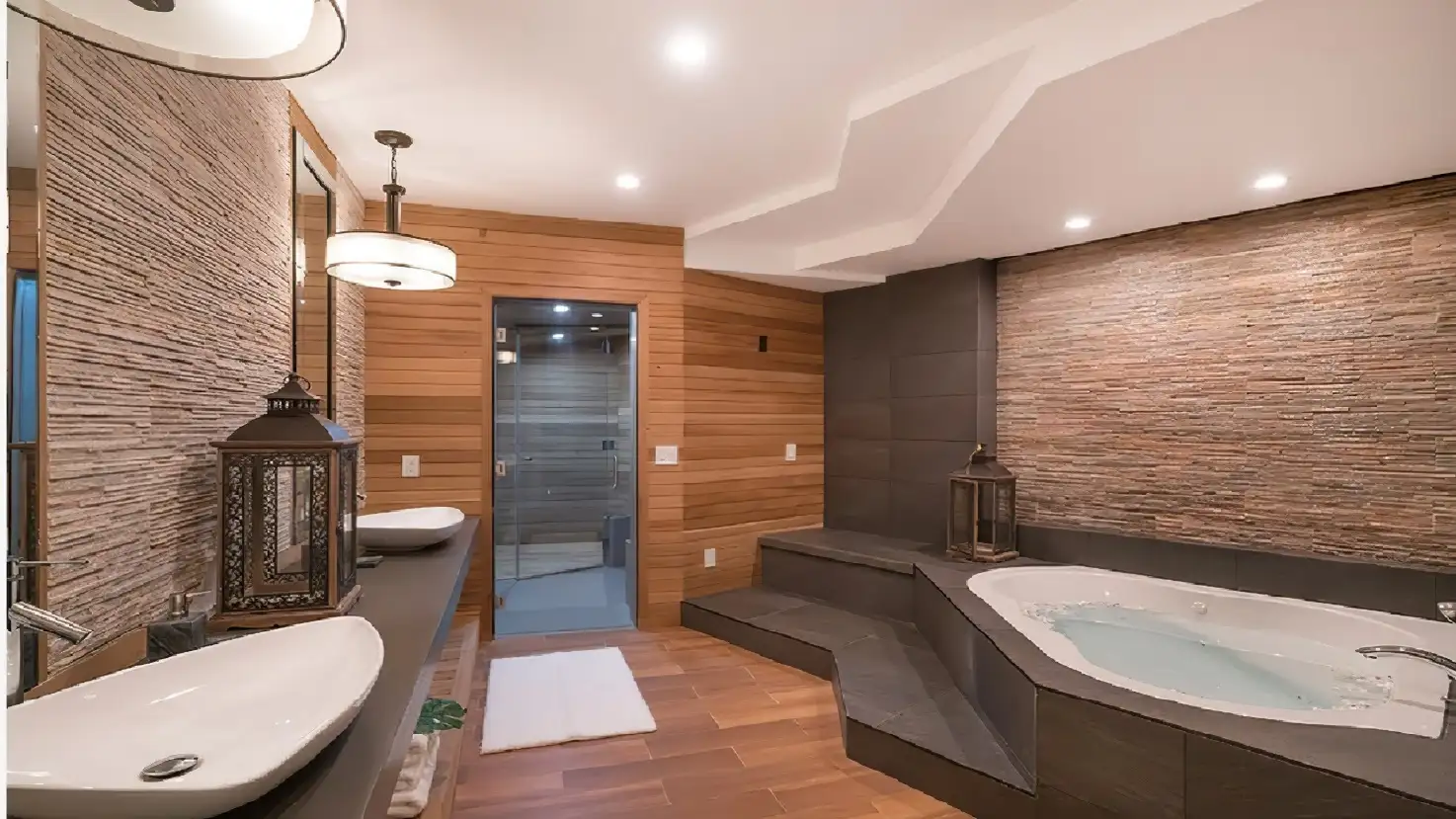 White Bathroom
To emphasize the pure simplicity of lines and shapes, choose white as the primary color for your bathroom. If you mix a cool white base with silver bathroom appliances, you'll get a really stylish combination.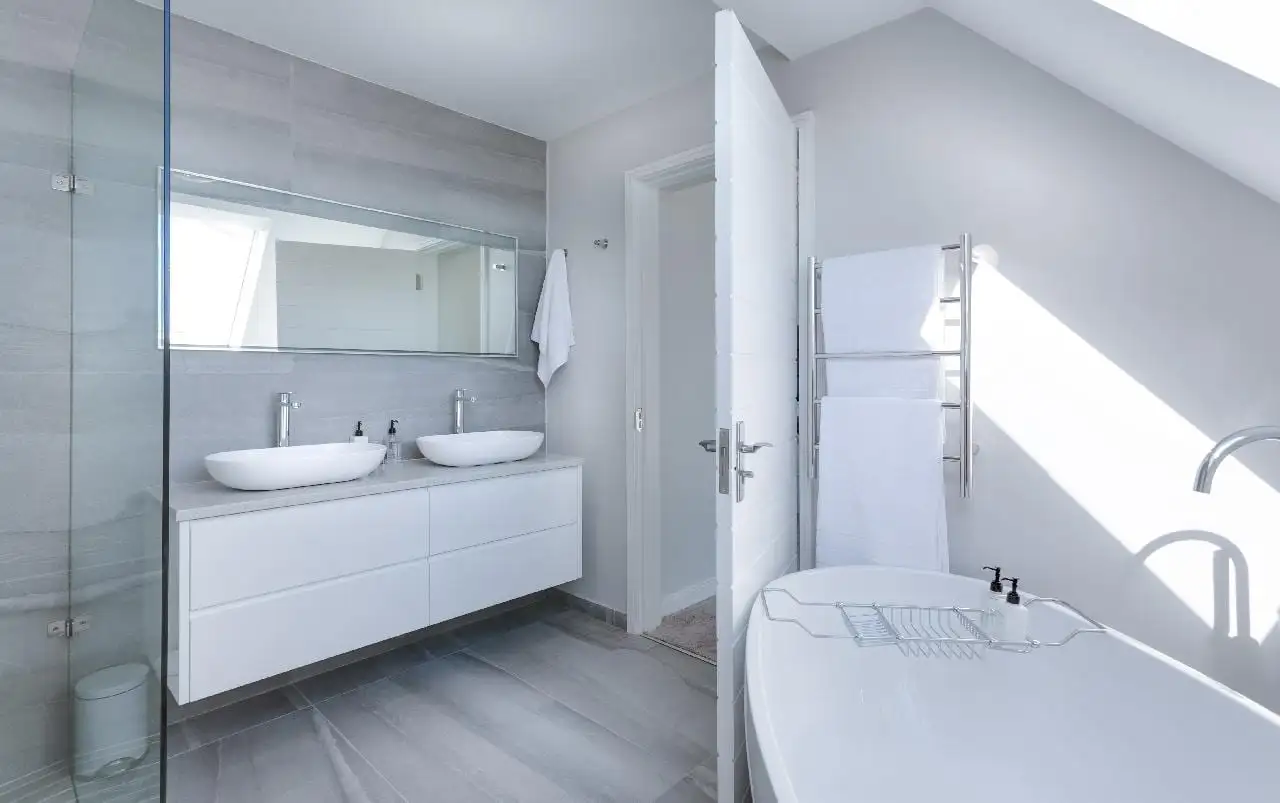 Mix Red And Gray
Combine wine-red and gray bases with black details to emphasize the masculine character of your bathroom. You don't need additional partitions to separate the main fixtures.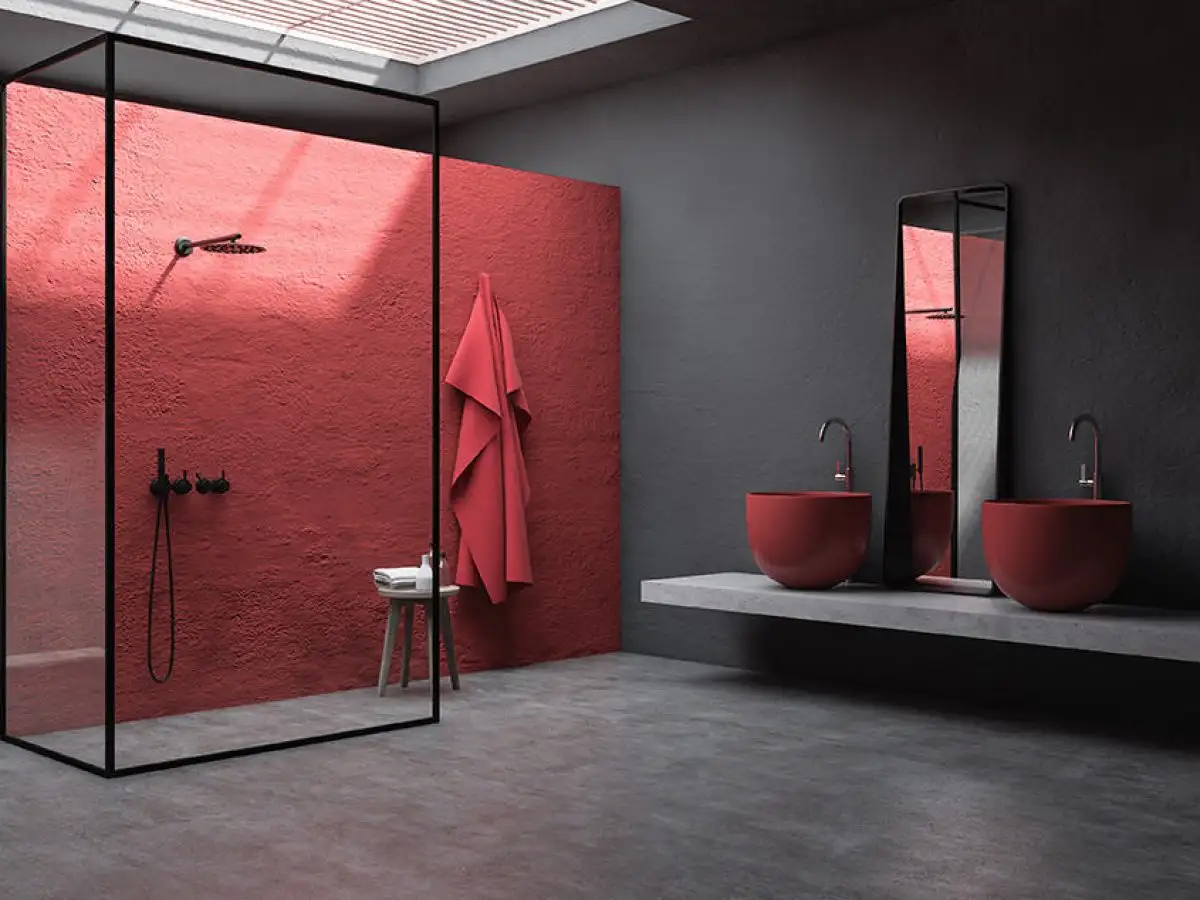 Modern Kids Bathroom
When you decorate a separate bathroom for your child, use design details that can make the time your child spends there fun. Choose a creative print for flooring, animal-themed towels, and bright toys to liven up the space.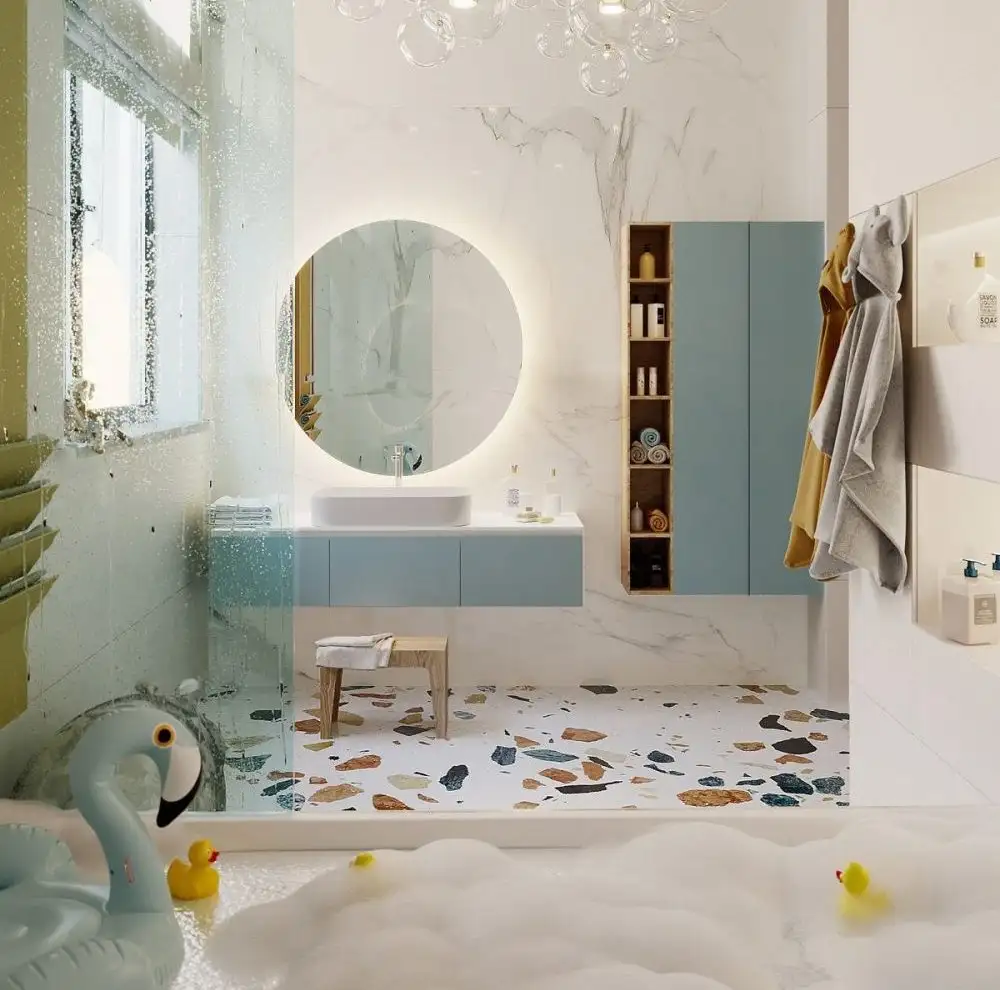 Metallic Light Fixtures
If you like bathrooms decorated in an industrial style, maybe you want to display your masculine spirit inside your home in this room, too. Metallic details, natural materials, muted tones, and unusual textures can create the perfect urban appearance of your bathroom.
It's easy to integrate other styles, from contemporary to loft, in industrial bathrooms. Just a single detail, such as a bathroom faucet, area rug, or even towels, can change the mood of your space.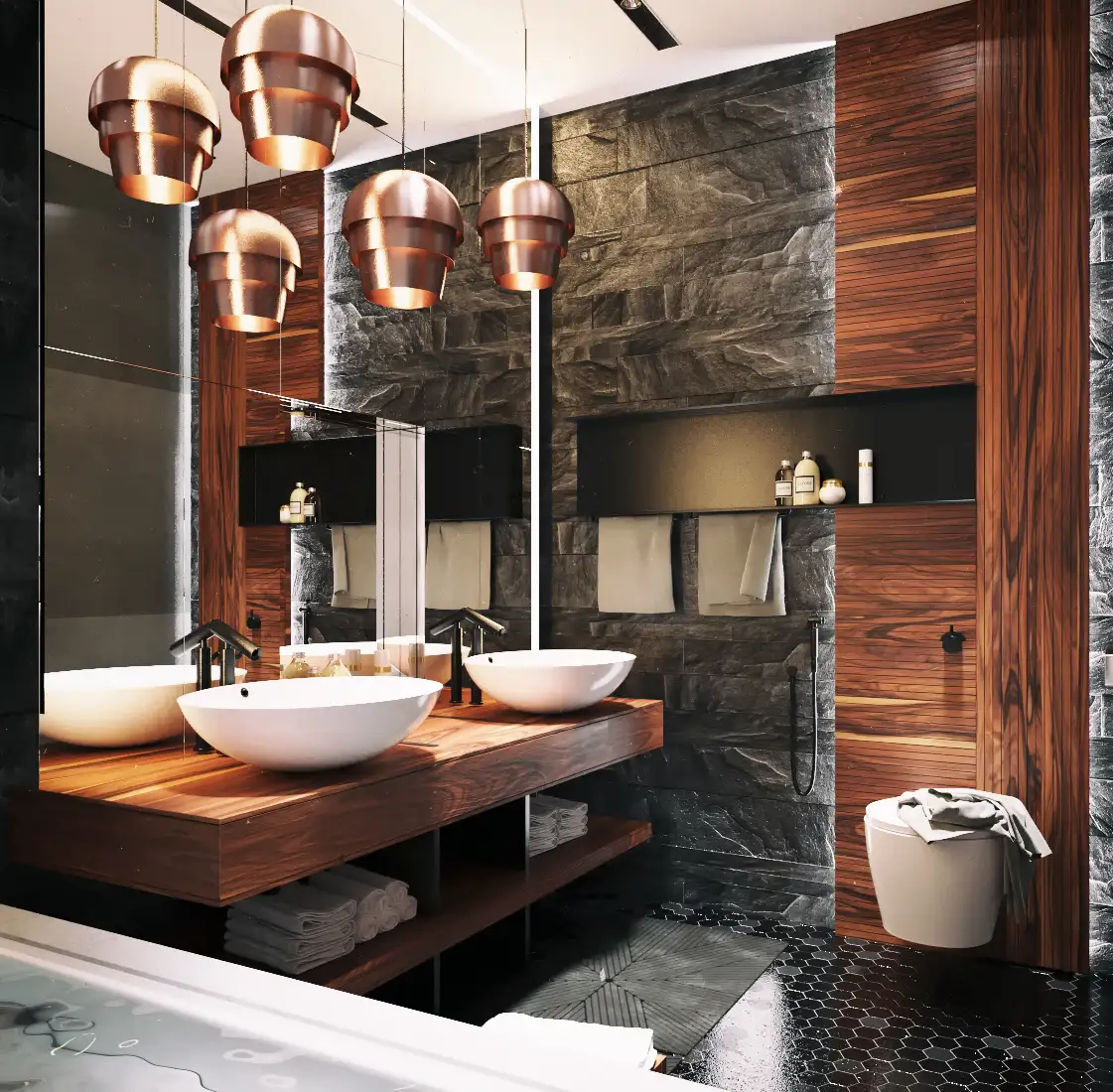 Choose A Right Shower Cabin
If you don't like an open shower design, consider an enclosed shower. Of course, a larger shower cabin is always better. You can choose the best option for you, because there are various types of shower cabins with additional functions.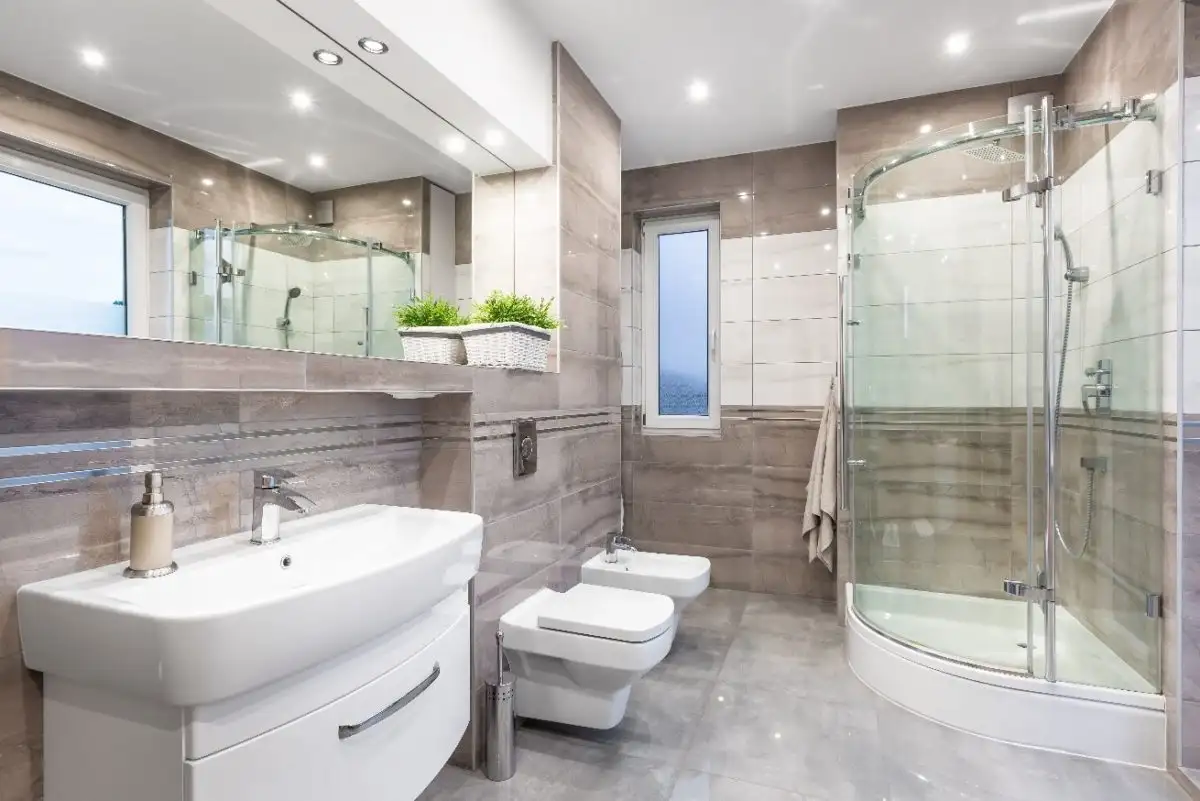 Great Landscape
What can be better than a panoramic view while you take a bath? It's a great chance to enjoy the landscape and think about something special.