Spooky Halloween Decorating Ideas
It's time to decorate your dwelling with horrific Halloween decorations! Halloween is more than just costume parties and trick-or-treating, candies and pumpkins. It's a lot of fun to spookify your abode inside or/and outside, making your home a really scary place.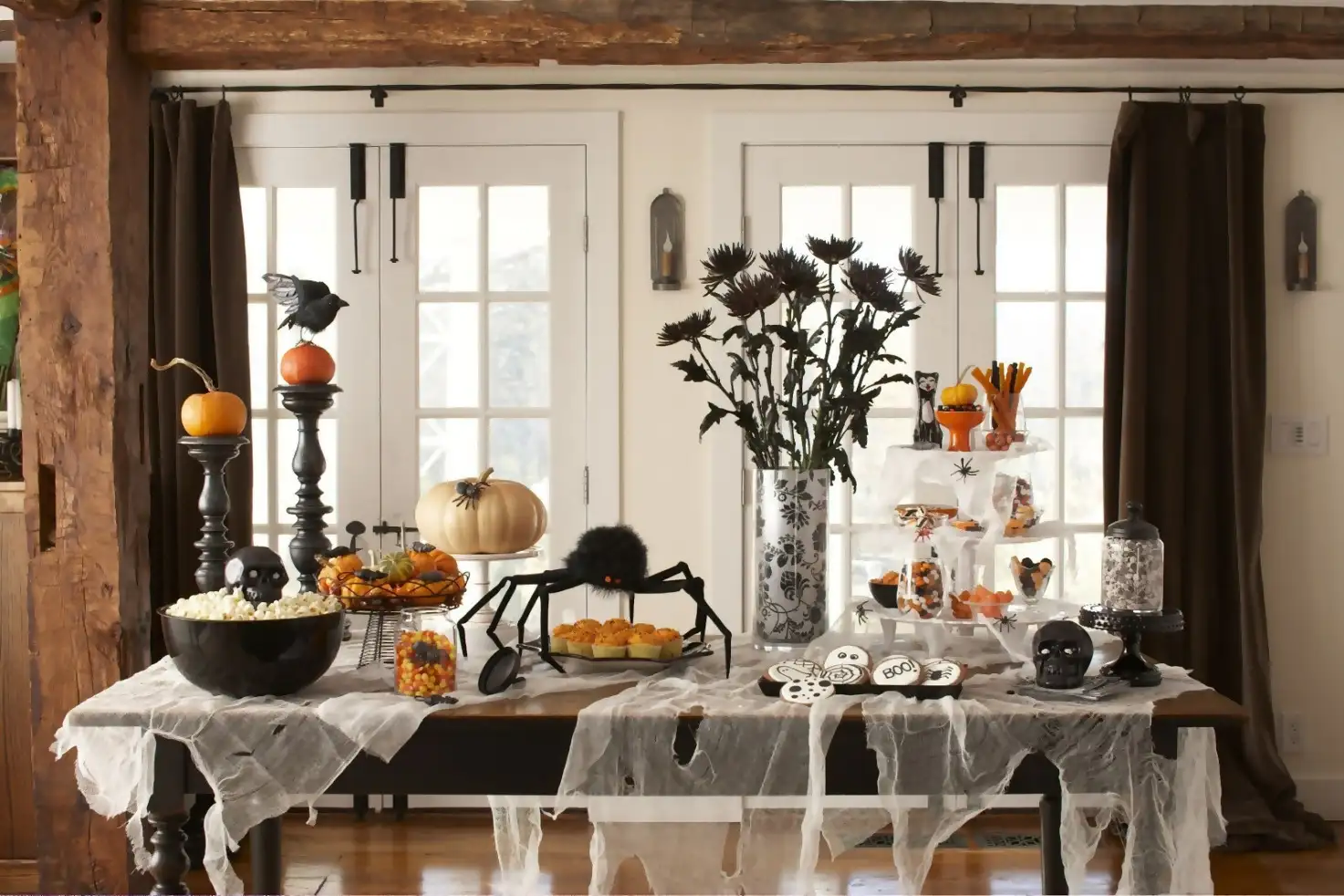 Key Indoor Halloween Home Décor Features
Depending on your budget and preferences, you could choose traditional pumpkin home décor or digital options with cool animatronics. Think about creating really eerie scenes in some rooms or a whole house with various devilish props and features including skeletons, skulls, pumpkins, Halloween-themed pillows, lighting, and wall art to scare all the kids and other guests. Don't be afraid to make something unexpected and maybe even you will be surprised by the monstrous appearance of your abode!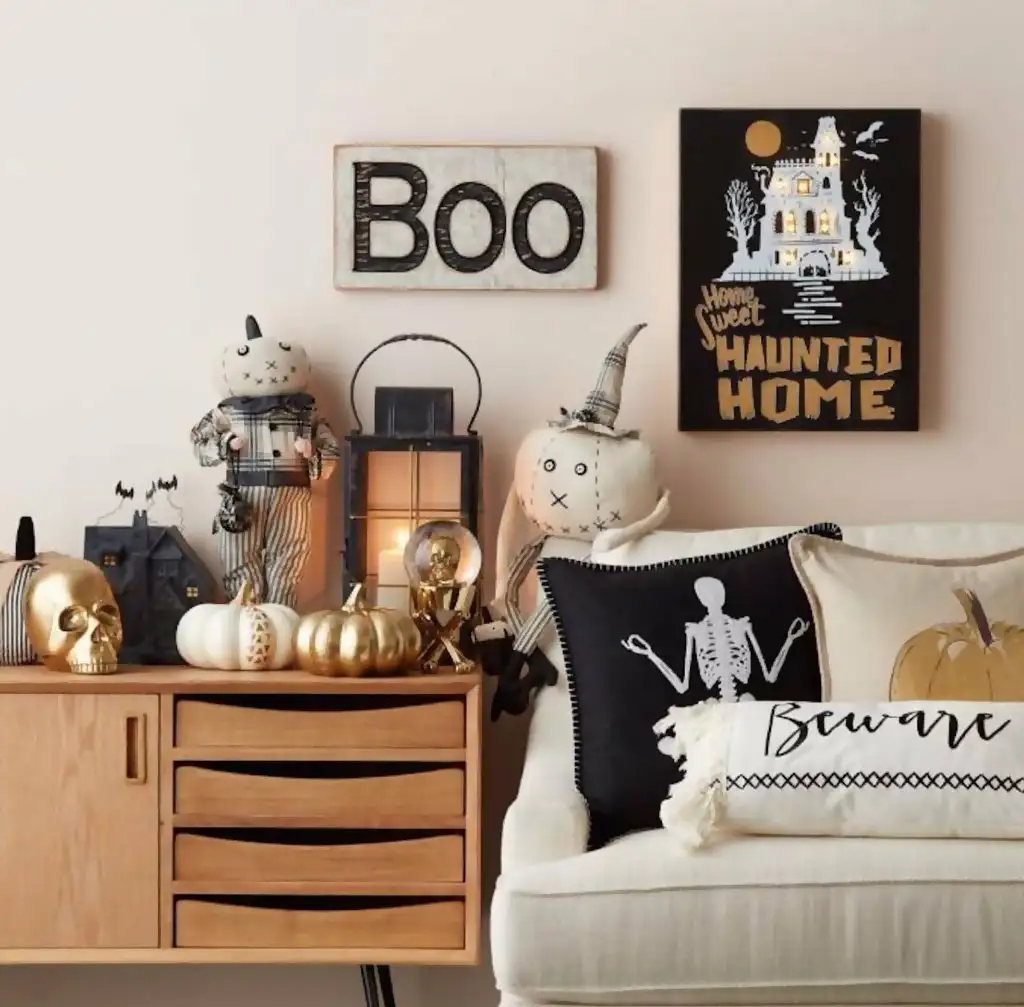 A Freaky Fireplace
A fireplace is an essential part of any home and a base for creating a cozy ambience. It's so cool to deck your fireplace with awesome creepy items, such as pumpkins in various colors, terrible skeletons, bat garlands, "boo" and other creepy wall art, which all fit Halloween perfectly.
If you decorate the fireplace in a restrained way with modern traditional items, it will be stylish, but you won't surprise anyone.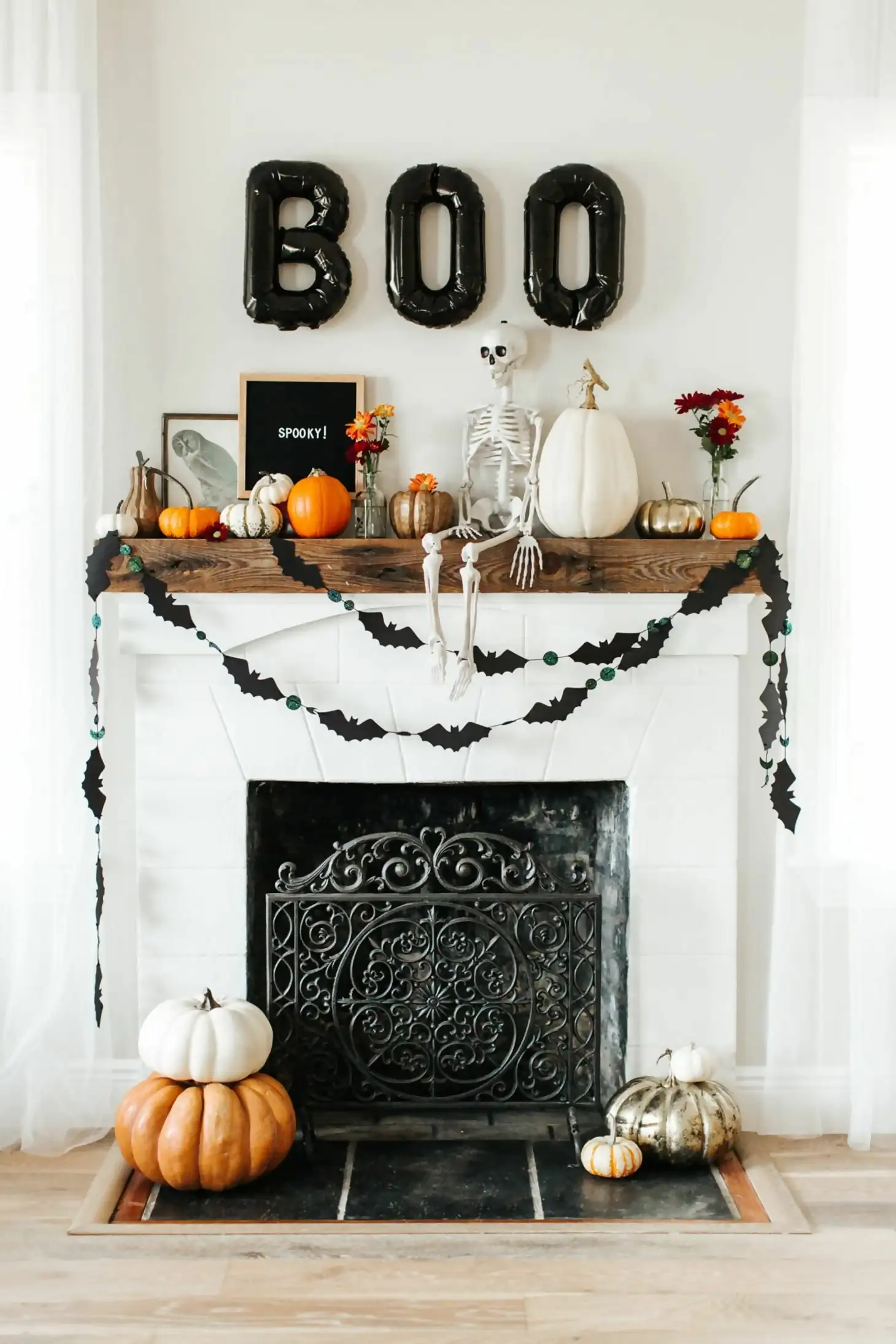 If you like completely creepy Halloween design solutions, decorate your fireplace with blood and other scary details. It's really spooky to observe freaky scenes inside your cozy home.
Are you scared when you see this? Yes? That's awesome! You achieved the goal!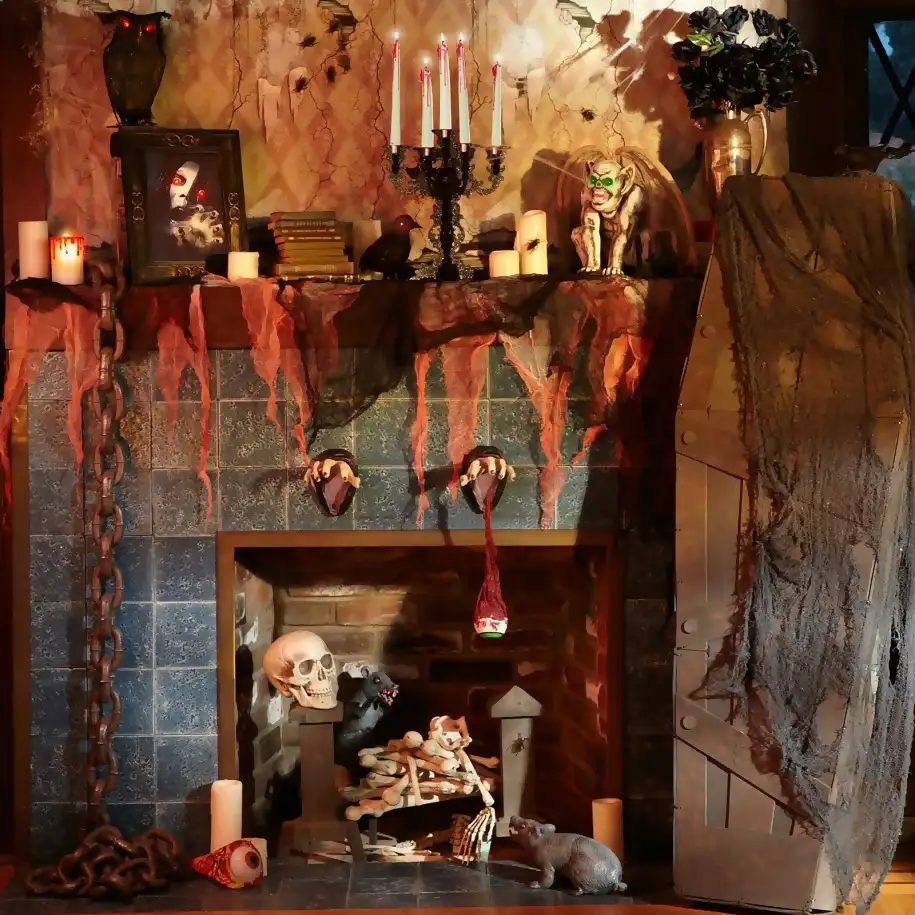 Use Eerie Witch Legs As A Chandelier
Think about your own creepy DIY project! For instance, you could create an unusual light fixture using old shoes, a pair of striped stockings, and a dark-colored umbrella. Installing this strange chandelier in the form of two hanging legs is a great way to scare your guests and relatives.
Of course, if a functional side is important to you, seize the opportunity to use LED lights for a dining or living room.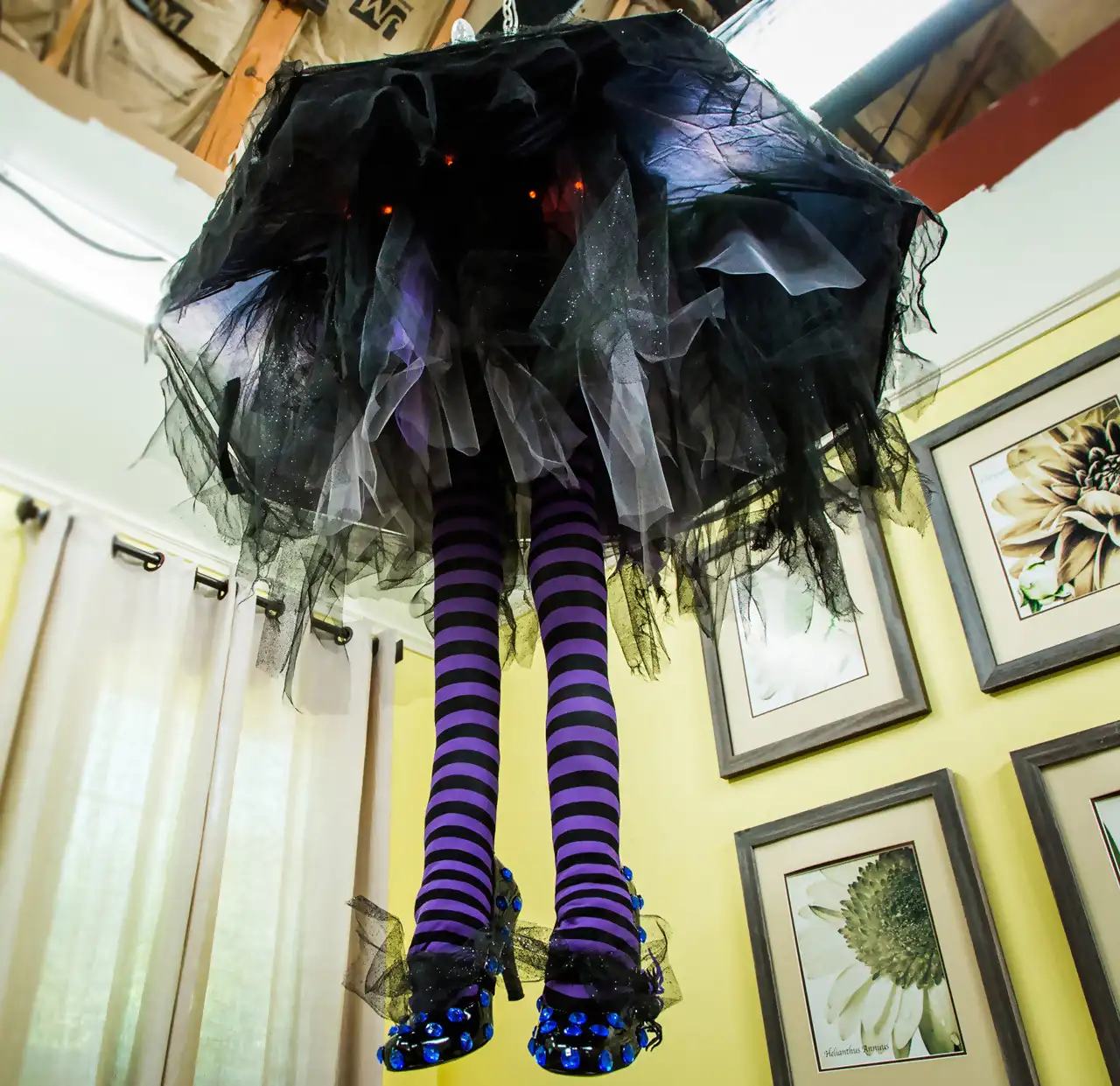 What About Black Spiders?
Decorating your home with spiders is a brilliant idea for a Halloween celebration. To have fun you just need a gang of spiders crawling on the webs in your hall.
If you want to decorate your home with spiders on a metal surface, opt for magnet spiders. It could be such a fun Halloween DIY project. You just need to buy a few black spiders and then attach magnets to them using glue. I'm sure that your kids will take part in such a cool Halloween activity.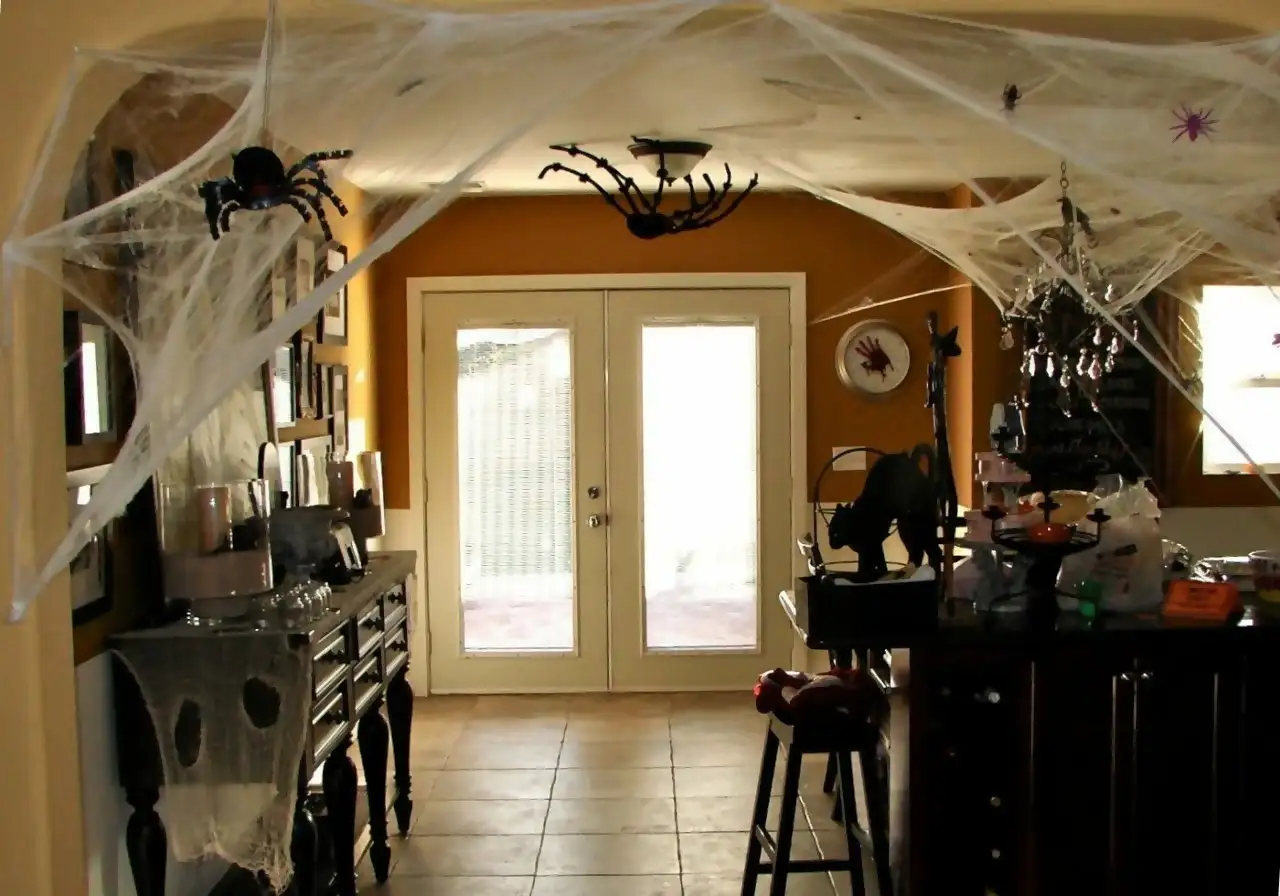 Using Pumpkins Is Always A Great Idea For Halloween Celebrations
Liven up your dwelling using traditional pumpkins in a brand-new way. For instance, think about stylized lettering, unexpected colors, and unusual placement for holiday décor. You just need to choose a phrase and then attach letters to real pumpkins. What about classic Halloween word "boo"?
For colors, almost everyone decorates the house with orange gourds. But instead of such a classic design solution, you could use white or black pumpkins. Be creative in choosing a placement for gourds. If you place them on cake stands, it will have a stylish and "tasteful" look.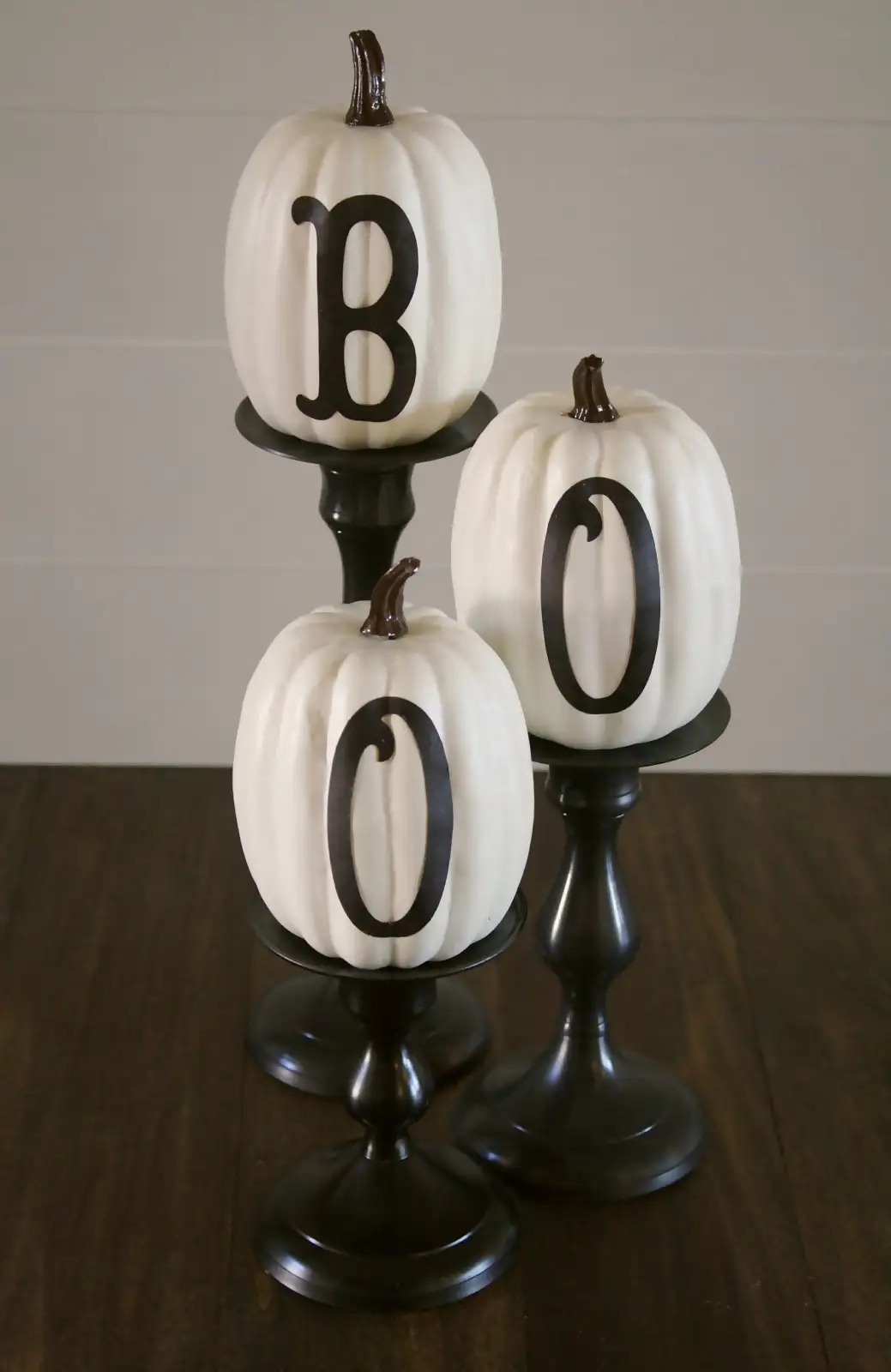 Use Balloons For Your Halloween Party
You could make a Halloween party awesome with cheap décor solutions. For instance, hang black and orange balloons from the ceiling in the hall. It's a simple and cool DIY project. You just need inspiration, streamers, and enough balloons. Good luck!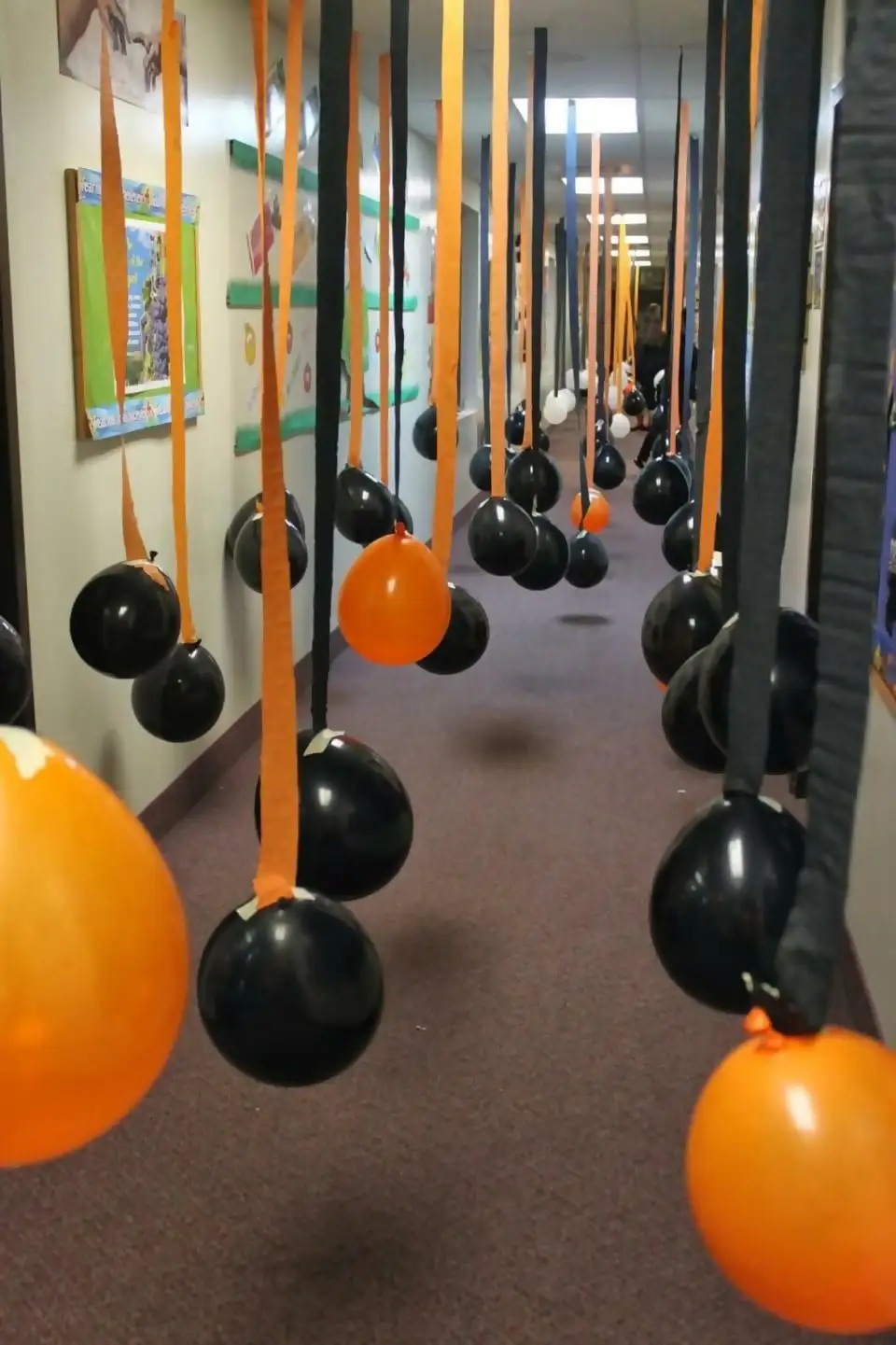 Kitchen Halloween Décor
Spruce up your kitchen in a cool seasonal style! When you decorate a table, think about welcoming and traditional details, such as Halloween-themed towels, plates, statuettes, yellow leaves, and, of course, many orange pumpkins.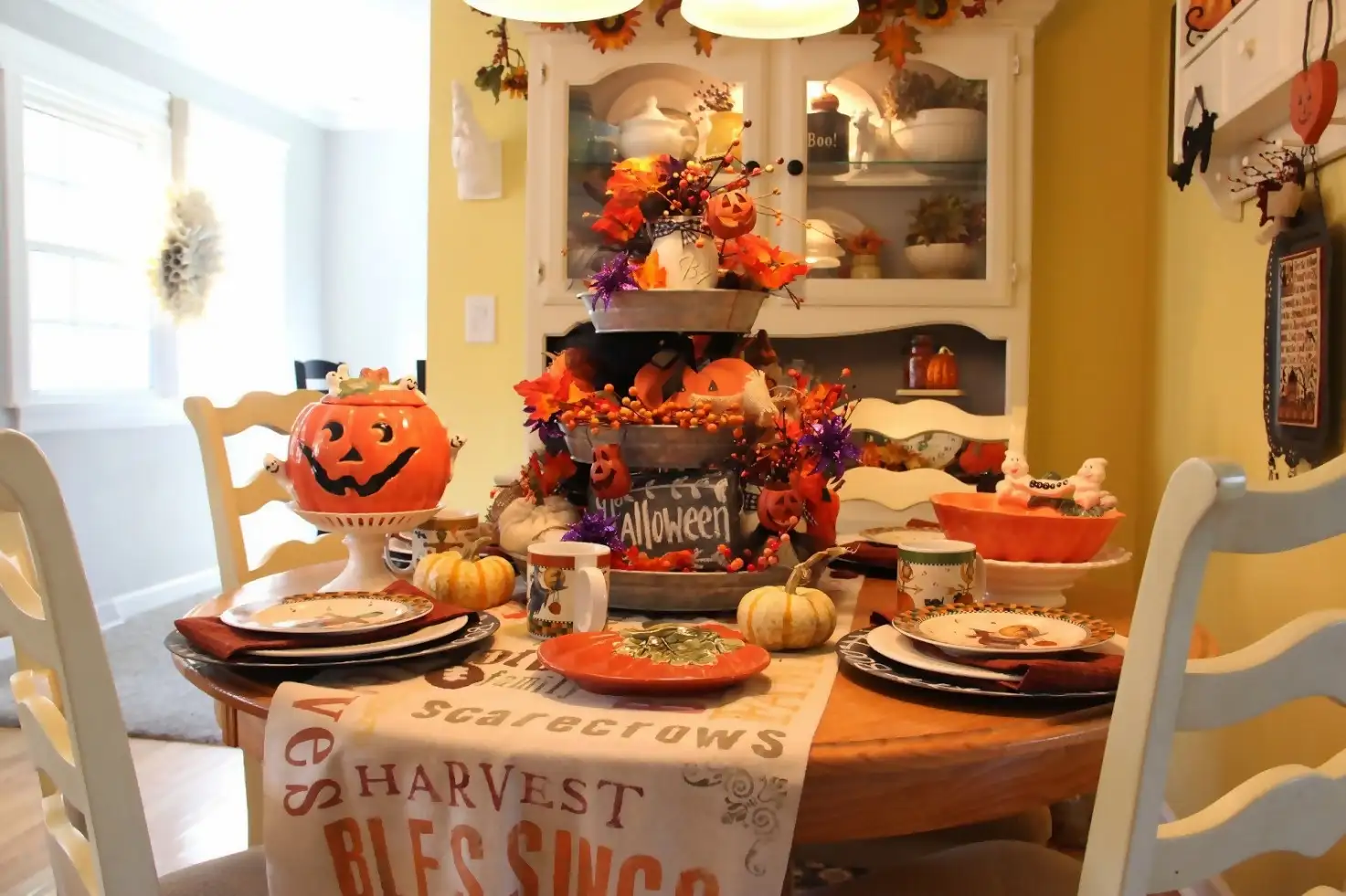 Create various Jack o'lanterns to show off your cool personality! For example, make a kid's face a little bit annoyed, a father's just happy, and a mom's Jack o'lantern face excited, to emphasize the connection of all your family with the Halloween gourds in your kitchen.
Bathroom Halloween Décor
Halloween is a great opportunity to show off your creativity without limits! Taking a bath is not only for humans, skeletons also want to refresh their bones. Bathroom décor could be really cool and a little bit scary if you add some details, such as a dog skeleton and shower cap to a human skull.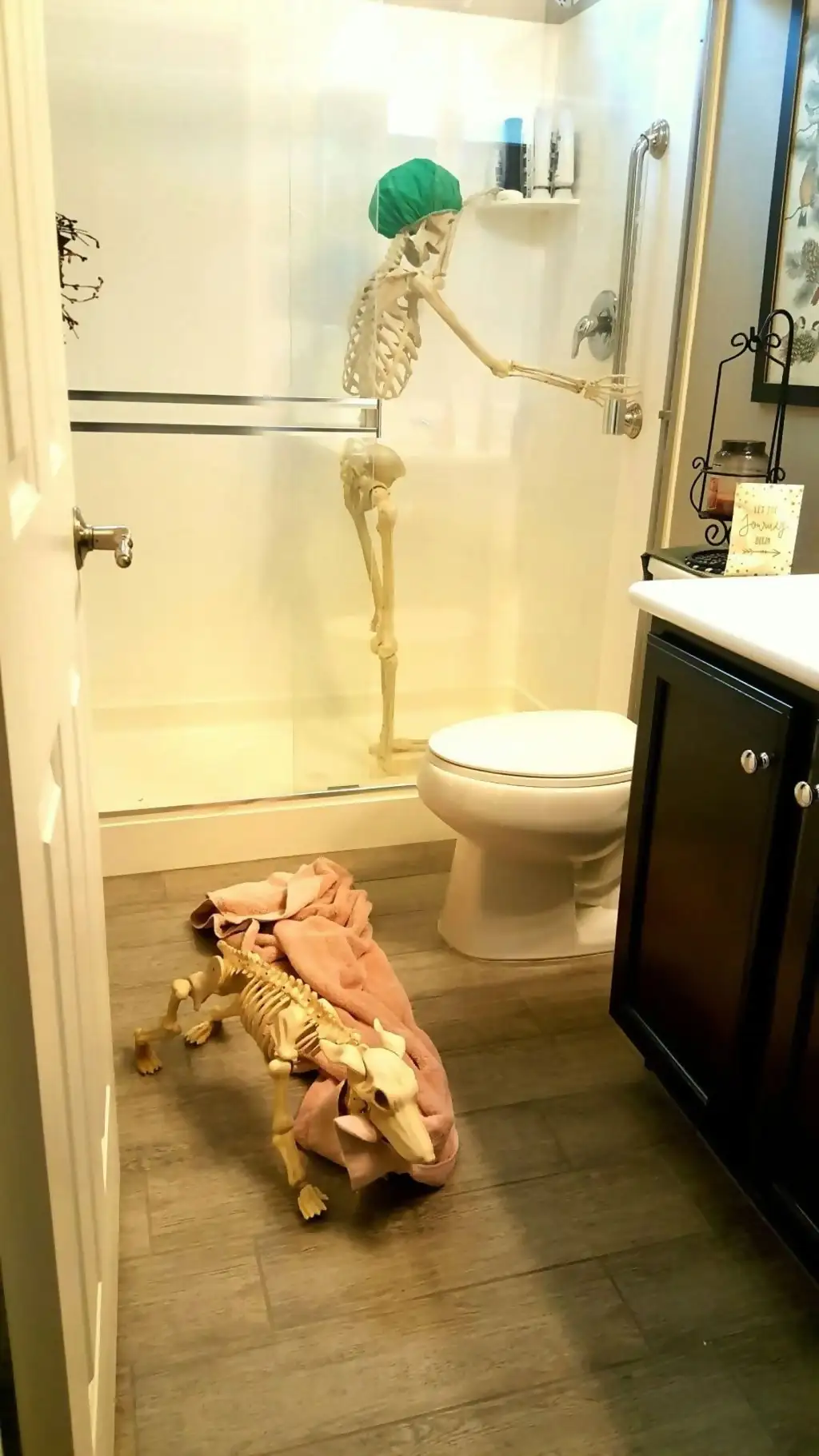 Creative Halloween Accessories
Various details are important when you decorate your home for any holiday. Actually, scary accessories make Halloween a bright and cool event. Whether you like modern or vintage items, it's easy to find and buy anything that you want in the stores or just on Internet shopping sites.
Think about a Halloween composition of a bouquet of black dried flowers in a dark-colored vase, with a skull, candlestick, and gravestone on the tray. It's a little bit scary to observe something like this even for a creepy scarecrow.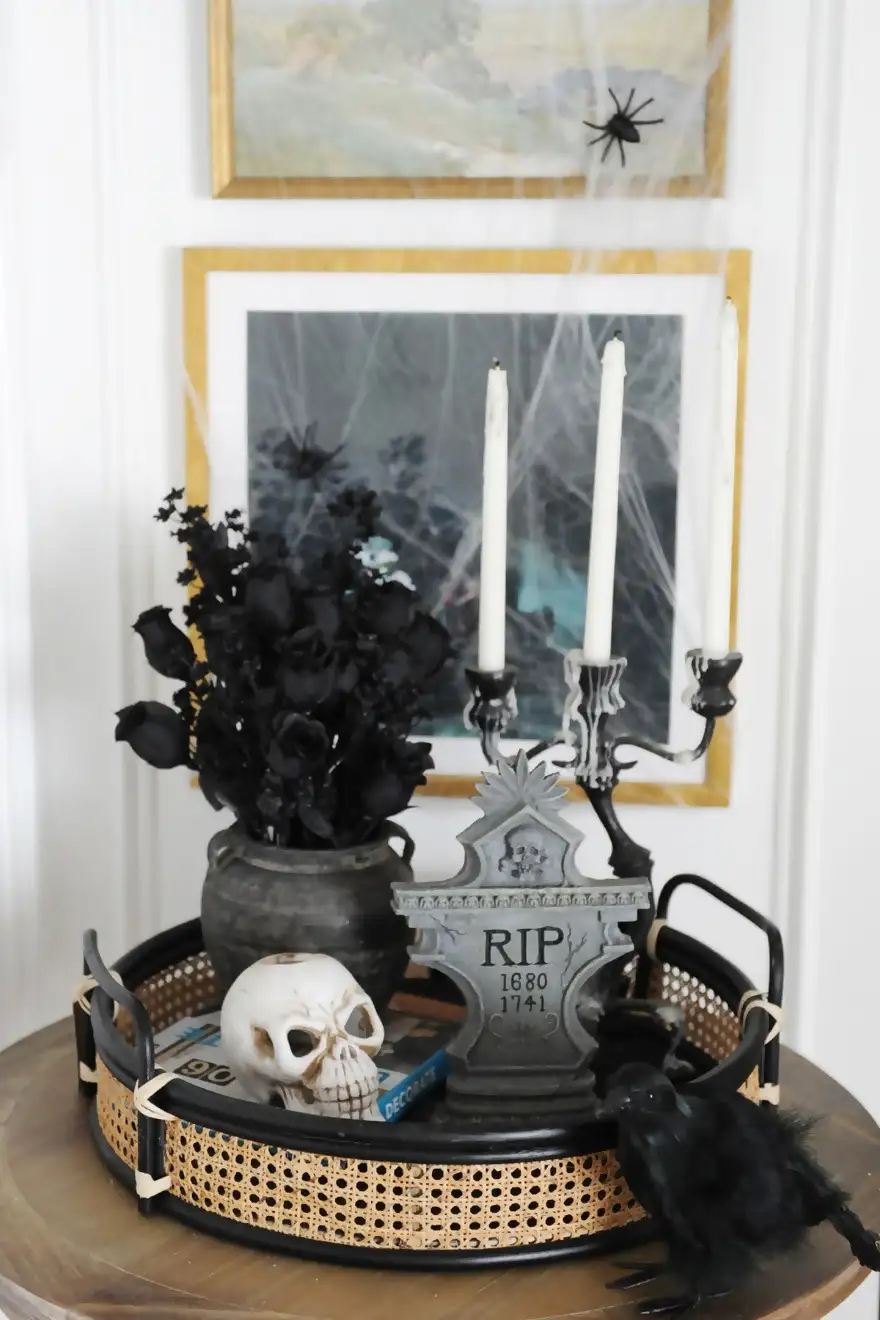 If you are all about vintage Halloween decorations, complete your composition with something old-fashioned like a typewriter, casket, or/and frames. Instead of a traditional tray, you could use a vintage suitcase to place Halloween accessories.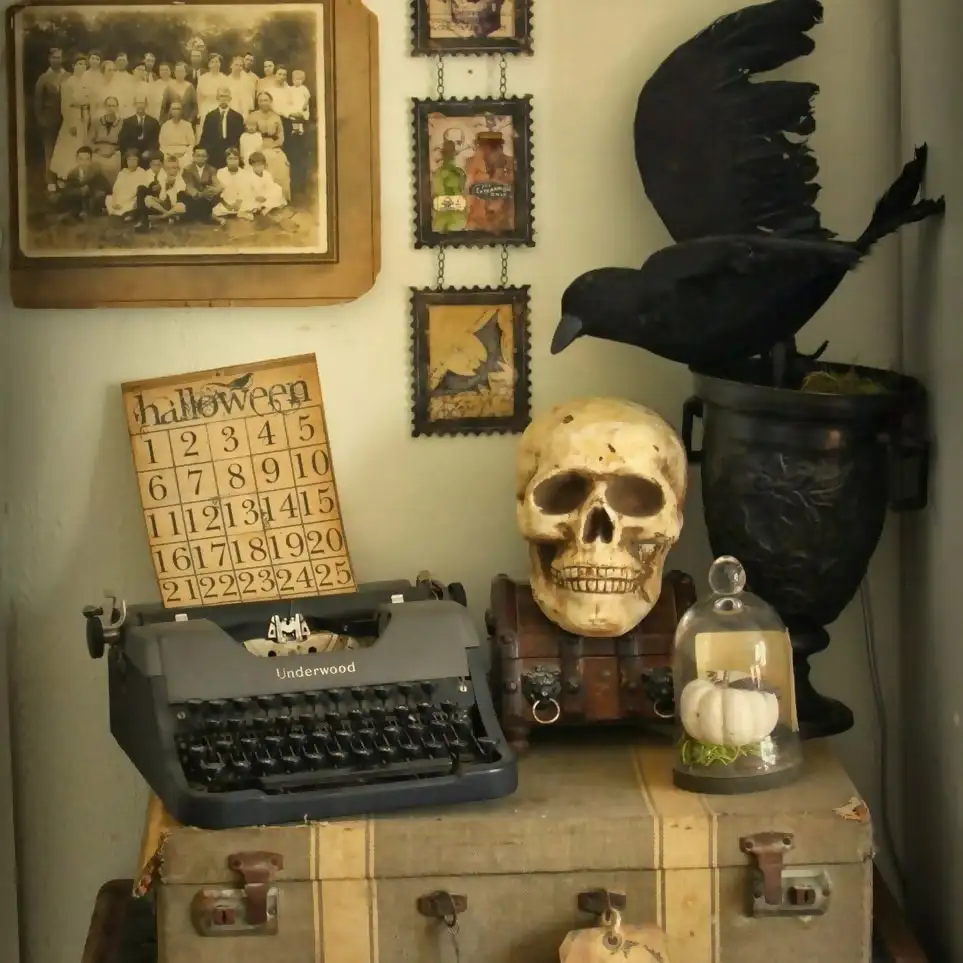 Decorate Your Windows With Creepy Items
When it comes to window Halloween decorations, you have a few options. You could decorate your windows inside, outside, or from both sides. The most popular items for windows are various hanging skeletons. They are scary enough to create fun for all your family.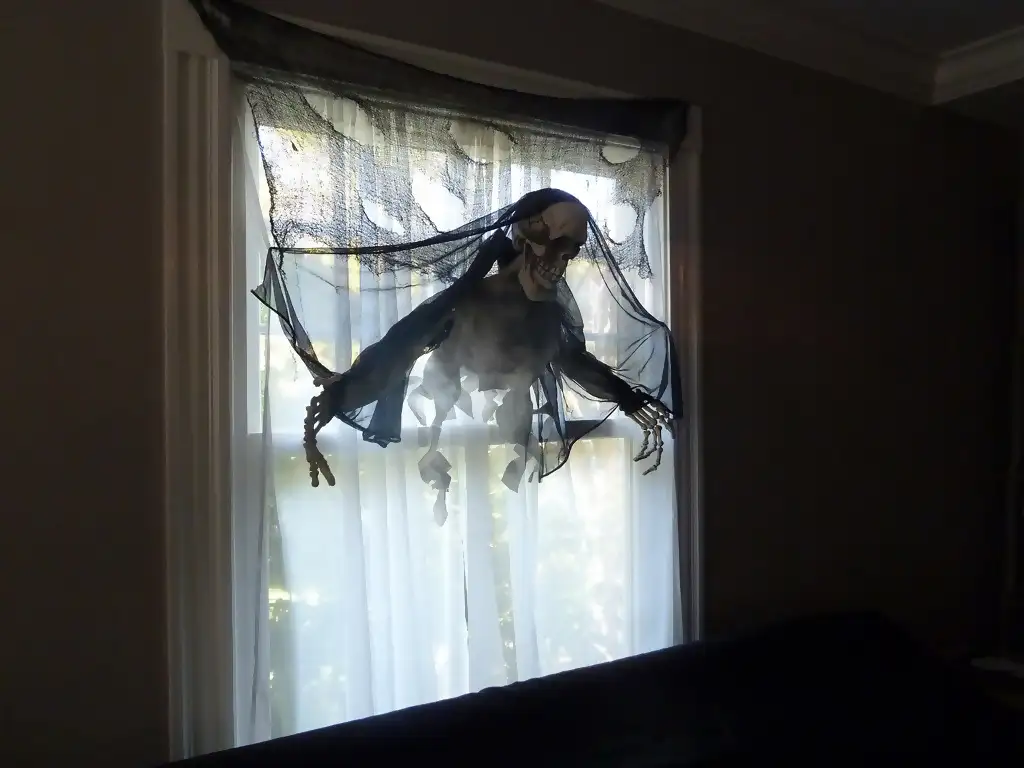 If you want to install a more unexpected and creative Halloween item than a skeleton, think about a hanging killer clown. You could place it outside your window to scare your neighbors and their children. Are you ready for this?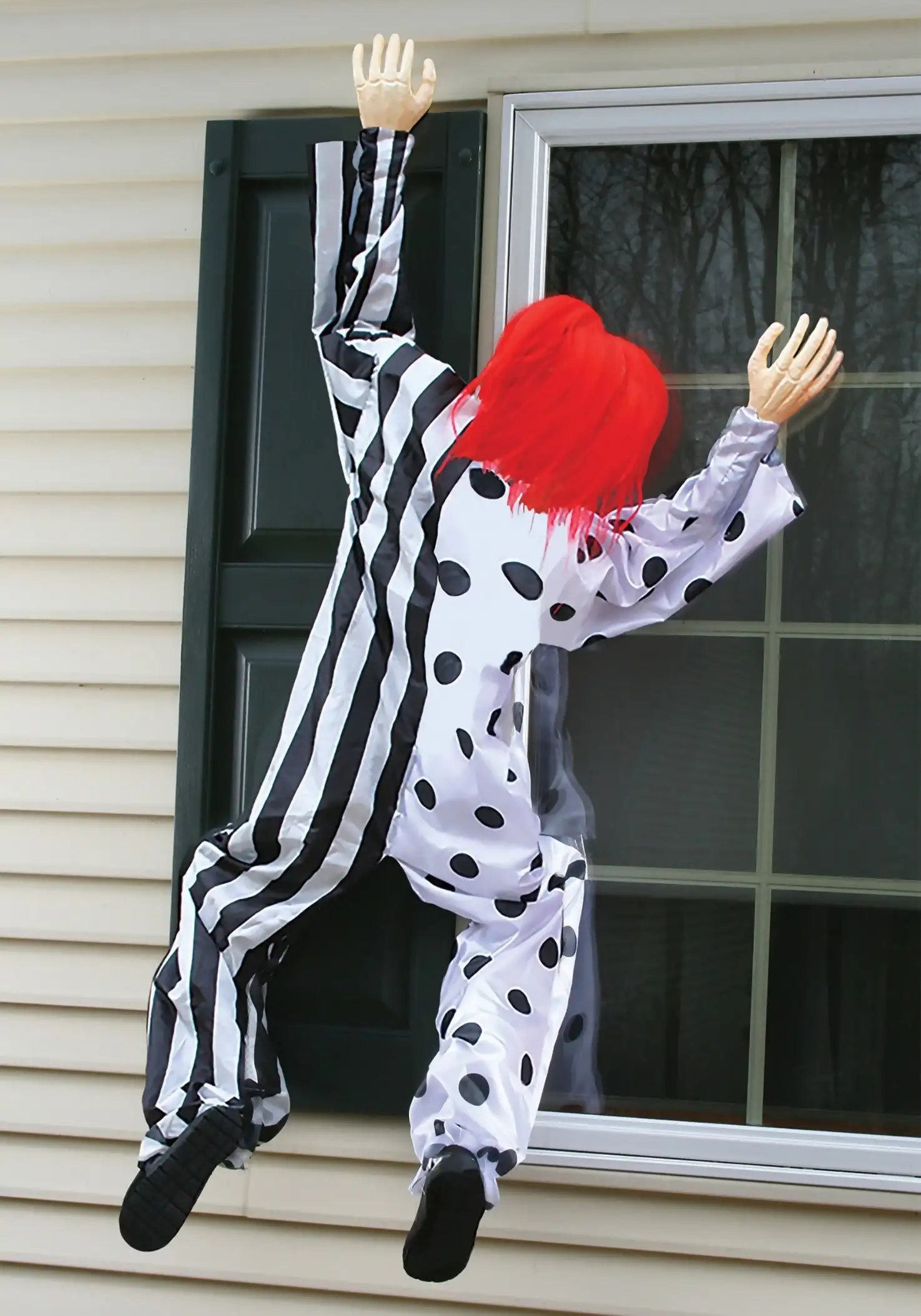 Don't Forget To Make Your Walls Horrific
It's easy to feel the Halloween spirit and mood when you decorate your walls with thematic posters and stickers. Such a budget-friendly solution gives you enough inspiration and optimistic vibes during a Halloween season.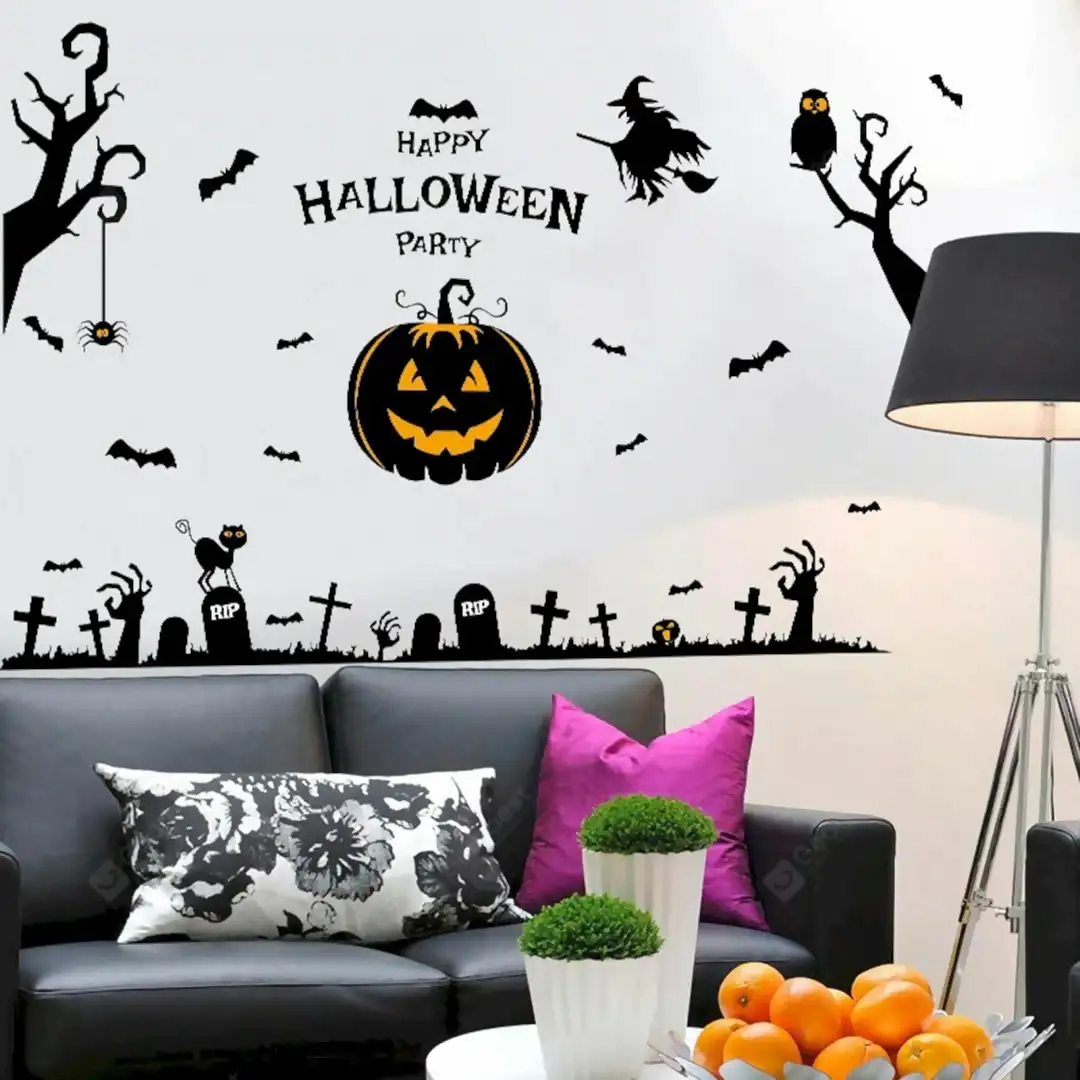 Outdoor Halloween Decorations
For decorating outside your dwelling, you could use traditional Halloween items, such as pumpkins, wreaths, skeletons, skulls, zombies, spiders, various animatronics, and other fancy props, to create a haunted house. It's a great opportunity to decorate your door, windows, porch, and yard in an unusual way.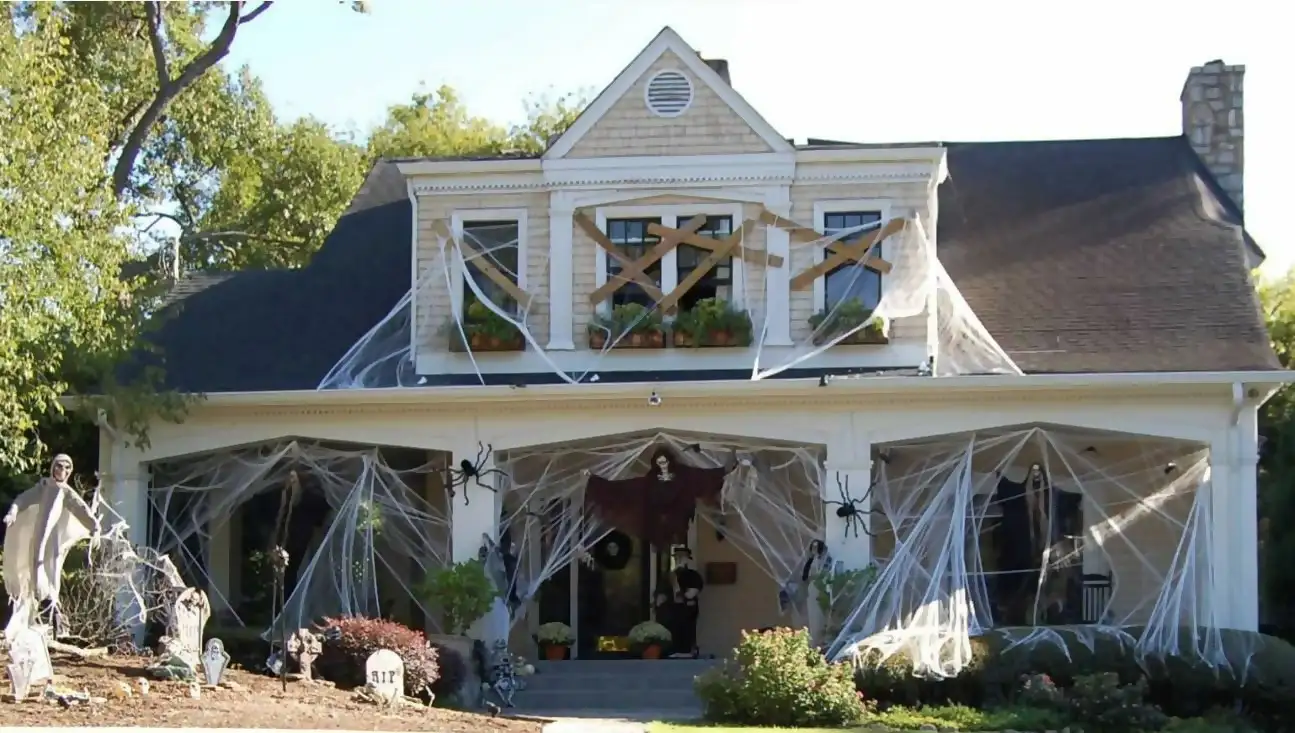 Don't forget to scare neighborhood kids with some spooky Halloween scenes on the yard! You need just turn on your imagination.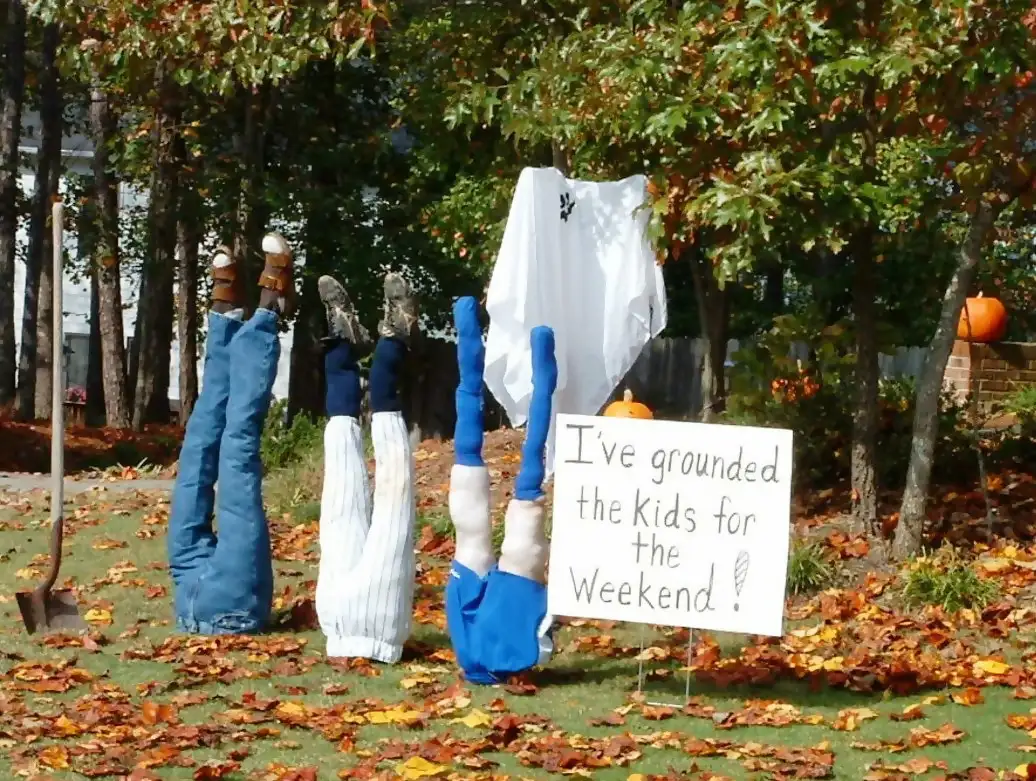 Skeletons are the best guards to protect your house during Halloween. Maybe you also need a few of these guys to provide a high level of safety! If you have enough money, opt for skeletons with both light and sound effects. They look really cool!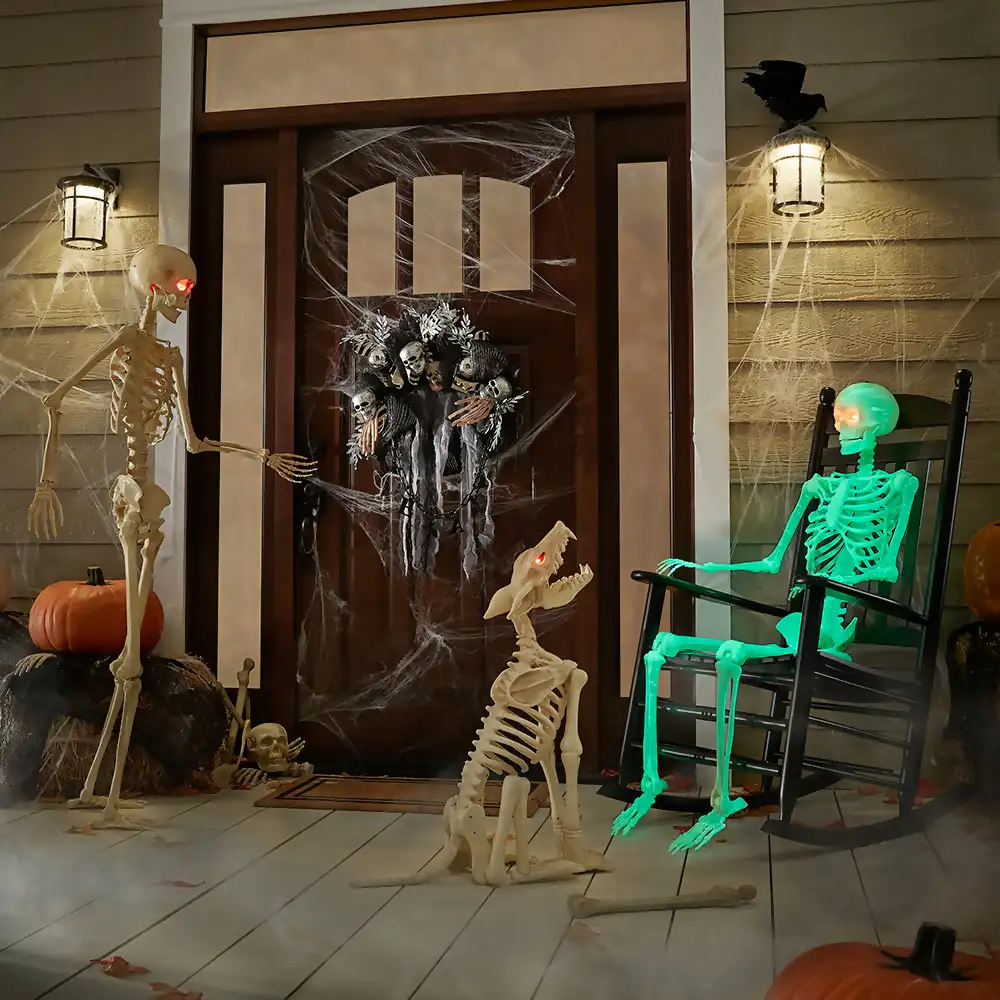 What about a cozy installation on your yard? Maybe your guards were frozen recently and want to roast marshmallows over a fire.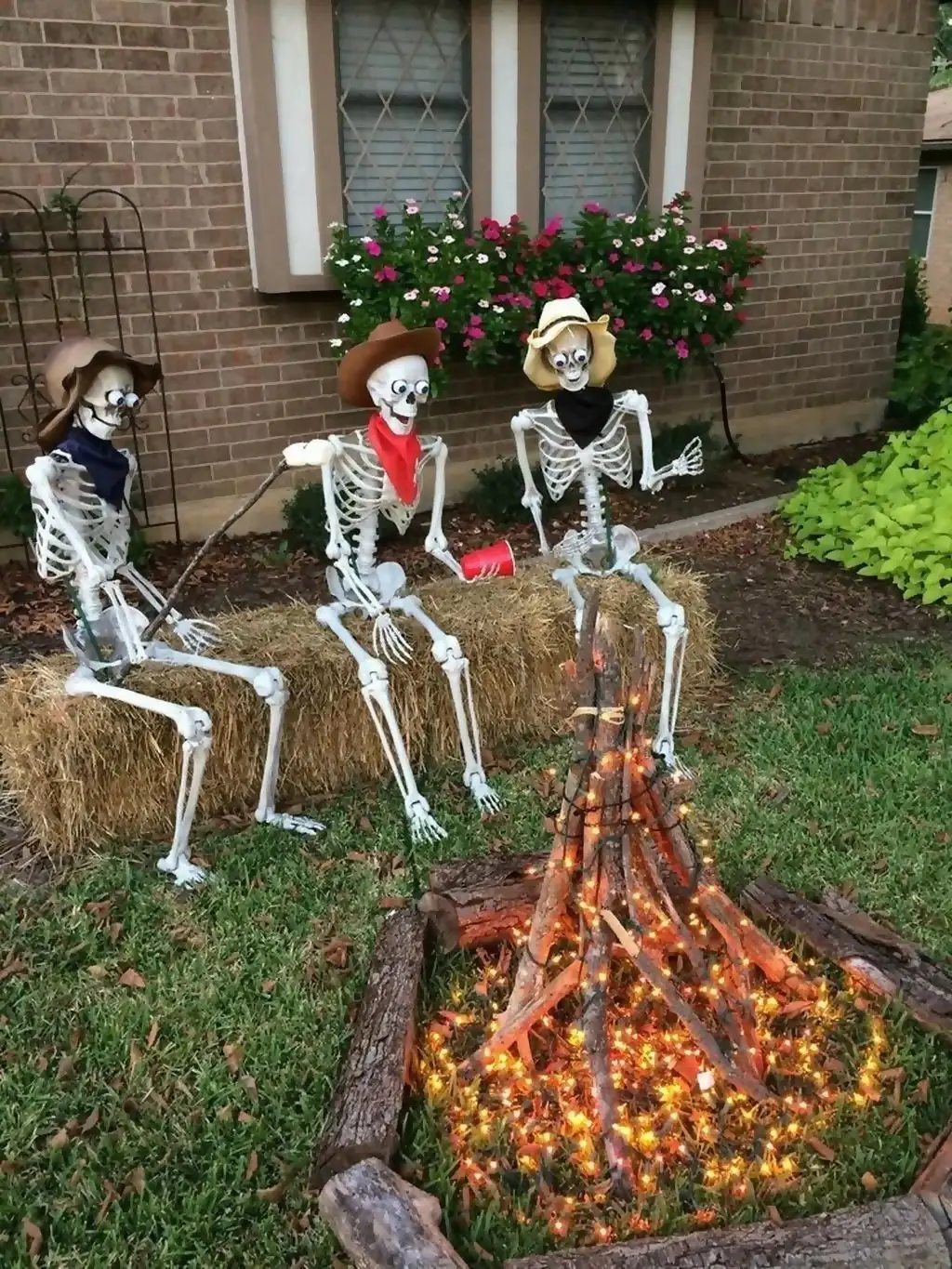 If you don't want to spend a lot of time and money on scary props, place a few pumpkins outside your door to emphasize classic Halloween values.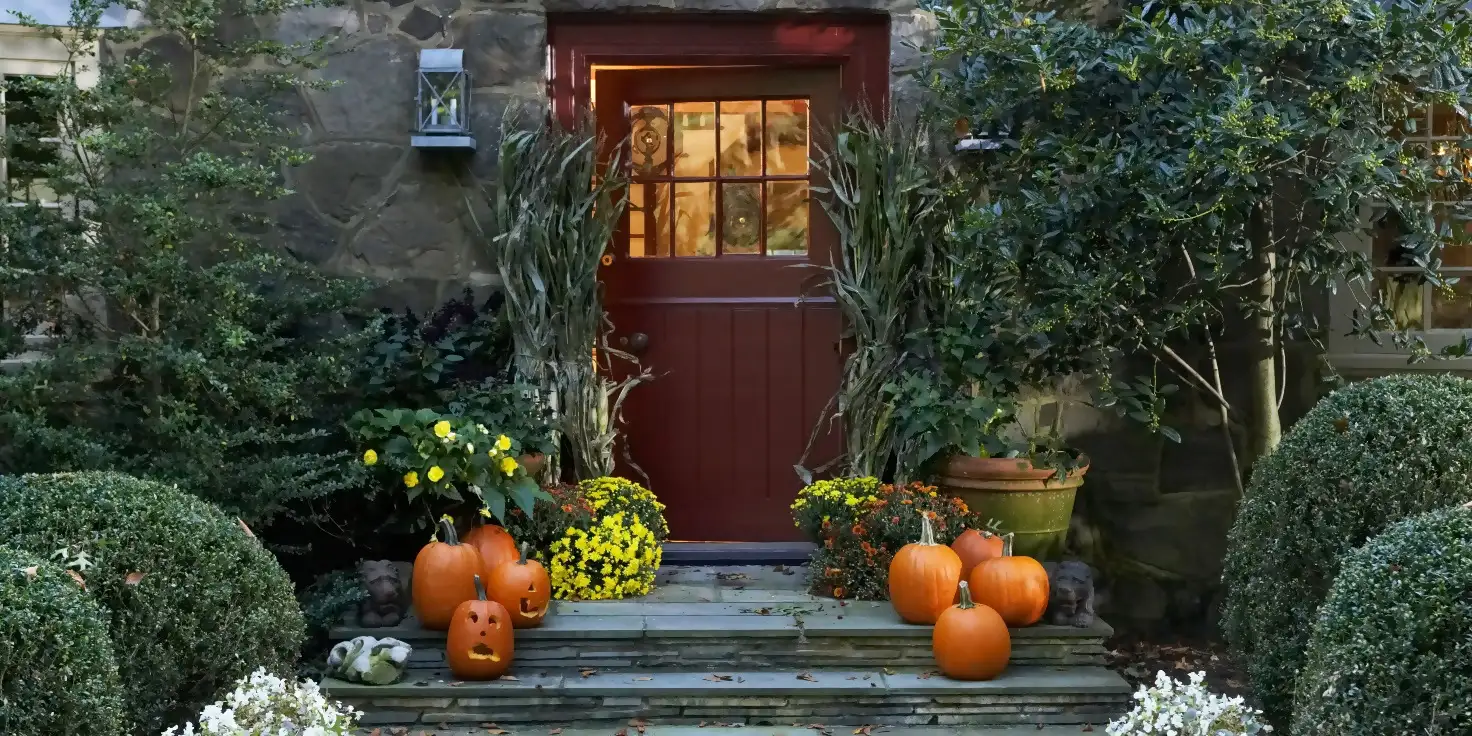 If you want something more, think about traditional door decorating to keep harmony with the pumpkins outdoors. For instance, hang a "Trick or Treat" Halloween banner. You could do it yourself or just buy one.