Stunning living room decor
The living room is the place where family and guests are relaxing, watching TV, enjoying fireplace, listening to music, talking, eating, playing table games, so it should be cozy and well-designed. Create a perfect living room with comfortable furniture, splendid wall décor and stylish colors relevant to your house style.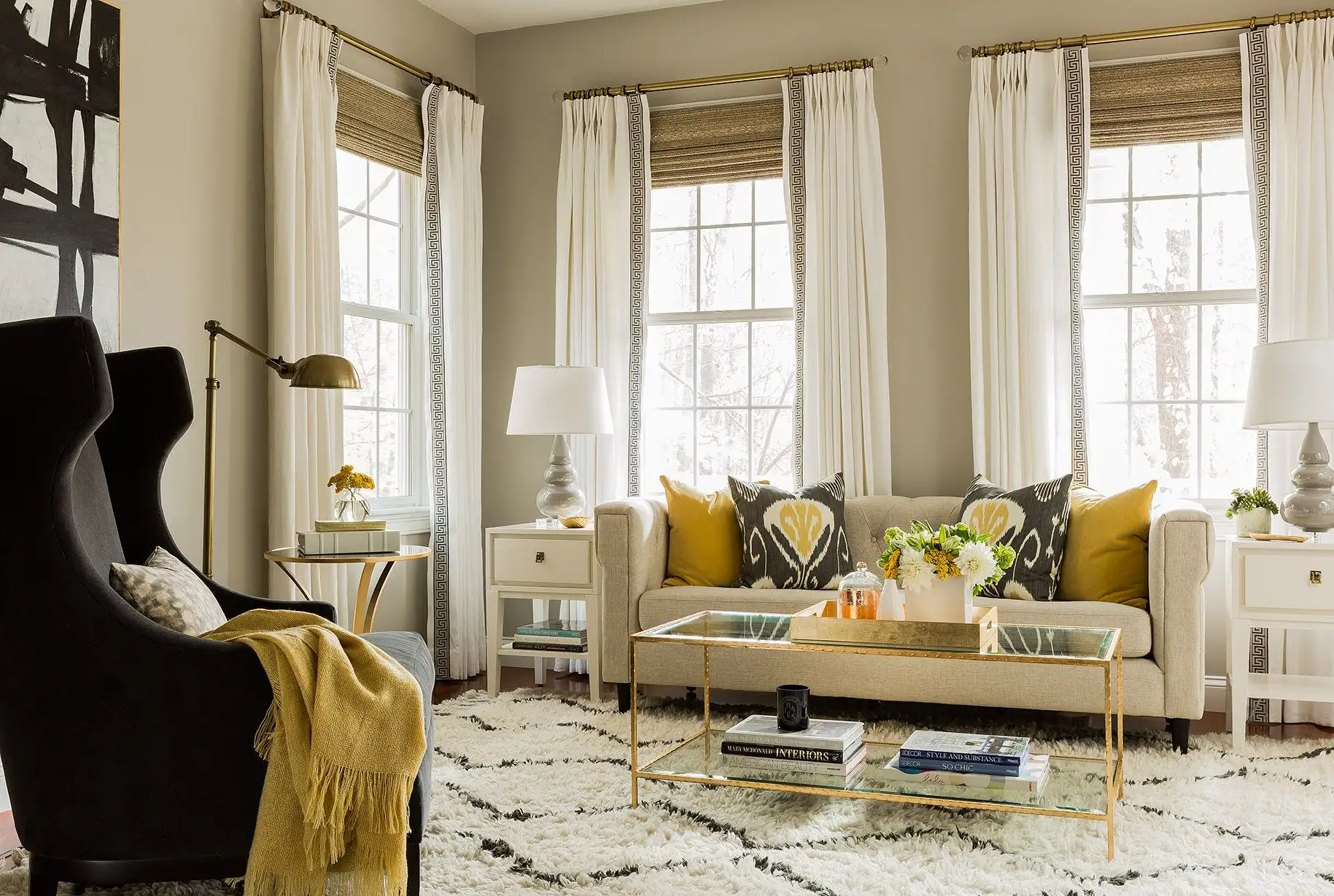 Living room décor styles
The first step to figure out about living room is what interior design style you`ll choose. You should decide which of them is closer to you and your lifestyle and then follow it without confusion and changing your mind after decorating was begun.
Spruce up your living room in contemporary, modern, farmhouse, Scandinavian, traditional or other design style which you like the most. Remember about well-designed furniture, plants, rugs and decorative accessories that create your interior.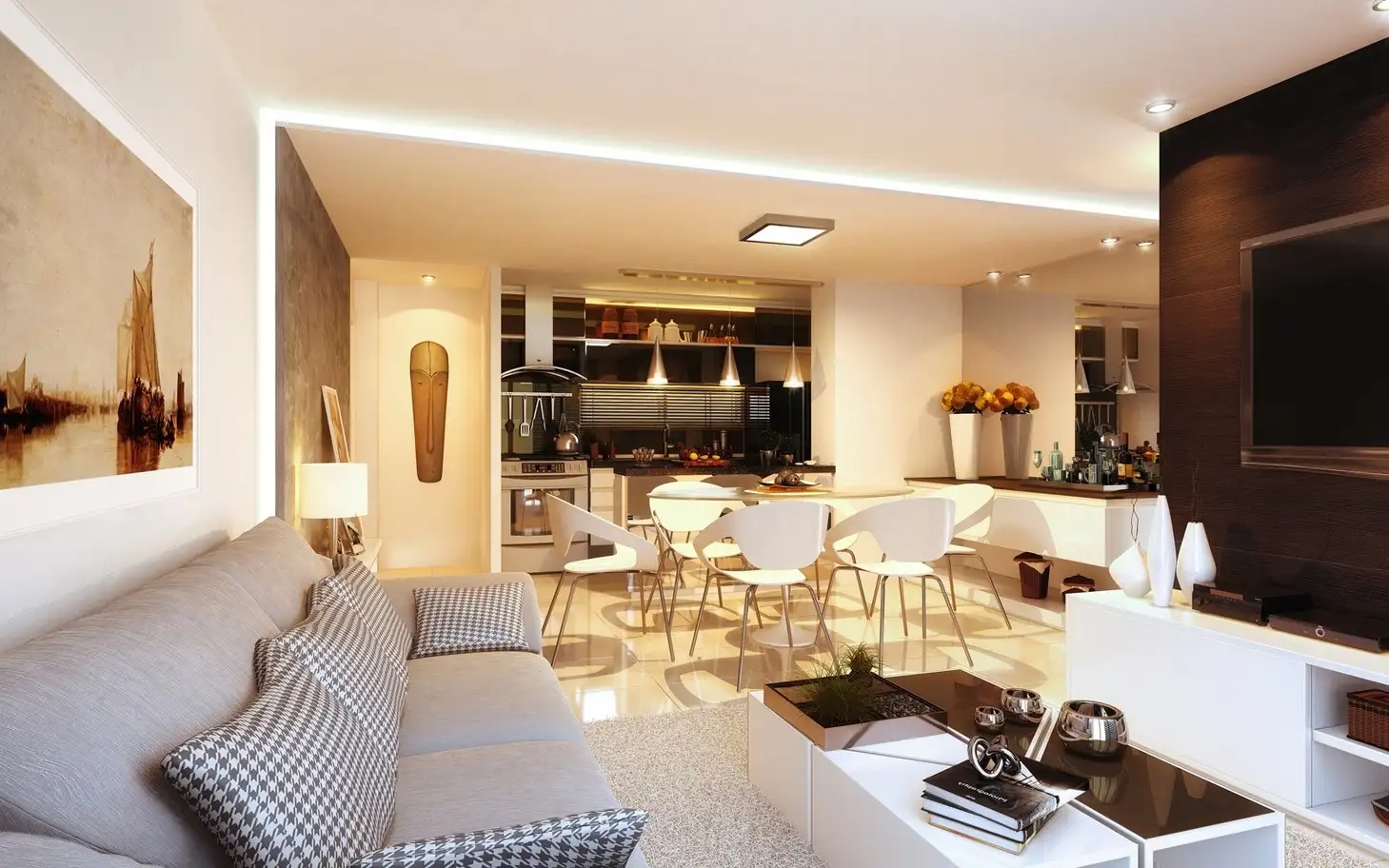 Contemporary living room
The most popular are contemporary living rooms. This décor style is extra flexible because it can be a mix of all types of traditional, modern or rustic design.
A contemporary living room which designed with combination of dark colors and brighter hues looks splendid and stylish. Pure shapes and lines, and beautiful simple furniture make your staying in living room comfortable.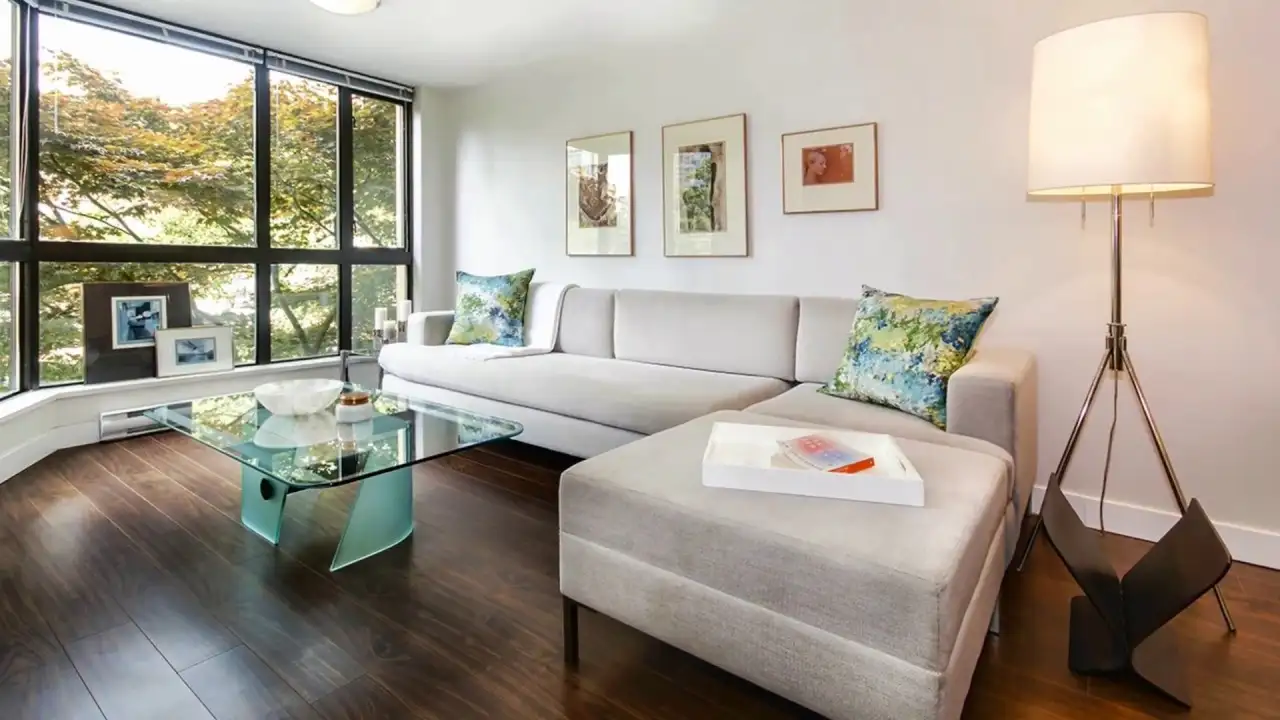 Splendid living room furniture
Decorate your living room with a sofa, armchairs, a table, shelves, etc. Your style may be chic, but your home décor accessories can still be cozy.
Create symmetry because a pair is always better than one item. Add two of side chairs or install a set of living room accessories for a light balanced space. Furniture with light color scheme looks splendid and warm.
Traditional living room with a fireplace
Hearth, mantel and surround of your fireplace create a cozy atmosphere in any living room. It can be the center of the room even when the fire isn`t turned on.
A stone fireplace makes a traditional ranch or farmhouse style look. You can use both wood and stone to create a warm and inviting farmhouse décor. Cozy, comfortable and more welcoming.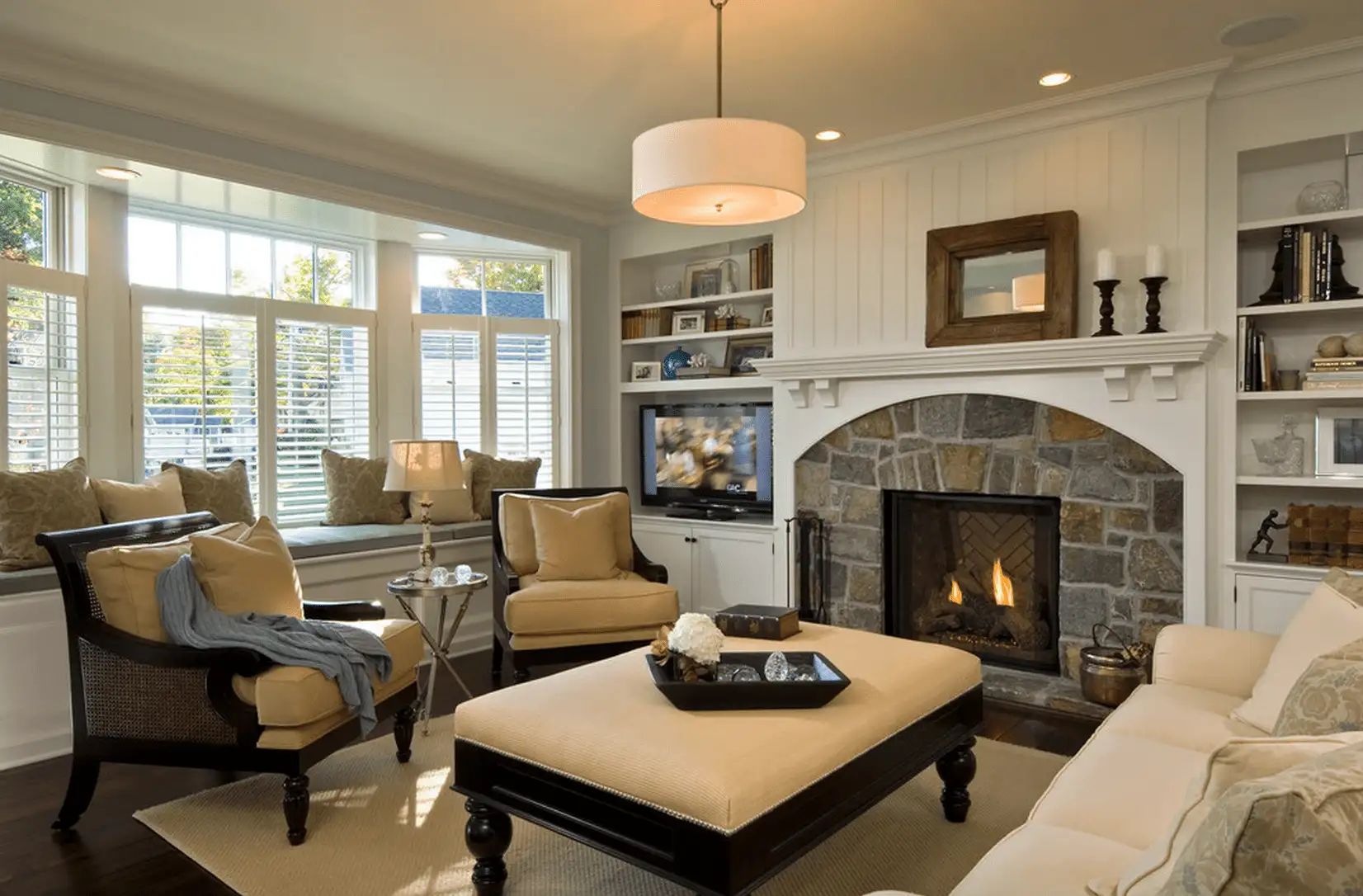 How to decorate living room with a fireplace and a TV
An awesome interior design solution is decorating a mantel with a TV above it and have a perfect living room as well. This space-saving trick emphasizes the beautiful home décor features and offers plenty relaxing activities. Such cozy multifunctional interior can create a perfect atmosphere for your family and friends.
Choose right position for your sofa and armchairs that allow to watch the TV and a fireplace simultaneously. You should use the mantel or adjacent wall for hanging your TV.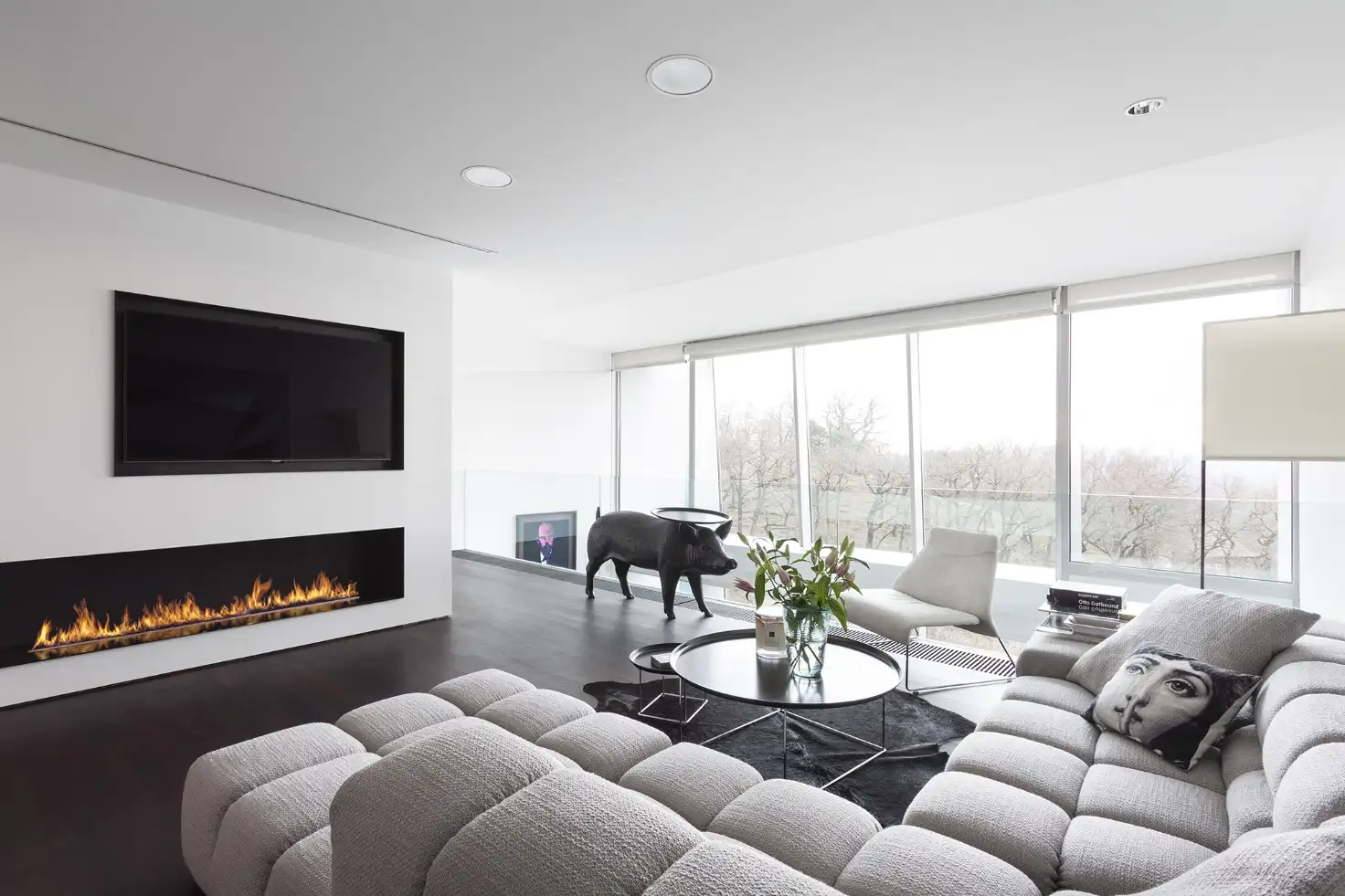 But also, you may put a television directly on a fireplace or put it on a shelf above it.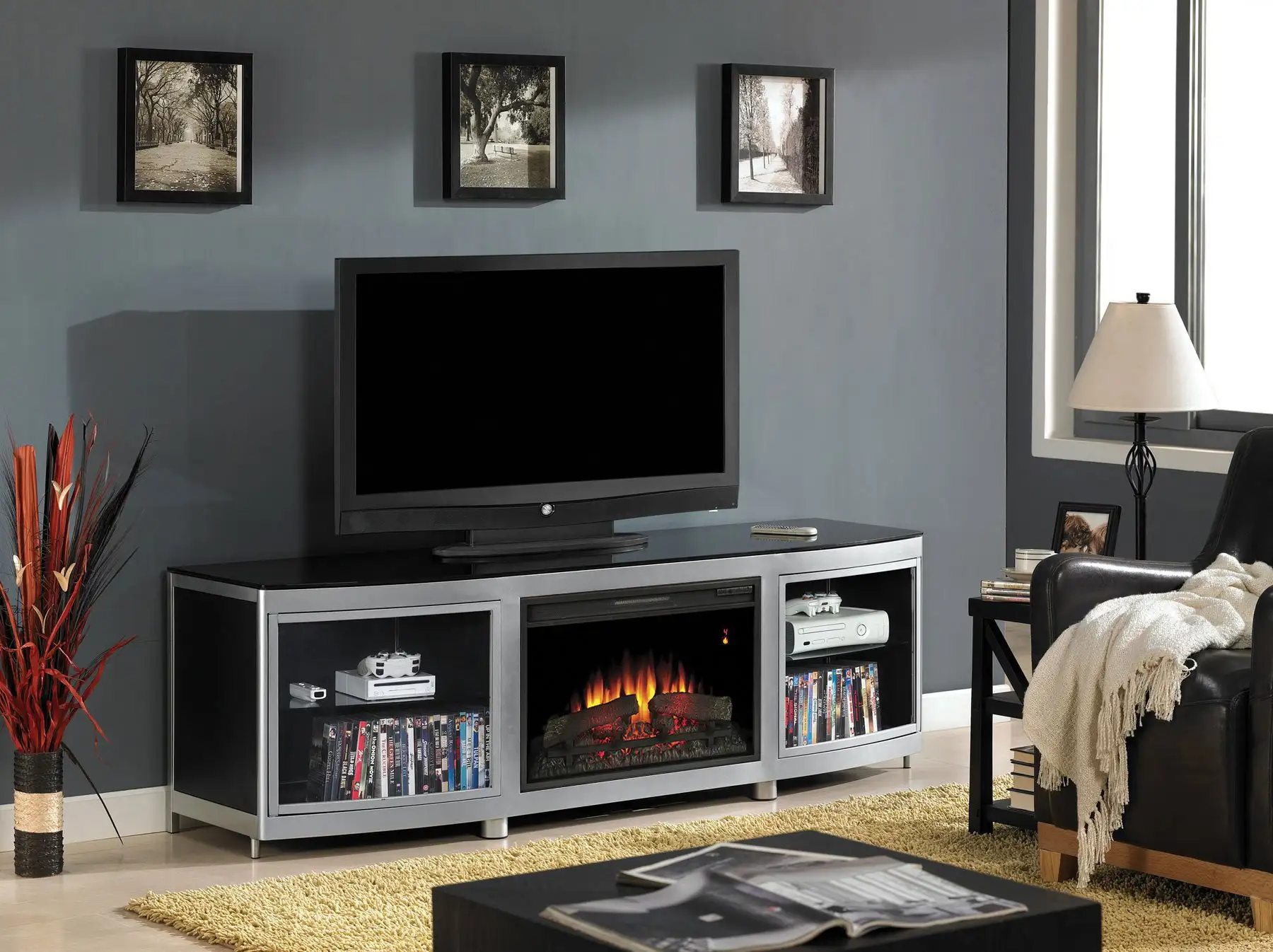 Stylish living room wall decor ideas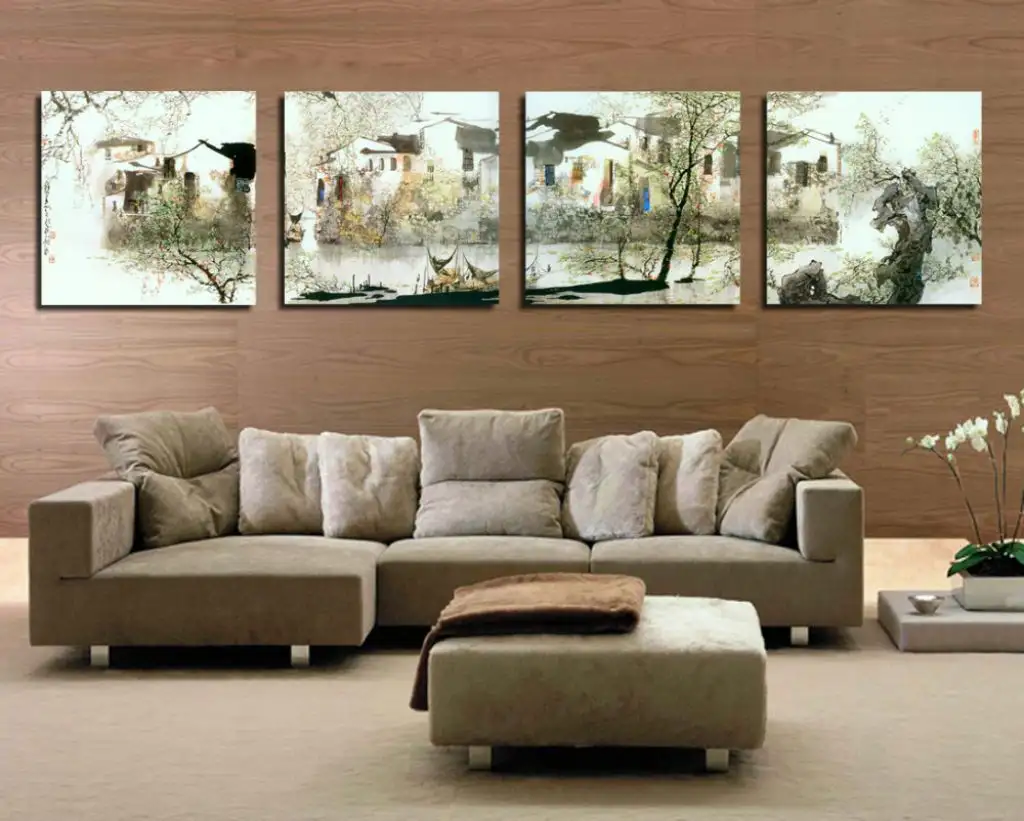 Create a photo gallery for a cozy atmosphere
You can create a splendid gallery hanging the photos, pictures or some decorative accessories on a wall. The best solution is to choose wall art that looks like it's centered. If you have a few photos you can place them proportional to the size of other and organize an equal space between each frame.
Pay attention to black-and-white photos in a family space. It's important for a perfect living room décor and splendid atmosphere. Choose creative frames of different length and shapes but the same design style.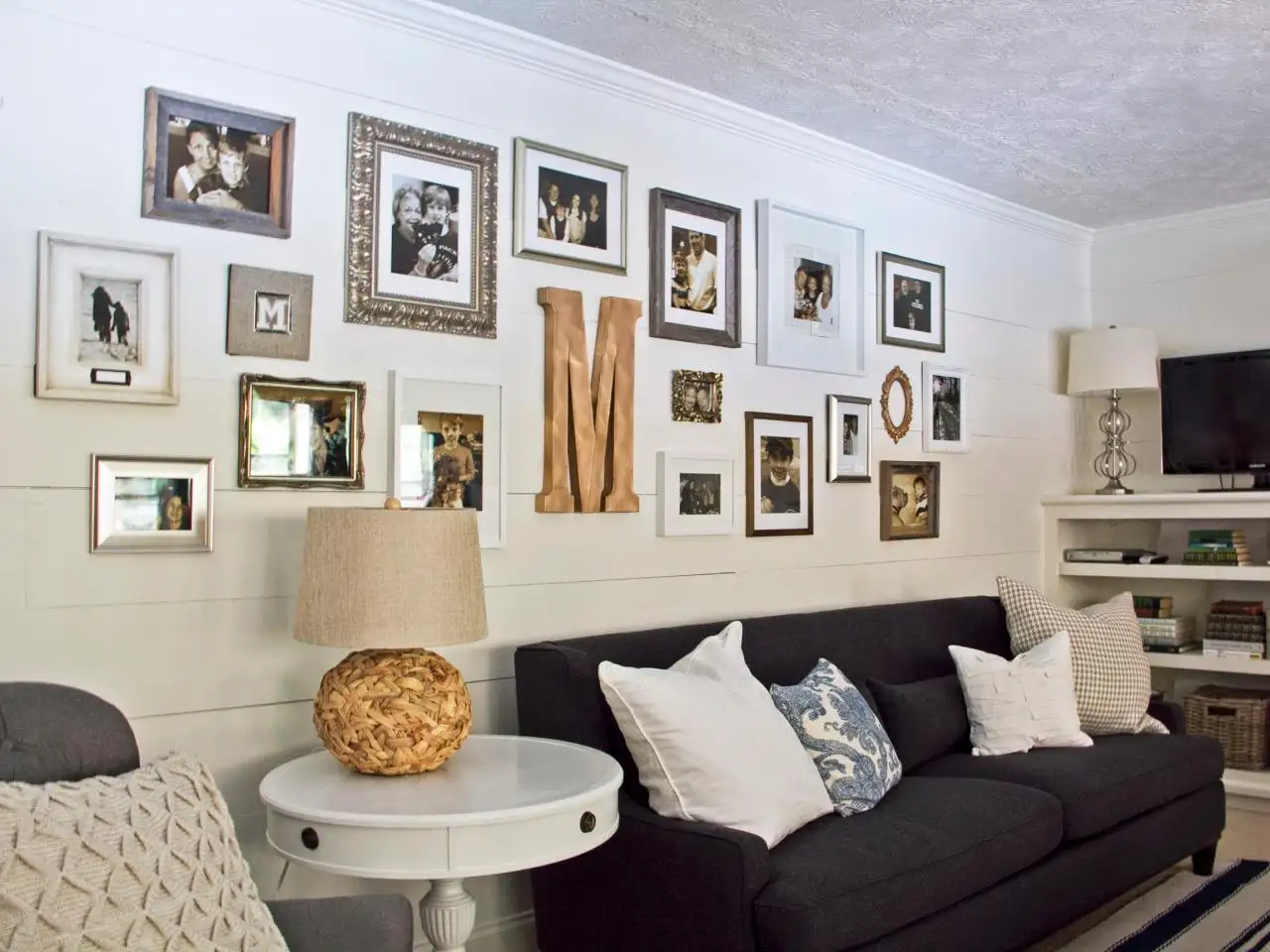 Awesome lifestyle items
If you want to be absolutely creative, you may hang on the wall some lifestyle accessories, for example, bowls or other plates, abstract elements, hats, etc. Add your personal signature with mixing colors and forms of decorative items.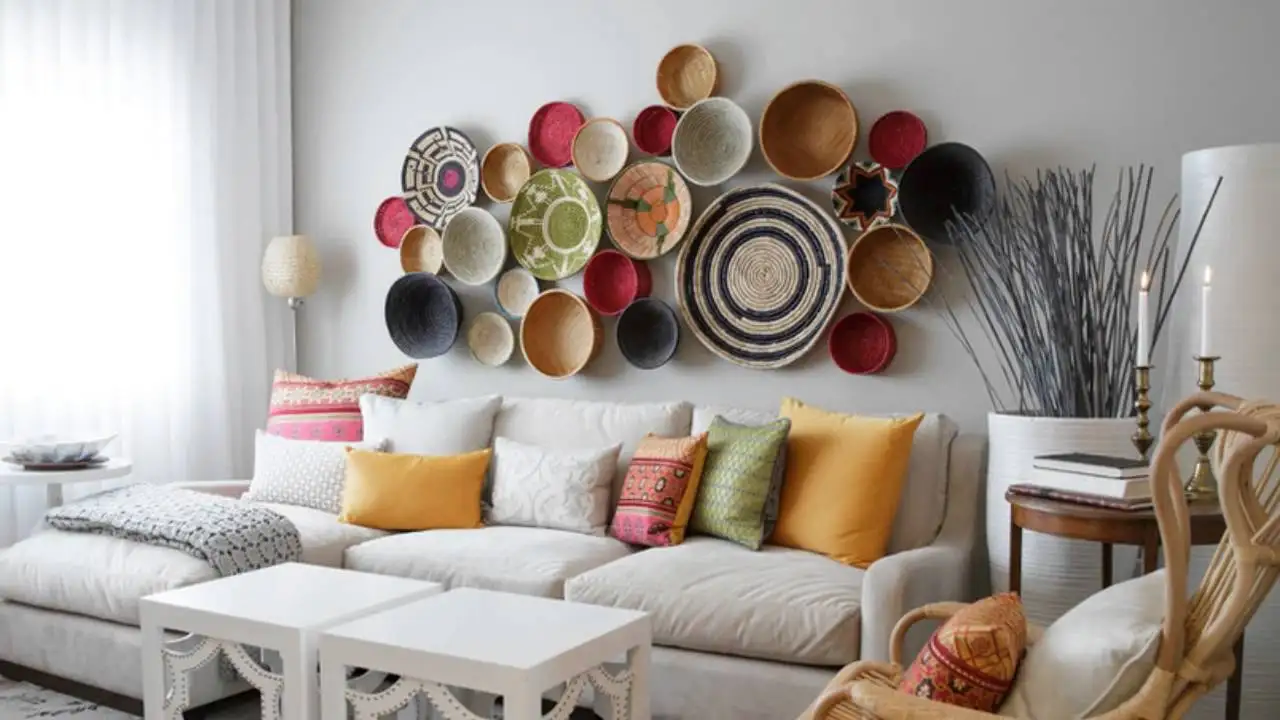 Sheer curtains for living room
If you need more light in a living room and want to make the space brighter, the right solution will be using sheer window curtains. Sheer curtains enlarge visual space so choose their kind, color and pattern wisely, considering room size and window orientation.
Small and North or West-oriented living rooms need more natural light that`s why it's better to use white hues, beige, purple and grey shades.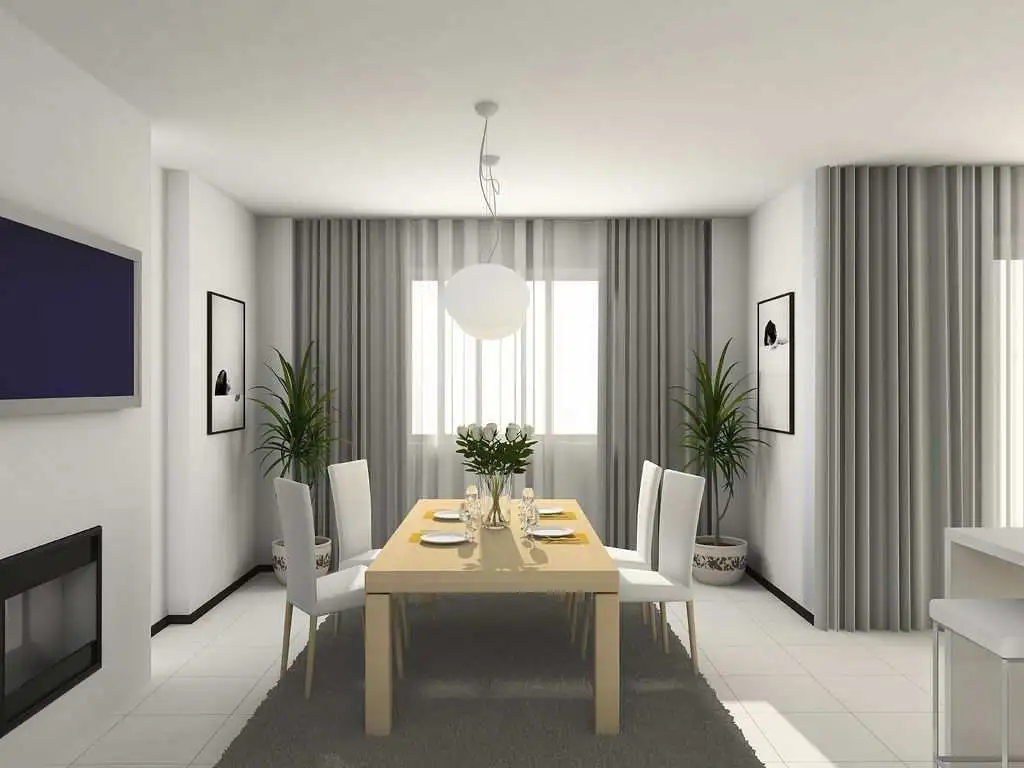 Living room color palette for your lifestyle
Your living room is a perfect place where you want to relax every day. Whether you want something chic and bright or neutral and calm, color palette should harmonize with walls and ceiling, furniture and other room items. Combining of light and dark hues is the awesome solution for a perfect décor.
White color scheme, dark blue and light blue hues make a living room feel like an infinite sky or stormy ocean. The deep-colored walls help feel like on a vacation, giving a cozy and open shade. White ceilings make you feel lighter and freer in the living room.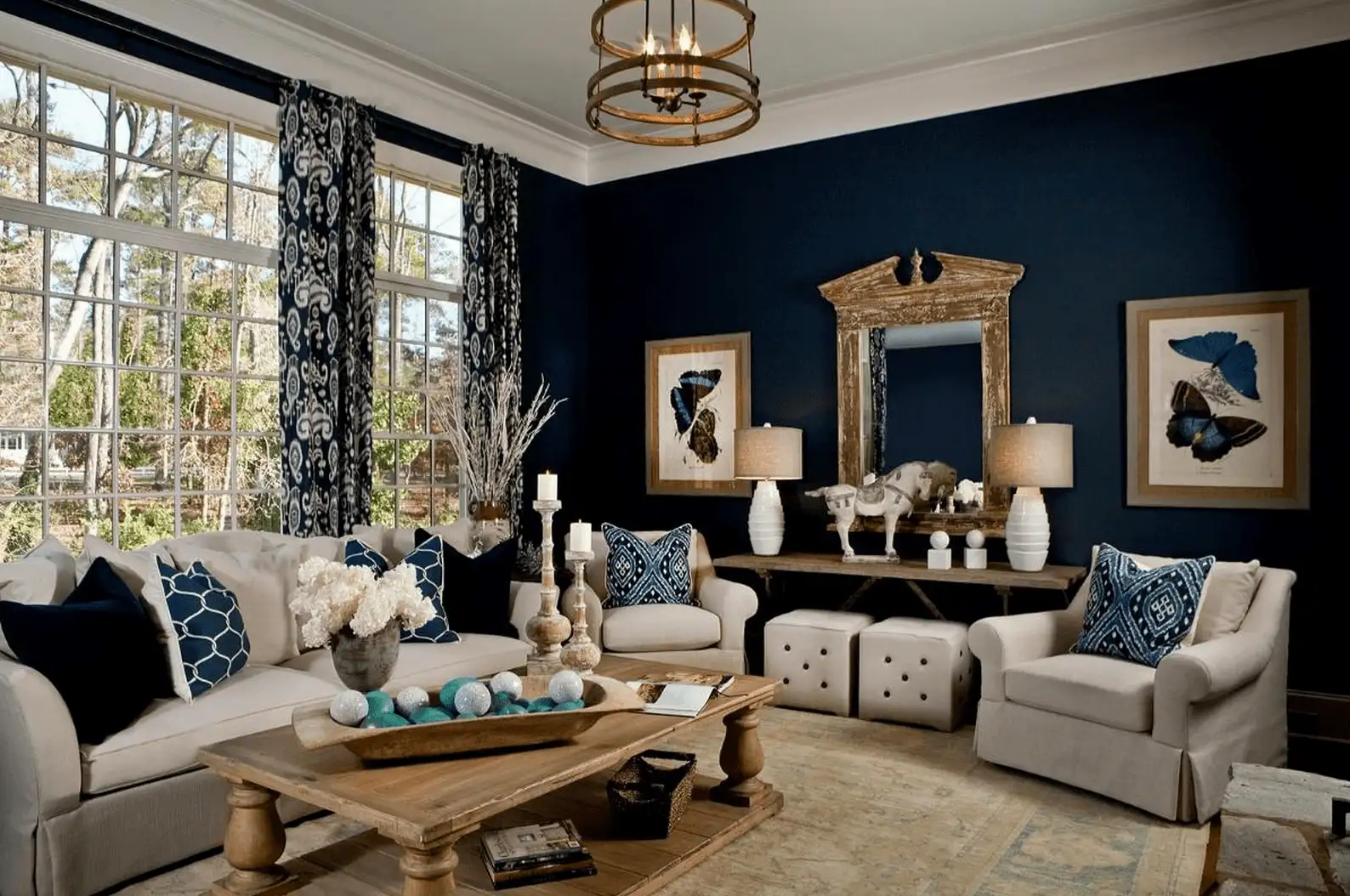 Decorate living room with plants
Green plants not only make your living room more welcoming and splendid, but they also add refreshing vibes to your home. Whether you have contemporary or eclectic home décor, sprucing up a space with plants will bring a fresh breath.
Small plants should be placed on the windowsills, shelves, benches or tables, while large ones - in the corners of the living room. Also, you can hang some of them on the wall or ceiling for absolutely non-standard impression. You may cover up the additional space beside furniture by placing a dracaena or a parlor palm.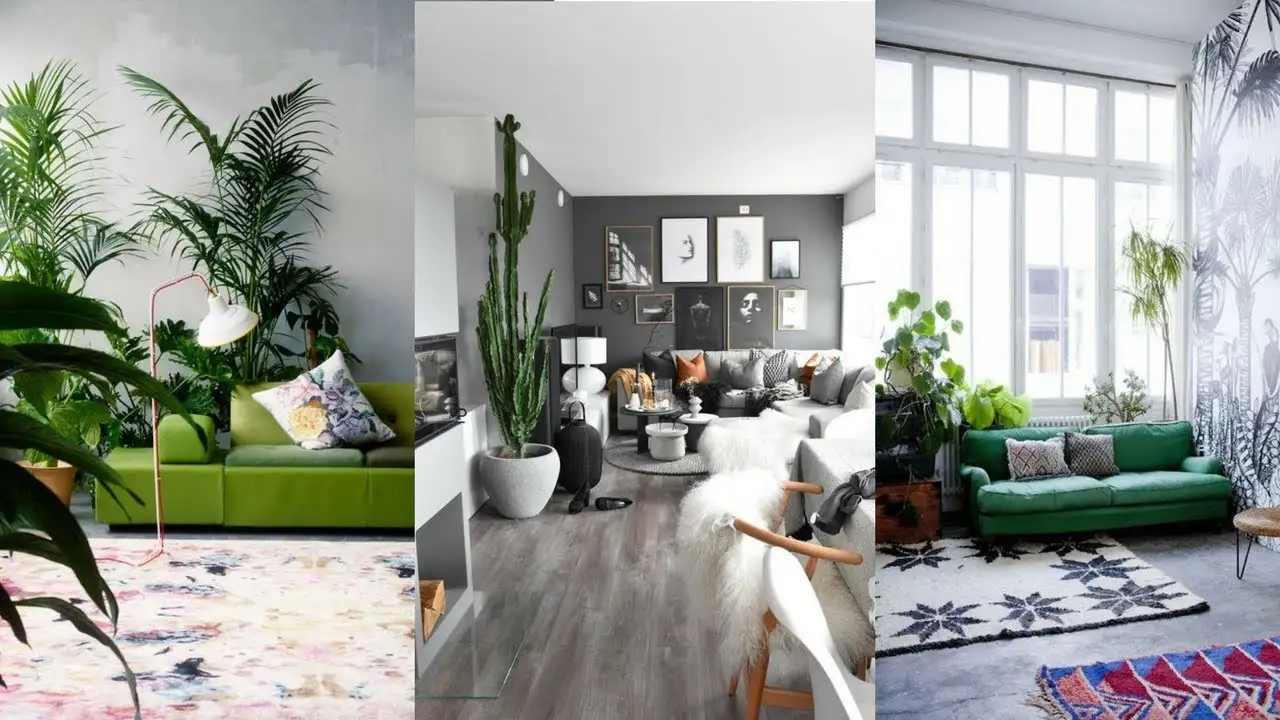 Easy ways to decorate a small living room
Small living room decor ideas circle around creating an illusion of larger space. You may paint walls in white color and add a sofa with the same color shade. It`s a stylish and simple way to make any small room feel brighter and larger.
Scandinavian furniture and small spaces go together like falafel and tahini. Choose a sofa that's proportional to the size of the living room, and if you're still in need of more seating, use comfortable stools. Mix a stricter palette of black and white with shades of brown.
Nothing complements a living room like green plants. You should use at least one. Decorate walls with pictures in classic frames for cozy and harmonious atmosphere. Don`t forget about a rug with a pure geometric pattern and soft enough to create light and a pet-friendly home.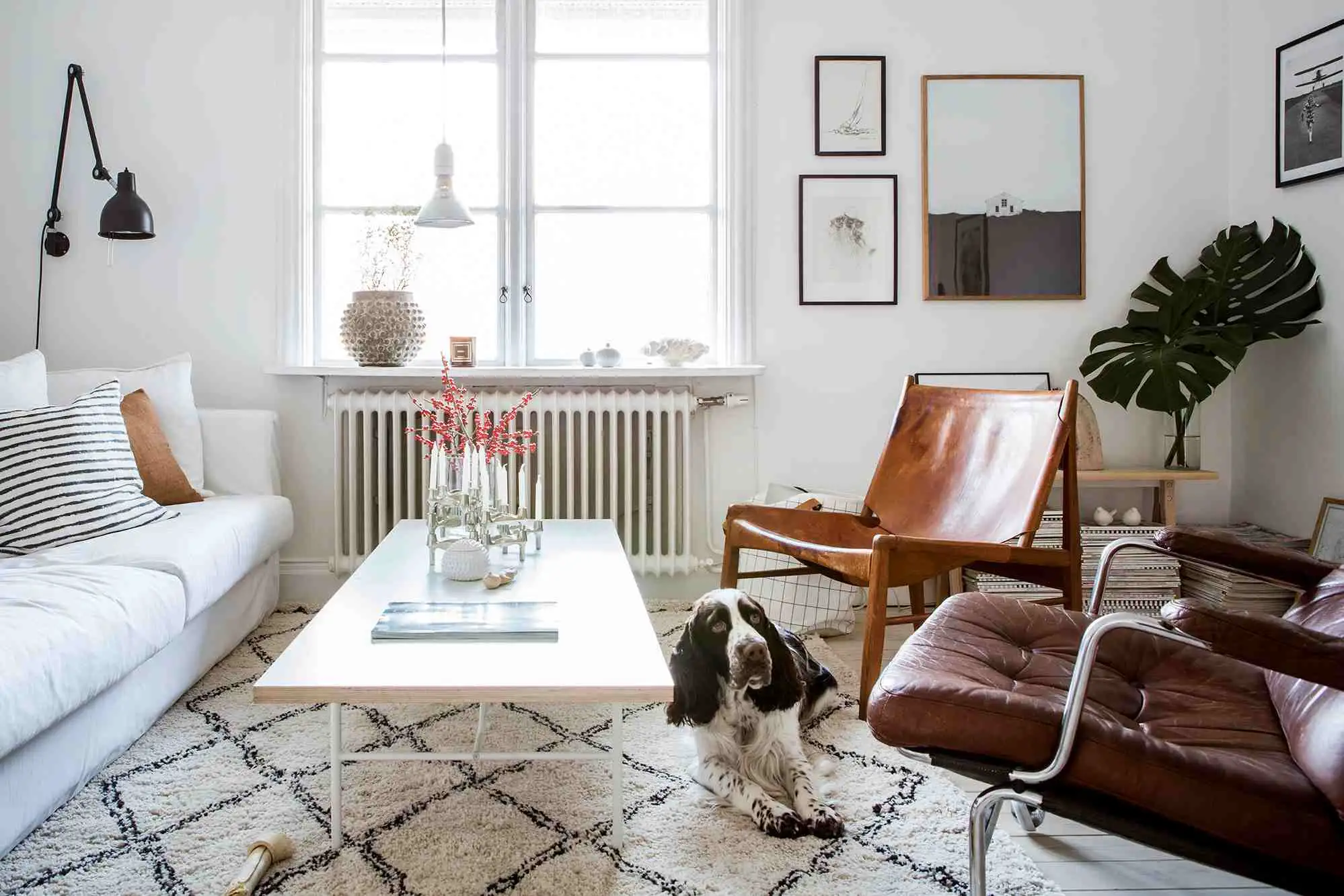 Living room rugs ideas
The right living room rug may add pattern to a neutral color scheme and harmonize all décor elements for your home. When you looking for it you need keep in mind a few highlights for your comfort include color, size and design style. If an area rug is too small it can make the living room look disjunct. So, keep in mind the way your furniture is settled and the size of your living room.
Choose a rug that is big enough to cover a living room space. You can combine it with modern, venetian or other interior design style elements. You may concentrate on bright or light neutral colors like white, beige or gray. It depends on your lifestyle and color palette of living room accessories.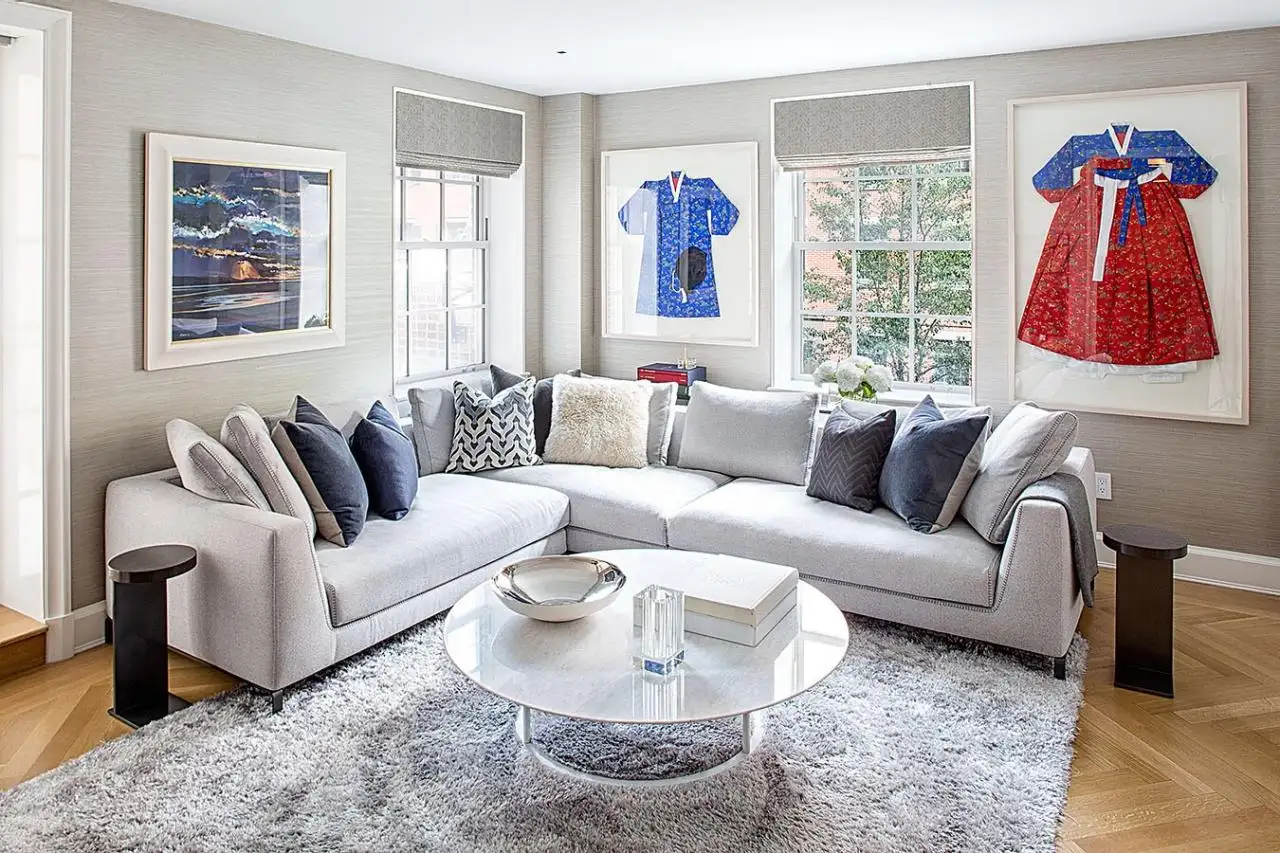 Conclusion
You should organize living room that works best for you and is the loveliest to your eye. Keep in mind your interior design style, furniture, color palette, sheer window curtains, wall decor, floor covering and other accessories so they look harmonious together.