Splendid Christmas decorating ideas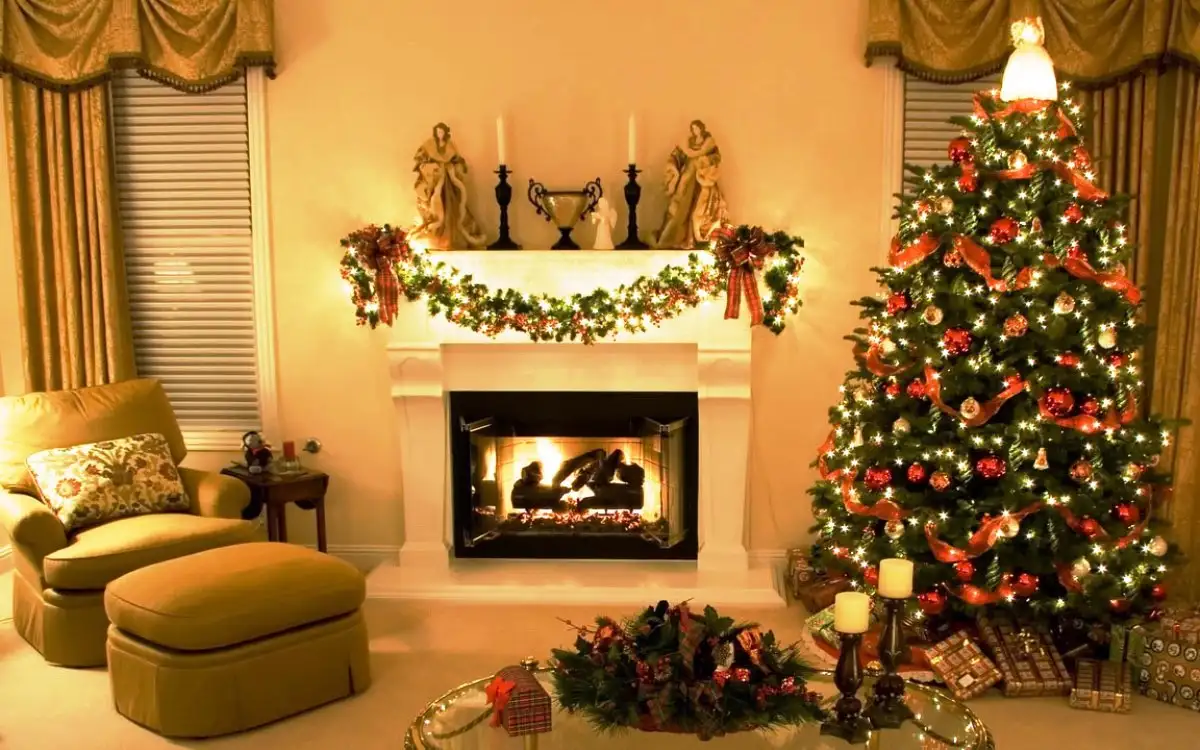 Simple ways to make your Christmas decor merry
If you're looking to shake up your holiday décor, you may start with fresh Christmas decorations. Traditional Xmas decoration essentials include Christmas tree, lights, various tree balls, fancy ornaments, bells, candles, garlands, wreaths, reindeer, Santa, snowman, table and lawn decorations.
Either you live in an apartment or in a private house, you need magic Christmas decorations inside your home. Naturally, your Christmas décor taste identifies what person you are. No matter what house style you have, any Xmas decor such as traditional, vintage, eclectic or rustic can bring a magic atmosphere to your home. Usually holiday stuff includes bright and striking trimmings that catch the eye of your guests but it can be simple and calm as well. Don`t forget about a fireplace mantel! It is a cozy place to have fun with holiday decorating.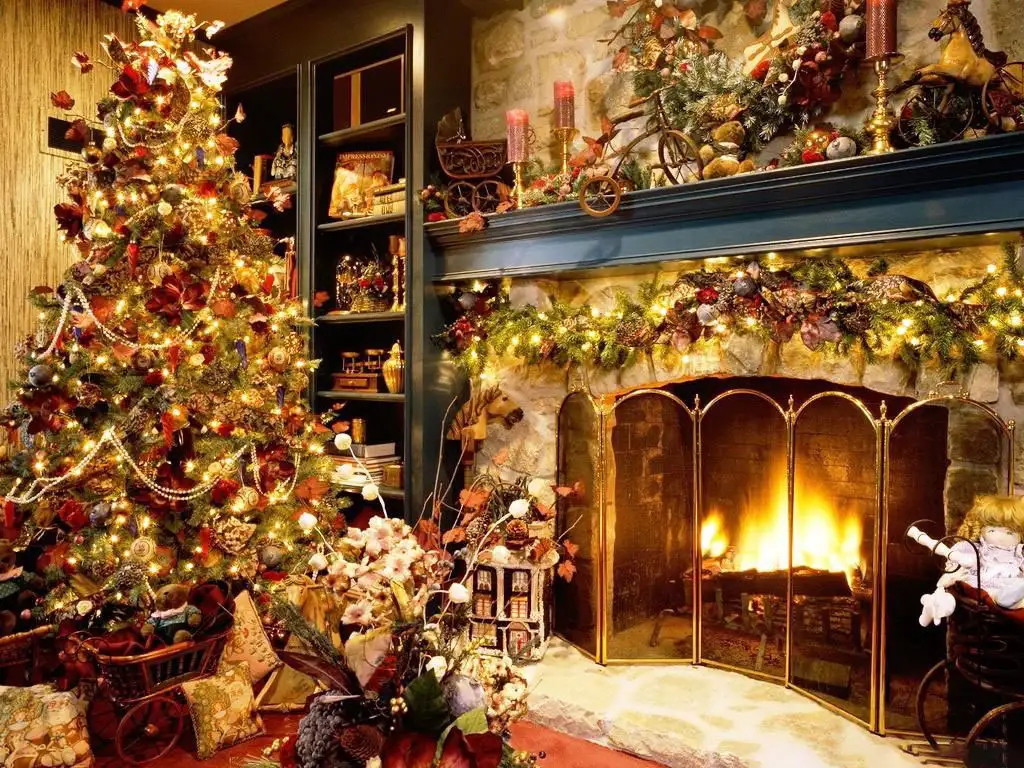 Choosing a color scheme for Christmas decorations
We recommend to choose the main color scheme (white, blue, red) as a foundation and make every room look as fairy as possible with colorful Xmas decorations items. Christmas tree with bright ornaments, a festive wreath over the fireplace, candles and garlands look much more attractive when all holiday stuff is styled in one tone.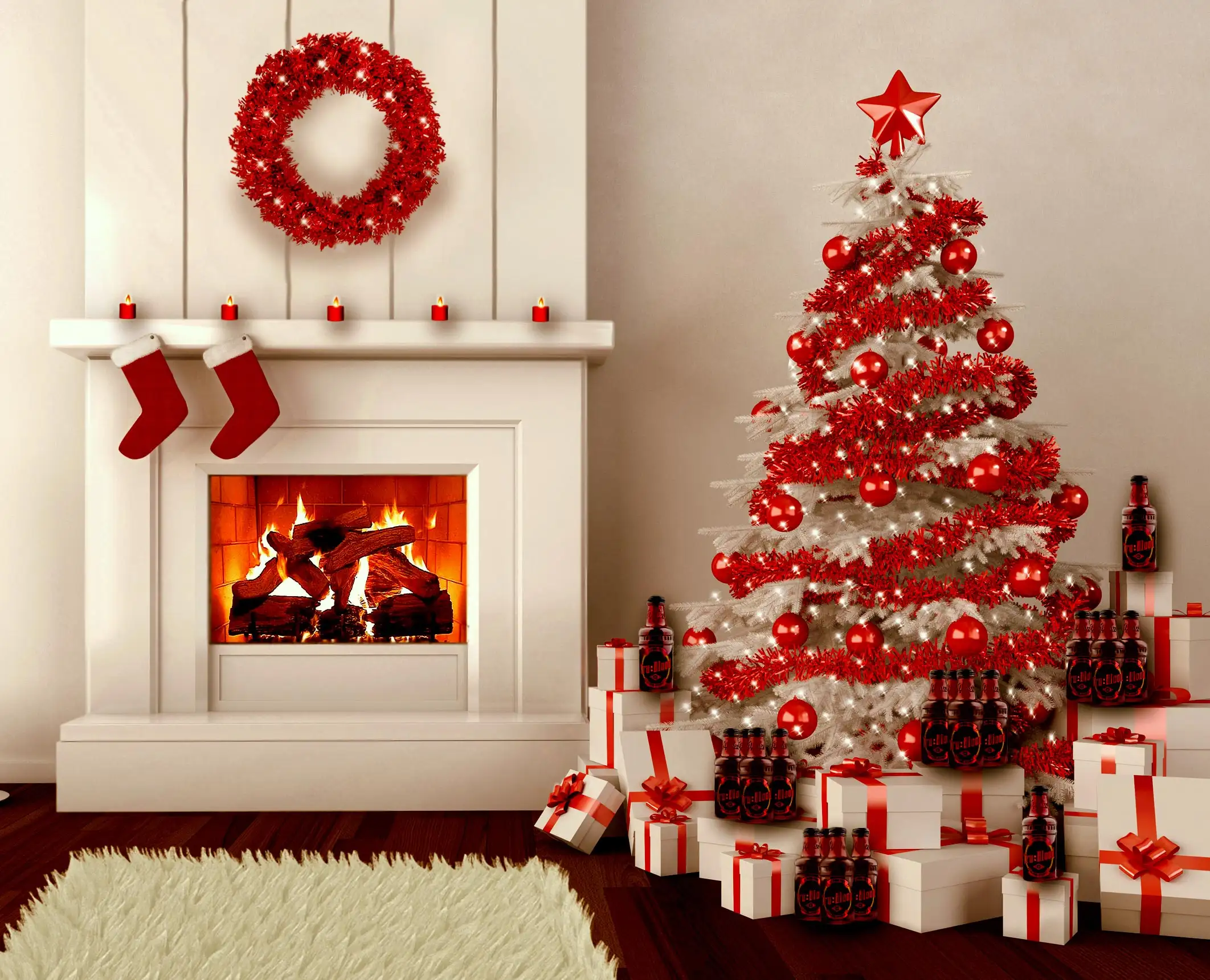 White/silver and blue Christmas decorations
If you like traditional color palettes, white/silver and blue combination is a terrific success during the festive season. You may choose this color scheme for Christmas tree, wreaths, a dinner table, a gift-wrap, light snowflakes, Winter Wonderland and, of course, holiday ornaments.
Undoubtedly, when you dress up your Christmas tree, wreaths or garlands with white/silver and blue holiday balls it`ll be a classic holiday decor. You can add creative patterns if you like.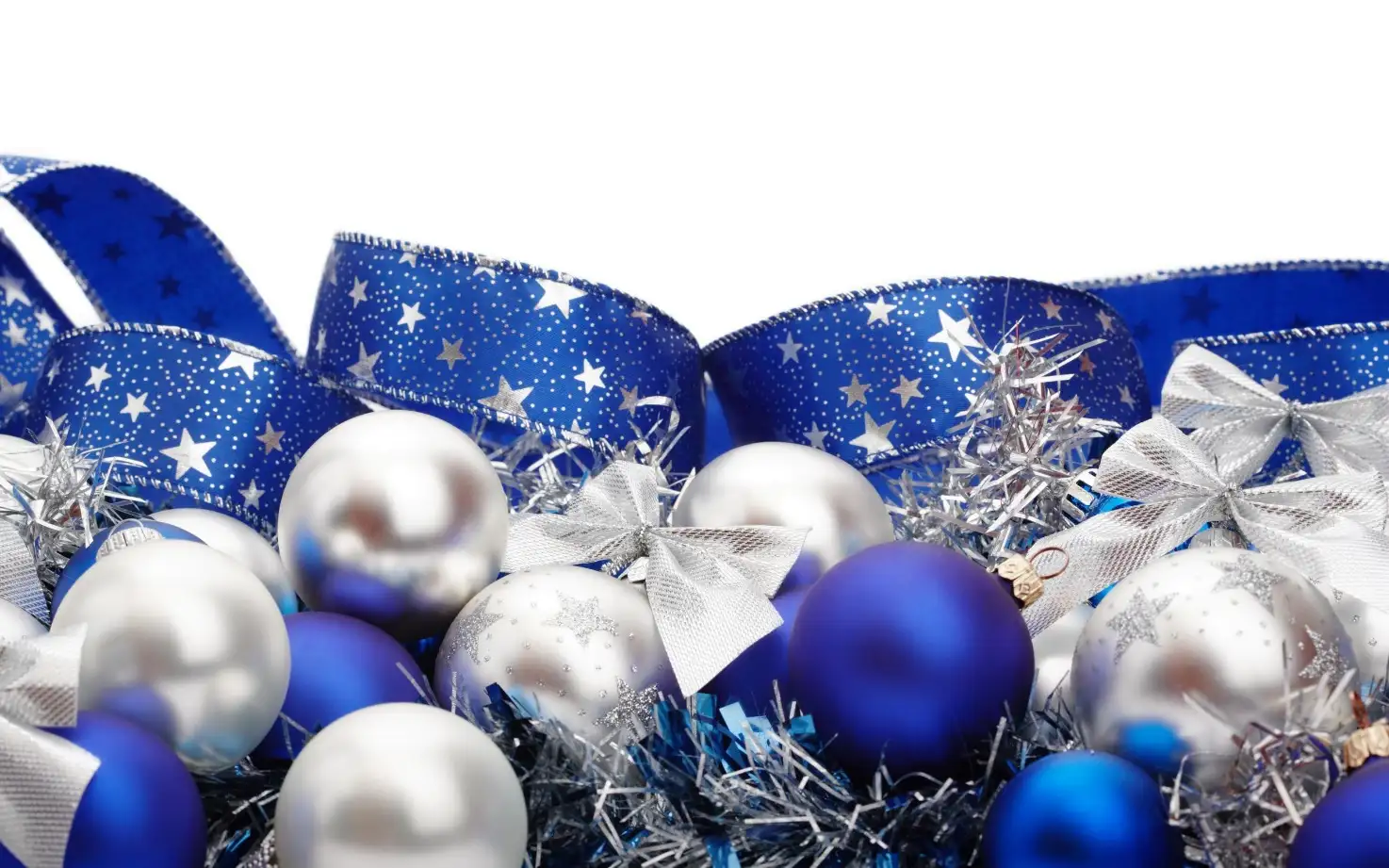 Creative Christmas tree decoration
Of course, the Christmas tree should be the main star of the living room. You can choose artificial or real Christmas tree, in either case, you`ll decorate it as well as possible. For an artificial tree, shape the branches for the cute natural-looking fall of the them. For a live tree, make sure that your Christmas tree is fresh-cut. Then you place the tree upright, pour enough water and let it acclimate before decorating.
Add the start touch to your holiday with Christmas tree ornaments such as fancy garlands, shiny lights, and bright balls. Add garlands before you place any other ornaments. Tinsel, beaded, or metallic garland all look attractive. Then come the lights. Select their colors such as classic white, multi-colored lights or a combination of them. Then hang the rest of Christmas ornaments but make sure that tree balls are harmonized by size and color.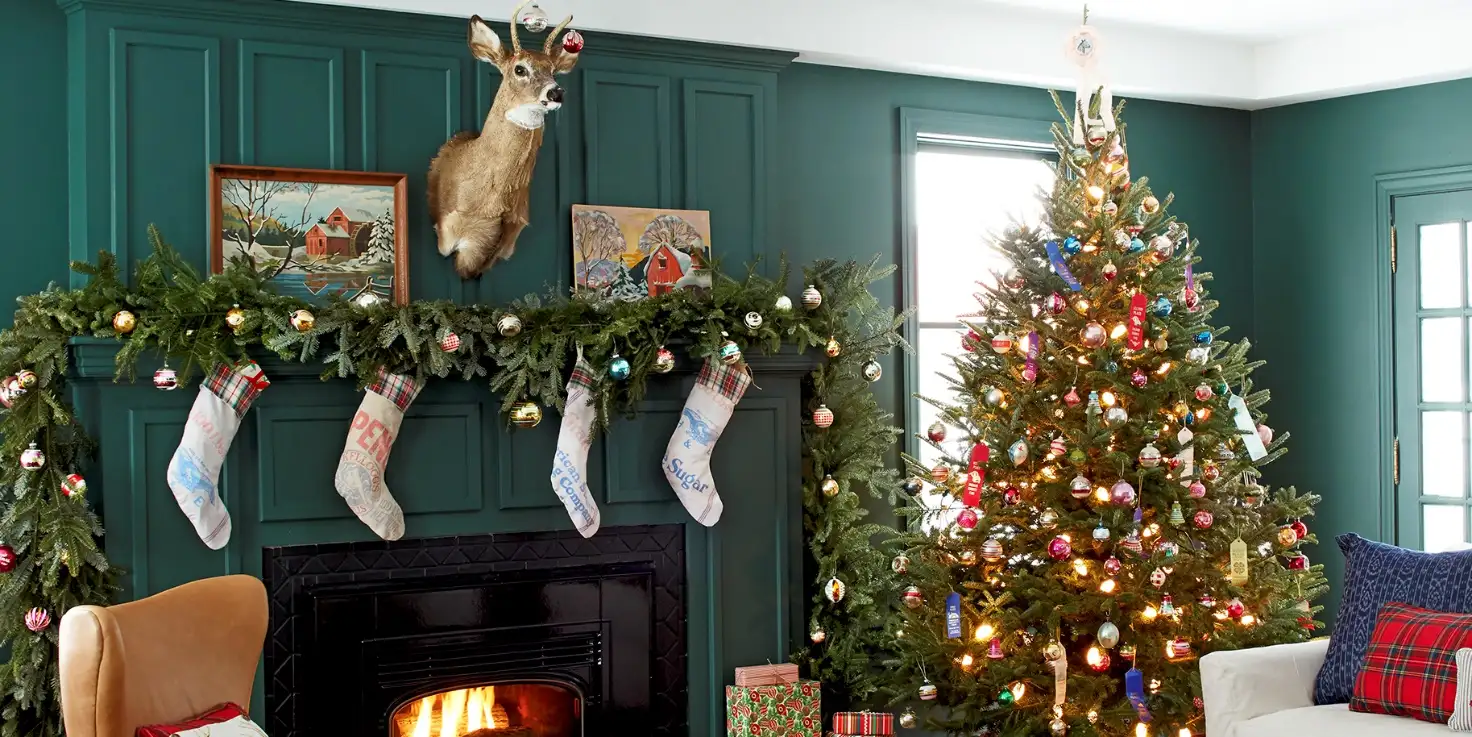 Christmas lights to make your home shine bright this holiday season
Indoor and outdoor lights are very similar in outward and function, and you should be seduced to use them alternately. However, inside lights have been safety tested to make sure that they are not a fire danger for tree, while those that are attested for outside use are specifically made to withstand cold and wet conditions. Outdoor lights on your house or Christmas tree will be great and aglow enough for strollers to see from the street.
A Xmas tree with many of flicker lights make holiday more enchanting. You should decorate your Christmas tree with lights and make your home shine. First of all, weave the lights up from the inside out and from the bottom to the top. If you want your Christmas tree to sparkle, wrap the tree branches with lights.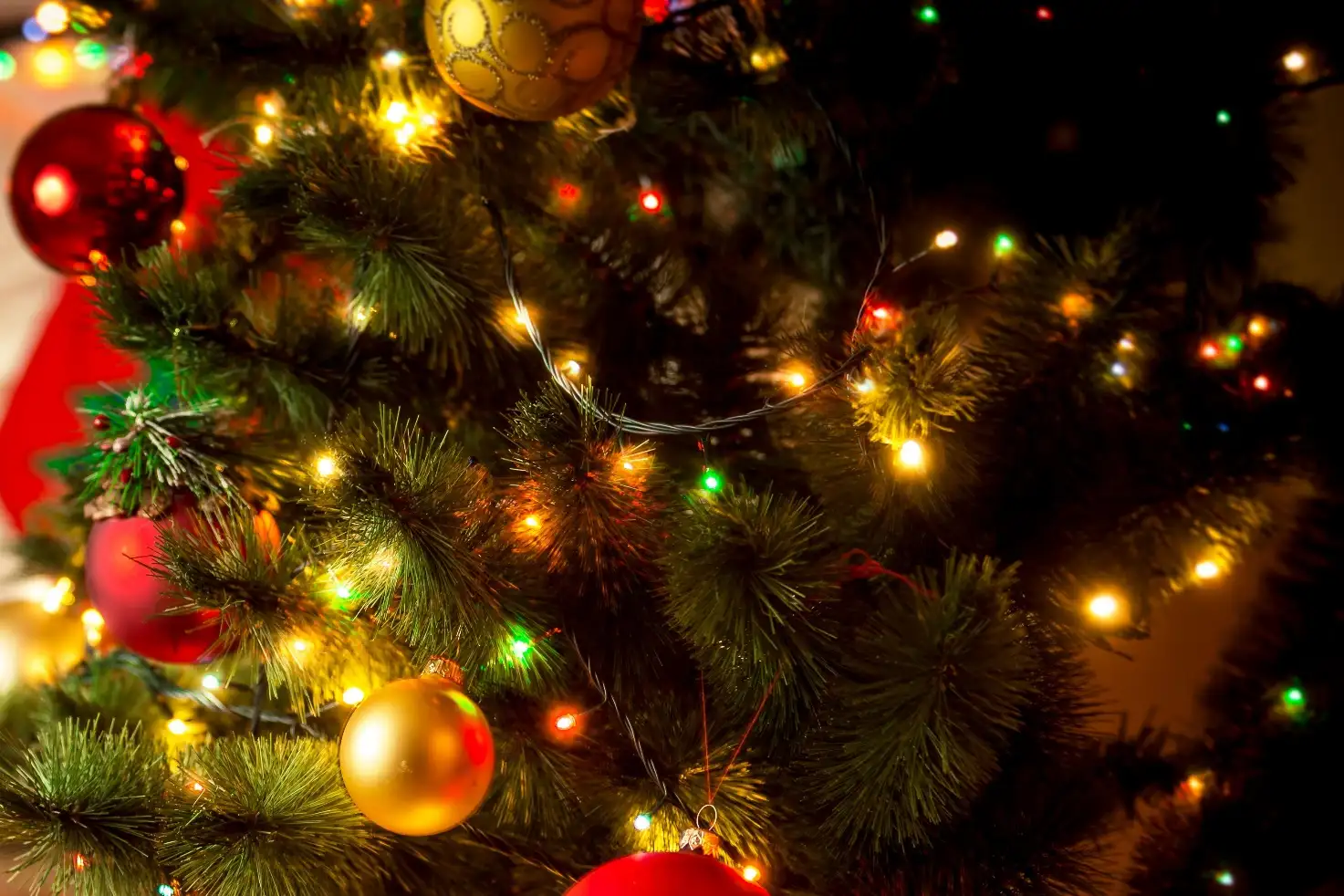 Charming Christmas table decorations and settings
No matter what you`ll be eat, spruce up your Christmas table with these festal and original decorations. A holiday table deserves a creative touch with bright and delicious items.
Paper Christmas table decorations can work as a festive home décor. This simple DIY trees just take a few sheets cut into triangles and, of course, the base of them can be cookies. In addition, you may use glass or wood holiday items.
Red and green are Christmas colors, that`s why you have a choice to use Santa's favorite shades. It will look stylish if you complete holiday table with white accessories. If you want something special you can create Christmas crafts which harmonize with other ornaments of table decor.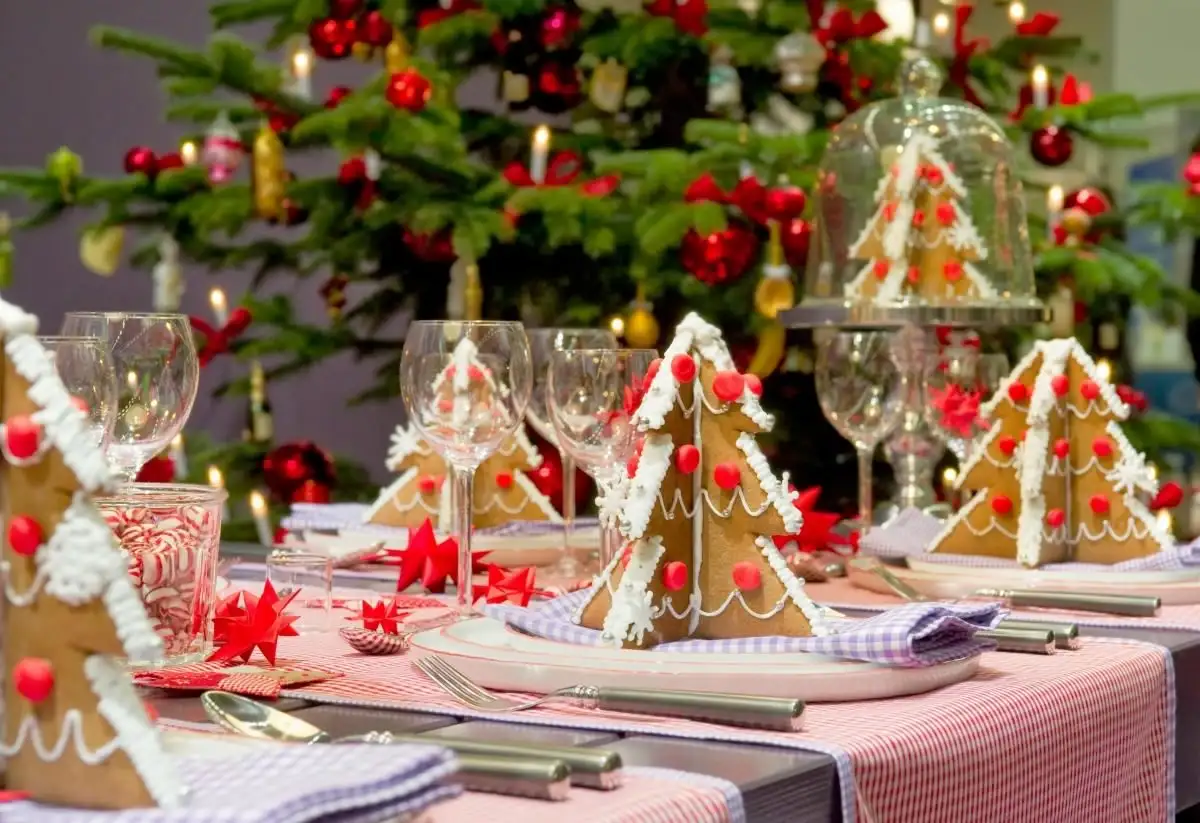 Bright outdoor Christmas decorations
Everyone wants a perfect exterior for the Christmas but with all the other decorating to do, it can be confusing. Whether you like your decor shining or tasteful, you'll need animated outdoor holiday ornaments, fairy Christmas lawn decorations with Santa Claus, snowman and reindeer items. The outdoor Christmas decorations should be bright and colorful but there is a limit over how far one should go in trying to create a striking display.
It`s awesome when reindeer cutouts are pulling Santa's sledge. The sledge is accented by goodness having a spotlight shining on it.
If you have no time to build a snowman, it will be better to by one. By the way, a snowman looks well when it`s made of wires that come with lights already on them.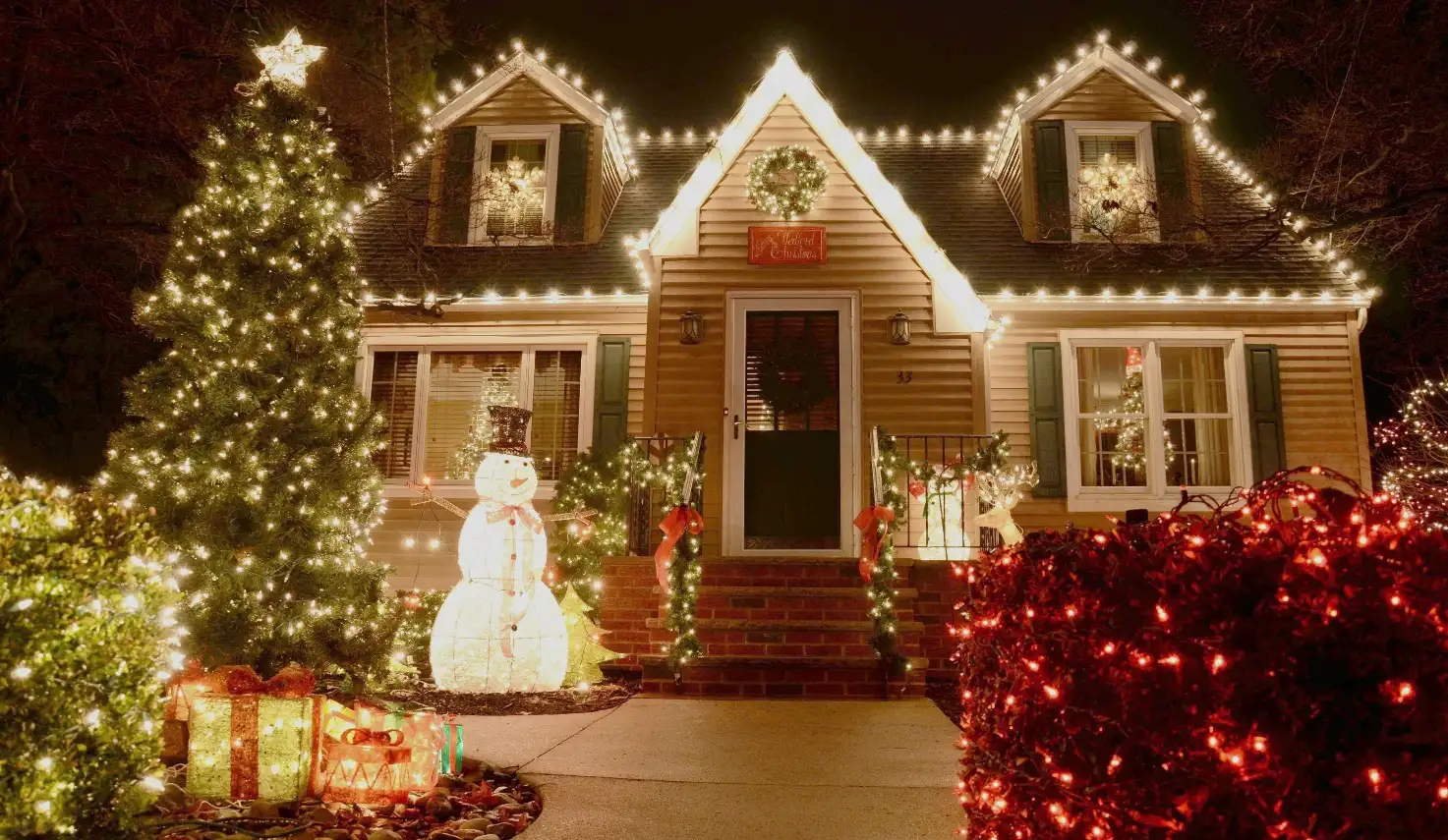 Inflatable outdoor Christmas decorations
You can add a fun twist to your holiday outside décor with Christmas inflatables such as Winter Wonderland, Santa's, penguins, reindeers and snowmen. There are various shapes and styles of them with lights and sounds.
You should choose a place for all inflatable diligently and use stakes to anchor them into positions which helps stay them grounded in case of strong winds. To keep your yard from looking congested, pick inflatables that will fit comfortably in the accessible place, without blocking the view.

Light ways to decorate your front door for Christmas
Christmas front door decorations are a splendid amaze that makes those who visit your home feel really welcomed. Give your front door a makeover this holiday season with Christmas door items.
If you dress up your door with holiday ornaments, lights, tree branches and, of course, traditional wreaths you can make your home open-armed and impressive.
No Christmas house is complete without festive and colorful wreaths. Different sizes and colors truly make any wreath stand out, and you may embellish it with sackcloth, ribbon, tree balls, or whatever you like.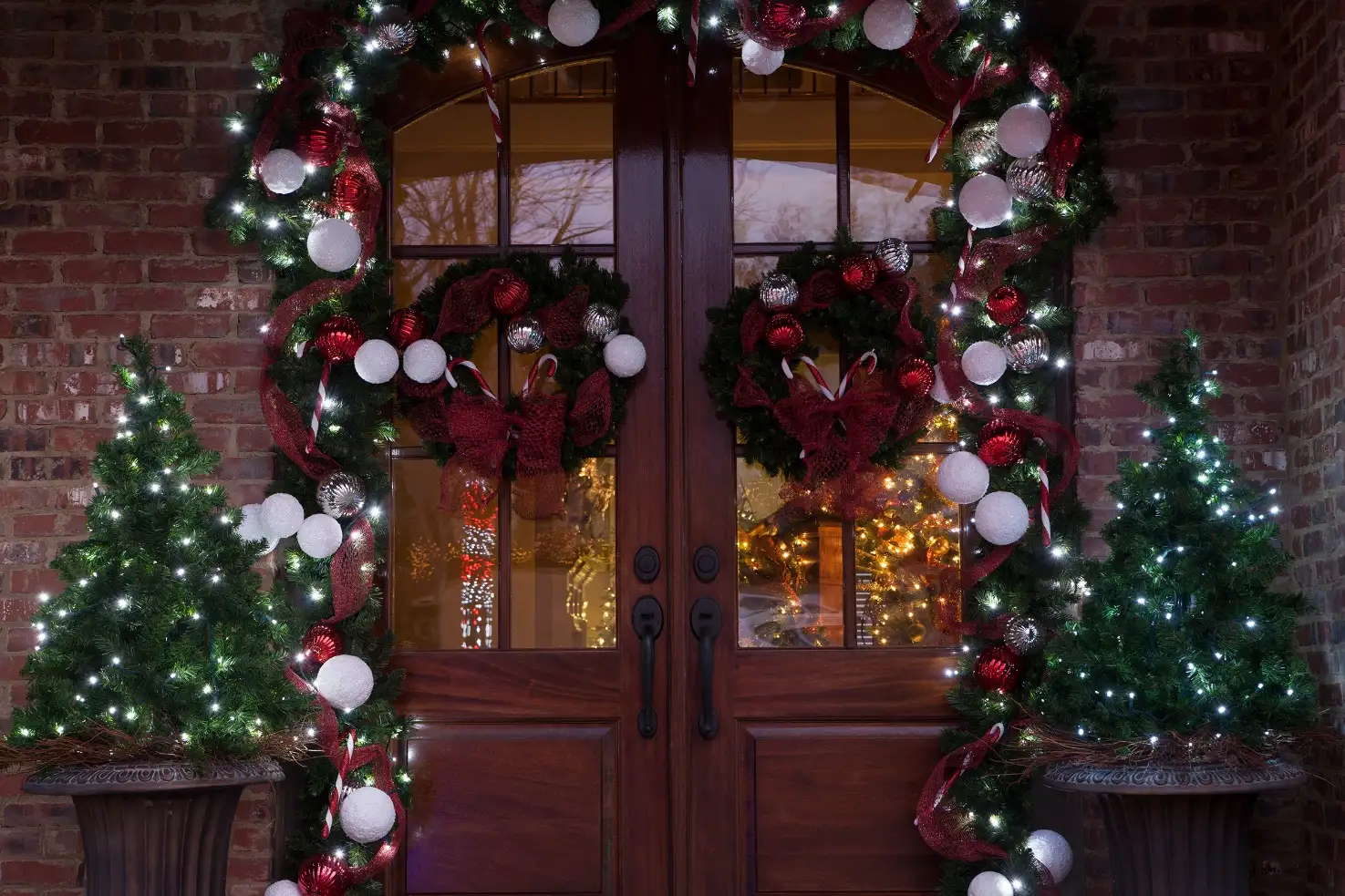 How to decorate your window for Christmas
When it's time to Christmas decorations, it's easy to dress up your windows. If you want to decorate outside it`ll be great to add wreaths on plantation shutters or spruce up the exterior with oversized ornaments.
Definitely, window decorations, from reindeers to light stars, will highlight the warm indoors. You may decorate it with various holiday items such as snowflakes, tree branches, cones, sparkles in traditional, modern or rustic Christmas décor styles. Also, you may show music passion in your home with traditional carols and holiday sheet music near the Christmas window.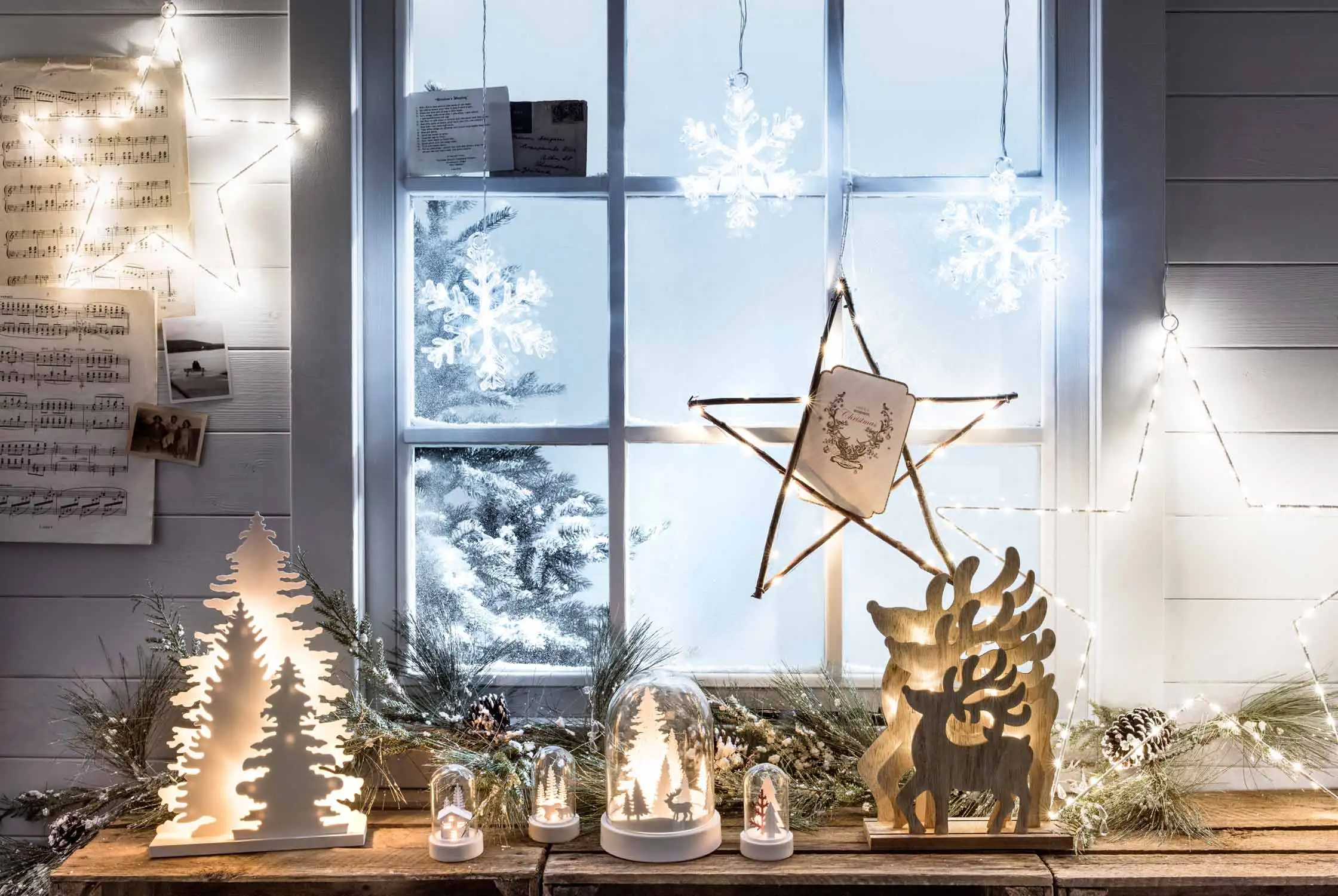 Wooden, paper and glass Christmas decorations
Mix Christmas crafts with classic decorations for an unusual look. Wooden, paper and glass holiday items create an awesome Xmas combination for your home.
Reclaimed wood has such a perfect retro or rustic look, so if you're looking to add some special charm to your Christmas decorating, wood items are great. Also, you may add the cozy holiday touch with simple paper Xmas Santa ornaments. Don`t forget about glass ornaments which add a festive feel to your home. Of cause, you can DIY or buy holiday decorations in Christmas decoration stores.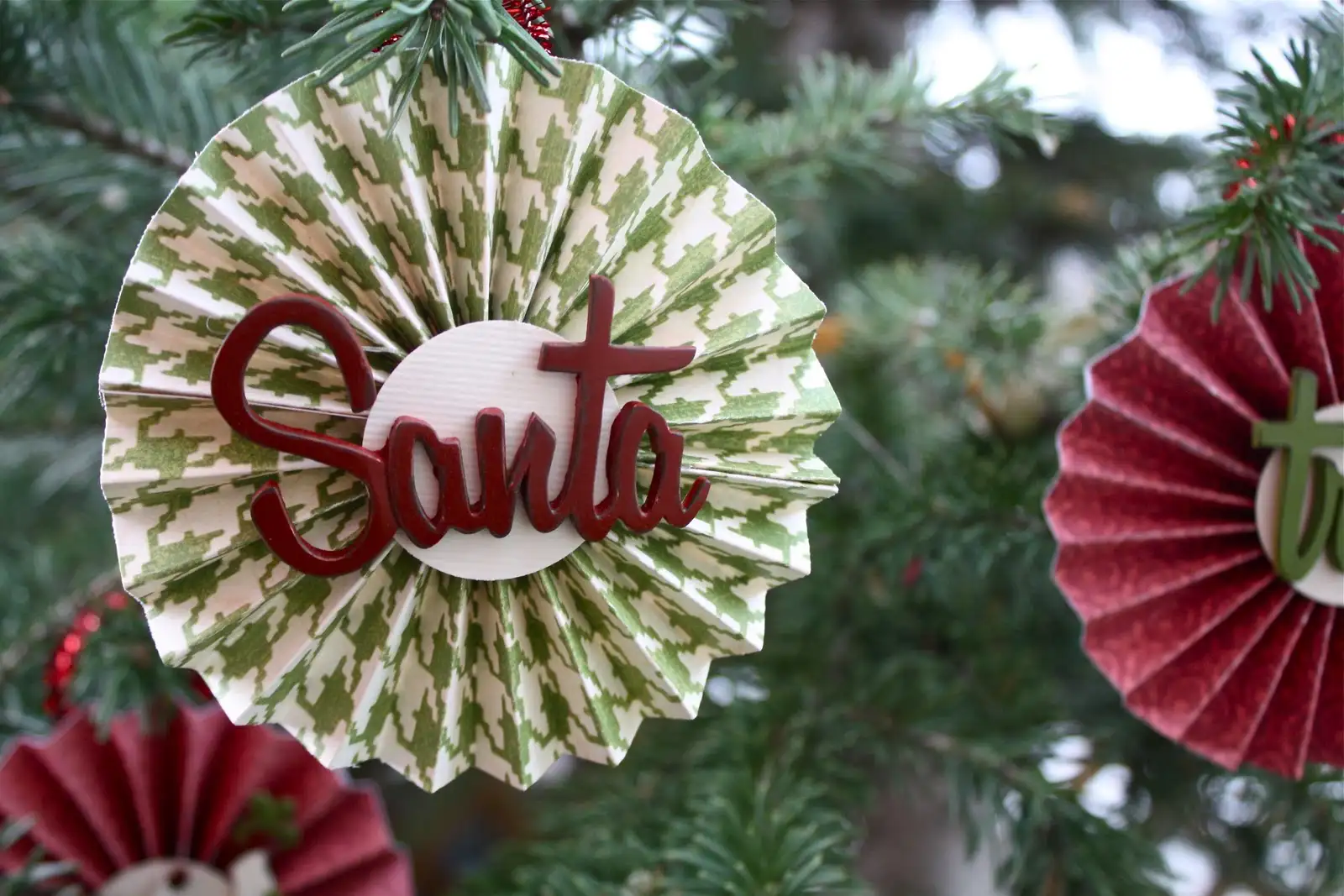 Decorating your home for Christmas with your family
Whichever Christmas decor style you choose, have fun decorating your home with your family, and the result is bound to be terrific.