Explore architectural diversity with different house styles
From crisp Nordic abodes to picturesque farmhouses, many popular home styles are rooted in different eras and reflect humans' creativity and cultural diversity. Finding out their key architectural features and interior design characteristics will enable you respect their individuality and decorate them accordingly.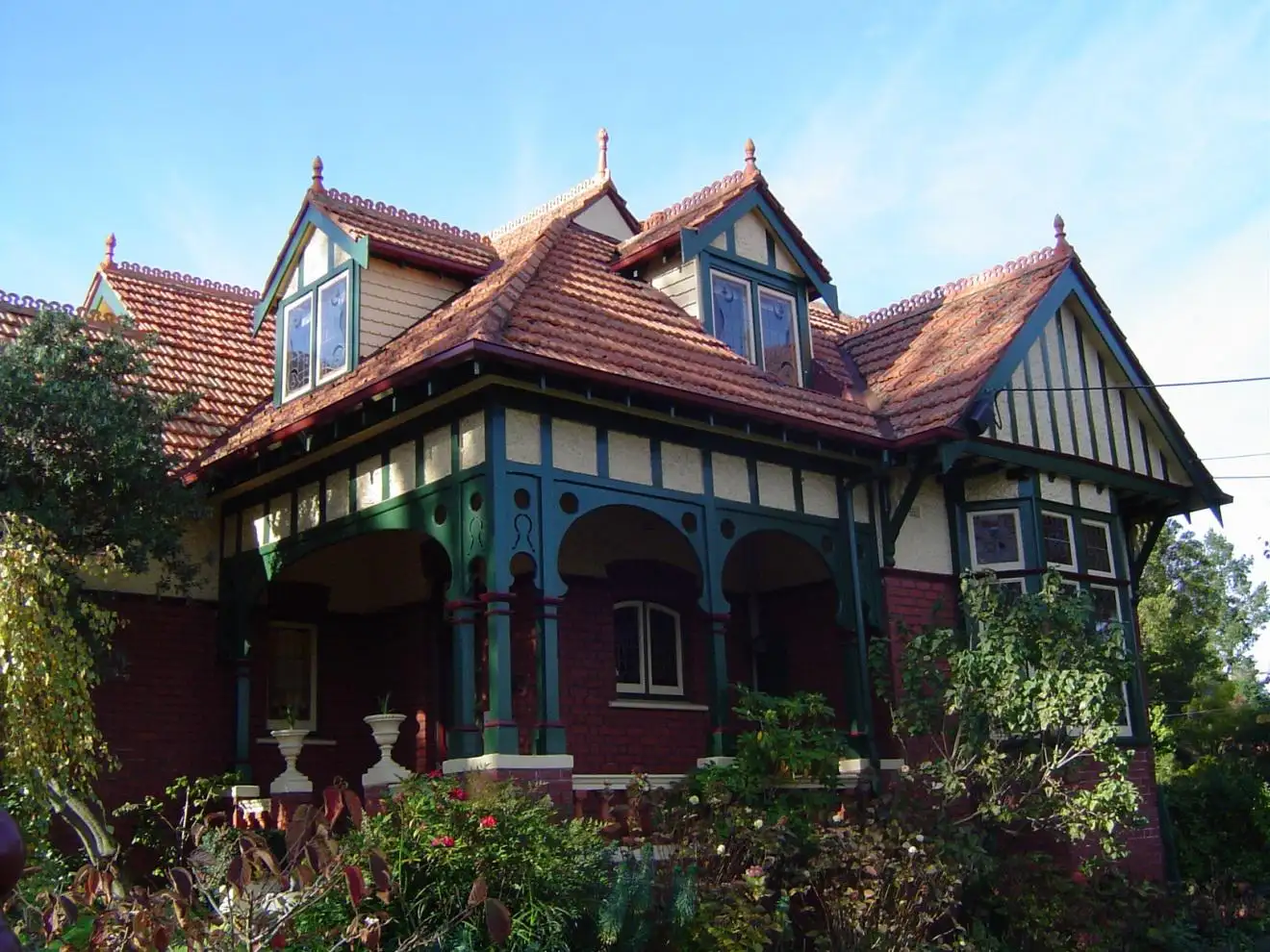 Celebrate American heritage with farm-style houses
Inspiring rural peacefulness, farmhouses represent the simple way of life, taking you back in an era when there was plenty of time to spend lazy afternoons relaxing on the porch. The warm spirit of this house style can be recreated anywhere though, as long as certain architectural and interior design guidelines are followed.
Generous, lantern-lit porches that wrap around the ground floor with the help of wooden pillars and railings are a staple of this building type. Used for the transition from the outdoors to the indoors, this charming section served as a place for hanging out during hot summers, while turning into a mudroom on rainy days. It is a favorite component for those who fancy rural-inspired houses, and they can be effortlessly decorated with comfy seating, rocking chairs or swings and potted wild flowers. The roof of such dwellings does not have a standard shape; its size often depended on how big the farmer's family was, and new additions were always possible if the situation dictated so. Also, typical exterior colors are light and unpretentious, showcasing cream, ivory or different shades of gray.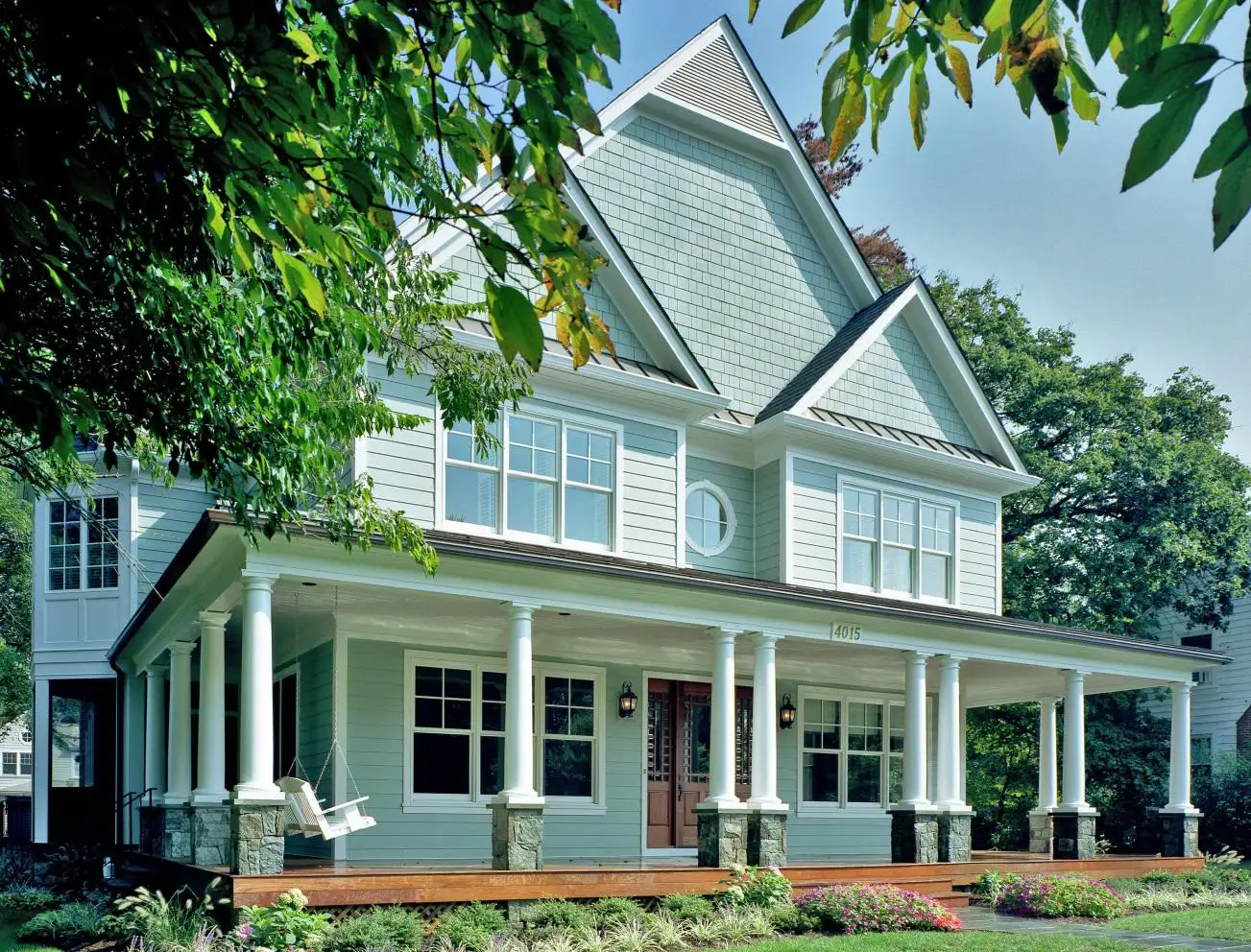 As for the interior layout of a farmhouse, it usually focuses on a large family room with an open-space kitchen specifically made to favor spending quality time while entertaining with home-made comfort food. To keep the interior in tone with the exterior aspect of the house, hefty massive wood floors and exposed ceiling beams are quintessential; appropriate provincial furniture items include weathered pieces, wicker or rattan, massive metallic or wooden beds, white kitchen cabinets and a sturdy dining-room table. Farm-style kitchens should also accommodate an apron-front sink and a butcher's counter-top, two emblematic elements for the all-American country household.
For the upholstery and slip covers, you can use unpretentious, mismatched fabrics, but also opt for a subdued color palette to keep the décor tasteful and inviting; checkered patterns, cotton, knits and burlap always work together to create a refined rural ambiance, while scarce flowery materials with colorful tones may also be incorporated; use them in moderation on valances, tablecloths and on a few pillow cases.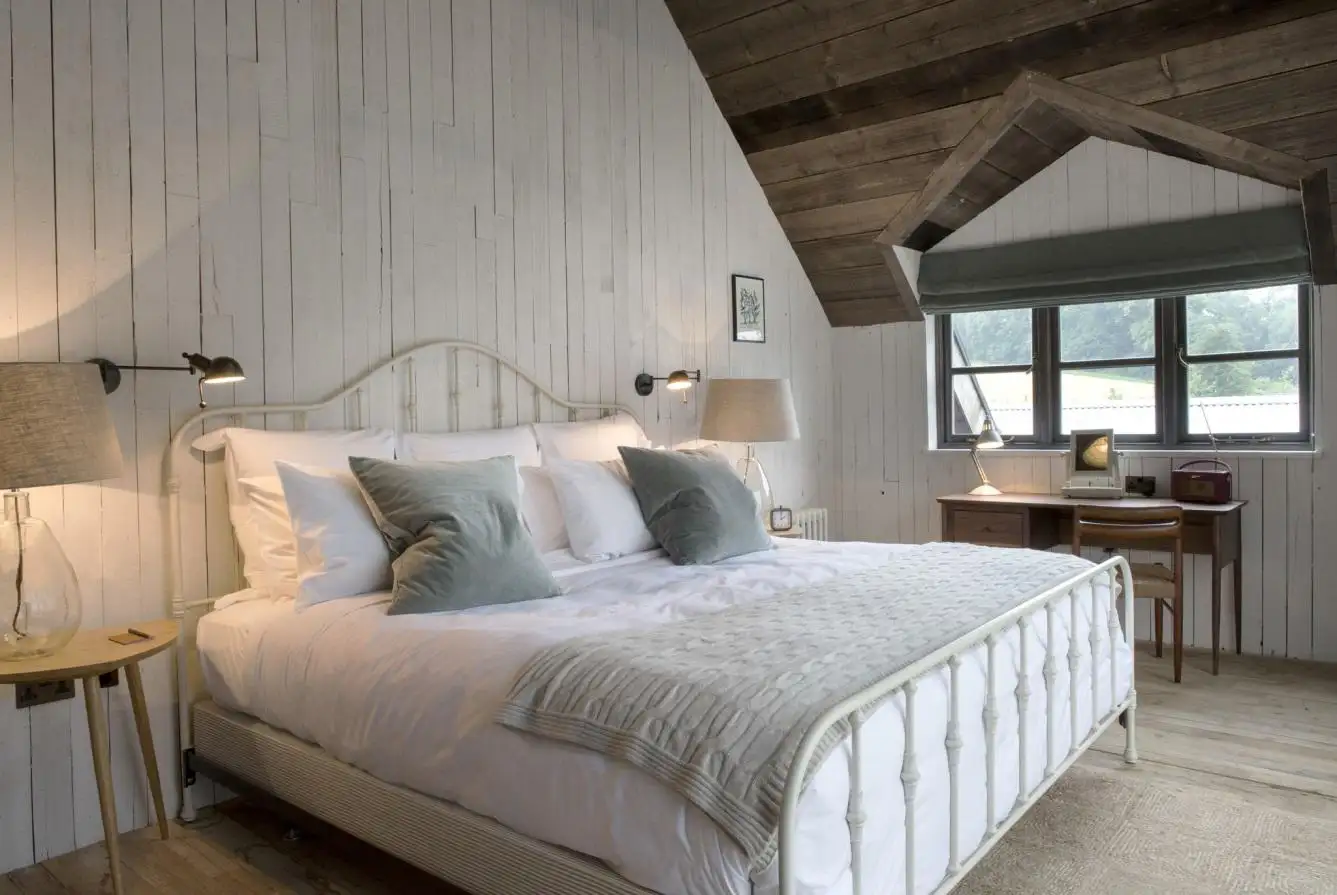 Live in the present with modern-style houses
Looking crisp and minimalist, modern-style houses were originally built between the 1920s and 1950s. Displaying simple contours and edgy squared angles, their unconventional low-pitched or almost flat roofs are sometimes enhanced with breath-taking skylights that are strategically placed to improve lighting and ventilation. Ignoring architectural traditions, these buildings are well illuminated because they often lack obtrusive indoor walls and classic windows. What's more, they flaunt wide glass expanses that allow outside views to become part of the décor, celebrating nature.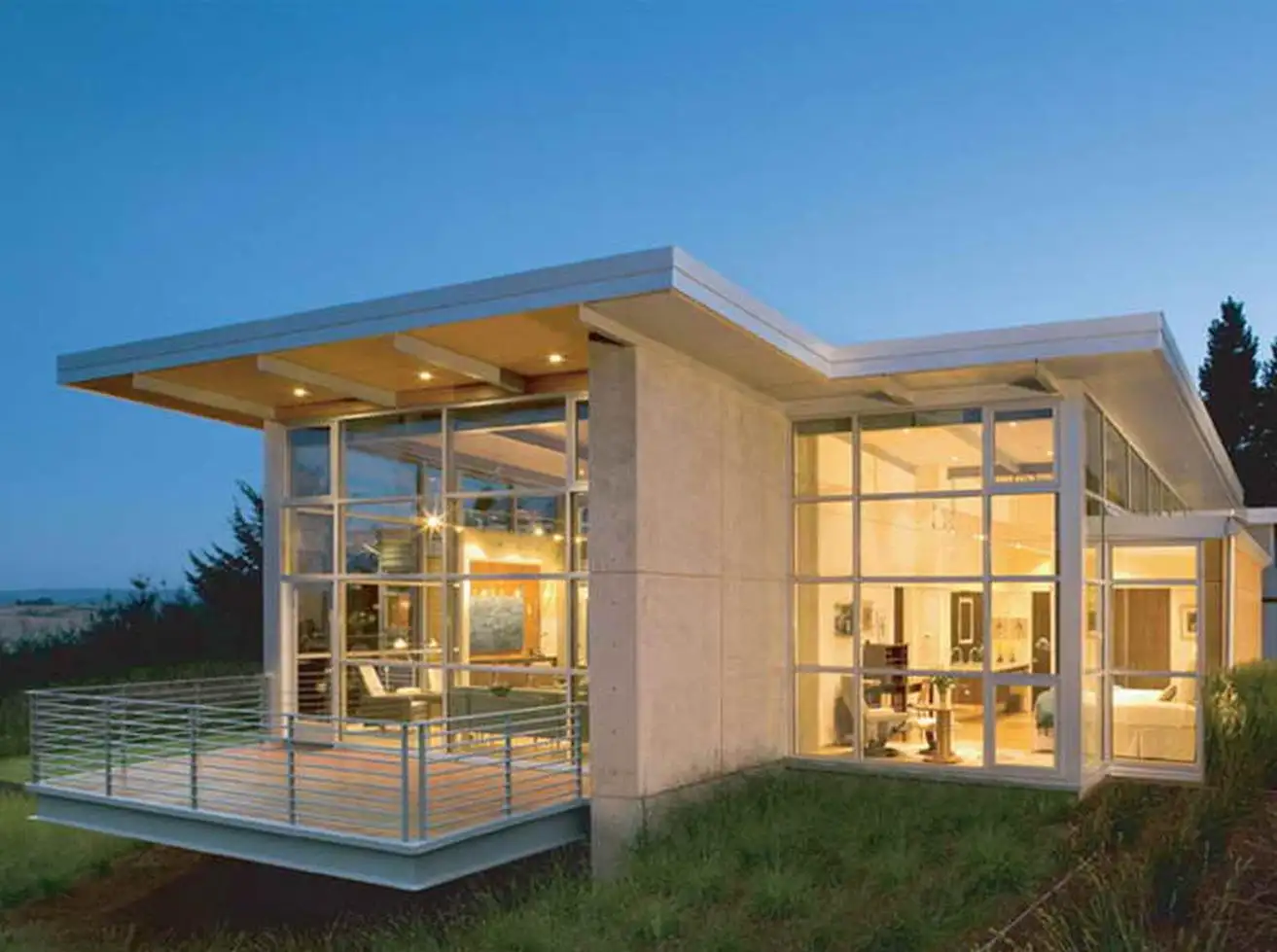 Modern interior design incorporates a blend of both natural and synthetic materials, combining sleek wooden floors, glass, stone concrete and glossy vinyl. The palette used may be neutral, but it can be contrasted with bright pops of solid colors. Also, the main principle behind modern design is functionality; as a consequence, ornaments are scarce and furniture items are simple and ergonomic, making the most of the available space. This house style also favors low-maintenance fabrics and lush metallic accents that bring an industrial feel inside, which also contributes to the overall airy ambiance.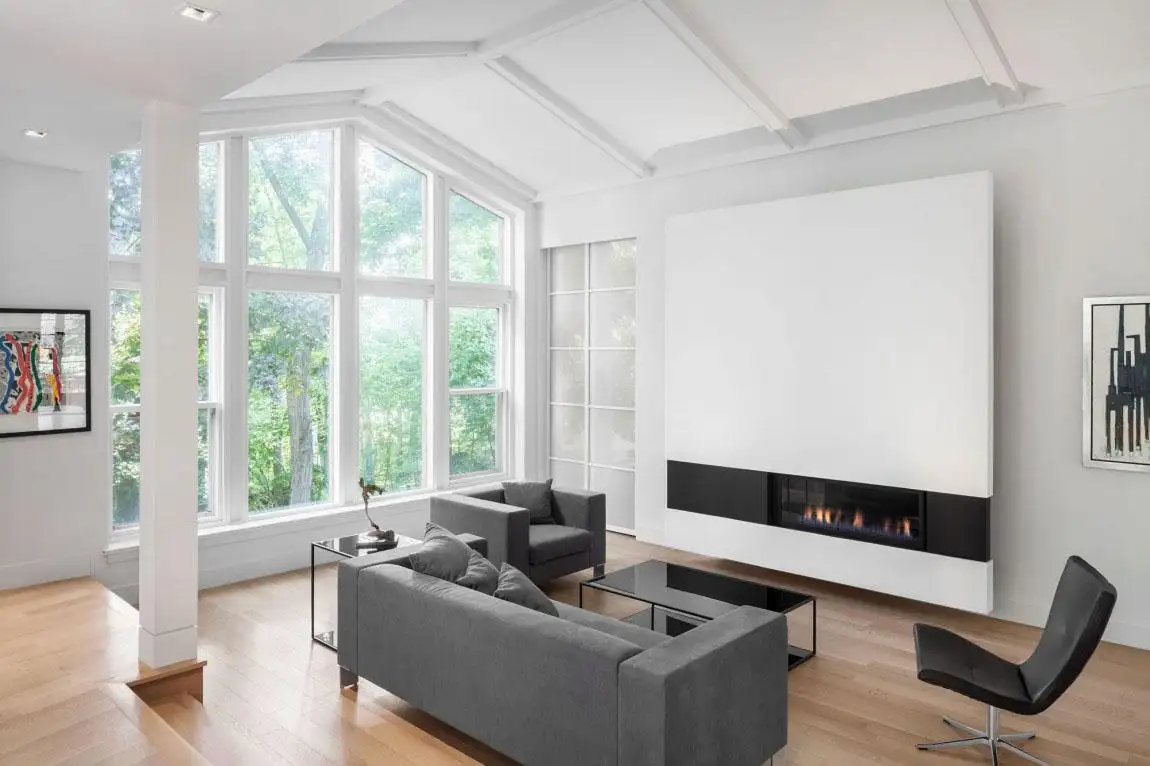 Mediterranean flair with mission-style houses
A mission-style house is easily recognizable thanks to its strong architectural influences brought by Spanish colonists in the 18th century. Earthy-toned stucco walls and red-tile roofs are landmarks when it comes to this popular house style, but the most prominent trait is the parapet, i.e. a curvy wall that rises above the line of the roof and adorns the façade. Other distinctive exterior characteristics are the arched windows and doorways, and a front portico.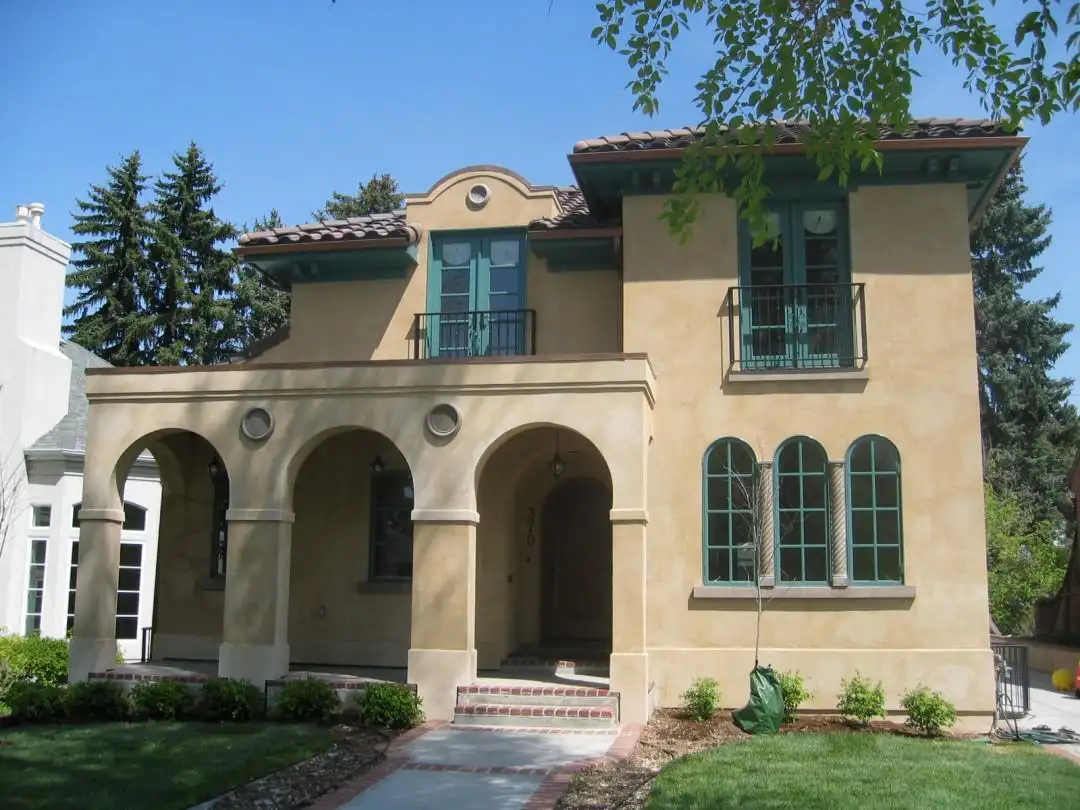 When decorating a mission-inspired household, include textural wall treatments that bear the rough marks of the finishing trowels. Decorative paints in reddish hues were popular in this type of constructions, along with white stucco walls. Typically, the ceilings are enhanced with solid wooden beams and carved corbels, making them become the center of attention. Terracotta floors provide a counteracting element, being a reminder of the natural Mediterranean materials. Glazed tiles are another mission-style essential that will certainly beautify a bathroom or kitchen counter-top.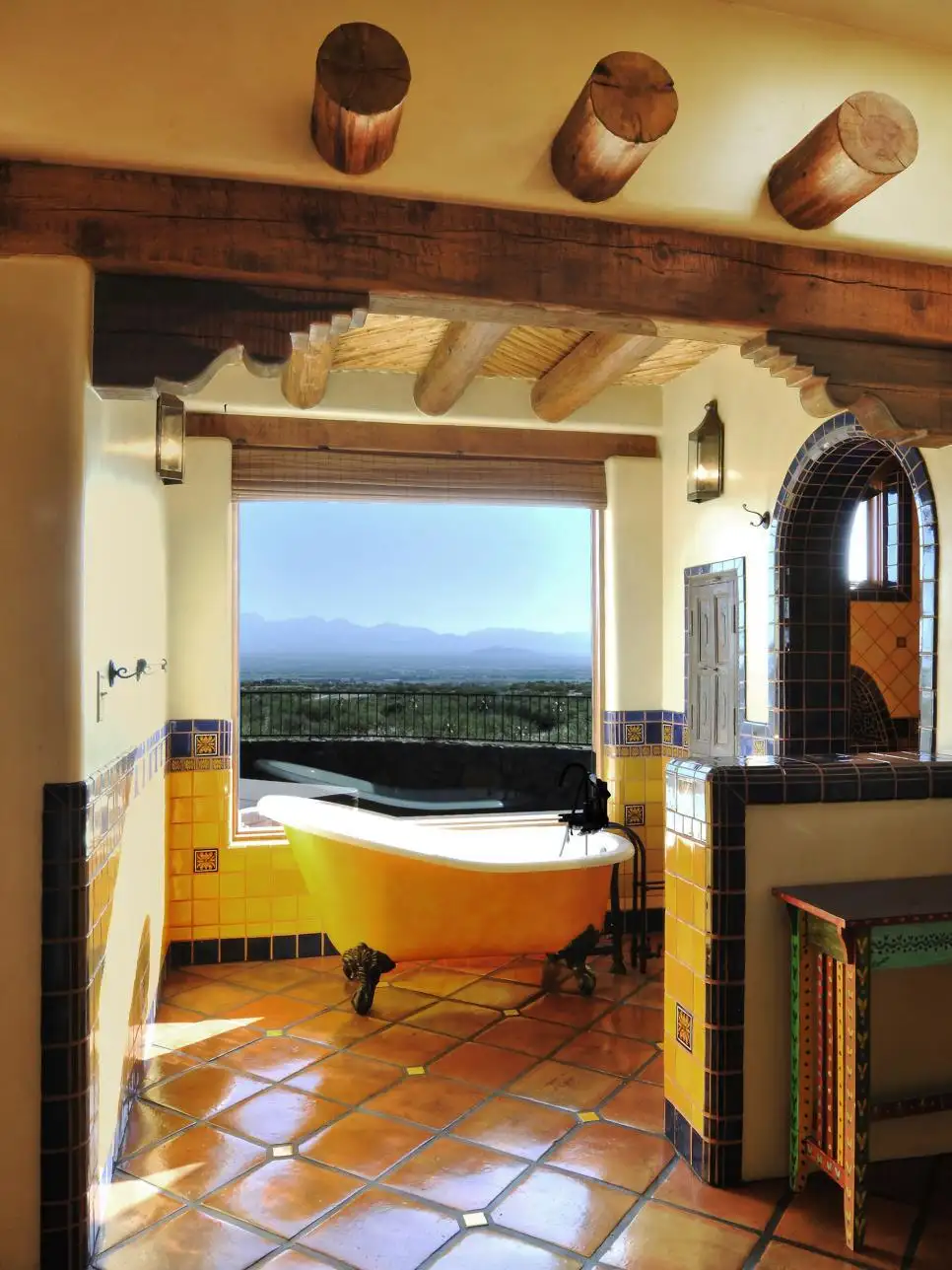 As ornamental items, use Old World wall tapestries depicting religious scenes, continuing with leather seating and thick woven fabrics and throws; for a more luxurious note, velvet upholstery can also be blended in. An important decorative element to have in mind is wrought iron; pieces such as staircase railings, chandeliers, light fixtures or table legs can certainly feature intricate patterns that echo old Spanish style.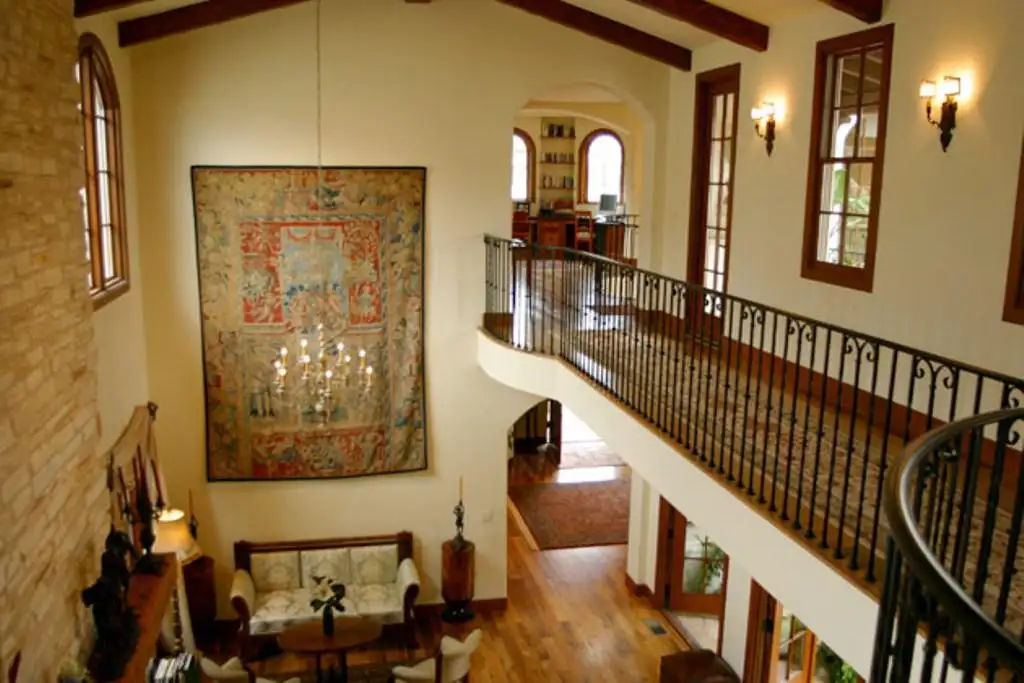 Decorate to inspire true Southern hospitality
Whether grand or small-scaled, Southern houses feature a common set of architectural elements. Being influenced by the Greek revival trend, they all have columns at the forefront. Adapted to humid weather, they incorporate pediments and a porch, as well as high ceilings, to allow the air to circulate and provide shelter from indoor-trapped heat. Exterior shutters and French doors are typical, while the pitched roofs include dormers.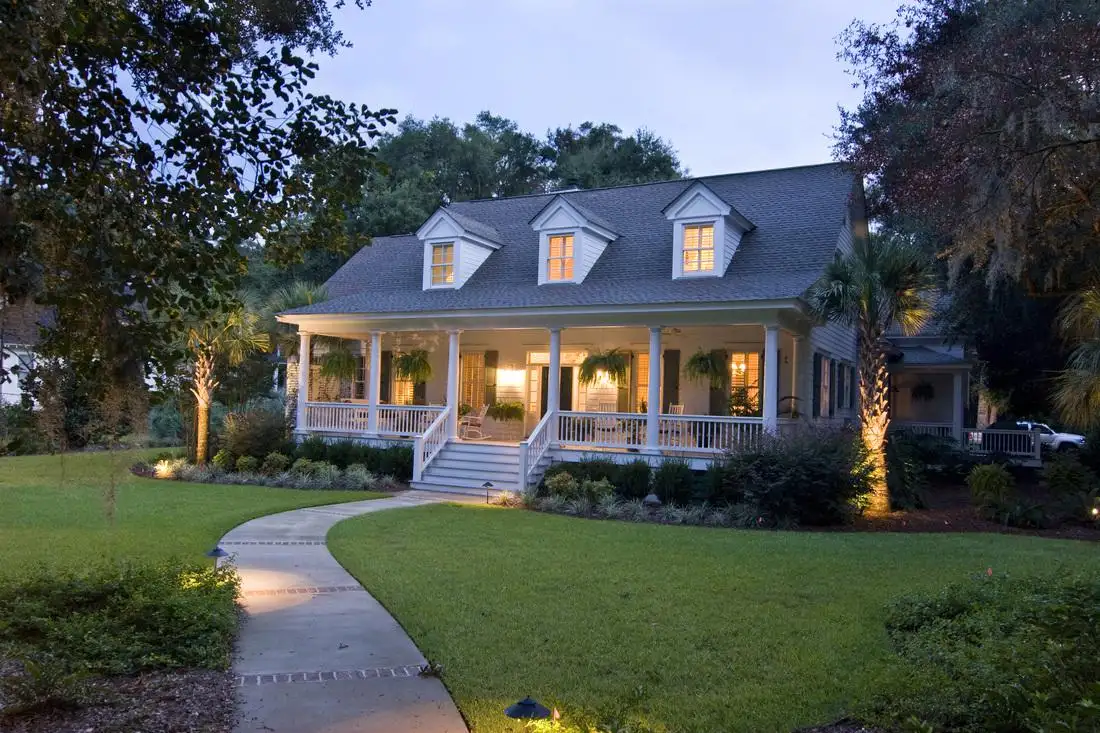 Southern-style décor may be opulent, but it also relies on the idea of lodging a large family and casual gatherings. It also relies on ornamental details such as intricate cornices and wall moldings that bring a sense of lavishness. The bones of the house had to underline the wealth of the owner, therefore, to re-create classic Southern design, install traditional wooden floors and elaborate staircase banisters.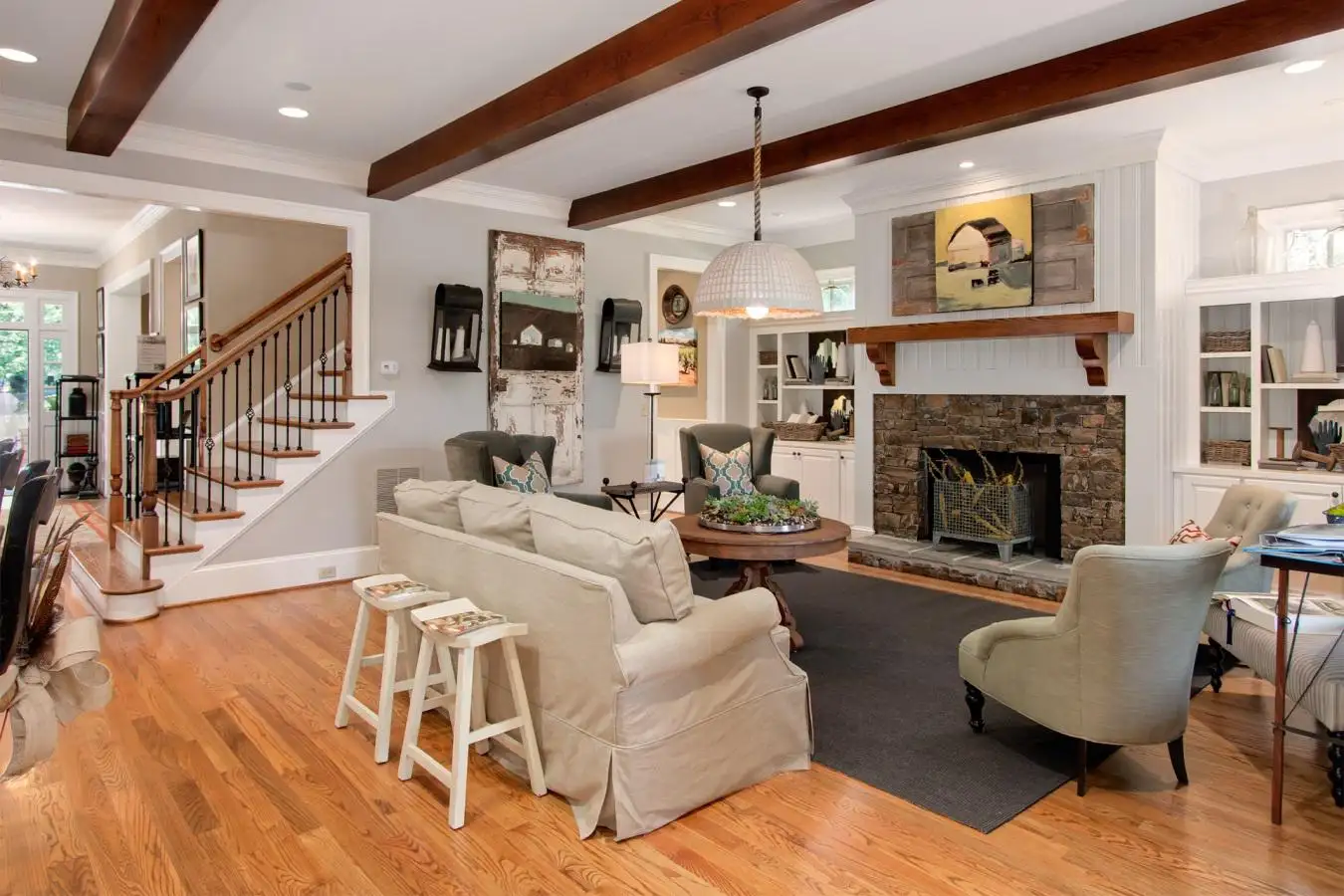 The furniture pieces have to look massive and display precious stains, like mahogany and walnut, with rich details and ornate knobs or handles. Sofas and chairs often feature long covers in neutral tones, a favorite being the toile pattern, which underlines the popularity of French influences in this part of the country. Upholstered items come in velvety fabrics that further contribute to the sumptuous look. What's more, in a Southern home, furniture is arranged so that it enables people within the same room to chitchat; social butterflies were born in the South!
Large armoires are placed next to elegant breakfronts that allow a peek at expensive china and silver pieces or other heirlooms. Old libraries full of volumes, and albums scattered on coffee tables are a must. Golden accents featured on lamps or mirror frames complete the Southern ambiance, as well as majestic chandeliers that blend iron wrought structures with delicate crystals or glass bells. Ceiling fans are also a characteristic of the style.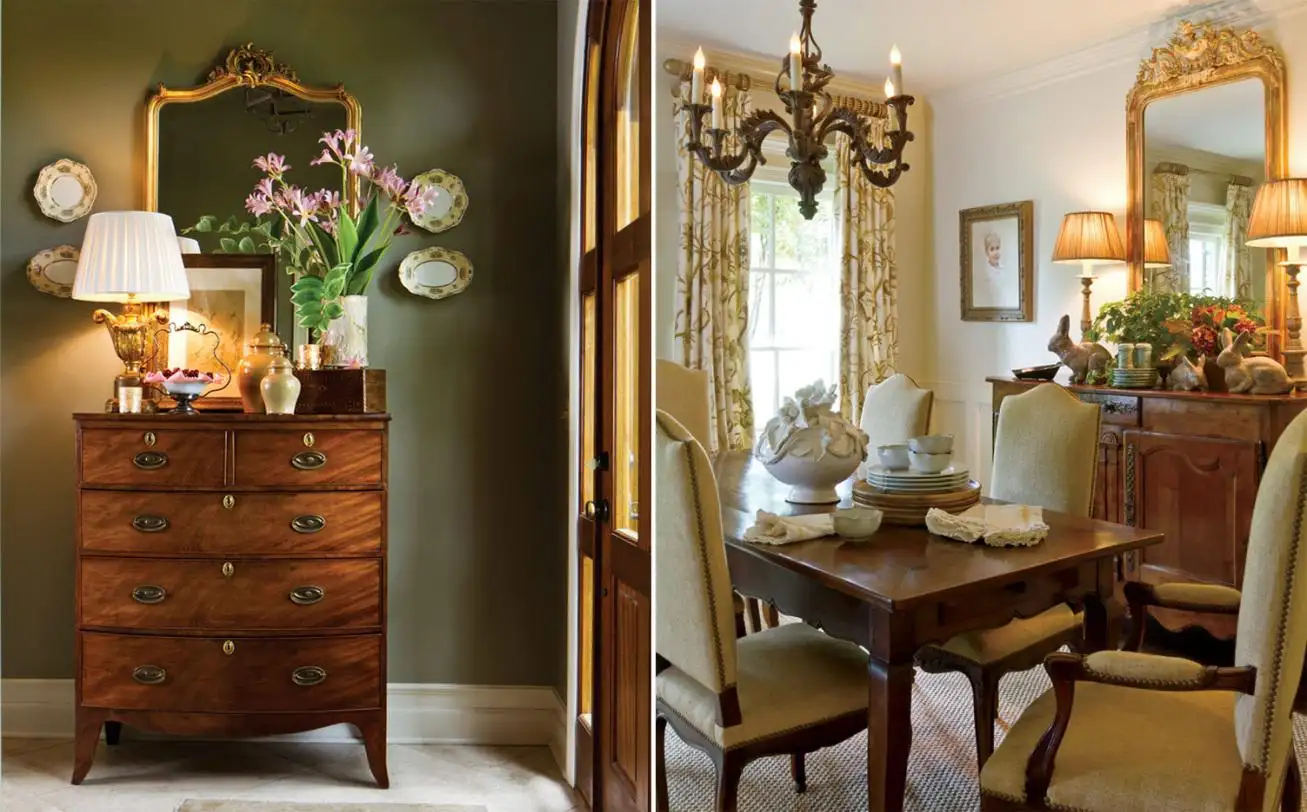 To pamper your windows in Southern-style coverings, choose heavy curtains that even puddle a little on the floor, and allow the fabric to gather in glorious folds even when they are closed; pair with Roman or woven grass shades for extra luxe.
Family portraits will emphasize even more the warmth of such a dwelling. Take instantaneous shots and put them in matted frames of different sizes, yet in the same color, for a neat appearance.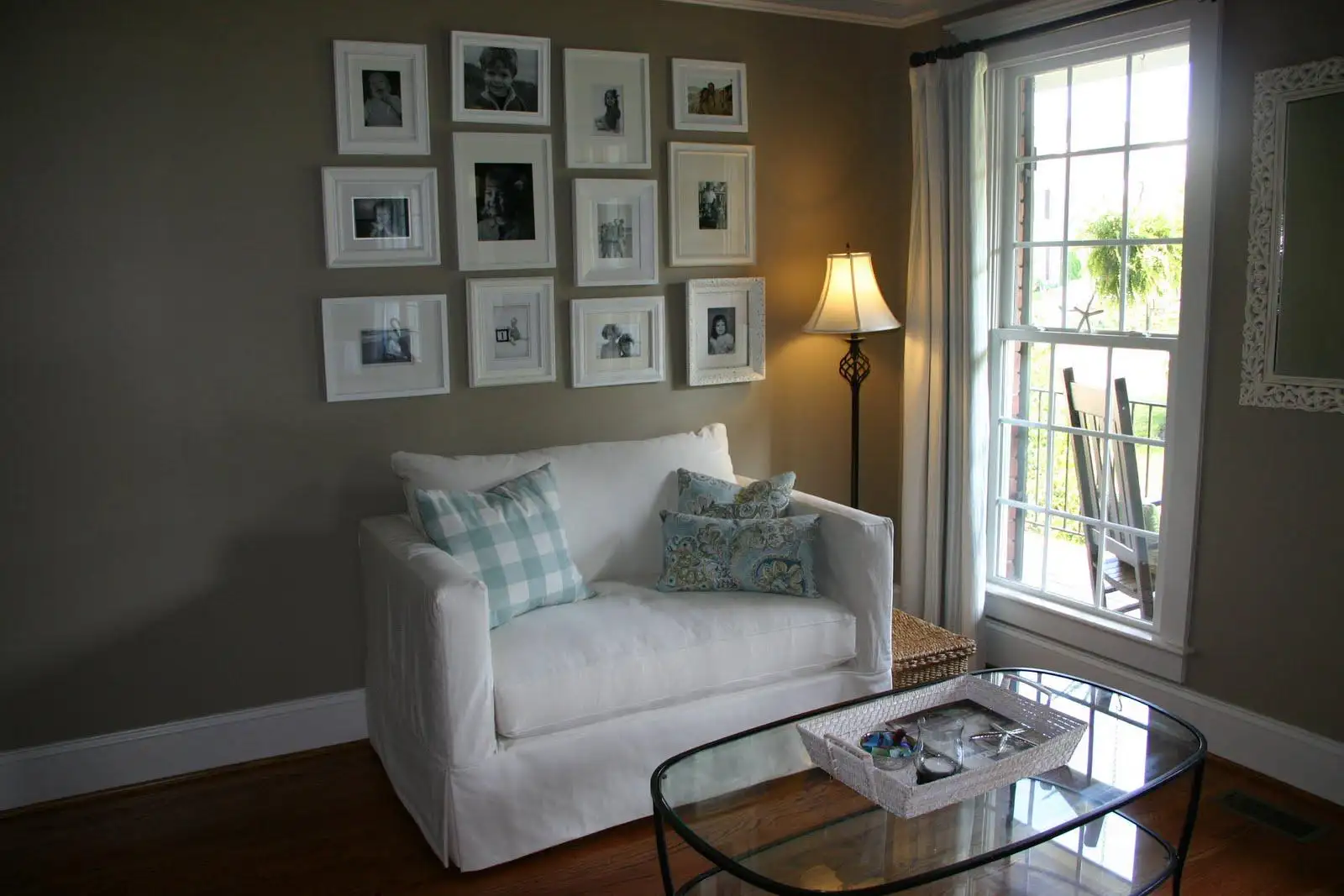 This design tradition is centered on muted colors; however, depth can be added by using different textures brought by sisal rugs and patterned upholstery. Saturated hues like light mint, lavender and peach, will delicately blend in the décor.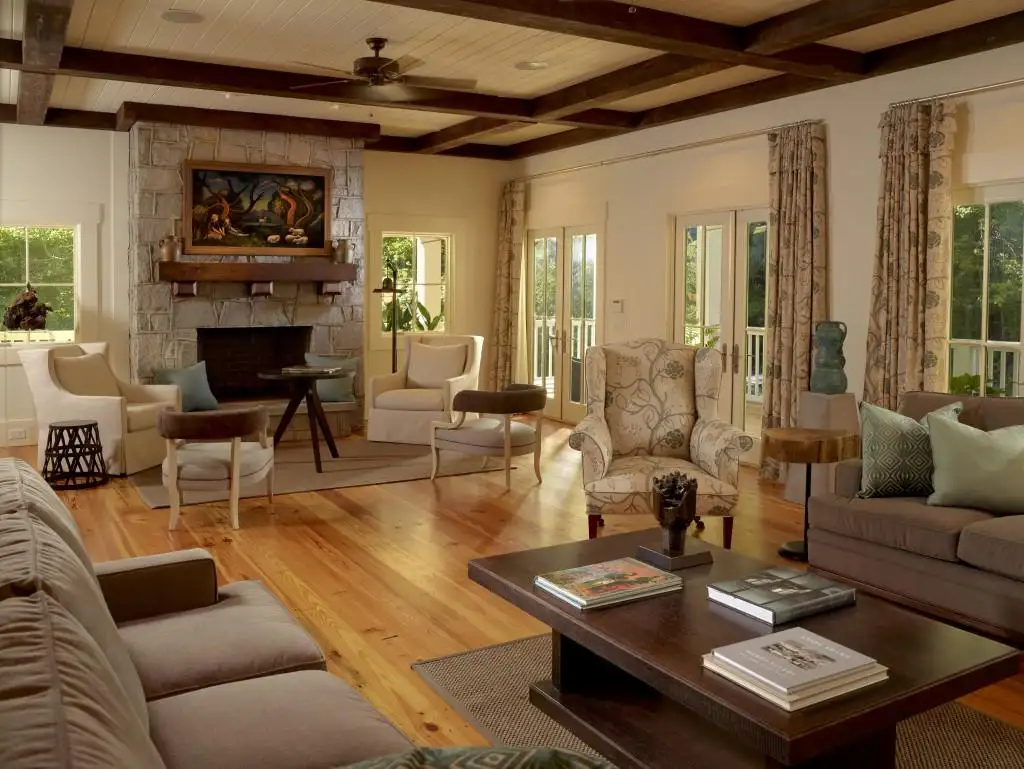 Scandinavian-inspired contemporary house style
Contemporary house styles are all about what is currently trending in the industry. Although each professional decorator or talented home owner can create unique spaces that reflect their own personality and taste, there are always hip décor tendencies that will keep them inspired. One trend that has been all the rage for the past years is the Scandinavian style. Many of us like the feel of a crisp Nordic home that appears casual and uncluttered, and want to replicate the look in our own abodes.
Scandinavian living is undeniably connected with the principle of planning the exterior design of a house so that it blends with its surroundings, in a brave attempt to minimize a dwelling's footprint and save energy. As a result, Nordic family homes often feature lumber walls in the same tint as the colors of the neighboring landscape. The structure of the buildings is simple, using clear, straightforward lines and large windows, to make the most of the short winter days and precious summer sun; as people's well-being largely depends on great weather in this part of the world, Scandis know the value of natural light and keep their glass surfaces free from heavy window coverings. Lastly, the roofs are steep-pitched, to avoid snow accumulation.

Most Scandi-style décors come in preponderantly white ensembles, but this is only true at the first glance. Examined from a detailed perspective, these designs feature different shades of white and gray: pearl gray, ivory, cream, and beige. Furthermore, texture is crucial to make the space preserve a welcoming allure; juxtapose quilted covers, knitted poufs, leather seats, hand-crafted macramé, and traditional rugs to create visual interest. Grace your molded plywood or plastic chairs with a comfy sheep skin, to soften the appearance of ultra-modern elements. Opt for linen bedding, and do not iron it, to preserve that rough natural look that carries all the pizzazz.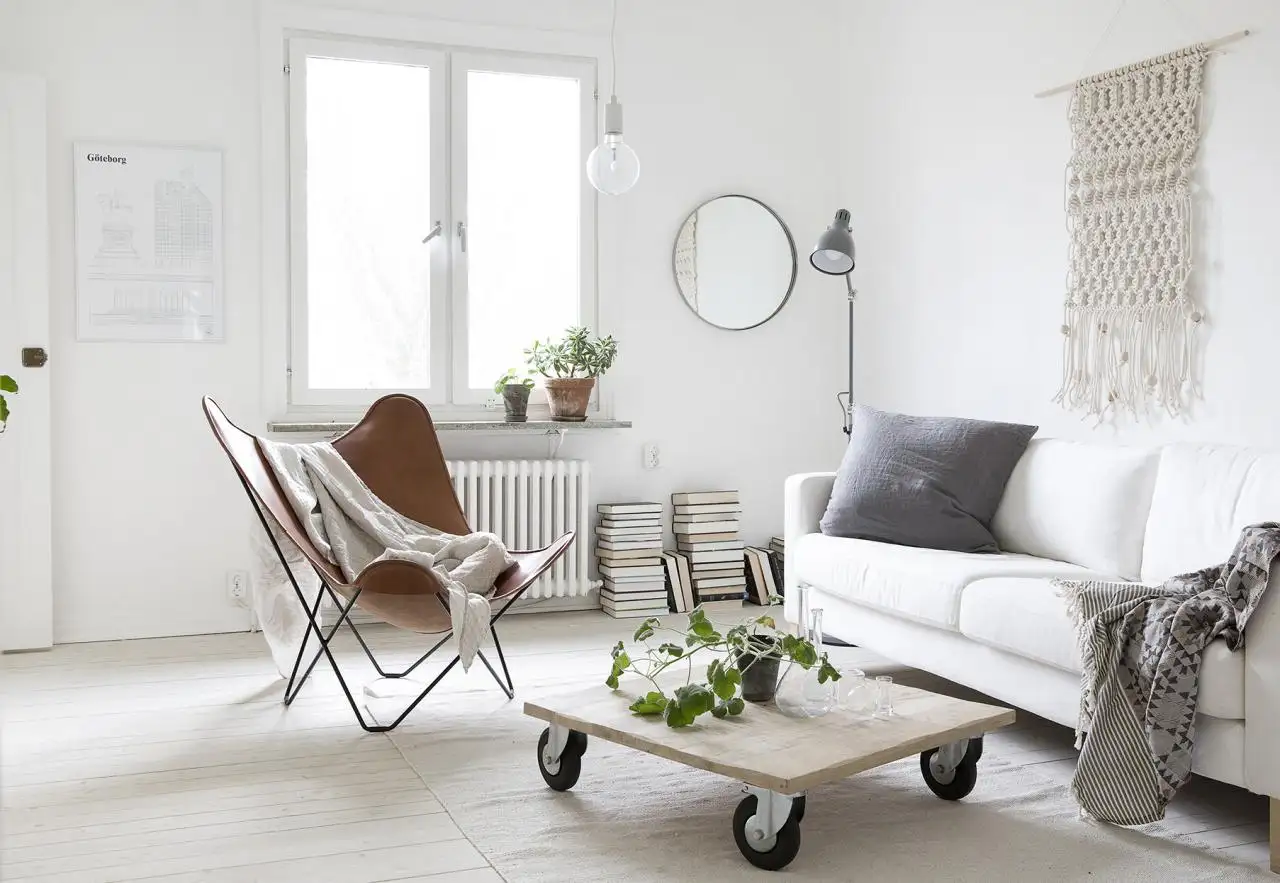 Furthermore, allow the existent water radiators and pipes become part of the décor, and inspire new life in them by painting them in stark white. It is all about embracing the industrial aspects of day-to-day living, while contrasting them with the warmth of wood and natural fibers.
Graphic art and huge letters are other quintessential characteristics that underline the youthfulness of Scandinavian taste. In such a space, even color-coordinated books contribute to the overall atmosphere, so work with the content of your bookshelves to come up with vibrant displays. Nordic people are definitely not put off by the challenge of mixing patterns; in their houses, floral fabrics collide with stripes, chevron and hound's-tooth designs, and it totally works!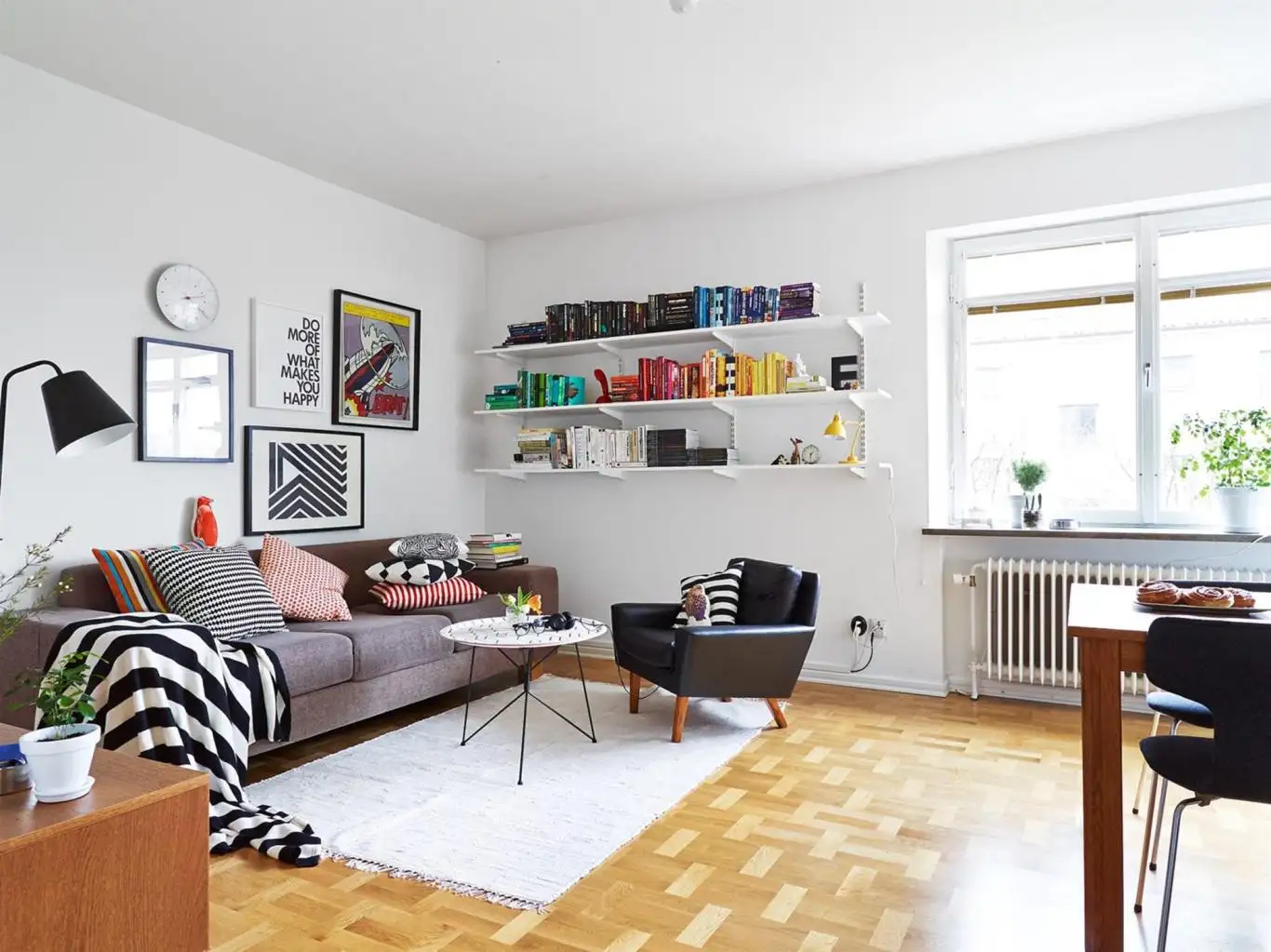 To sum up, knowing the characteristics of different house styles means paying homage to architectural heritage and respecting the soul of each abode.