Sustainable Interior Design
It's time to talk about eco-friendly interior design and green architecture to prevent climate change and save our planet! If you integrate sustainable décor elements, materials, and products to your home, you'll become closer to conscious living concepts.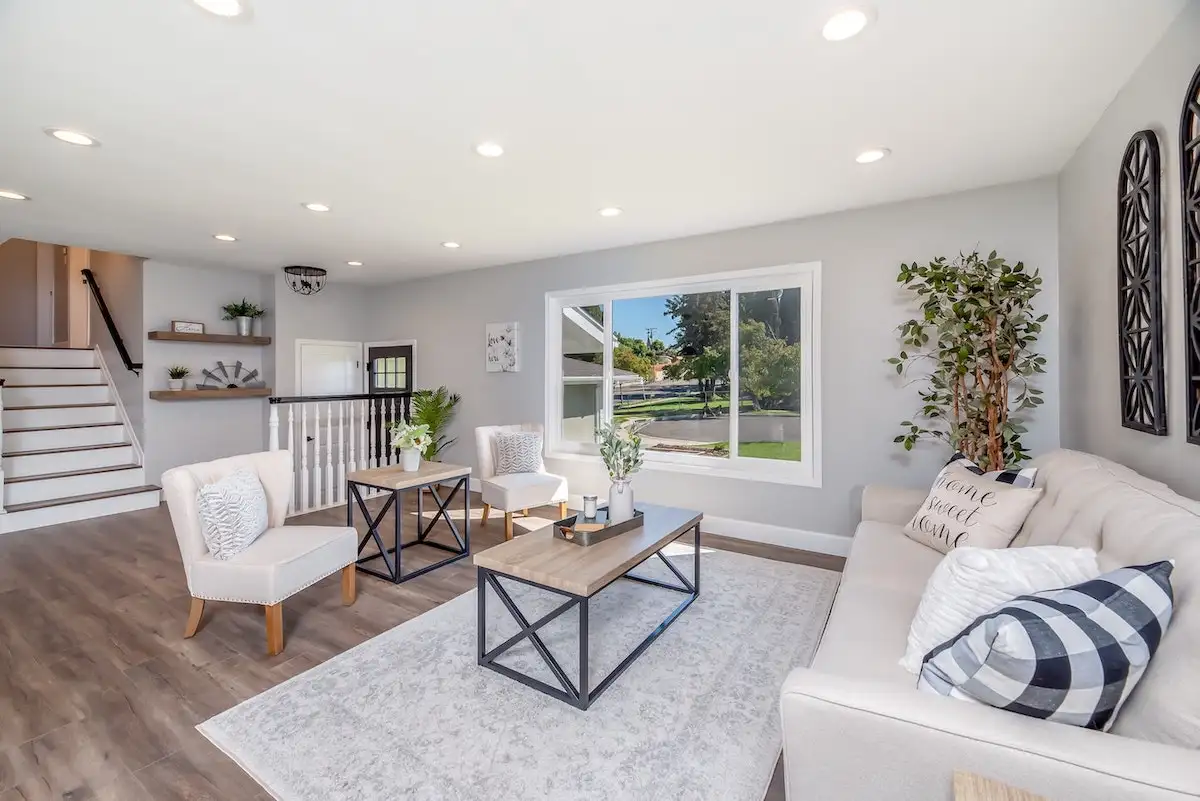 Sustainable Architecture
Green architecture is an environmental-friendly approach to sustainable building design. It aims to create an energy-efficient house with a low impact on nature.
Sustainable construction and manufacturing processes are an essential part of green buildings. Such business practices can prevent greenhouse gas emissions. From out-of-date designs to construction materials, the building industry is challenged to change its methods from traditional to sustainable.
"Typically, buildings are designed to meet building code requirements," the American Institute of Architects (AIA) reminds us, "whereas green building design challenges designers to go beyond the codes to improve overall building performance and minimize life-cycle environmental impact and cost."
Eco-Friendly Interior Design Features
To reduce environmental impact on our planet's ecosystems, take into consideration the following:
Efficiently used spaces can minimize the size of your apartment and consequently the amount of materials, as well as making the most of architectural and design elements. A microapartment (also called an "apodment") is an environmental alternative which consists of extra-small bathroom, bedroom, living, and kitchen areas. It is the perfect sustainable solution for budget-minded people, especially for the residents of the fastest growing American cities.
The U.S. Green Building Council is an organization which tends to the sustainable, flourishing future through LEED (Leadership in Energy and Environmental Design), the leading program for eco-friendly buildings and communities worldwide, to increase the quality of life. Most sustainable buildings are certificated by this program.
You can buy furniture pieces which were produced in a socially responsible way by sustainable companies which stick to safe manufacturing practices.
To support local makers and reduce air pollution from transportation, purchase décor elements made by them.
Use recycled materials, especially wood, for architectural structural elements, furniture pieces, doors, window treatments, and décor accessories.
Antique and vintage items are perfect elements for stylish, eco-friendly interiors. These can be easily repurposed and refinished. Using such pieces is a great way to reduce waste. For instance, you can paint a dresser or convert an armoire to a dry bar.
To save both natural resources and finances, you should use as little electricity as possible.
To minimize water usage, opt for water-saving plumbing fixtures.
A building design should allow residents to use ventilation for efficient heating and cooling.
Usage of floor to ceiling windows is a great solution to increase the level of natural lighting. For artificial lights, opt for energy-efficient LEDs. If you like industrial interiors, opt for halogen or fluorescent light bulbs.
Select chemical-free, hypoallergenic paint for walls, fibers, and surfaces.
Sustainable architecture aims not just to save our planet's ecosystems but also promotes human physical and mental health. The high level of air quality, energy- and water-efficient setups, and green design solutions enhance our mood and well-being.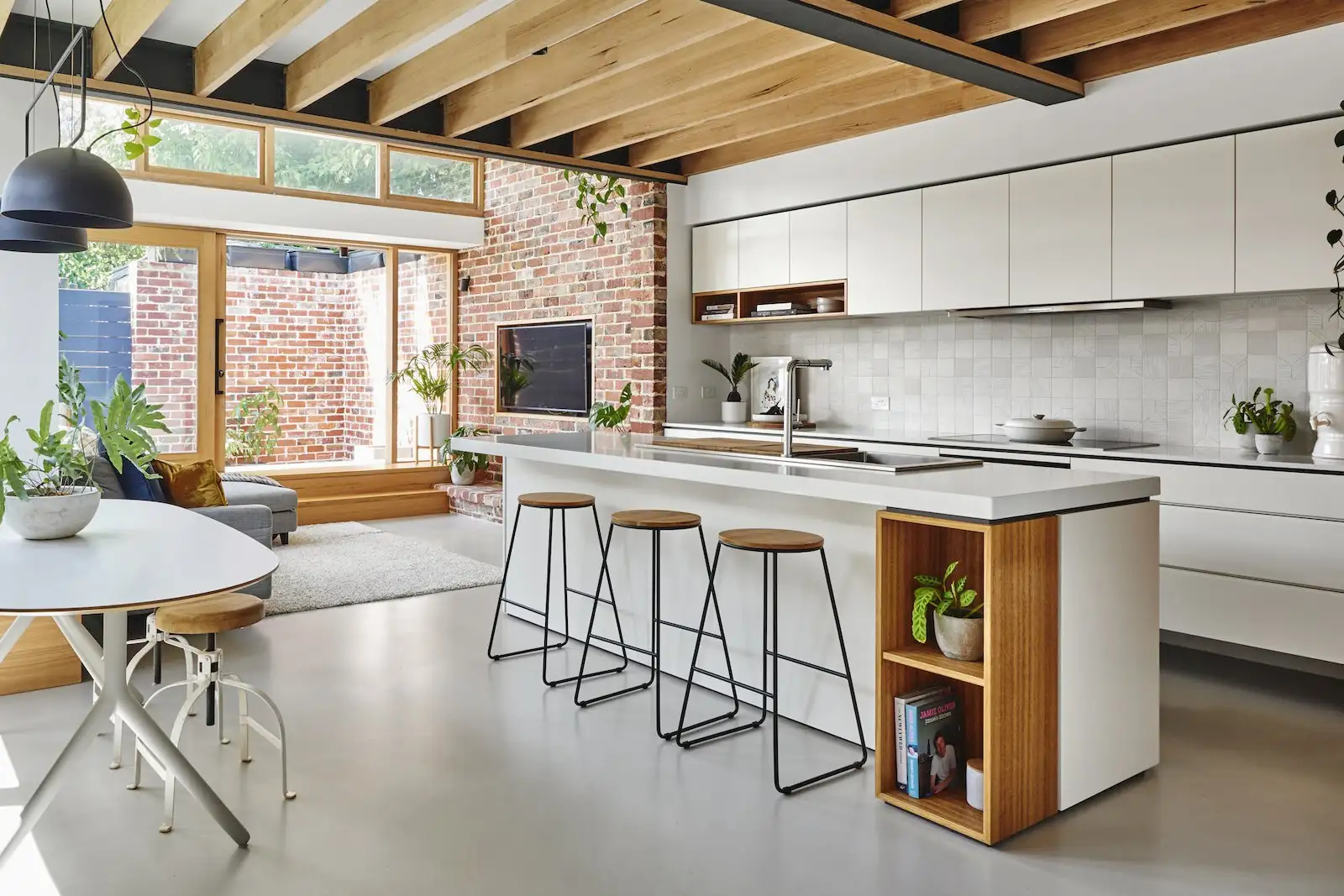 Sustainable Materials For Interiors
When you decorate your house, use sustainable materials, such as wood and bamboo, for the following reasons:
Sustainable materials are reusable (don't need to be re-manufactured for the next usage) or recyclable (can be used again after re-manufacturing).
They reduce waste and pollution, as well.
Using sustainable materials can prevent deforestation.
When you choose between reusable and recyclable options, keep in mind that reusable materials are a better choice than recyclable.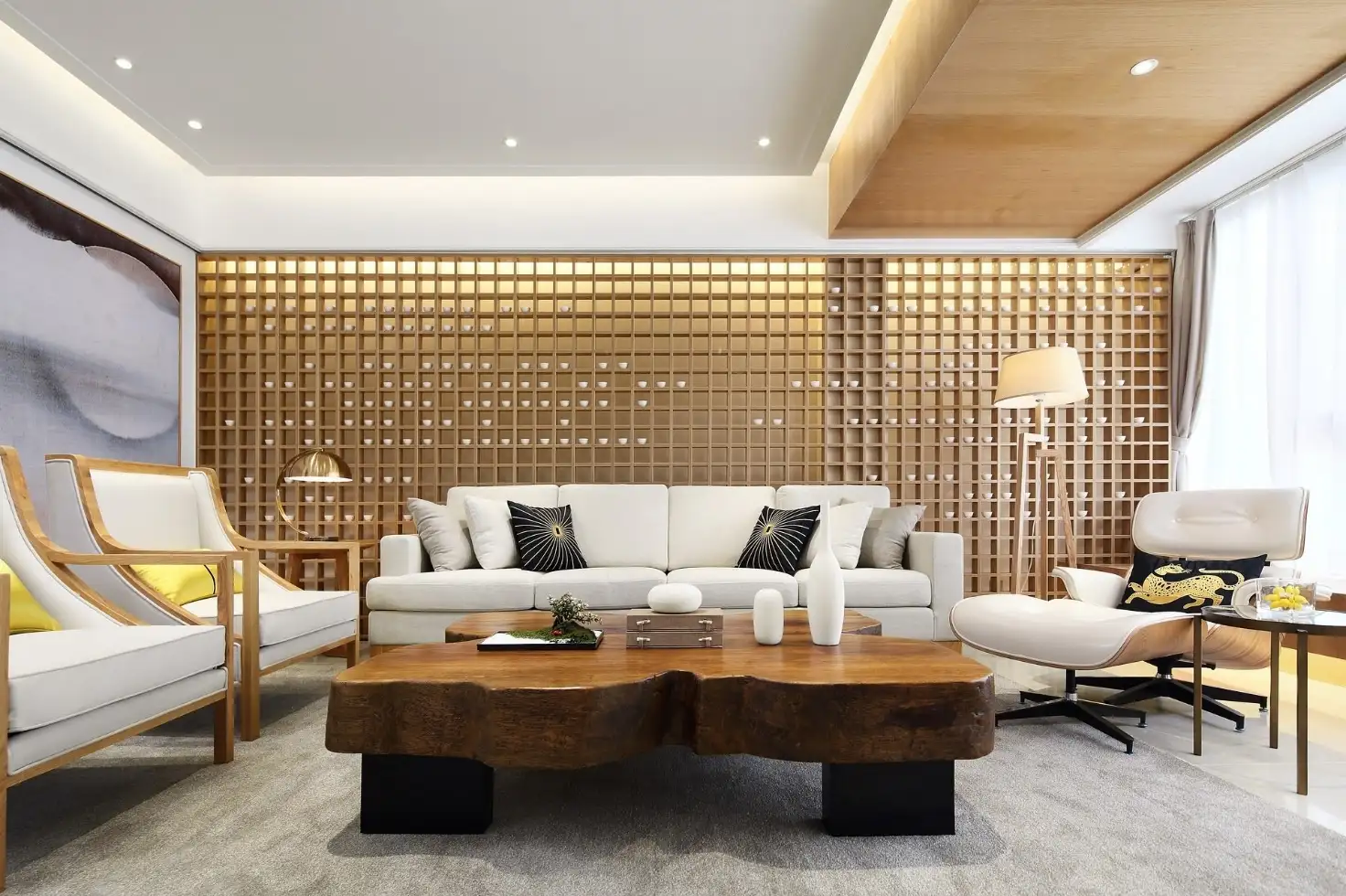 Sustainable Interior Design Products
Sustainable products emphasize the strong character of your dwelling and bring natural vibes to your home. Even just a few elements, such as bamboo or wood window treatments, a glass vase, wood furniture legs, wood flooring, and/or an unusual light fixture, make your house closer to sustainable design.
Environmentally friendly products are:
made from natural or recycled materials
produced and installed utilizing fewer chemicals with the lowest level of emissions
crafted by local companies to cut down on air pollution from transportation
made by workers who have decent working conditions
Unfortunately, sustainable products can be more expensive than traditional ones. But it isn't too high a price for saving our planet.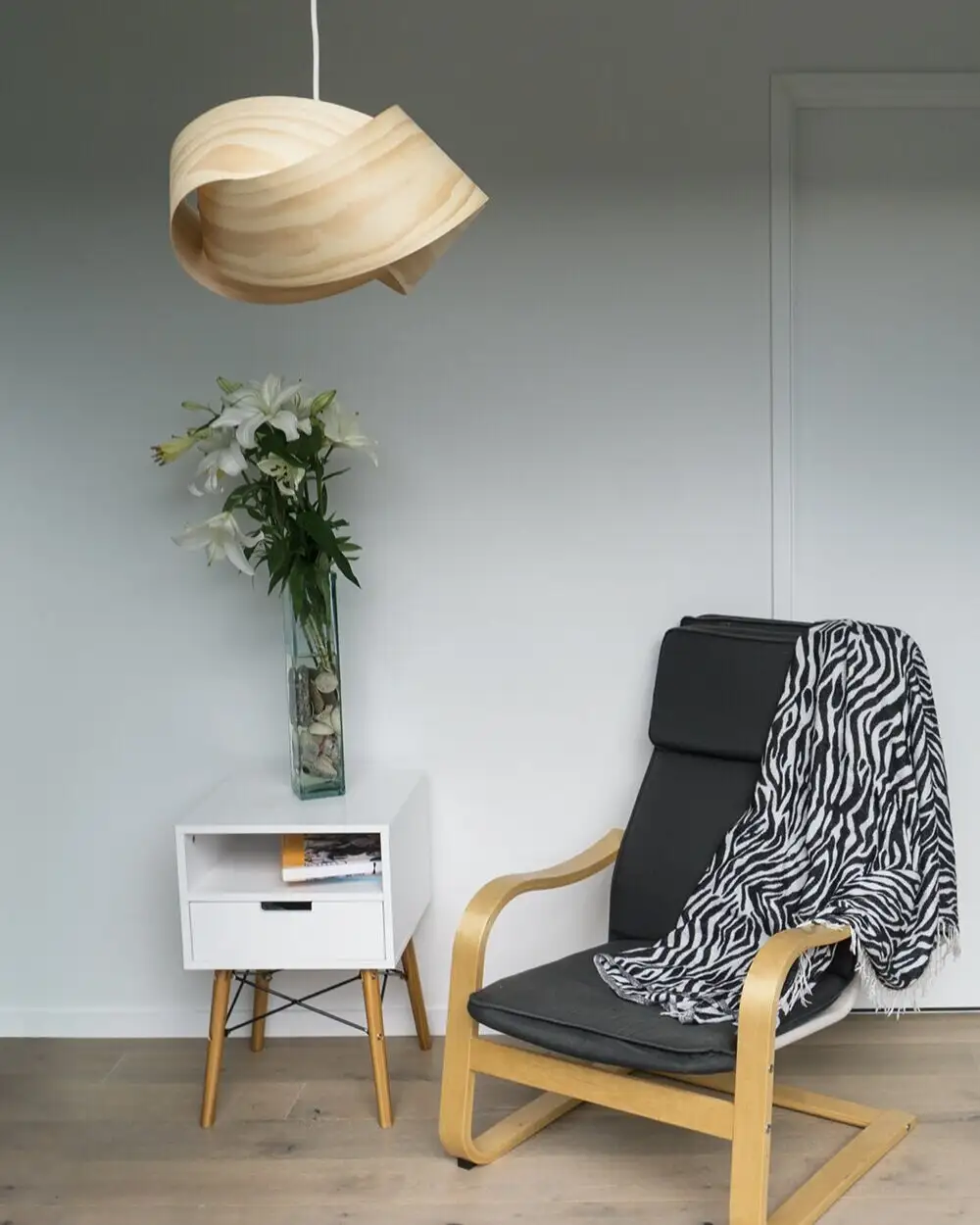 Environmentally Friendly Flooring
There are a lot of sustainable flooring products, from linoleum to natural carpets made of wool, sisal, or jute.
To determine the level of sustainability of your flooring, take into account the following:
Sustainable floors are made from natural materials (wood, bamboo, ceramics, marble, etc.)
Install flooring without using harsh chemicals. Select paints and other products which are labeled as "low-VOC" or "zero-VOC" (VOC means volatile organic compounds). These don't contain adhesives, sealants, cleaners, and other chemicals. Such products aren't harmful to the ourselves or to the environment.
Sustainable flooring and other products made of or containing forest-based materials from responsible sources are certified by the Forest Stewardship Council (FSC).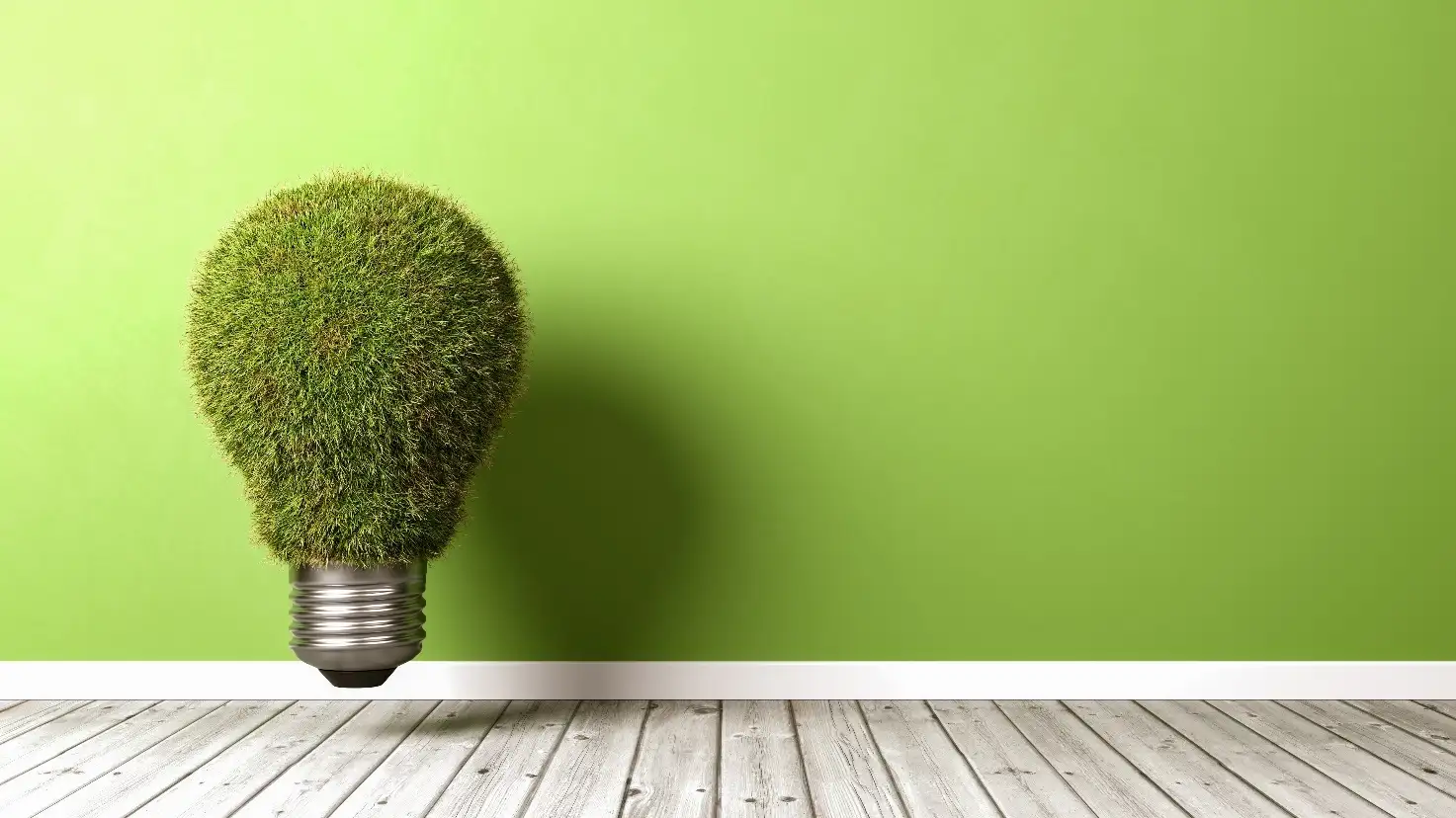 Sustainable Houses
To make your dwelling earth-friendly, use innovative technologies. When you select a piece of land to build your abode, it's better to find a smart place where you can maximize use of wind, water, and sunlight energy to generate electrical power. Installing alternative renewable energy power sources, such as solar panels or wind turbines, is always a brilliant idea.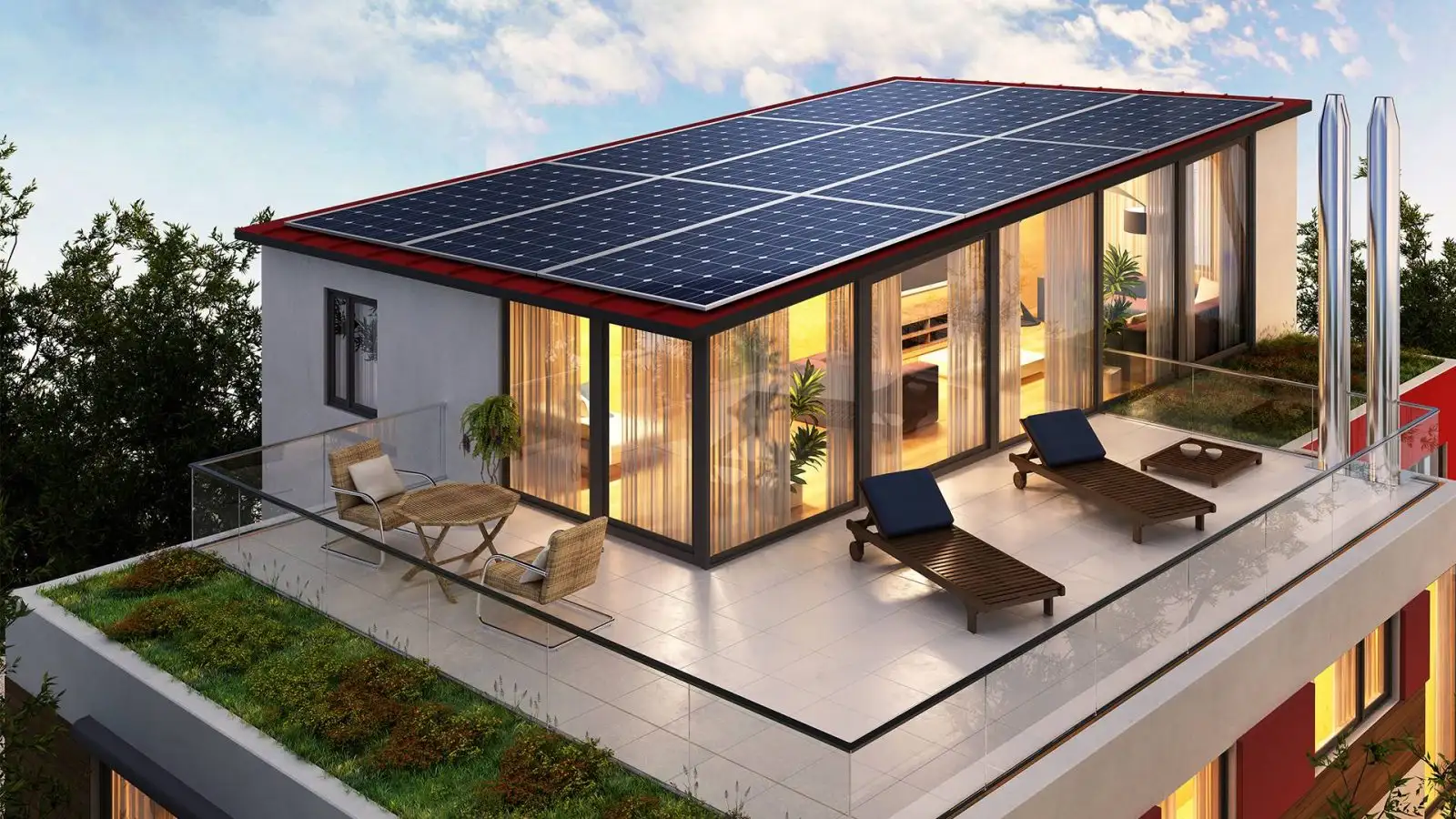 Of course, when it comes to landscaping, keep native plants and plant new green vegetation.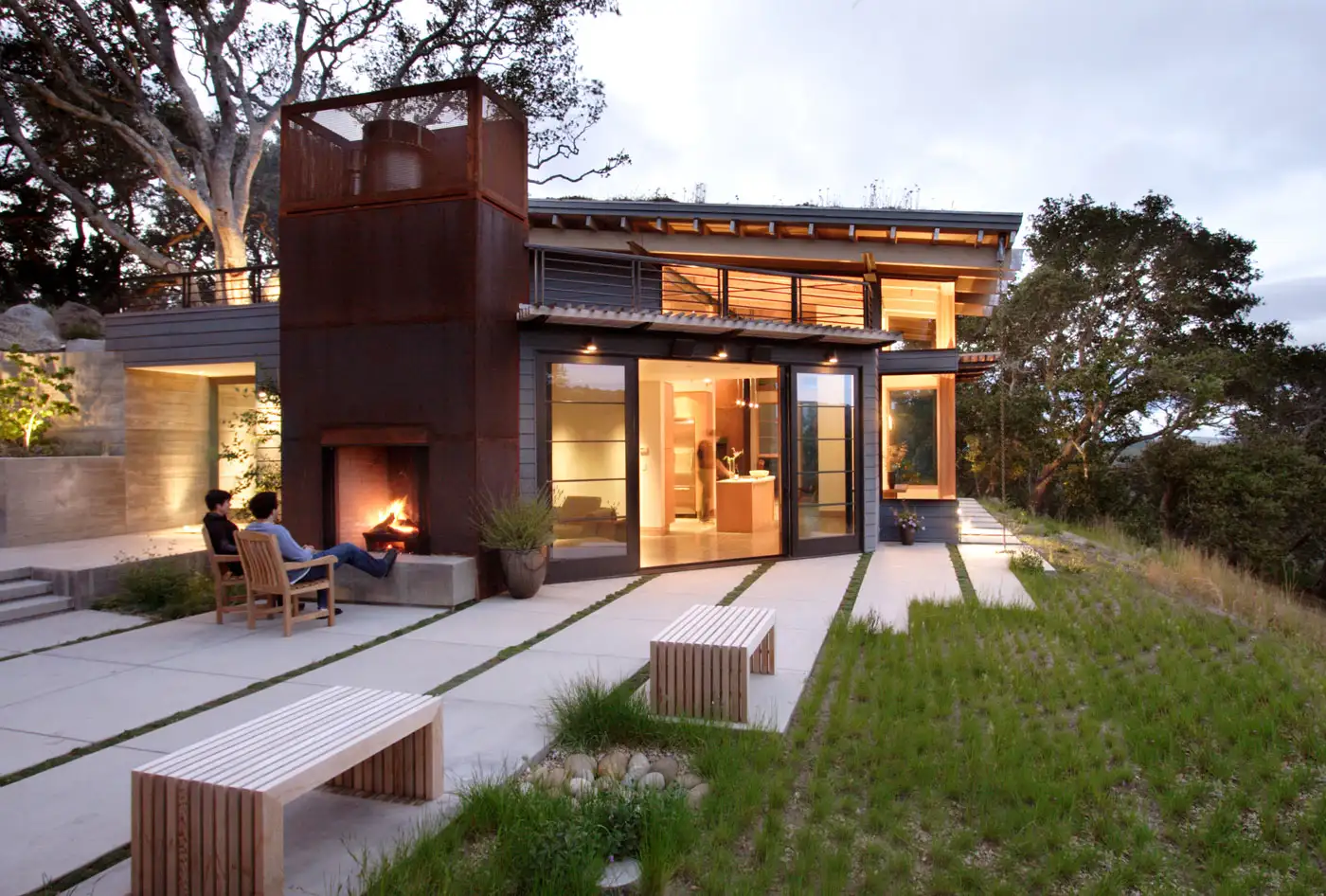 Eco-Friendly Interior Walls
When it comes to wall décor solutions, think about compositions made of various greenery, wood, bamboo, bricks, stones, and other natural elements.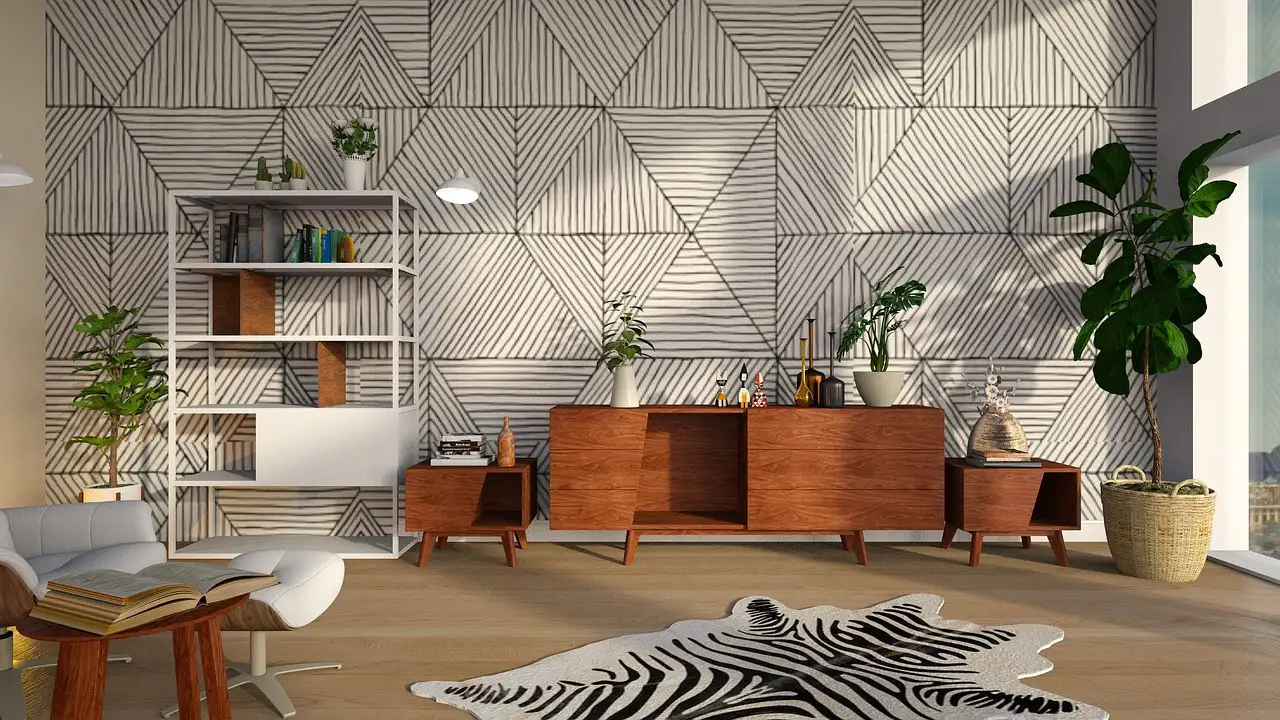 Moss Walls
A wall made of moss which is naturally preserved and safely colored is a great option. It's easy to care for such a wall, because moss doesn't need watering, lighting, and trimming. You can apply it to an entire wall to create the main focal point of any room.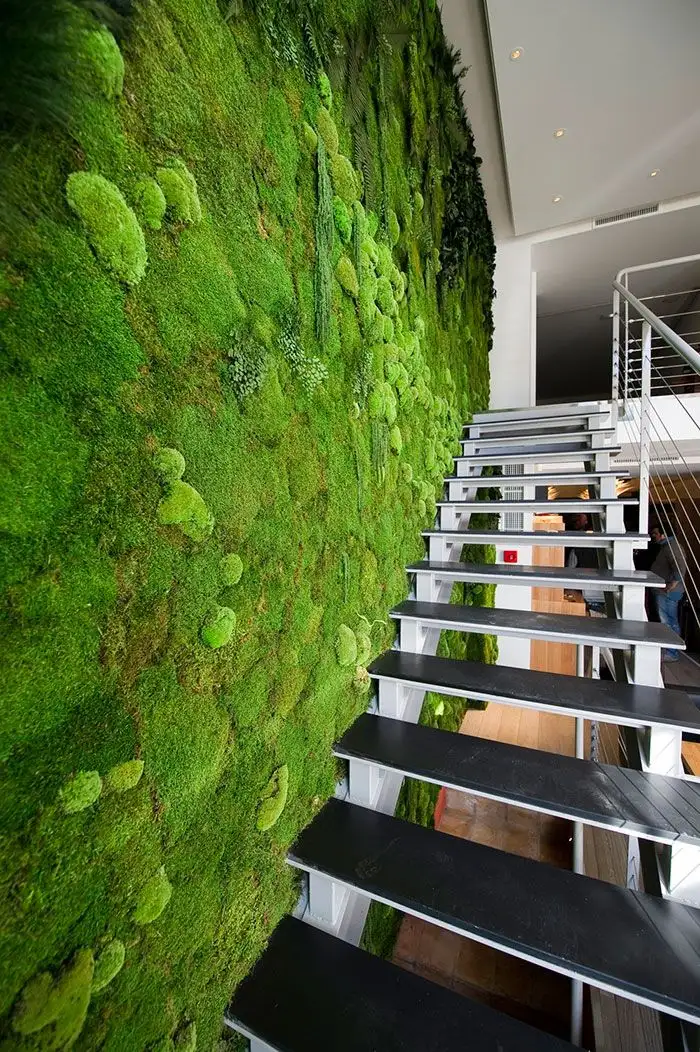 Another Option For A Living Wall
Think outside the pot to add a green touch inside your home! It can consist of climbing plants which grow vertically along the wall. If you have a self-watering system, it is simple to maintain your living wall. Keep in mind that you'll need to trim or prune any unmanageable foliage to keep the proper look of such a masterpiece. Choose low-maintenance green plants for it, such as English ivy, pothos (devil's ivy), and philodendrons.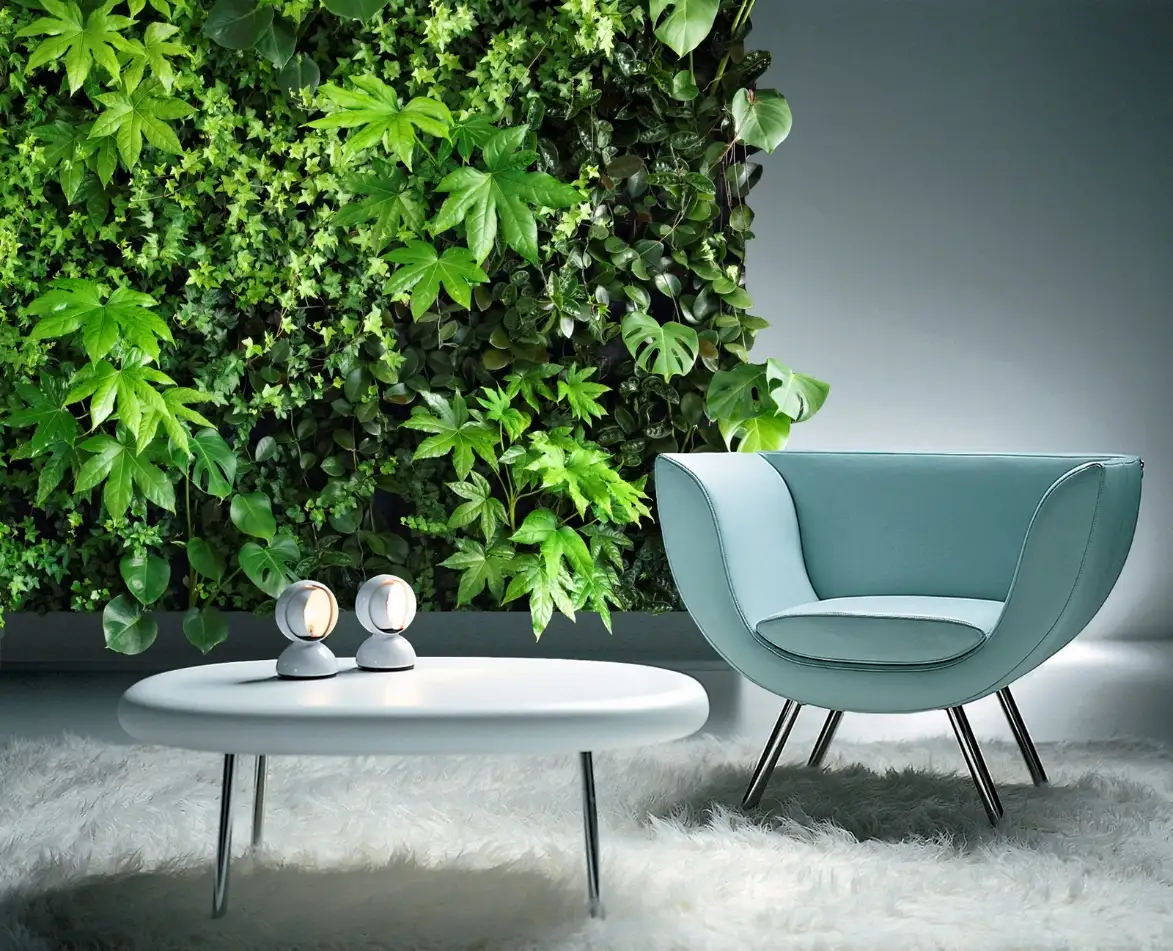 Brick Walls
A raw brick wall adds a natural accent to your home in the most environmentally-friendly way. Don't be afraid to leave it uncovered, because not only does it add a perfect architectural element with an industrial flair, but it also makes your home both stylish and sustainable.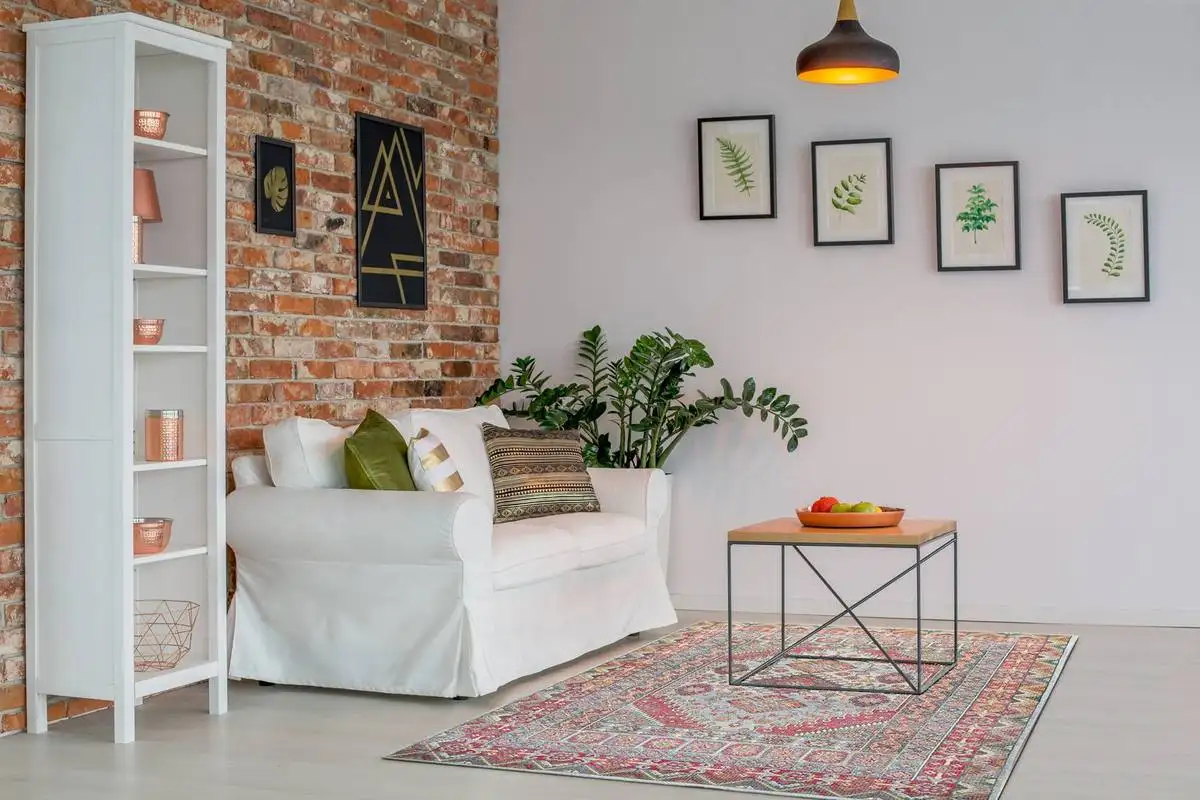 Hand-Crafted Wall Art
If you like creative pieces, you can opt for natural items in the shape of plants or animals. For instance, wall décor in the shape of an elephant head crafted by hand from naturally grown and harvested straw can bring a traditional Moroccan touch to your home in the most sustainable manner.