Fun Kids' Playroom Ideas
If you want to make your children's games much more high-quality and fun, organize a well-adapted space separately from their kids' room. To keep your little ones busy there, use various developmental and fun toys, sports equipment, books, and even lovely knick-knacks.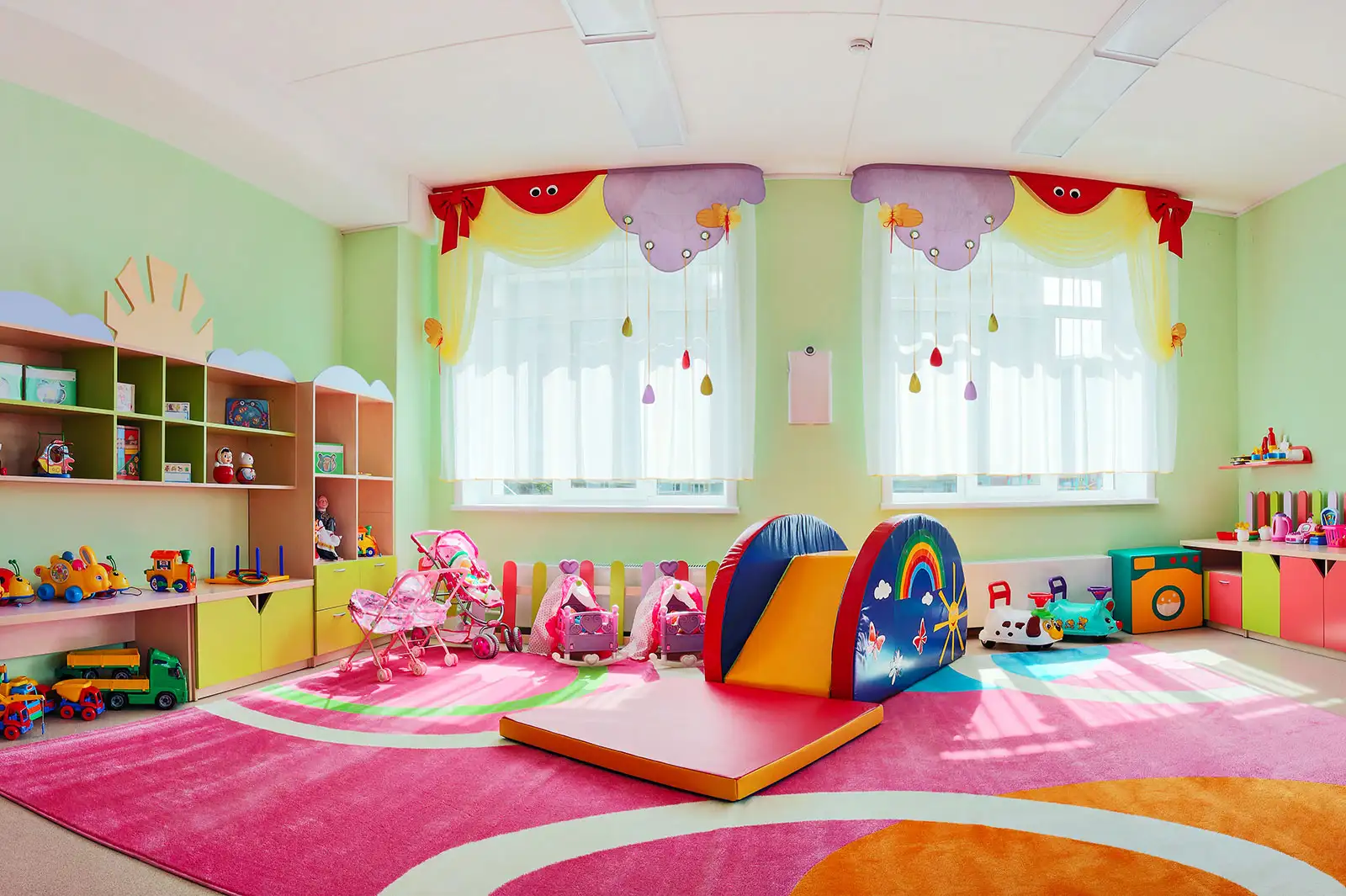 Small Playroom
If you have a limited space, look for unusual options to organize your kids' playroom. For instance, you can transform a nook in the hallway into a play area with built-in shelving for good books and your child's favorite toys. To provide a comfortable and relaxing ambience, place a daybed near a window to allow enough natural light for reading. Along with the window, you should install sconces to have an additional light. Choose a theme to make your kids' playroom harmonious.
If you are mother to a big dreamer, marine décor will emphasize your child's adventuresome character. Marine motifs fit in with window treatments and wall coverings, bedding, and throw pillows perfectly.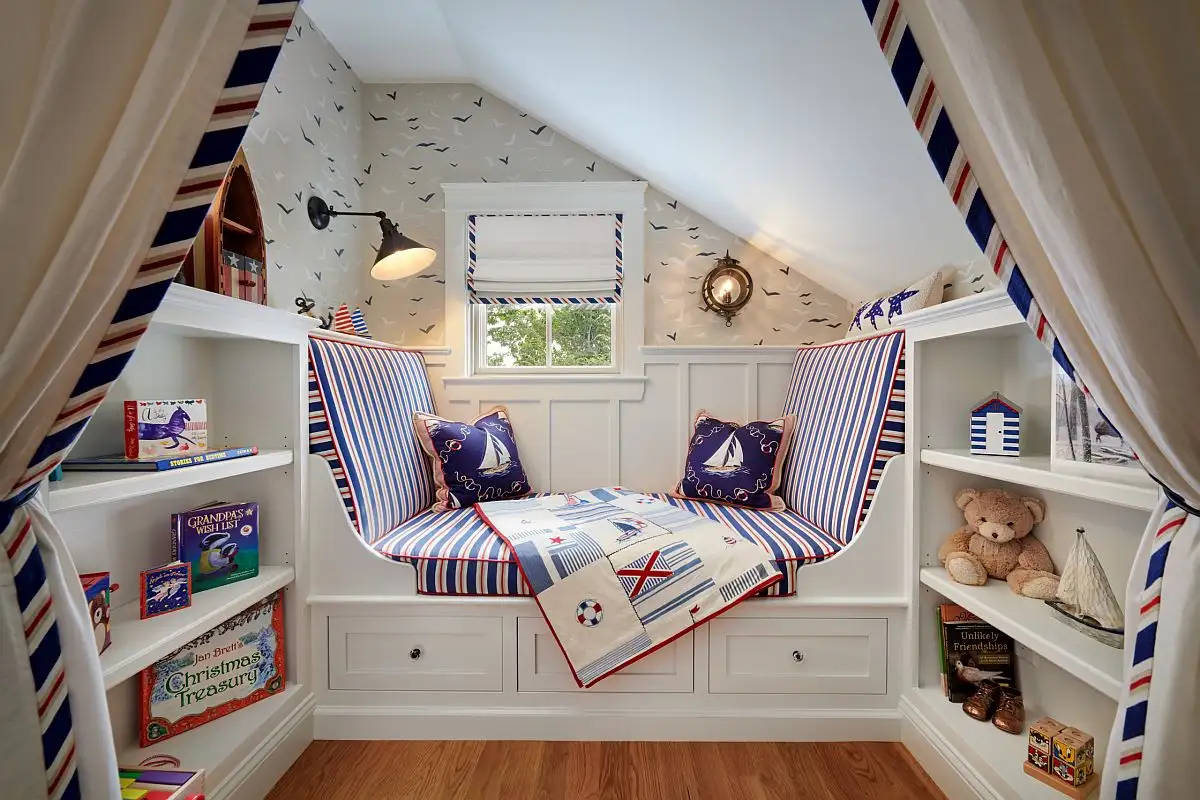 Big Playroom
If you are lucky enough to have a large house, you can organize a cool entertaining space inside one of the rooms. Of course, fill this room with plenty of educational and sport elements. If you purchase too many toys that don't stimulate the brain, your child will feel bored quickly. Try to be prudent even if you want to buy every toy you see for your little one.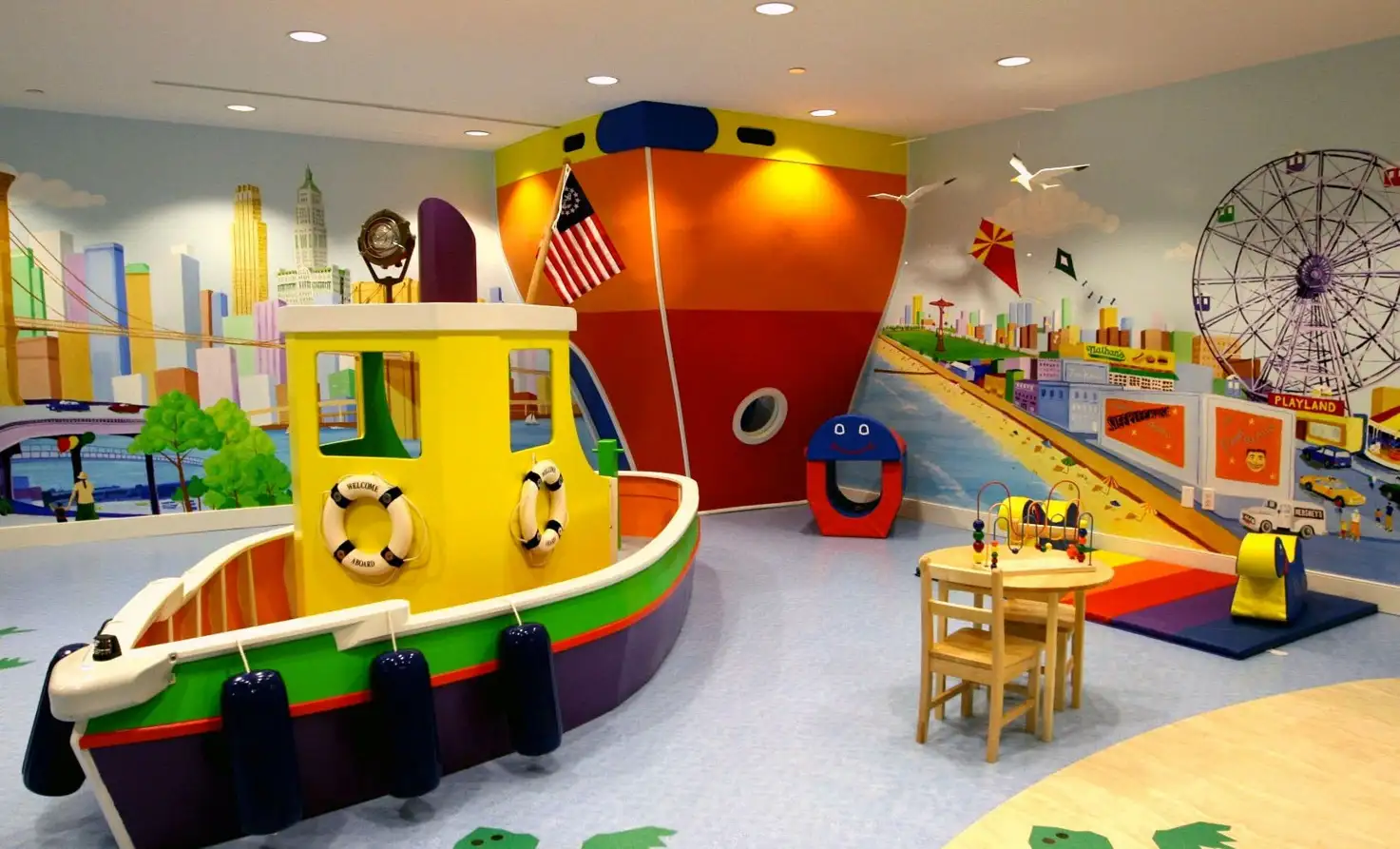 Zoning A Play Space For Your Kids
You can organize the playroom by hanging sheer curtains or installing partitions. Thanks to such a design solution, your kid will have an area for reading on a comfy daybed, a place for playing with toys on a soft carpet, and a zone for having fun inside an awesome playhouse.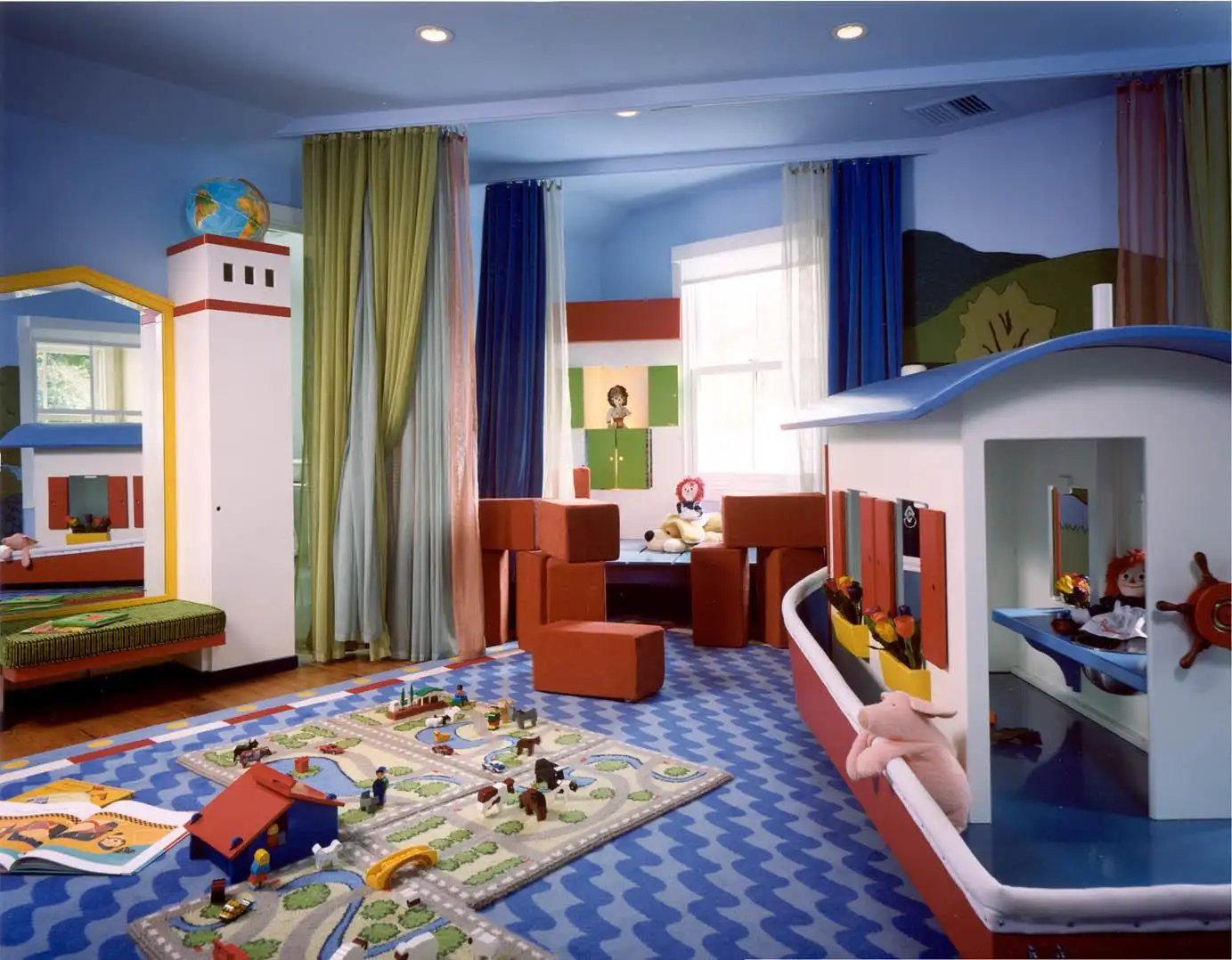 Go Big With Entertainment
All kids adore indoor slides. Don't be shy about installing their own play center! Also, you can add some creative canvas for areas inside your kids' playroom. For instance, a ceiling made up of puzzle pieces, including the light fixture. To contrast with a white ceiling and enhance a cohesive look, opt for brightly-painted walls!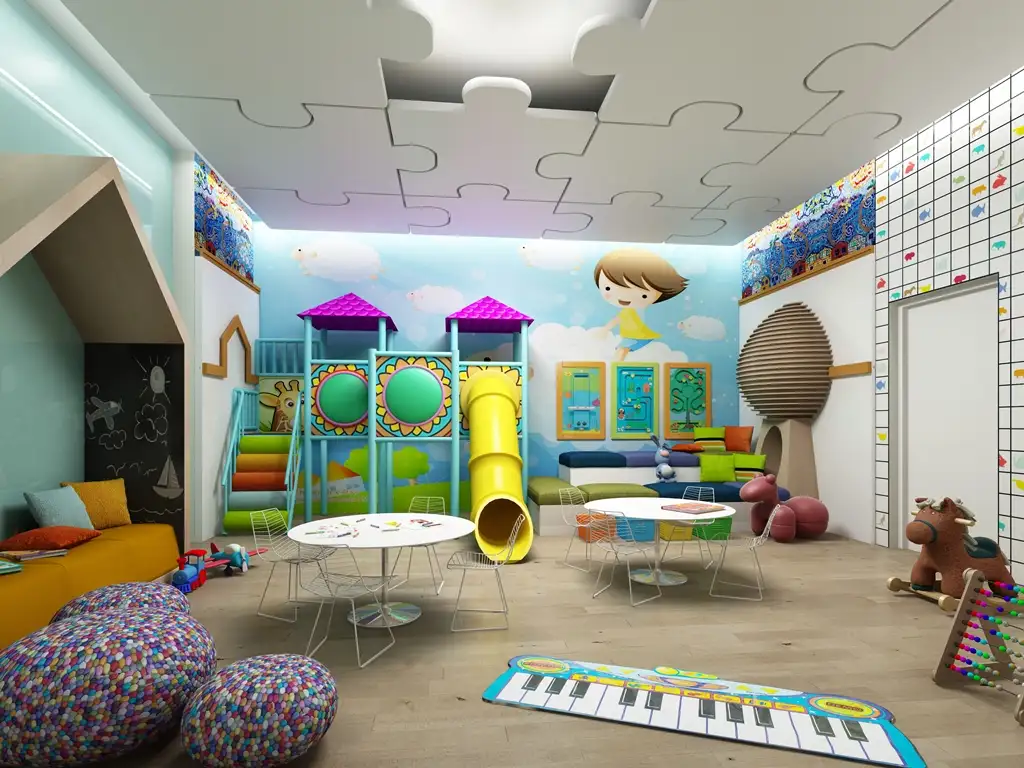 Plenty Of Storage Space
If you have a lot of books, toys, and educational pieces, you need a really big built-in wardrobe to avoid clutter inside the playroom. Collaborate with your children to organize each toy and put them away after each play session. Opt for bright buckets to store toys to liven up a kid-friendly space.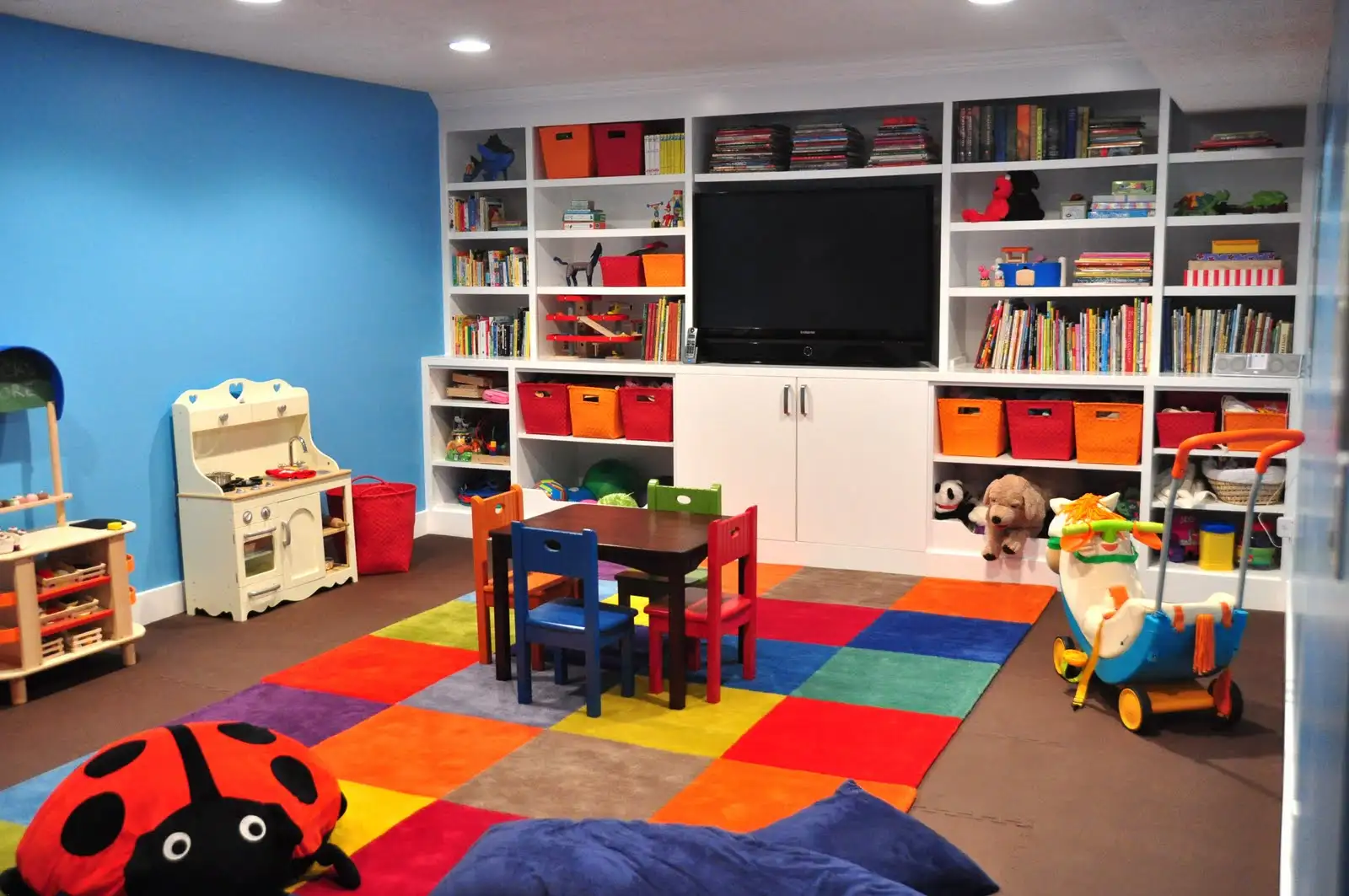 Cover Your Walls
To emphasize the core values you want to instill in your children, hang letter wall décor. Also, it's a great choice for the focal point of an entire playroom. In the end, all we need is love!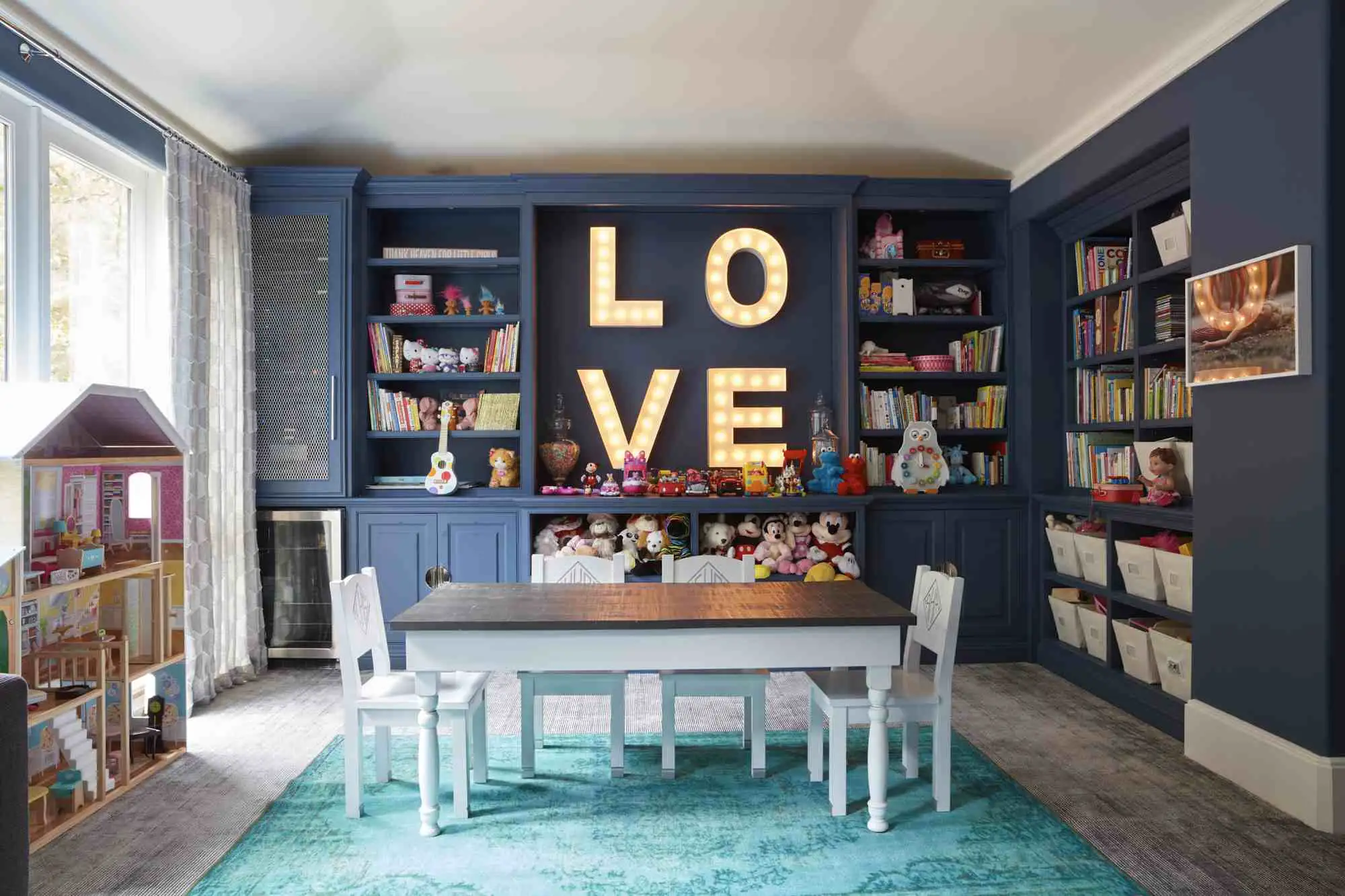 More Free Space
If you have a really large room to organize as a playroom, leave a large area where your kids can play. It isn't necessary to fill up all the space with too manytoys and various kid products. Give them a chance to have space and get creative.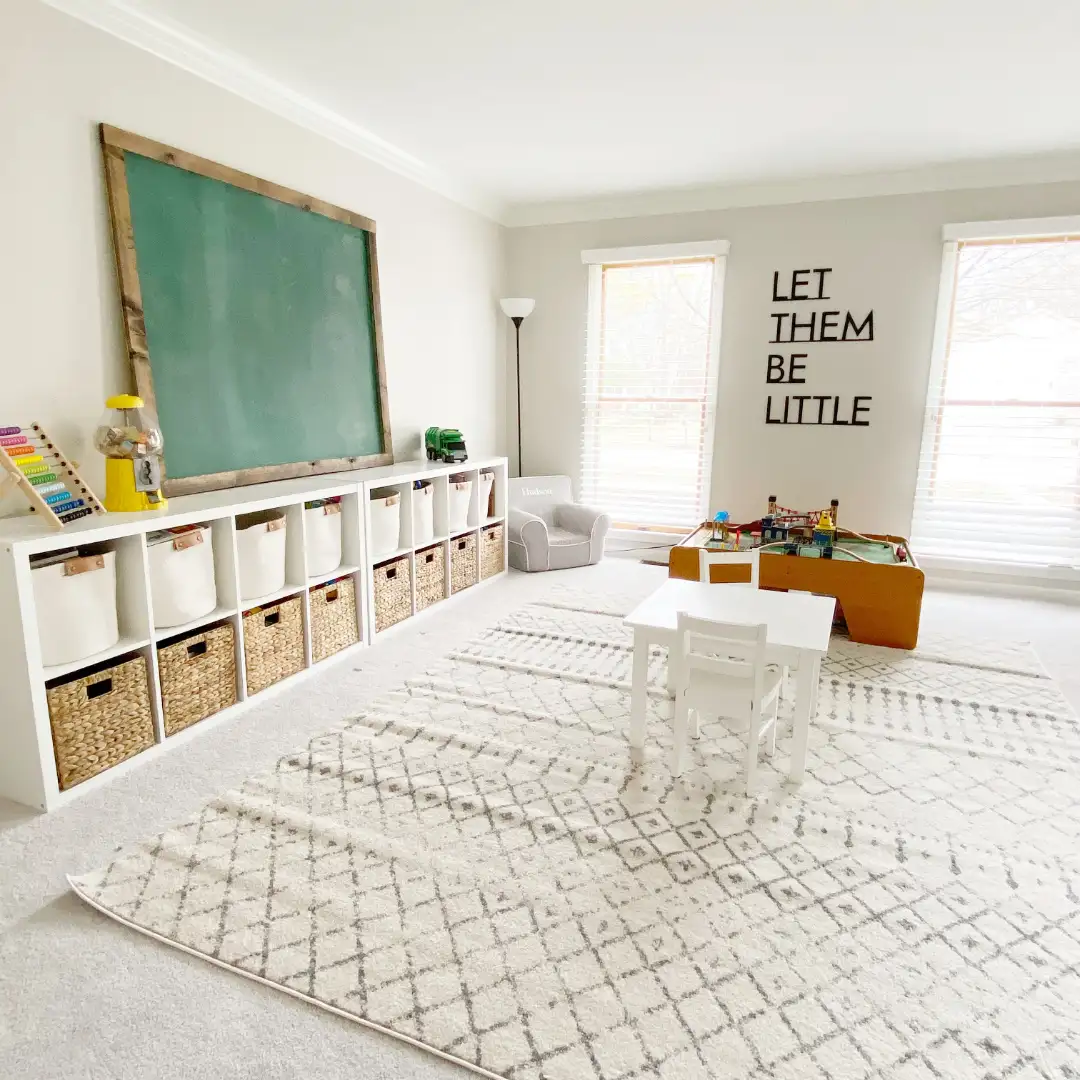 Modern Playroom
You can organize a perfect playroom in the attic. To make your kid's space stylish and creative, stick with a modern concept with ornamental accents. For instance, mix natural-themed ceiling-mounted swings and a black-and-white teepee for relaxing with Moroccan-inspired potteries and plenty of plush floor cushions and accent pillows.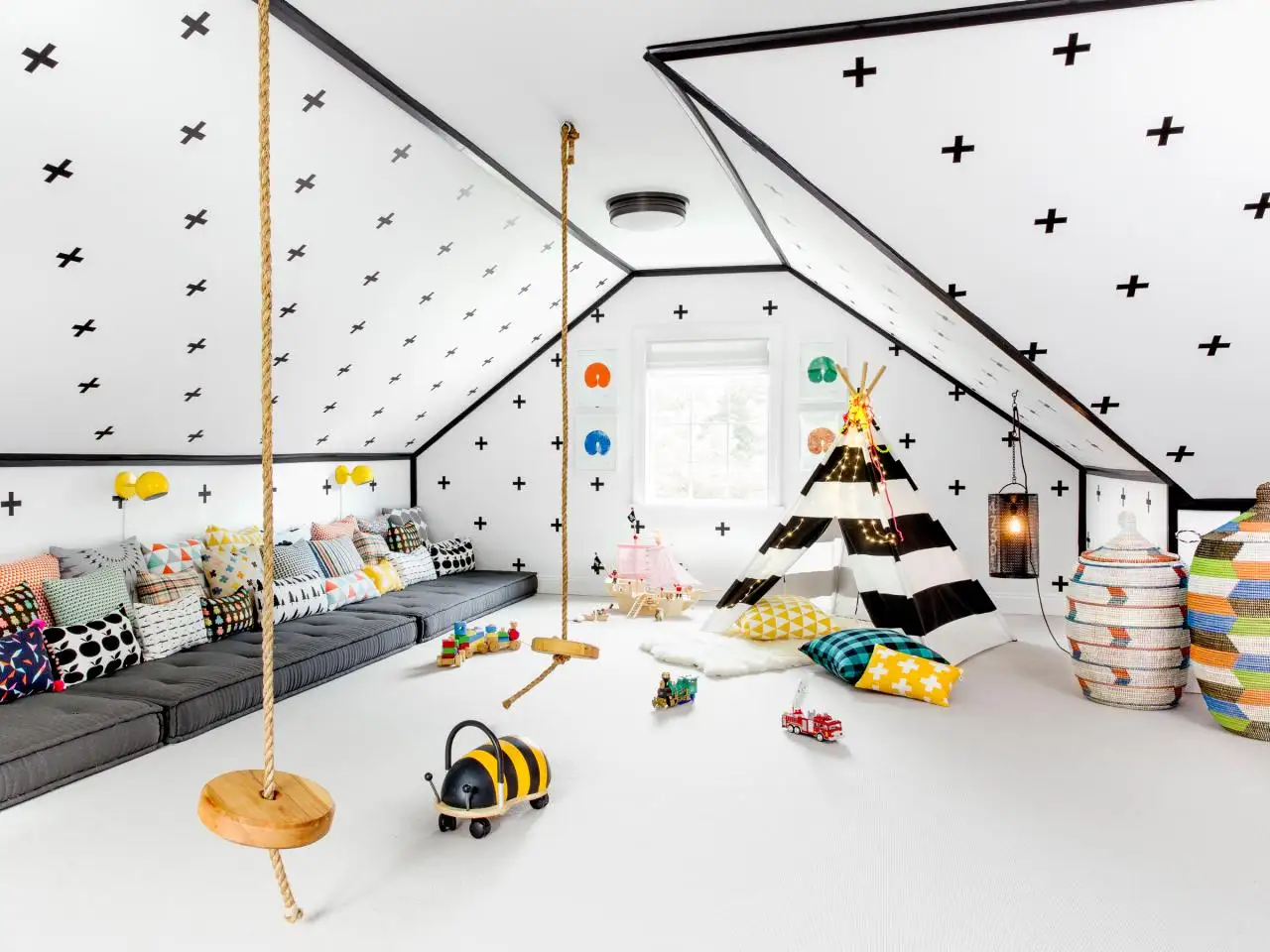 Playroom For Boys
If you're decorating a playroom for your sons, choose a style with a minimalist flair. Of course, a functional Scandinavian space is a great choice! When you decorate it, take into account:
For colors, white, gray, black, and brown hues are an anchor to feel calm and happy.
Thematic wall art inspires children to play and discover the world.
A soft area rug is a useful element for on-the-floor activities.
Smartly-organized storage space is a first step in the development of discipline and tidiness.
A kid-sized table with stools in the center of the playroom is a connecting element to make something together (for instance, draw, write, etc.)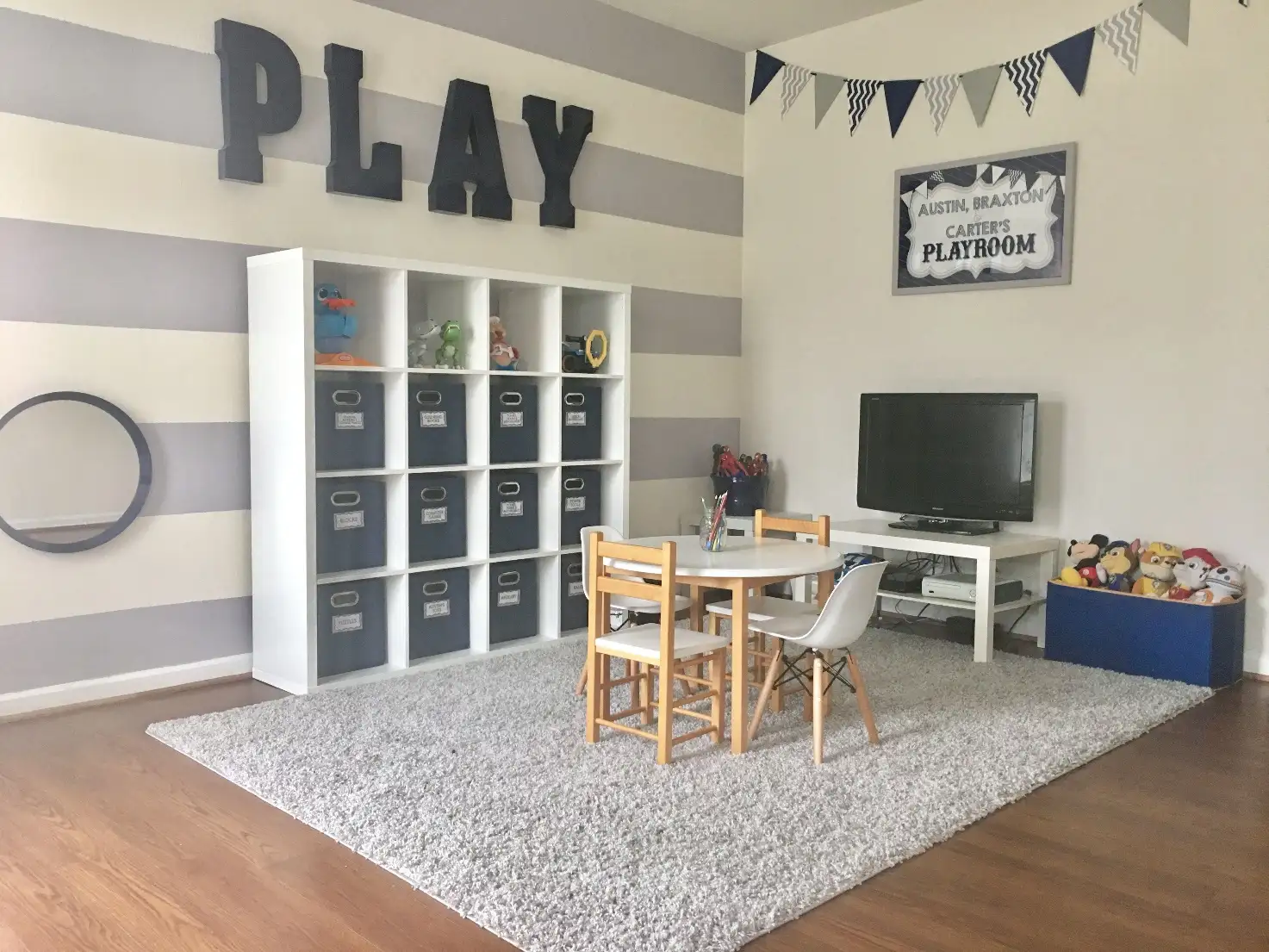 Feel Like A Chef With A Kid Kitchen Set
When you decorate a girl's playroom, organize a little kingdom for your daughter with a practical flair. For instance, you can purchase a toy kitchen set with basic adult kitchen elements. Also, take time to explain to your little chef how all these pieces work.
What About Chalkboard?
A chalkboard wall is an important element for learning and creative expression for kids. They can hear new words and write them down, draw bright pictures, or just share their thoughts. Ultimately, it is functional wall art.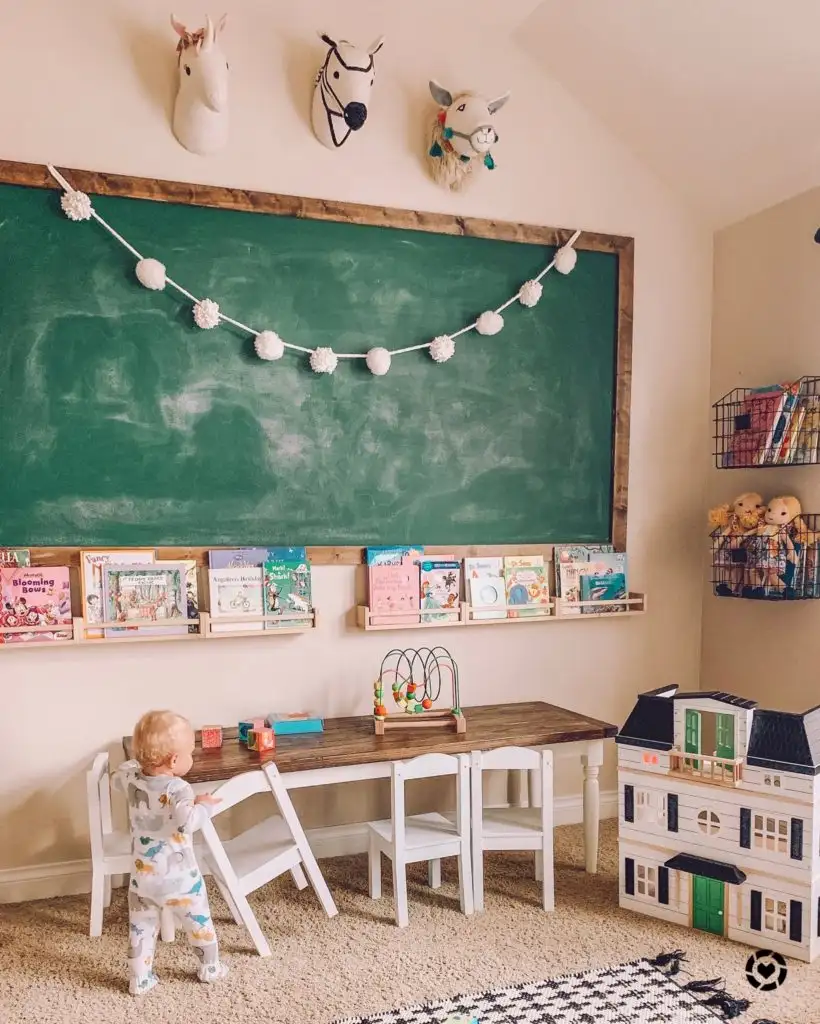 Bright Color Solutions
When you decorate your children's playroom, take into account how colors affect a kid's mood. It's a great idea to mix a neutral base (white, beige, cream, and other soothing shades) which brings serene vibes with warm orange, yellow, light blue, and green hues to cheer them up.
Infants perceive bold colors rather than muted tones because their eyesight is developing gradually (it takes up to 2 years.) That's why most toys for toddlers are brightly colored. Even after babies grow a bit, they focus on bold elements more than neutrals. To make your kids' activities more fun, use plenty of colors!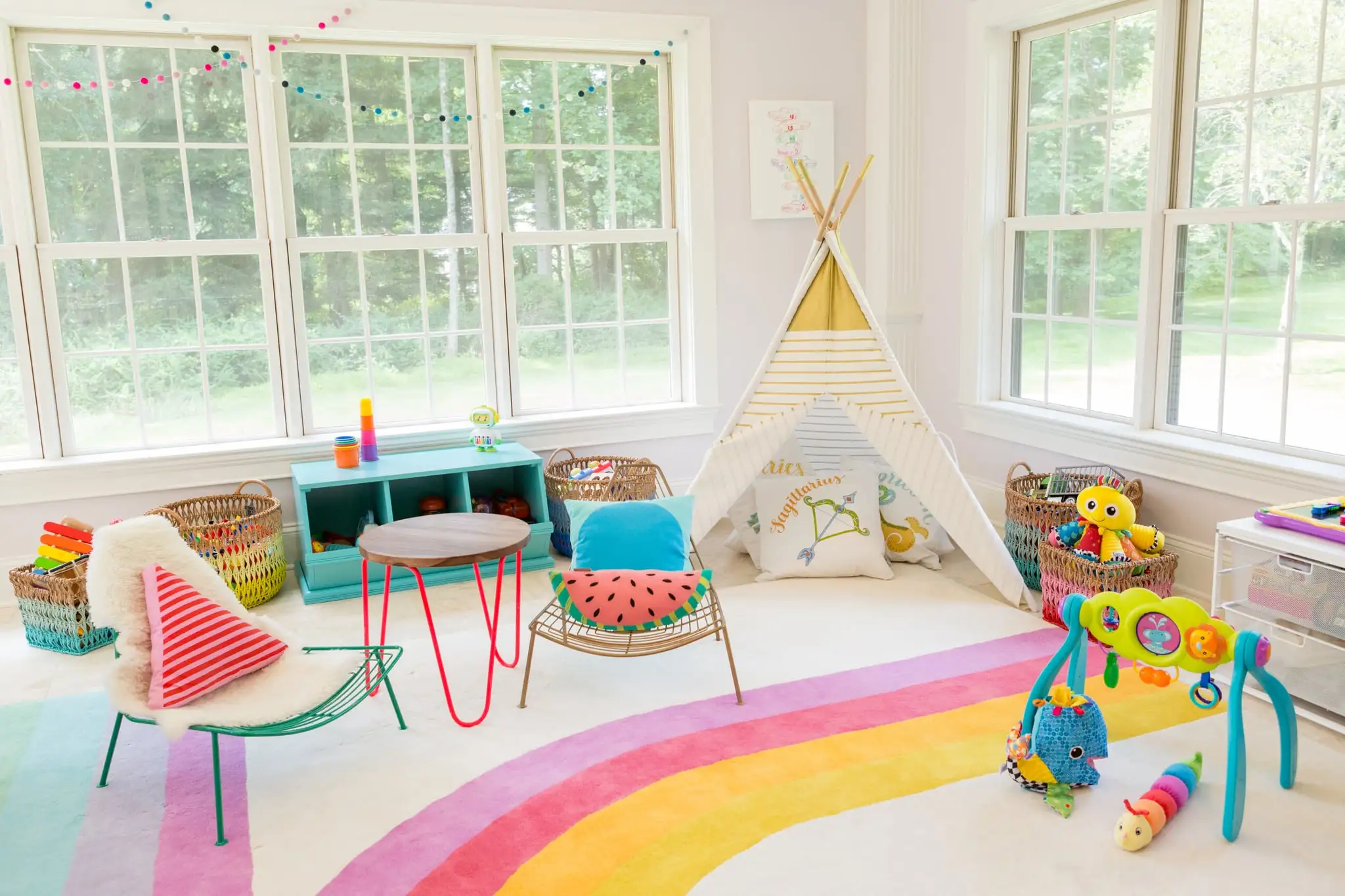 Neutrals For Relaxing
If you want to create a calm ambiance, use muted, neutral colors, such as gray, brown, and light blue. Geometric-printed accent pillows are a great addition to a teepee.
If your child is too active, monochrome hues can help to find a balance between an entertaining space and a wild character.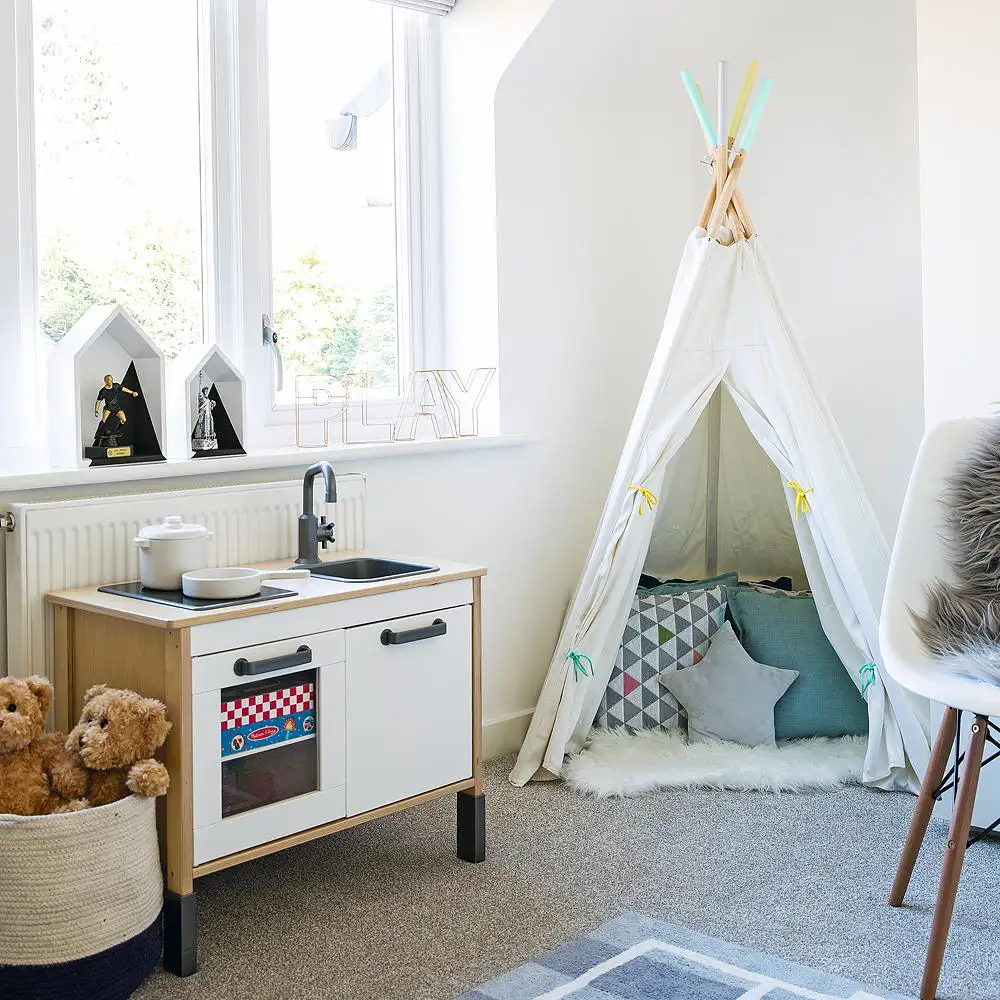 Keep in mind that a playroom is not just used for active games. This space can also be a cozy nook for reading and learning. To make it homey, select warm hues without bold color combinations. Decorative pillows with pink accents complete a harmonious space.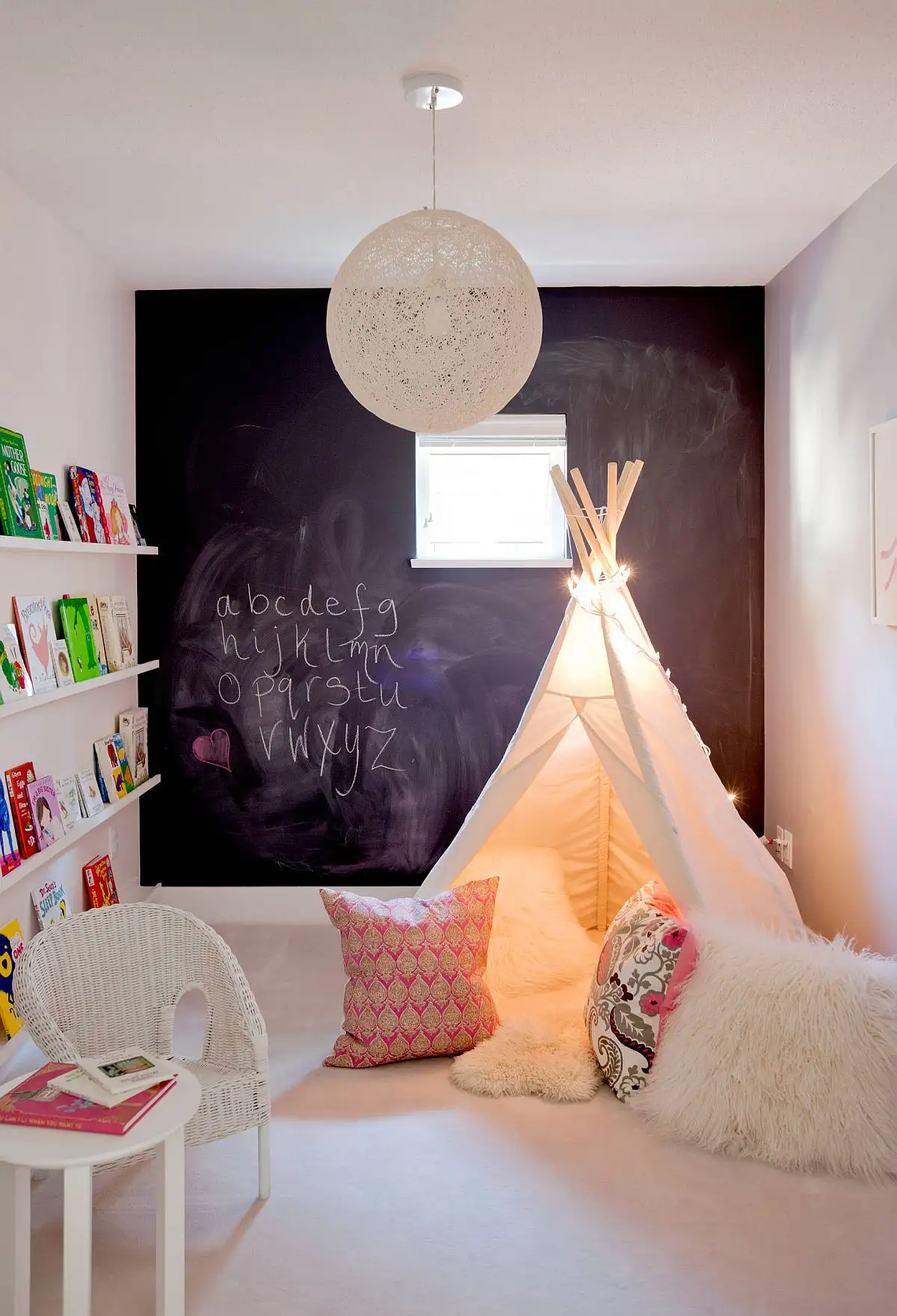 Animal-Themed Playroom
To ignite a joyful spirit and motivate lively activities, select a décor theme related with researching the world around us. For instance, animal-printed wall art, toys, stools, and even knick-knacks are a good choice!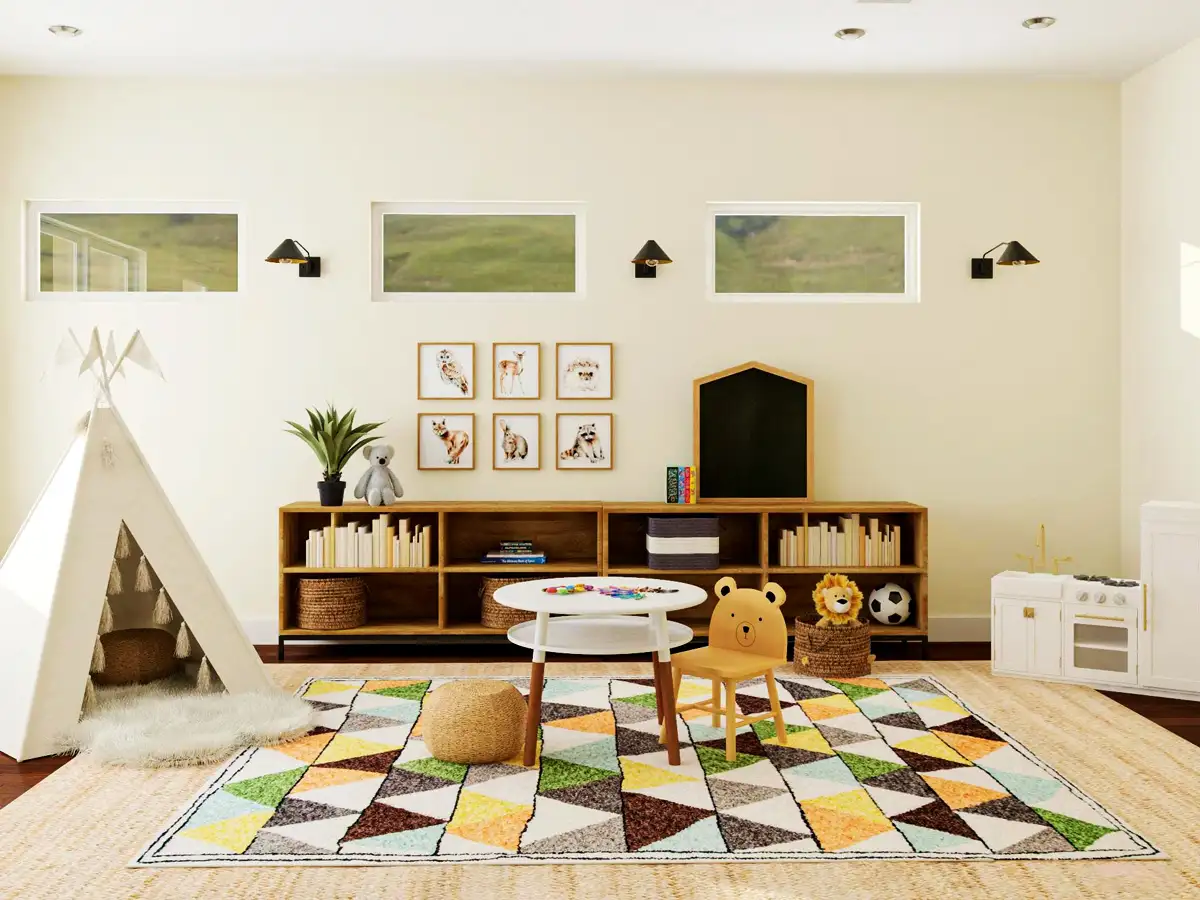 Playing Area
If you have just one room for your kids, separate it into sleeping and playing areas. It's really great to create a joyful space where your little ones grow up reading good books and having friendly talks in the teepee, cooking their first cakes in the kids' oven, and having a tea party with you!