Creative Kids' Room Decorating Ideas
When you start to decorate your kid's bedroom, take into account current and future needs, hobbies, and preferences. Opt for timeless neutrals, soft textures, and unusual patterns.
To create a neutral base, stick with a minimalist approach when choosing furnishings, storage, and even accessories. That's a great way to have enough open-floor space for your kids to have fun, play, and develop.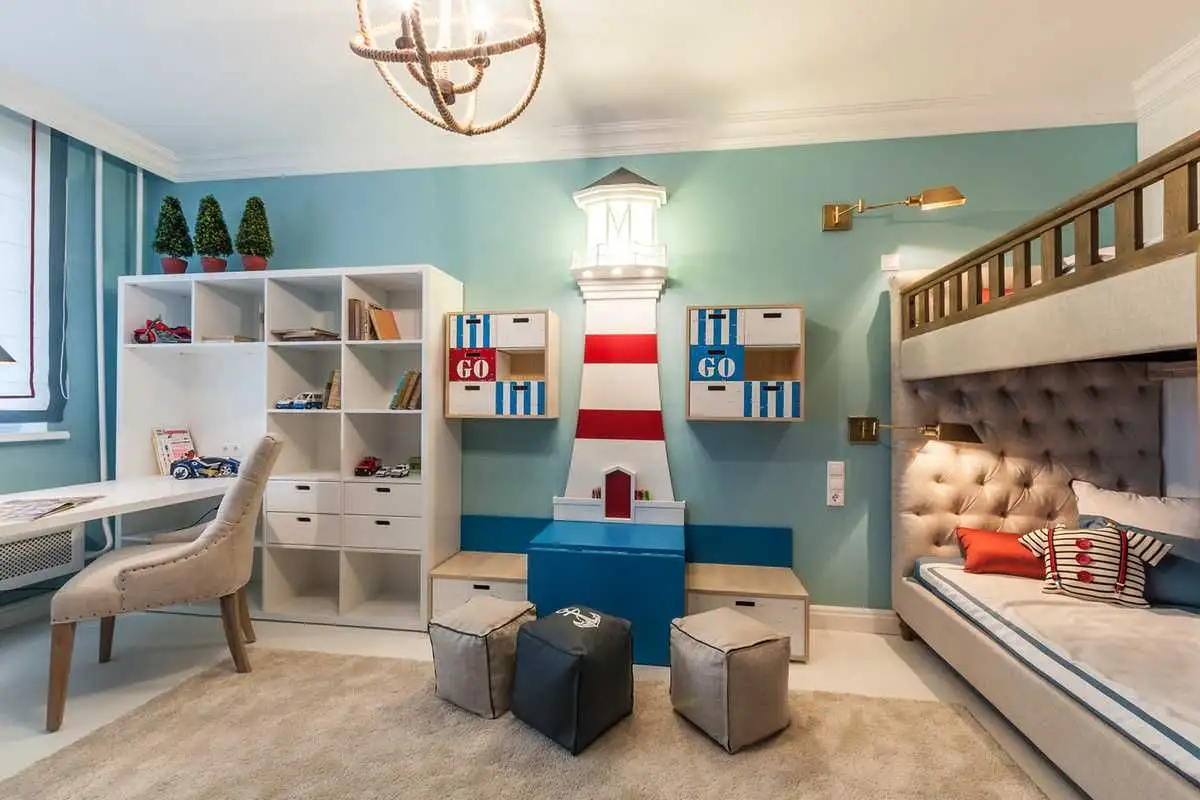 Kids' Room Essentials
To encorange your children to play in an independent way, you should organize an uncluttered, joyful space with must-have kid elements, such as:
high-quality furniture pieces for sleeping and relaxing
throw pillows with abstract prints
pint-sized furniture pieces for their toys
easy-to-access open shelving with their books and playthings
storage boxes to keep things organized
an area rug or wall-to-wall carpet to play with toys
creative wall art to be inspired every day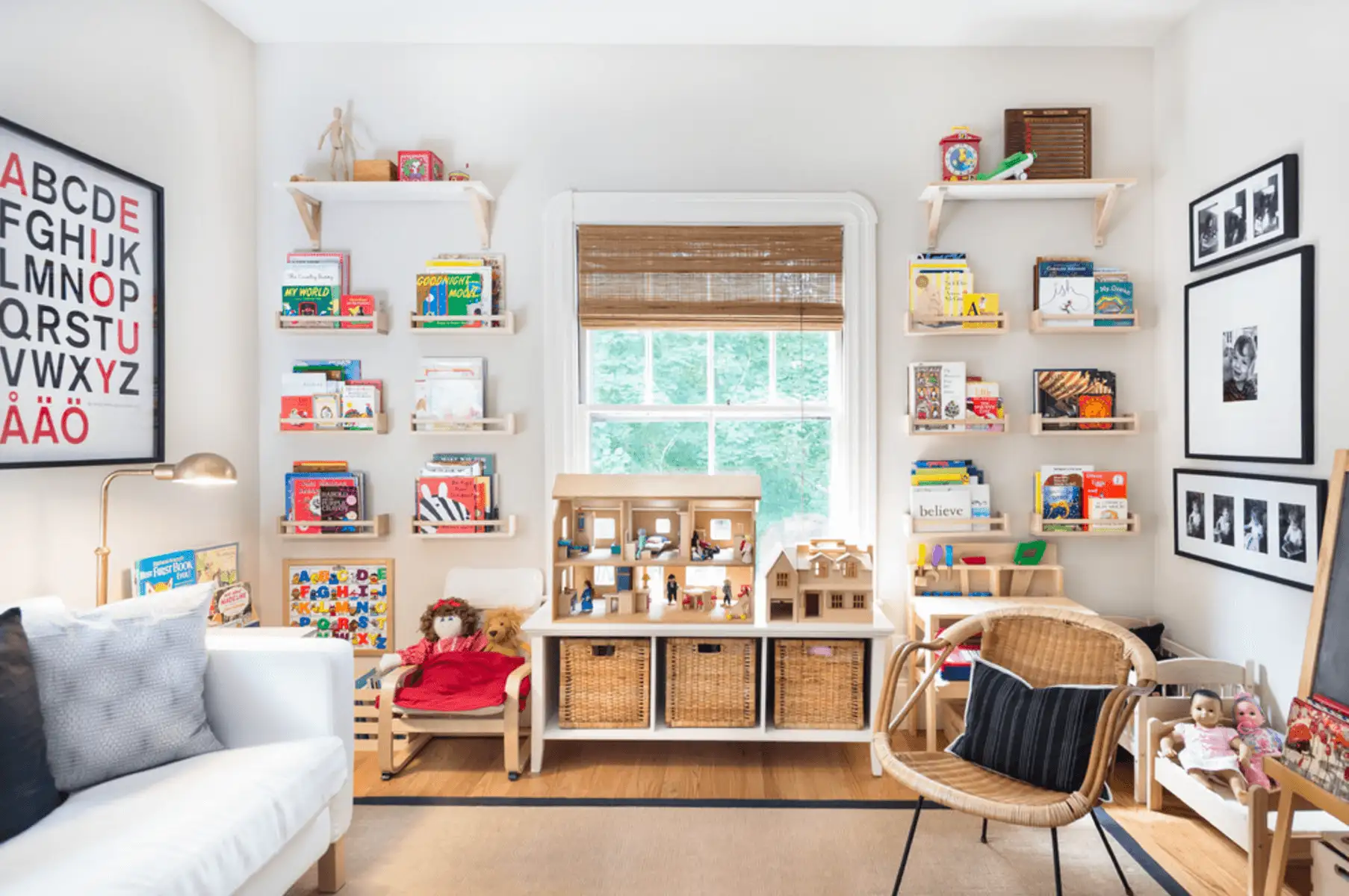 Children's Room Paint Ideas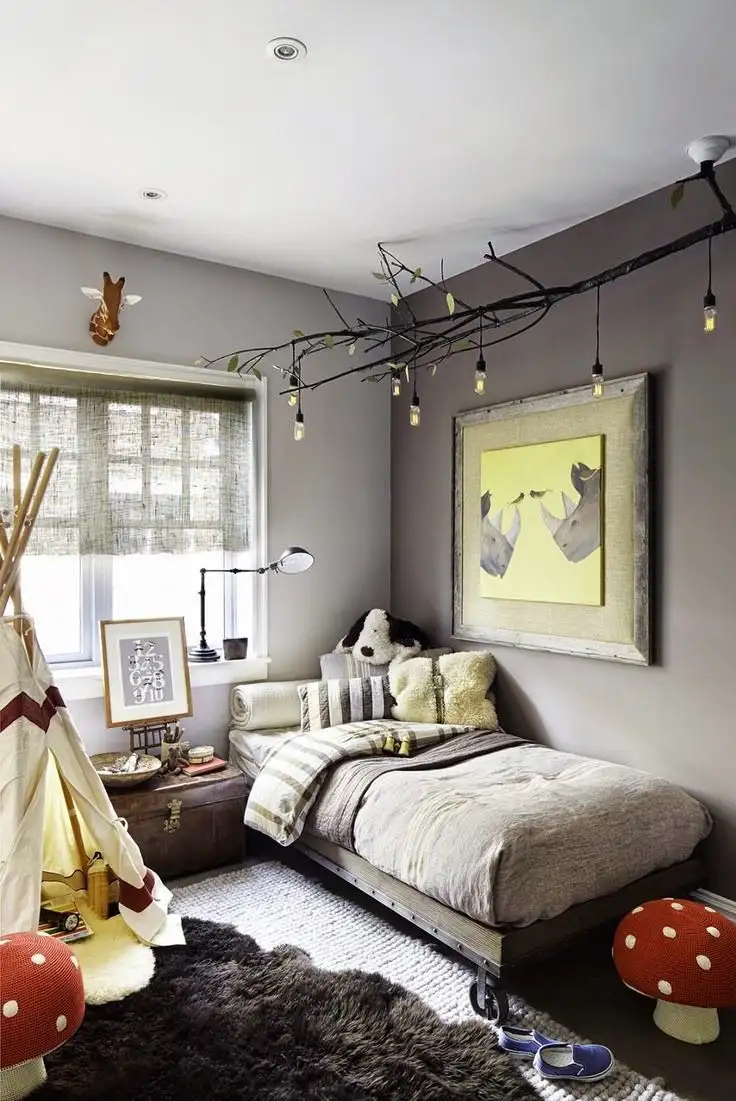 Are you ready to repaint your kid's room every few years? If you opt for a bright color base, take into account that it will be a short-term paint solution. Today, your daughter likes sunny yellow, in two years she will prefer bright pink… It's a normal situation for parents. But if you are looking for timeless colors, opt for neutrals. For instance, gray-colored walls fit with Scandinavian interiors in the best way.
White walls are a classic canvas. This can make it easier to embody any bold décor ideas, from glossy contemporary to diverse eclectic.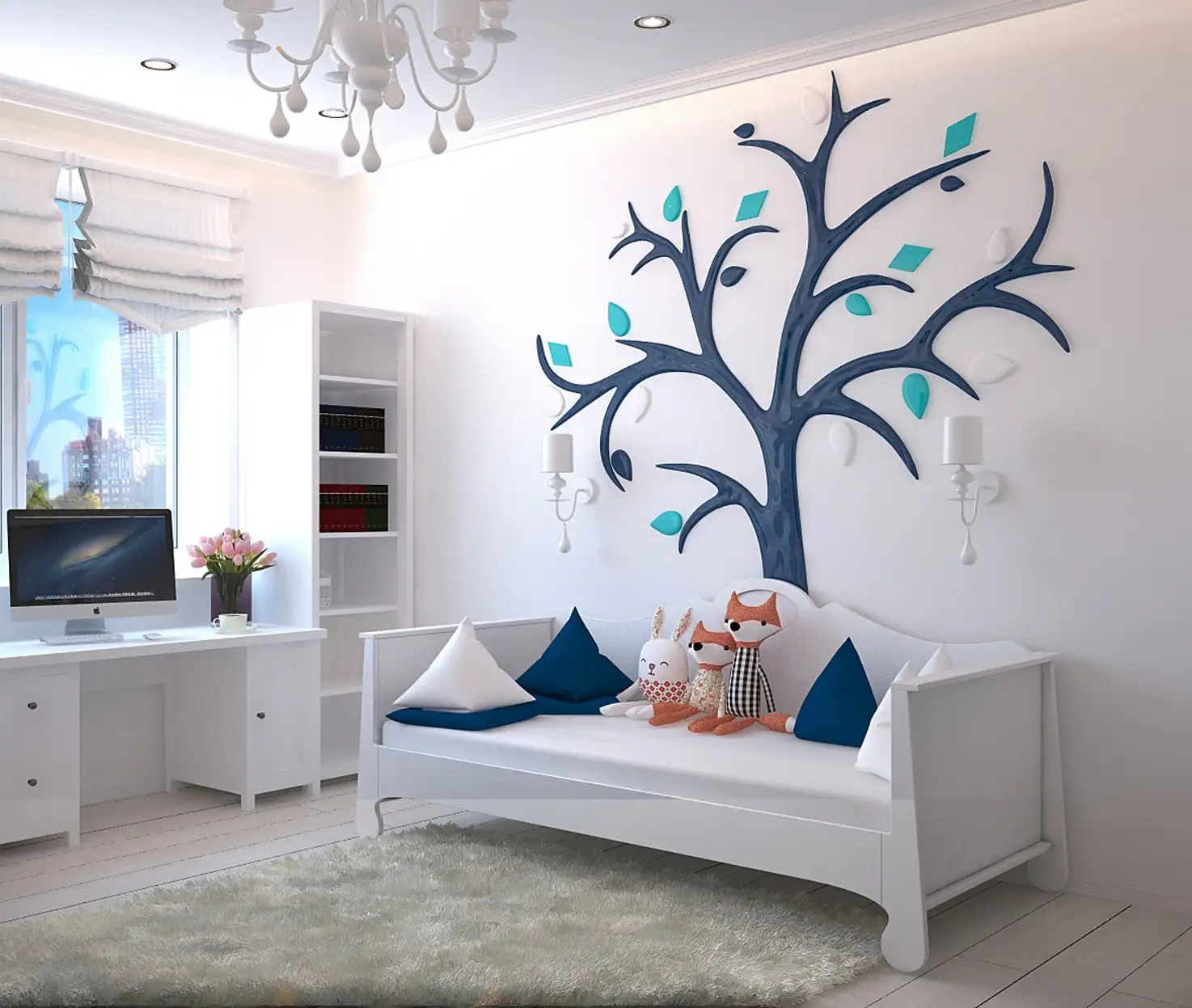 If you prefer contrasting, unisex colors, opt for bright green walls. They look really great inside a shared kids' bedroom!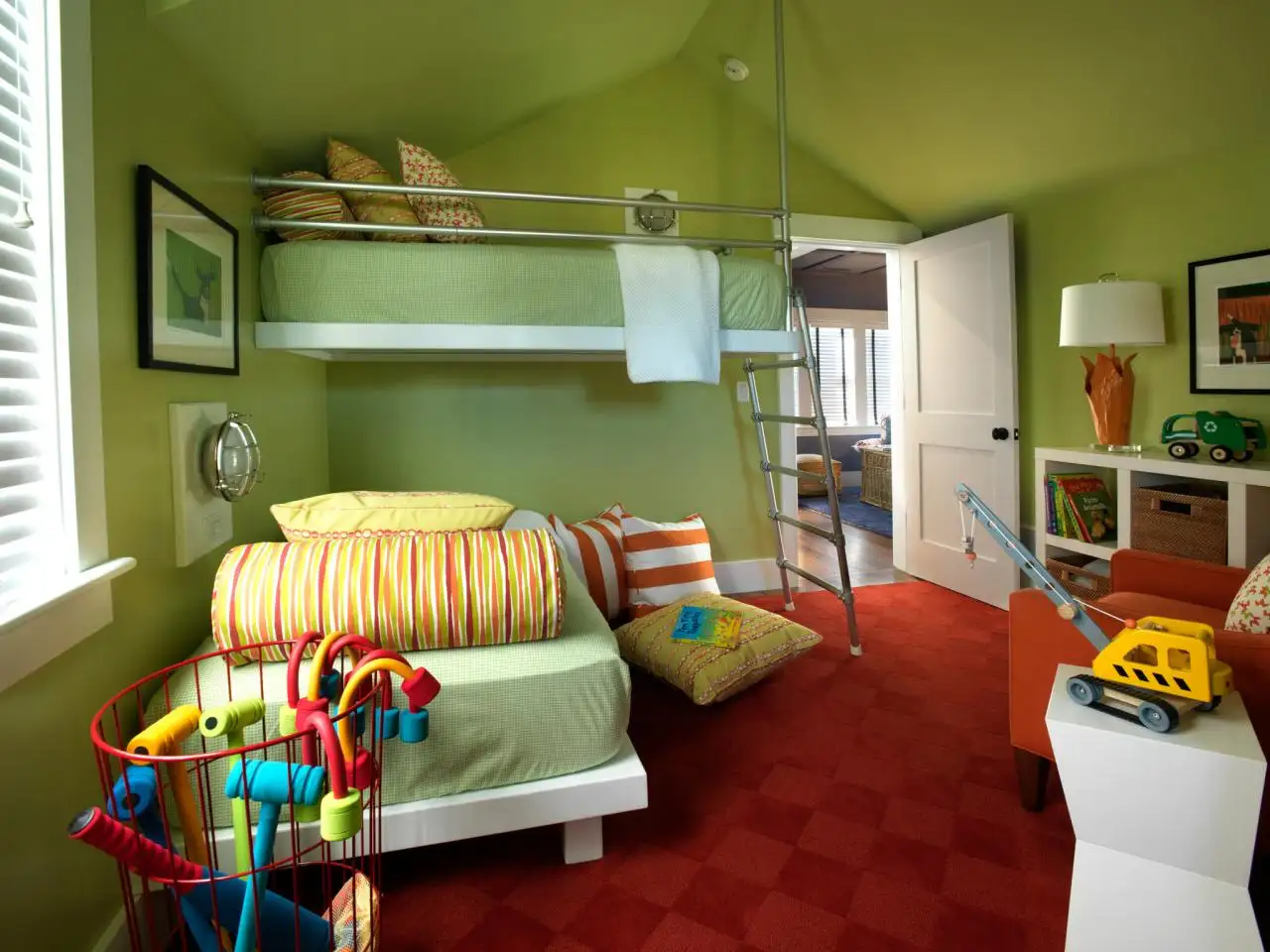 Kid's Playroom Storage
Certainly, all parents need spacious storage options to keep ever-changing kids clothes, toys, games, books, and lovely knick-knacks. Opt for:
a reach-in wardrobe
built-in shelves
easy-to-access hooks
under-the-bed storage crates
low bins
Don't forget about important details when you organize your kiddo's storage space, such as:
labeling the storage bins, crates, and/or baskets
categorizing books by story type, genre, or author
choosing a defined place for their development and well-loved toys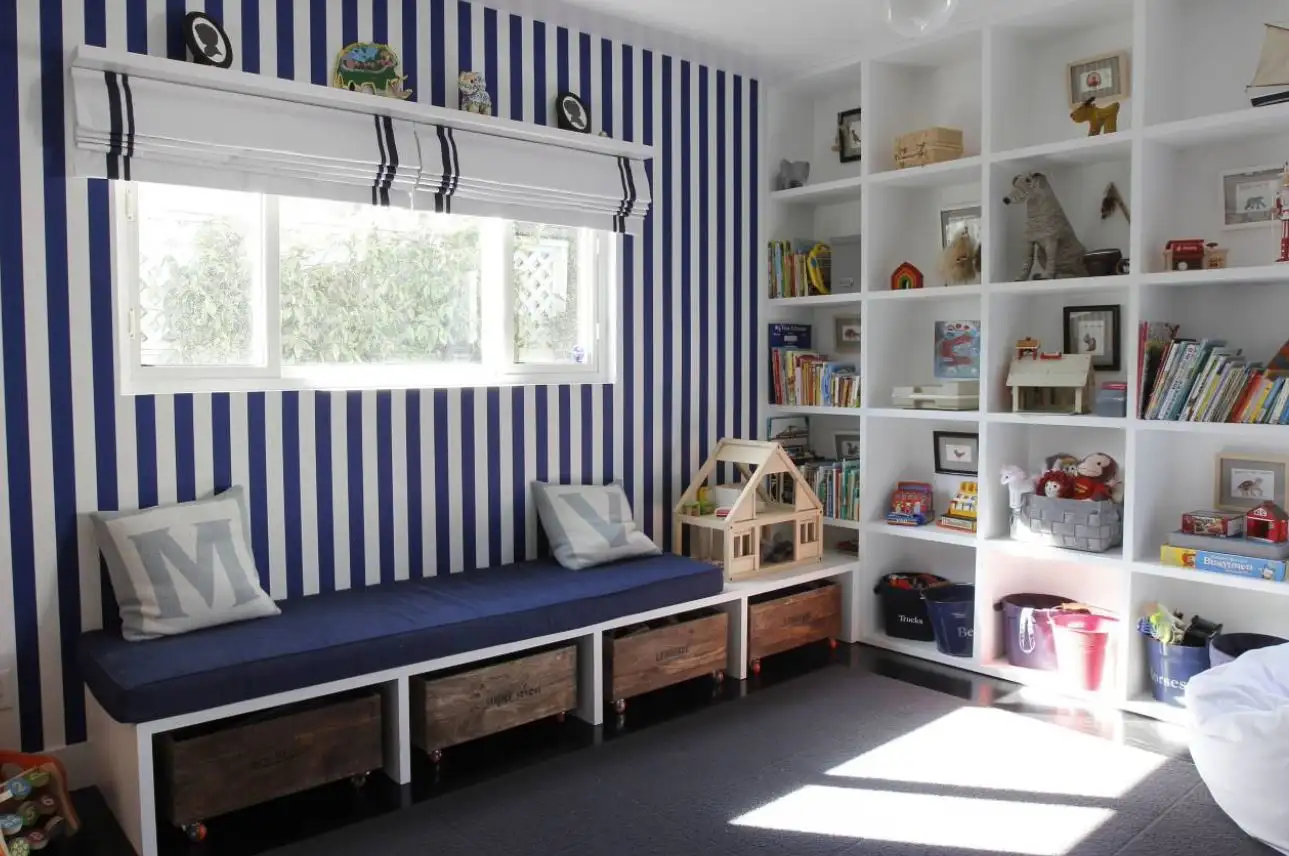 When you consider various storage options, opt for a mix of open and closed storage to make the space work for you and your kids. In this case, you can:
hang outerwear
place storage baskets underneath
keep underwear and other things on closed shelves
Think about an animal-themed wardrobe to bring kind vibes into your kid-friendly space.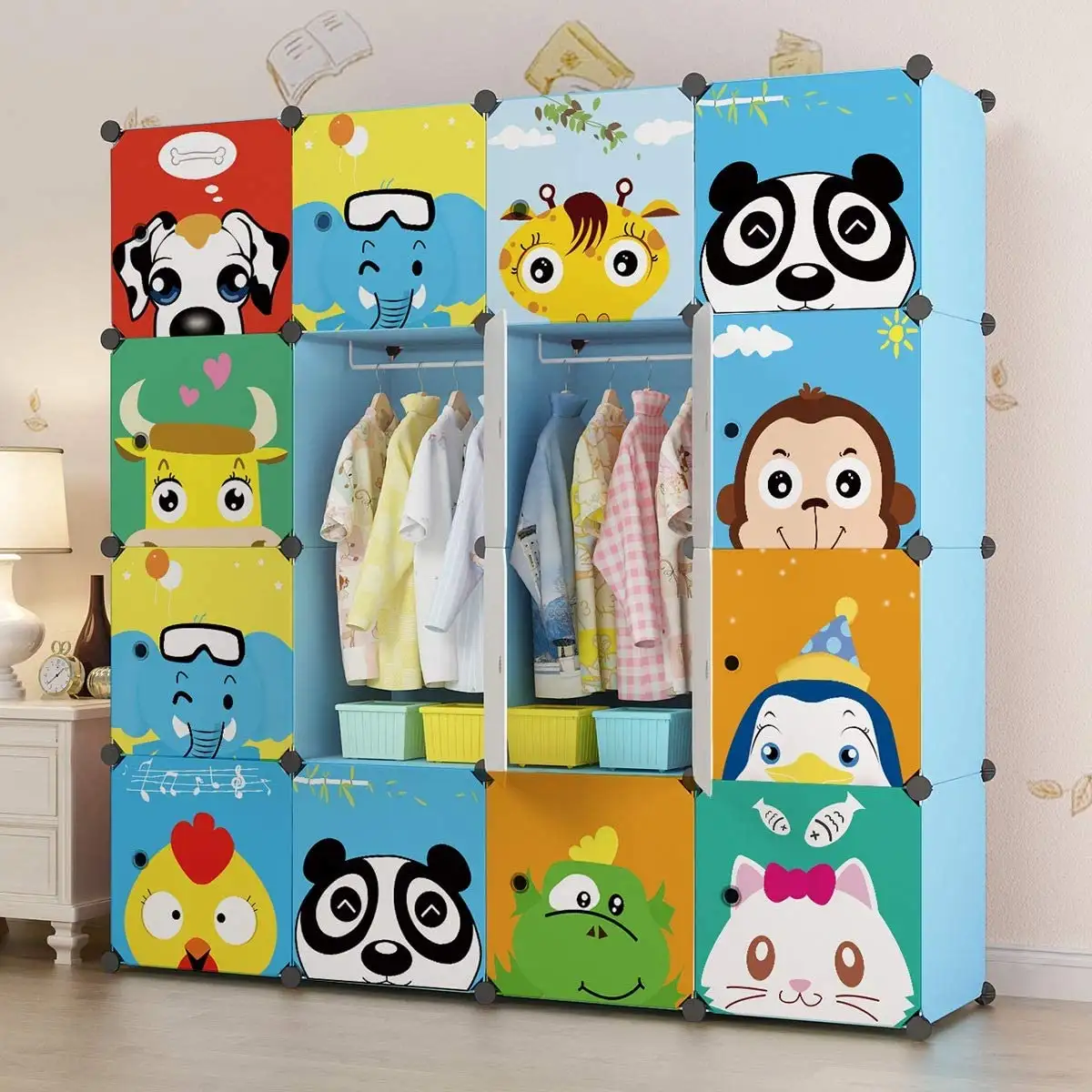 When it comes to storage baskets, remember there can never be too many of them!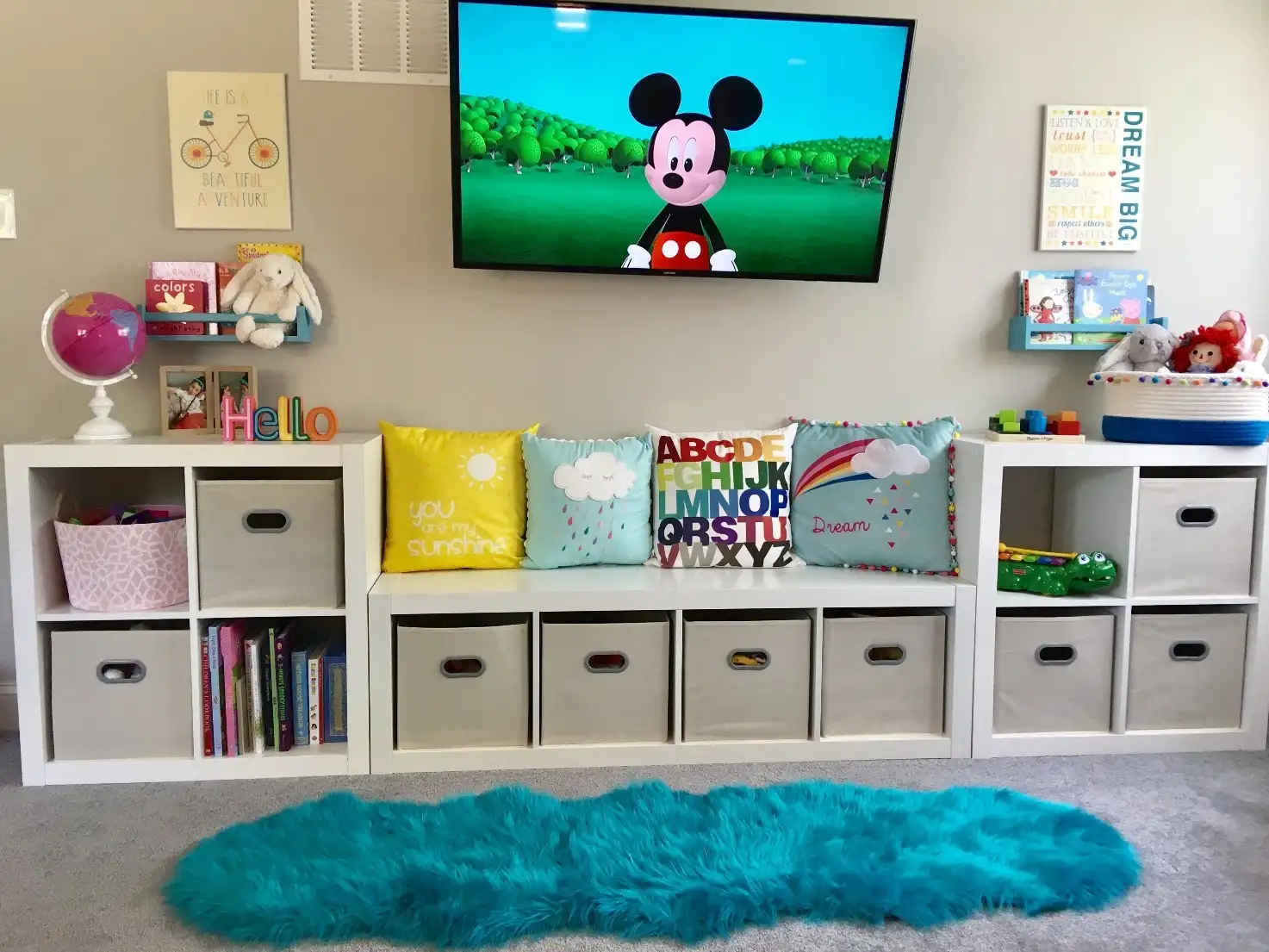 If your kid like to play with LEGO constructors, just like me, you should have storage for LEGO toys. You can install separate boxes to categorize pieces by color, size, and type to make your life and your kids' playing easier.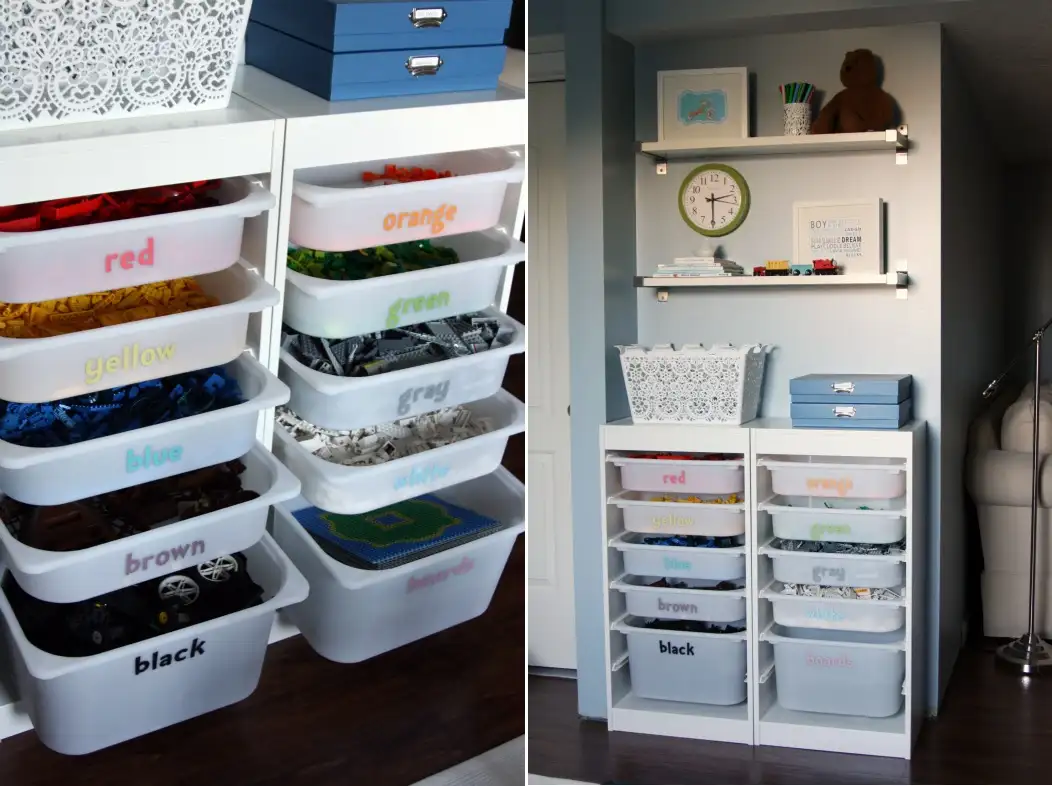 Children's Bedroom Accessories
All kids like to play and have their lovely toys. Of course, they like to collect various playthings. For instance, the figurines of their favorite heroes from well-loved cartoons. To make your kids happier, place these statuettes on the shelves so they can see all of them every day!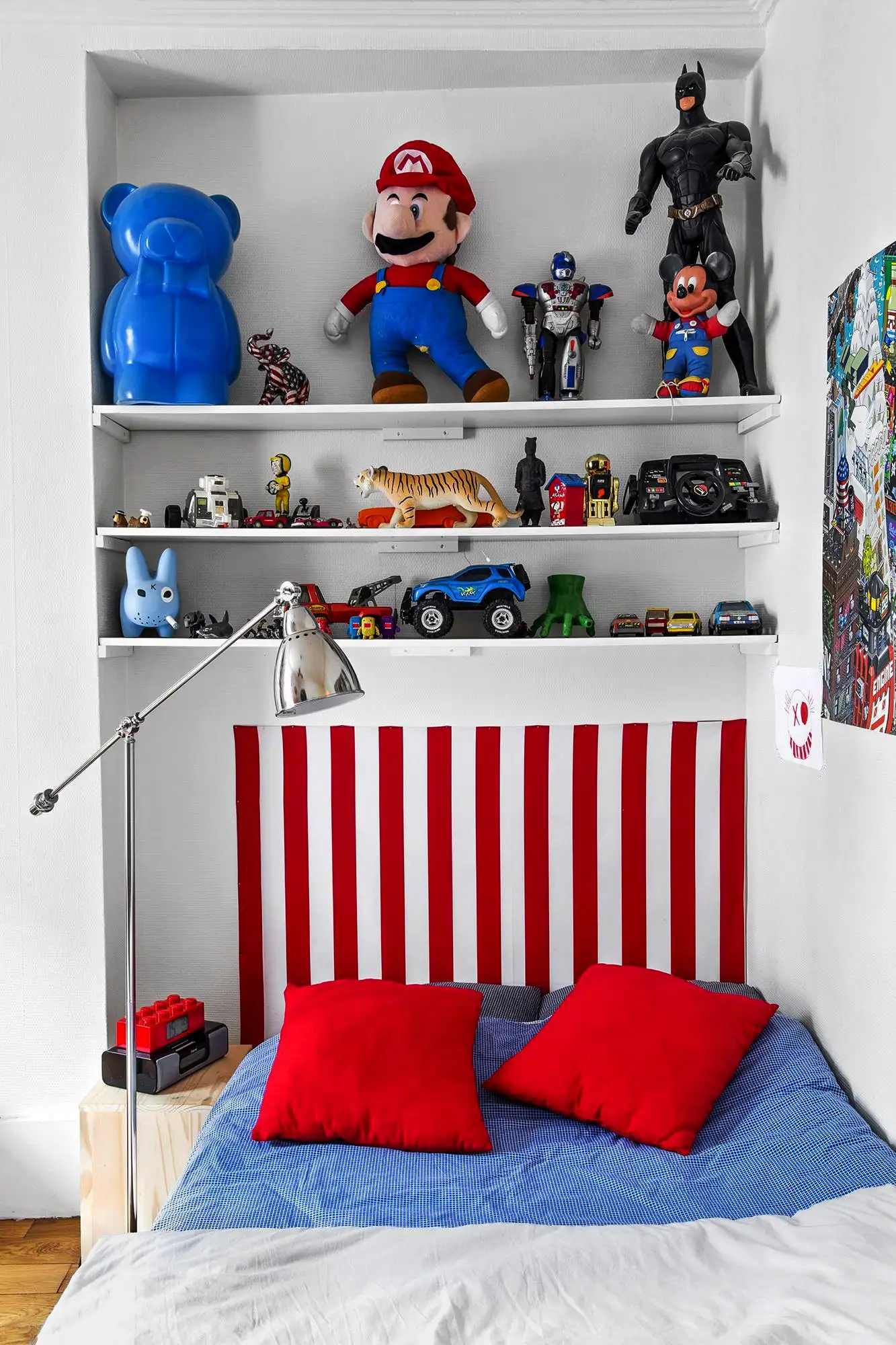 If you like natural-themed décor with a sustainable flair, wooden toys or lace are great options for the focal point of the kid's room.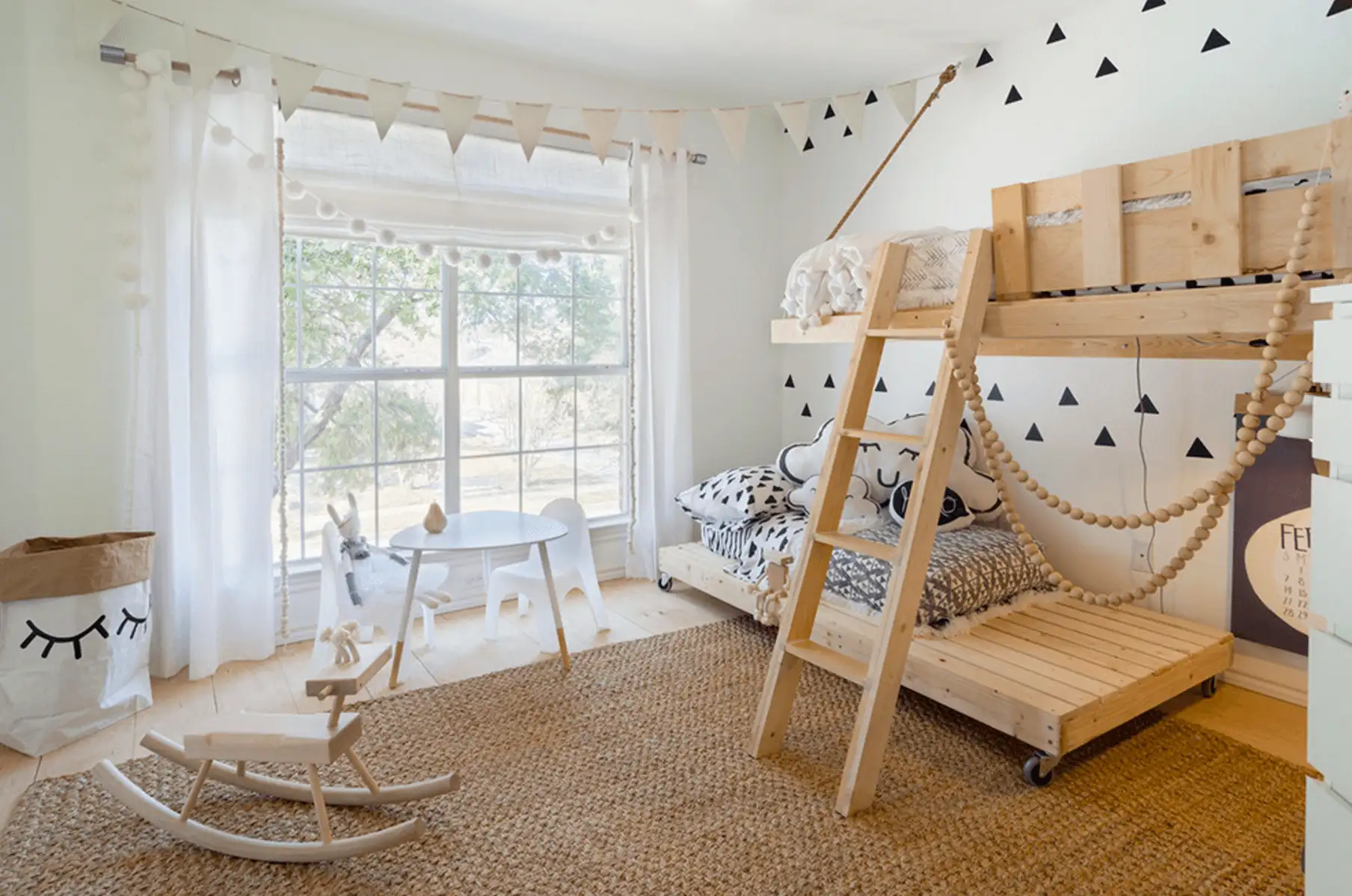 Kid's Wall Décor
An animal world map is a great wall art option to fit any kid's bedroom. Your little ones will discover the world and enjoy observing their wild friends.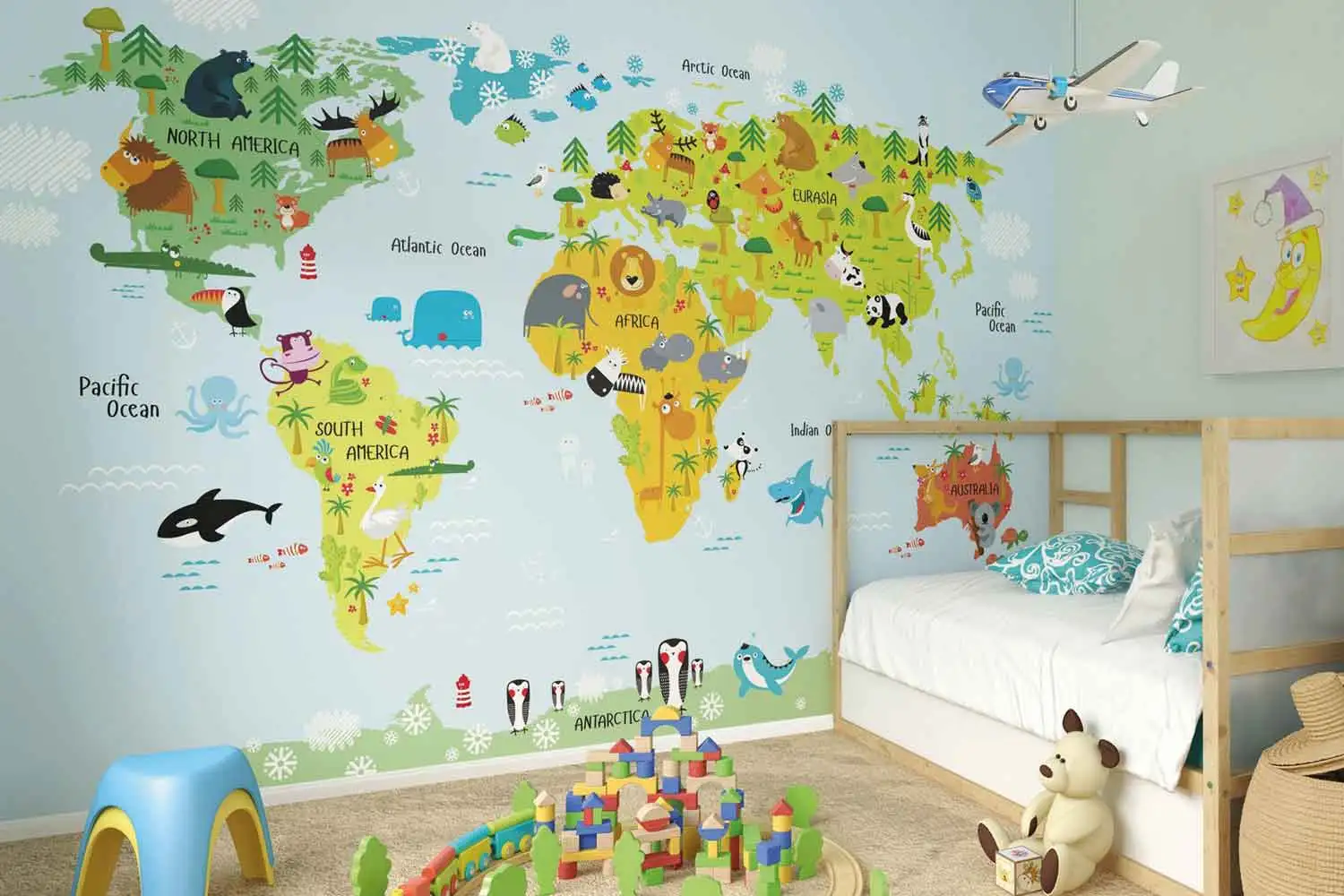 When considering mixing styles and objects, put a limit on kitsch to avoid excess. For example, it's enough to hang the wall combination of animal-printed pictures, a wooden house with nature-themed statuettes, and musical instruments.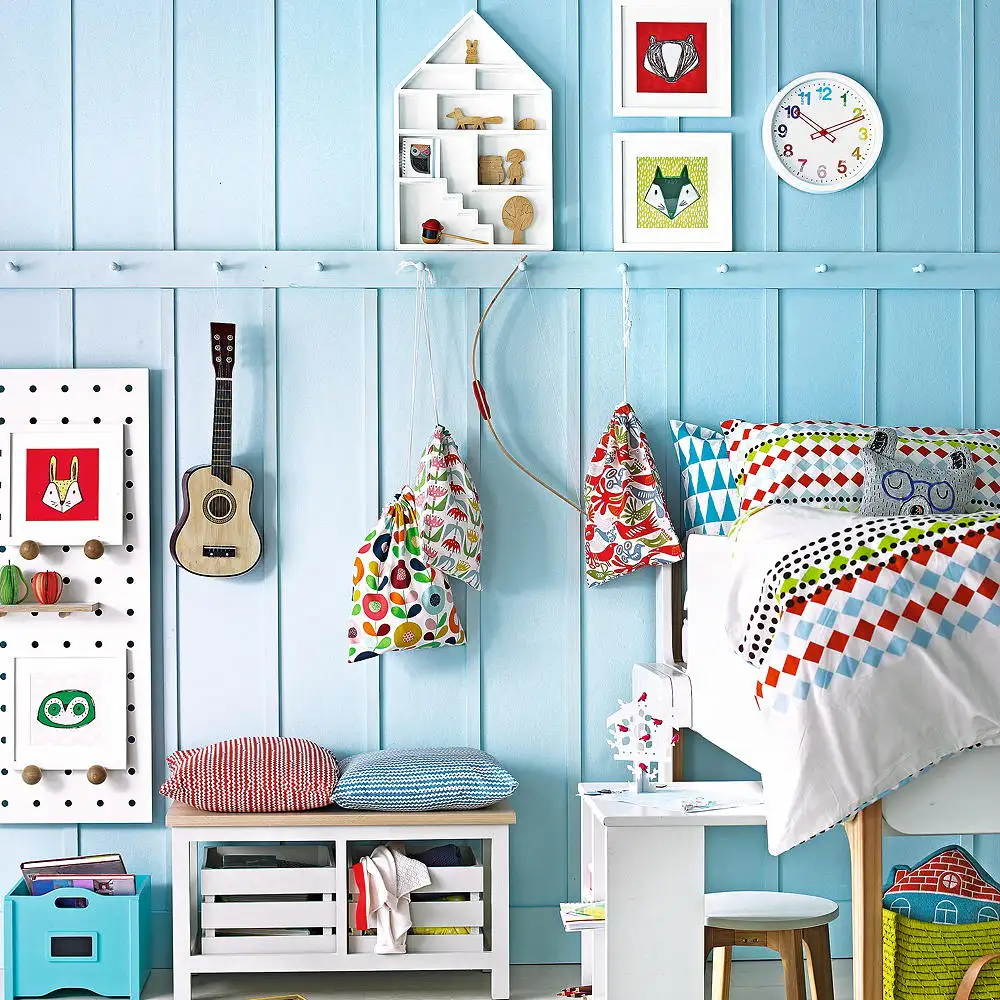 Cool Shared Bedroom For Your Kids
If you decorate a shared bedroom for your children, try to make their space co-kid-friendly while keeping the personality of each kid.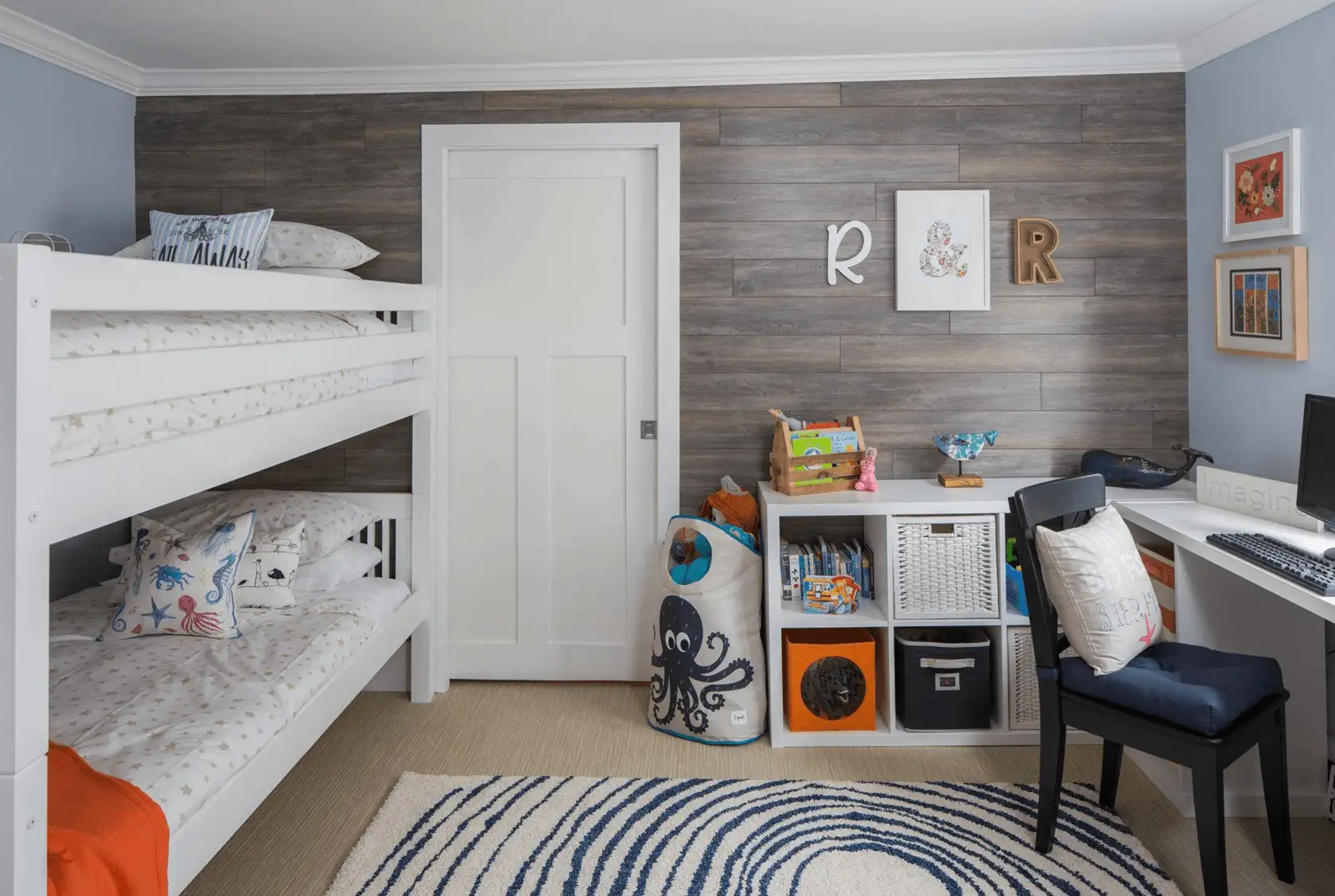 Shared Kids' Room With Toddler Beds
If you have enough space to place two beds and neither of your kids like to sleep on the top of a bunkbed, opt for two toddler beds. Following that design is a great way to keep the aesthetic pleasure of clean lines.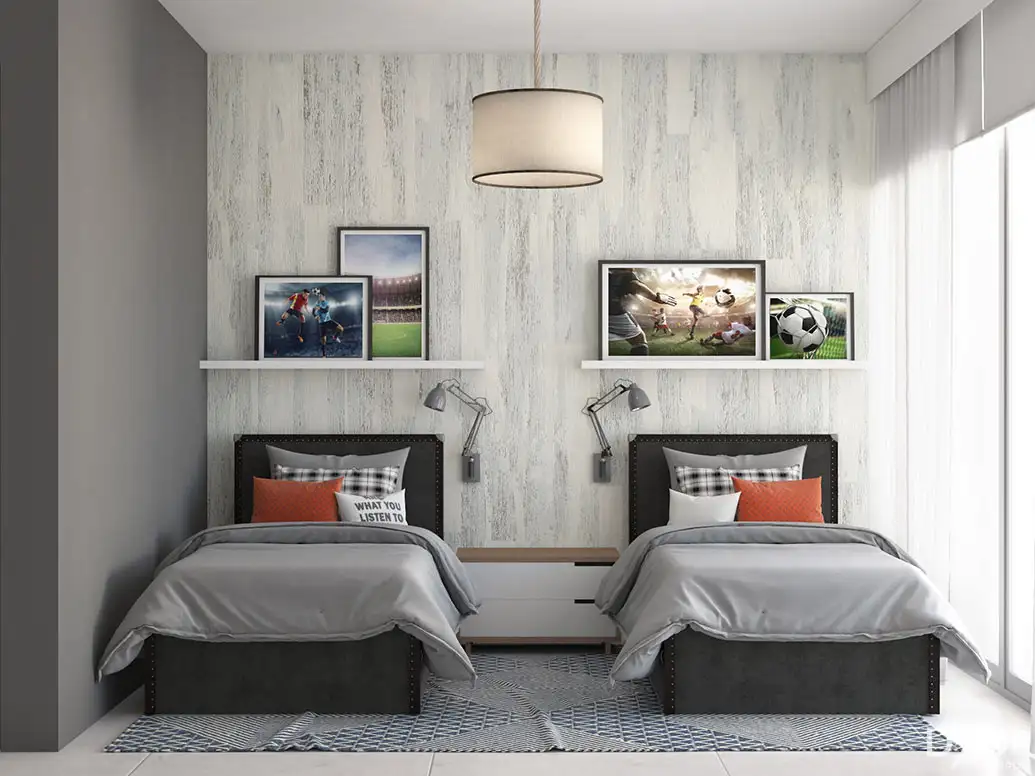 Shared Kids' Room With A Bunk Bed
If you have a limited space, think about a loft or bunk bed for them. But keep in mind that the American Academy of Pediatrics and the Consumer Product Safety Commission insists that sleeping on the upper bunk is forbidden for kids under six years old.
Certainly, to have extra space for studying and playing on the first floor, and sleeping on the second floor, a loft bed is a great option (of course, only if your kids are older than six years old.)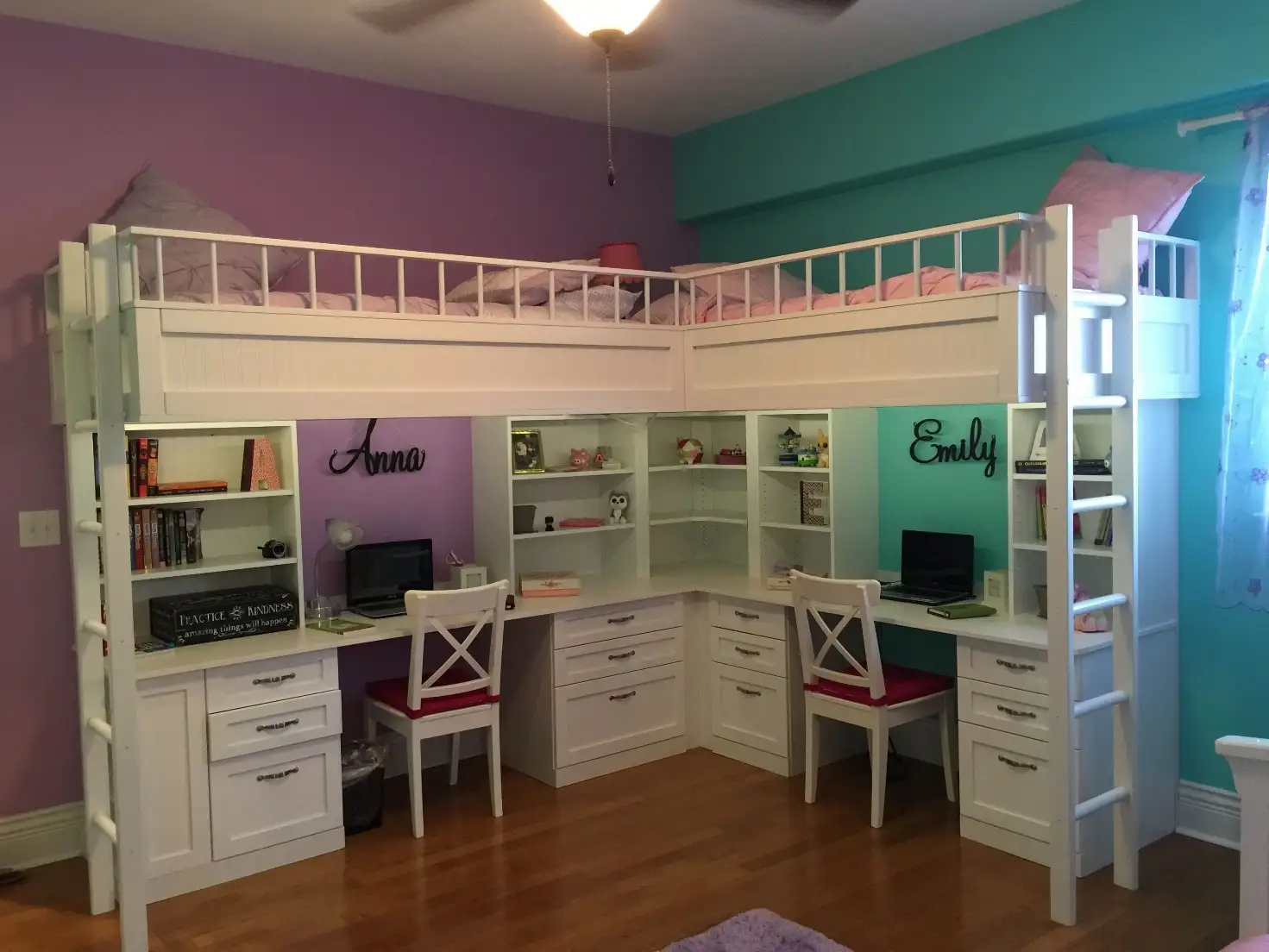 If you don't like to mix sleeping and studying areas, opt for a bunk bed and you'll have two beds for the space of one. This design solution works especially well if you have three or four children. You can place two bunk beds inside your kids' bedroom or consider other combo options with enough space for sleeping and storage.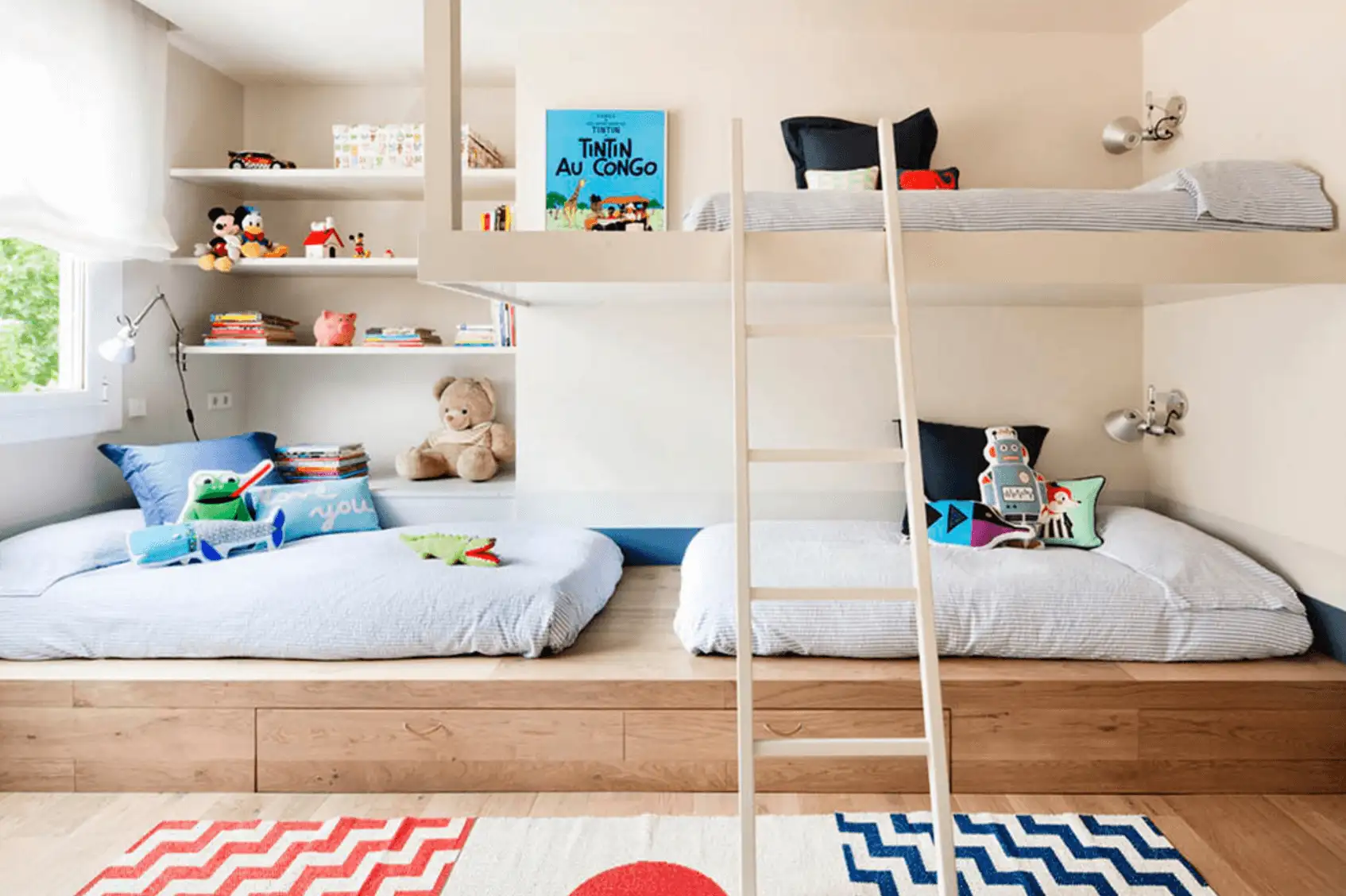 Kid's Playroom Themes For Girls
When you consider various décor themes for your daughter(s), try to organize a magical space with an elegant flair. Don't be shy about playing with texture, colors, and creative accessories. Allow your own creativity free reign, and make your daughter's room her kingdom.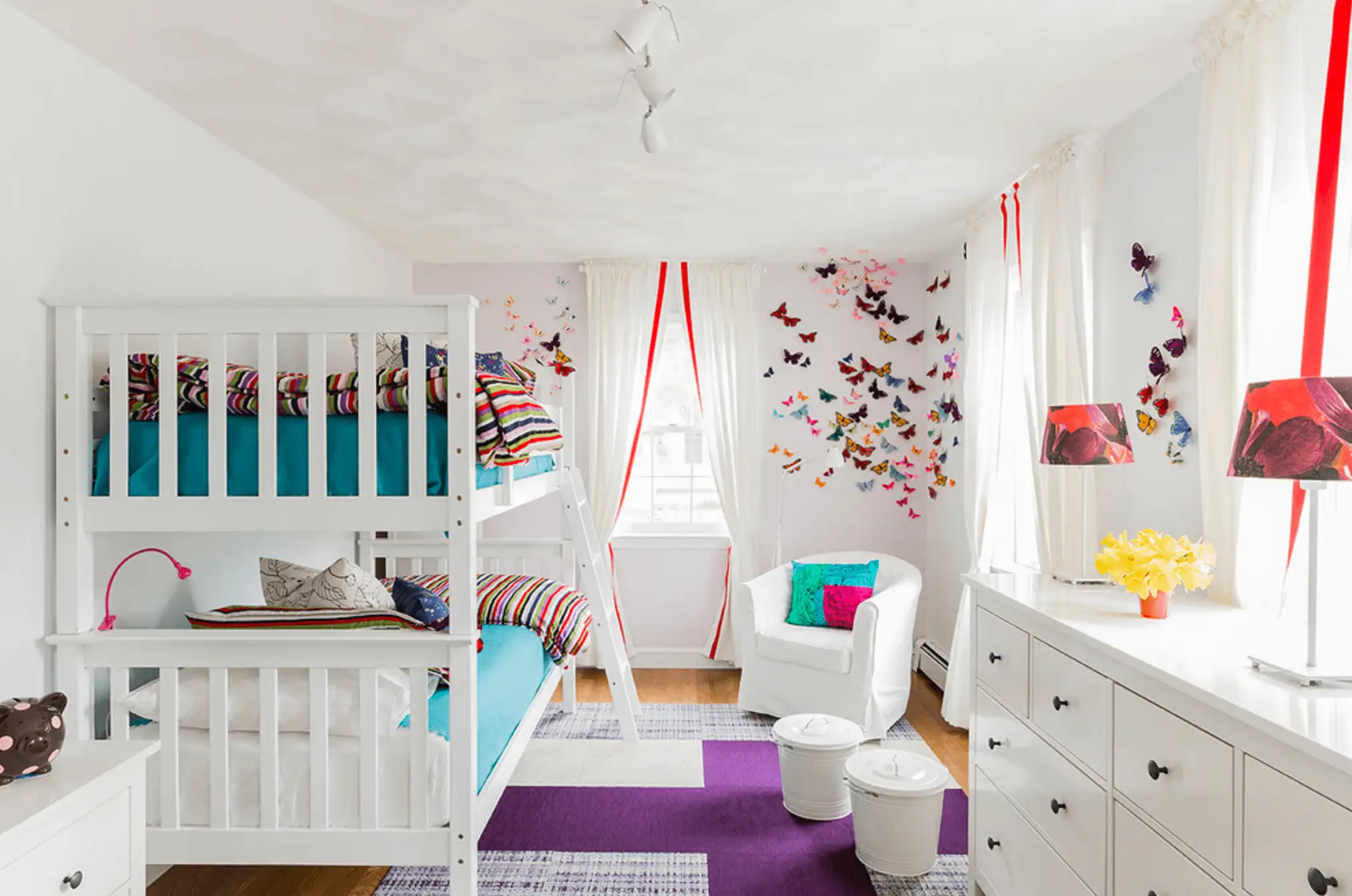 Pink Bedroom For Your Daughter
If your little one likes hot pink, use a lot of this color inside her bedroom. From a furniture set to bedding, it's all about girly, pink interiors!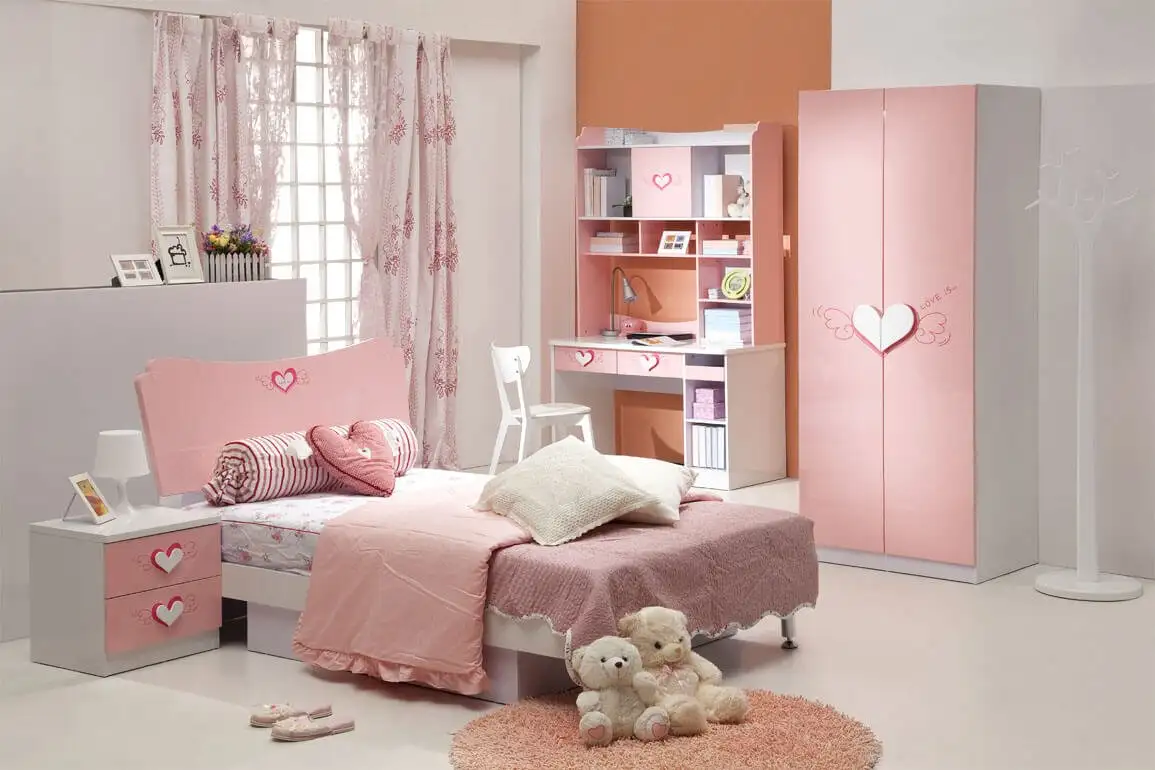 If you want a bedroom for your daughter with only pink accents, opt for a pink canopy, throw pillows, and wall pieces. To emphasize her tender personality, choose a light pink base. It's a perfect canvas for wild décor solutions!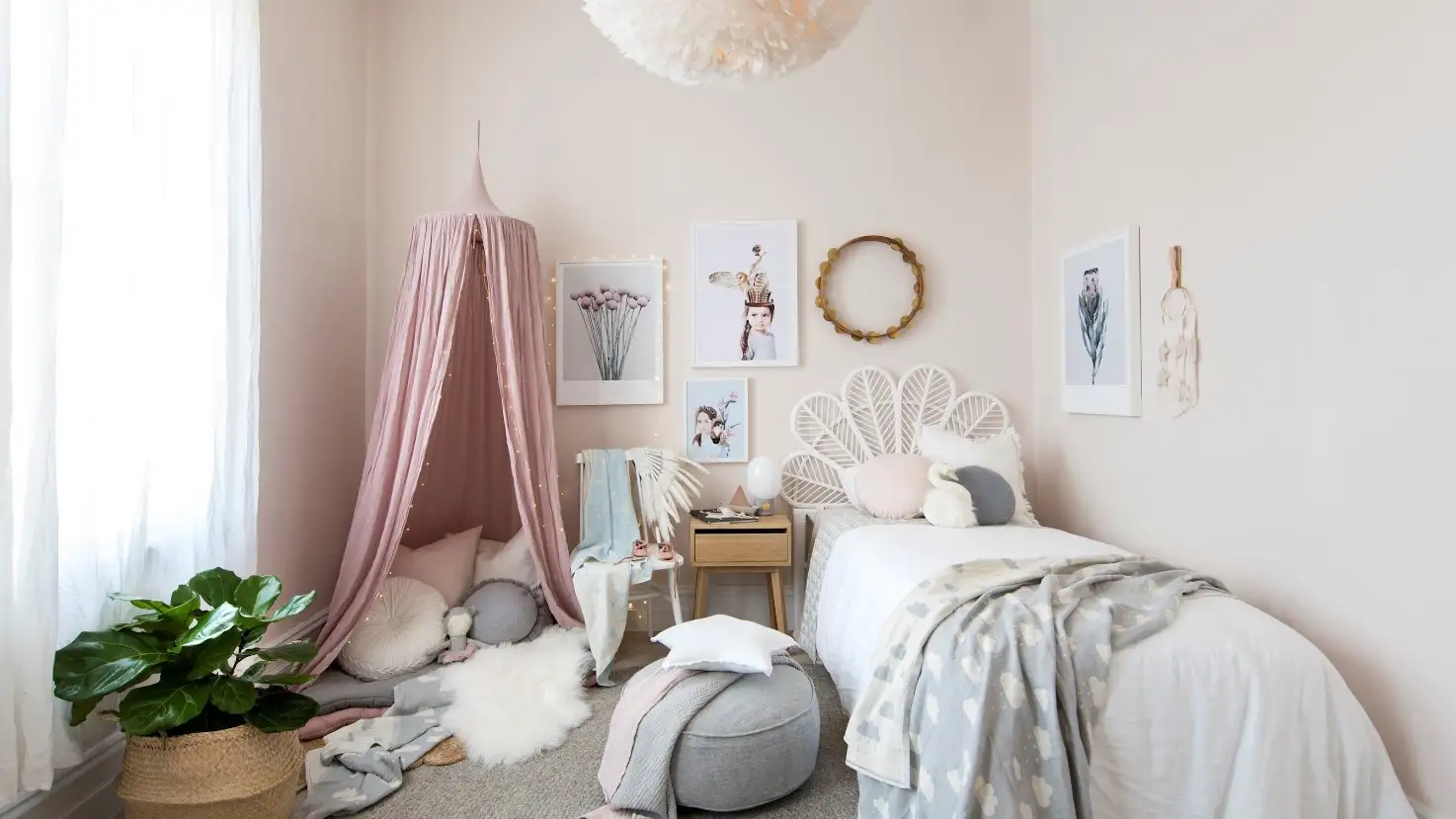 Mermaid-Themed Room
Almost all girls like The Little Mermaid cartoon. If you opt for mermaid-styled magic décor, your daughter can feel like her favorite hero, Ariel, with décor elements such as:
sea wall art
a headboard in the form of the shell
turquoise bedding
a lamp with fish scale effects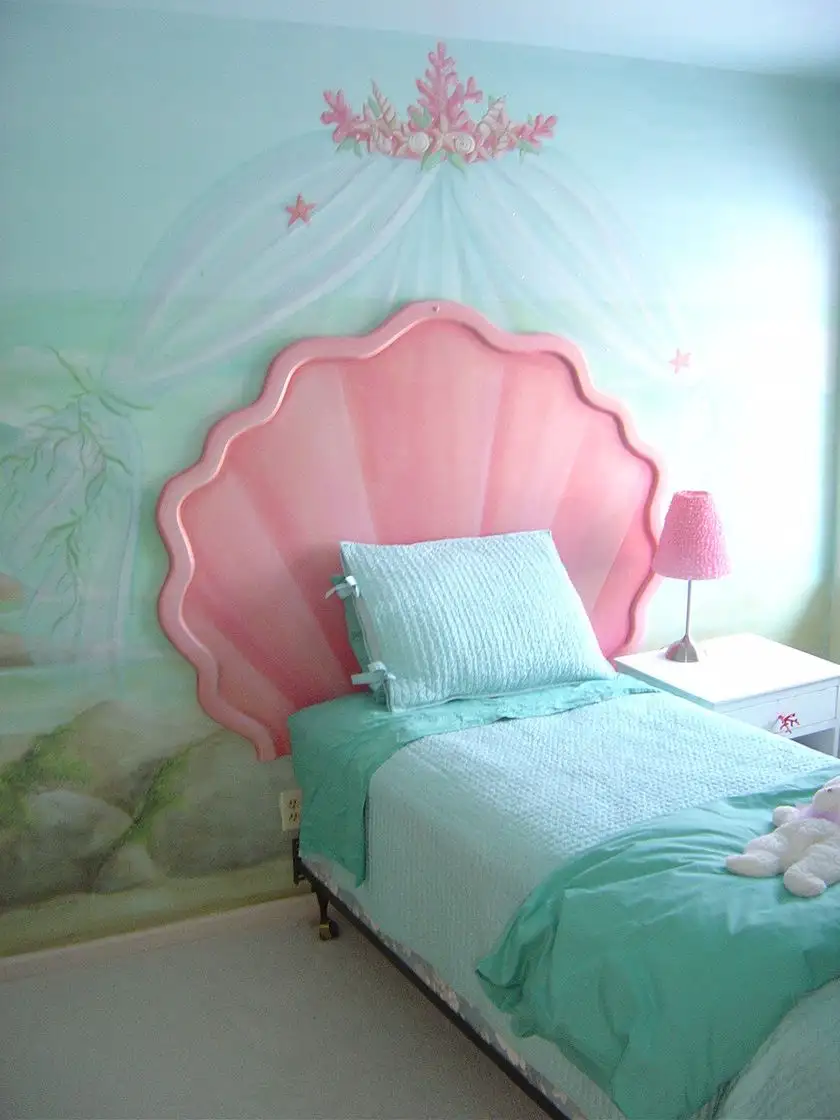 Kid's Playroom Themes For Boys
Don't get confused when it comes to decorating your son's bedroom. Just choose a definite style and follow it! Allow him to choose a topic. A soccer-themed bedroom isn't cliche if your son really likes to play the game!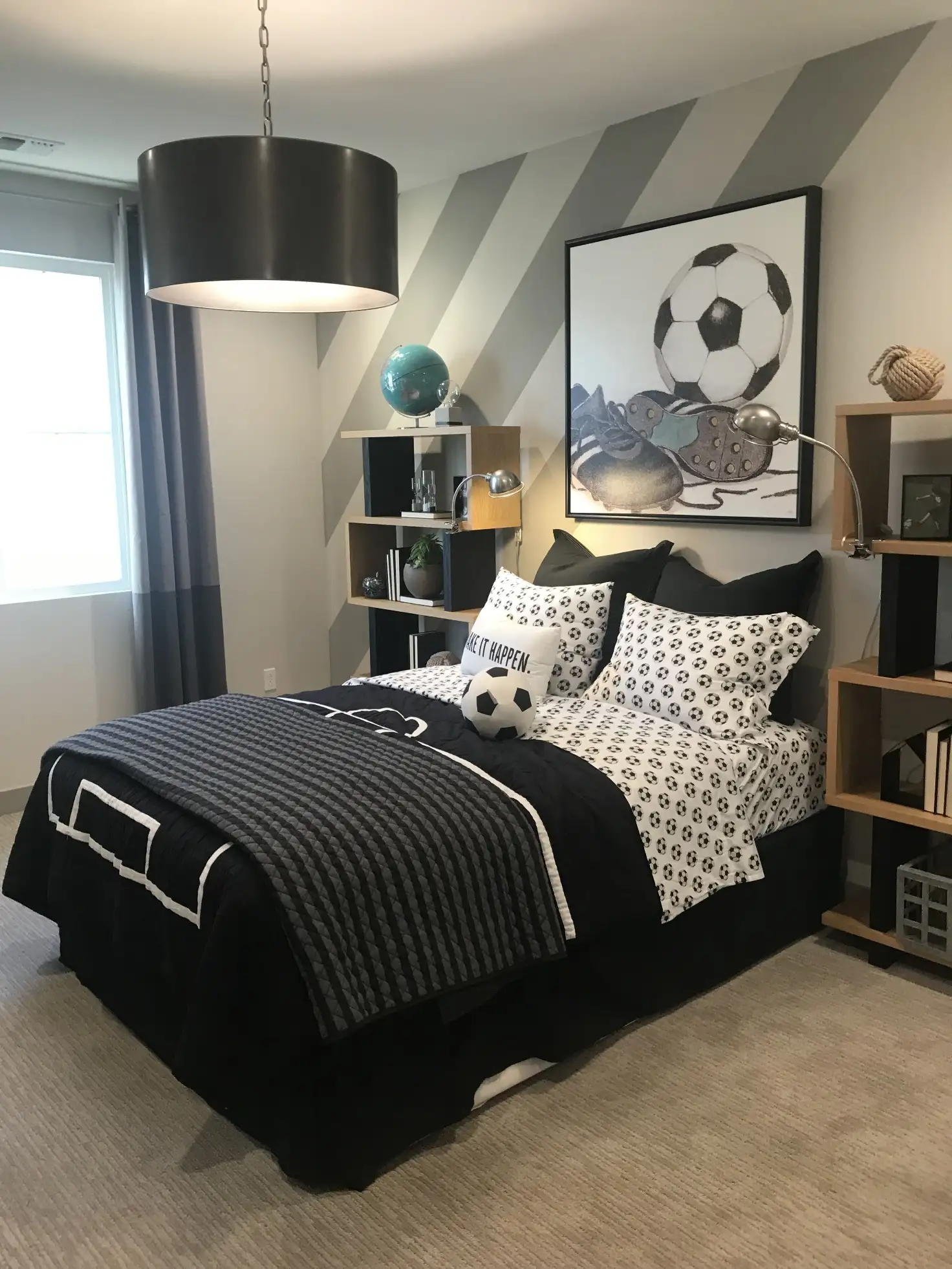 Bright Bedroom Décor
Sometimes, boys like bright décor solutions just as much as girls! It's never too much if they feel comfortable inside extremely colorful interiors.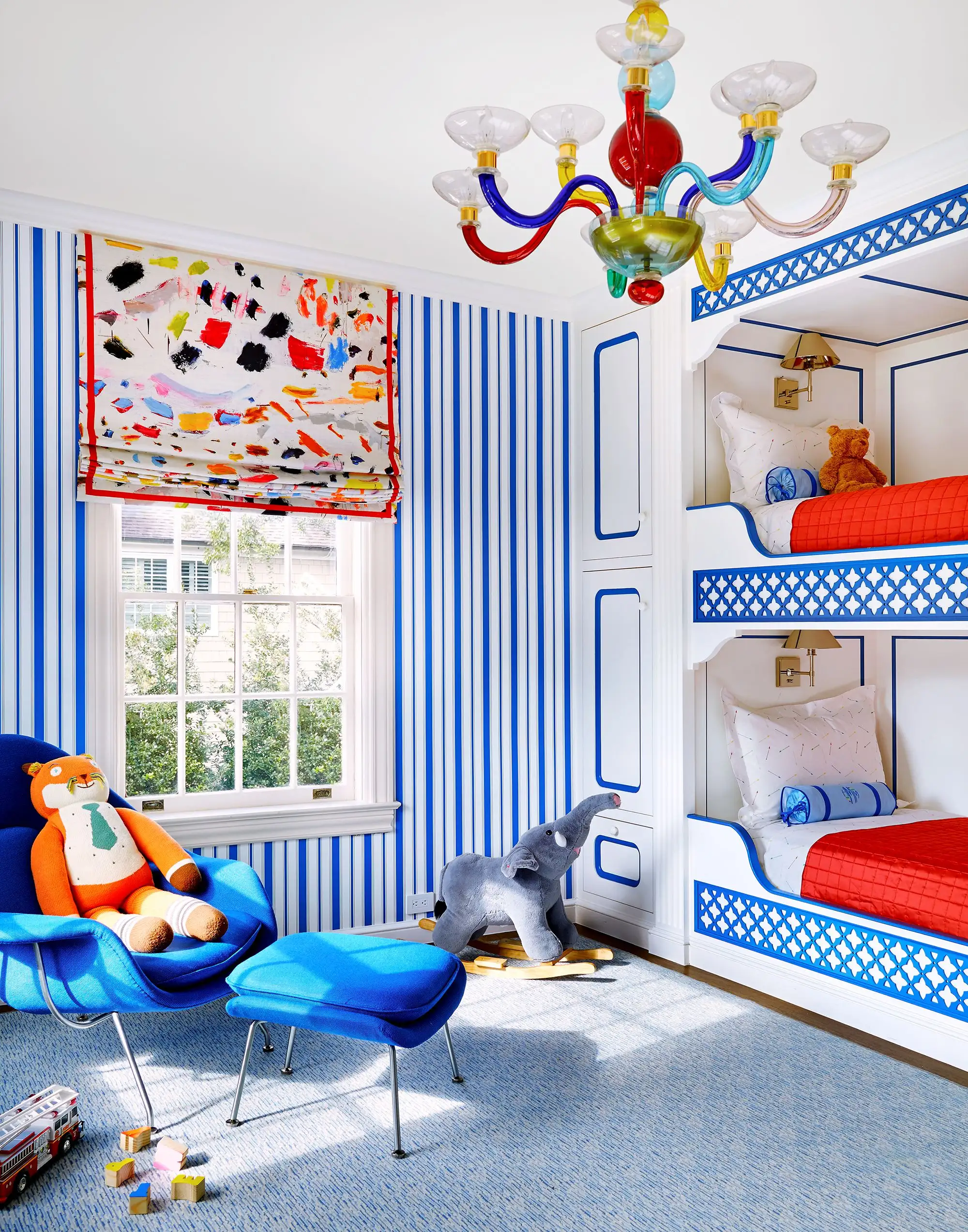 Paw Patrol Room Décor
If your kids like PAW Patrol, give them a chance to feel like the hero of this cartoon without leaving home. It's so cool to hang out with Ryder, isn't it?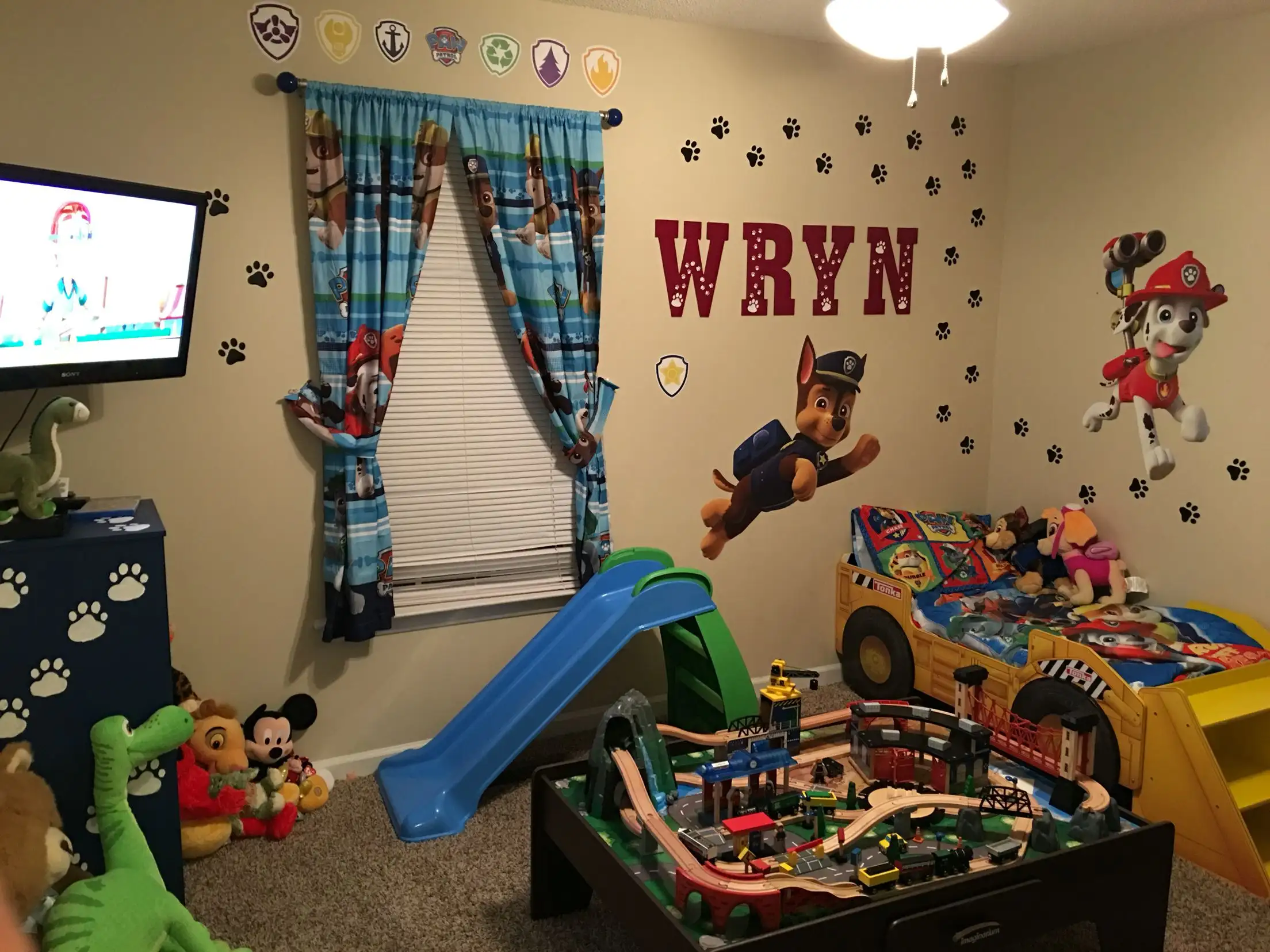 Minecraft Room Décor
If you son likes video games and you understand his passion, you can collaborate with him to decorate his bedroom in a Minecraft style. It's an unusual decision, but undoubtedly stylish for the boys of any age, from toddler to teen.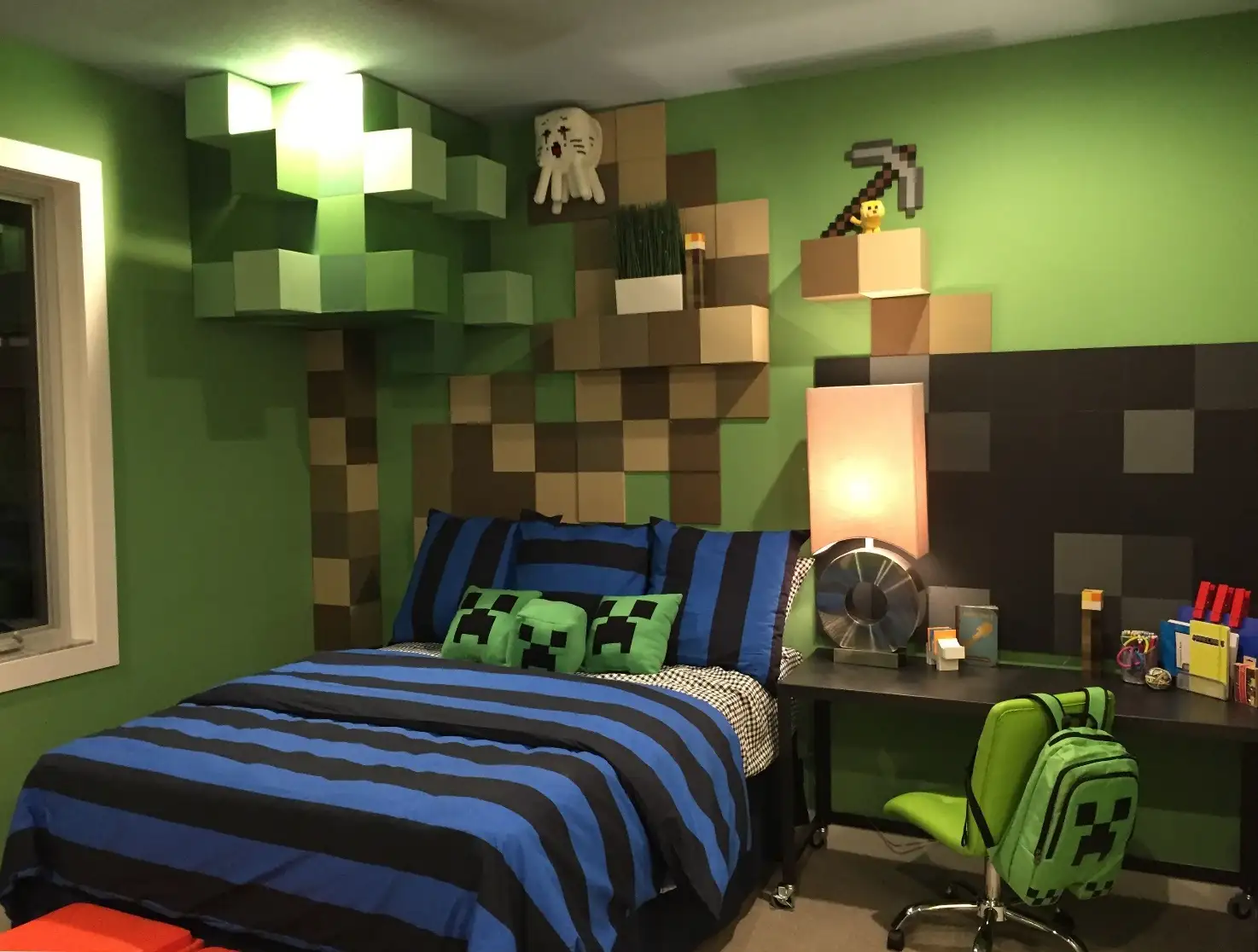 Spiderman Bedroom Ideas
Let's go save the world with Spiderman! To make your kids' bedroom more realistic, use Spiderman-themed décor elements, from bedding to wall art.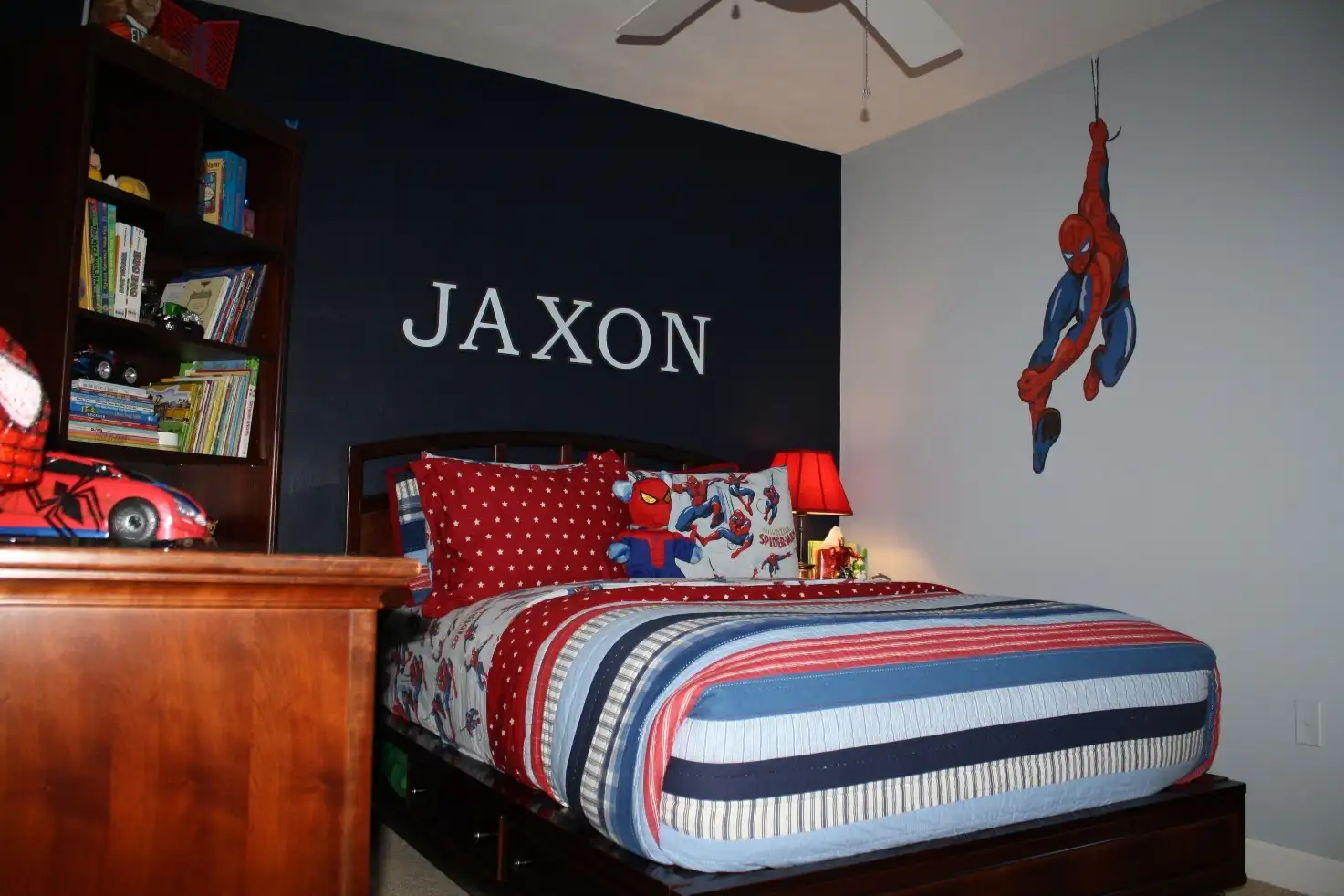 Dinosaur Room Décor
If your boy is a fan of dinosaurs, go with reptile-themed décor. You can opt for dinosaur-printed bedding, wall art, pillows, and of course, lots of toys.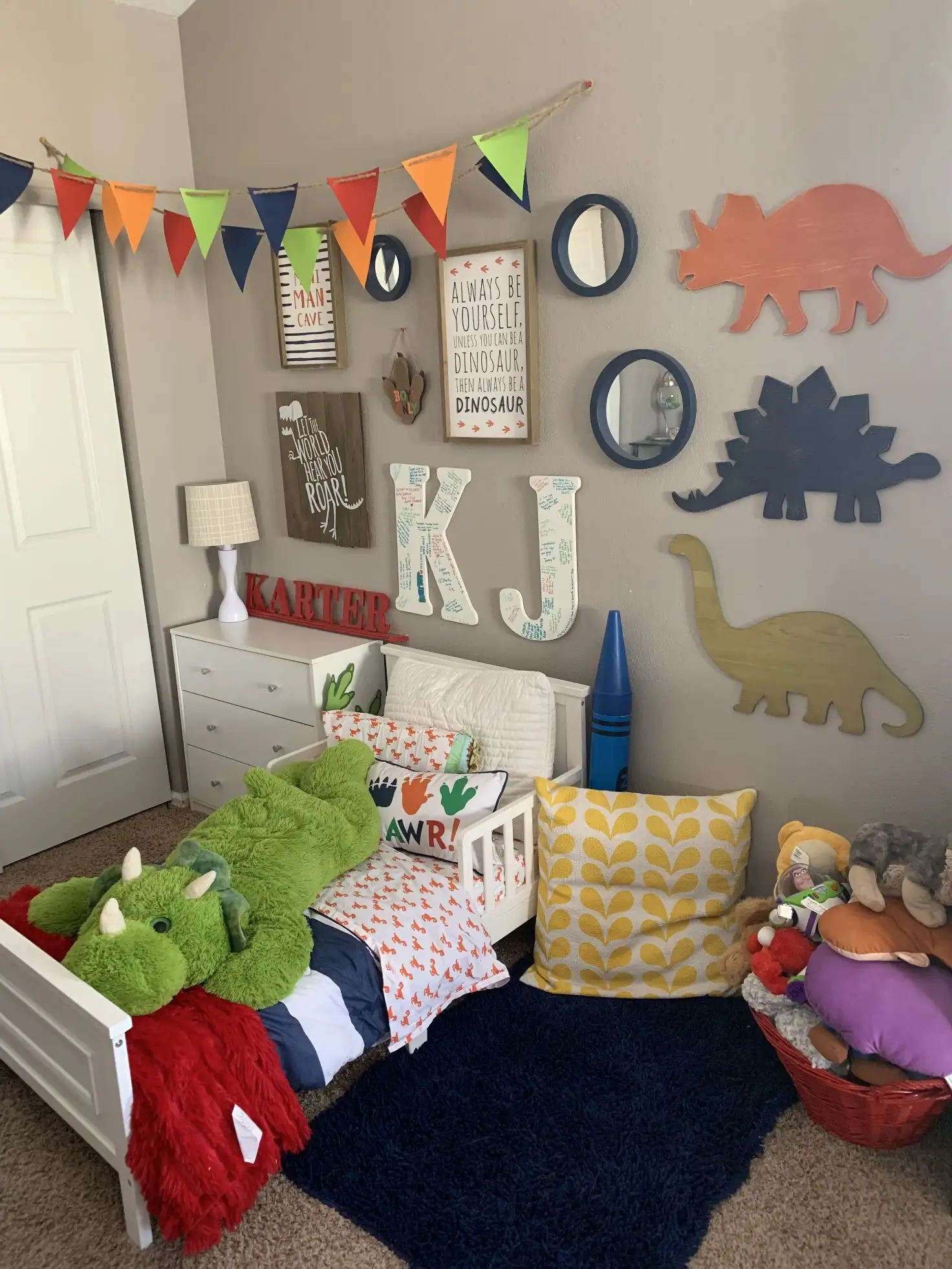 If your boy has a favorite type of dinosaurs, you can choose a bed shaped like that dinosaur, like this triceratops.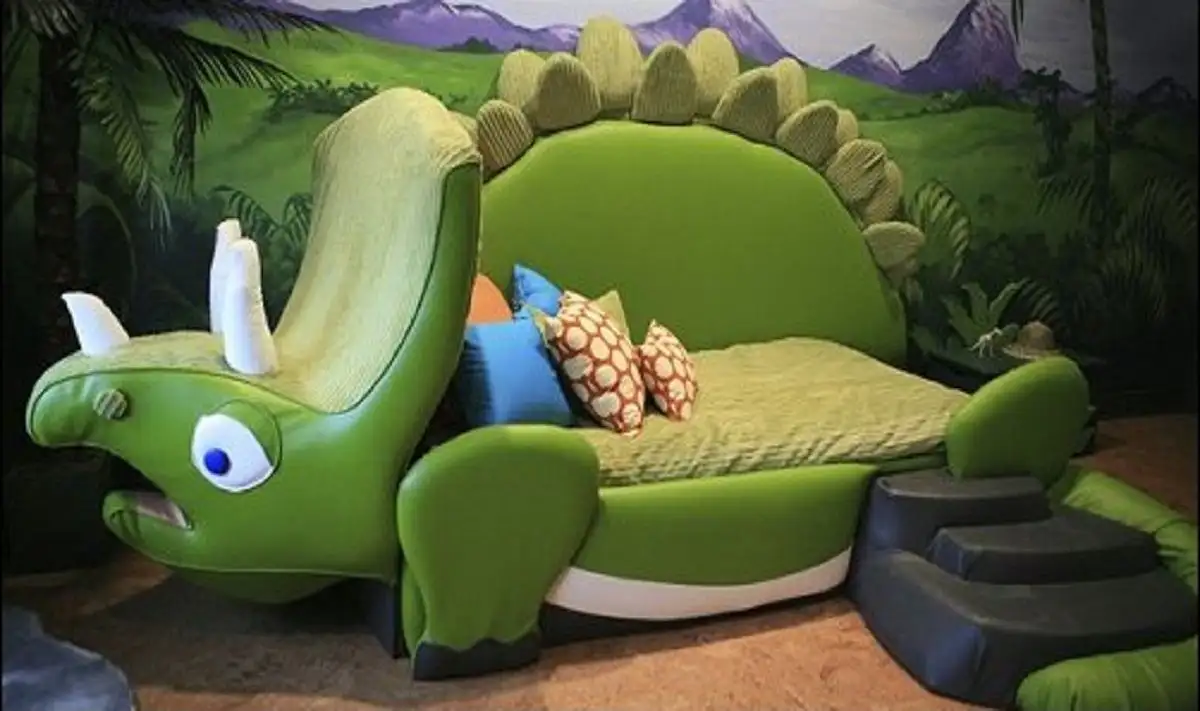 Mario Room Décor
Are you ready to rescue Princess Peach with awesome Mario? To make your kids' bedroom look like the Mushroom Kingdom, just add thematic details, such as
artificial bricks and flowers
wallpapers and posters
bedding and window treatments
well-loved toys and figurines
Don't worry! Just be like Mario!