Contemporary interior design
If you like minimalist and modern items and enjoy to keep current with the styles of the moment, contemporary style catches your eye. It`s a fresh breath of our days and a new look for a comfortable future. Features of contemporary décor include a minimalist approach with neutral colors where functionality is the most important quality of all interior design items.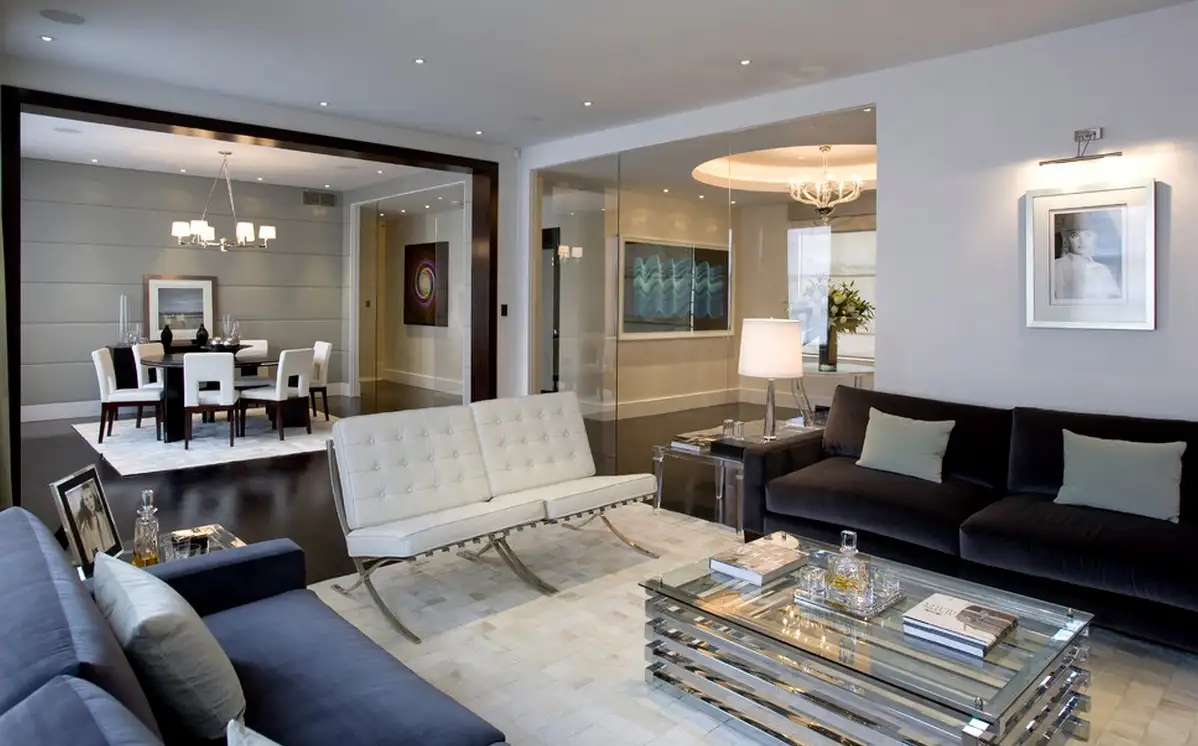 Contemporary vs modern design styles
Don't confuse contemporary with modern design style. Modern design style was popular in the middle of the 20th century, roughly from 1945 to 1975. Contemporary design style implies decor that is popular today and represents the stylish future. It`s an ever-changing style with absolutely flexible manner and constantly gets new hues. Modern design is a well-defined style and stays the same as many years ago.
Contemporary decor doesn`t refer to any certain period, but modern decor is centered on the designs and peculiarity of a unique epoch. Contemporary design deeply adopts from other décor styles and modern isn`t an exception. It's full with different décor items from traditional to modern but all of these elements make a harmonizing touch.
Contemporary design makes up of ultra-modern materials, metals, stones, and opaque or clear glass. Modern design represents wood and natural items.
Color scheme of contemporary design includes pure white, black and gray, and saturated tones of them. Modern design colors are dirty shades of brown, rust and marsh.
Both design styles have a few general features. That`s why sometimes it's appropriate to combine them. Contemporary and modern interior design styles can flow from one part of a dwelling to another fluidly, for example in an open-concept space. Both of them lean towards pure architectural lines with a minimal amount of furniture and light emphasis on one or several elements such as pictures, plants or lightning and don't include any fuss like congestion of furniture or plants.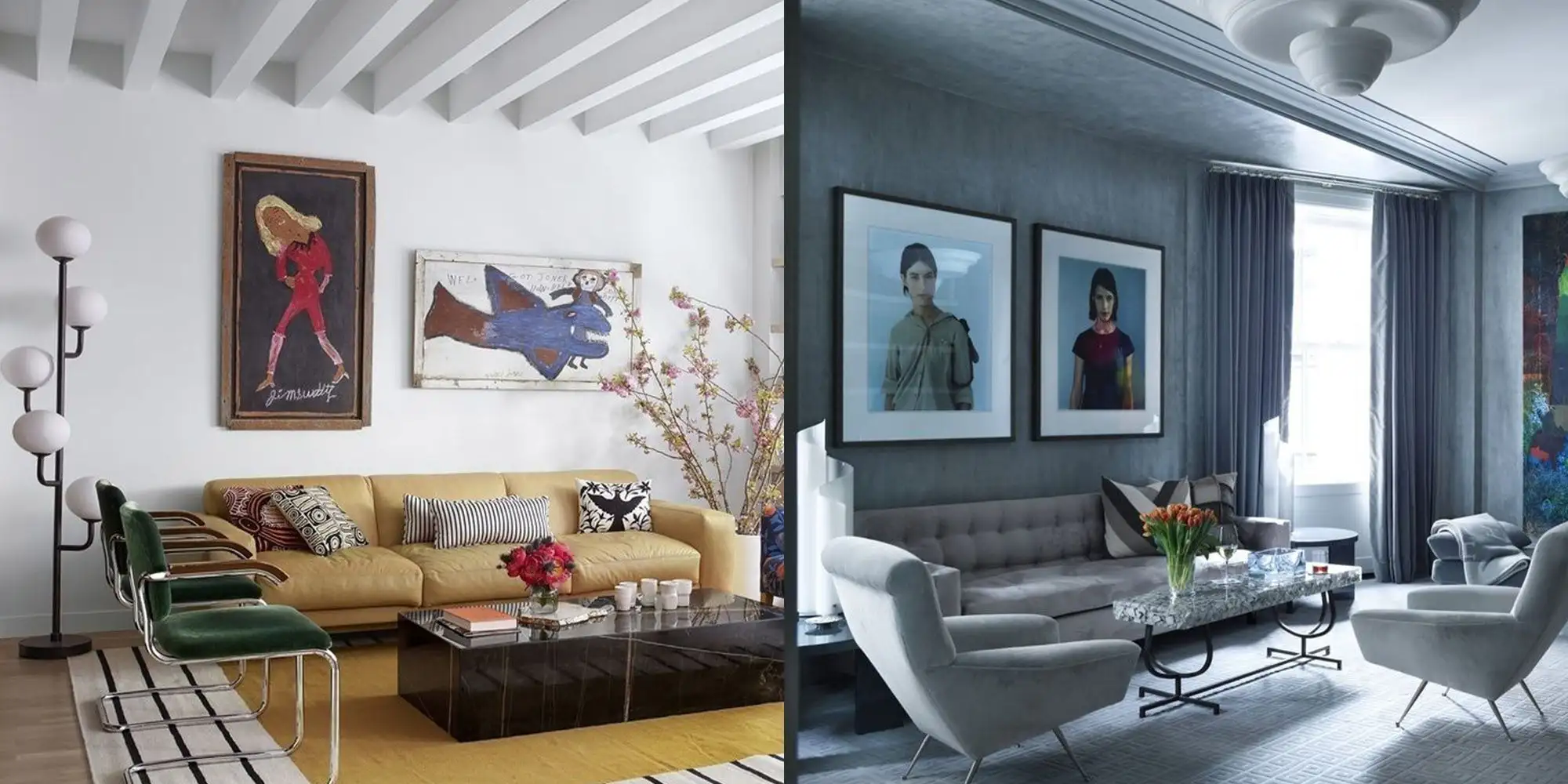 Key contemporary design features
A signature of contemporary design style is pure simplicity. Minimalist esthetics with subtle elegance, clean architectural lines and play of textures spruce up your interior with satiny perfection.
Contemporary décor is defined by a functionality over a form, and ultra-clean lines. You should focus on the space rather than decor items. By concentrating on color palette, form and shape, contemporary decor looks like a light touch. Pay attention to calm curved details, fringe, and strict geometric prints.
Choose heavily textured fabrics or strict horizontal blinds in neutral color palette for sheer curtains to make your space lighter.
Contemporary-style furniture is determined by pure simplicity and comfort feeling.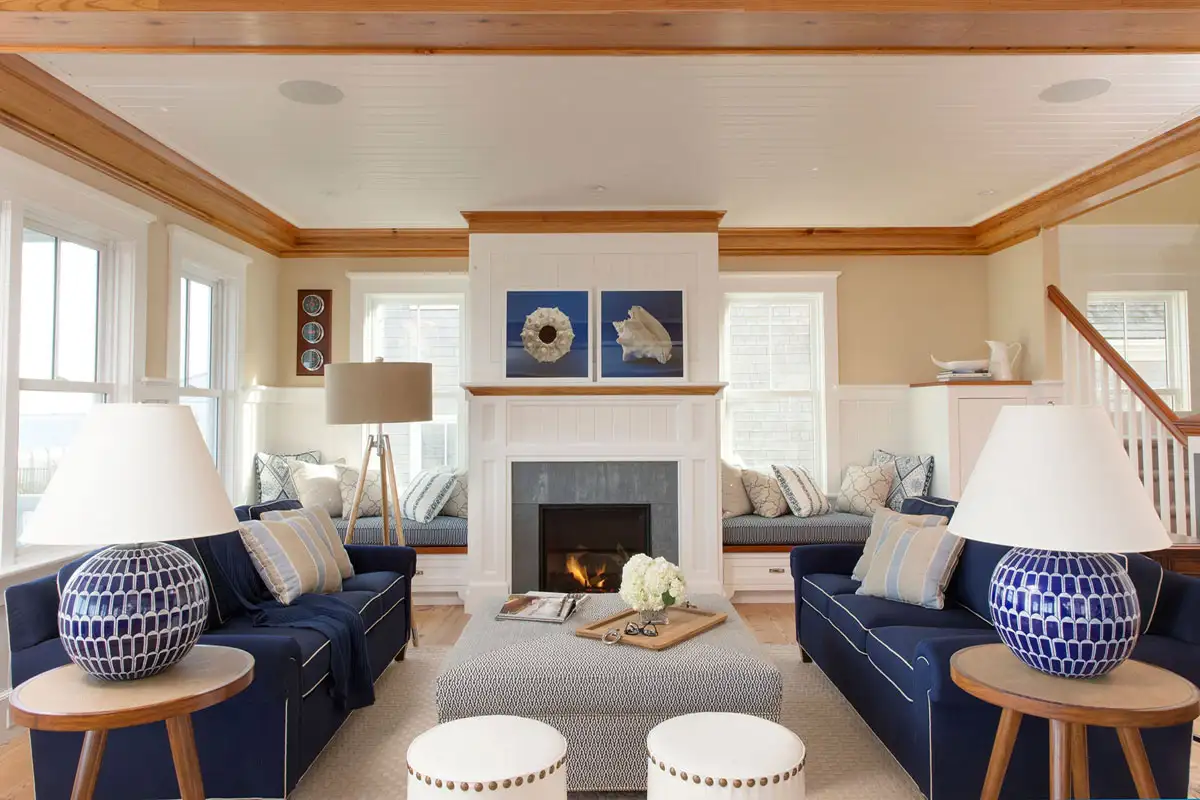 Contemporary style furniture ideas
Furniture elements place a strong position but simultaneously should be simple and harmonious, without curves or ornamentation. White, black, grey or other neutral tones with natural fibers like cotton, wool, linen, jute or silk add charming appeal for soft furniture. Pillows in smooth and clean geometric shapes add a breath of neatness to the room.
Keep in mind your main background tone and use your favorite color on a furniture elements and room accessories. Reduce an amount of small and cozy details for your bedroom — stay concise and structural. A bold sofa, chairs and stools without fussy prints is a right solution for your contemporary living room. Use pillows with strict geometric print on bold-colored and a sleek sofa. Consider a big white or grey rug thrown on a plain floor.
If you have a pet it`s a brilliant idea to buy pet-friendly microfiber-covered chairs or a couch for keeping your home clean and make your life comfortable with pet-proof contemporary-style furniture pieces.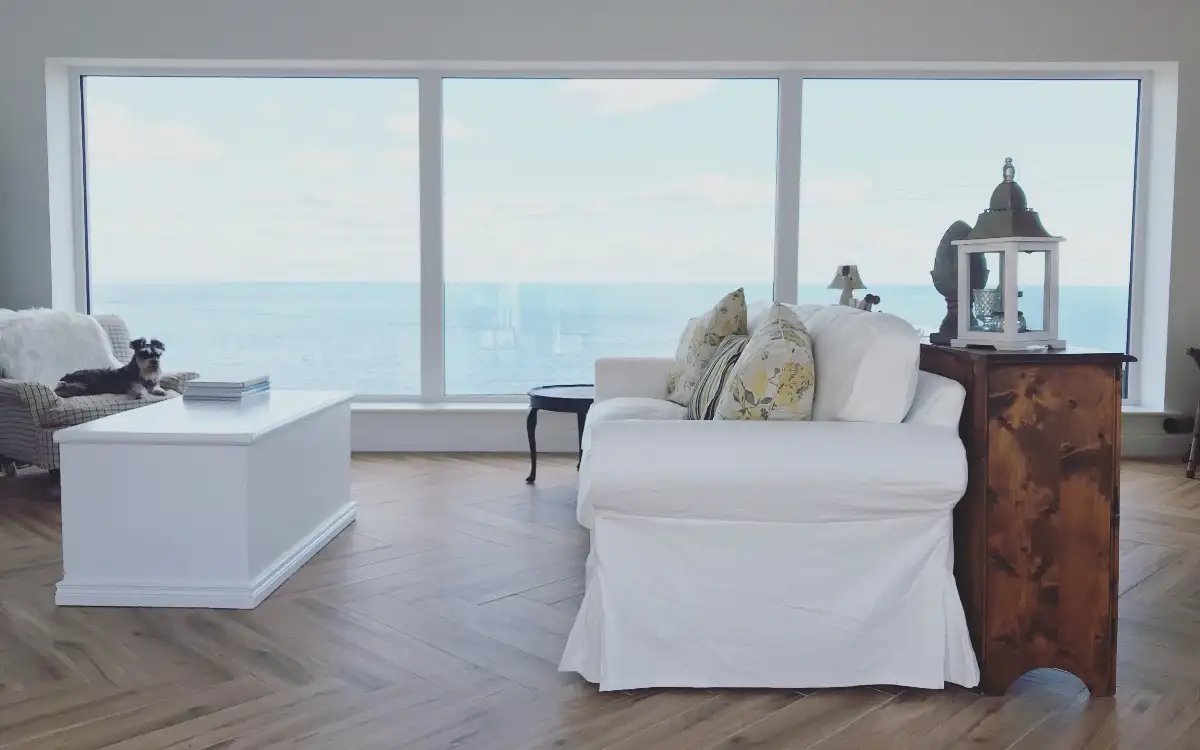 A contemporary color palette for your home
Black, white, grey and neutral hues are the foundation of contemporary design style. You should concentrate on the contrast of bright and bold against light and neutral colors. For example, mixing white sofas and black chair make a stylish appearance.
If the walls and windows are painted in neutral color scheme you`ll have a great opportunity for decorating the room with bright colored furniture pieces. In this case it will be better to use white trims.
We recommend to paint windows in light colors and use a neutral palette for luxury window treatments.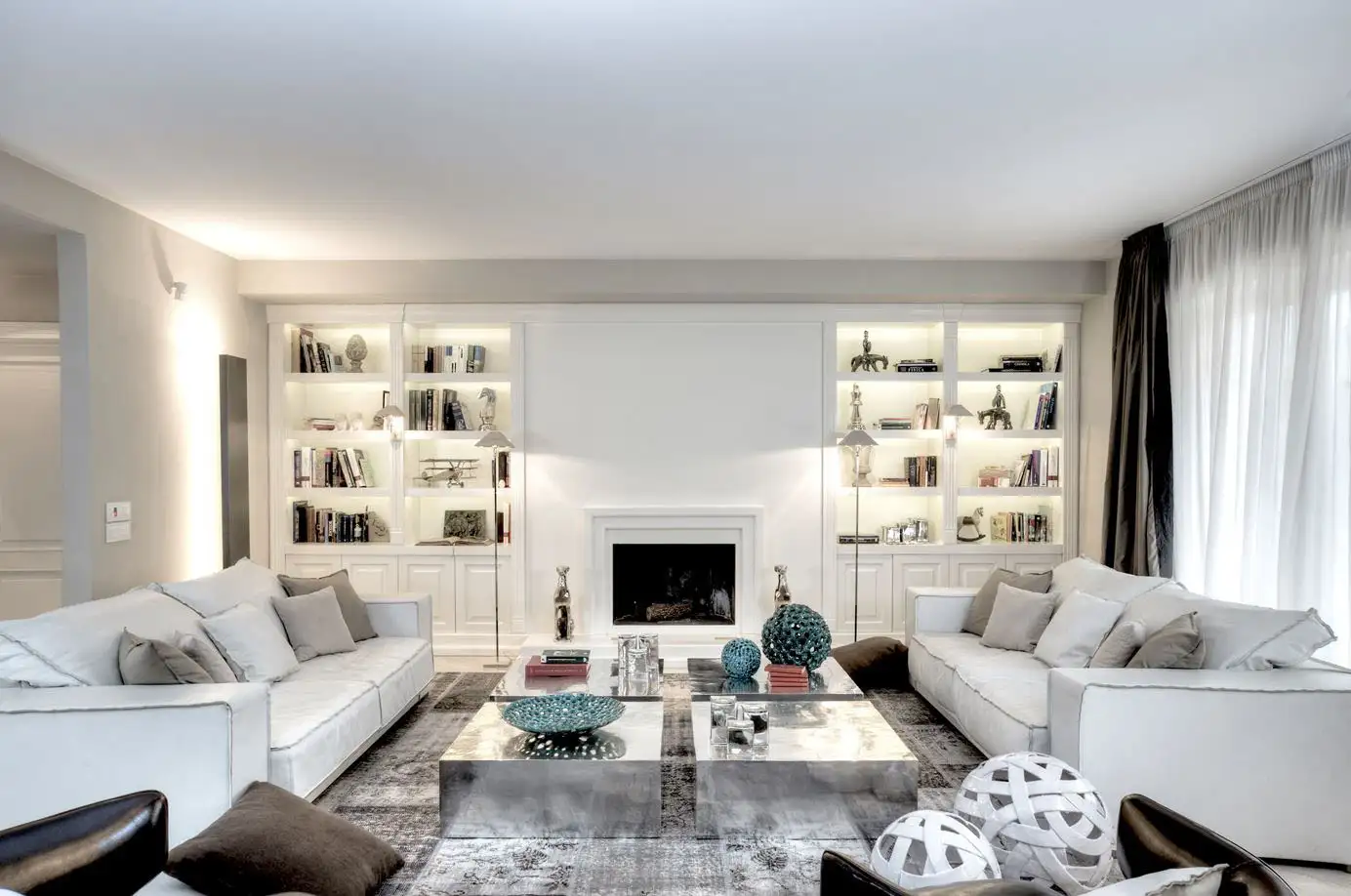 Concentrate on line and form
Contemporary interior design style features are line and form. Concentrate on horizontal or strict vertical lines with combination of elegantly curved straight lines. Line is a basic of decor elements such as high ceilings, light windows, wall art design and other room accessorizes.
If you add a shapely room accessorize, pay attention to its form. You should use an eye-catching and stylish table, lighting or curved décor elements to find the right home accent.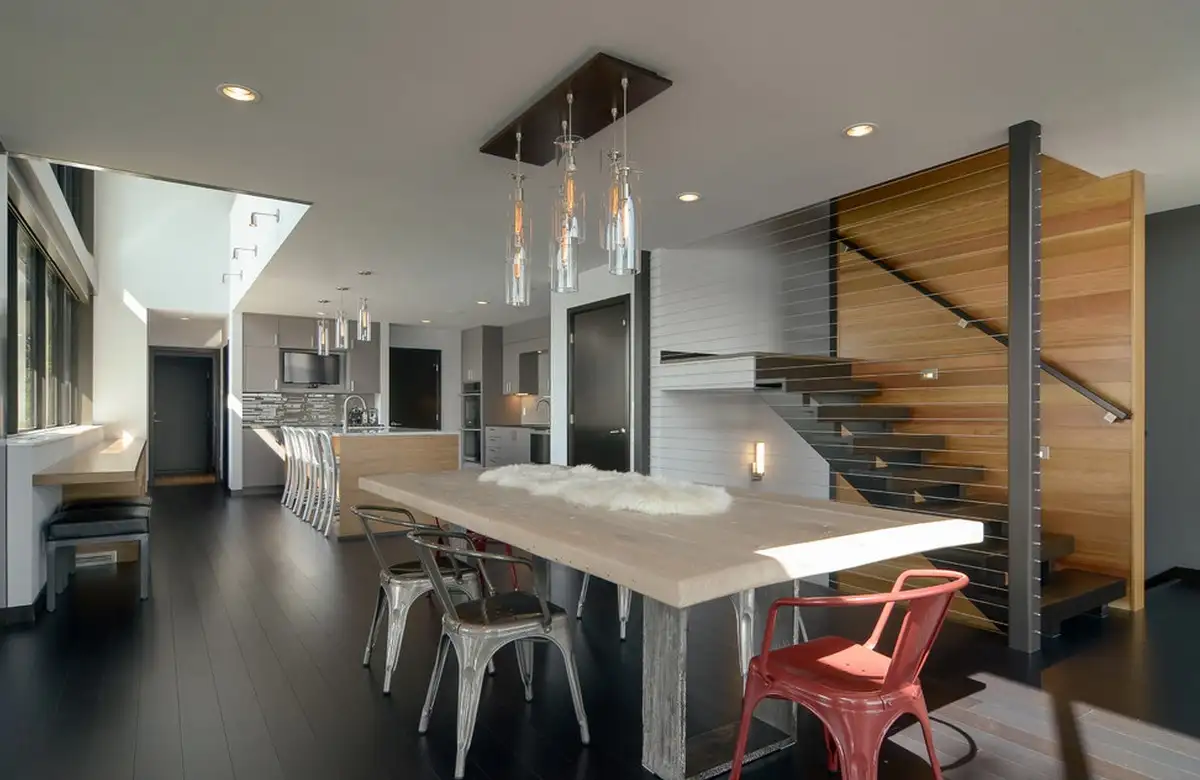 Inspirational contemporary lighting design
The essential element of the contemporary design style is layering plenty of lighting throughout the room or using track lighting. You may install indirect light for cove lighting.
Choose shapely lamps that create a touch in your lighting solutions. Add bold color and metallic elements for shapely light fixtures.
Pictures or art elements on the walls also need more light for decor accents. You may use spotlight LED lighting that help to focus on them.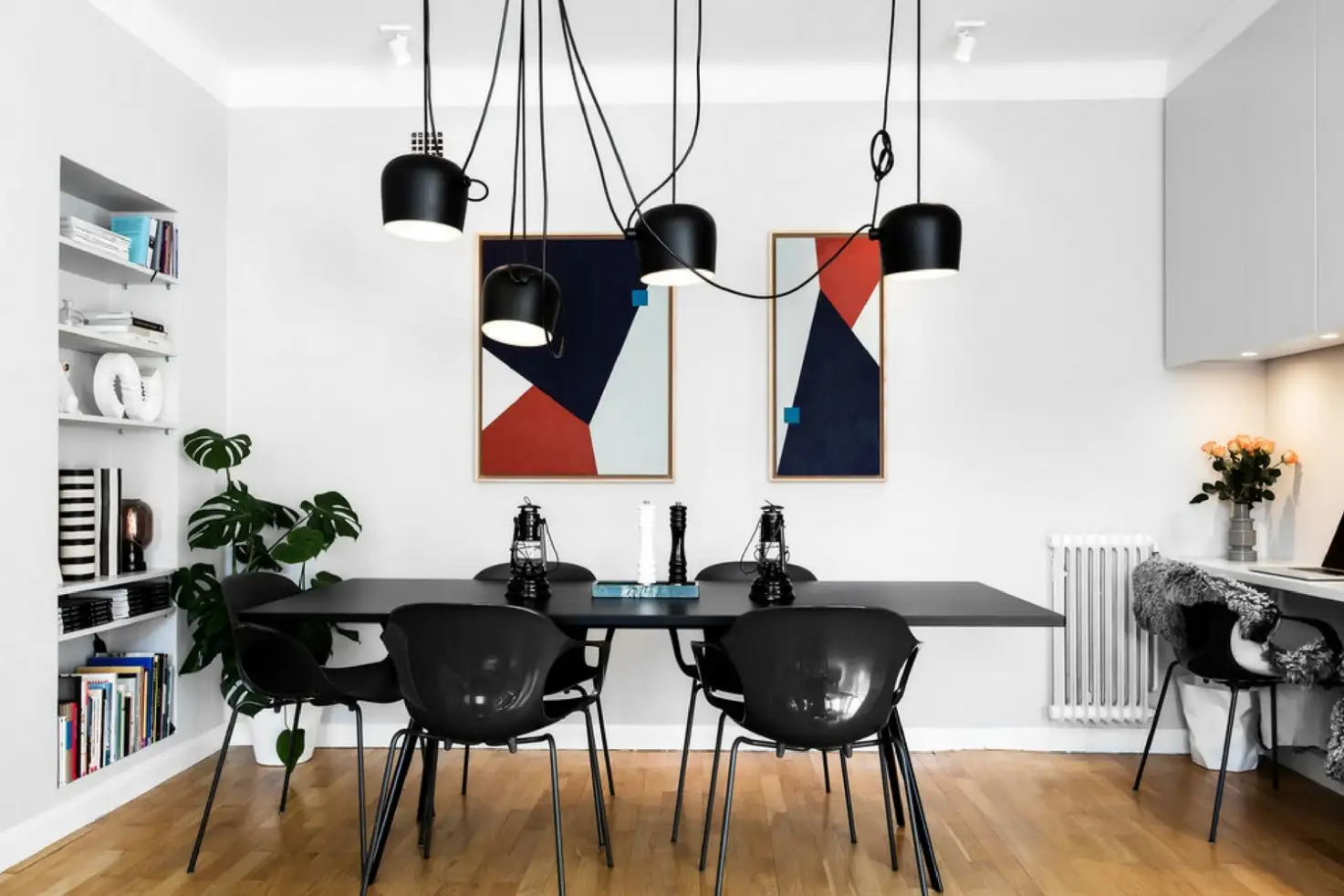 How to decorate with art elements in contemporary style house
Be careful choosing art décor for contemporary design. If you want to combine a few art items, hang them close together to make the feeling of one big piece. Use several art elements for contemporary decor for light breath in your house.
Framed art can be based at eye level. Frames are black or white matte, metal or wood finishes on the neutral-colored wall add a stylish touch to the space.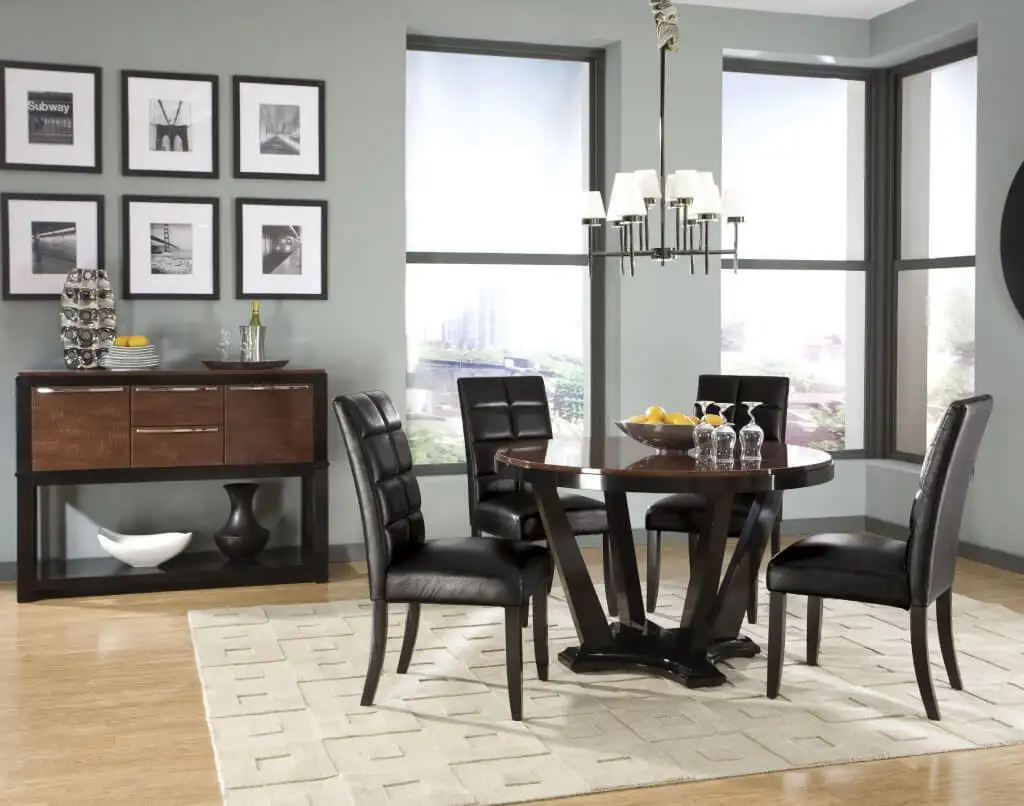 Tips and tricks for using plants in contemporary interior design
The key to a perfect contemporary decor is amazing green plants. Try to use large plants in simple pots in the corner of the room. You can put upward-focused lights around green plants. Keep the place around the blooms orderly with stones or bark chips arranged over the soil in the simple containers.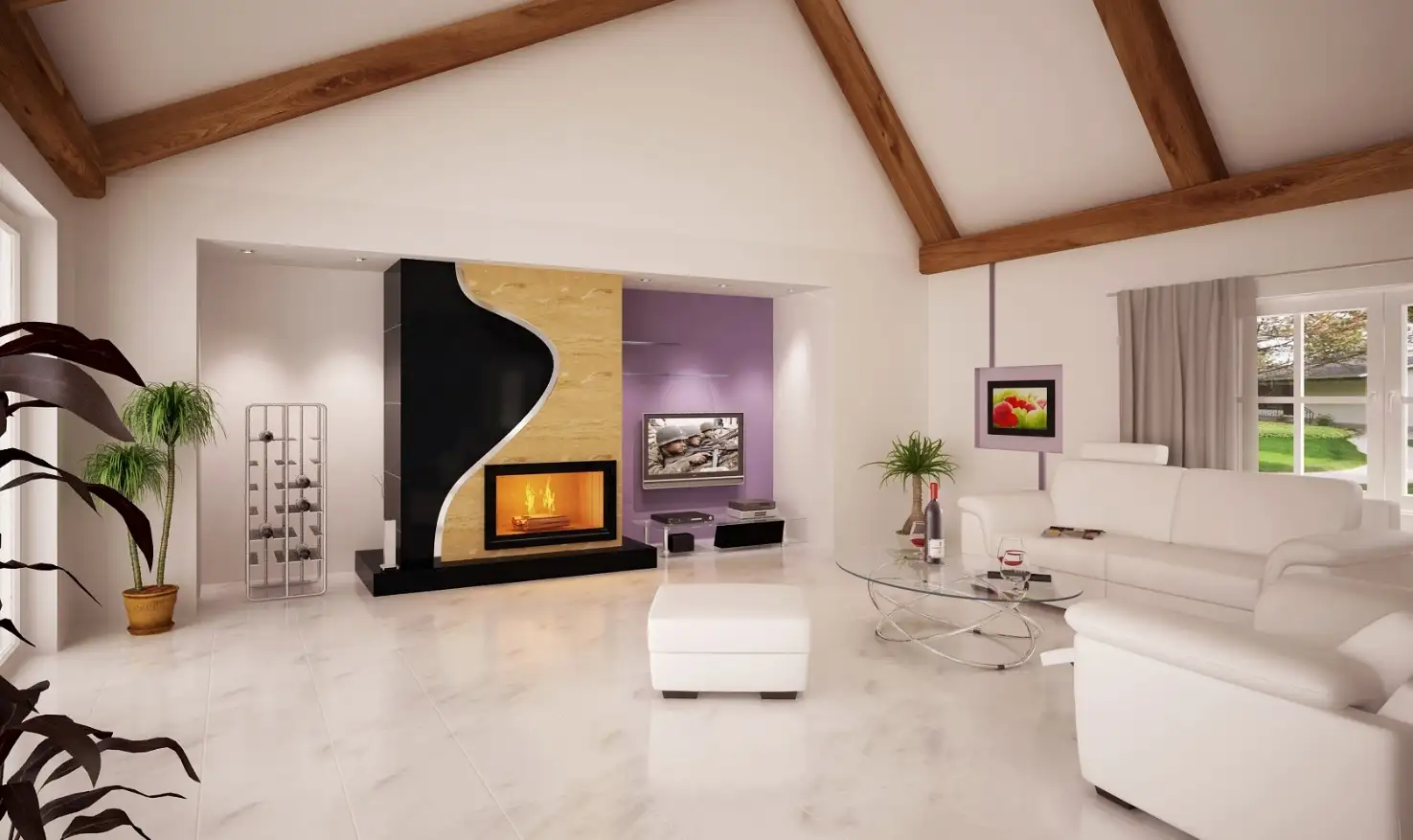 Conclusion
Contemporary design style features clean lines, simple shapes, neutral hues, elegant sophistication of texture and interior details. Home décor accents on space rather than things. By focusing on color, form and space, in contemporary interiors you feel a fresh breath of our days.