The Essentials Of Art Deco Interior Design
You can decorate your abode in any décor style that you prefer. But if you incorporate some Art Deco elements, you'll create a glamorous appearance. It looks breathtaking!
It's more frequent to find a mix of Art Deco with other styles inside a house. Sometimes, you'll see the pure aesthetics of Art Deco style inside one room, but it's extremely rarely in a whole house.
Defining Art Deco Style
Art Deco (short for Arts Décoratifs) style was popular in the 1920s, 1930s, and 1940s in America and Europe, especially in Paris. It covers wide categories, such as design, art, and fashion. Midcentury modern décor is a successor of Art Deco design.
Art Deco was influenced by other styles including Art Nouveau, Cubism, early Hollywood, the Bauhaus, and design concepts from American Indian, Greco-Roman, Egyptian, and jazz-age symbolism.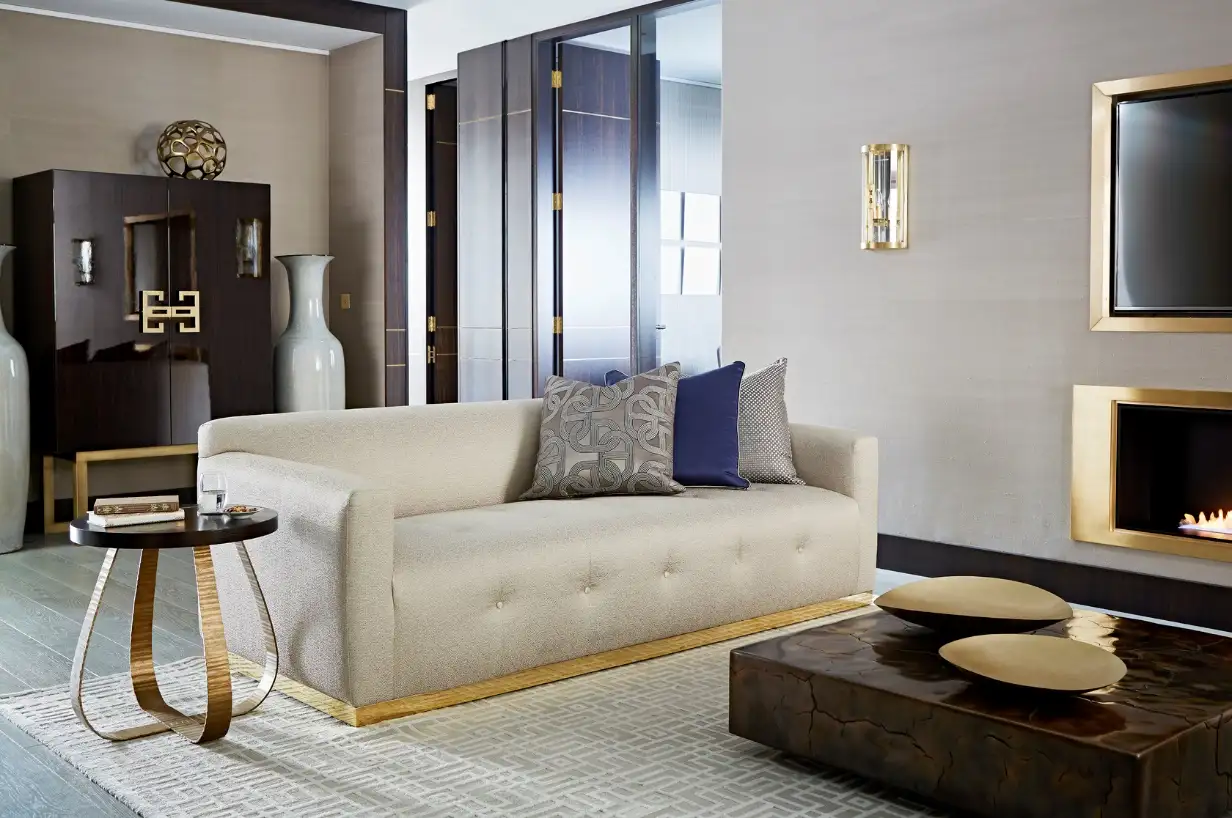 Art Deco Features
Art Deco elements are nature-themed, such as animals, shells, sunrises, flowers, and trees. Motifs are bold and symmetrical. To enhance the look, it's common to use chevron and zigzag patterns. They display technological progress in various industries, including design and architecture. Sweeping curves make Art Deco interiors elegant.
Architecture buildings and furnishings feature trapezoidal, triangular, and sunburst (for mirrors) shapes. Whether you're decorating your living room or bathroom, Art Deco shapes are always streamlined. Geometric, angular, and linearity forms are typical for Art Deco design.
Wall art displays stylized photos and pictures of airplanes, cruise liners, cars, and skyscrapers to emphasize the travelling element of life.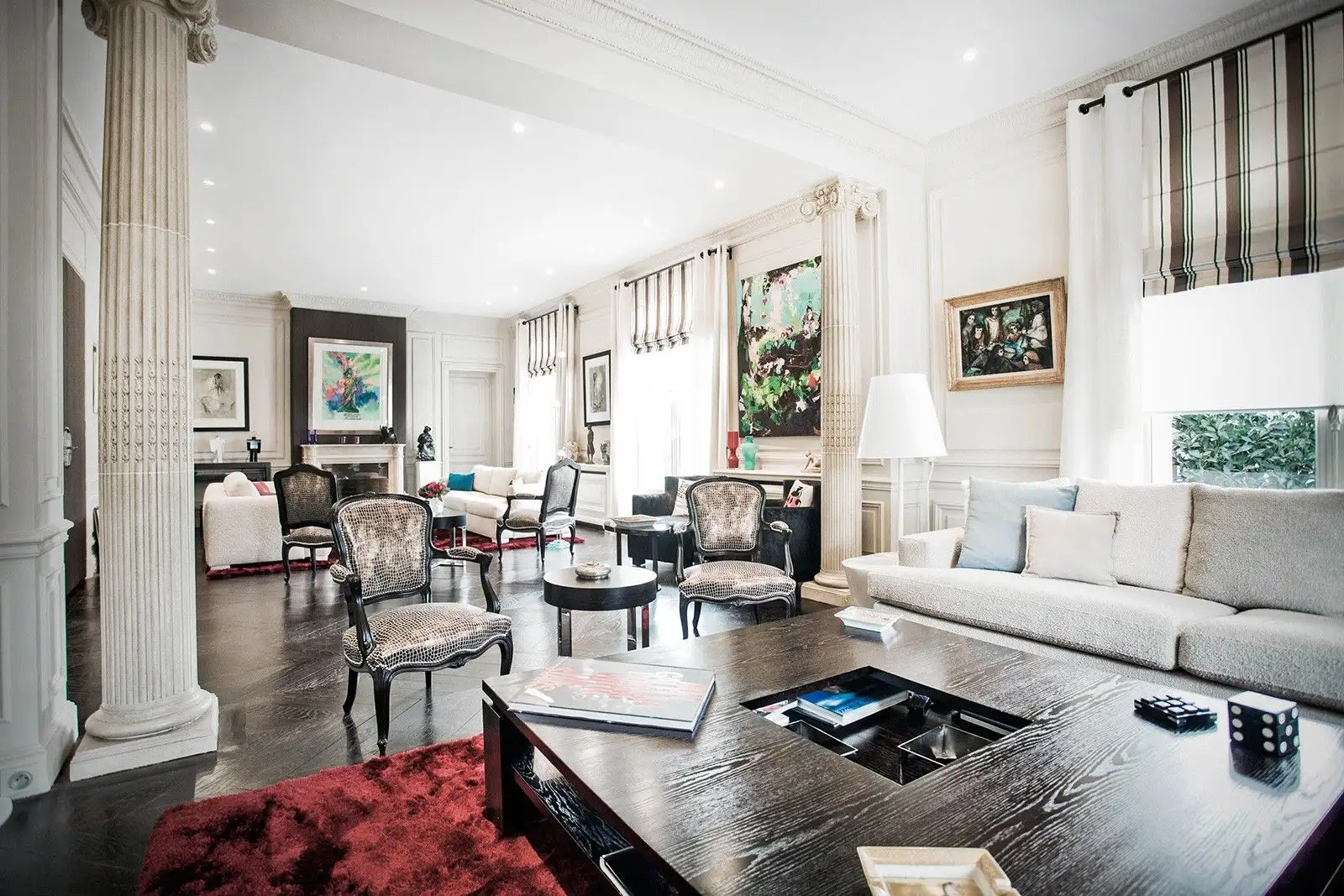 Materials
Art Deco is a luxurious style. When we talk about materials in an Art Deco home, it's a celebration of gold and steel. This means you'll live in a luxurious space with a glam flair.
It's popular to use:
Upholstery fabrics, such as wildlife-themed zebra and shark skin, velvets and leathers.
Furniture pieces and accessories made from stainless steel, glass, chrome, and lacquer.
Surfaces and flooring made of expensive materials, such as ebony, zebrawood, and marble.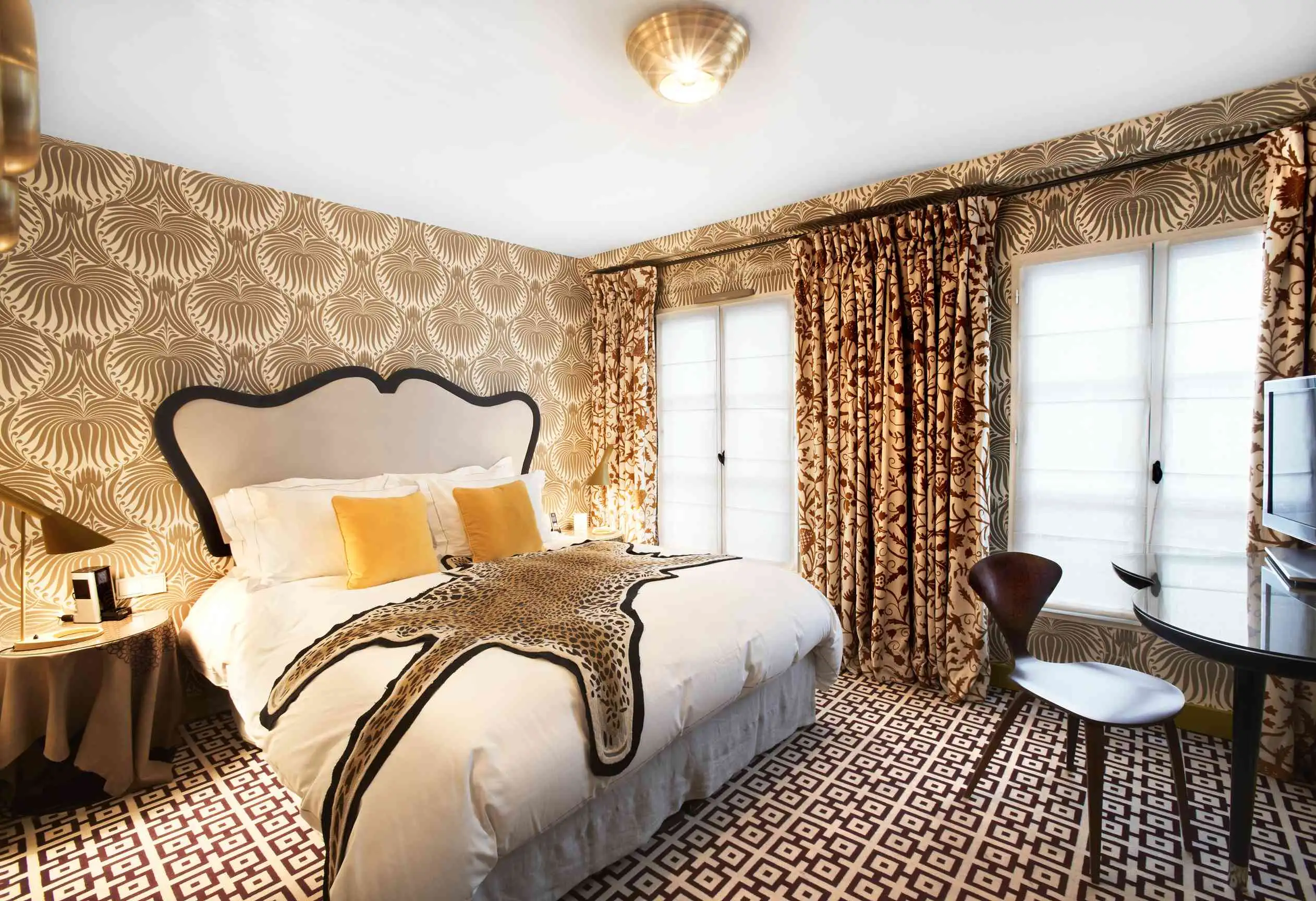 Colors
In general, to decorate your Art Deco home, you should use rich, striking colors, such as bright and deep yellows, greens, pinks, and reds. Silver, chrome, and black are perfect options for color accents. Soft colors, such as creams and beiges, are used in a living room, bedroom, and dining room. Neutrals blend well with lacquered furniture and polished wood.
When you select colors for your walls, you can opt for a neutral canvas or for a bold one. But, for your ceiling, white is always a great option!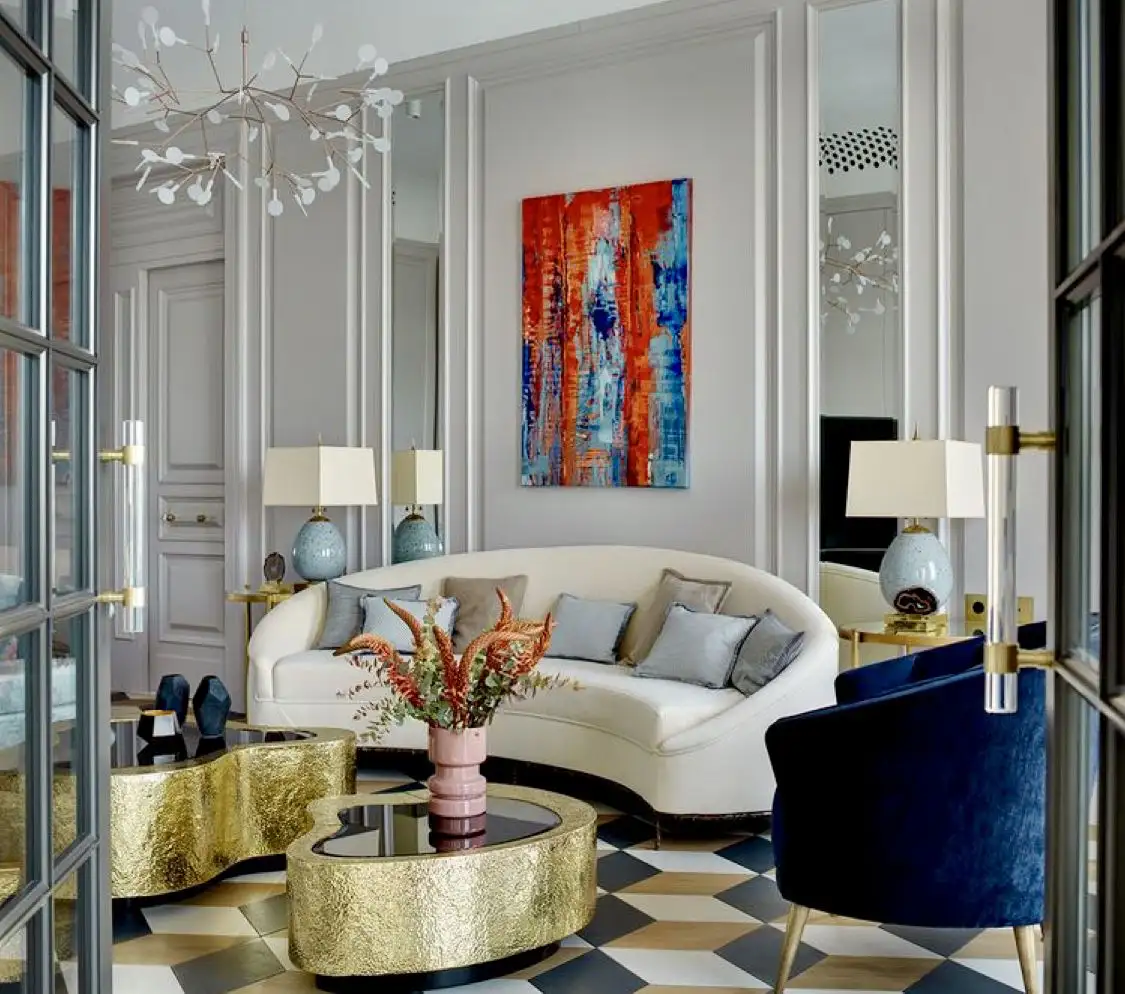 Furniture Pieces
When it comes to purchasing furniture pieces for your Art Deco apartment, always select streamlined shapes. This is important to create a harmonious look and to achieve the whole aesthetic inside your home. Furnishings are large in scale to provide maximum comfort.
Always choose single pieces rather than sets. That's a great way to keep Art Deco chic. Select a different color theme for each furniture piece. Don't be shy about mixing swamp green with wine red, or bright yellow with fuchsia pink items. Striking contrasts are an Art Deco design method.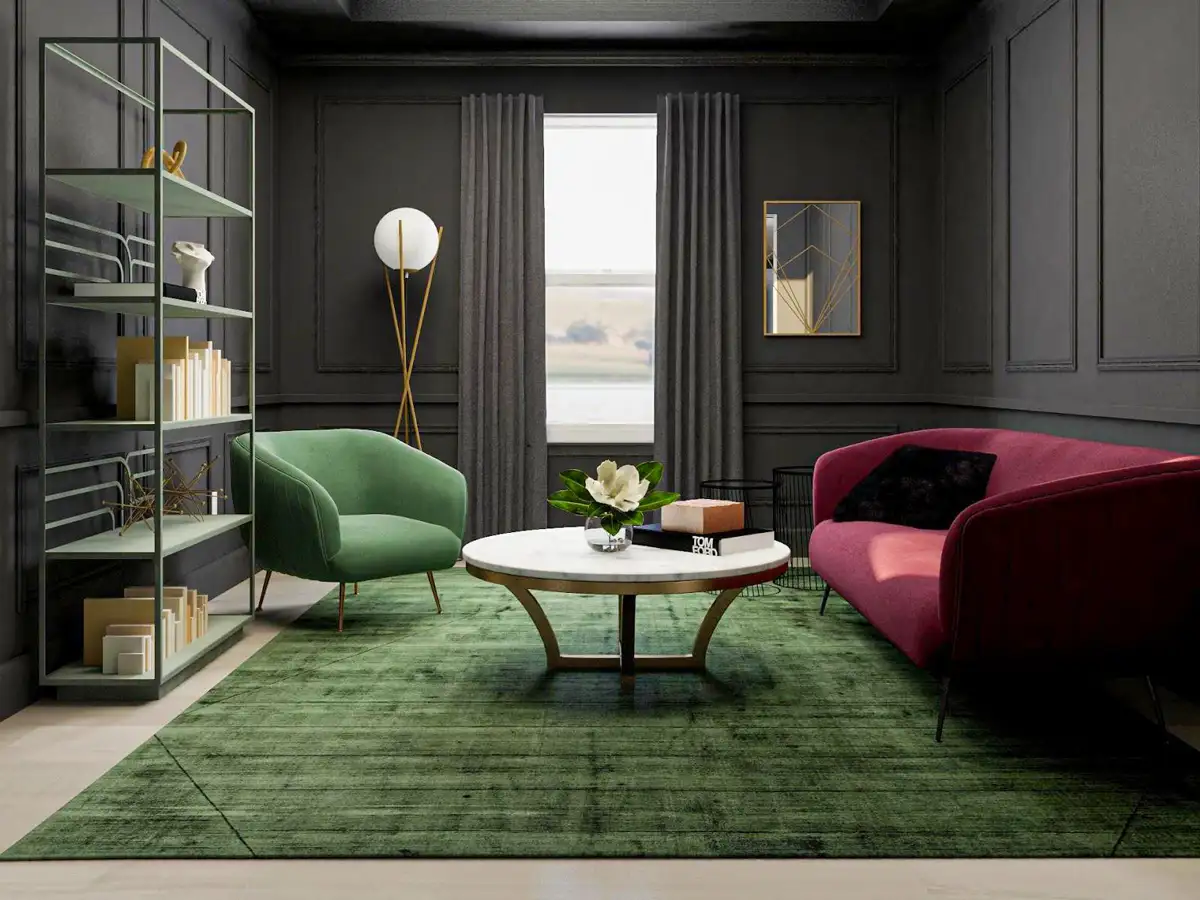 Fireplace
A fireplace is a must-have element of any Art Deco living room. When we talk about shape, they are commonly rectangular. This fireplace is bold, large in scale. Fireplaces are made of concrete or marble.
With a fireplace in an Art Deco apartment, you can create a homey atmosphere. It's really important, because Art Deco is a glam style without a lot of warm, comfortable notes. Emphasize the versatility of Art Deco with your fireplace. Also, it's a great way to create the main focal point of your living room.
Fabrics
Whether you use plain hues or textiles with geometric prints, you'll display the beauty of Art Deco style in every piece. Shiny fabrics are a great option for an Art Deco home with glossy character.
Use cushions to emphasize a comfortable spirit in an Art Deco living room, master bedroom, or guest room. Blend white pillows with colorful cushions to create a contrast and make your Art Deco home more attractive.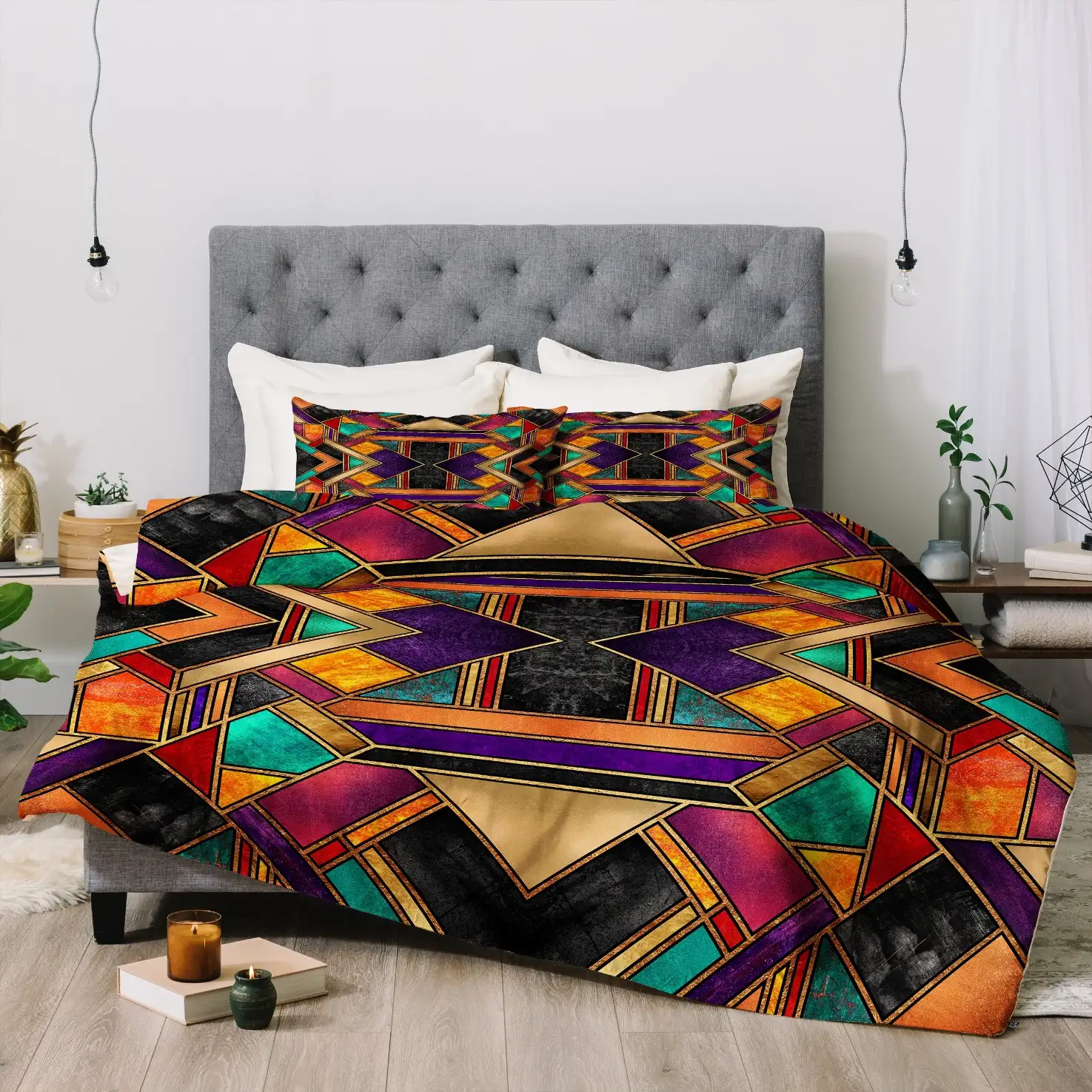 Flooring
For flooring, you have a few options for your Art Deco space:
plain, polished parquet
linoleum in abstract designs
vinyl tiles in a black and white checkerboard or a bold zigzag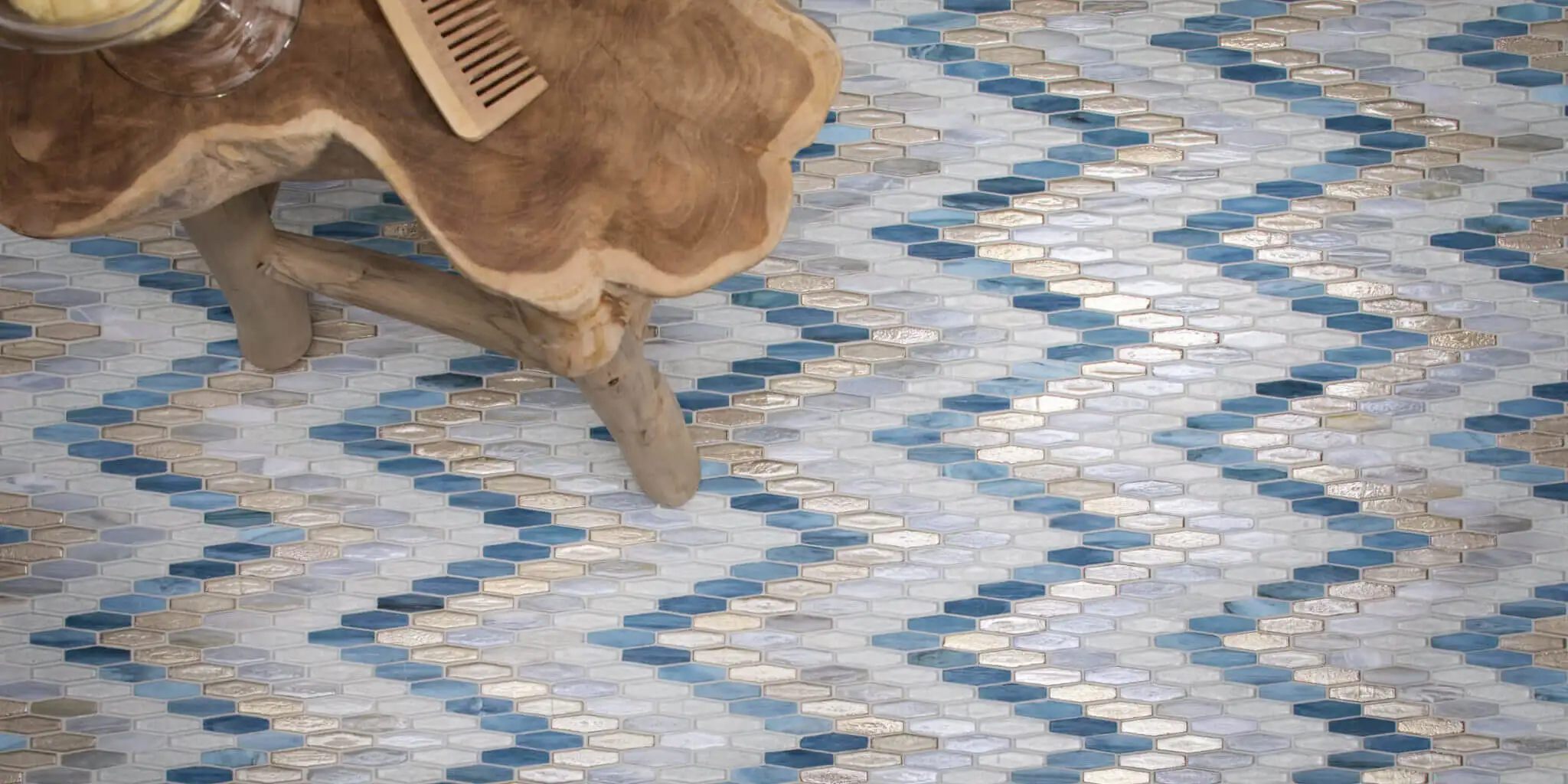 Bright Art Deco-themed floors are often covered with large area rugs in neutral hues or bold geometric patterns.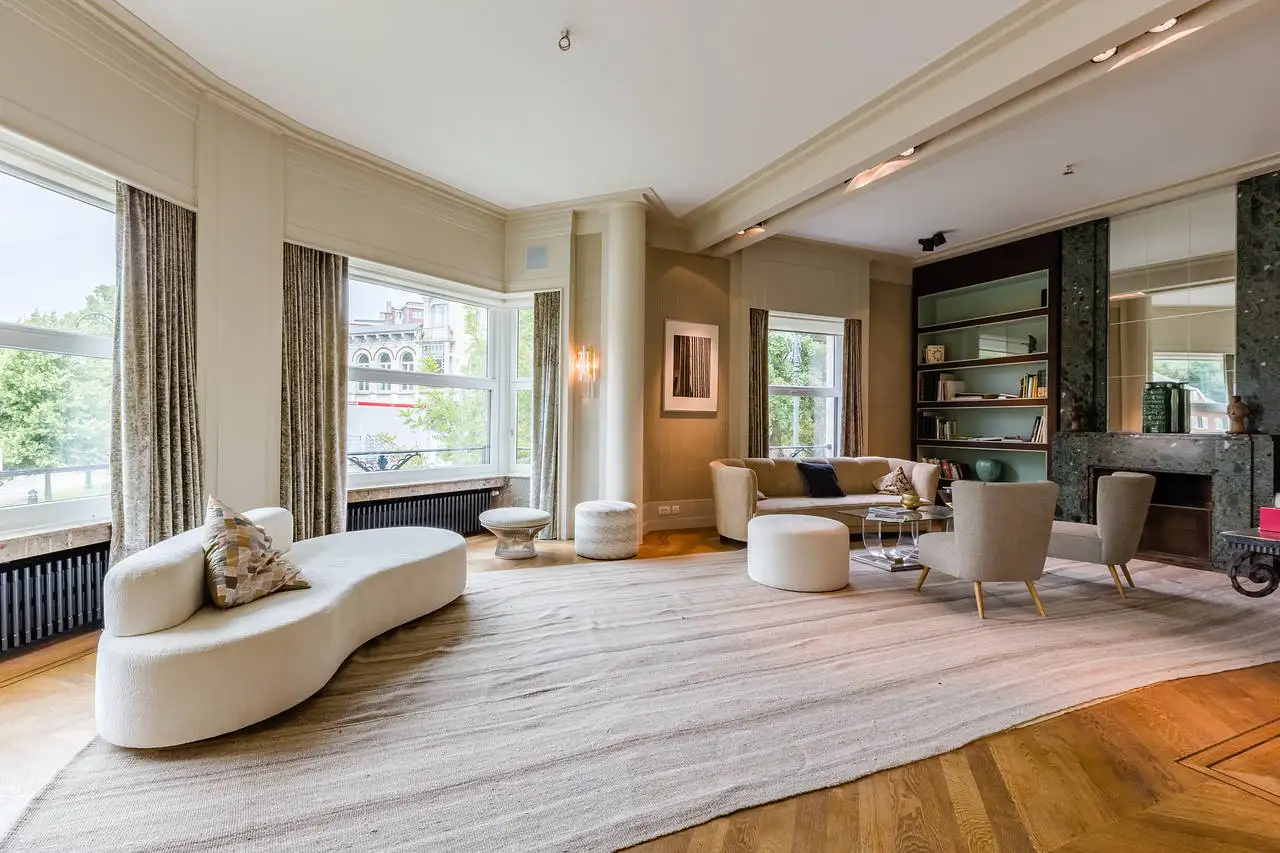 Lighting
Art Deco light fixtures feature geometric and symmetrical patterns. They are made of chrome and glass. Glass is etched, sandblasted, or enameled rather than colorful.
Art Deco light fixtures are characterized by elongated or stepped shapes that display skyscrapers or sunbursts.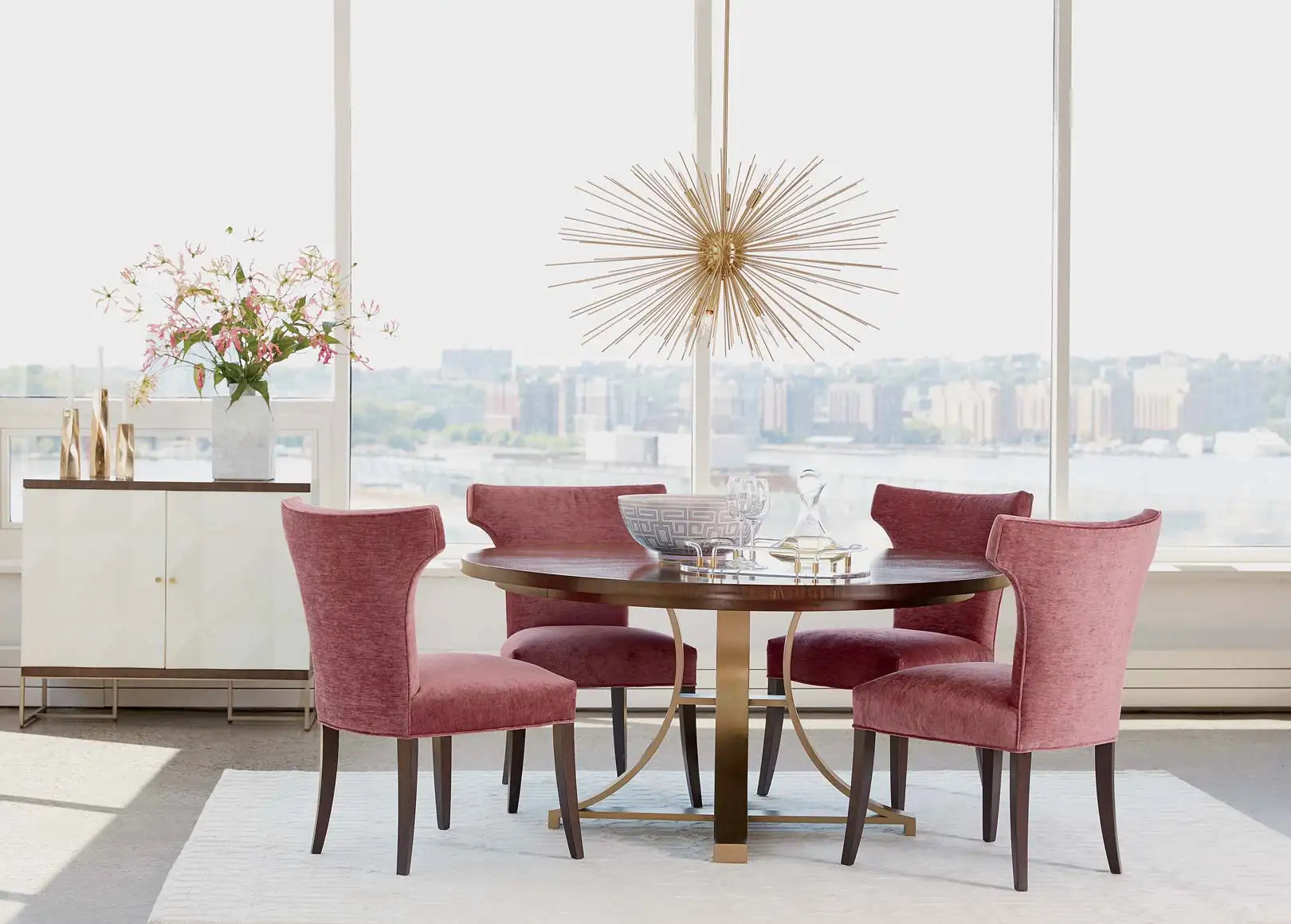 Eye-catching female figures holding the ball of the lamp are common for an Art Deco home. There are a lot of great reproductions along these same lines.