How To Decorate A Small Space
You can have a beautifully decorated home even if you live in a small apartment. With savvy tips, it's an easy task!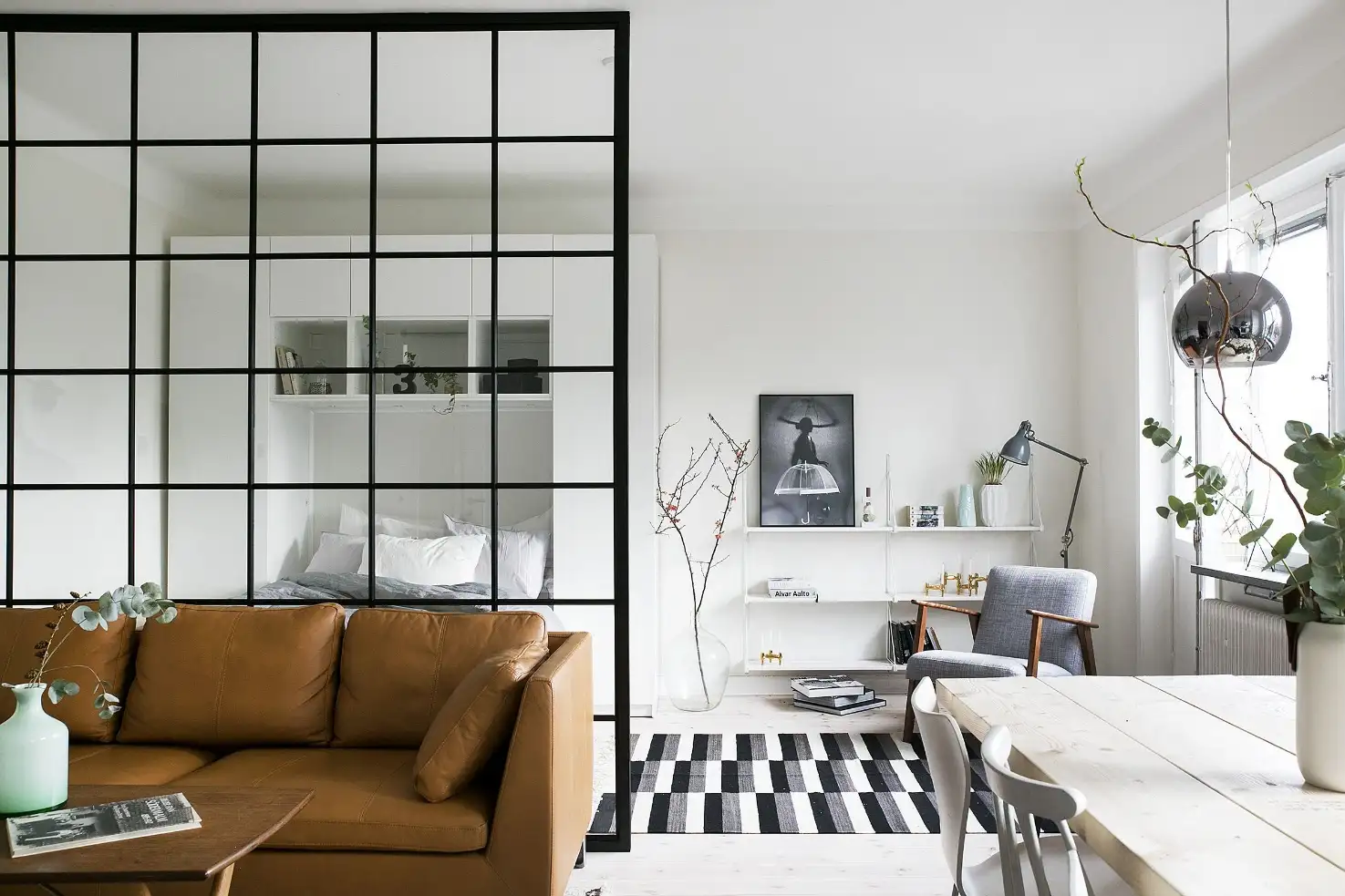 Clear Flooring With Floating Pieces
Of course, you need some space for your furnishings, but you should keep your floor uncluttered to walk in your home easily. If you trip over one piece to access another or have to climb instead of walking, you need to fix design mistakes so you can pass through the room without difficulties.
Use floating pieces like stands and shelves to keep your floor clear. Purchase a chest of drawers to have extra storage space. Use a table lamp rather than a floor lamp.
Opt for A Carpet
If you purchase a wall-to-wall carpet, you make your interior lighter and visually bigger. Also, it makes any room appearance more attractive and stylish.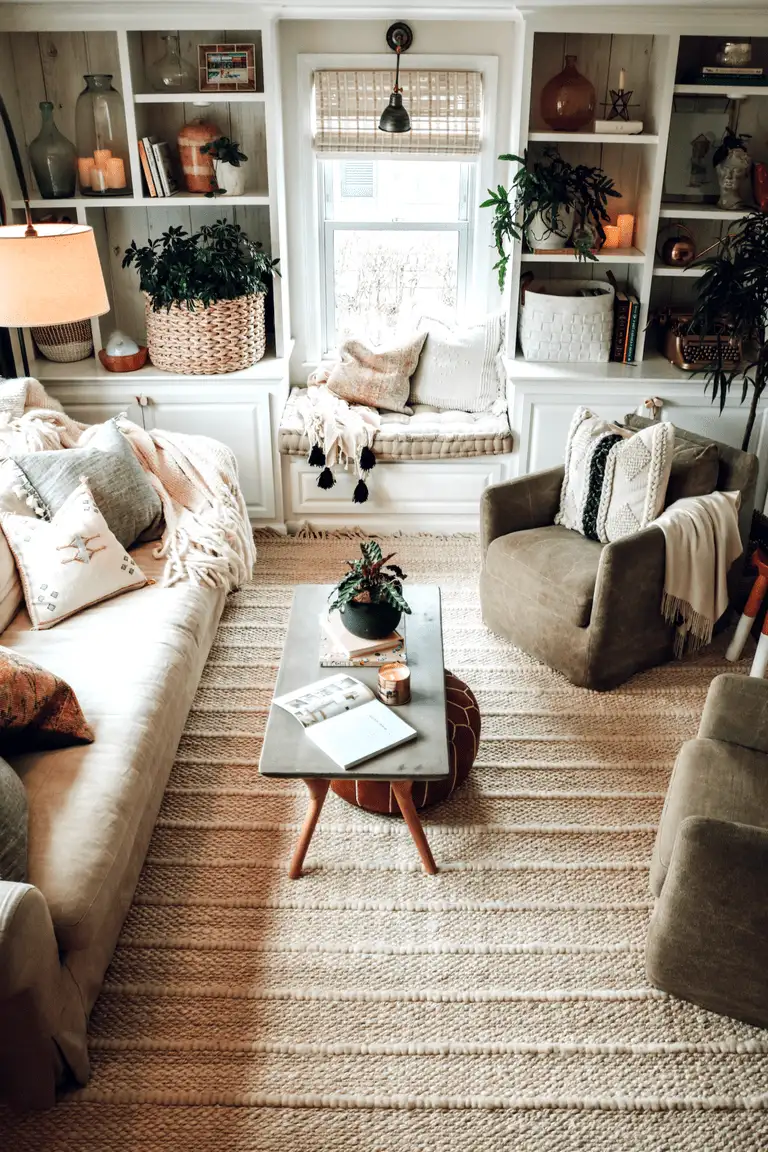 Purchase Small Furniture
Invest in small pieces rather than large ones when you decorate your home. You will never create a cohesive look if you purchase oversize furniture. There are a lot of brilliant furniture makers who create attractive pieces for small apartments. They produce furniture made from natural materials in various styles.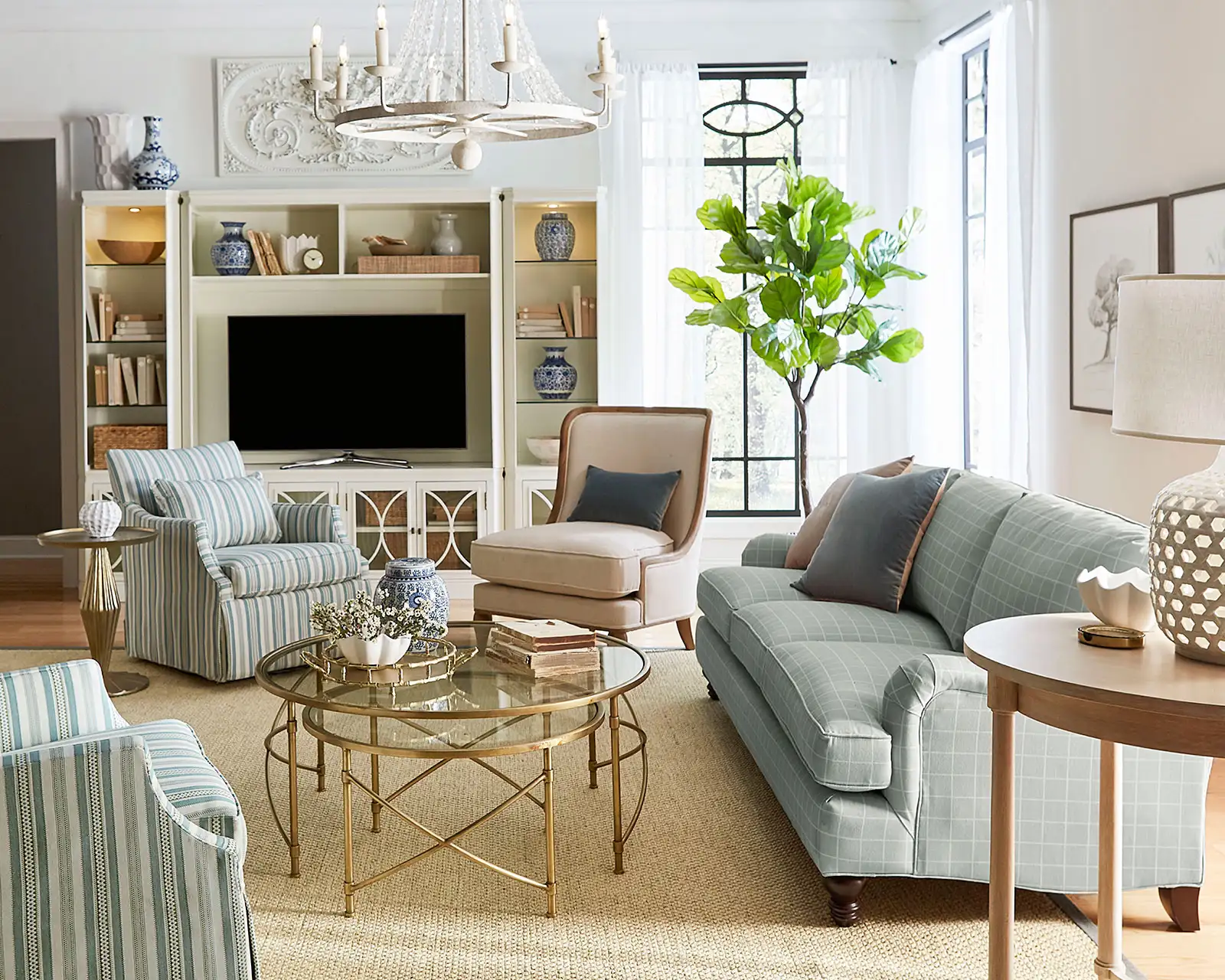 Keep Furniture Pieces Away From Walls
To visually enlarge your apartment, keep furniture pieces in the middle of the room. If you push your furnishings to the walls, a room will look tiny and break the sense of a balance. To make conversation areas harmonious, you should follow this rule. As a bonus, that's a great way to give furniture pieces some space to breathe.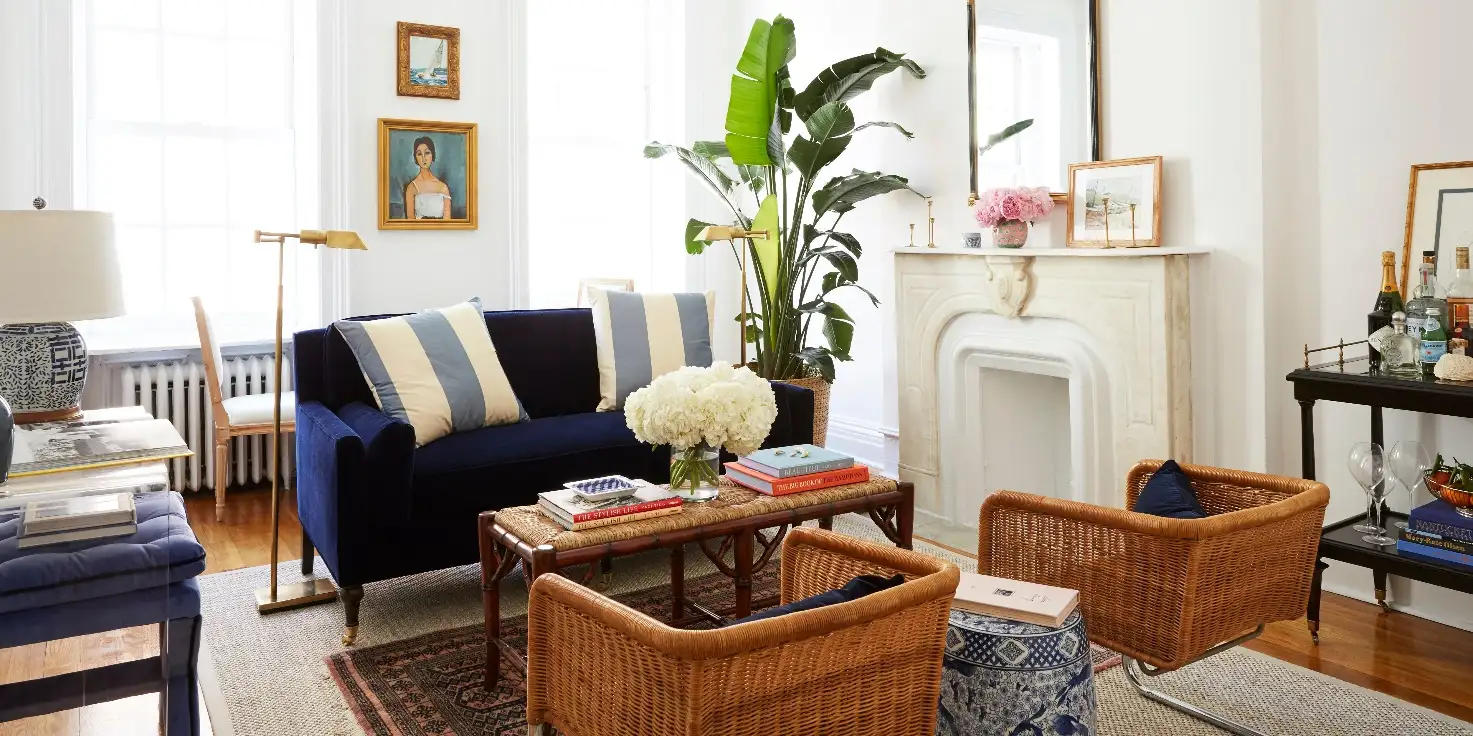 Use Wall Space
When it comes to decorating a small apartment, space is a very precious commodity. You need a lot of floating shelves and well-thought-out wardrobe organization.
You can put your books, green plants, trifles, and accessories there. Don't forget about hanging wall décor to save space and make it more attractive.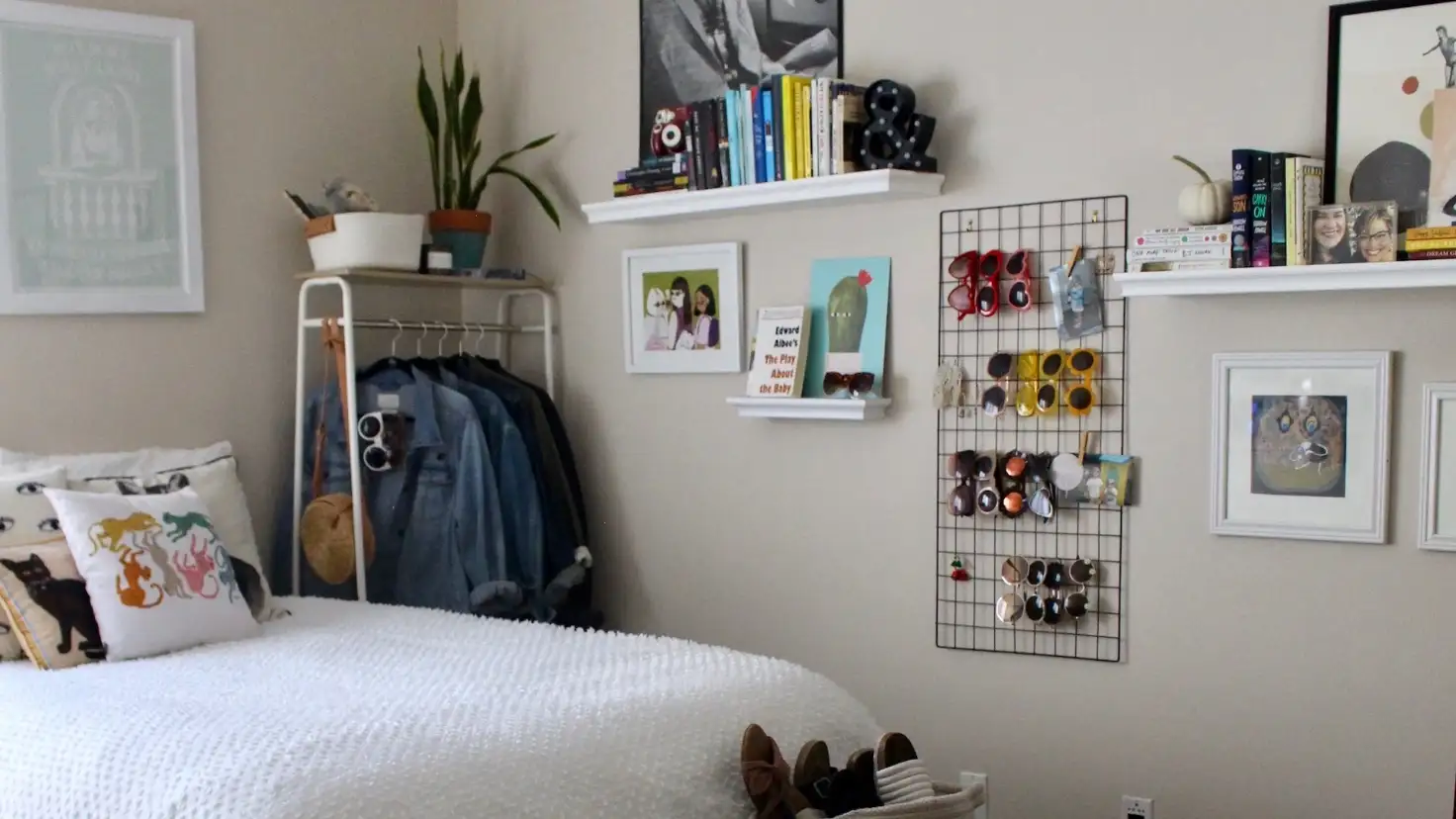 Neutrals For Walls
Neutral colors are a great base for your walls. They give your home a fresh breath and lightness. White or gray colors are a perfect canvas for wall art or built-in solutions.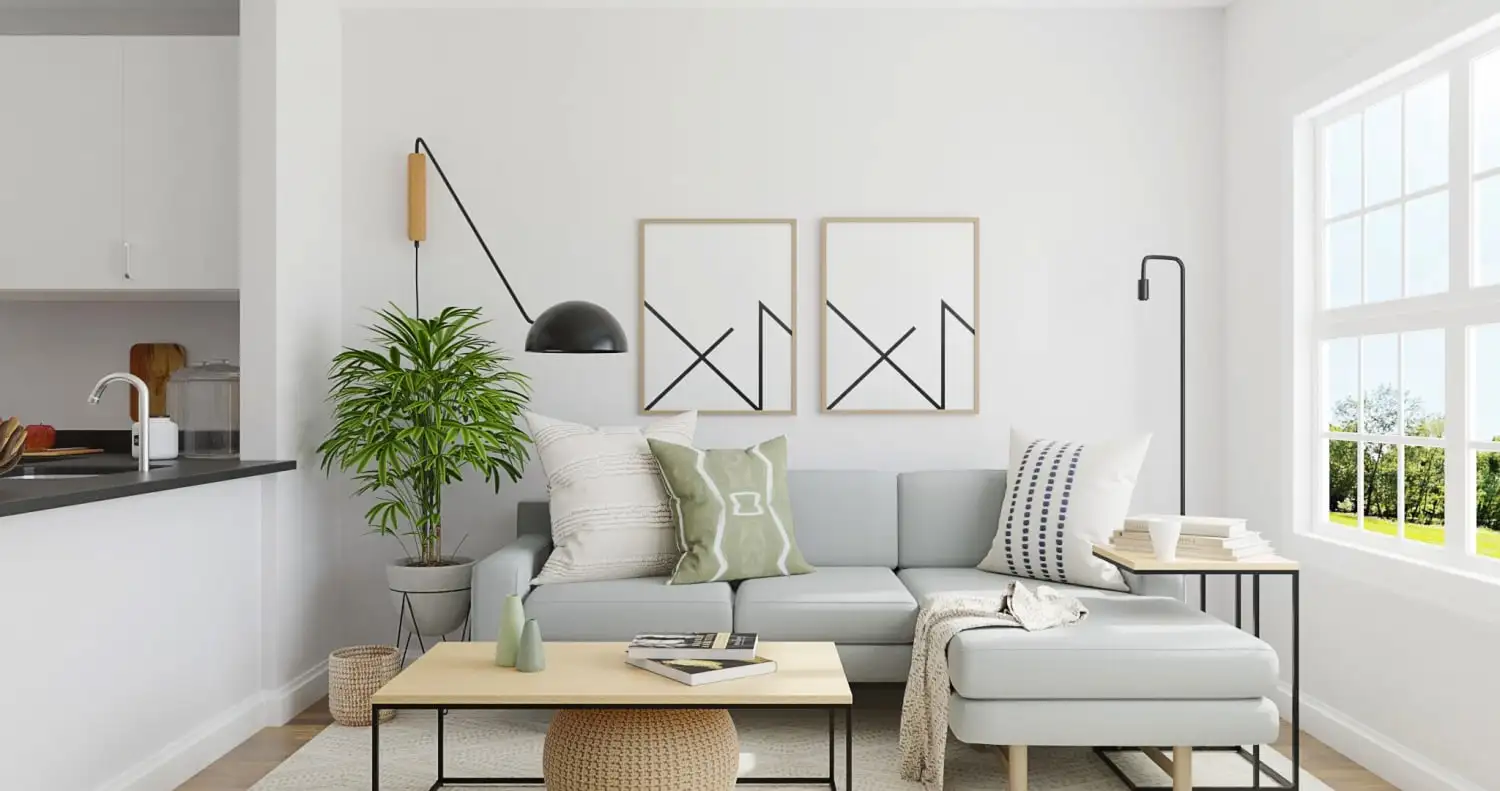 Lighting Is Important
Natural light is a great option for any home. If you have more windows, you'll have more lighting. In most cases, this is perfect! Try to avoid putting items in front of windows, because they block the light. This means you'll have a visually smaller and more crowded room. Of course, it's hard to organize if you have floor-to-ceiling windows.
If you don't have enough natural light, add plenty of light fixtures in all your rooms. Combine flush mount with wall sconces and table lamps to make your interiors elegant.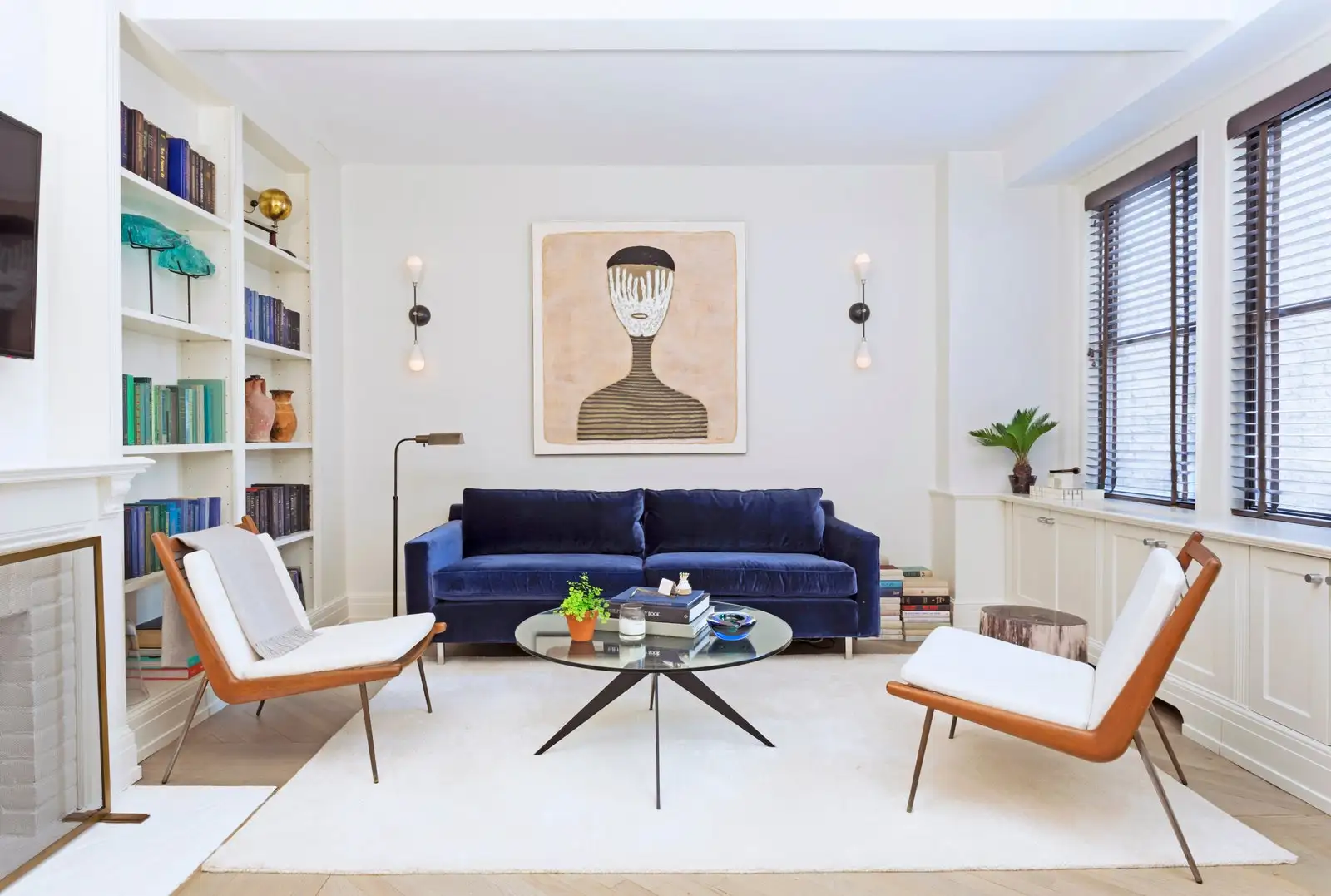 Ceiling-Mounted Light Fixtures
Flush and semi-flush mounted lights are great options to create ambient lighting. They work especially well in small apartments, because they don't take up a lot of space.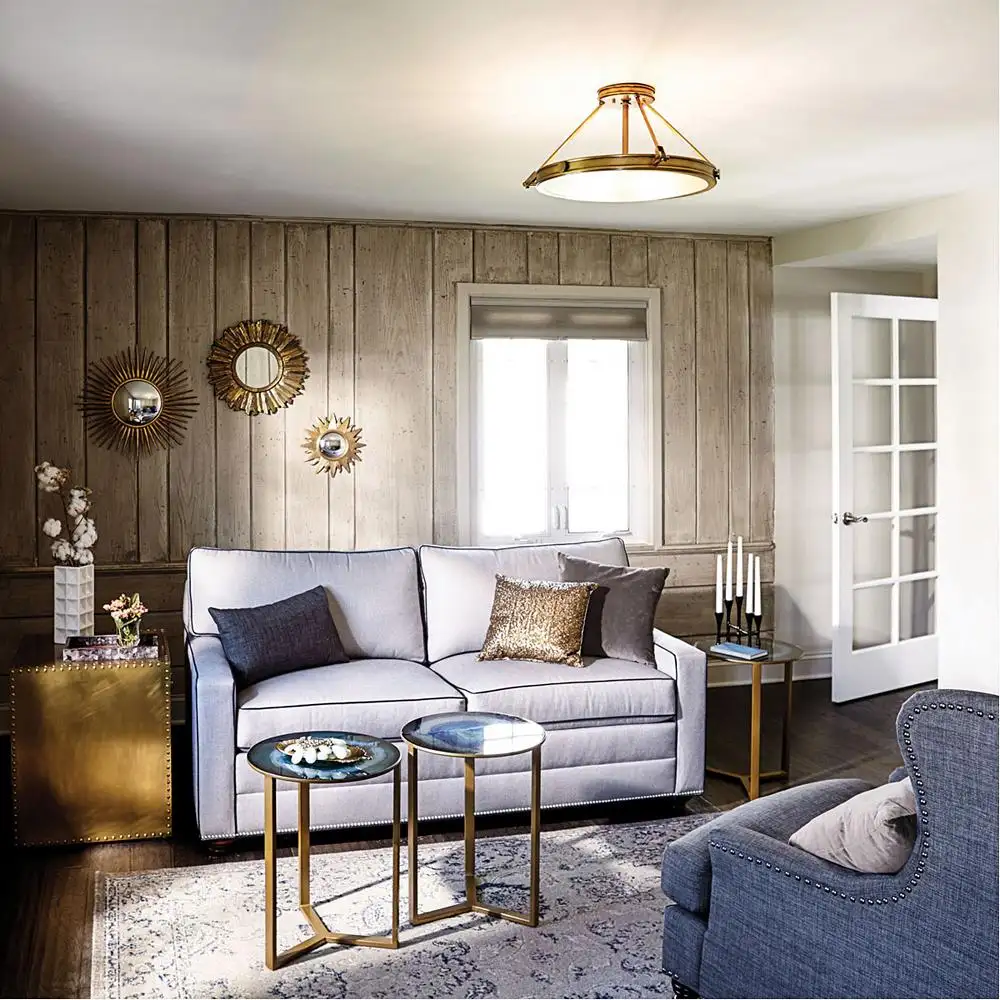 Mirrors
If you have a lack of natural light, use mirrors to reflect it around your rooms. Mirrors can give the illusion of a bigger space. Mirrors placed opposite to a window reflect the outdoors.
You can hang it on a white wall or create a wall gallery with different sizes and even shapes. That's a great way to create the main focal point of the entire room.
Built-in Storage Solutions
All your knick-knacks, trifles, and accessories need some space. To organize functional storage, opt for spacious storage options. Select a large built-in wardrobe to put all your things and have an uncluttered space.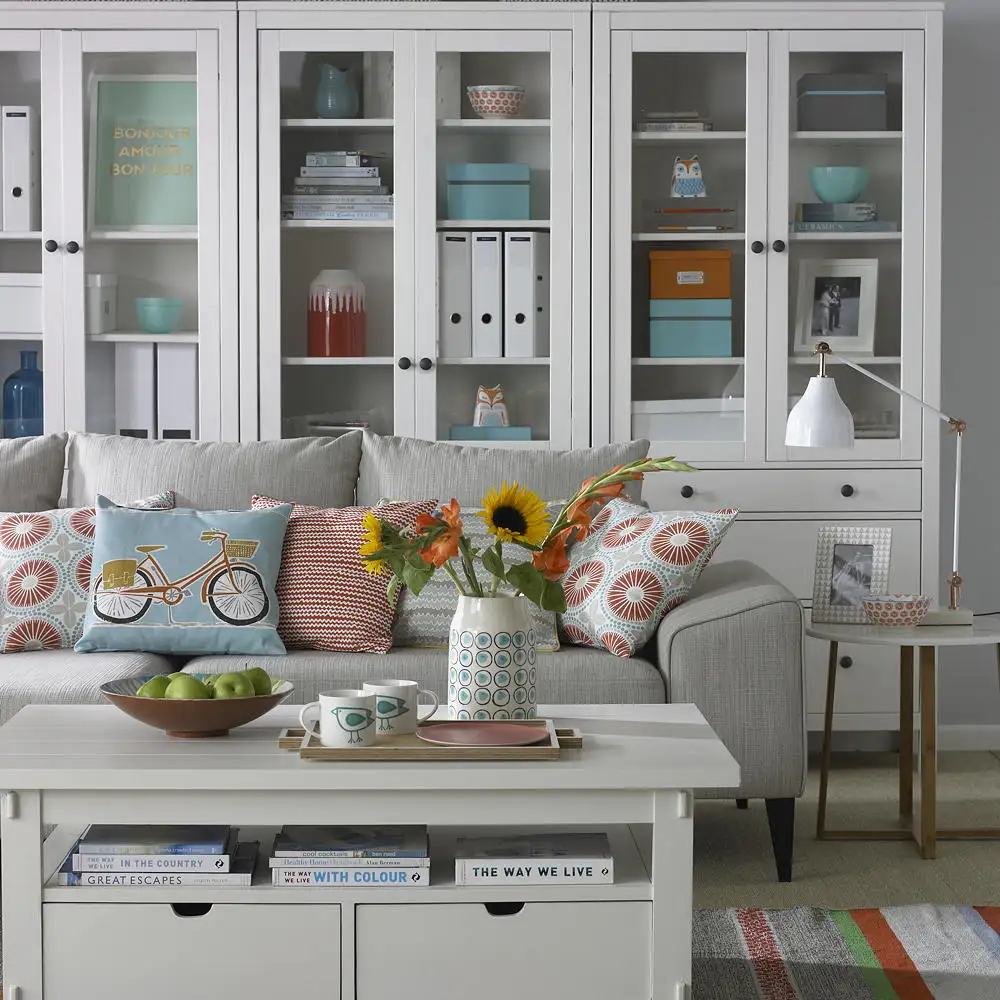 Go Bold
If you have a small apartment, it doesn't mean that you need to use only neutrals for your walls and ceiling. With bright colors, you can embrace the size of your home. Of course, bold-colored walls don't visually enlarge your space, but maybe you need a splash of color to emphasize your vivid lifestyle more than an apartment that is only a little visually bigger.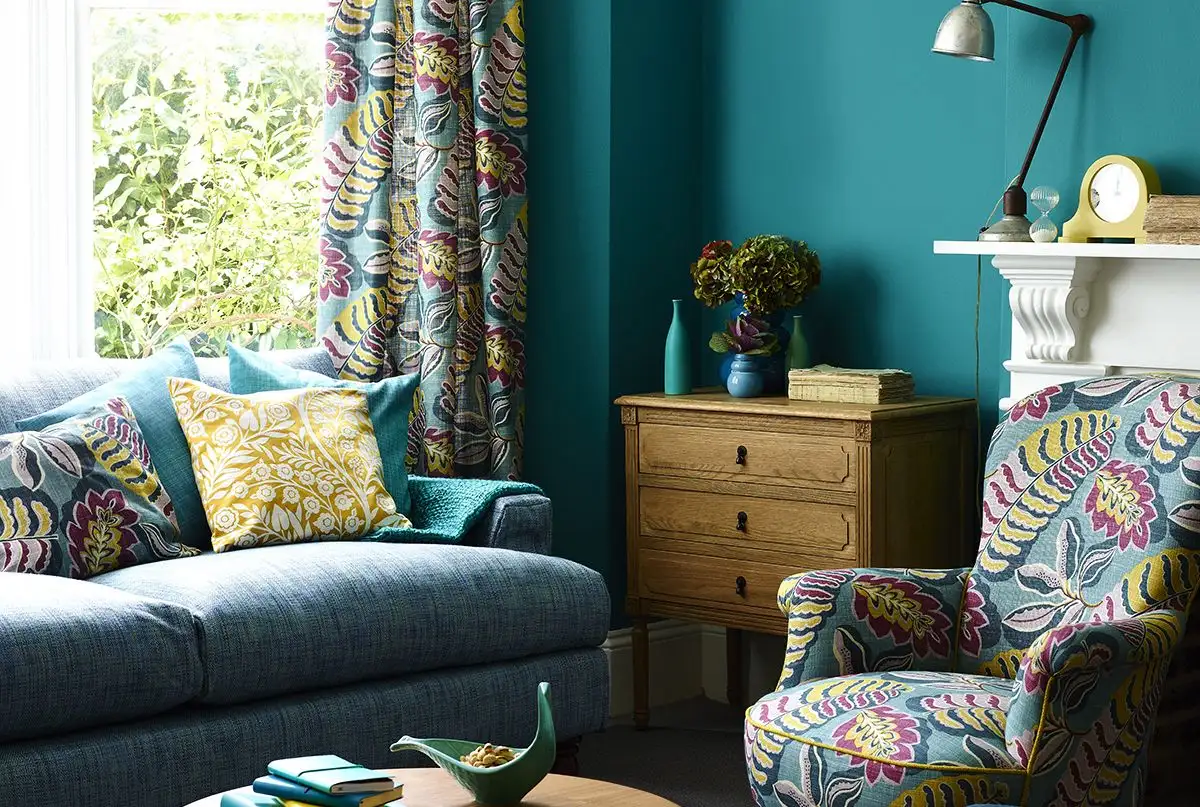 Budget-Friendly Options
With vintage pieces which you already have or can purchase on the flea market, your home always will be sustainable. If you don't have a lot of money or just like old-world, well-used pieces, vintage items are exactly what you need.
The curved, elegant lines of furniture pieces can add a charming flair to any room, from living room to bedroom. In small apartments, furnishings are extremely important, because you should choose only useful and functional items to save space.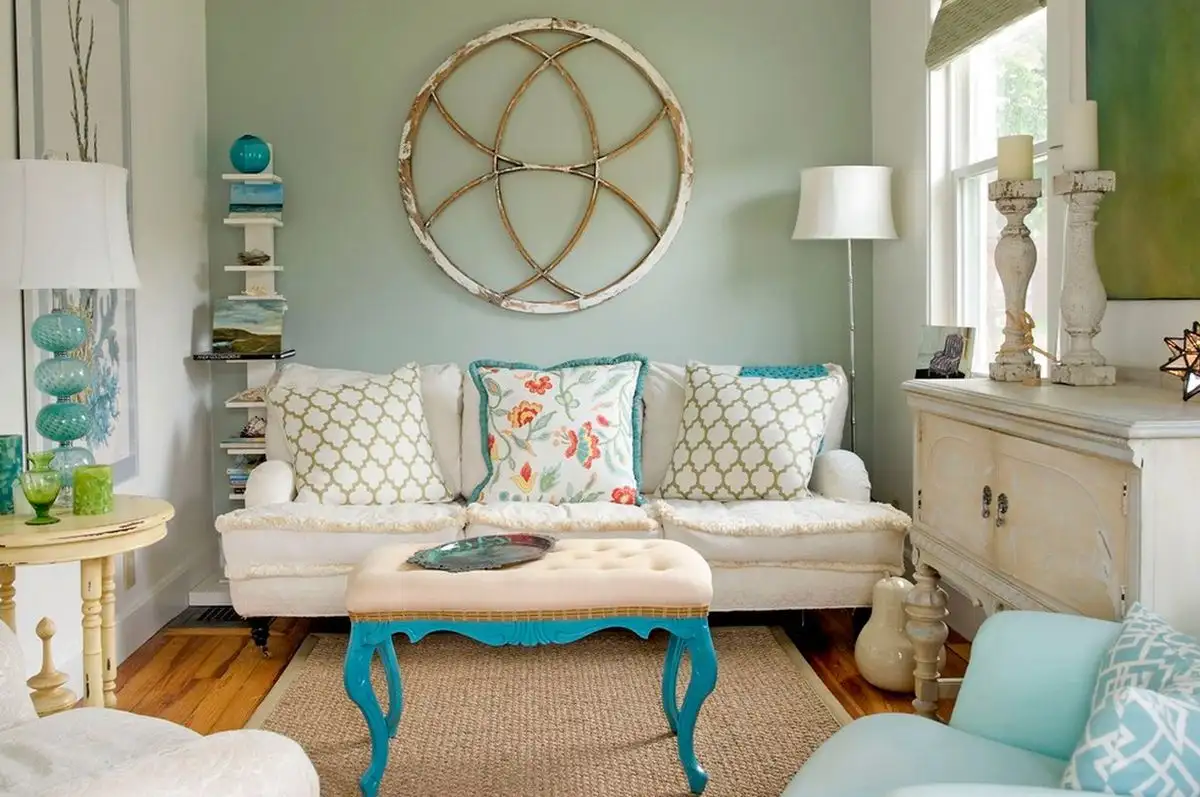 Cozy Up Your Space
When we talk about small spaces, with souvenirs and inspiration accessories, you can create a warm atmosphere just as easily as in large apartments. Play with texture and colors when you select your bedding. Think about a hanging chair and hanging lighting to emphasize the coziness of your inspirational space.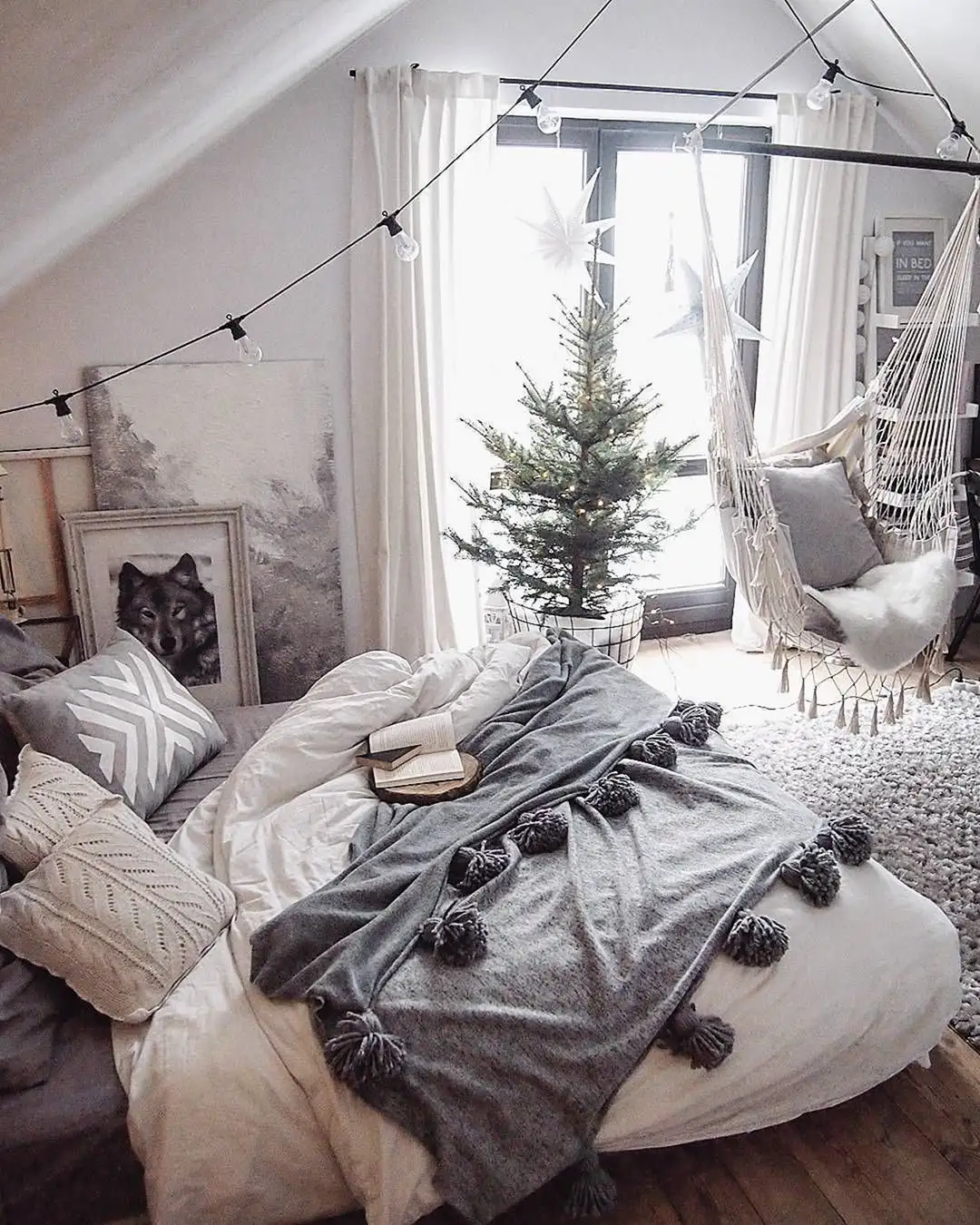 Play With Scale
Even if your apartment is too small and furniture pieces aren't all that big either, you need a fundamental item to draw the eye and create the main focal point of the entire room. For instance, use wall space and hang an oversized art piece. That's a great way to create a worthwhile view even if your room area is limited.