Charming Vintage Décor
Vintage finds are more than just things that are old. "Vintage" applies to a particular style of that age and displays the identifying characteristics of it.
To find fine-quality vintage items, you can shop online, check out live and website auctions, visit garage and yard sales, and of course, go to budget-friendly flea markets.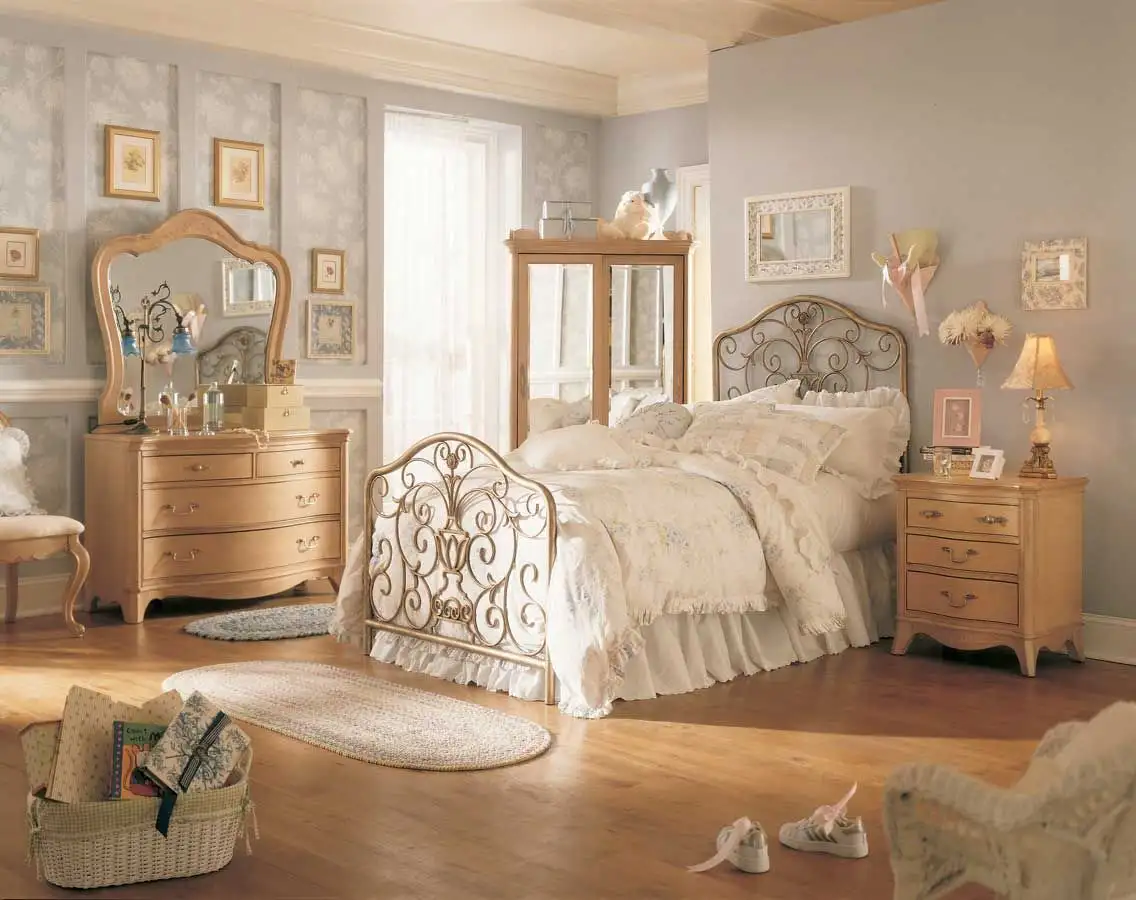 What Is Vintage Style
Vintage style is old-world and quirky. "Vintage" identifies furniture pieces over several decades old. Vintage is the anchor of personality-filled and charming décor solutions. You can use vintage finds of the same or different eras. Be careful when you mix eras, because you want to keep a cohesive look in your house.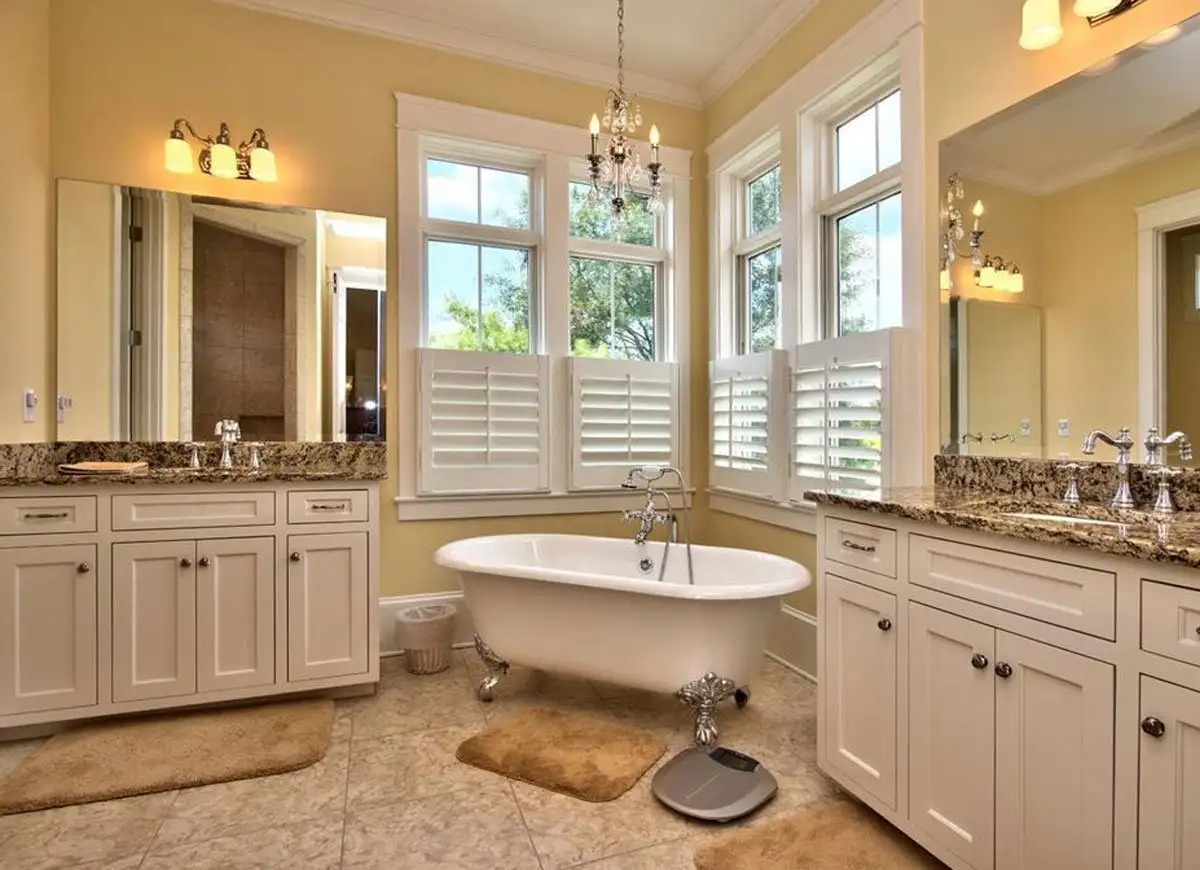 The Difference Between "Vintage," "Antique," And "Retro"
When we talk about terms, "vintage" is used to classify an item between 30 to 100 years old. If an old-world piece is 100 years old or older, it's identified as an antique element. If some piece just looks old-fashioned without belonging to specific time frames, it's a retro item.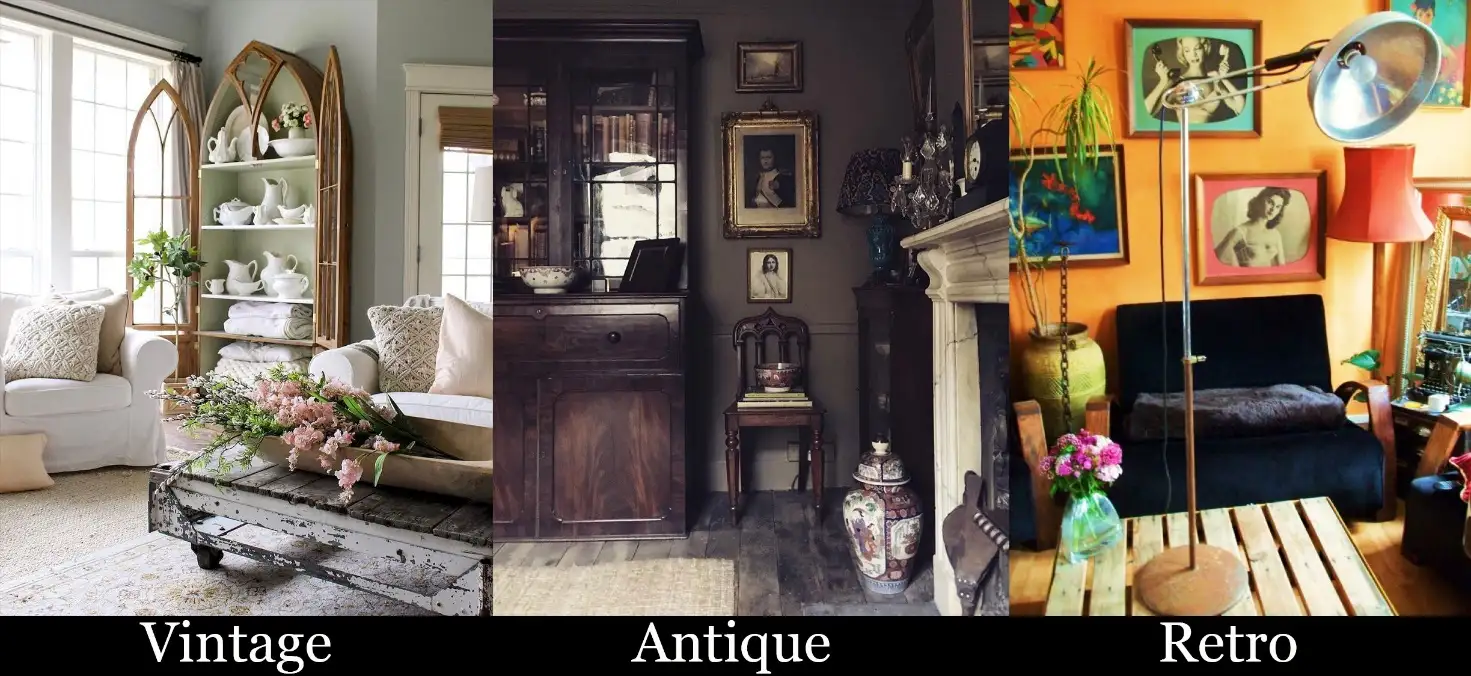 What if you buy items that were made more recently but which look old-fashioned and shabby? That would be called shabby chic.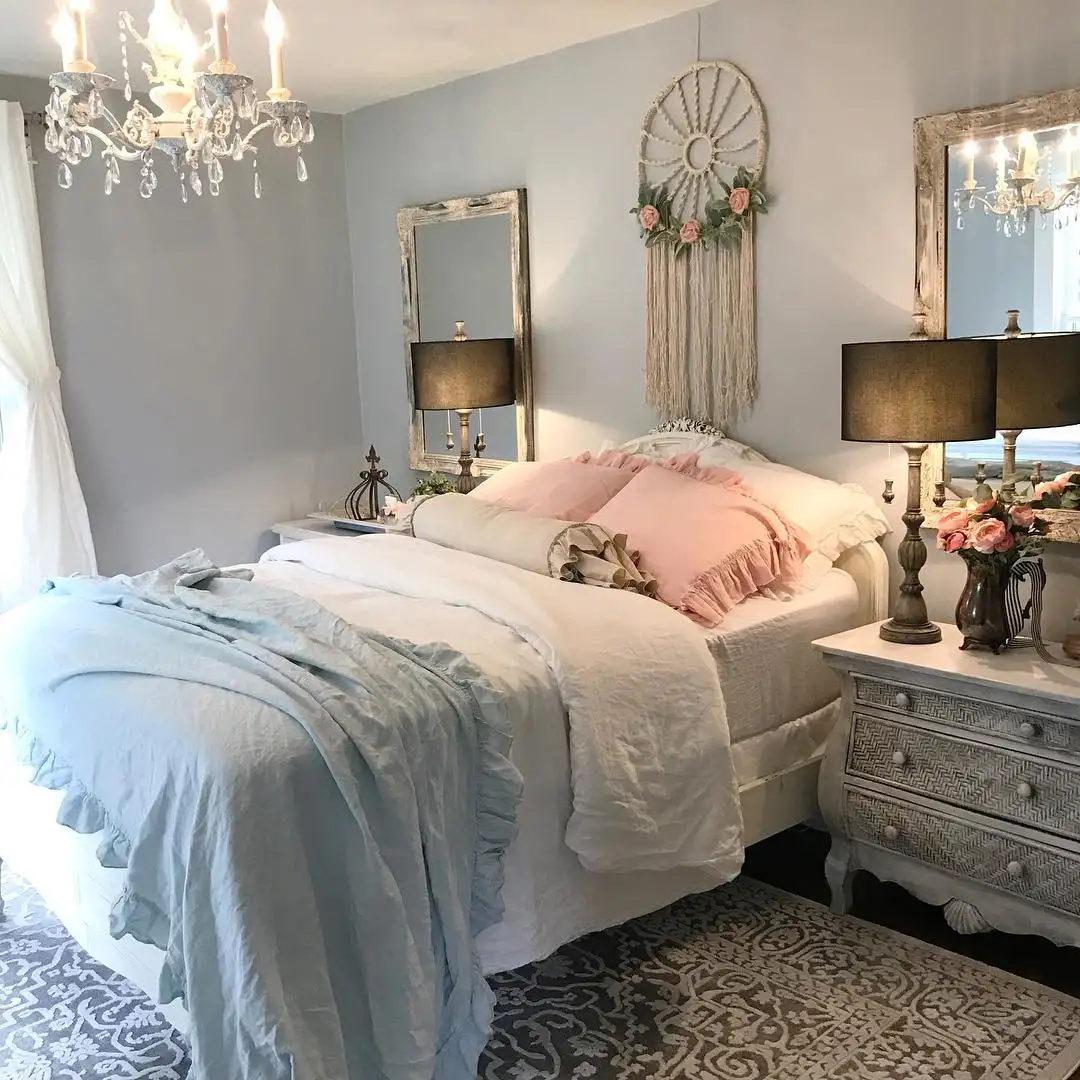 The Sustainability Of Vintage Style
The core of vintage style is a sustainable approach. When you select vintage furniture pieces, you prevent old-world items from going to the landfill. It's an earth-friendly design concept to decorate even modern houses.
Vintage furniture pieces don't contain toxic substances present in most finishes and glues, because they've already finished off-gassing. If you want to make-over these items, use non-toxic finishes.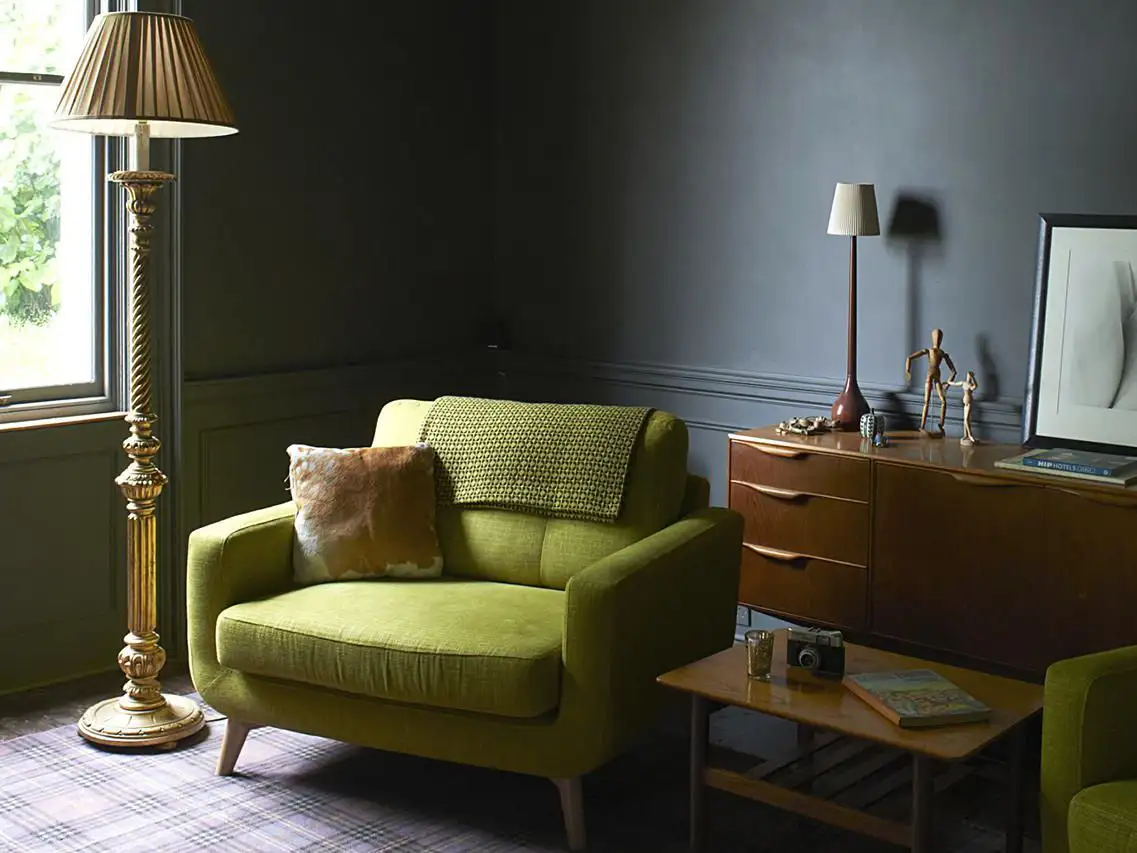 Vintage Wall Art
Liven up your walls with unusual wall art! For instance, metal tray wall décor is a cool composition with an old-world flair.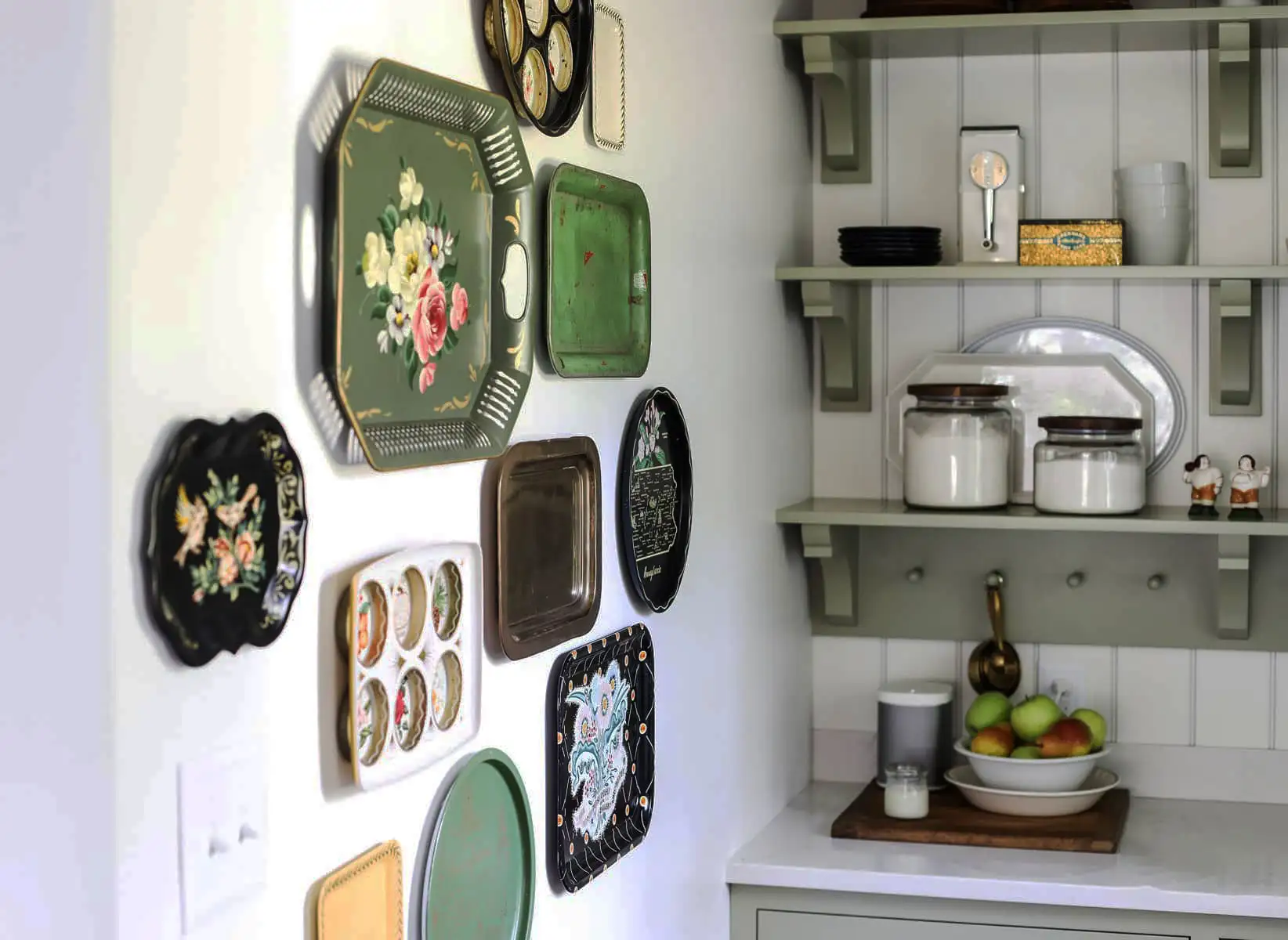 If you decorate your house in a country style with vintage wall art, you can hang special-for-you pieces, such as a wall clock, DIY compositions, shabby-chic framed pictures with motivational phrases, and even charming metal hooks in the shape of a feather.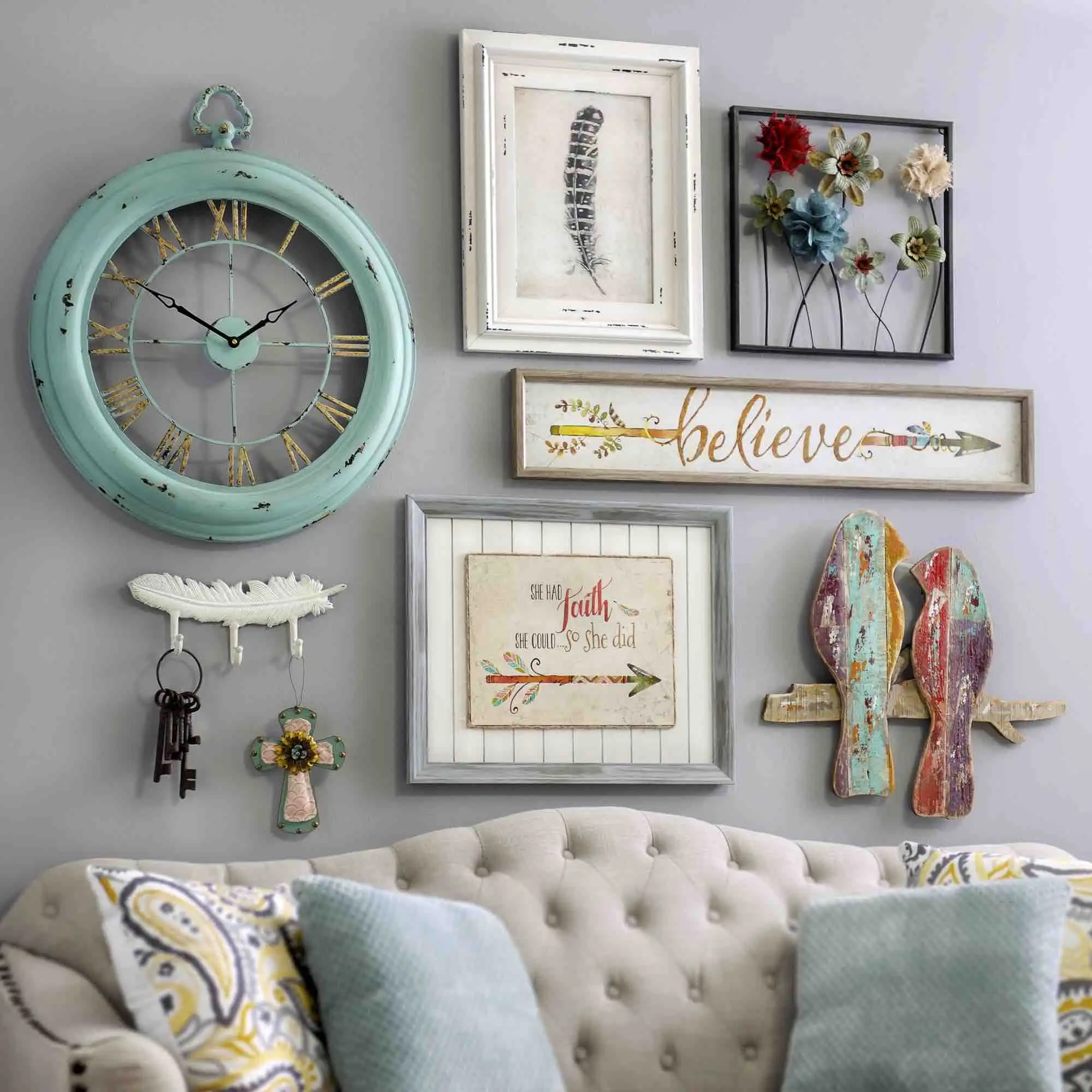 If you have an old-fashioned taste and like midcentury actors from 50's and 60's, such as Brigitte Bardot, Marilyn Monroe, or Audrey Hepburn, you can hang their photos on your walls to display your personality. Also, you can opt for a combination of black and white pictures of your favorite actors with photography accessories.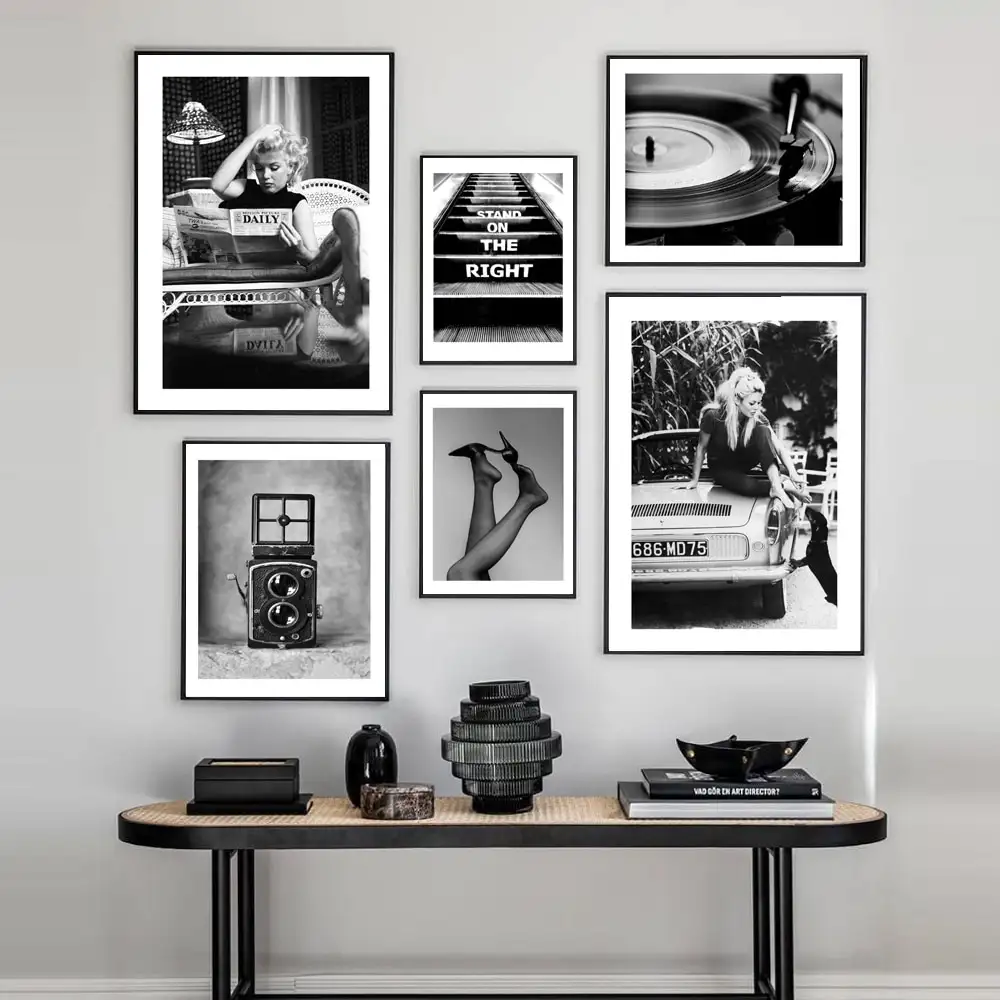 Vintage Accessories
Even an old, worn box can be a great place for your favorite books with well-used covers. To complete this lovely composition, you can add a vase with a small bouquet of fresh flowers or a potted green plant.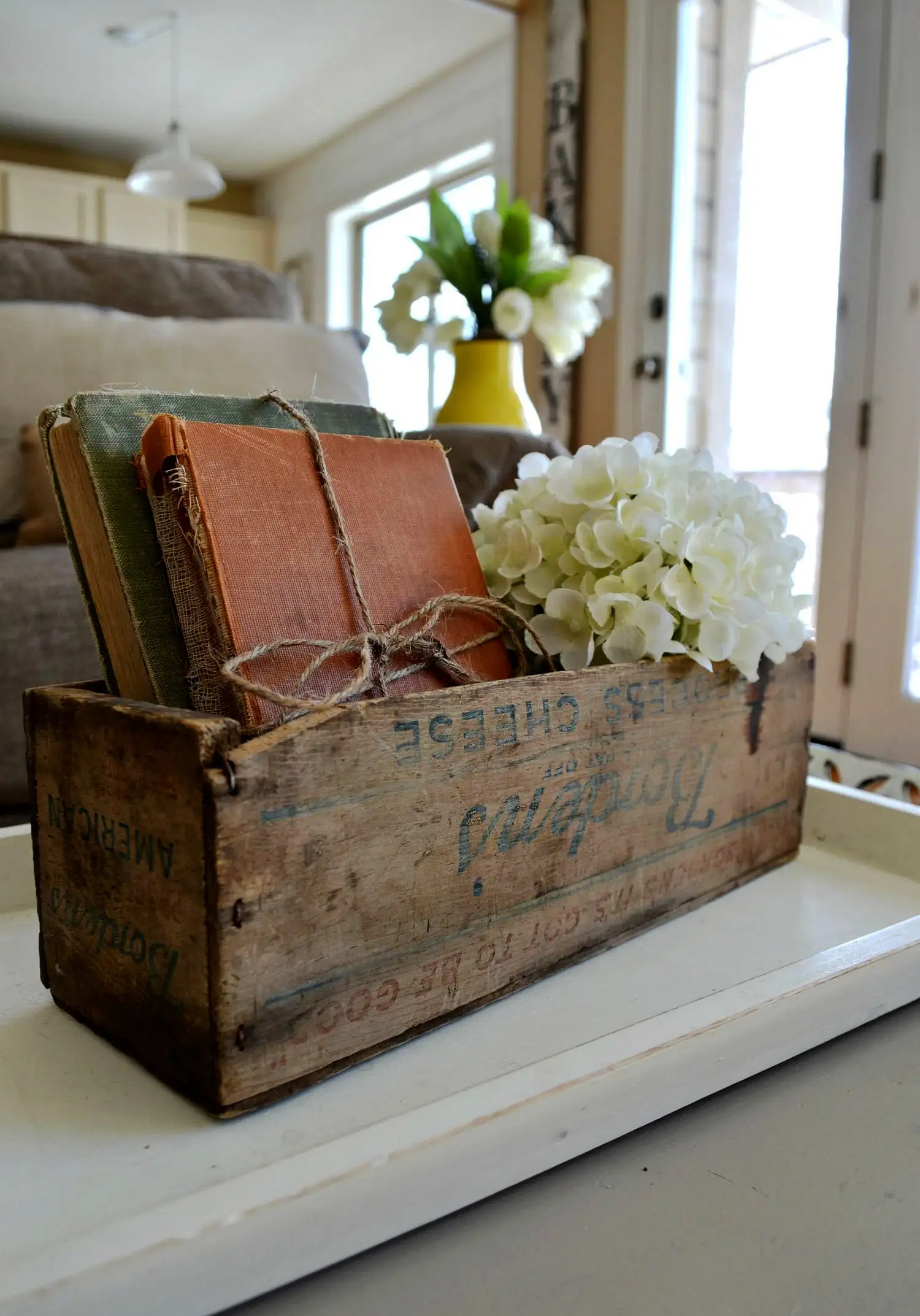 Think about the creative repurposing of vintage finds when you decorate your home. You can convert an old ladder into a functional element just by installing shelves on its bars. It's a great storage space for your magazines, books, a laptop, and even knick-knacks. If you want to make this composition more aesthetic, then along with modern pieces add old-world items to complement them. What about a vintage clock and fixtures?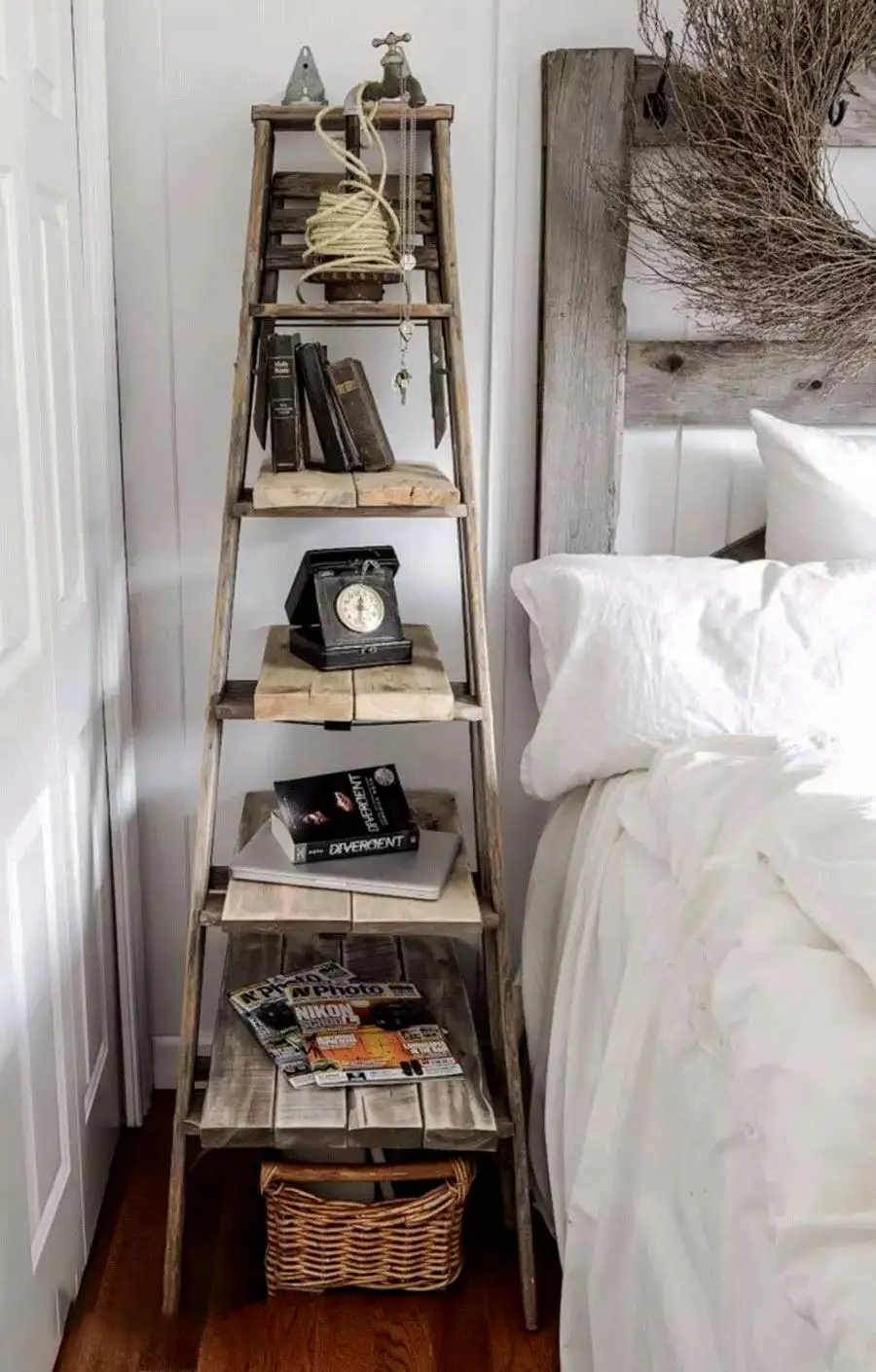 A Vintage Home Room By Room
Usually, a house decorated in an elegant manner consists of some elements of a vintage style, or a vintage abode feature some elements of other styles. For instance, rustic red brick walls are a great canvas for a vintage home office with an old-world table, cabinet, flooring, and lighting.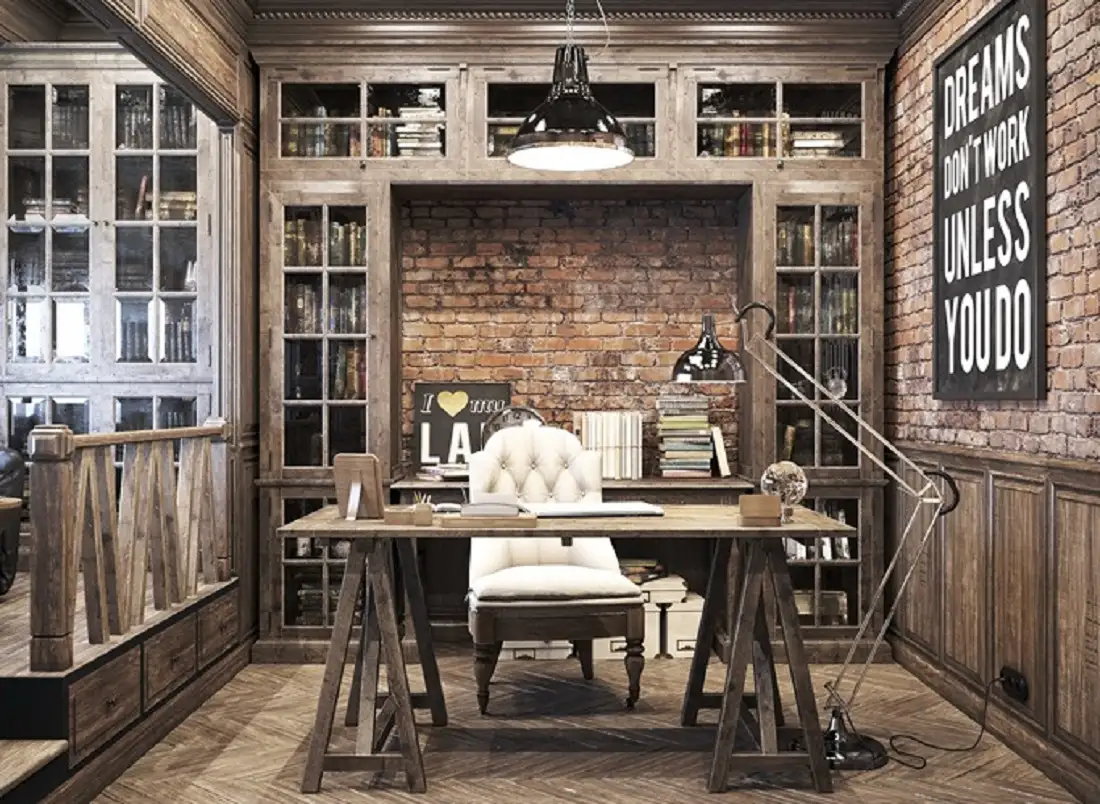 Vintage furniture pieces and accessories fit with a country house as well. That's a great way to complete a farmhouse abode with: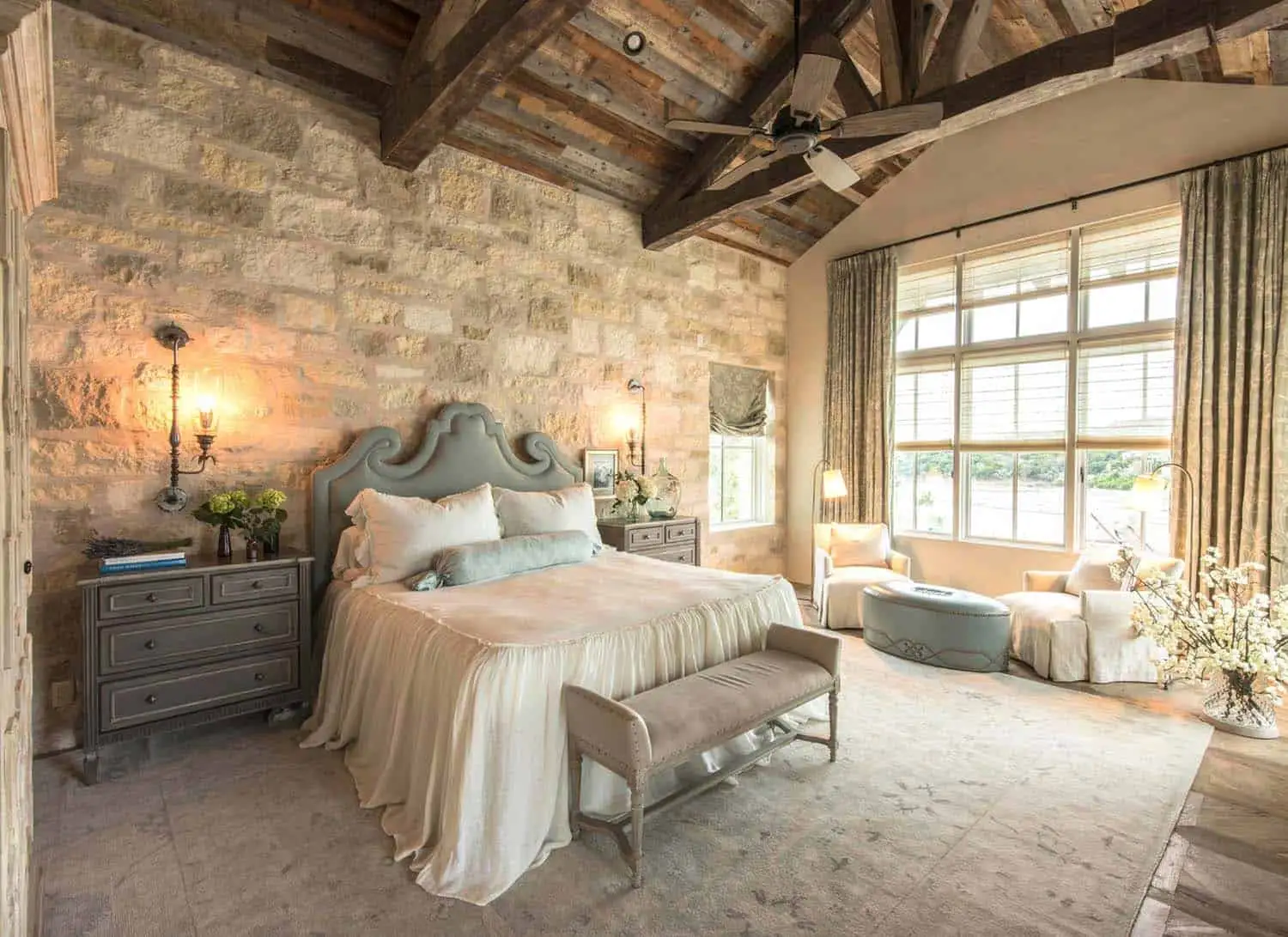 Vintage Living Room Décor
When it comes to decorating your living room, use vintage furniture pieces and accessories to make your interiors more elegant. For instance, you can put a glass vase with fresh flowers on a vintage table made of old wood. If you place this composition in the center of the living room, it can be a great option for the main focal point of the entire space.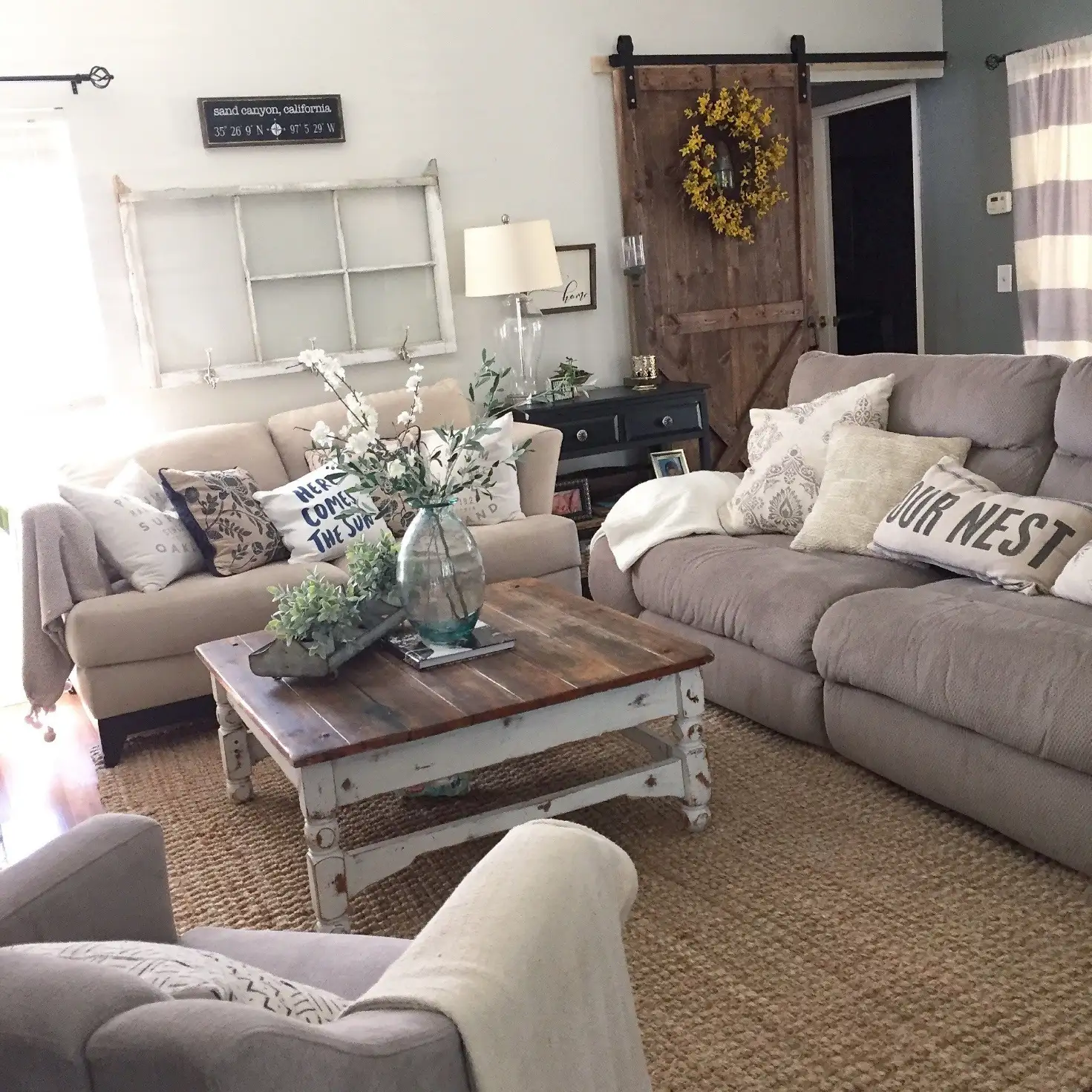 Vintage Kitchen Décor
A vintage kitchen island, such as a non-portable or movable cart, is both a functional and an aesthetic addition to any kitchen. It's an extra worktop to eat at and prep food. If your kitchen cart has a shelf, you can use this extra storage space for towels, utensils, and decorative pieces.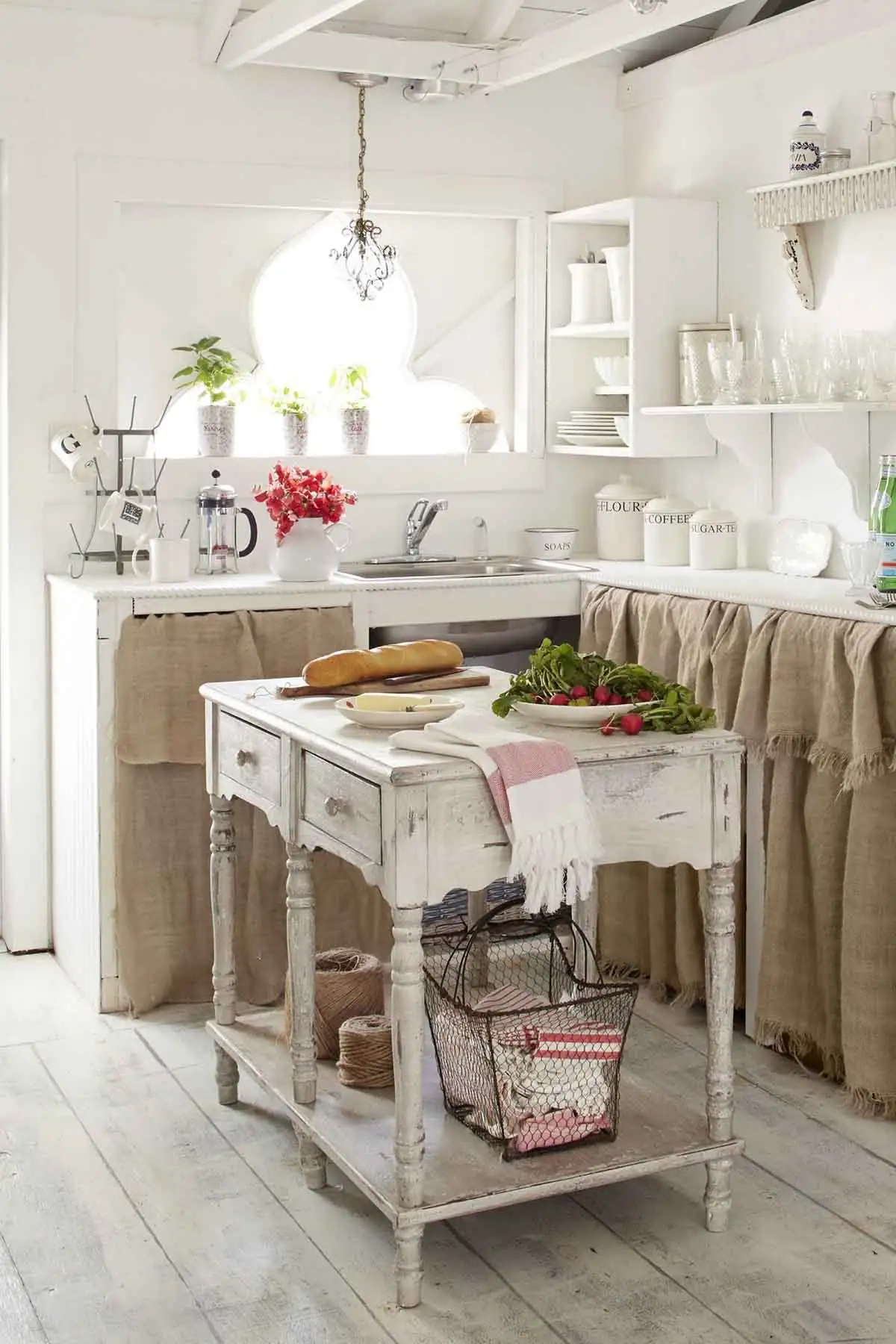 Vintage Bathroom Décor
When we talk about a vintage bathroom, a clawfoot tub is the heart of it. What could be better than to take a bath and relax in the perfect old-world bathtub?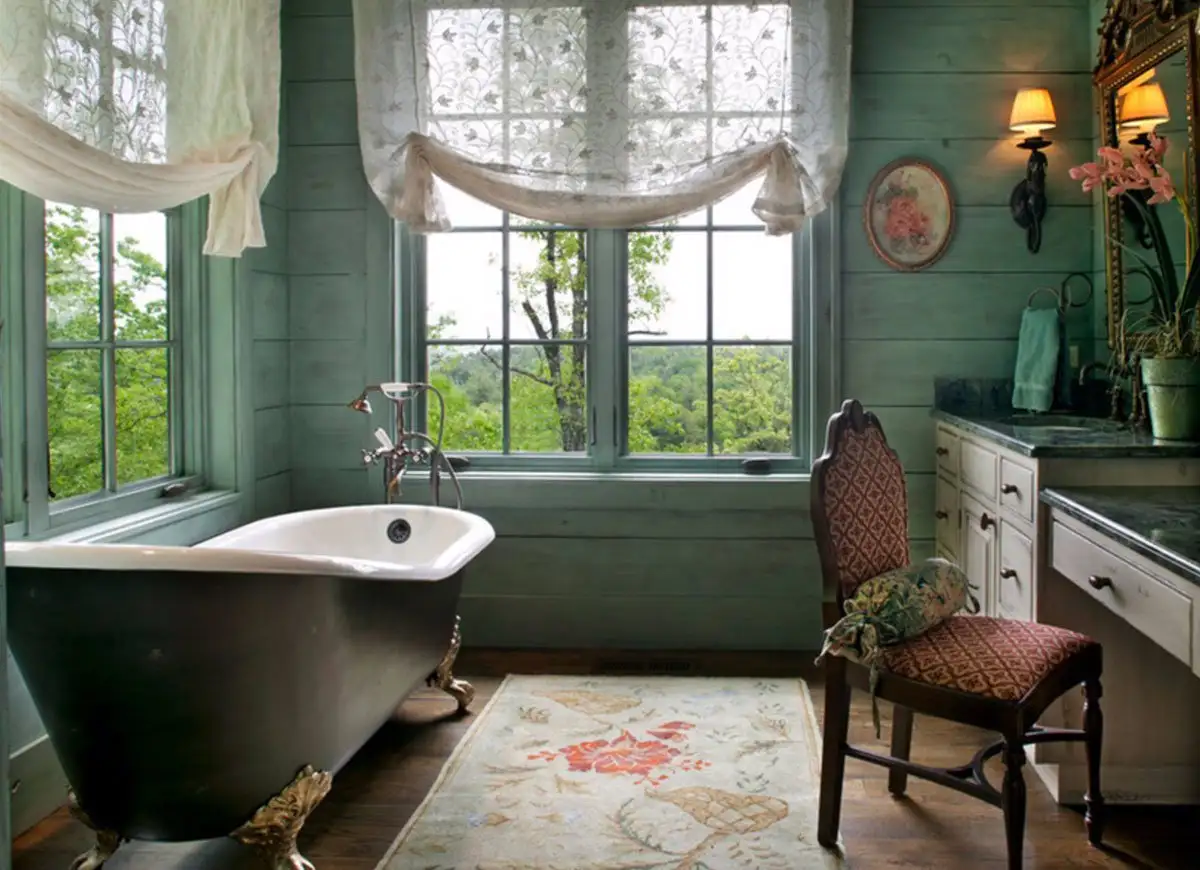 Vintage Office Décor
You can work inside a modern home office with vintage pieces, such as a table, chair, lighting fixtures, and accessories. As you get on with work tasks, you can enjoy the charming appearance of your home office with an old-world flair.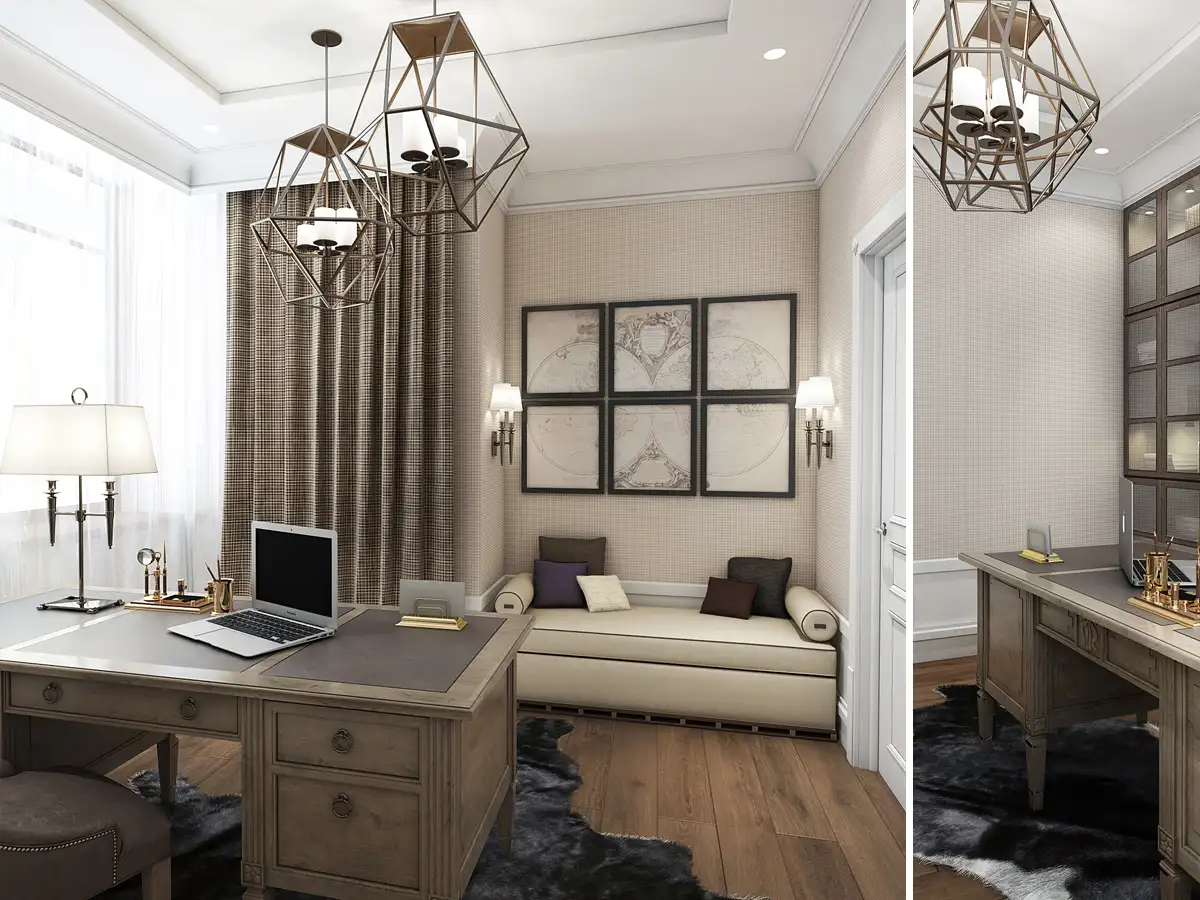 Vintage Nursery Décor
When you consider various types of cribs, a vintage canopy is a great option for your baby's nursery! Such a cot is usually made of metal with elegant edges. It's as functional as modern cribs, but also has an aesthetic side.
Of course, your baby is your angel! Vintage metal wings make creative wall art and are a great addition for the rich design inside your little princess' room.
To bring a welcoming feel and enhance light control, select the right window treatments for your nursery. If you opt for luxe, heavy curtains, your baby's room will always have a flawless look. Also, they usually have a blackout effect, which is great when you want to take a nap with your infant.
For fabrics, select rich, high-quality chiffon, velvet, or brocade. Opt for soft colors, such as pink, beige, milk, mint, and tan to create a serene atmosphere inside your baby's nursery.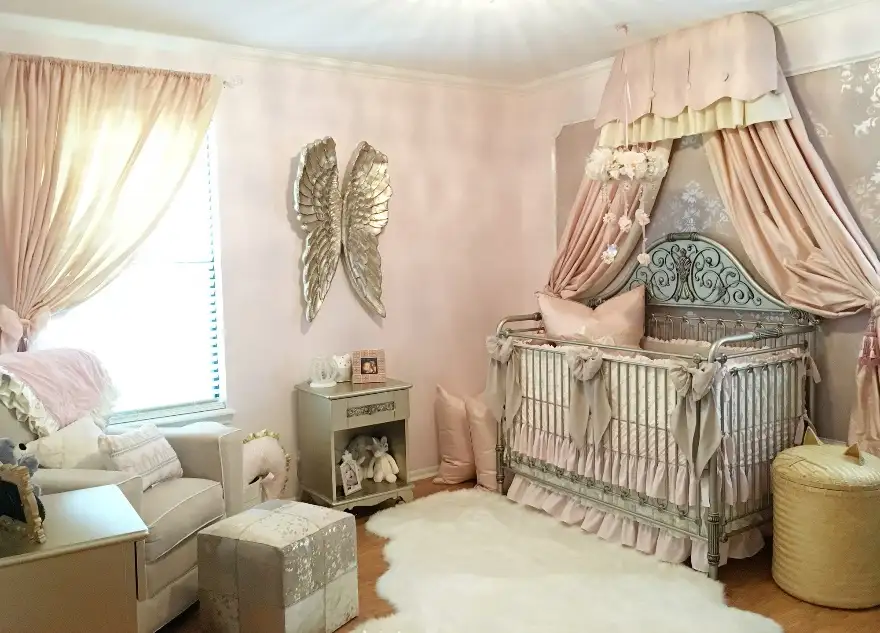 Vintage Kids' Room Décor
When you select must-have furniture pieces for your kid's room, think about an elegant metal scrolled bed. Old DIY accessories complete a vintage-styled kid's space and make it charming.
This works especially well when you decorate a girl's bedroom. Also, you can use vintage dresses as wall art.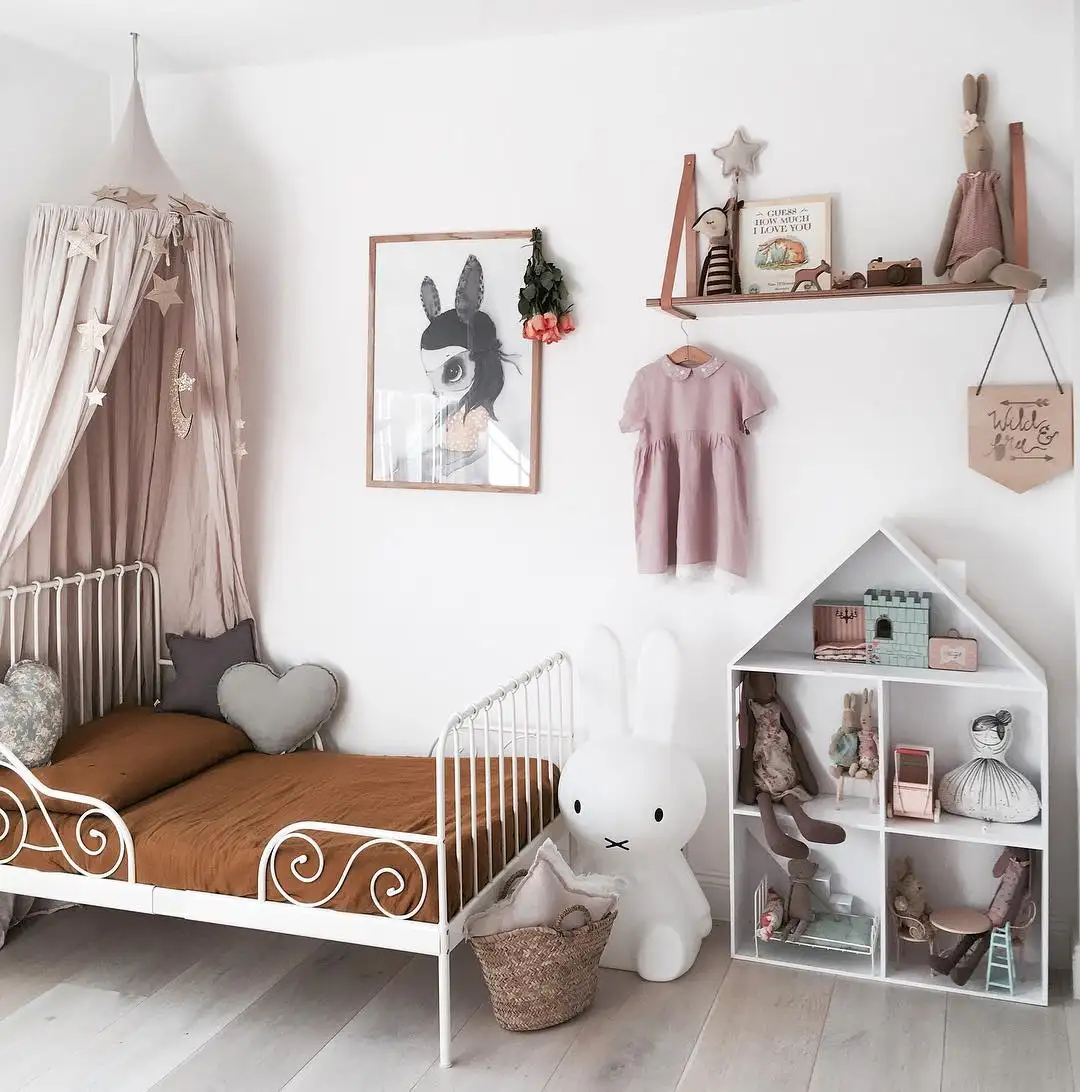 Vintage Laundry Room Décor
It's so cool to be inspired when you do your laundry! With vintage accessories, it's an easy task. Old-world wall art, wicker baskets, and vases with useful items can lift your mood and make your housework cheerful inside your laundry room!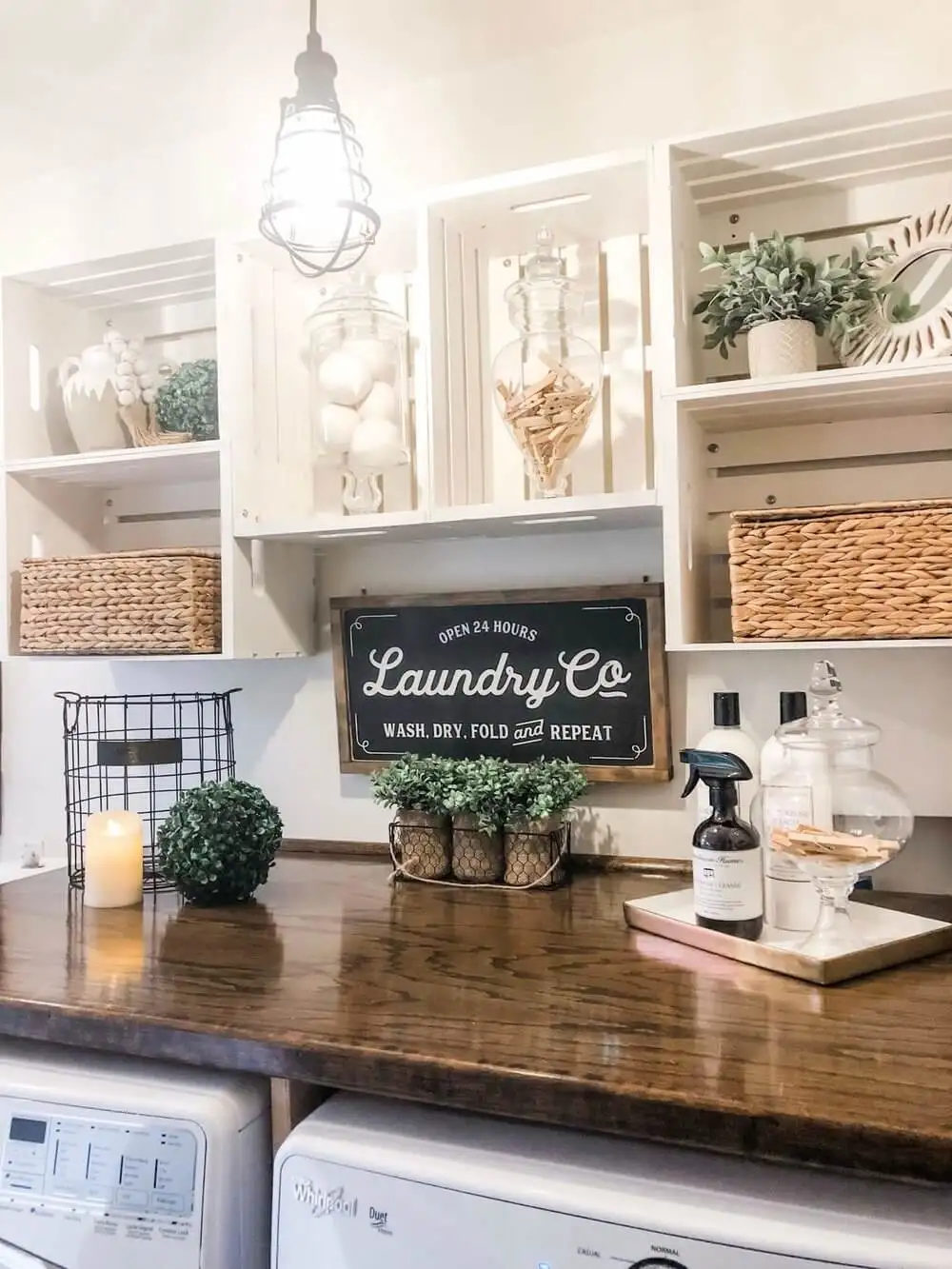 Vintage Mudroom Décor
To bring a welcoming feel to your home, decorate your mudroom with charming vintage items. For instance, an elegant throw with a pillow on the bench provides a homey ambience. Also, you can use a shabby-chic watering can instead of a vase for fresh flowers.