Splendid Contemporary Bedroom Ideas
A contemporary home is all about the pure simplicity and the aesthetic satisfaction of strict lines and streamlined shapes. When you decorate a soothing bedroom in a contemporary style, you should find a balance between functionality and artistic elements.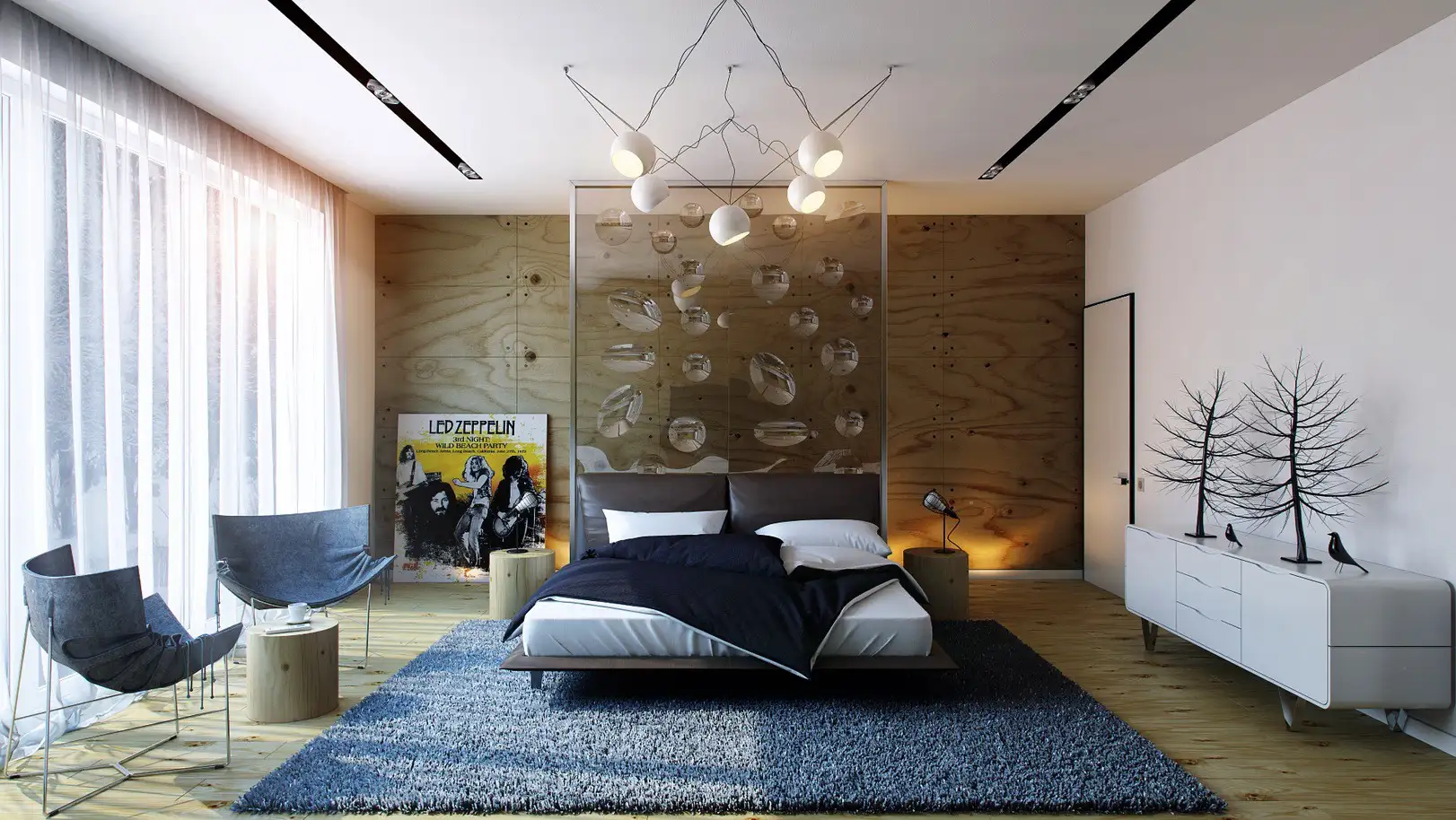 Play With Textures
Contemporary interiors can be calm and warm if you opt for the right texture. Mix a soft throw blanket with a flat pile area rug to create an eye-catching look in your master bedroom.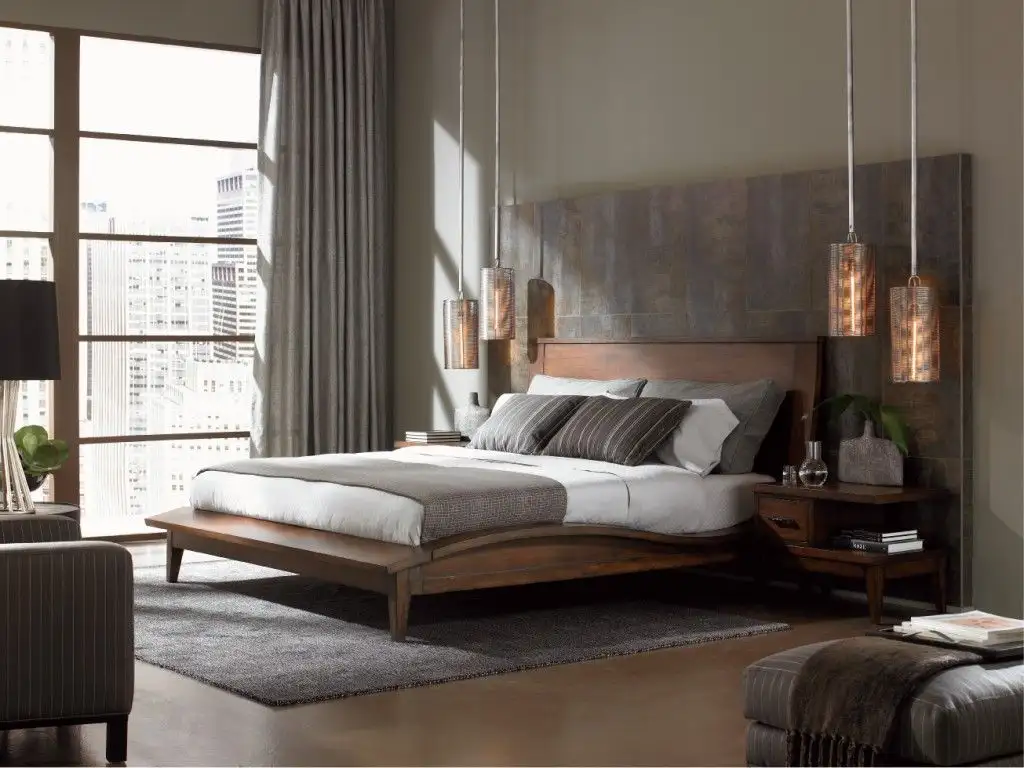 Green Plants And Flowers
To bring a breath of fresh air to your apartment, decorate it with green plants and potted flowers. If you place adaptable indoor plants, such as Bromeliads, succulents, indoor palms, and orchids, you can care for them with minimal effort.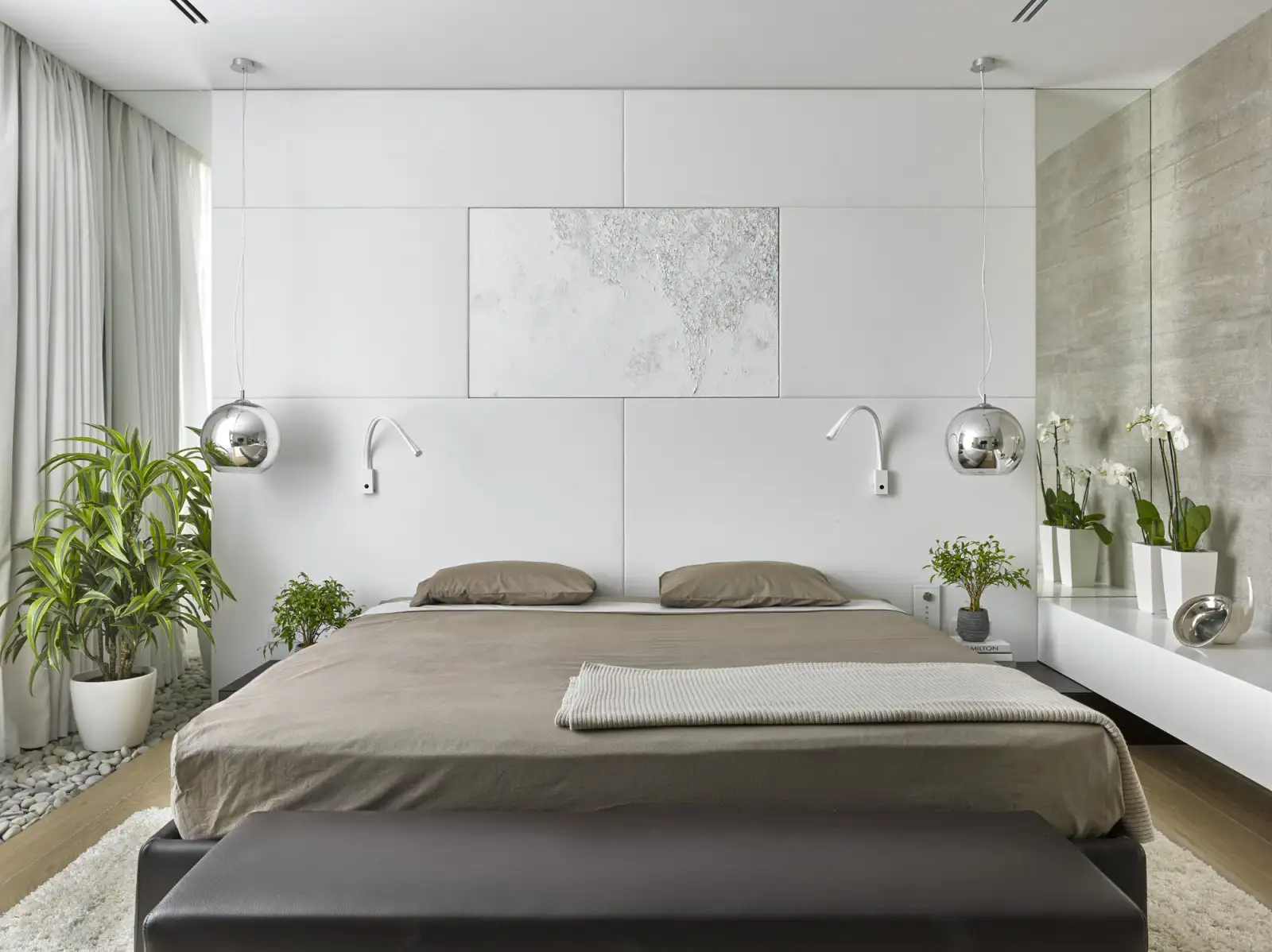 Use Various Tones Of A Neutral Color
Choose your favorite muted color and decorate your home in these tones. For instance, various gray hues look stylish and rich.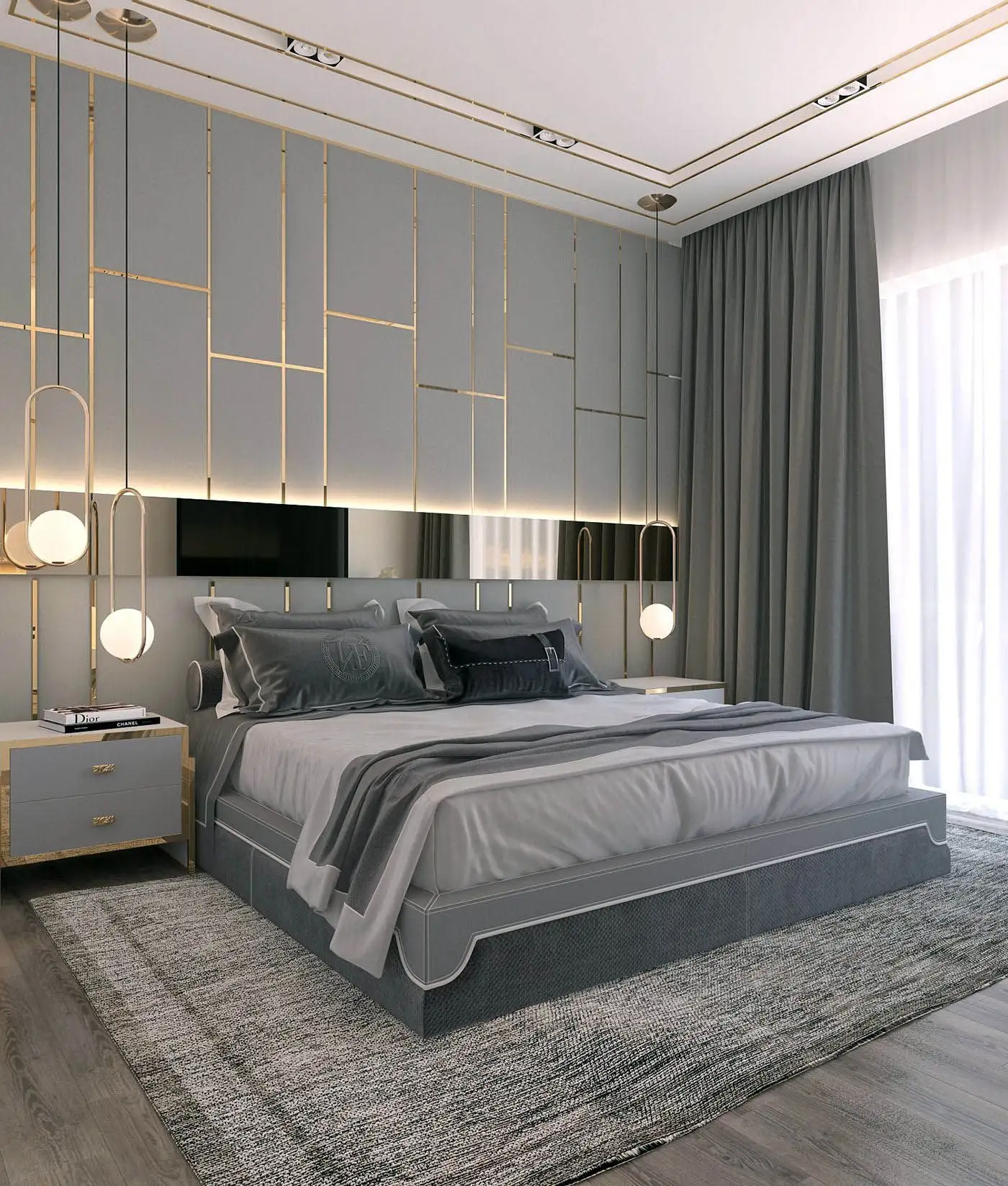 Luxury Window Treatments
To make your serene space a little more aristocratic, use high-end fabrics and lavish accessories to cover your windows. Choose modern draperies, curtains, and other luxurious window treatments with classy rods. Select heavier fabrics in a monochromatic color to enhance the luxe look. In this case, your contemporary bedroom will look like a 5-star hotel room!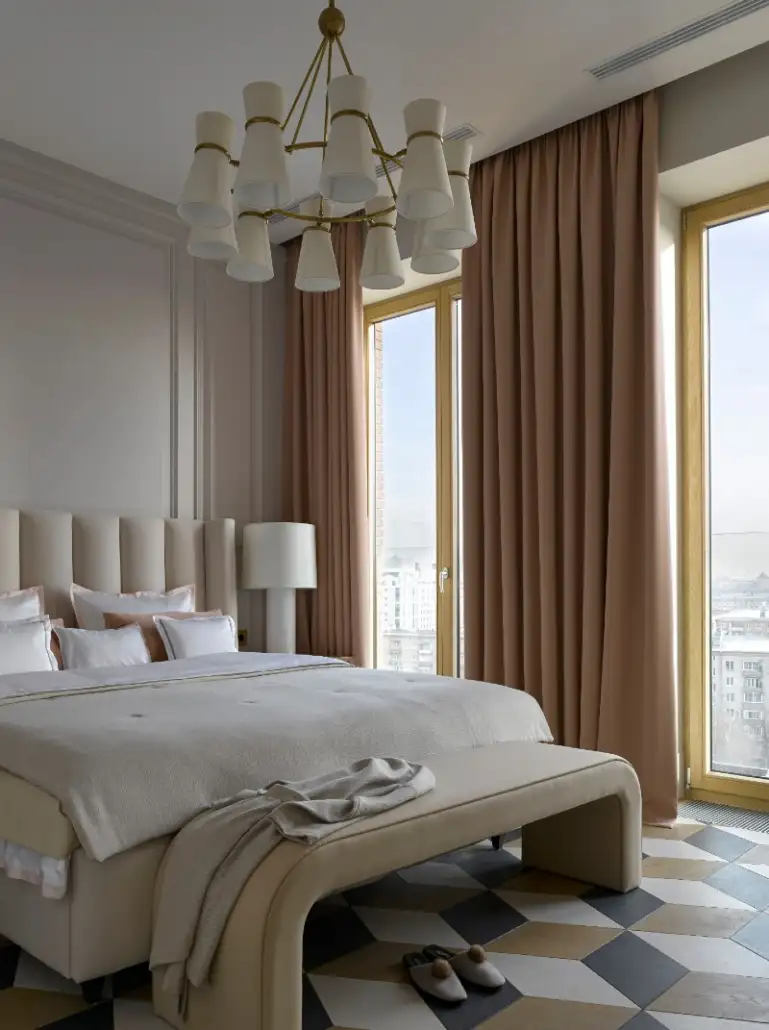 Accent Wall
To create the main focal point of the eye-catching contemporary bedroom, think about an accent wall. It can be a wooden or panel wall. Alternatively, you could hang unusual wallpapers. The choice is yours.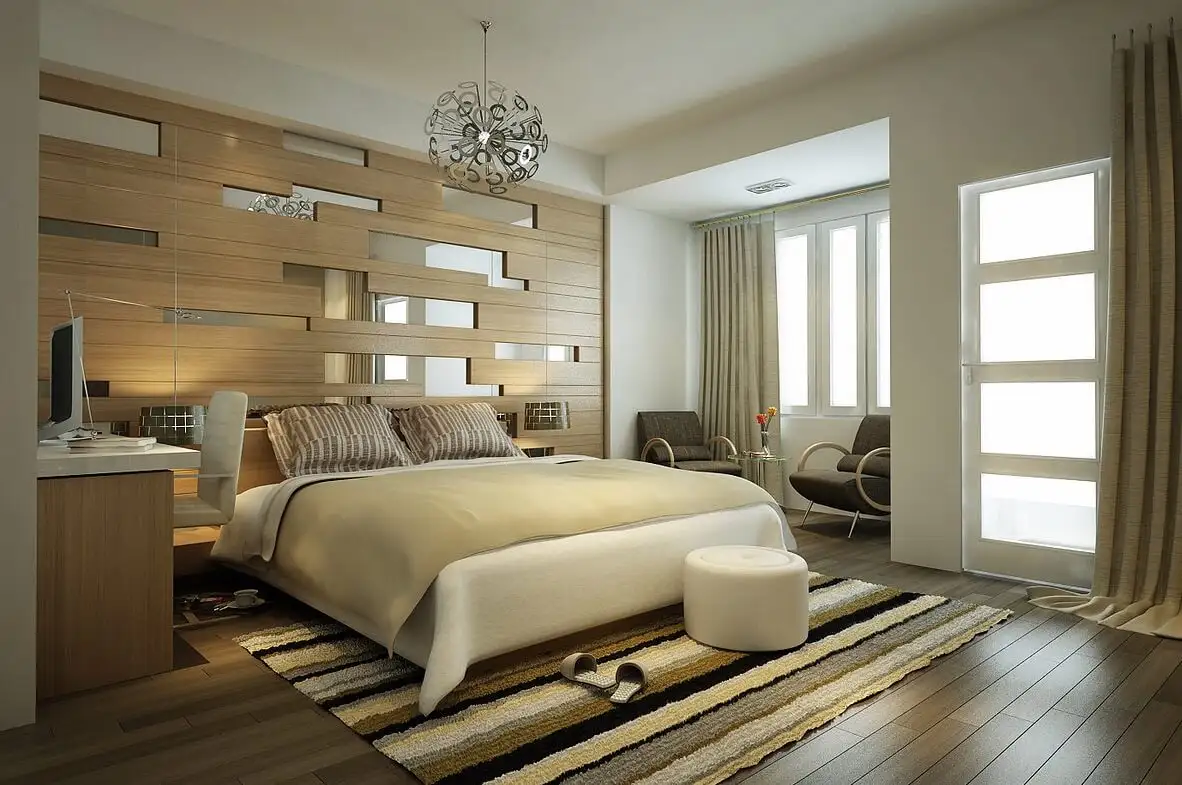 Choose A Canopy Bed
To enhance dramatic interest to your contemporary bedroom, purchase a chic canopy bed. It has an ideally luxurious appearance. With a high-quality mattress, you'll provide plenty of comfort for you and your spouse.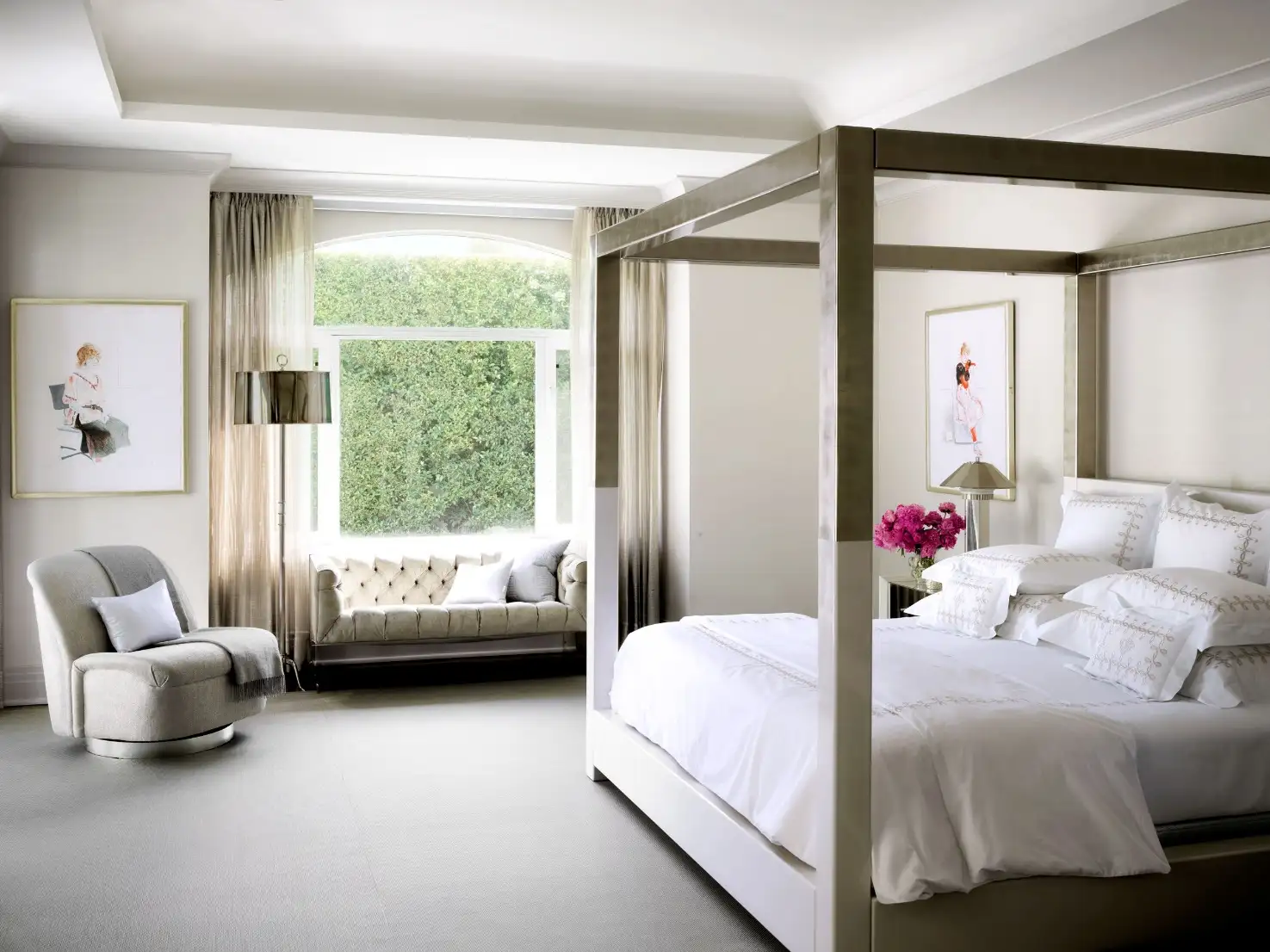 Dark Contemporary Bedroom
A contemporary bedroom isn't only about neutral, monochromatic hues. It can be decorated in muted, even dark tones. This is especially well-suited for a man's bedroom, showing the strong character of the apartment as a whole.
To emphasize the masculine spirit of your space, think about creating an accent wall with an oversized picture which reflects your own character.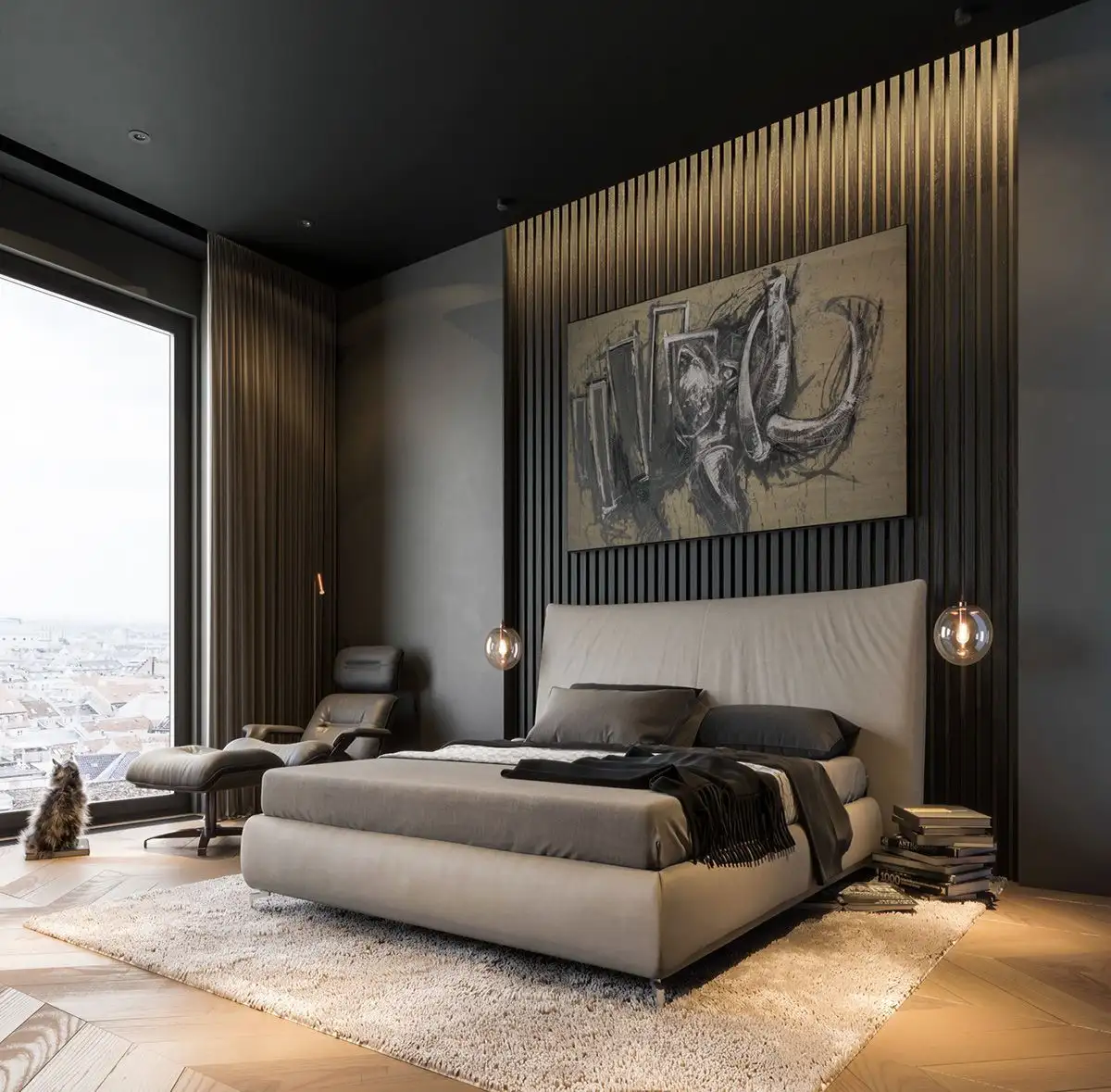 Soft Headboard
What could be better than a big, soft headboard on your bed? It can be made from various materials and in various colors. An upholstered panel headboard can complement your ideal bedroom look.
Clean geometric lines provide a sleek, modern appearance and add some fashion to your contemporary bedroom. If you choose a headboard upholstered with a linen-like fabric, you'll add a soft touch to your area.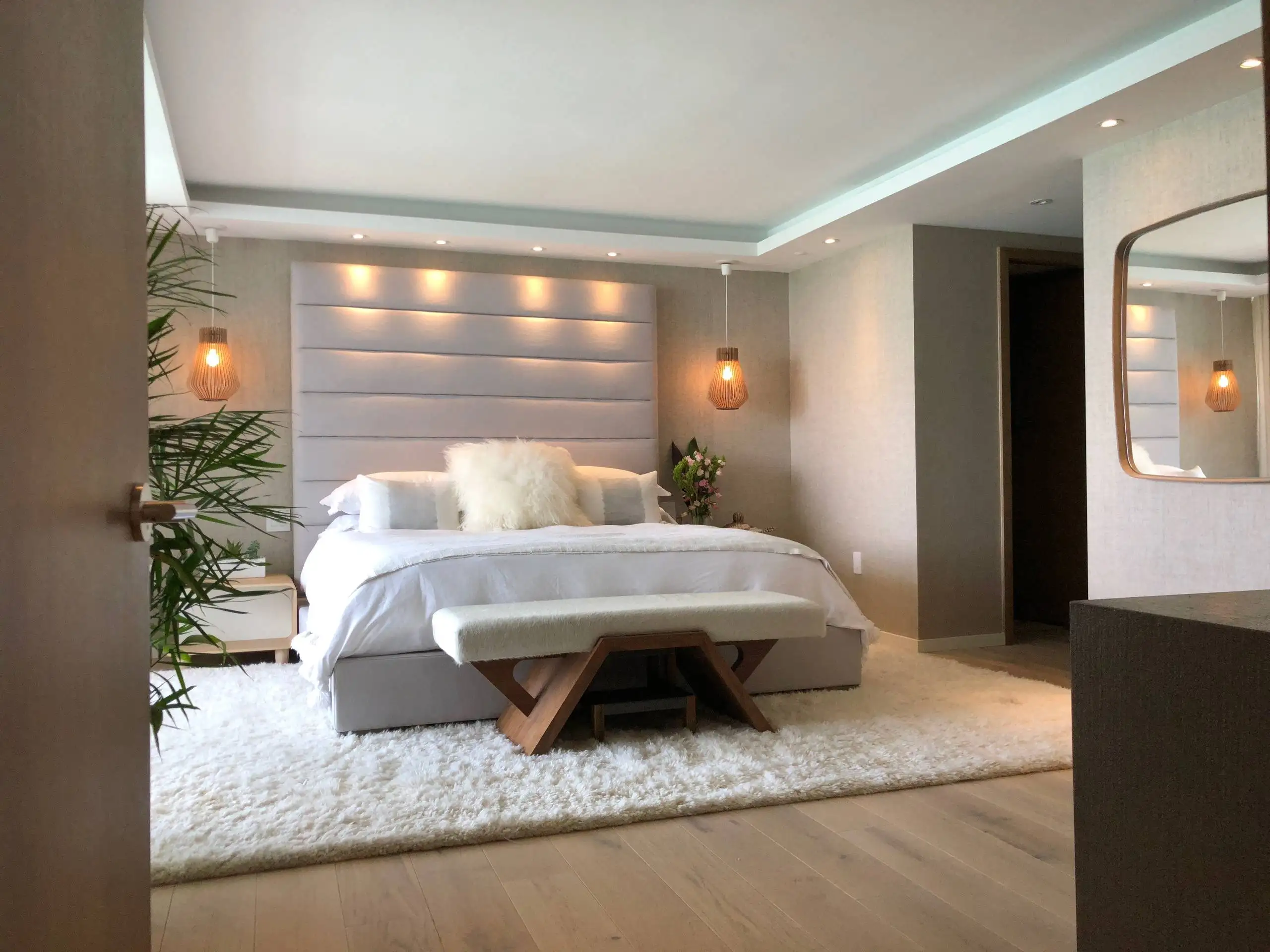 With A Minimalist Approach
If you're following a minimalist approach, you'll always live in a clutter-free space. Use the "less is more" concept when you select pieces for your bedroom. Contemporary interiors provide a simple, understandable look without additional trifles.
To enjoy pure aesthetics in your contemporary bedroom, use functional and attractive pieces. Start with a streamlined bed design and keep everything simple from there.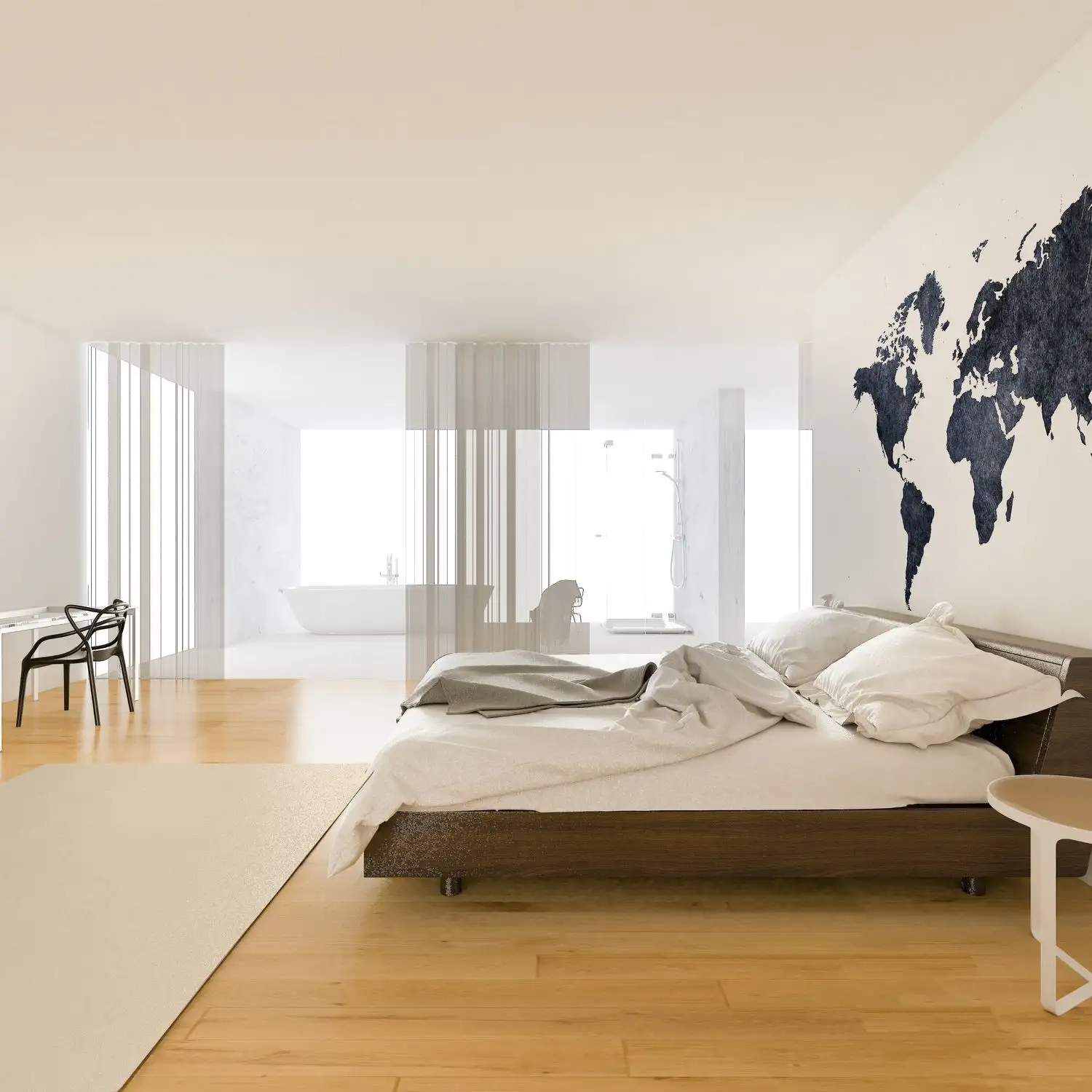 Accent Pillows
To create a harmonious appearance for your contemporary bedroom, use neutral hues with bold accents. You can play with colors and soft textures to make your interior look more stylish. For instance, mix white with red accent pillows. You can opt for different red hues for each accent pillow to liven up your relaxing space.
Black And White Bedroom
A timeless black and white combination looks perfect inside a contemporary home. When you mix crisp white and glossy black furniture pieces and accessories, you'll get a refined, chic space.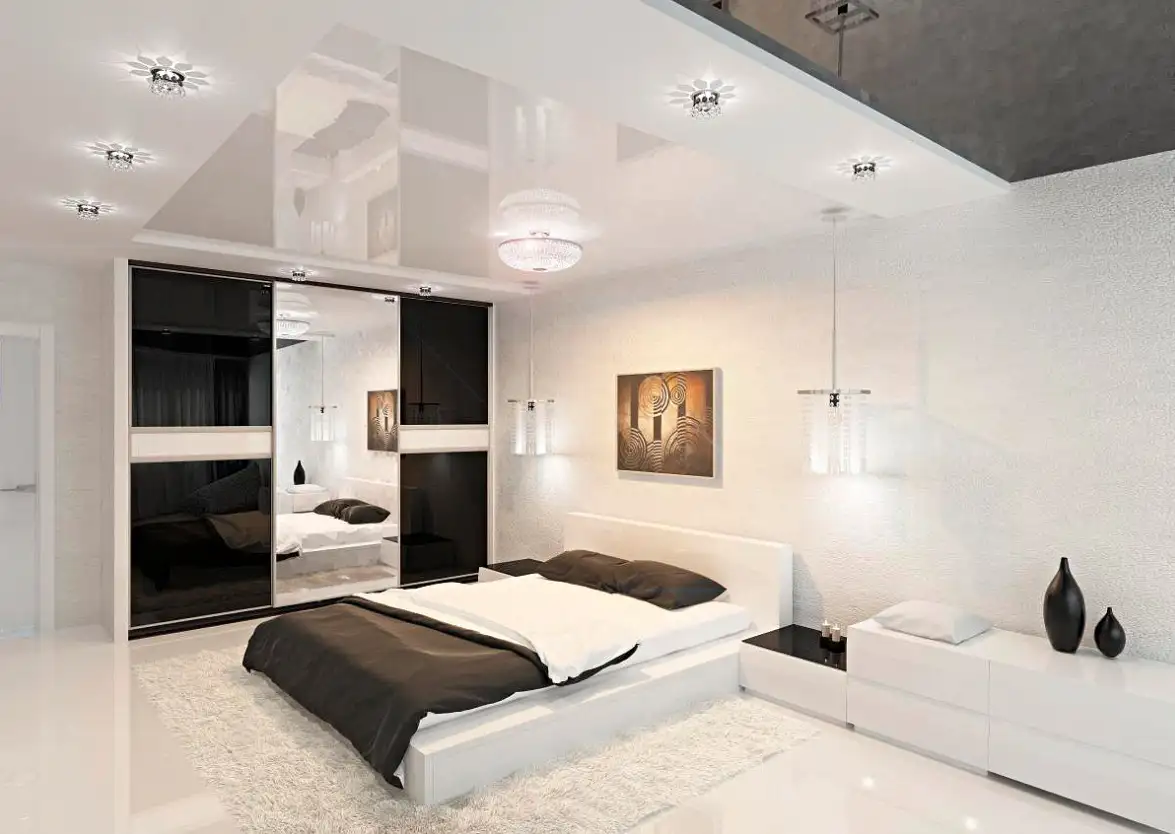 Neutral Colors
Of course, a dark color scheme sometimes can be used in a contemporary bedroom, but in most cases the priority is neutral hues. You can opt for white, light gray, soft pink, light brown, beige, and creamy tones. Mix and match to create an elegant appearance for your contemporary relaxing space.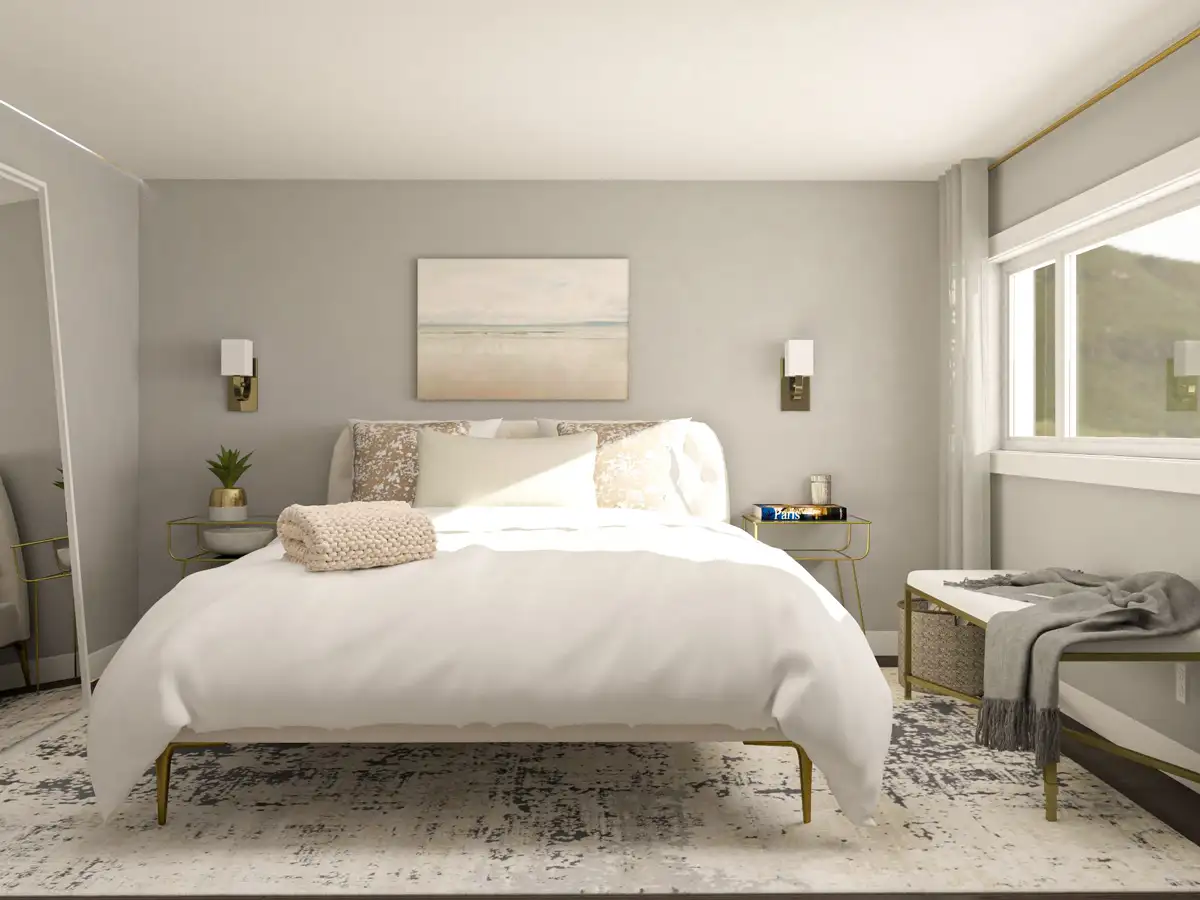 Stick With Symmetry
When you select pieces for your contemporary bedroom, remember that a pair is always better than a single. Place furniture symmetrically to emphasize the orderly character of your furnishings. Two bedside tables with table lamps look more cohesive than one.
If you hang two pieces of artwork on the different sides of your bed, you'll feel the aesthetic pleasure of clean lines and shapes every day! Also, these artistic elements display your creative personality inside your lovely contemporary bedroom.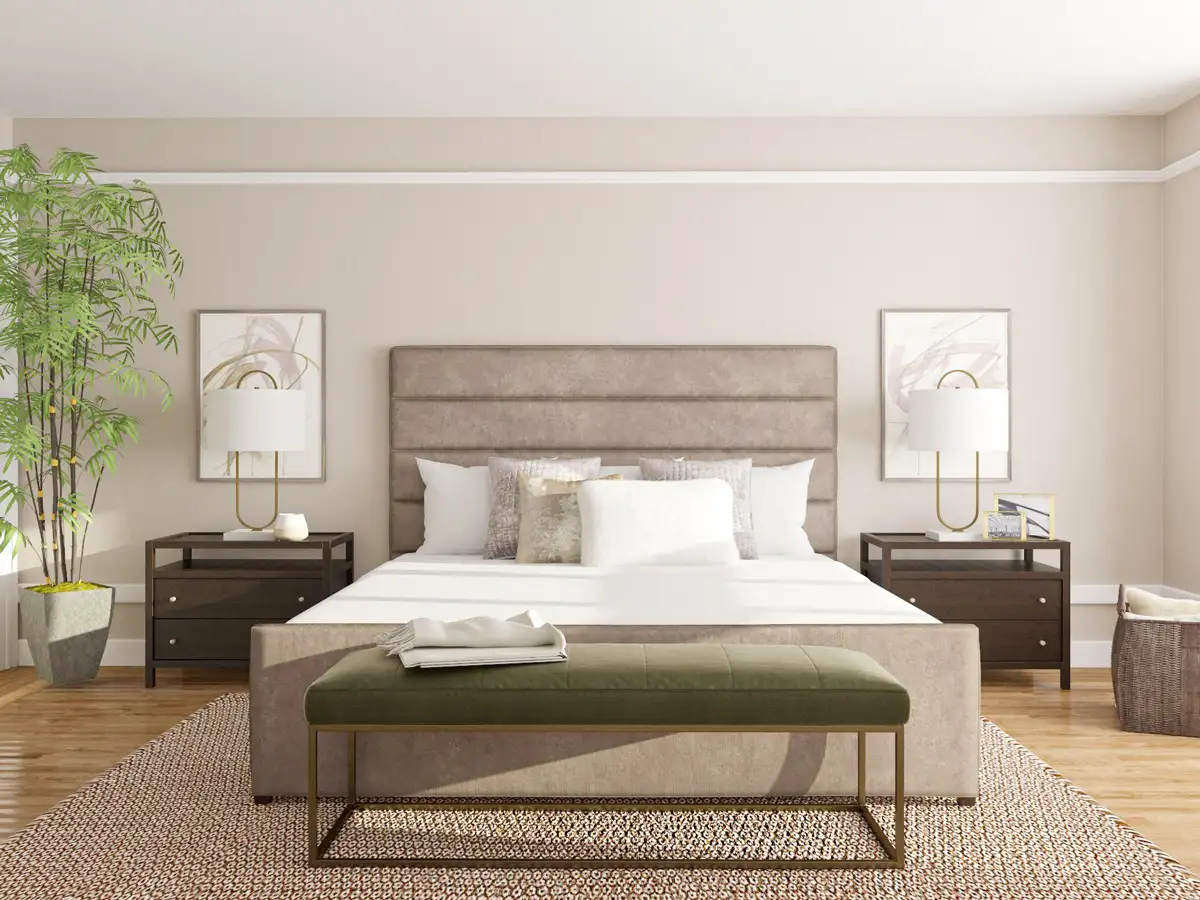 Add A Colorful Element
Even one soft-colored armchair can be a great option for your seating area and the main focal point of the entire bedroom. For instance, a light pink armchair can emphasize your elegant taste and bring airy vibes to your soothing space.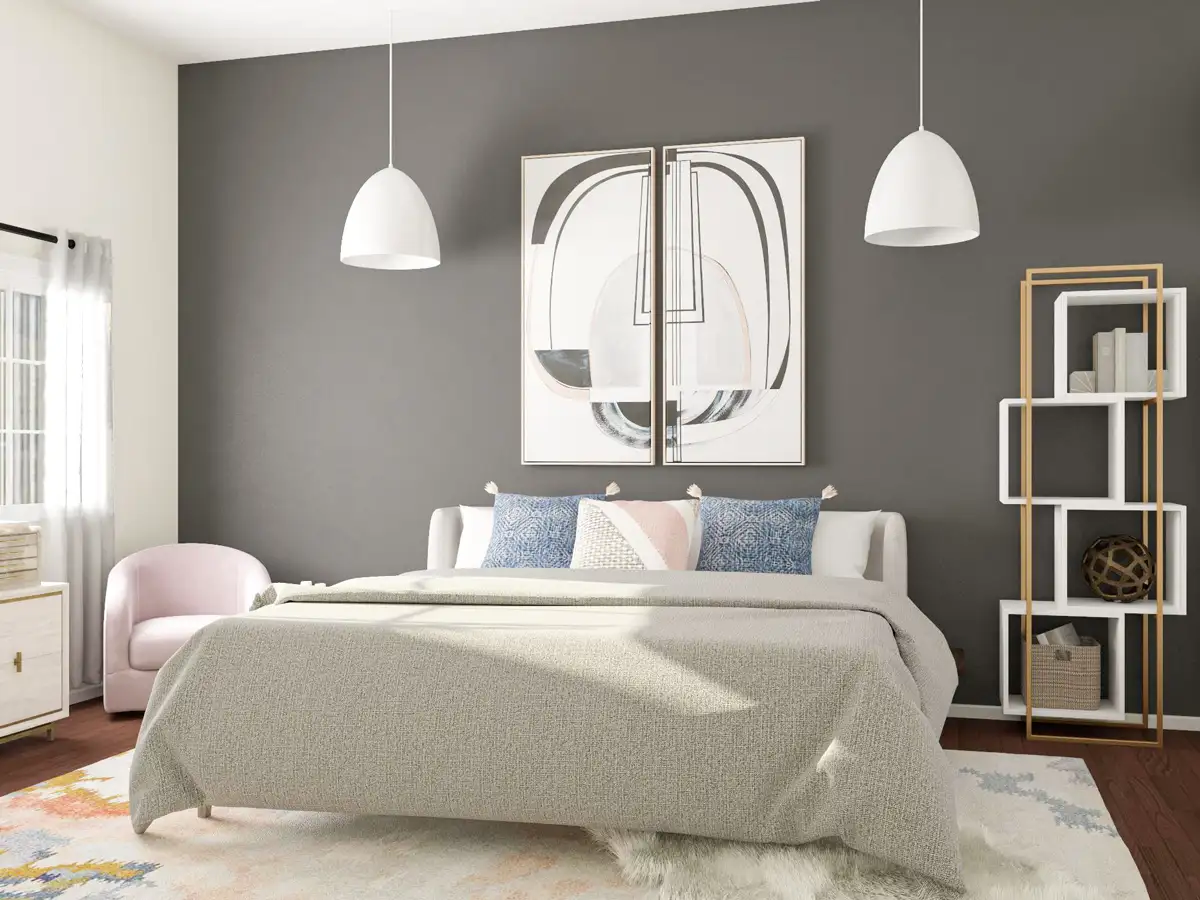 Hang An Oversized Picture
To show off the modern character of your contemporary bedroom, hang a large picture with an abstract or animal print. If this picture has a deep meaning for you, it's a chance to observe the beauty of life and think about your values.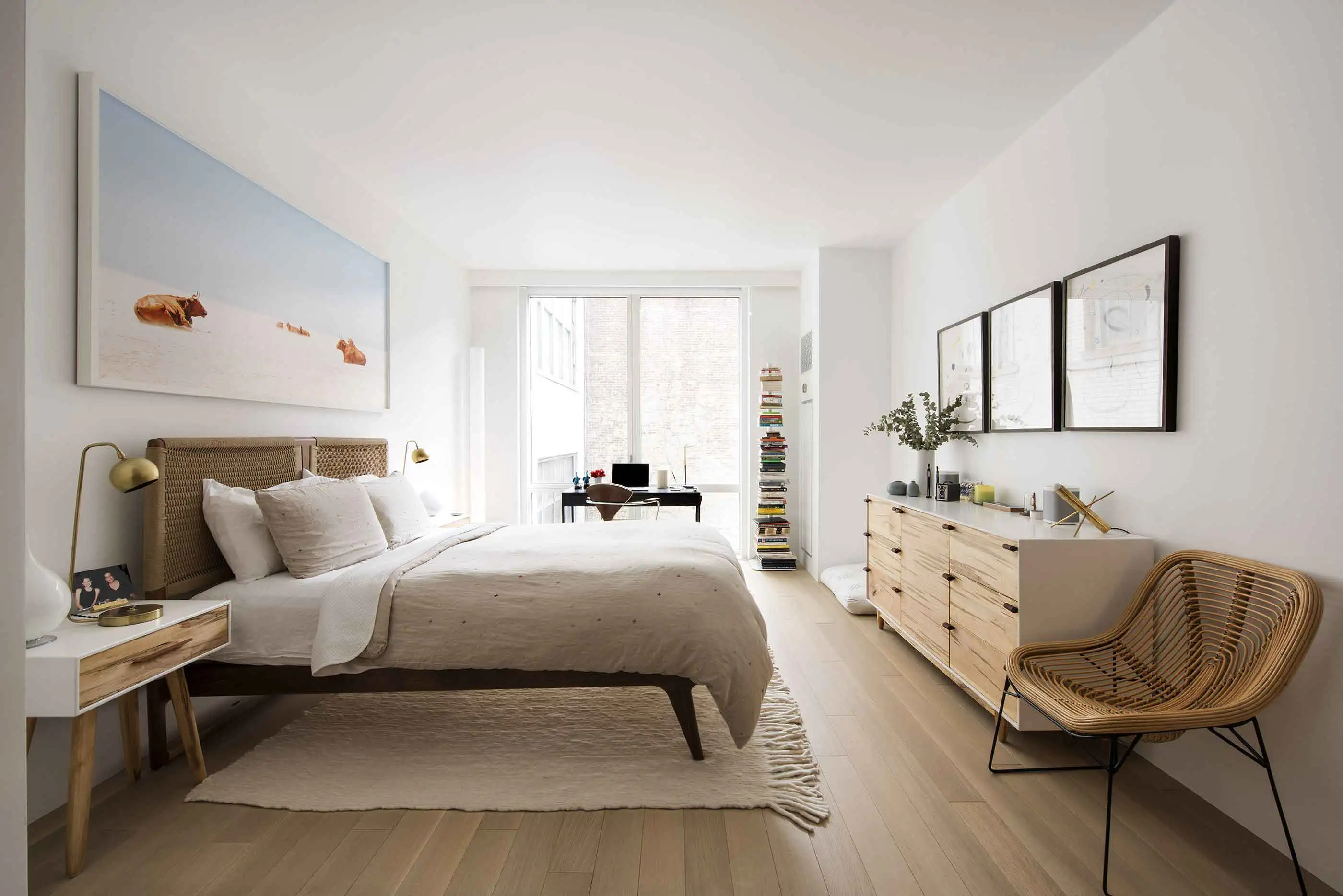 Install A Tabletop Fireplace
If you like the idea of creatively-mounted fireplaces, think about installing a tabletop fireplace. It's an ultra-lightweight option which can be moved from the bedroom to other rooms. A tabletop fireplace is a perfect addition to contemporary interiors which emphasizes the beauty of simple lines.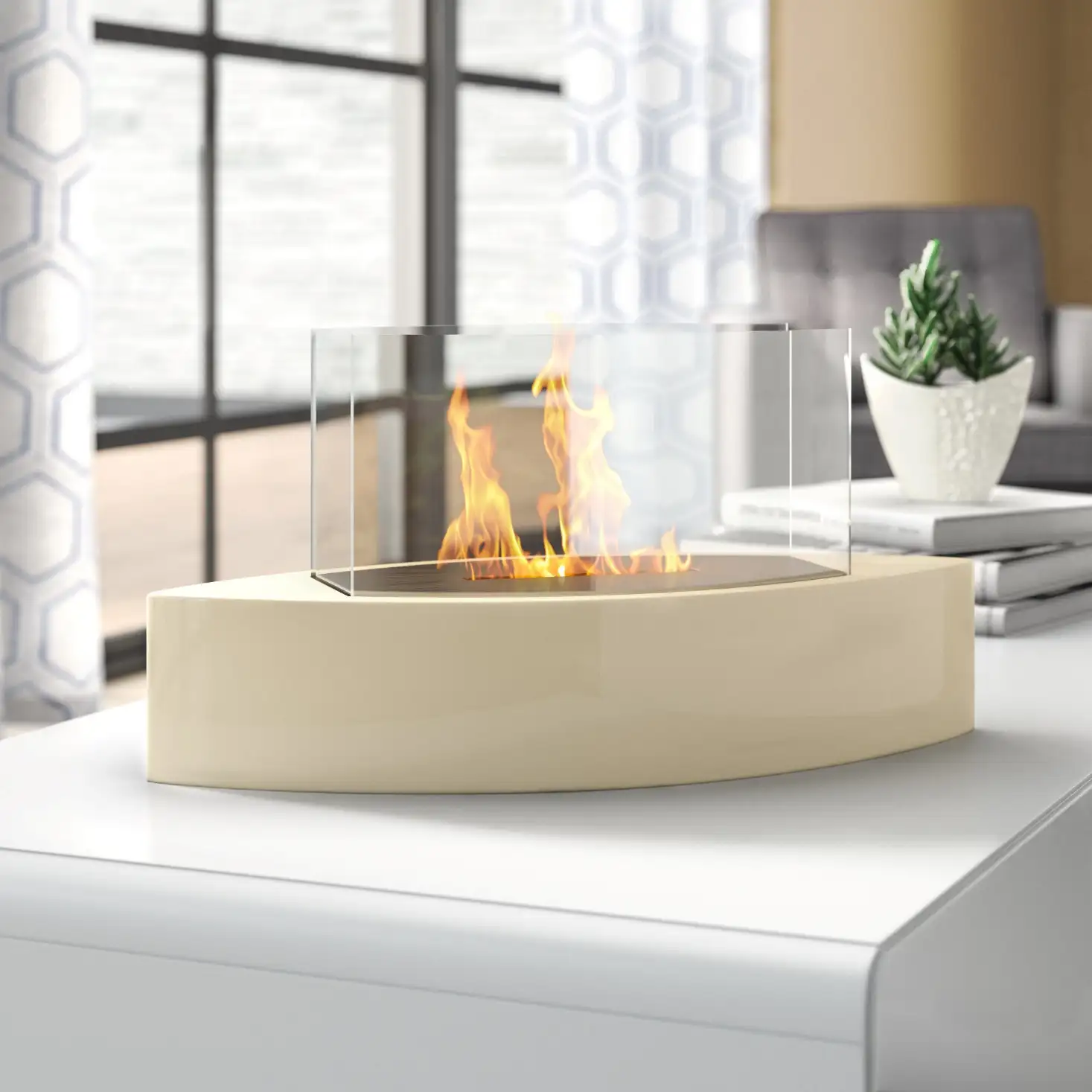 Organize A Seating Area
An ideal bedroom always has a seating area. When you design your space, separate your bed (a sleeping place) from your relaxing area.
To arrange a perfect place to read, to have your favorite drink, or just for thinking, you need comfortable furniture pieces. Invest in high-quality options that are practical and attractive.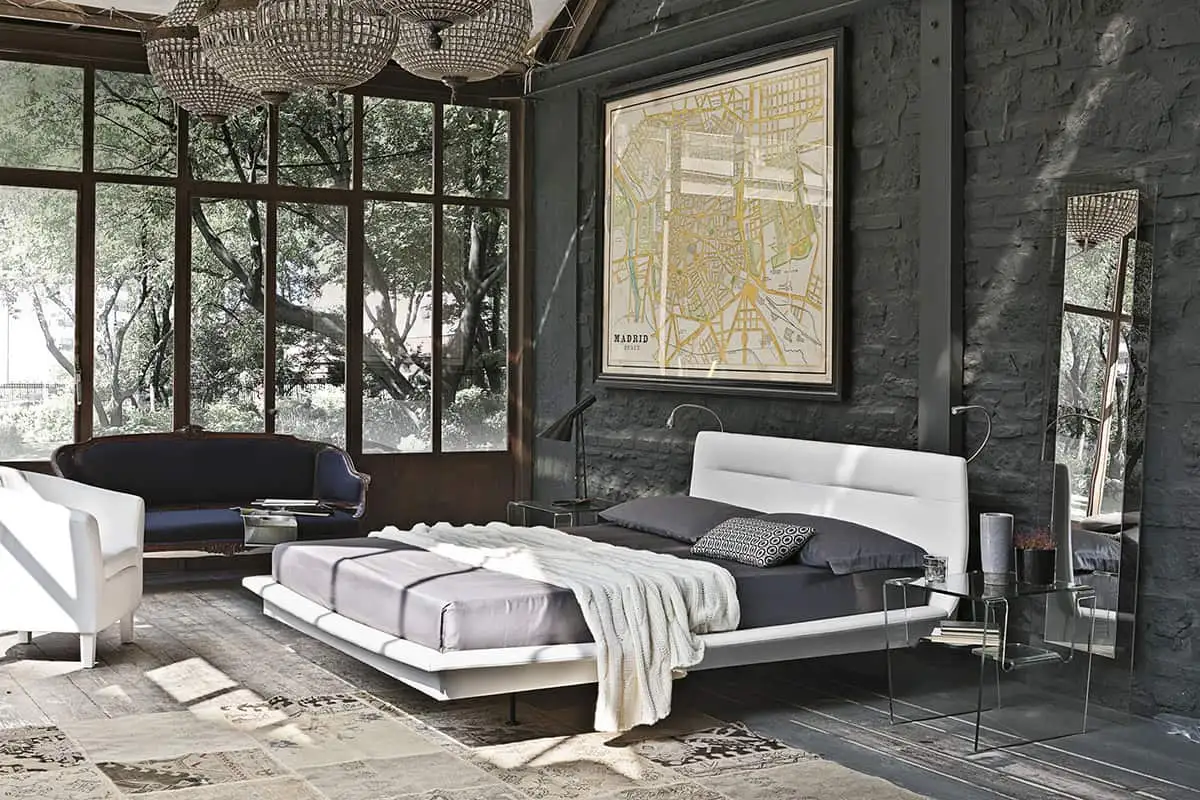 Pure Simplicity
Just simplify! Perfect lines and shapes are always simple. To emphasize the pure simplicity of your contemporary bedroom, avoid useless things and trifles. Opt for minimalism.