Budget-Friendly Décor Ideas
If you're pinching pennies, you still can have a beautiful home with well-thought-out décor solutions on a budget. It's easy to update a few pieces to bring a fresh look to your space.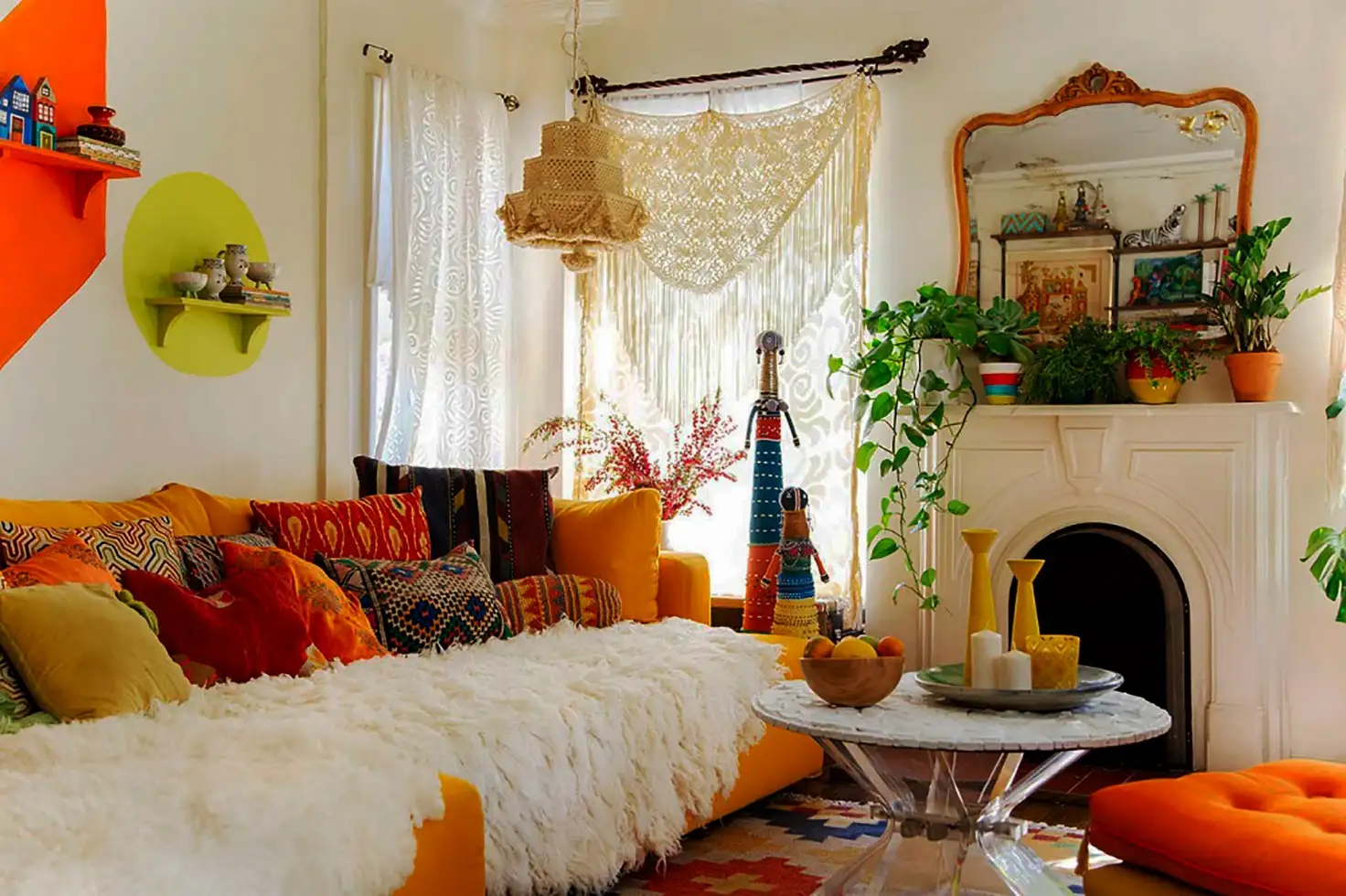 Eclectic Style
You don't need to match décor elements in eclectic interiors. This cost-effective style fits well with any home and gives you a chance to choose various furniture pieces from different sets.
If you want to hang a swing in your living room, feel free to go ahead. You can paint a well-loved suitcase and repurpose it into a coffee table. This solution doesn't cost you a pretty penny, but still looks really stylish.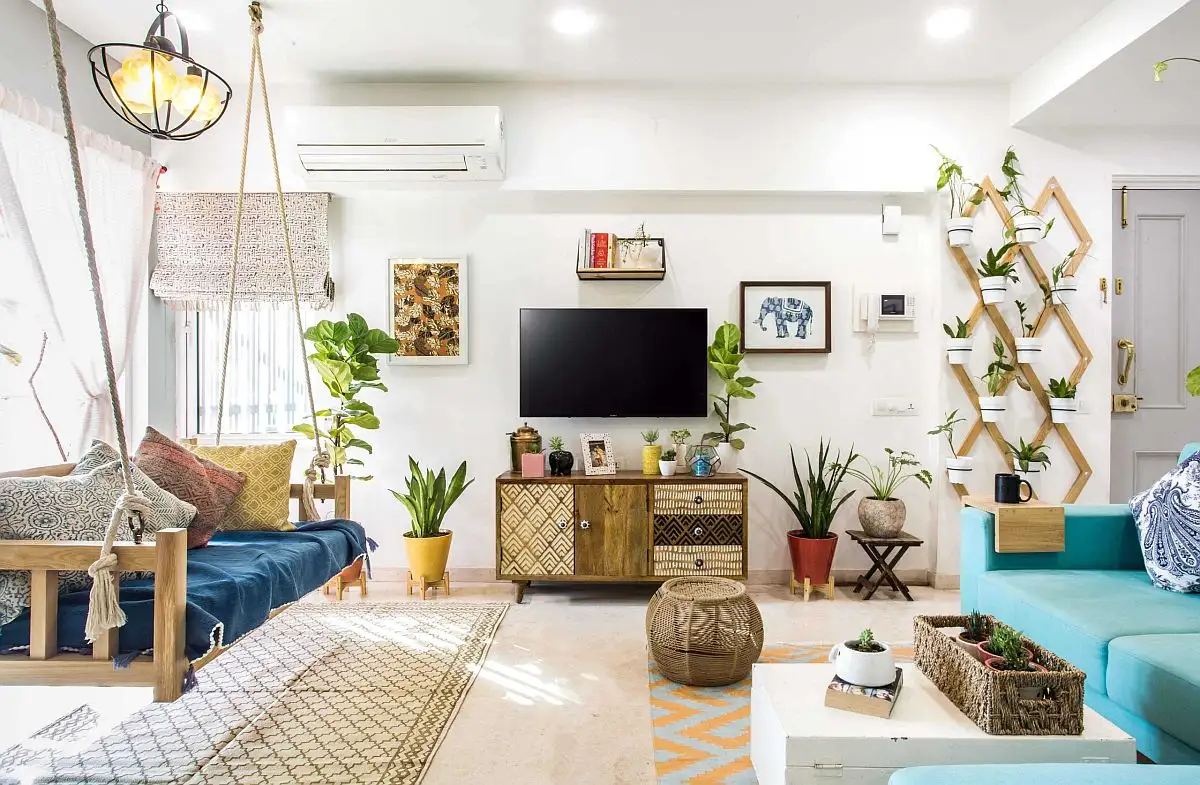 Wall Paneling
What about wall paneling? It's a budget-friendly feature which can add character to any room. For instance, geometric wall paneling looks cohesive and completes other decorative elements.
You can panel a wall on your own. It isn't a simple DIY project but it makes it affordable even with a small budget.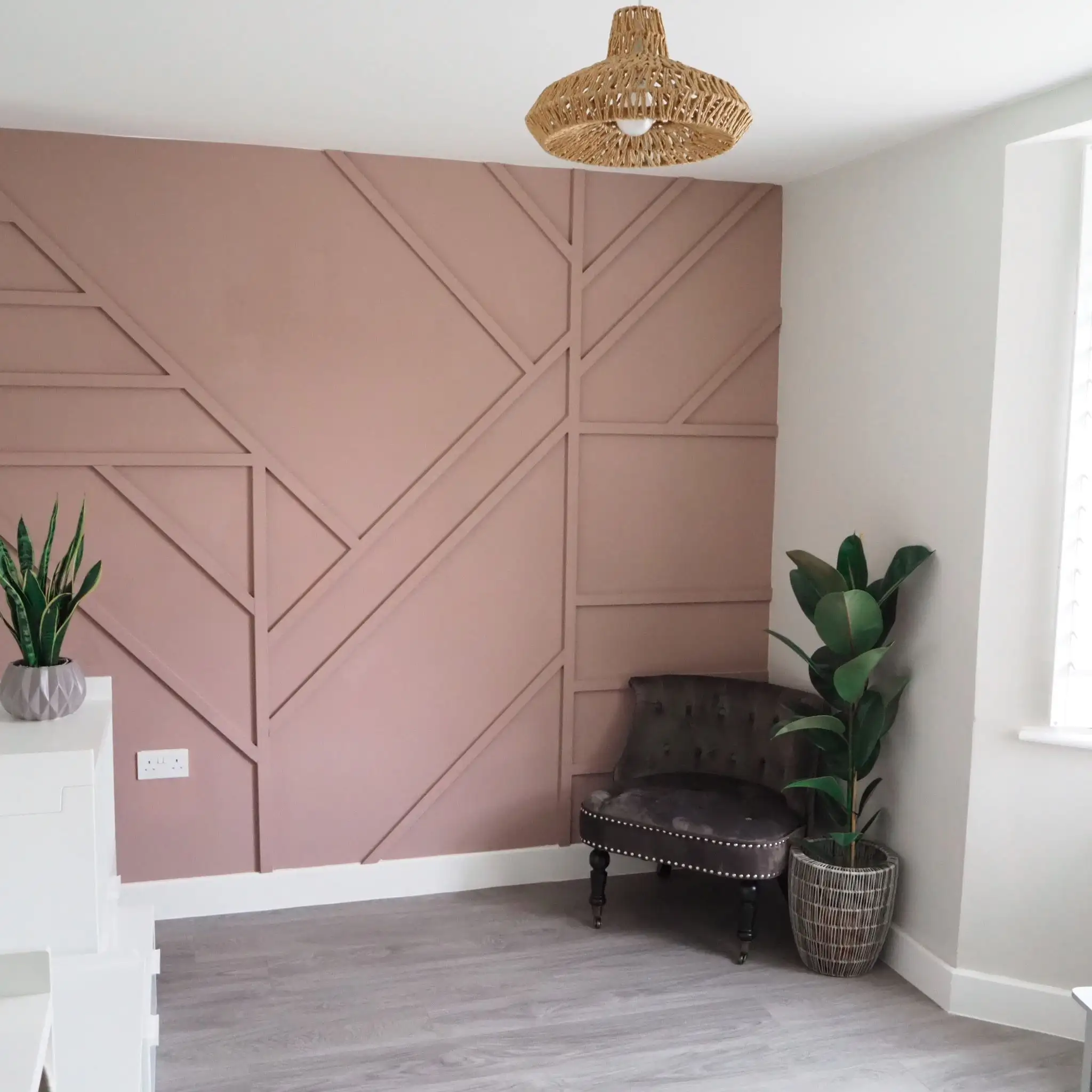 Accent Wall
A painted wall is a really affordable décor solution! Don't be shy about doing it by yourself. Choose a contrast hue from a bold color palette. It can lift your mood and make you smile every day!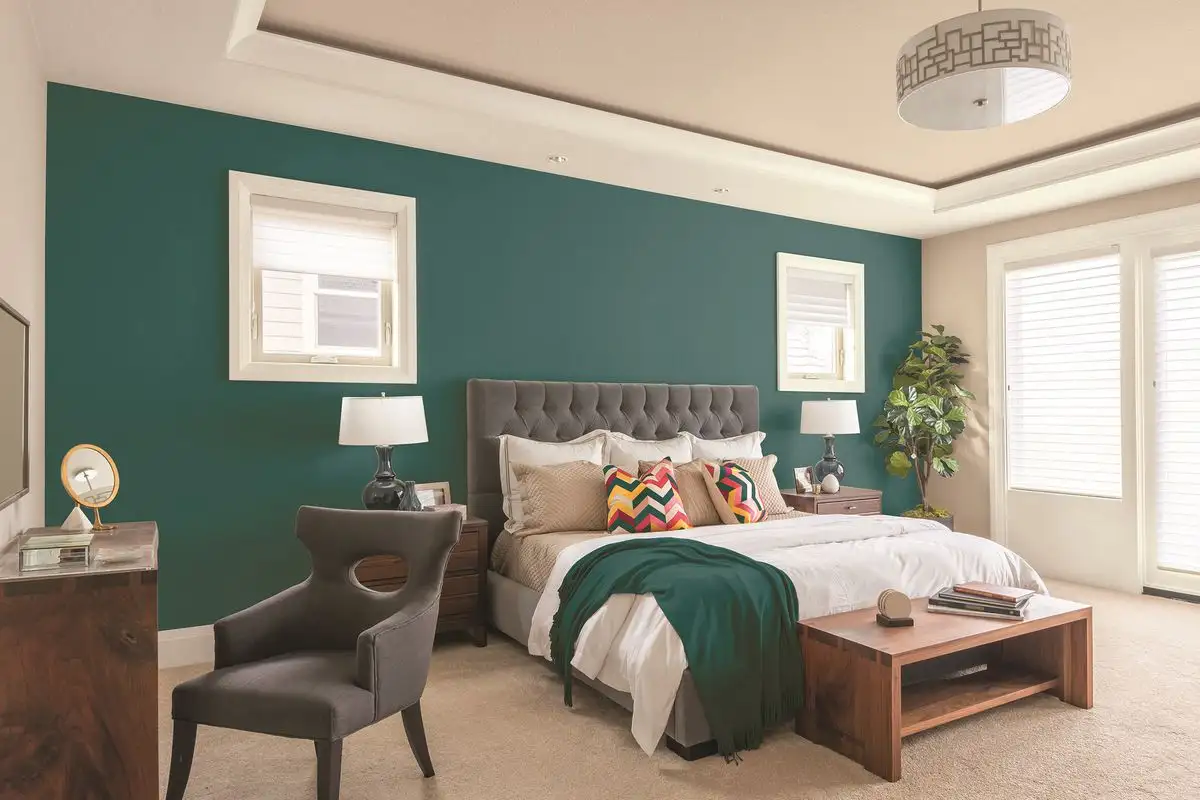 Vintage Furniture
Purchasing vintage pieces is a budget-friendly option. It's time to visit flea markets, garage and yard sales! It's easy to upgrade old-world pieces and complete your living space.
Vintage furniture adds a charming flair to any home. When you select a piece that tells a story, you'll create not only an elegant appearance but also a cozy atmosphere for your apartment.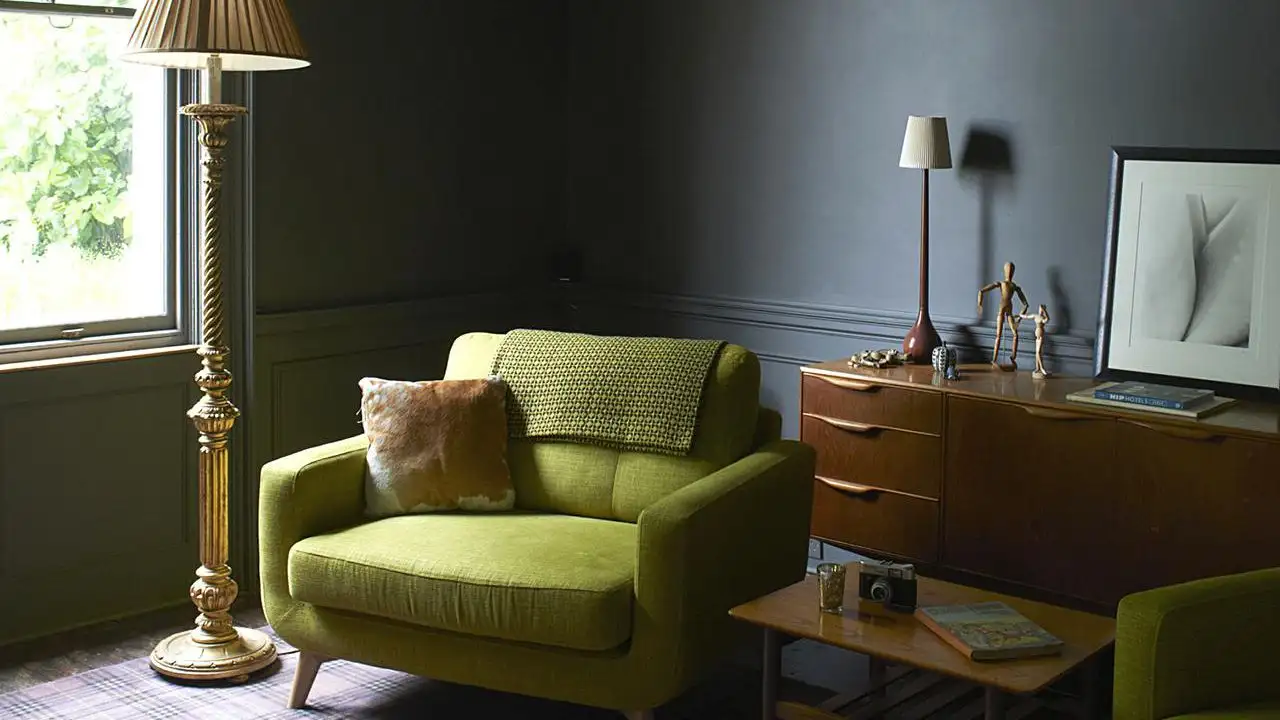 Slipcovers
You don't need to buy brand-new furniture pieces if your furnishings have some defects. It's easy enough to put slipcovers on them. Such a simple solution on a budget makes your furniture attractive and tidy.
Canvas, denim, and cotton are the best fabric options for slipcovers. They are easy to wash and durable.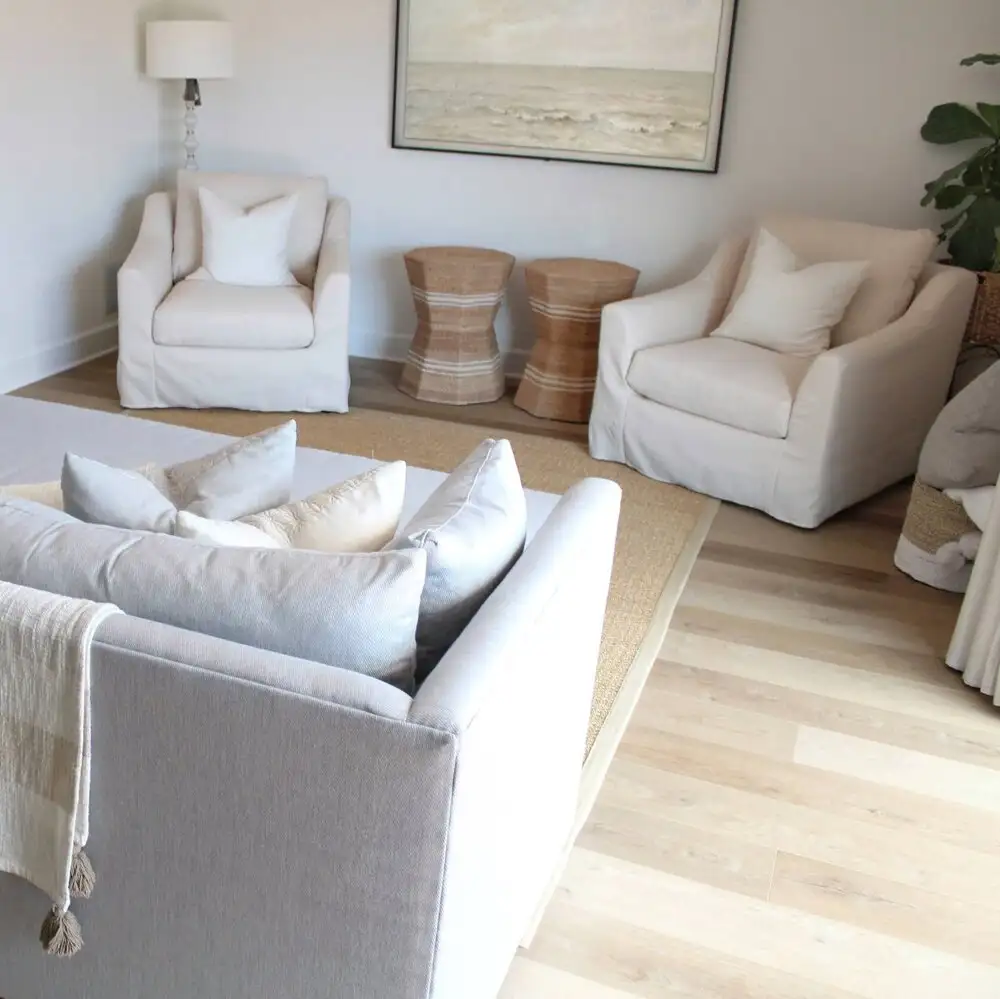 Rearrange Your Furnishings
If you want to make-over your interiors, but don't want to buy new pieces think about rearranging your furniture pieces. You can do it for free, but you may need to ask for help from somebody who has strong muscles.
When you organize your furnishings in a new layout, make it comfortable and relaxing. For instance, if you want to have more space, don't move furniture pieces to other rooms. Just place them in the middle of the room and change the placements of your armchairs or stools.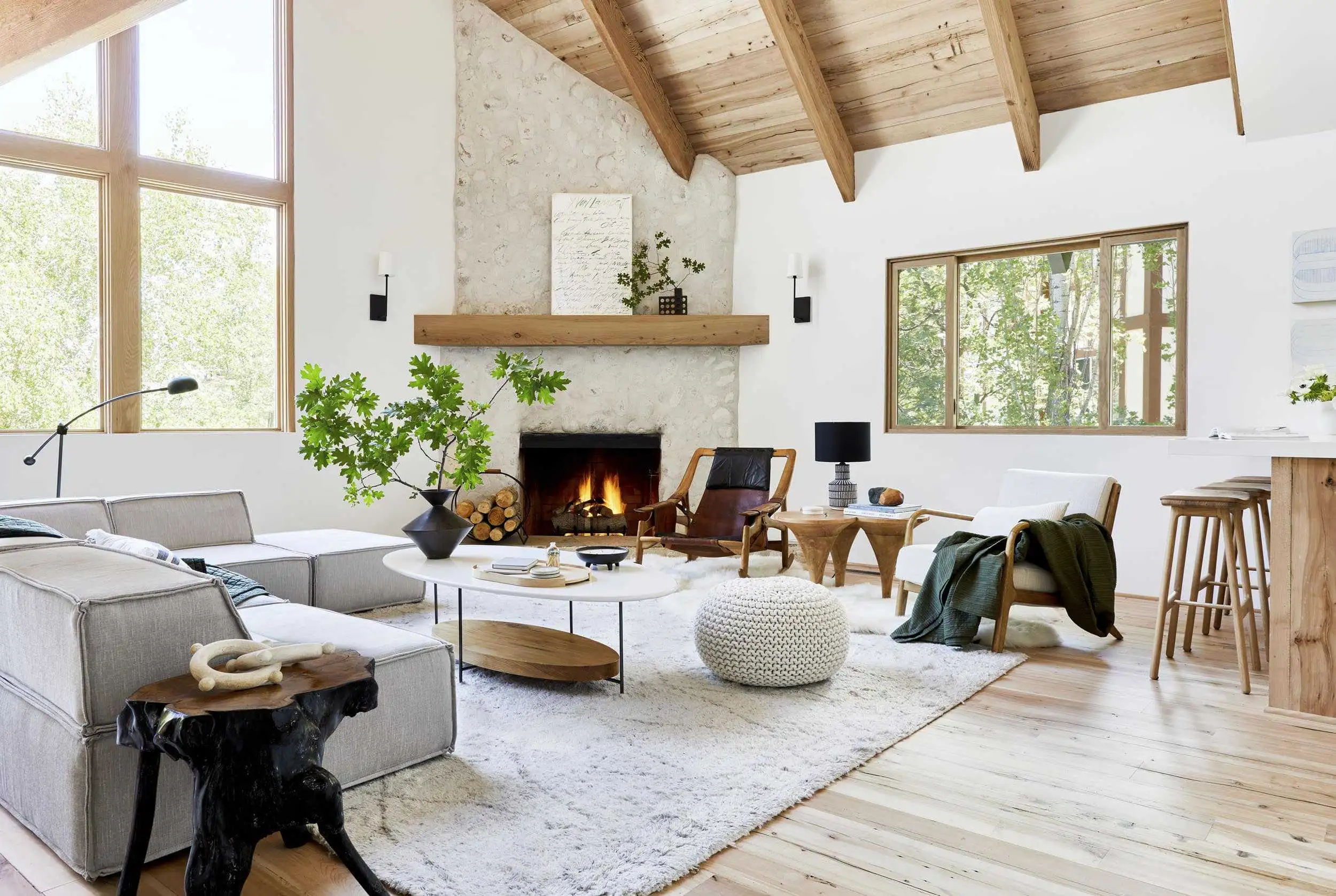 Green Plants
To create sustainable décor at a low price, think about using green plants. They look amazing and clean the air. Just buy potted plants and place them in your rooms.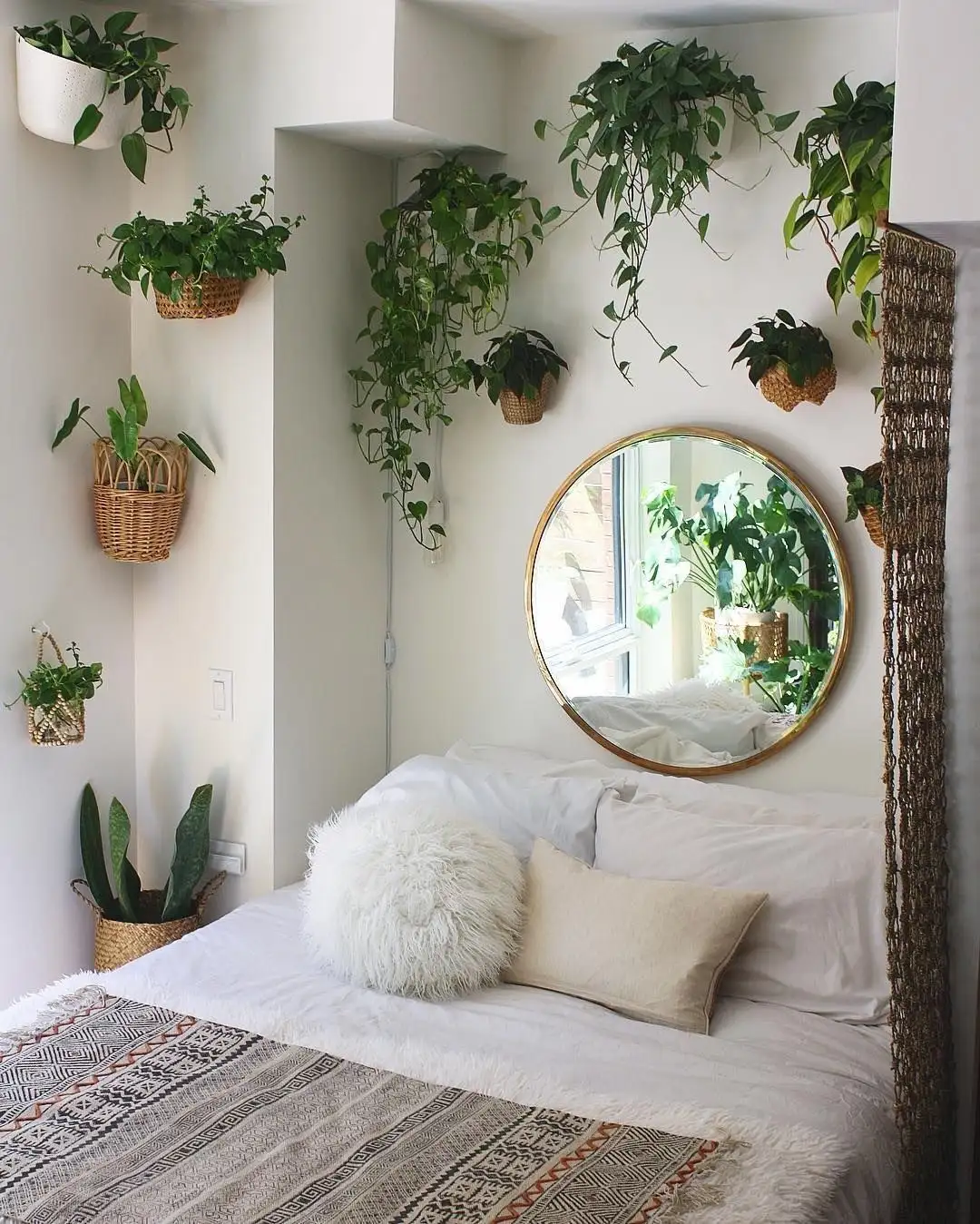 Wall Art
Wall art is a great way to make your interiors more attractive and to create the main focal point of the entire room.
You can draw a picture or create a DIY composition to cover your walls. It costs you almost nothing, just your creativity, time, and materials.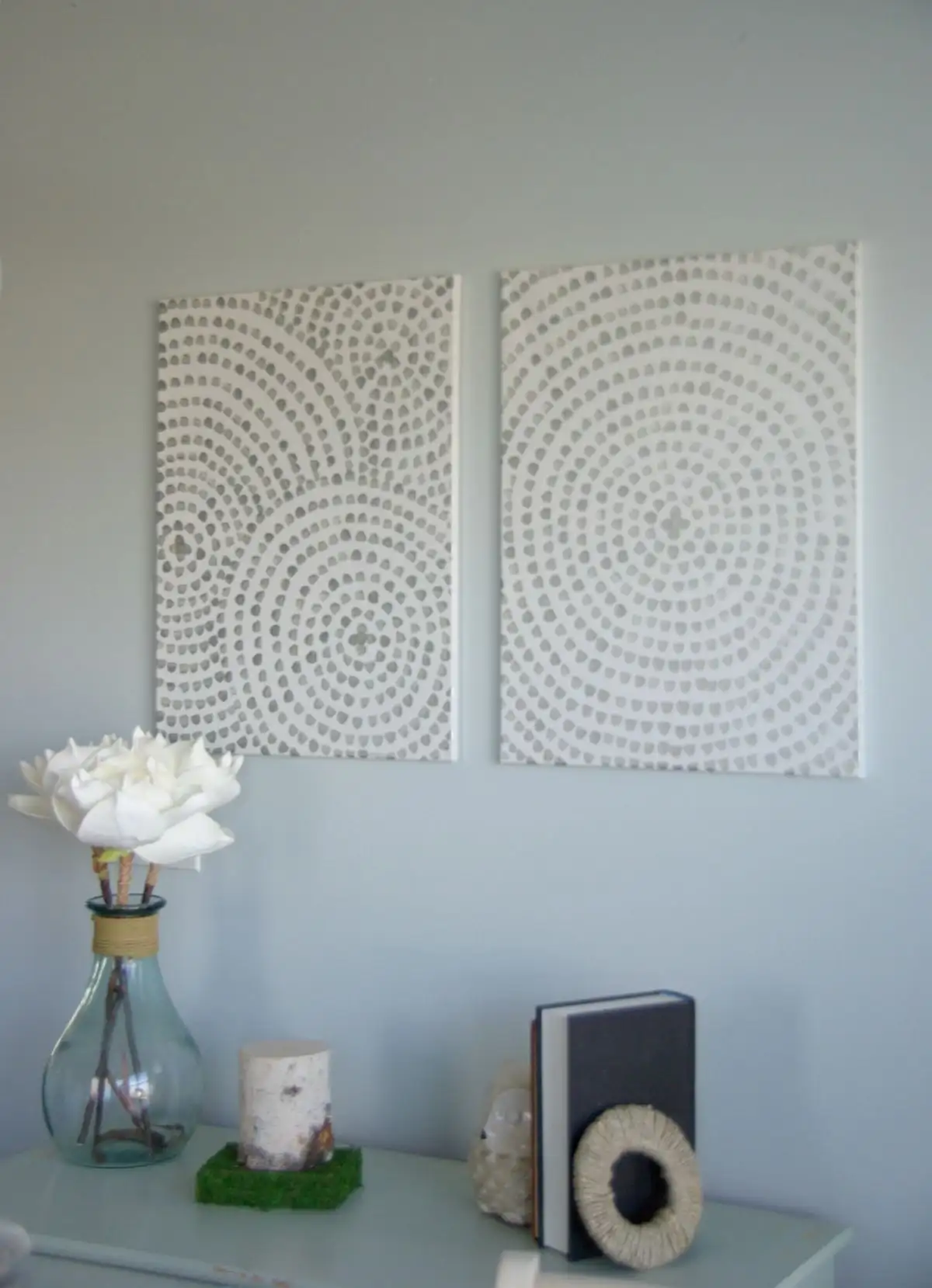 Hang A Mirror
If you don't have a mirror in your mudroom, you need one! It's more than just a covering for your wall, it's a functional décor solution. It's better to select a large mirror so you have plenty of space to make a last once-over on your way out the door.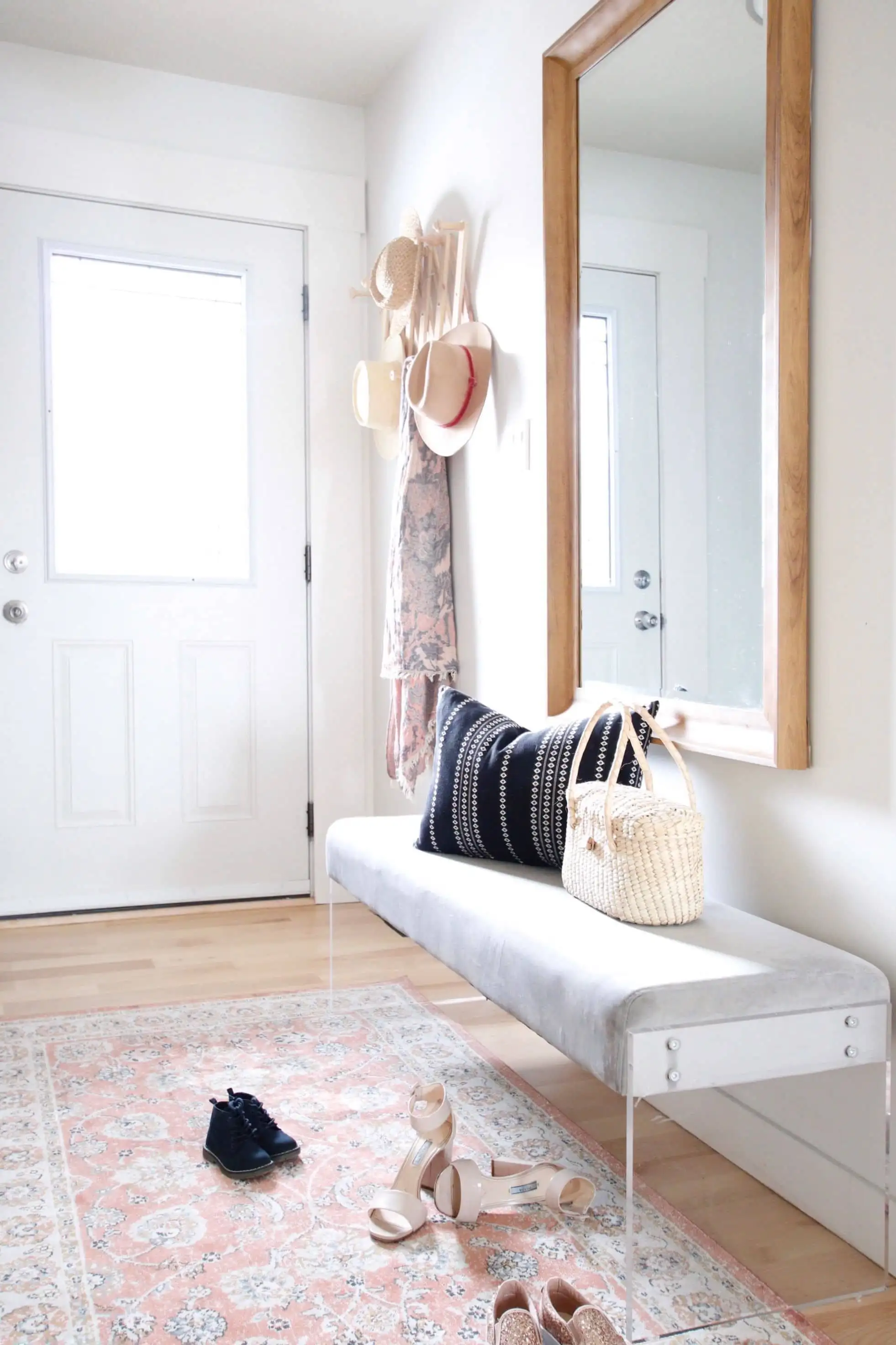 Baskets
To declutter your home and make your furnishings orderly, purchase baskets to store everything that you need. You can opt for wicker, cotton rope, or woven options. All of them look pretty nice!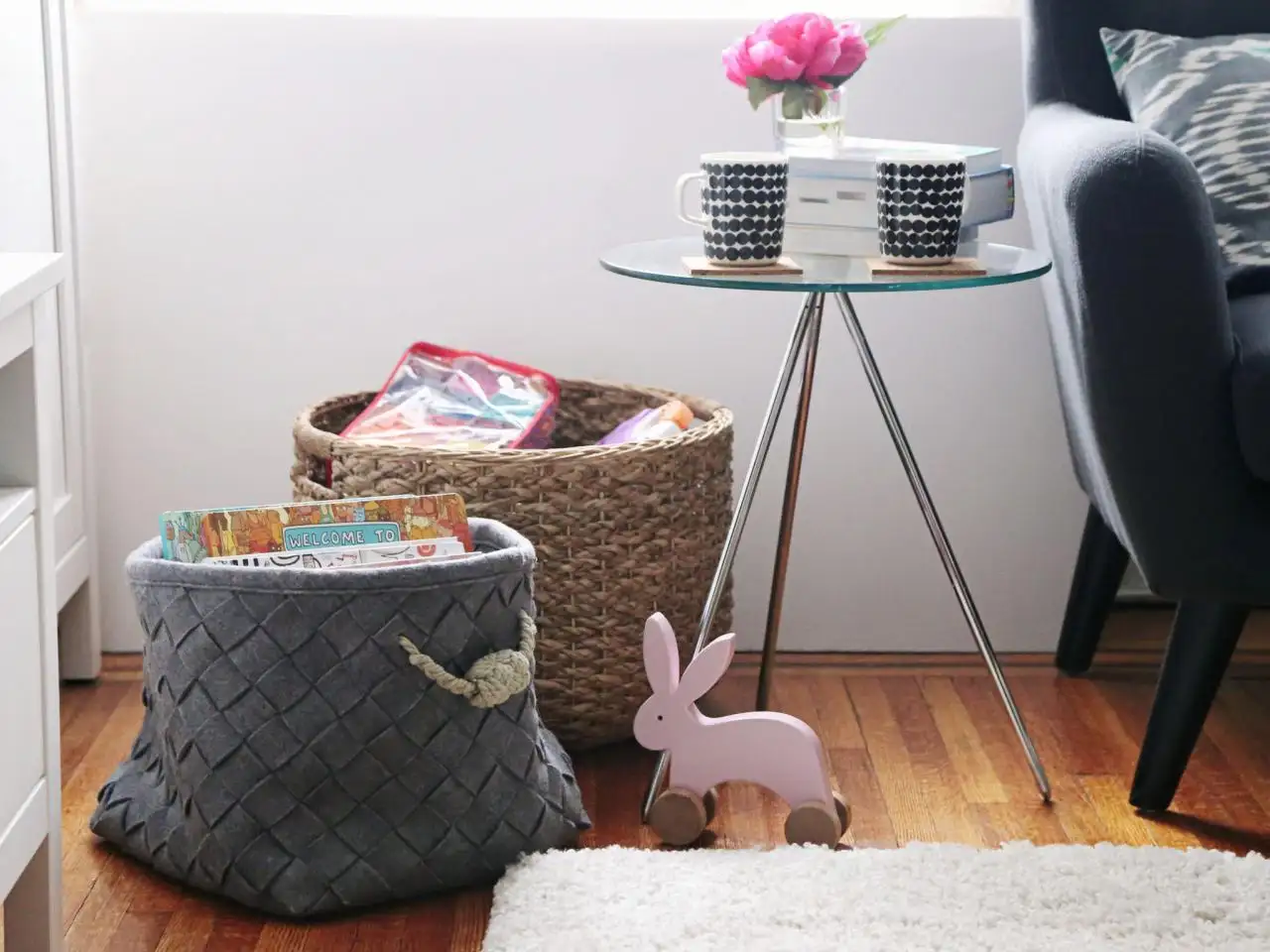 Area Rug
Use a rug to zone your relaxing area inside your living room. There are plenty of cheap options on the market from retailers like Amazon, Walmart, Home Depot, and Wayfair.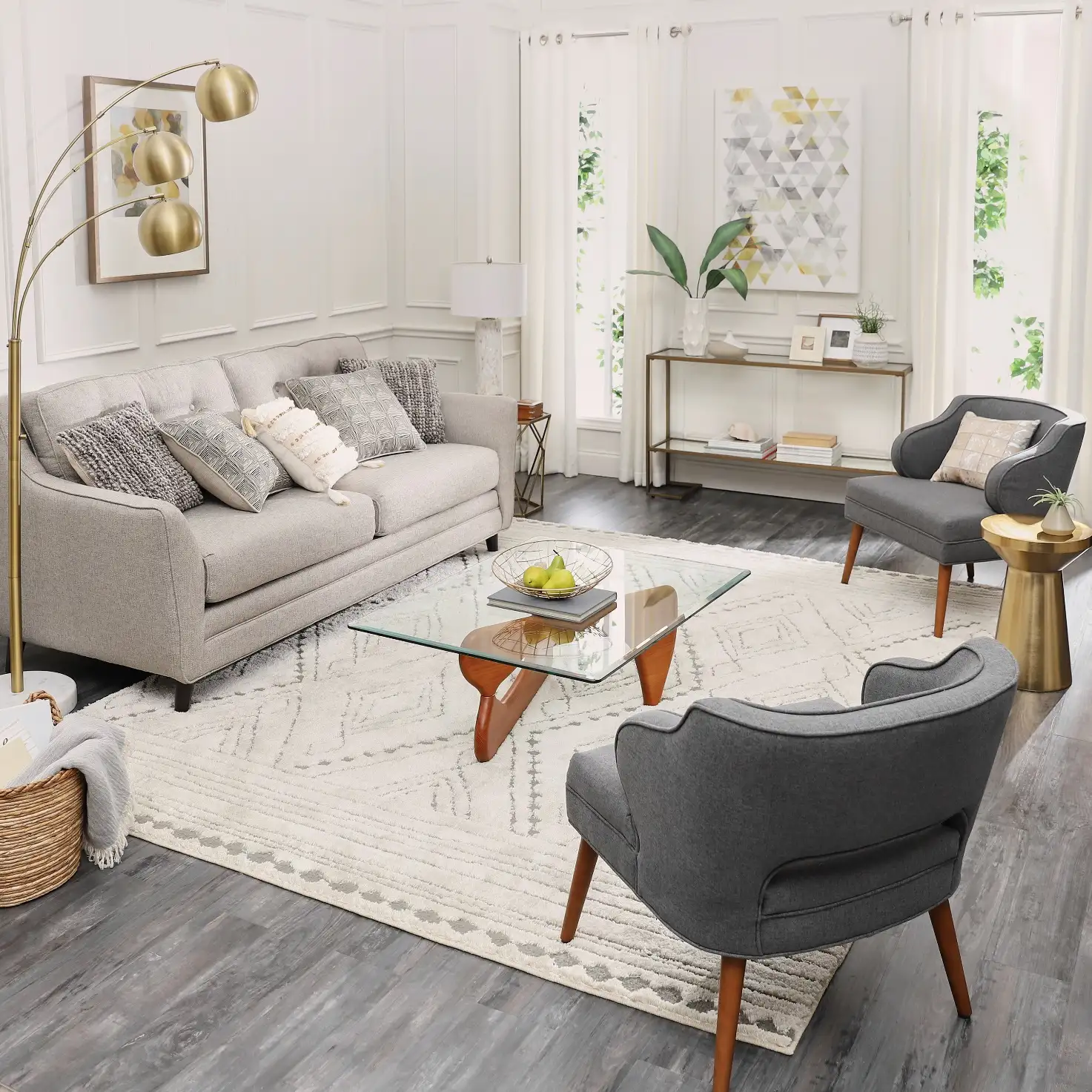 Mix Light Fixtures
If you don't have enough natural light inside your home, mix various light fixtures. For instance, you can combine track lighting with hang lighting and an elegant chandelier. You can purchase brand-new light fixtures on a budget or select vintage options.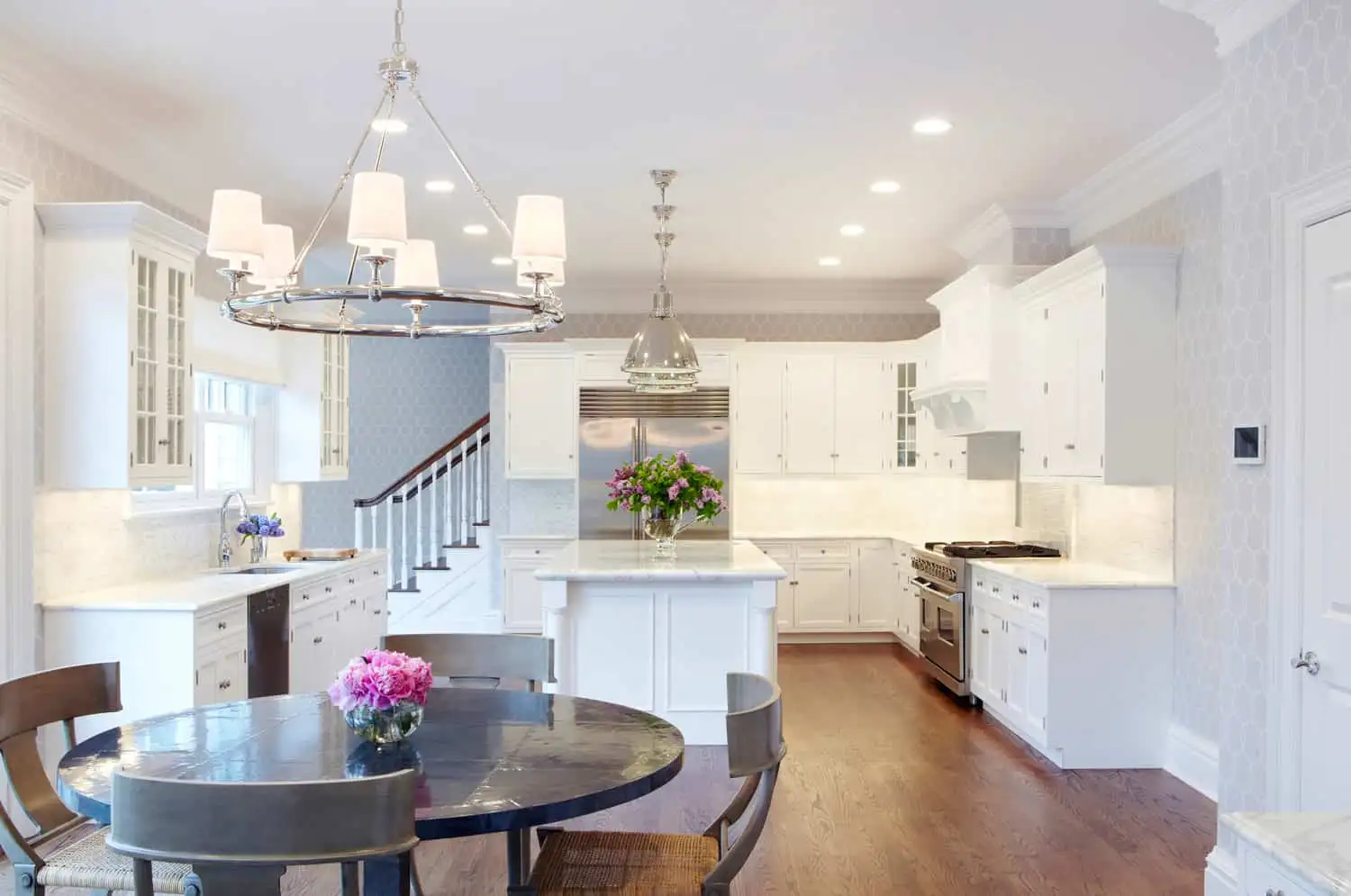 Spacious Wardrobe
To store all your things, you just need smart closet organization solutions. You can buy an old-world, well-loved or new, cheap wardrobe. If you have enough space, select a big closet with plenty of clothing racks, hooks, and shelves.
There are a lot of options made in various styles and sizes. The choice is yours!
Attractive Bedding
To update your bedroom, buy new bedding. You can select a budget option if you buy it on the market from IKEA, B&M, or Amazon.
Get Rid Of Useless Items
Before you start to consider what you can and cannot afford to purchase, you should declutter your home. When you get rid of unsightly items, you'll have a clear space where you can place everything you want. With a minimalist approach, it's an easy task!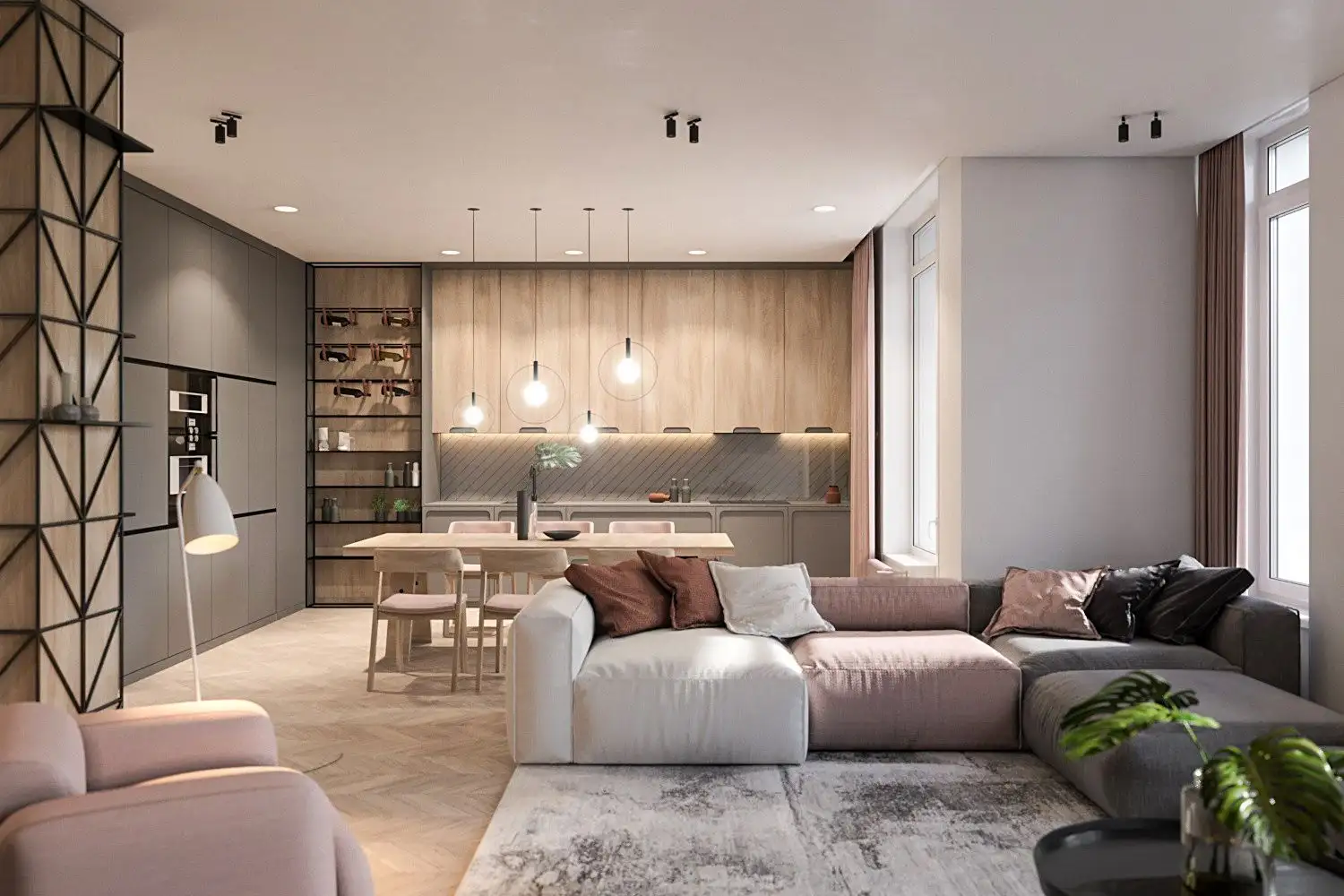 Repurpose Old Ladders
You just need a coat of paint and a few old metal baskets from a flea market to refresh an old ladder and give it a new life! You can use it to store bathroom accessories, spare towels, or even magazines in your restroom. This functional and charming piece can complete your bathroom décor.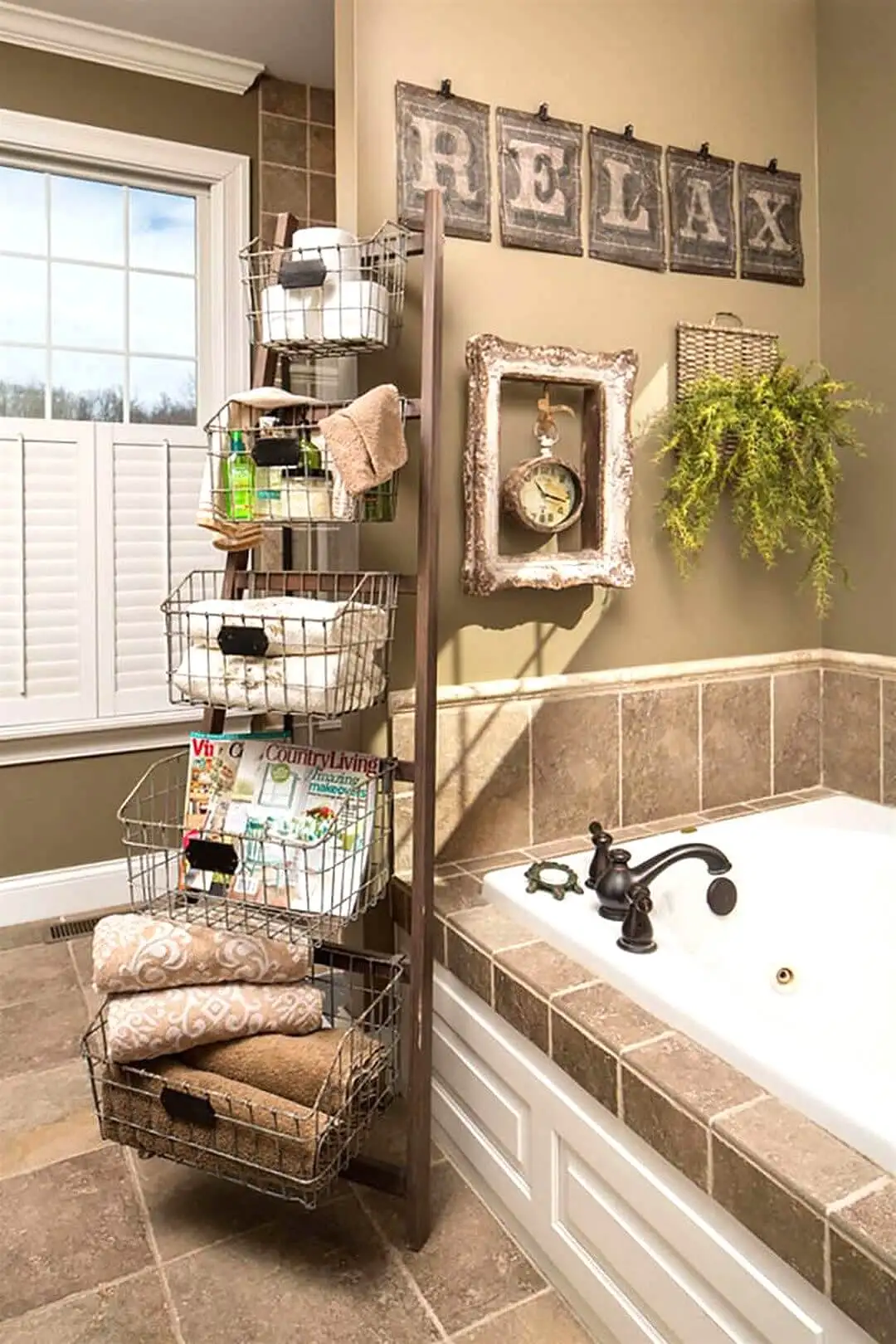 A well-loved step ladder can be a great placement for your green plants. You can create an elegant composition with a vintage flair to bring airy vibes to your home.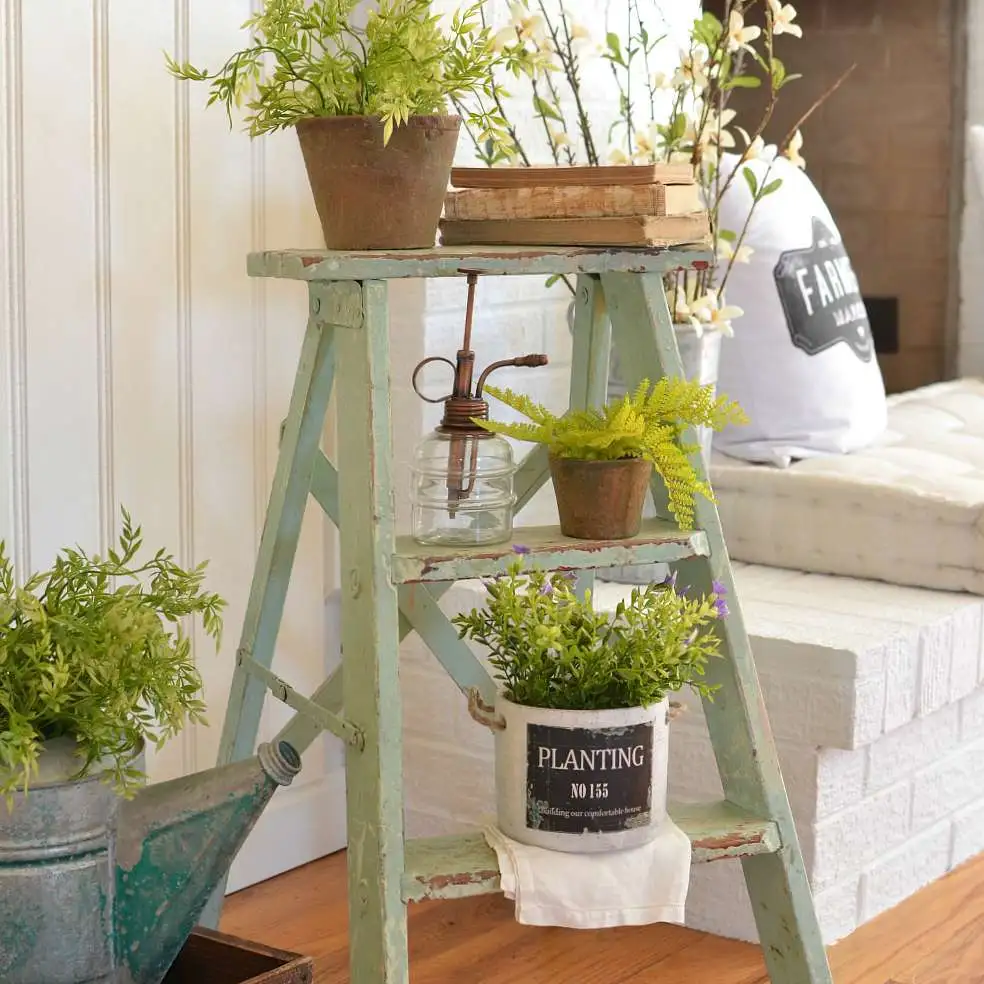 Paint A Kitchen Cabinet
If you want to update your kitchen on a budget, painting a kitchen cabinet is a really great solution. When you change a color theme, you'll change the atmosphere inside your cooking space.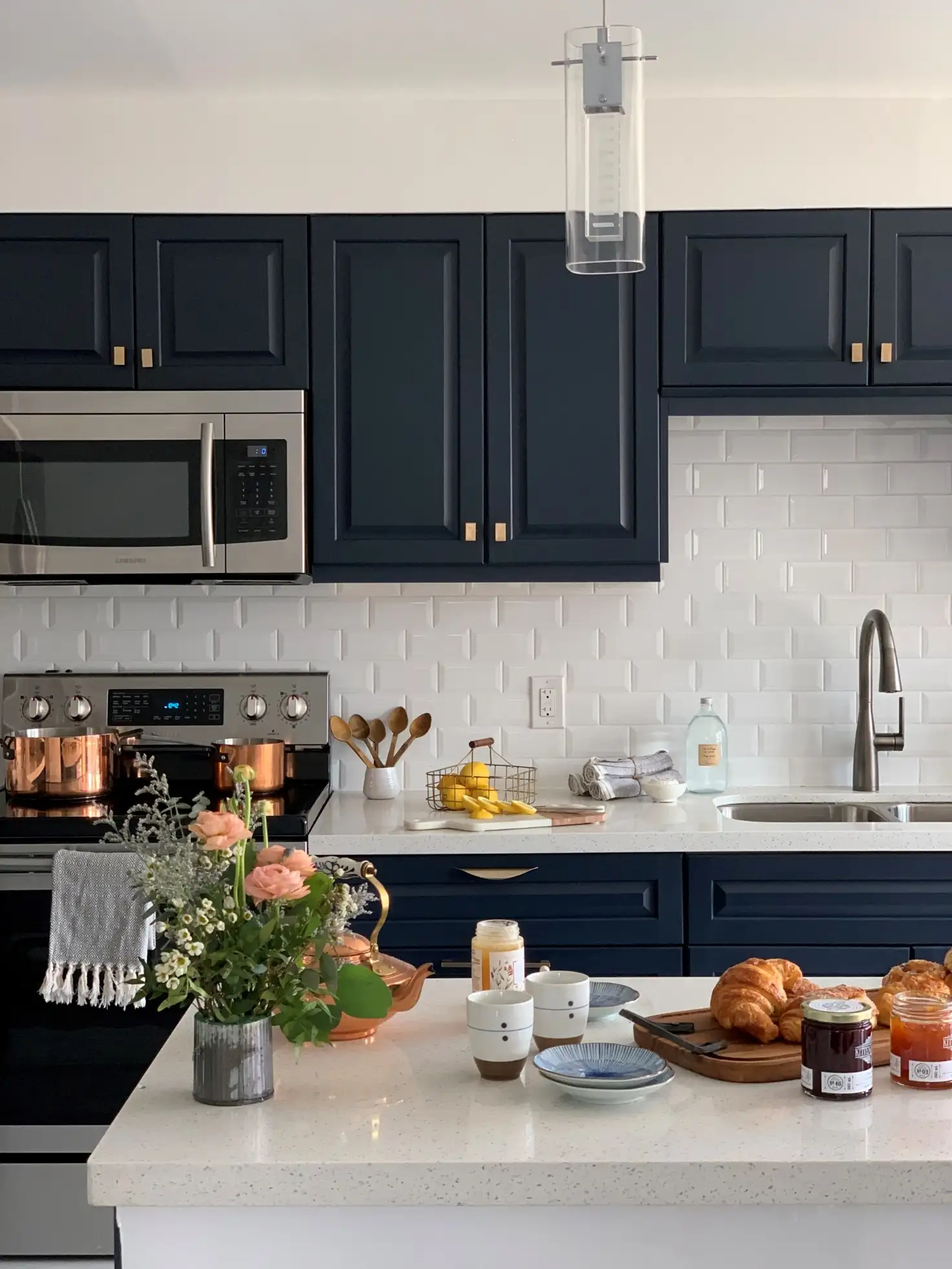 Bookcase Décor
Creative bookshelves with lovely knick-knacks, souvenirs, and accessories can really add your personal signature to your home! This cost-effective décor decision can display your creative personality and change the appearance of your living room or bedroom in the most inspirational way.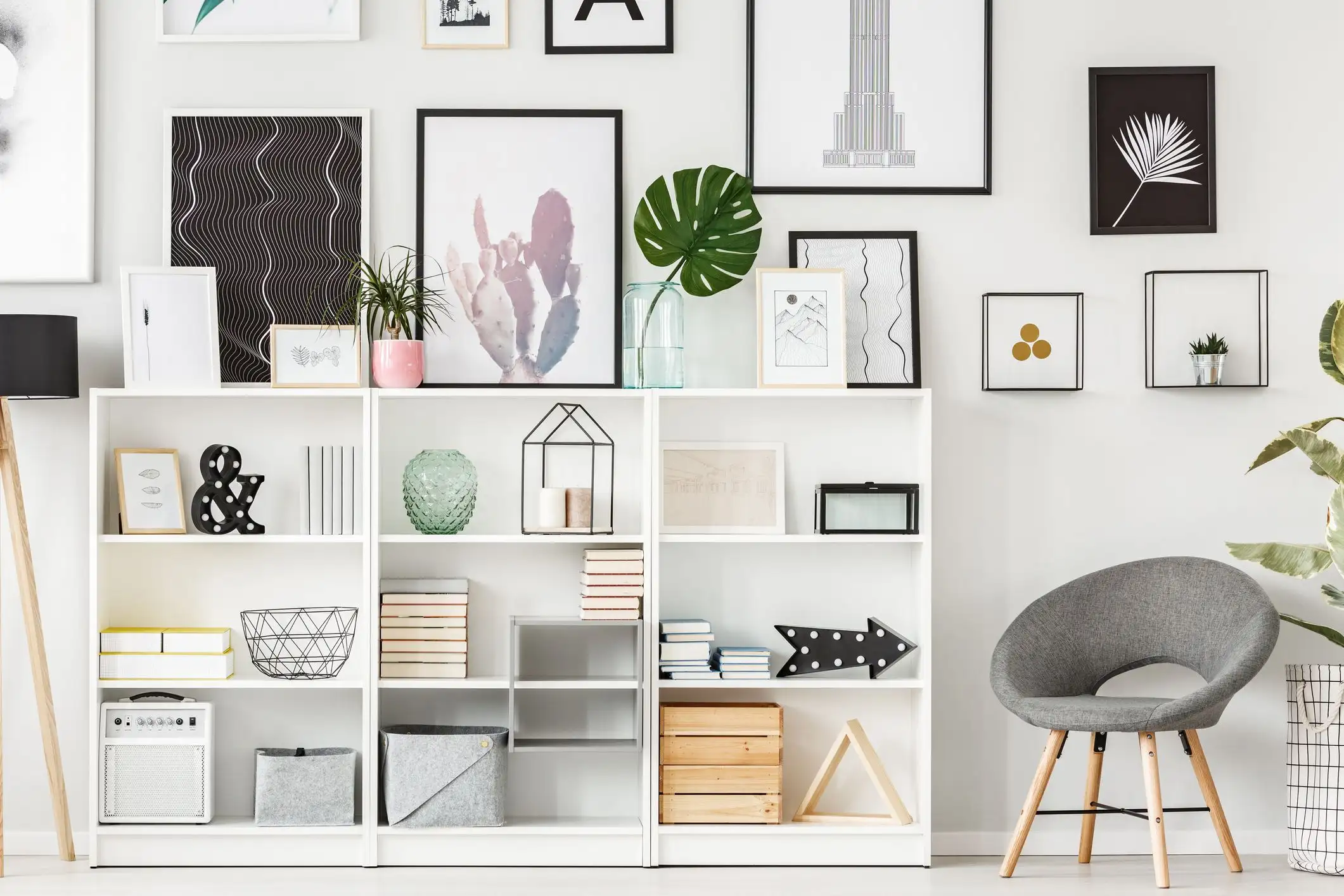 Replacing Your Covers
If you want to refresh your sofa, think about accessories. You can just update your throw pillows by buying new covers for them. You can play with colors and textures even if you have an empty wallet!