Travel-Inspired Interior Design
Do you like traveling? If your answer is "Yes," you can decorate your home with travel accessories. That's a great way to be inspired every day in your dwelling, even though your vacation has ended.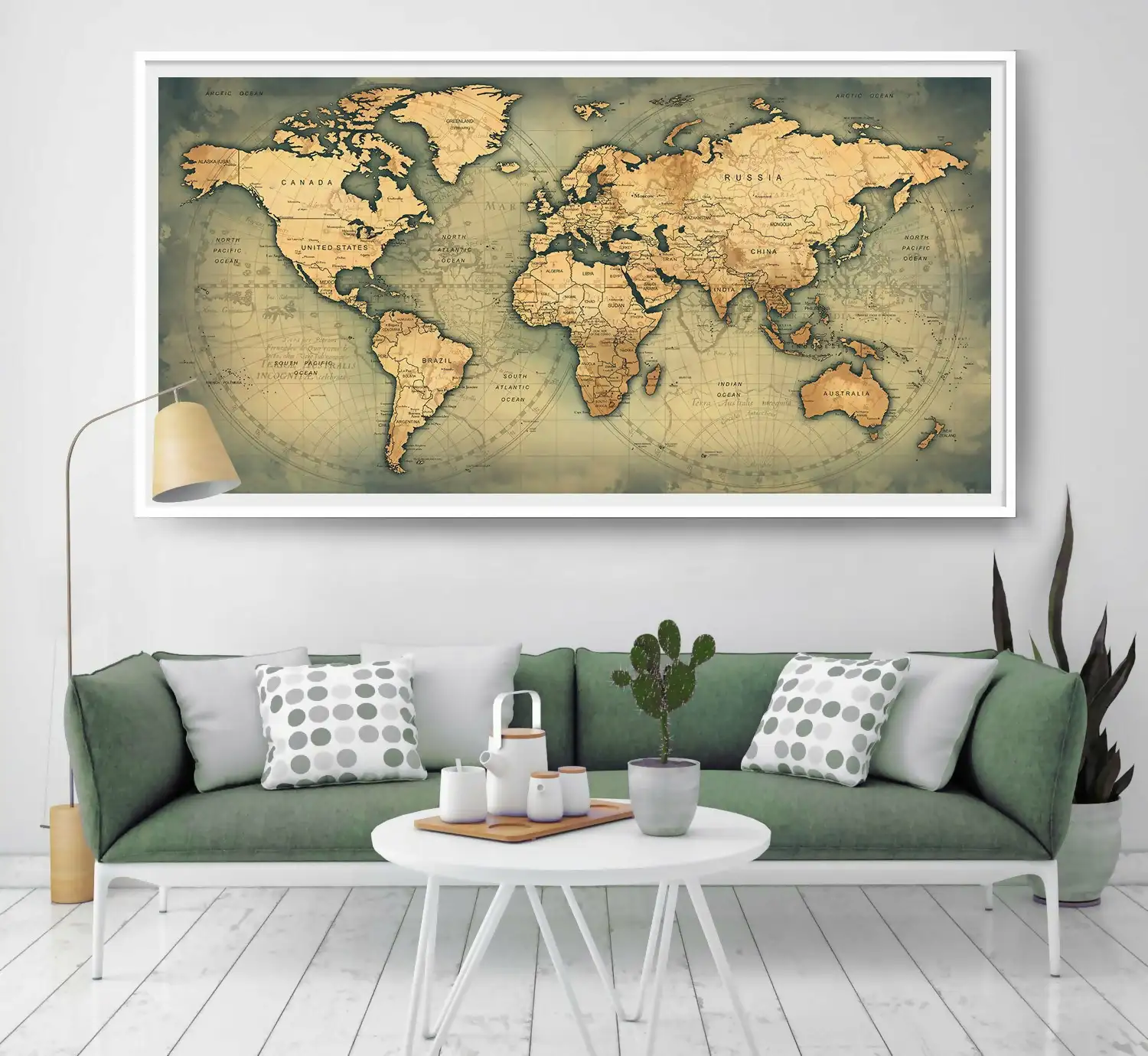 Travel-Themed Home Décor
Liven up your house after returning from a splendid city if you've fallen in love with their culture, mentality, food, and serene atmosphere. You could incorporate your travel décor ideas in the room where you need more inspiration.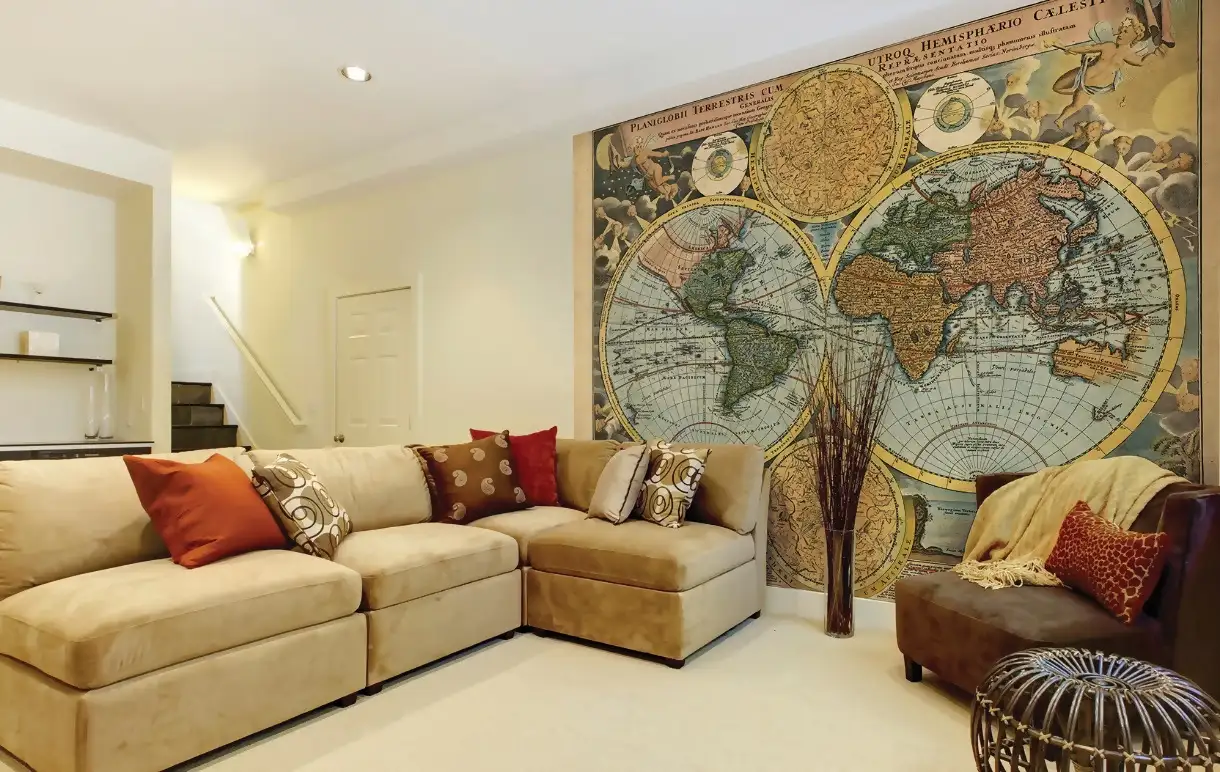 Travel-Themed Living Room
When it comes to decorating your living room, you could install travel décor elements to create a stylish interior. Usually, these can be wall art, an attractive furniture piece, or lovely knick-knacks from your past trips. Maybe you hunted a shark or went diving… give your living room a fresh look!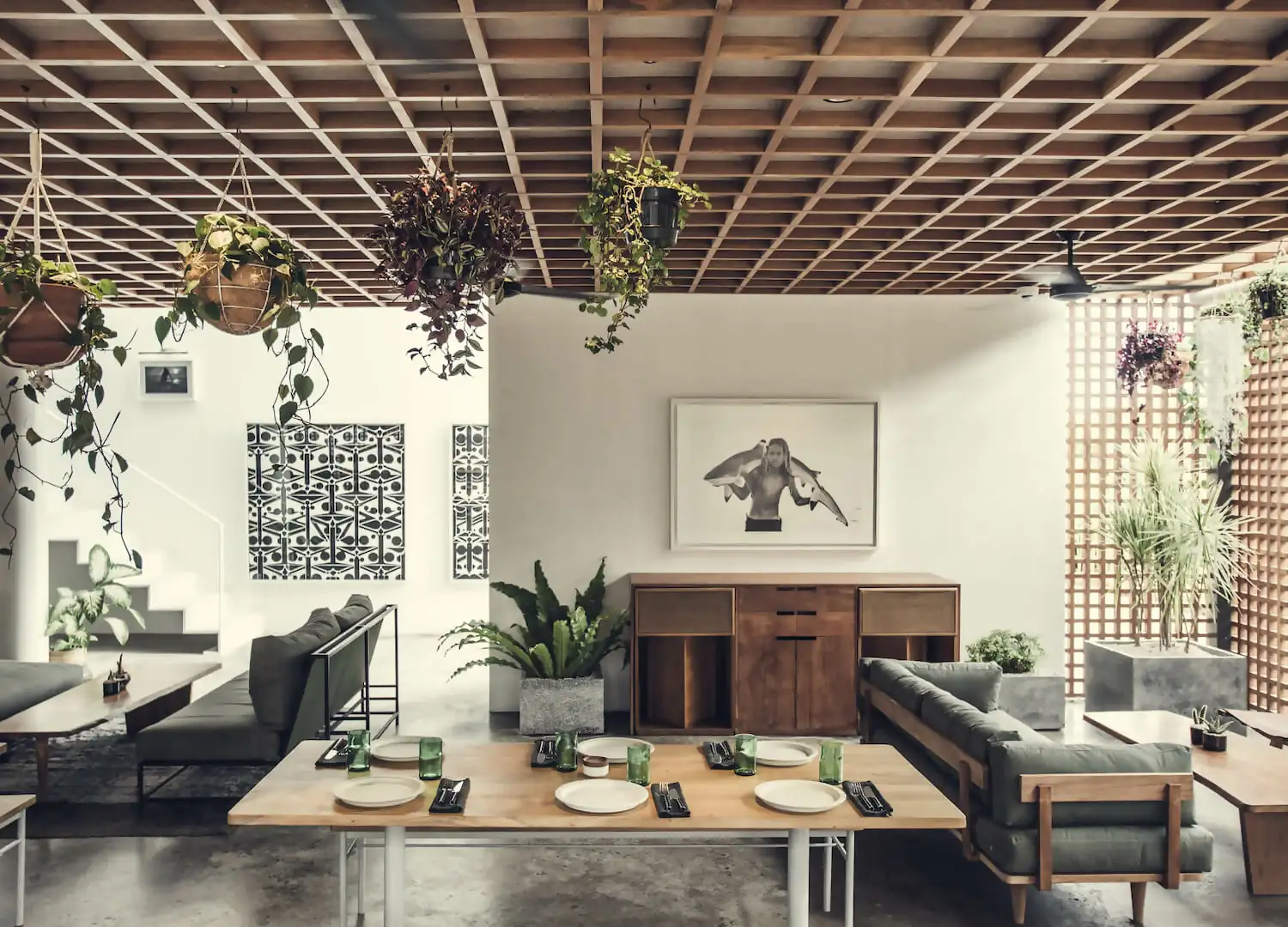 Travel-Themed Bedroom
To decorate your splendid bedroom, you could use travel-inspired items over your bed. Think about the place of your happiness, where it will be cool for you to fall asleep and wake up. Maybe it's only plans and you have never visited this city yet, but you will have sweet dreams and serenity in your head. What about Paris?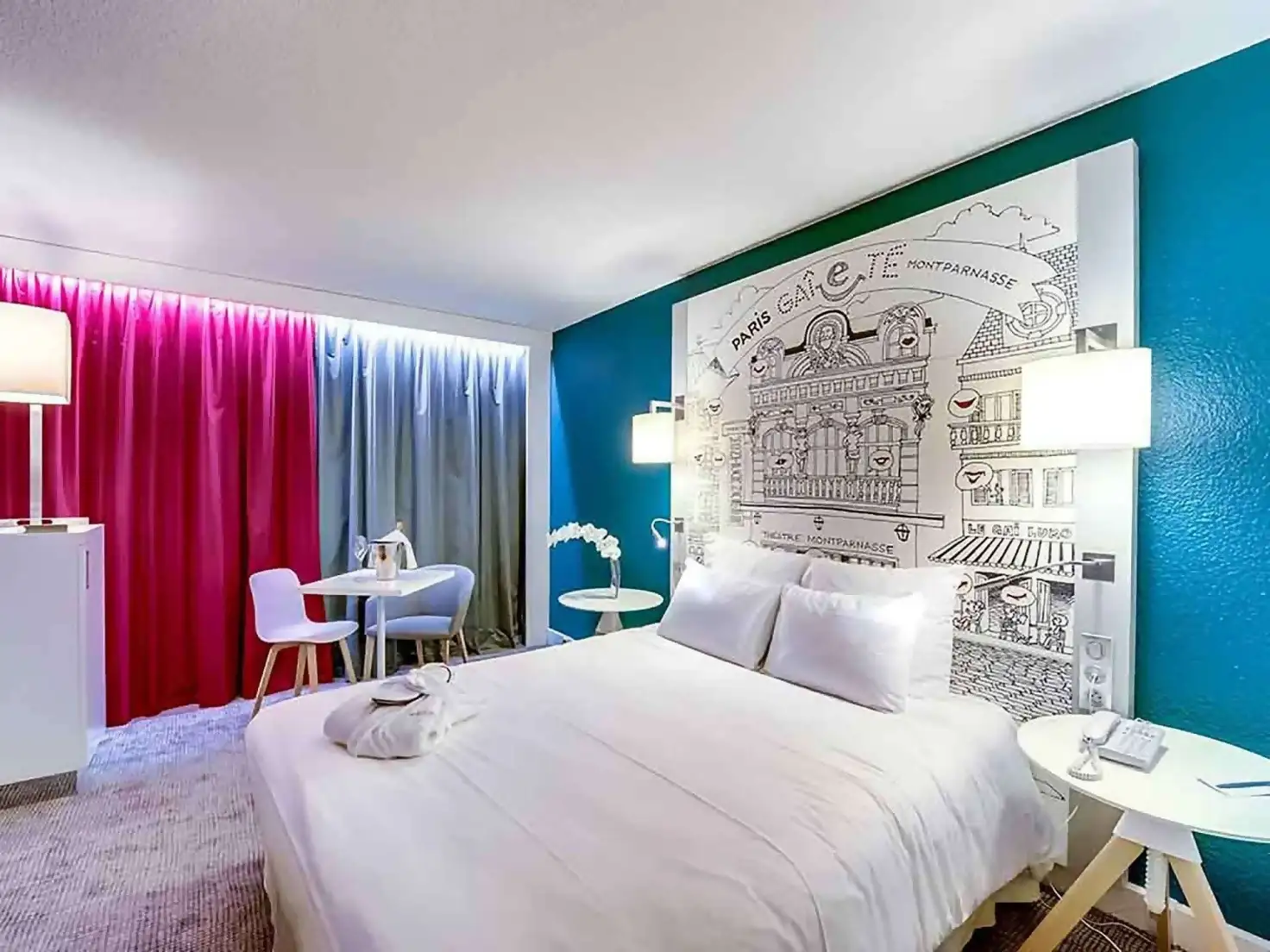 Also, you could sleep on travel-inspired bedclothes on a soft pillow, inspired by your favorite city. When you want to explore all the world, no matter how many cities or countries, depict it on your bedclothes. It's all about your dreams and inspiration.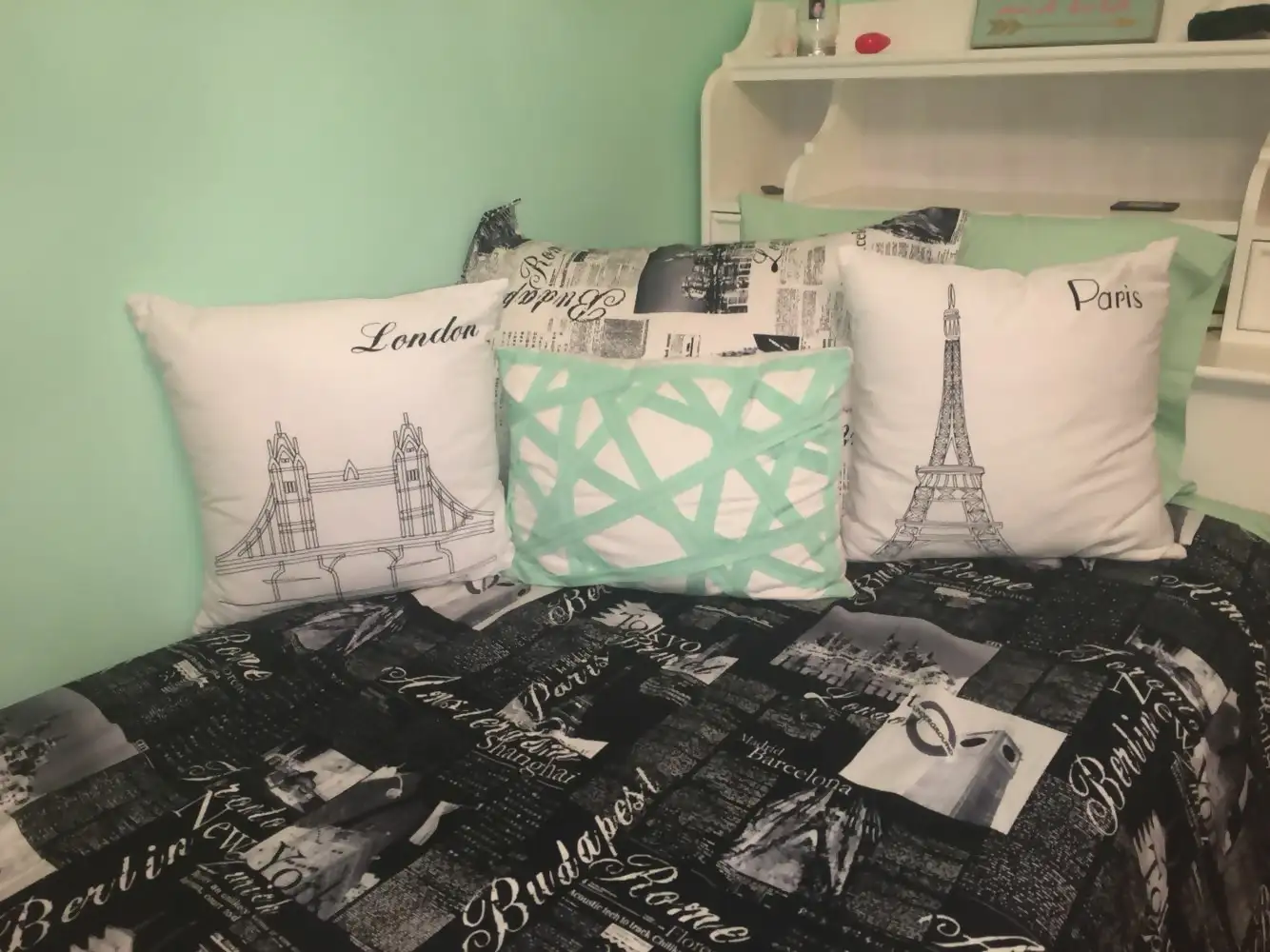 Travel-Themed Kitchen
It's time to discover the world while you are cooking or eating! You could install a wooden, metal, or paper map to create a relaxing space where you have a warm feeling.
This can be the main focal point of your kitchen. You could enjoy the national food of any country and look at that place on the map. Following that design is a great way to travel more.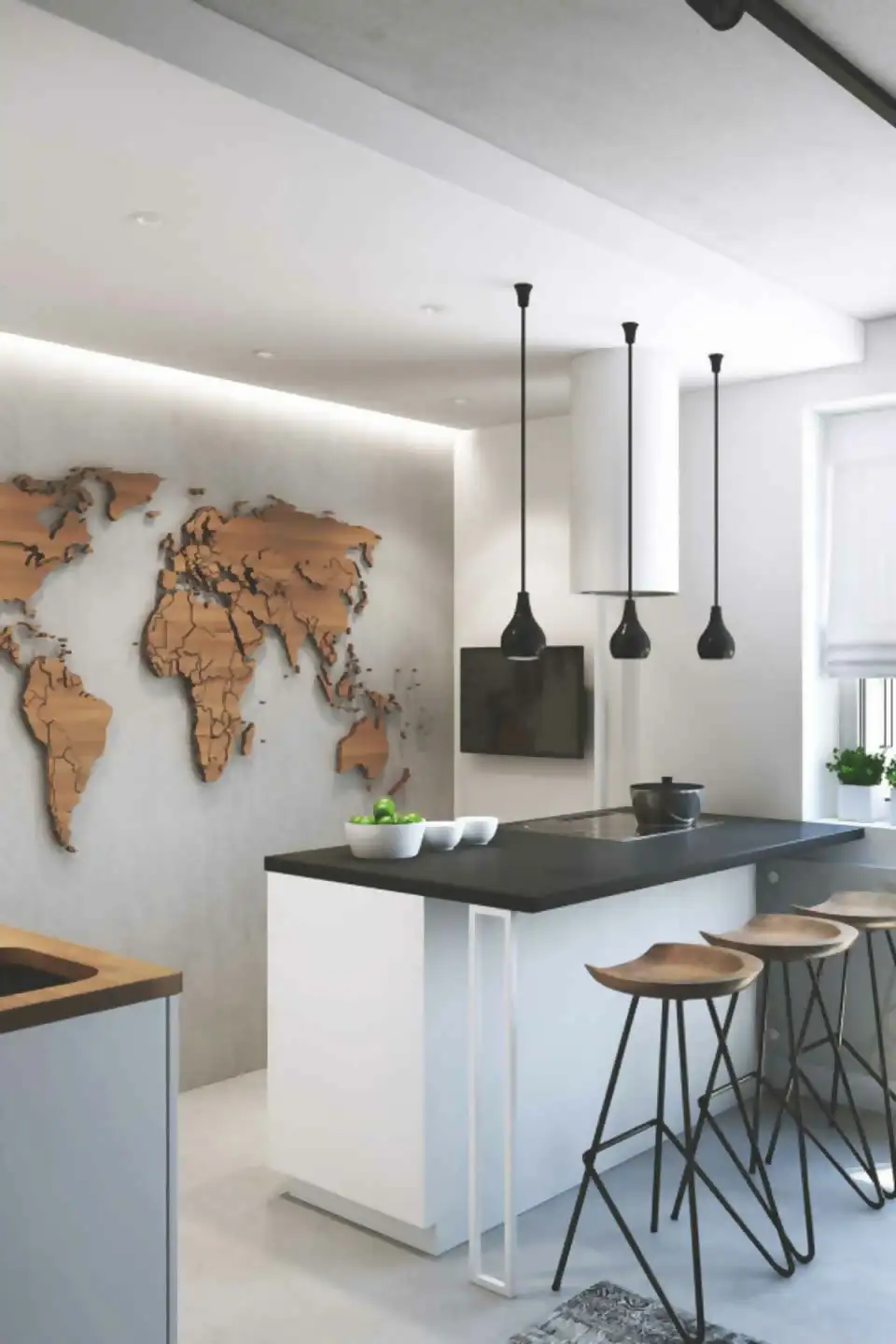 Think about a travel-themed tablecloth! This can make your mood better and dreams bigger.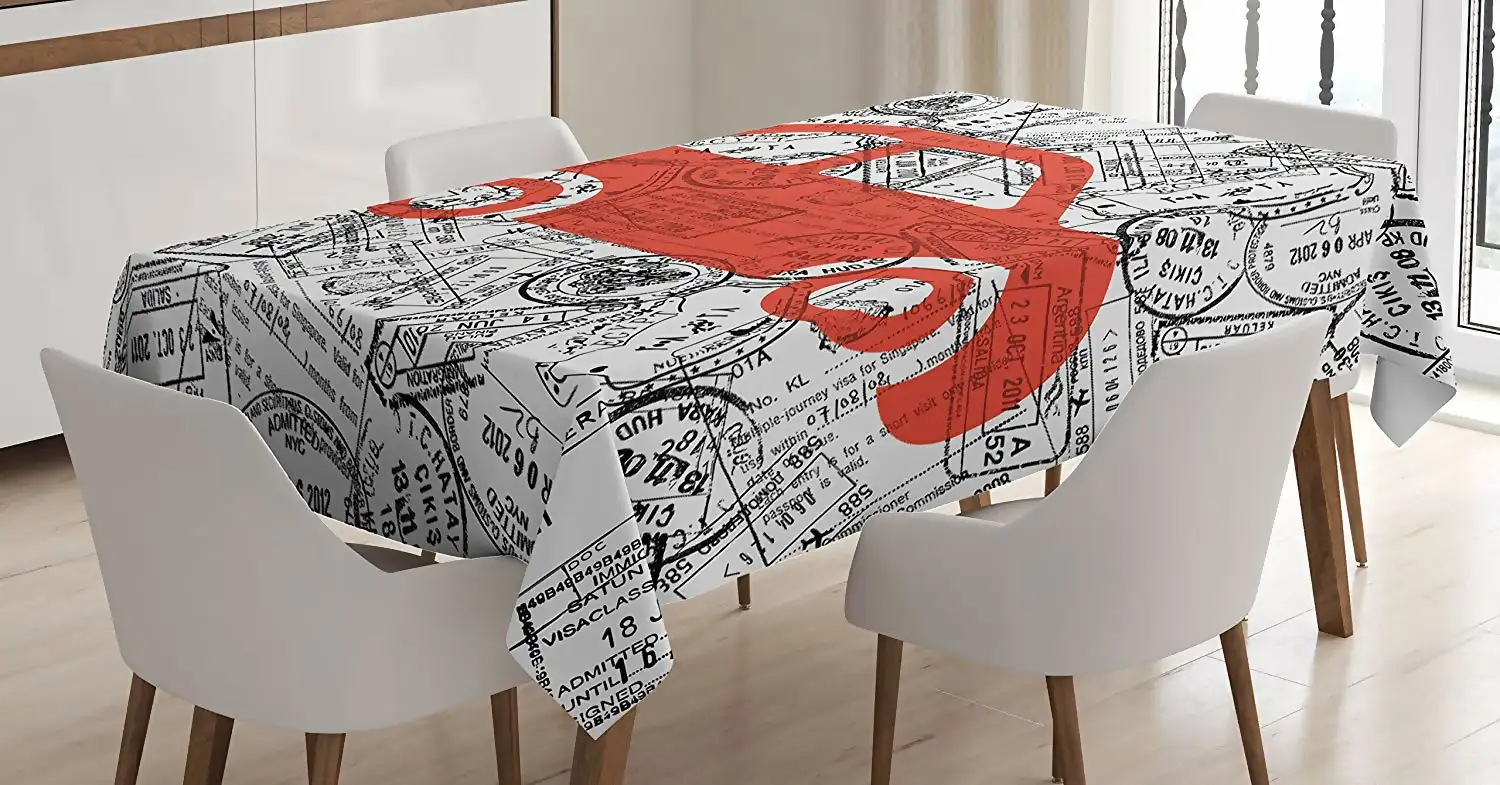 Travel-Themed Bathroom
What could be better than taking a bath and having the illusion of relaxing in the warm sea? For your bathroom decorating choose a shower curtain with a beautiful landscape. That's a great way to be inspired every day!
Travel-Themed Nursery
If you prefer to discover the world with your kids, decorate the nursery with travel-inspired elements. Do you like to travel by a car, plane, or ship? Think about it and install travel-themed décor items in your kids' room, such as cool wall art with various planes or cars, a lamp looking like a globe, a shelf for books in the form of a steering wheel to feel like a captain of a big ship.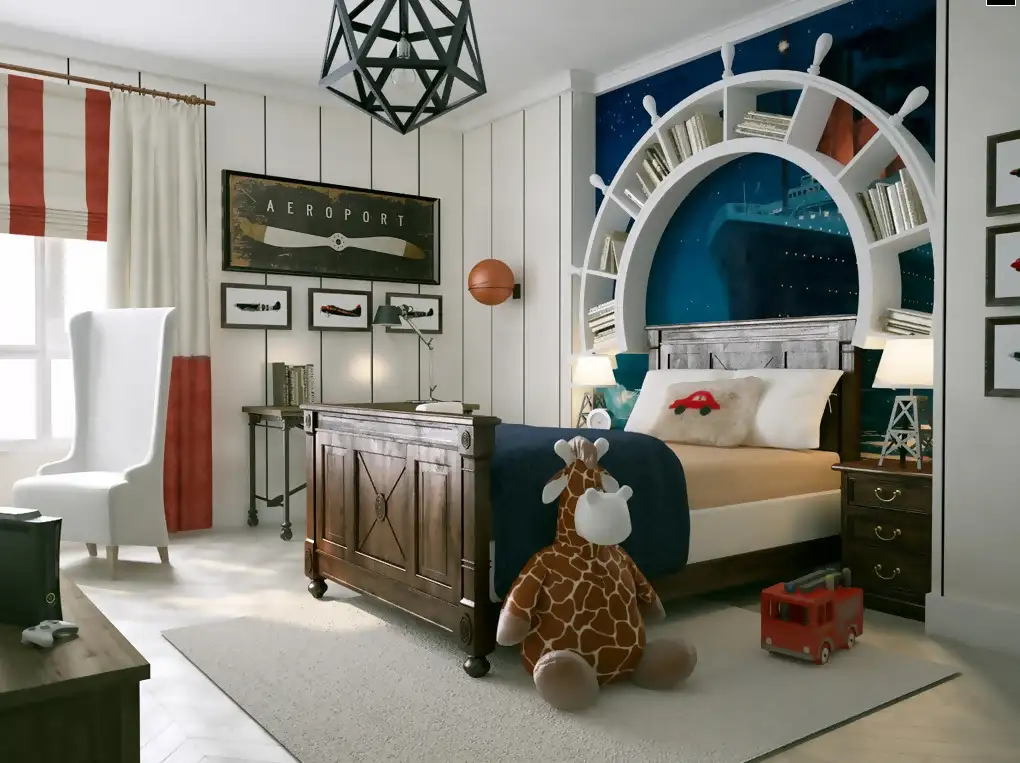 To decorate your nursery, you could install a thematic attribute of the city of your dreams, such as the Eiffel Tower in Paris, the Statue of Liberty in New York, Big Ben in London, the Tower of Pisa, etc. But if you choose this design solution, someday your kids will want to visit this city with you. Are you ready to save money for this trip?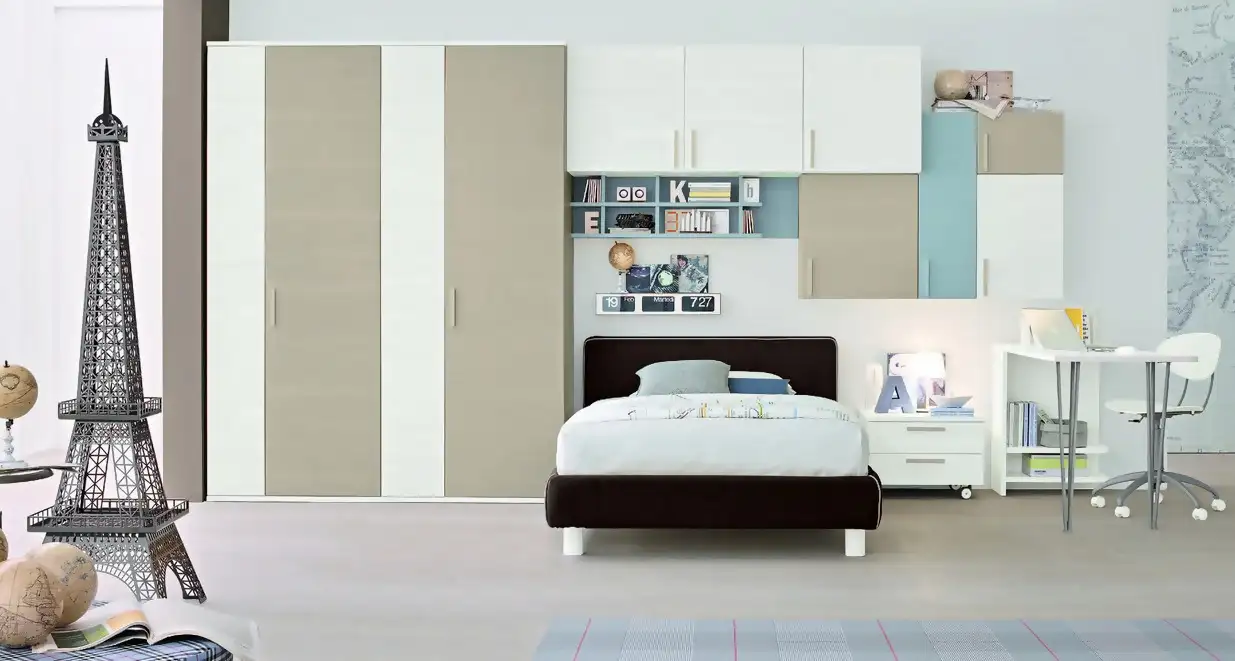 Think About Various Accessories
When you consider travel interior design, it's a brilliant idea to use lovely knick-knacks, nice travel attributes, and inspirational lifestyle décor elements, such as pictures, personal photos, a vintage camera, furniture pieces, globes, maps, tablecloths, bedclothes, suitcases, a shower curtain, etc. It can make your life more interesting and also, when you feel lost in life, dreams about travelling could inspire your adventures.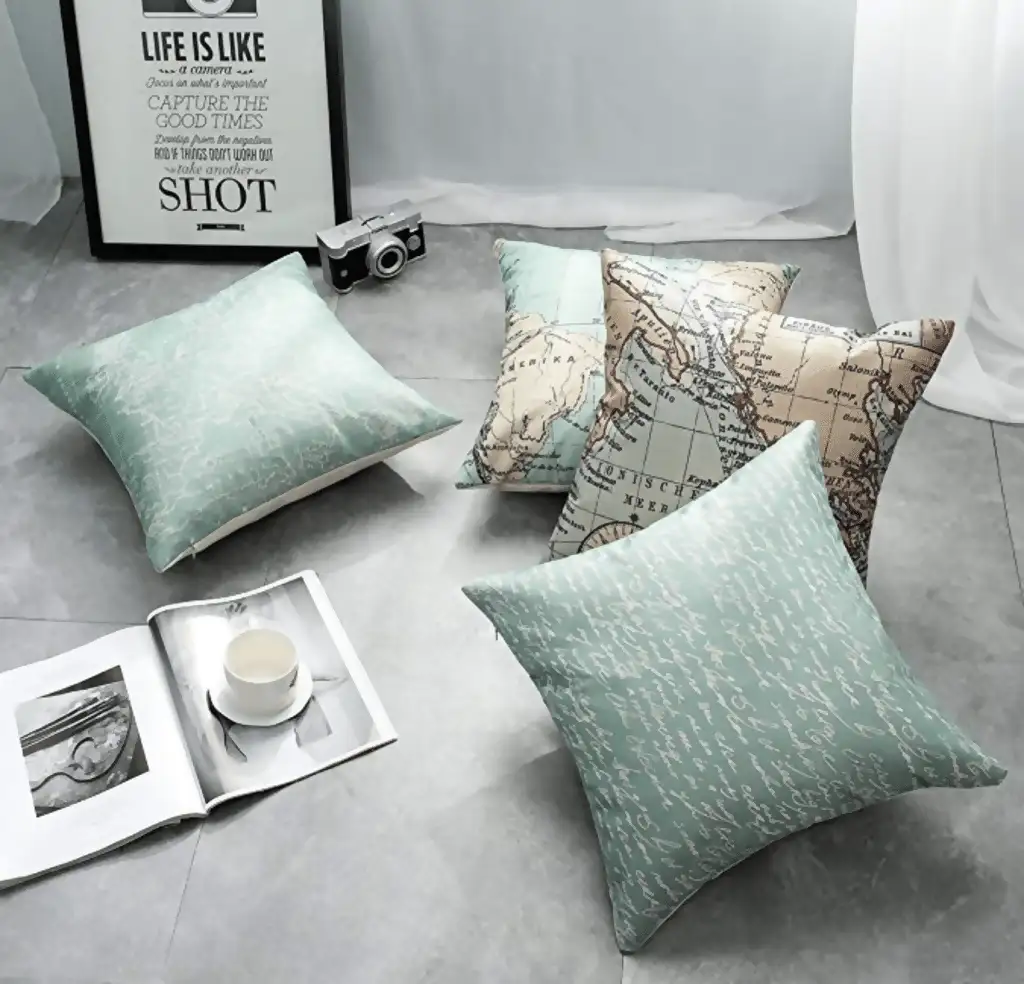 A Map Is Always A Great Idea
First of all, when we talk about travel home décor, the simplest way to use a travel theme in your interior is to install a map. When it comes to choosing a style of map, you could install a vintage, farmhouse, or modern one, whichever fits your dwelling in the best way.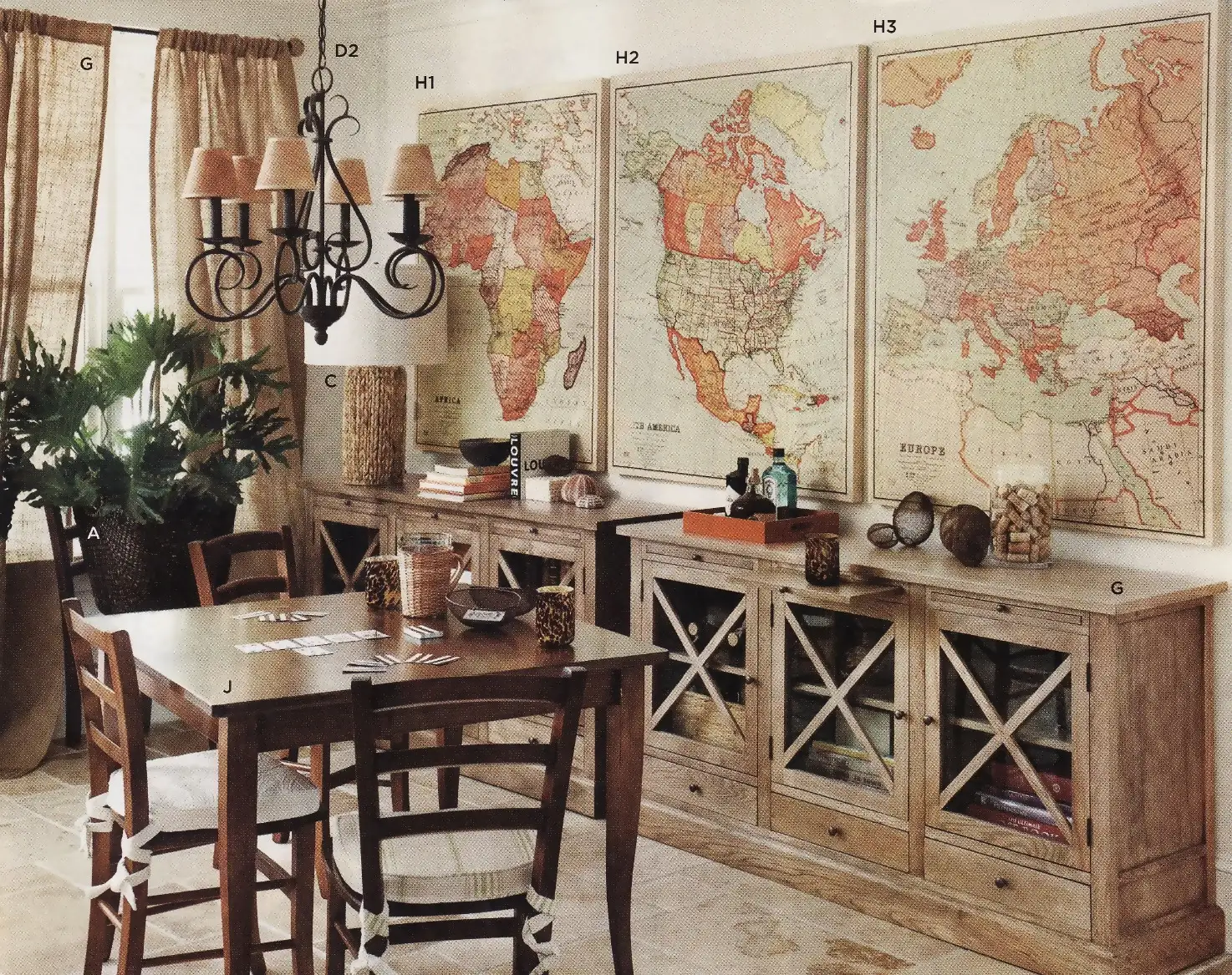 Keep In Mind Travel Magnets
When it comes to buying souvenirs from your amazing trip, almost everyone chooses travel magnets. This means you'll have knick-knacks with your memories.
You could create a magnetic board and add new ones after every trip. It's awesome to have a splendid souvenir magnets board, which makes you inspired to live and travel every day!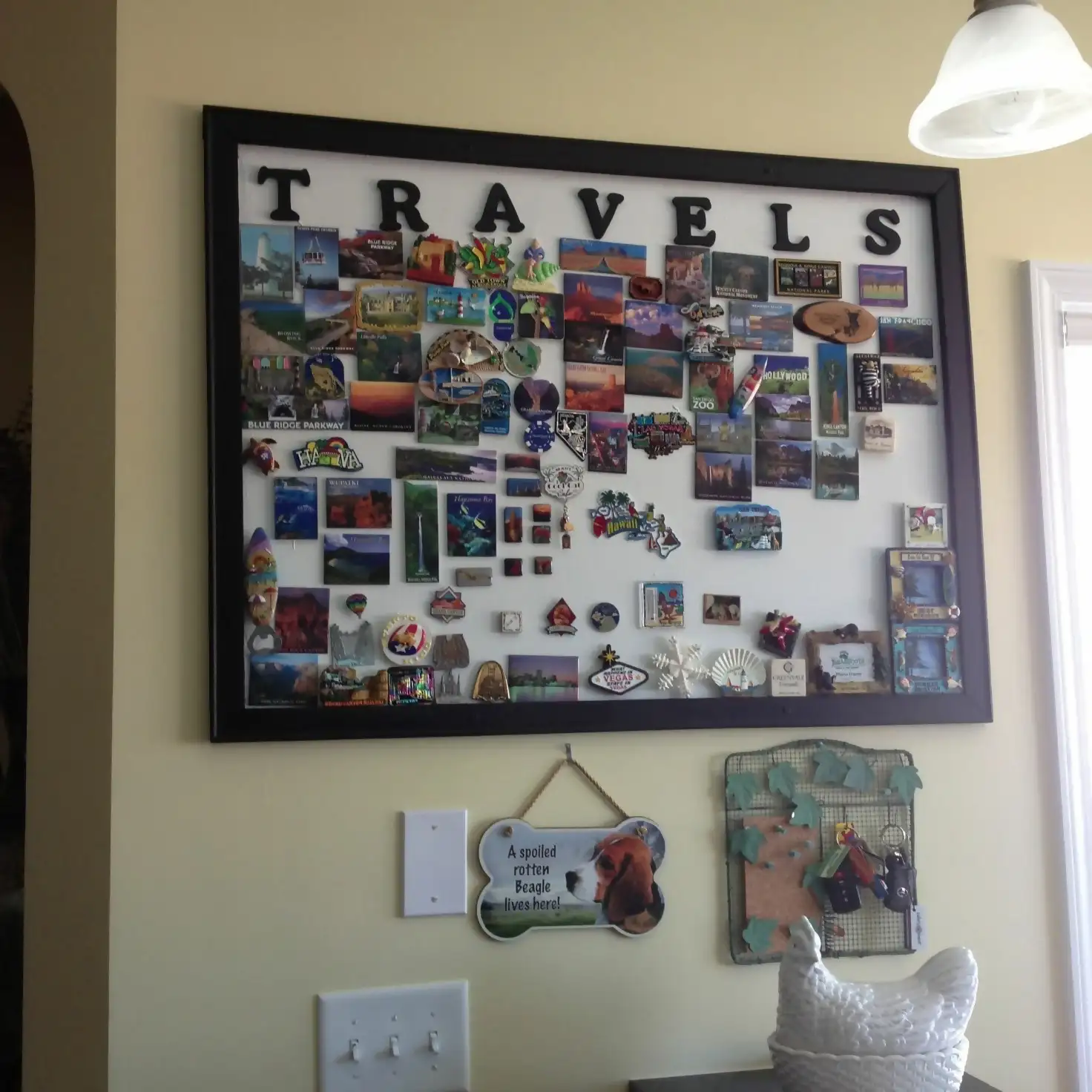 Most commonly, travel magnets are used on the refrigerator. That's a simple way to observe your favorite places. Also, this design solution makes your fridge brighter.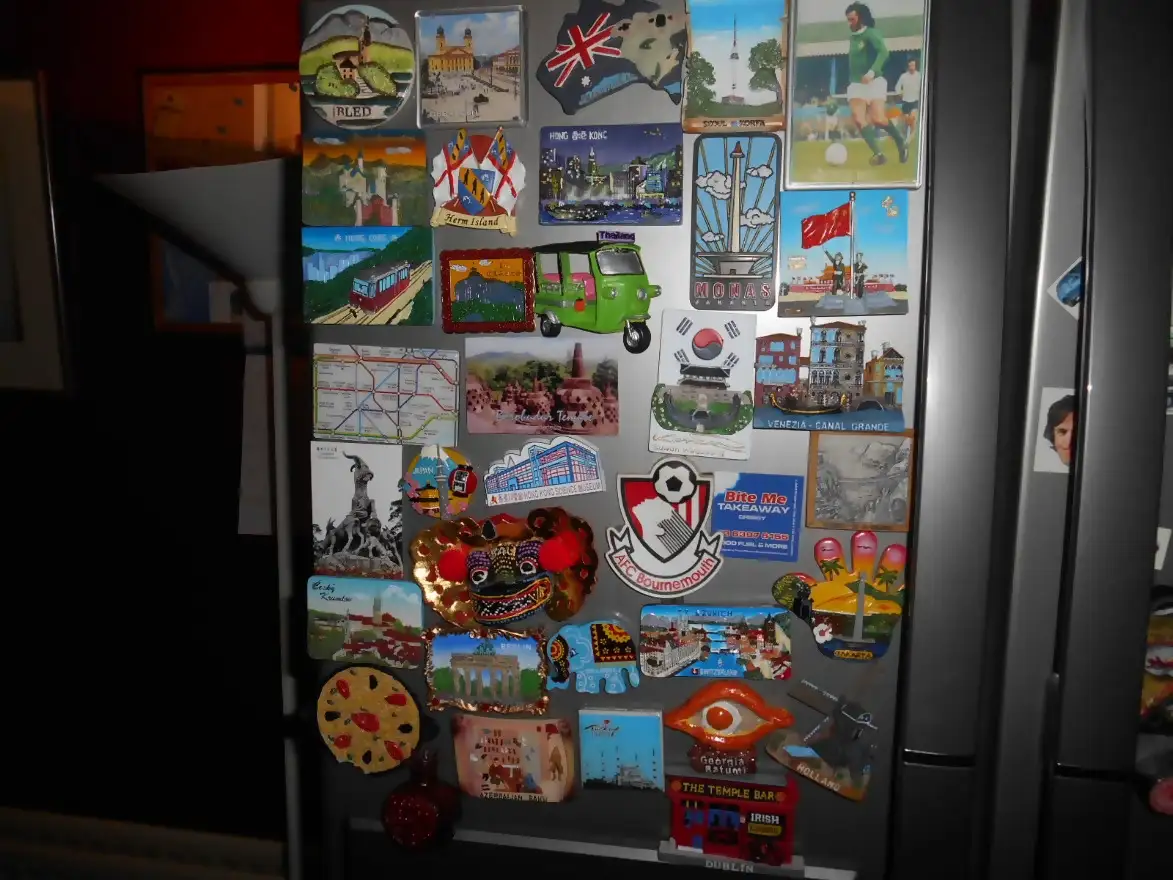 How About Suitcases?
You could use suitcases for more than just for your clothes which you need in the trip. Valises are great décor elements to create a lifestyle design with your own signature. This means you'll have functional storage in an unexpected item.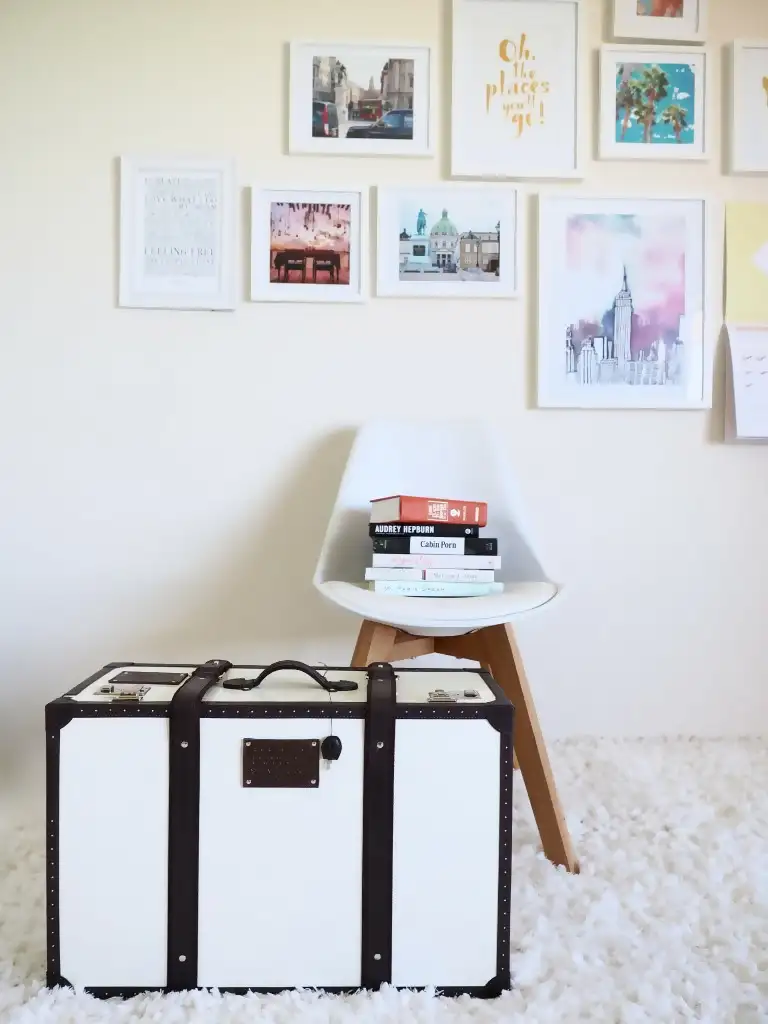 If you need more storage space, use suitcases in the form of a pyramid. It's better to place this in the corner of the room to increase aesthetic pleasure.
Also, you could organize bigger travel space with suitcases, travel-themed wall art, a globe, lovely knick-knacks, and plants from your favorite region.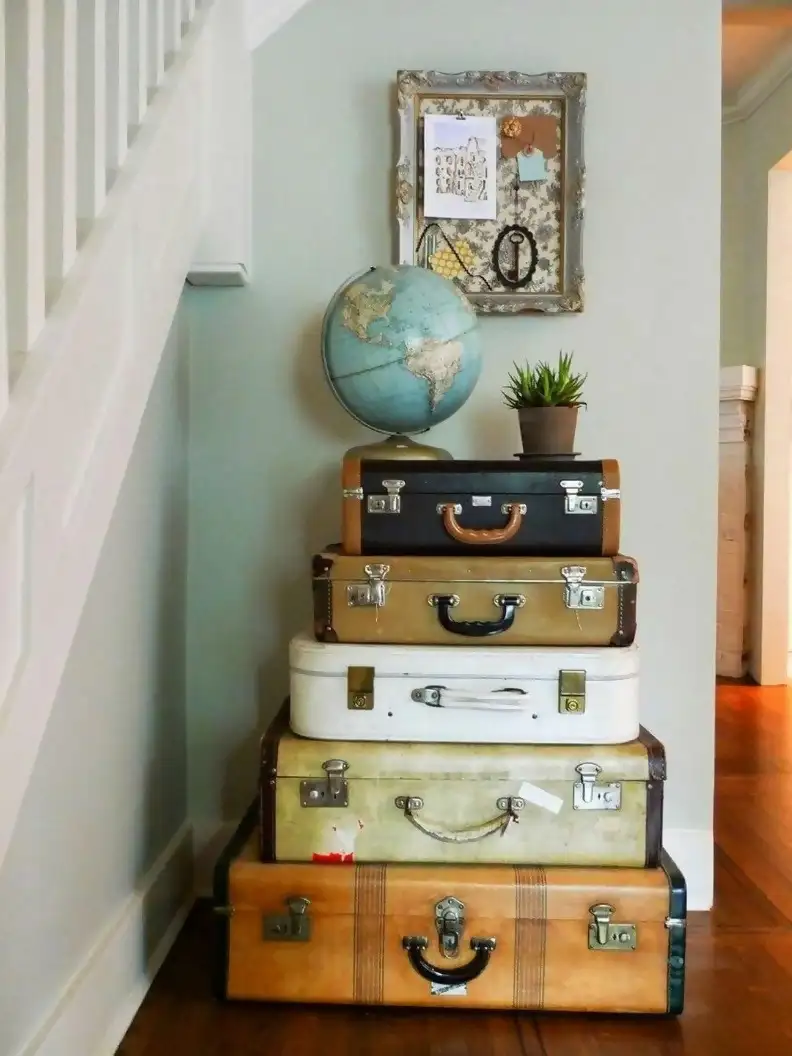 Do You Have A Globe?
A globe could be a part of a travel space or a separate item of your home décor. If you don't have plants on your windowsill, think about a globe.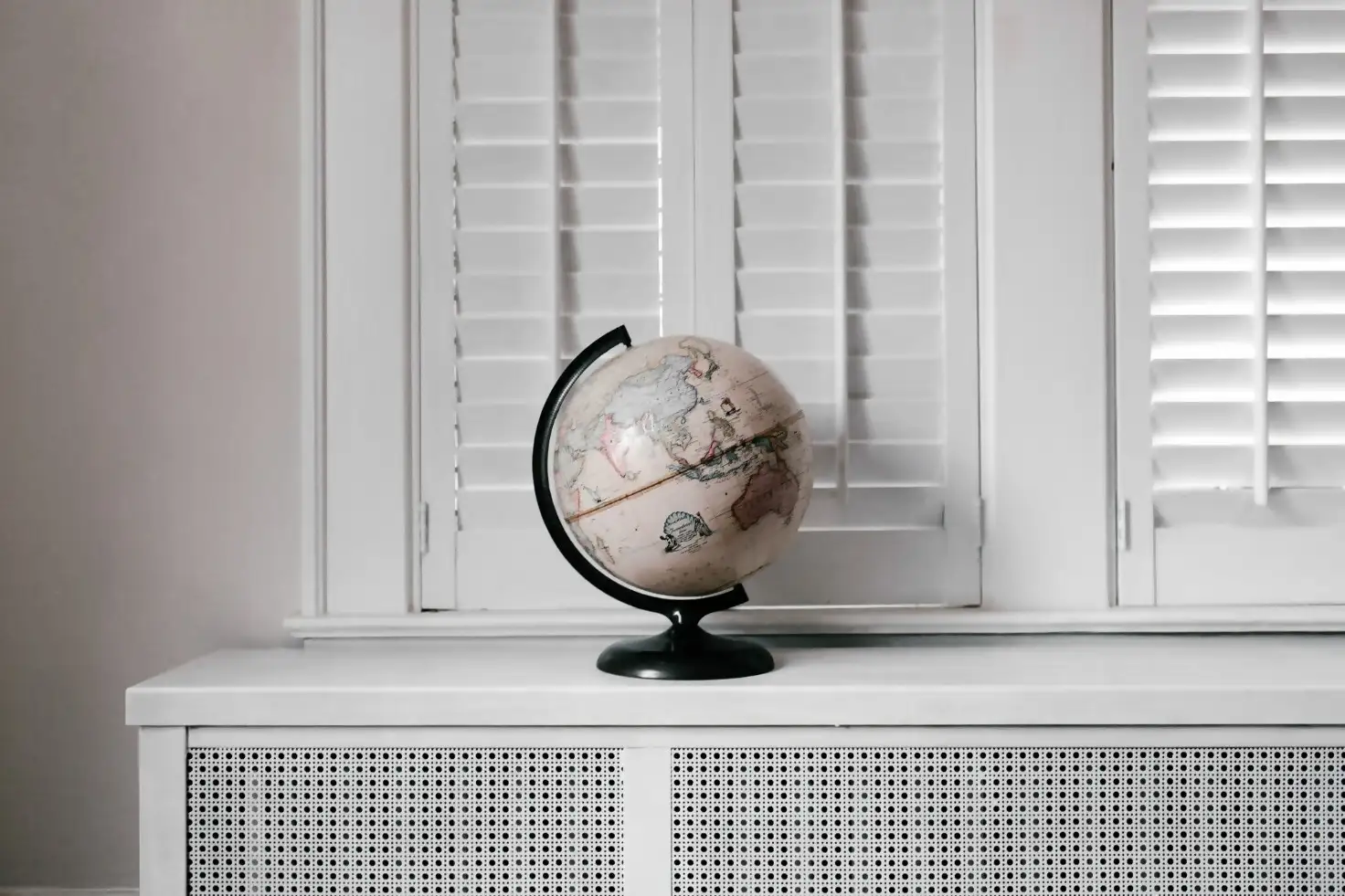 Create A Travel Ambience
What could be better than living in a cozy atmosphere where you feel inspired and happy? When you work in a travel-themed ambience, this feeling gives you energy and motivation to work harder and make more money for your unbelievable travel dreams!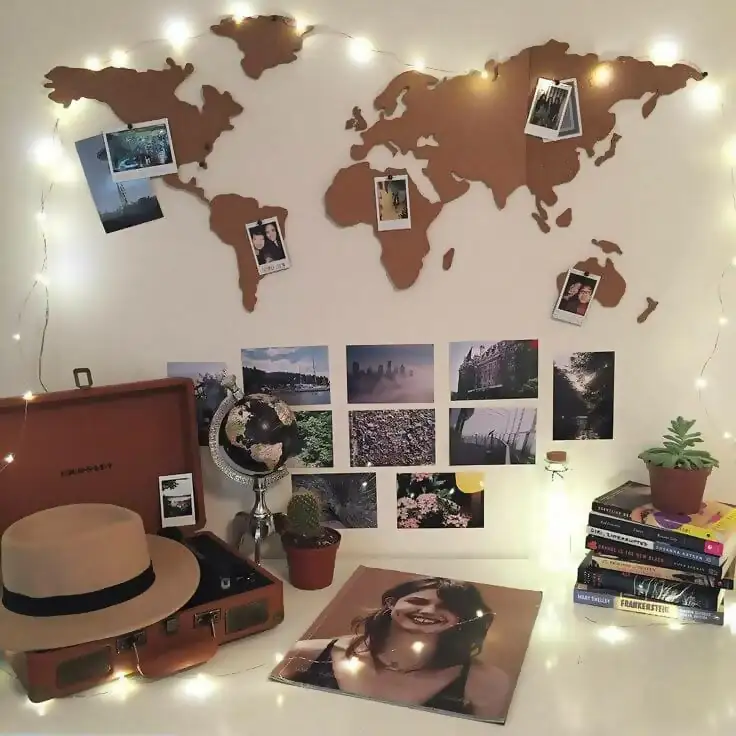 If you are a travelholic, you could forget about limits and decorate your home office like a travel kingdom. When it comes to decorating, choose an interior design style which you like, and follow this décor solution without doubts.
Have you fallen in love with Venice and dream about Venetian interiors? Maybe you prefer vintage… What's your favorite style?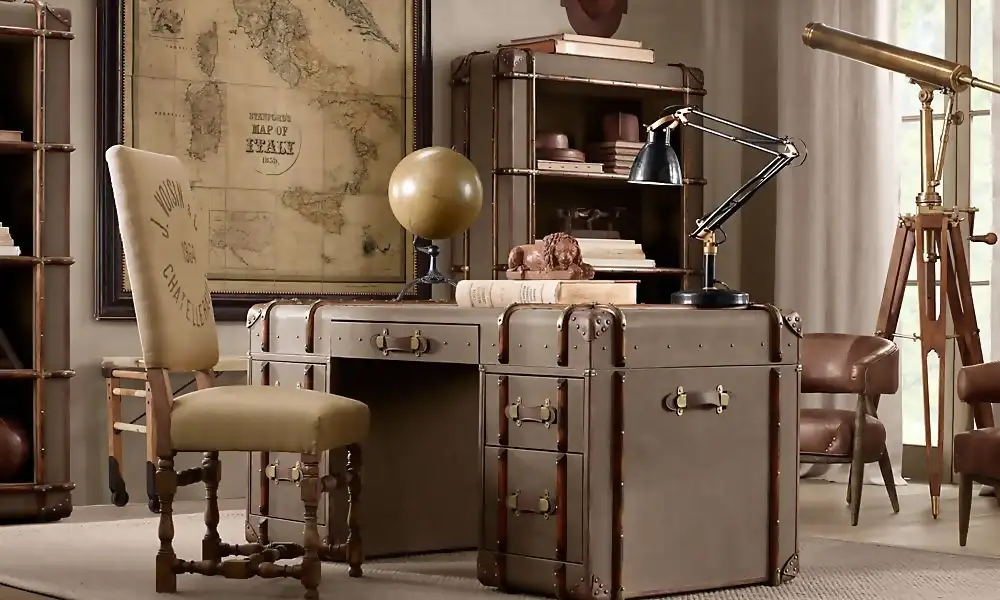 It's time to organize the dream place in your home. It's all about relaxing and having a possibility to switch from everyday life.
You could create a travel atmosphere in any room with thematic accessories. If you have a comfortable hammock, armchair, rocking chair, or massage recliner, use it to have better conditions for big dreams in a serene ambience.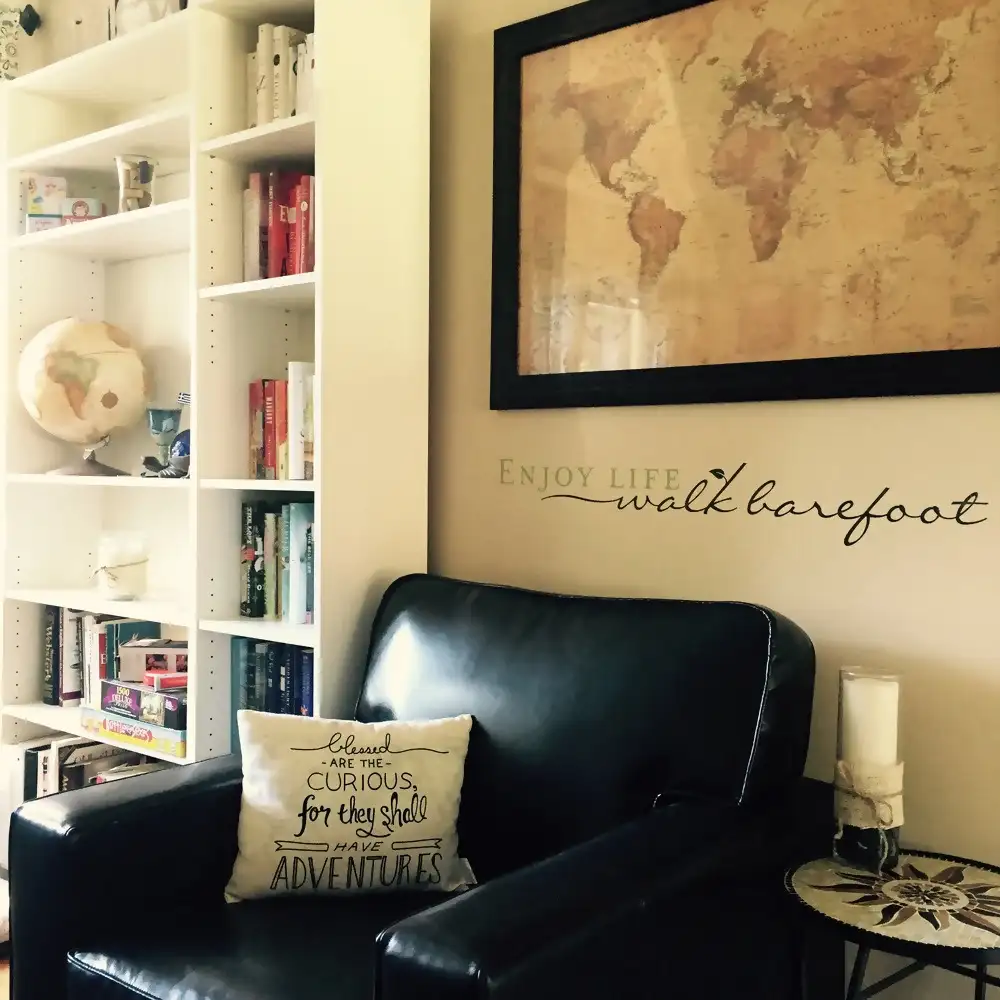 Travel-Themed Wall Décor
Liven up your home with travel-themed wall art! You could create an inspirational kingdom in your own dwelling, regardless of how often you have the financial possibility to travel and when your last adventure happened, last month or ten years ago.
If you are decorating walls, install travel-inspired pictures, photos, magnet boards, creative knick-knacks and other awesome accessories.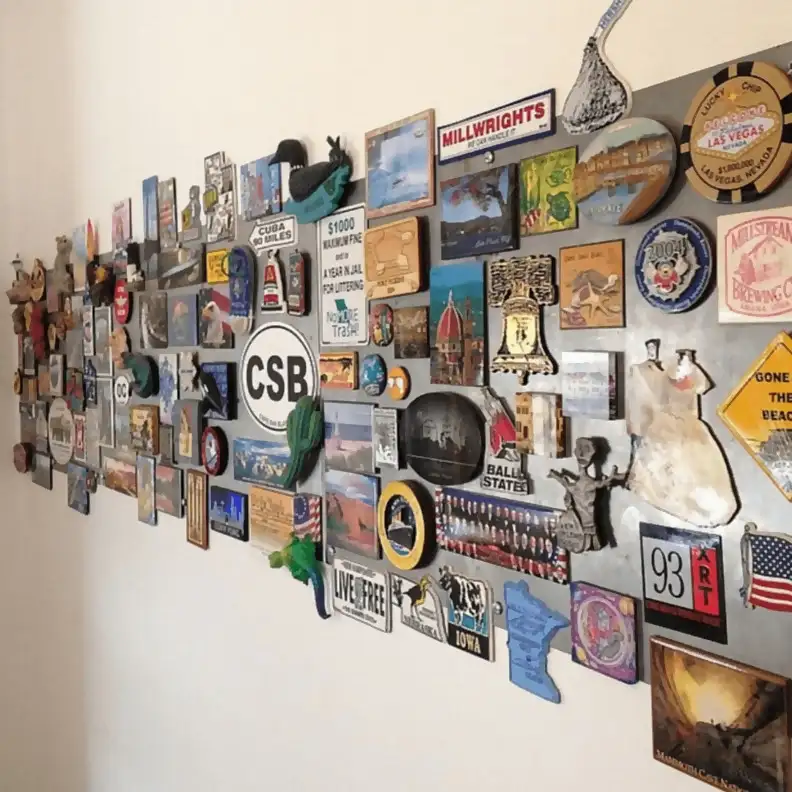 Create A Photo Gallery
What could be better than family photos? Only a big photo gallery! Mix travel-inspired pics with cozy photos from your home. It's always a win-win combination which can be the main focal point of your room.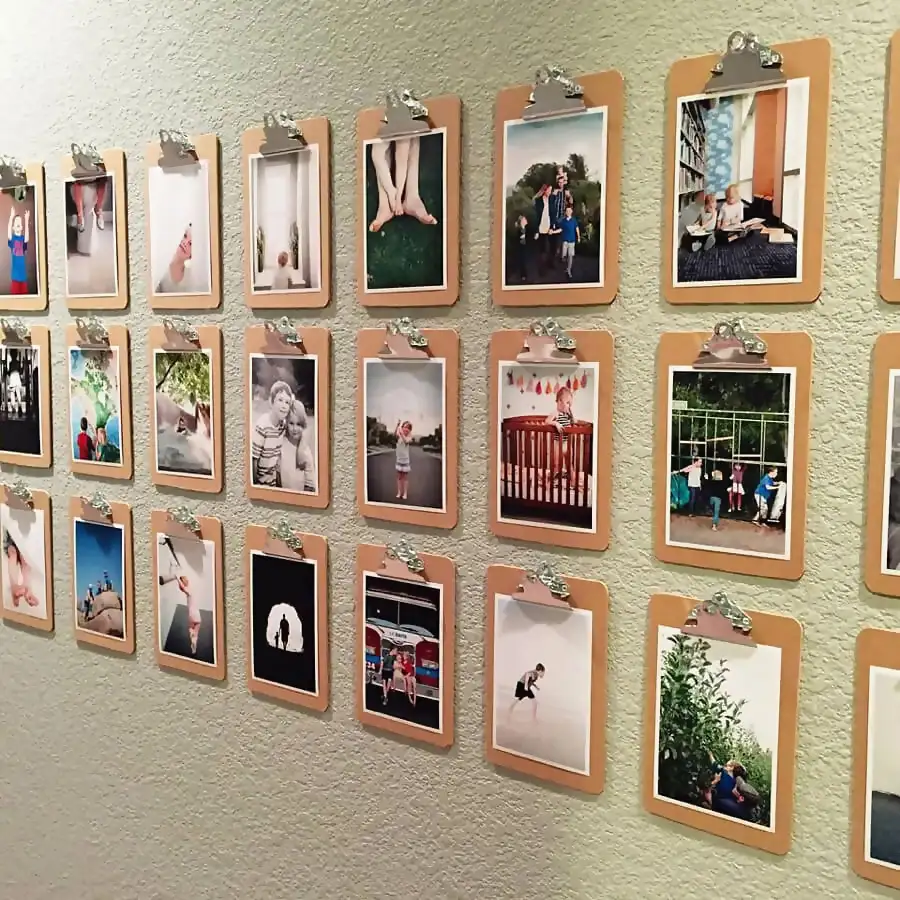 If you prefer a minimalist or contemporary décor style, think about extraordinary wall art. You could show your favorite sights from different countries which you like, with photos connected with places on a map.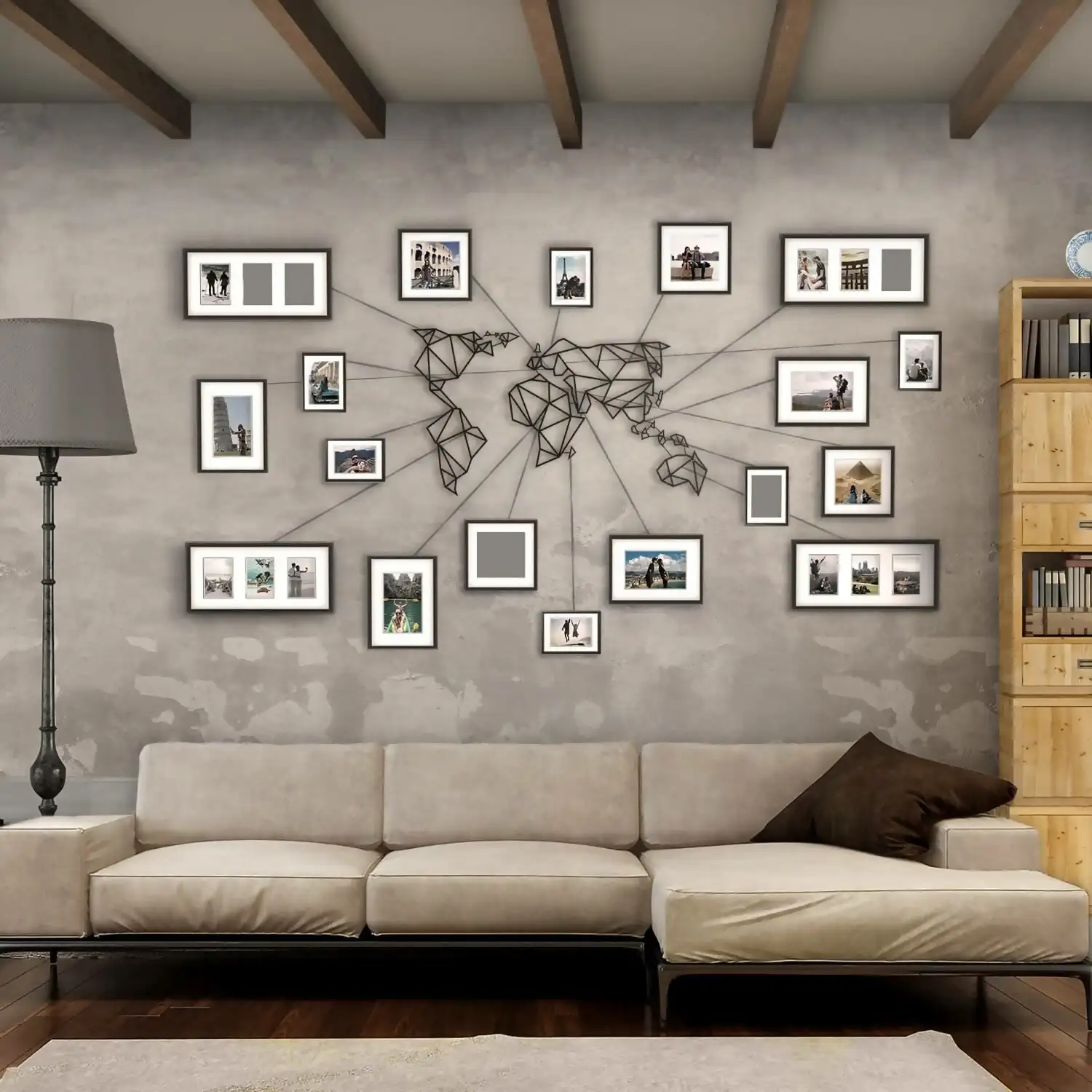 How About Motivational Quotes?
Of course, travelling is the best inspirational element of your life. When you lose your serenity, have many doubts, and feel extremely uncomfortable, go to a great place, where you can switch off everything.
To be sure, inspirational phrases on your wall will help you! Give a fresh look to your life and home décor! Are you ready?