Top Kitchen Styles
Is your kitchen style modern, contemporary, minimalist, country, eclectic, Venetian, or something else? If you're just discovering these various interior design styles, pay attention to the features and principles of each one. Then choose the best one to fit your décor taste and lifestyle.
Nowadays, a kitchen isn't a secret place, it's "the heart of the home." If you're decorating your dream kitchen, focus on quality and functionality of kitchen islands, cabinets, tables, countertops, sets, lighting, flooring, fridge, and sink.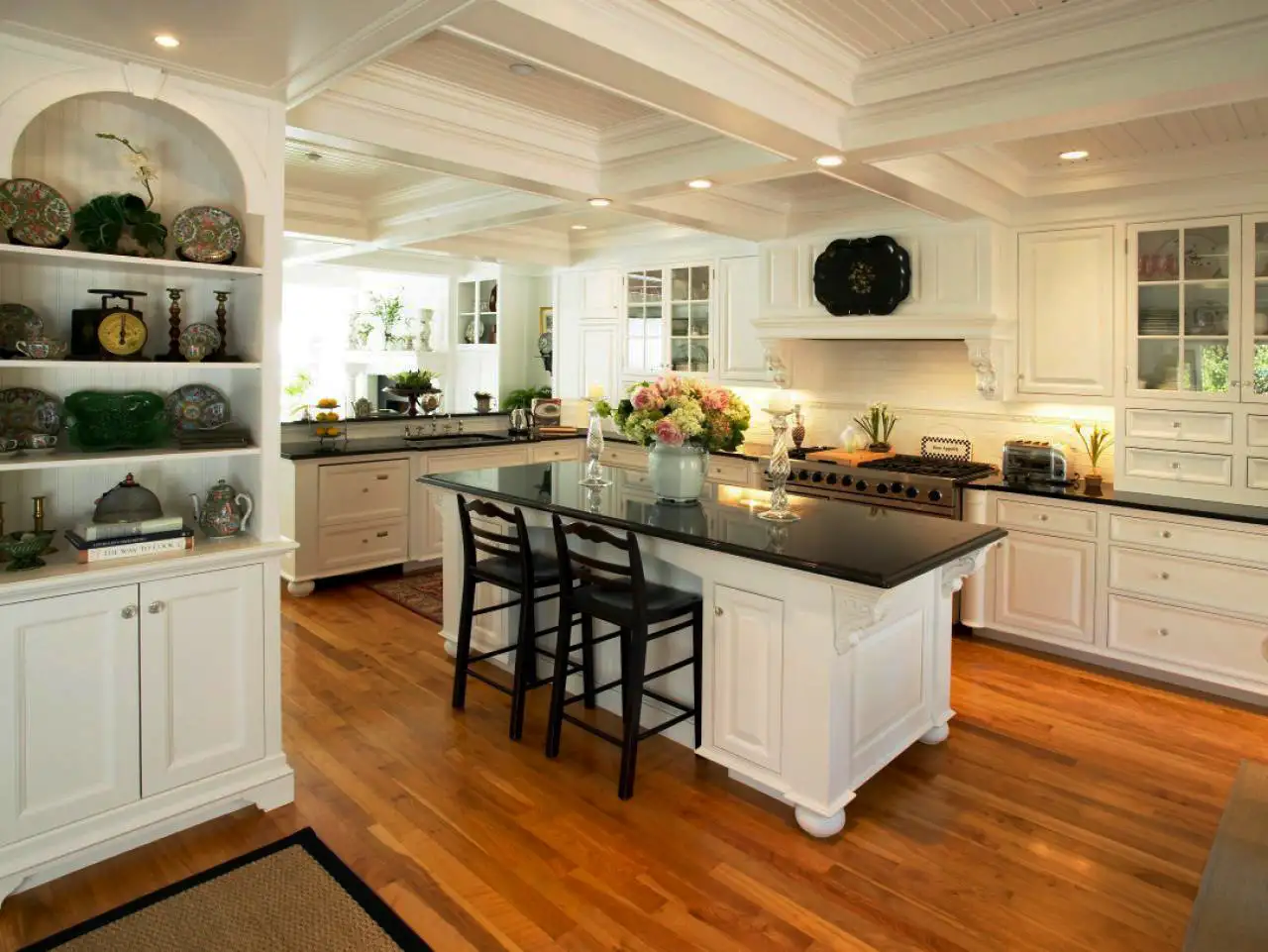 Modern Kitchen Décor
A modern kitchen features functionality and simplicity of a kitchen island with a hob and/or a sink, frameless cabinet for more storage space, only essential sets, straight and clean lines without fussy details. Most modern kitchen decor accessories are made from natural materials such as wood, glass, and stone. For instance, wooden cabins, tables, or cutting desks, or glass storage containers, spice sets, or cookware. Use natural materials for countertops and other flat surfaces.
If you select modern style kitchen colors, mix neutral hues with bold accents. Be sure of a winning combination of white, grey, or black with matte red. Playing with hues, stick to classic color mixes, so as not to make a colorful mess.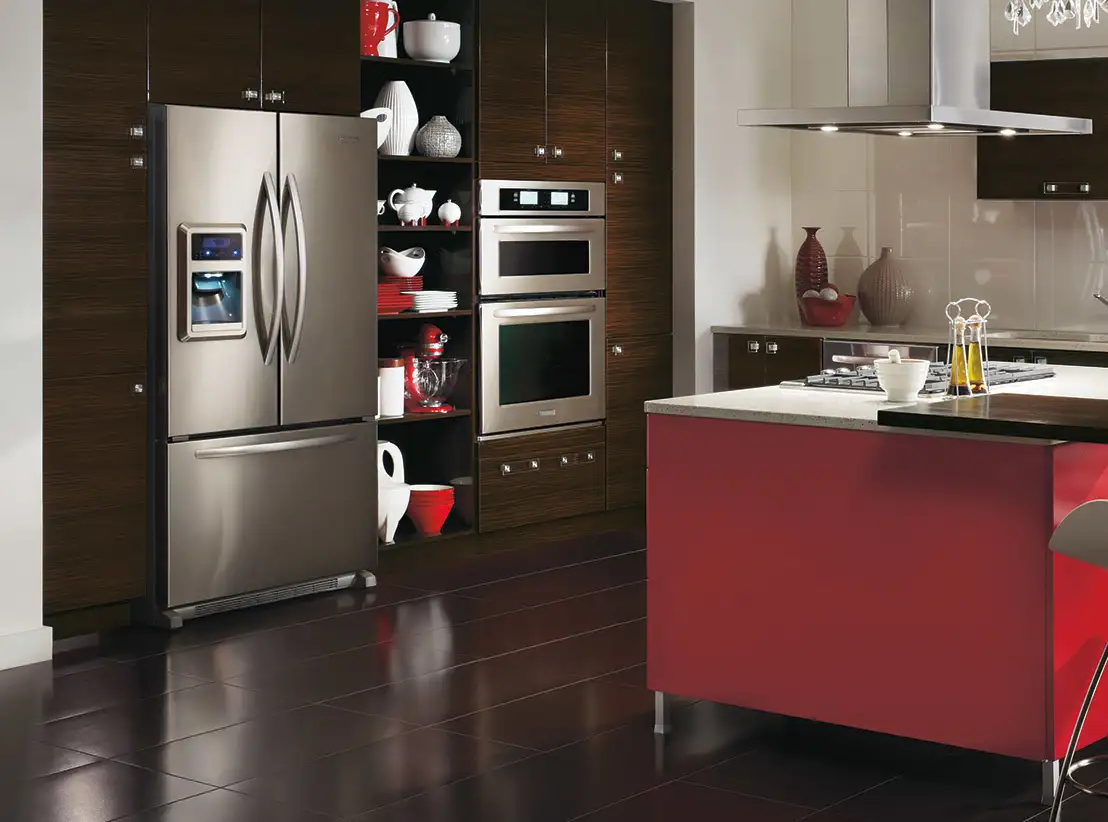 An Unexpected Design Solution For A Stunning Modern Style Kitchen
To utilize the natural beauty of modern architectural details, create stone or brick wall art in the kitchen. This modern wall decor may be the main focal point of your kitchen.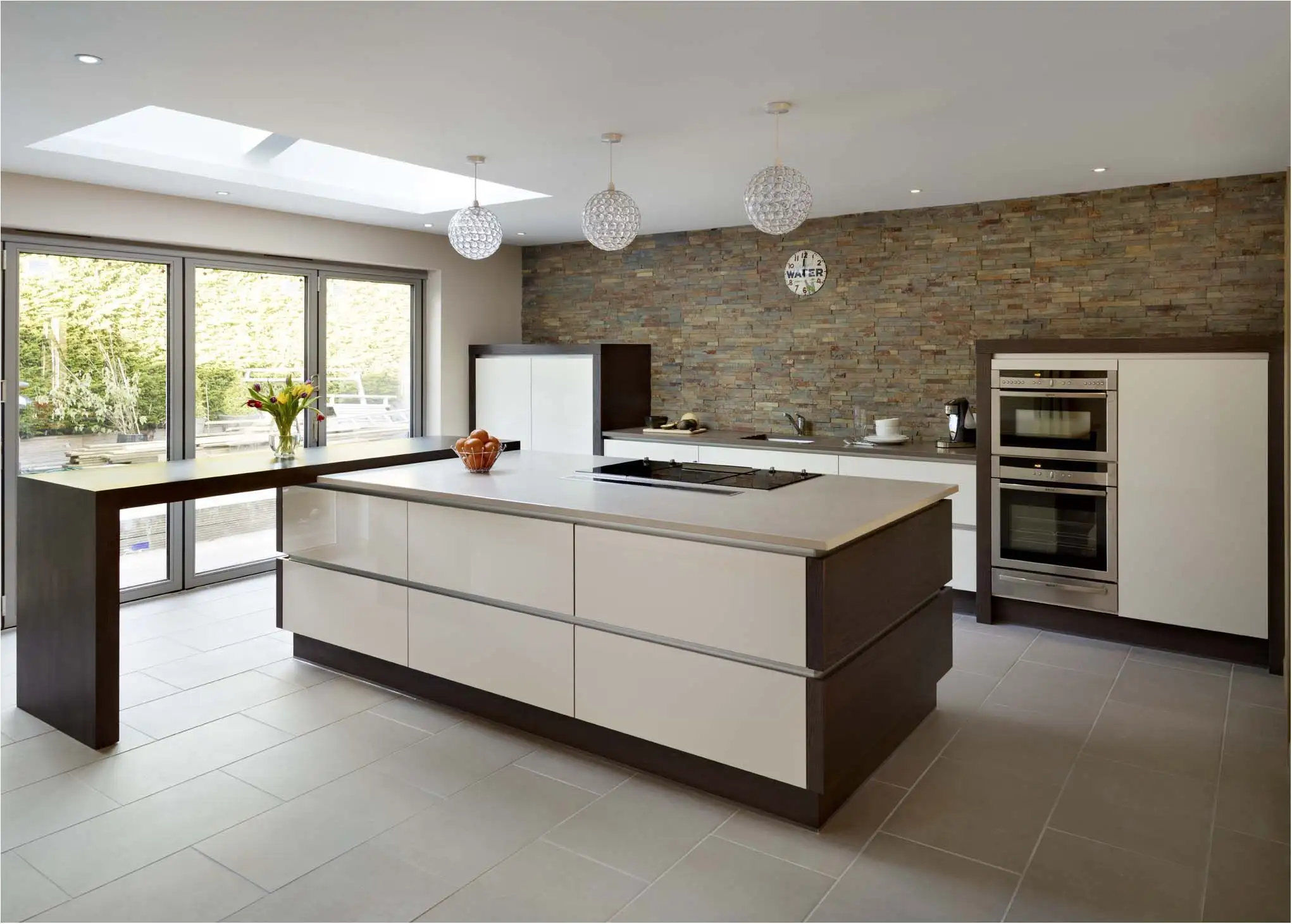 Stylish Contemporary Kitchen Décor
If you want a fresh décor cocktail of modern style, a contemporary style kitchen is exactly what you need. This mixes modern and minimalist elements, pure simplicity and purpose, abstract and definitive wall art.
If choosing a contemporary style kitchen, opt for a well-designed and functional kitchen island, cabinet, cupboard, table, countertop, and sets. It's better to select neutral color variants with bold accents.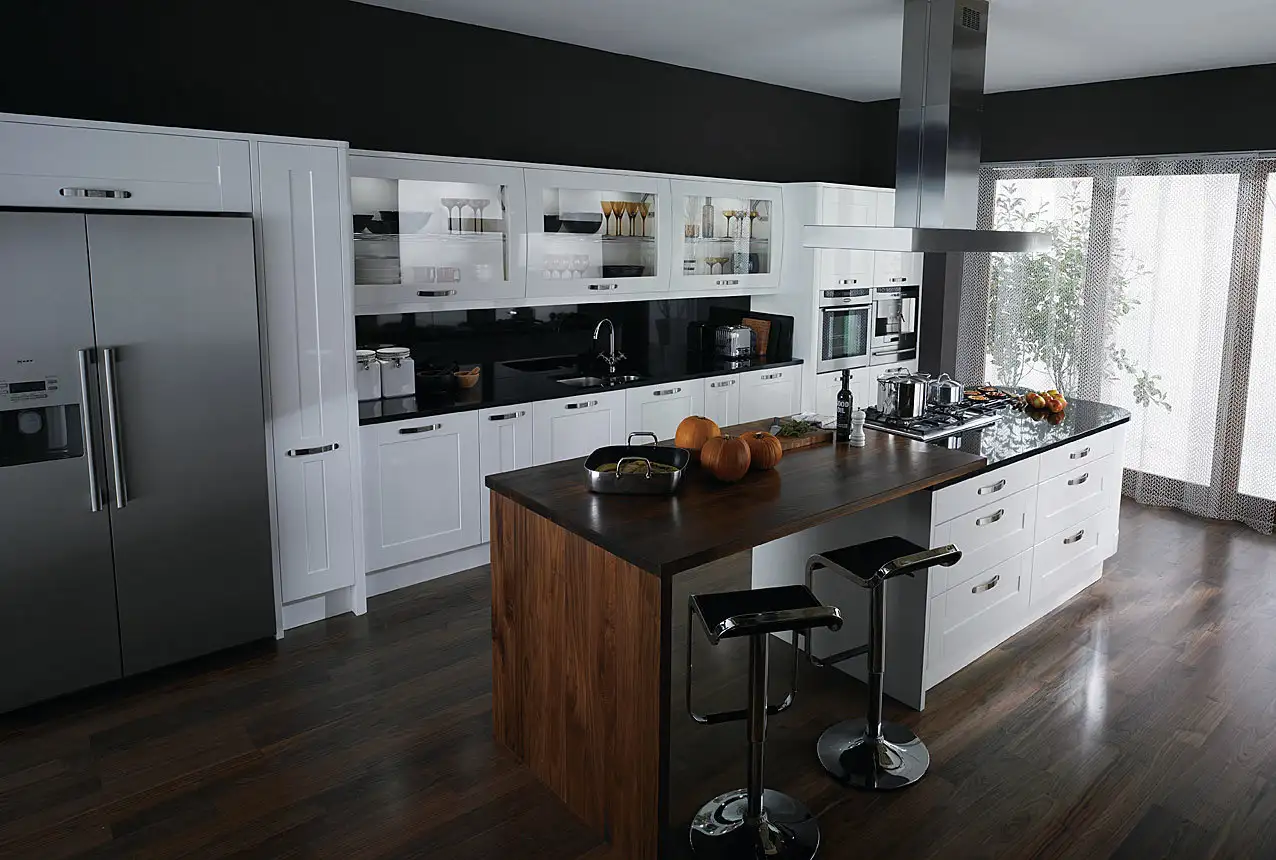 A contemporary style kitchen features a sleek aesthetic with a combination of straight and curved lines, strategic lighting and flooring solutions. That's why you may want to add a playful kitchen décor element. If selecting furniture for your kitchen island, choose a glass countertop with an oval shape and curved lines, and bar stools with a chrome-finished base of stainless steel. Keep straight lines and square and rectangle shapes for the hob, prep sink and appliances for contemporary style kitchen harmony.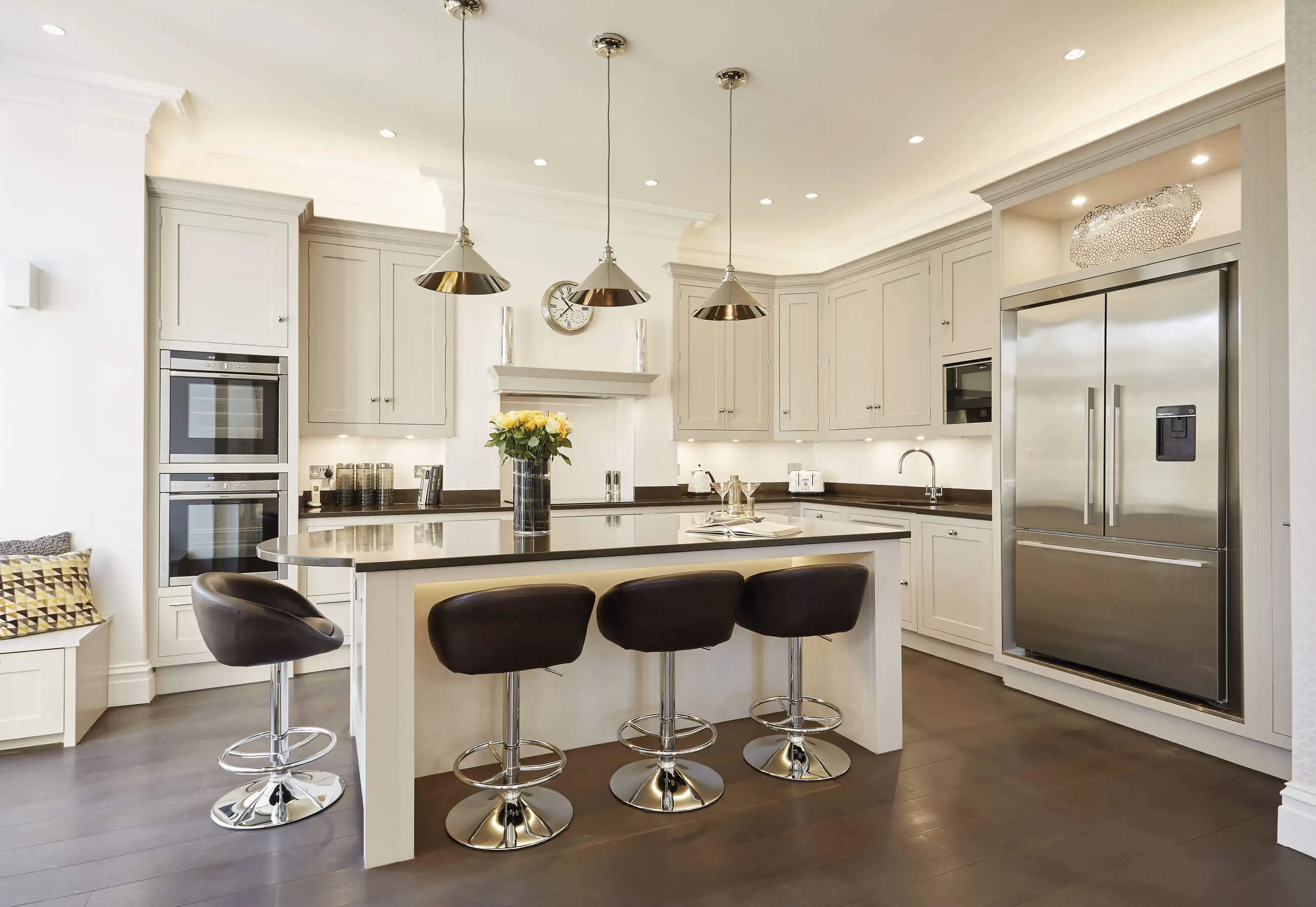 Country Vs Farmhouse Style Kitchen
A general approach to the interpretation of this dilemma is that the country and farmhouse style kitchen are synonymous. We absolutely agree with this!
But some designers think that classic farmhouse and country are different styles, although they have common features. The difference is that a country style kitchen tends to have many home décor accessories, in contrast with a classic farmhouse without the kitsch. They perceive classic farmhouse ("modern farmhouse") as opposite to country style.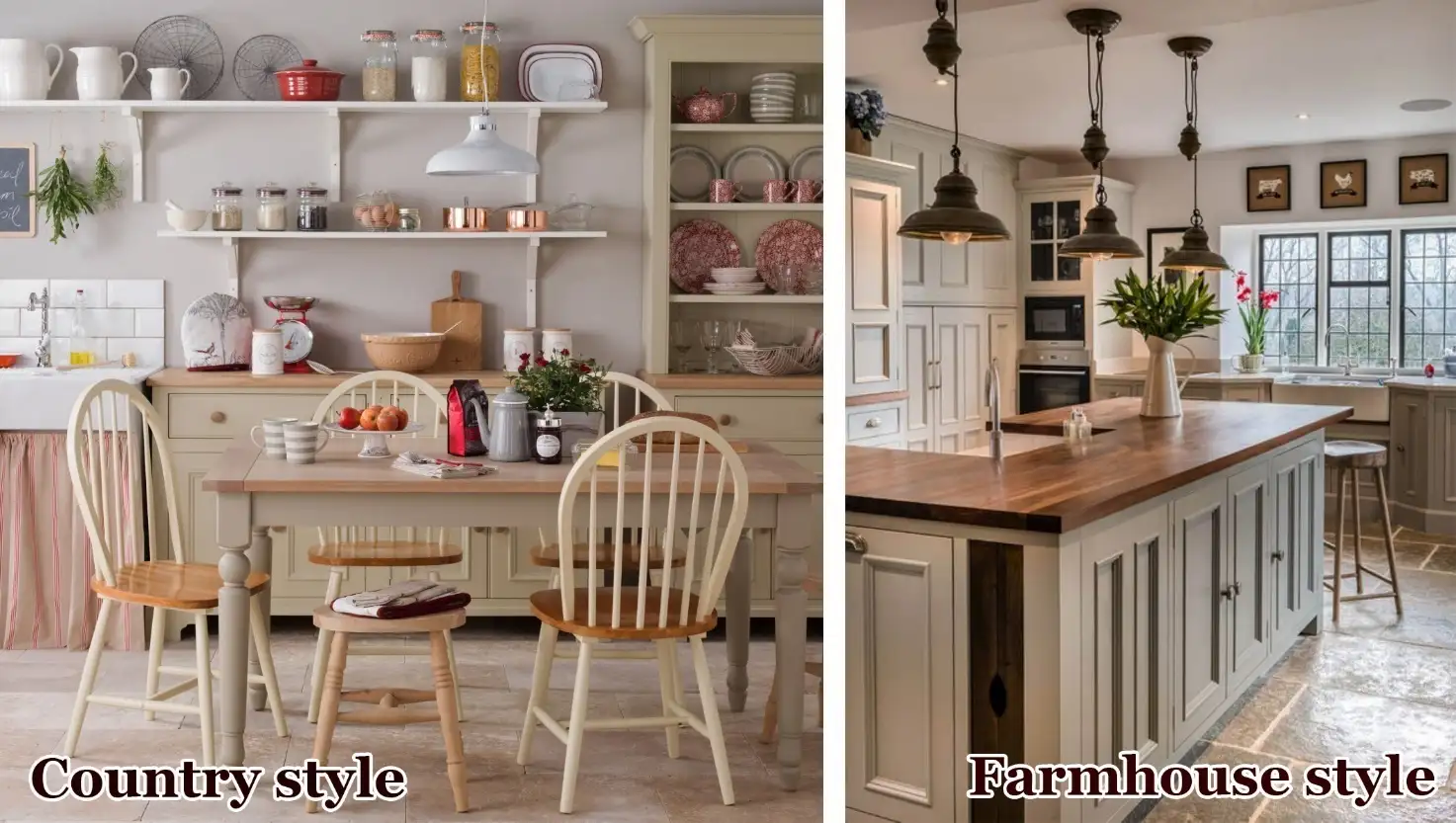 Country Style Kitchen
If you like pretty knick-knacks and want to decorate our kitchen with many lifestyle items, plants, flowers and baskets of fruits, choose country (farmhouse) style. It means showing your personal touch with handmade accessories. Farmhouse style features many open shelves, large timber cabinets, wooden countertops, vintage door knobs and pulls.
You should use high-quality materials, especially natural wood. Choosing colors, keep in mind that a country style kitchen is about a welcoming, relaxing, and cozy feeling. Choose natural and soft hues without bold accents.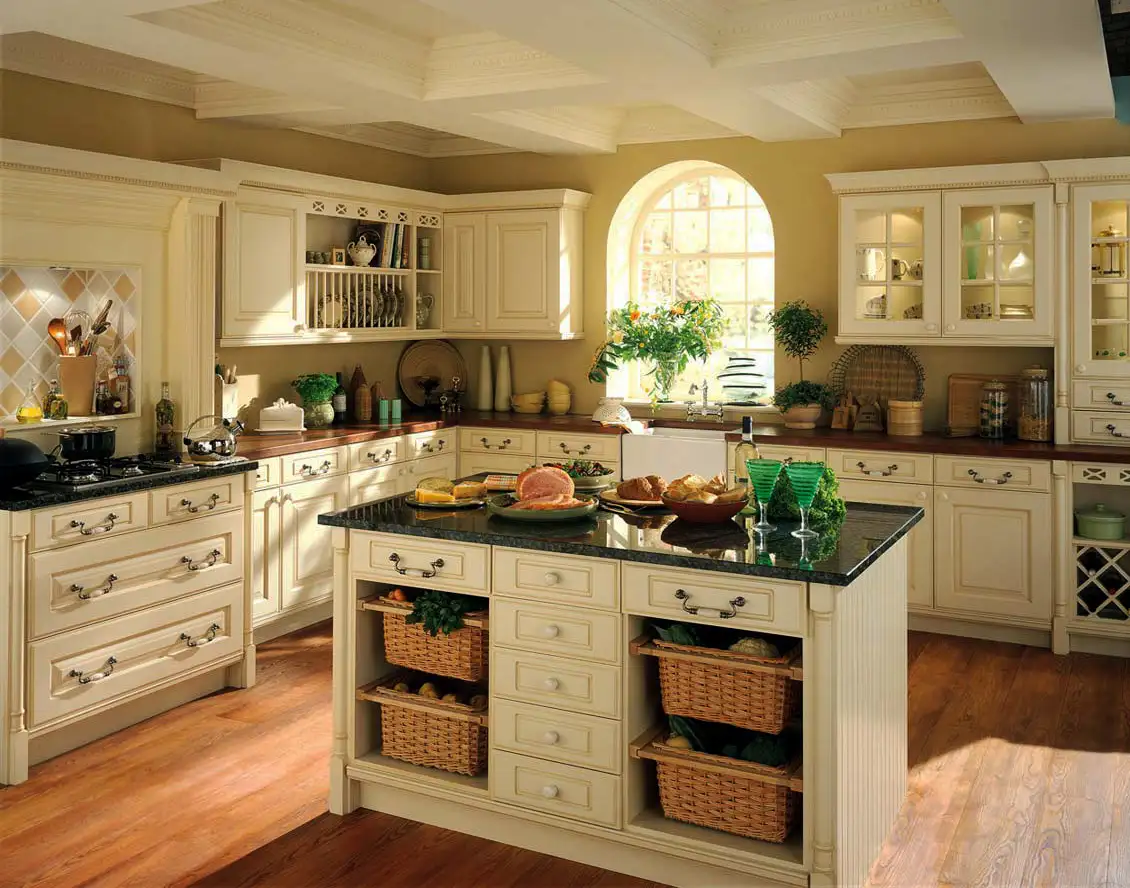 Cute French Country Style Kitchen
French country style is about simple lines for an elegant kitchen island, cabinet, table, countertop, sets, and other kitchen items. Choose warm colors such as cream, soft blue, and light yellow.
Don't be afraid to use a lot of food jars with hand-painted prints, unexpected materials, craft and art elements.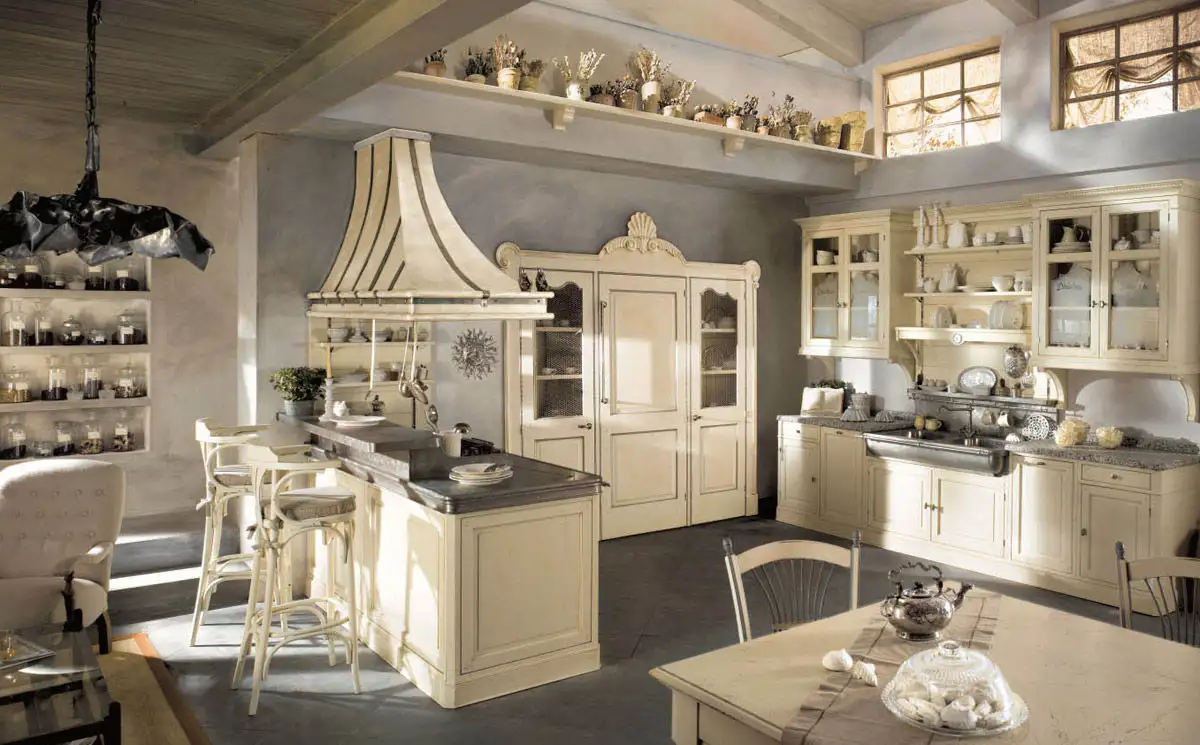 Rustic style kitchen
Are you looking for a warm and friendly kitchen style? Choosing a rough-hewn rustic kitchen without sleek and strict décor elements can add a natural touch to your apartment or house.
Rustic style relies on an eclectic approach with Craftsman and country nature-oriented elements. Don't be shy about mixing Craftsman and farmhouse items with vintage appliances.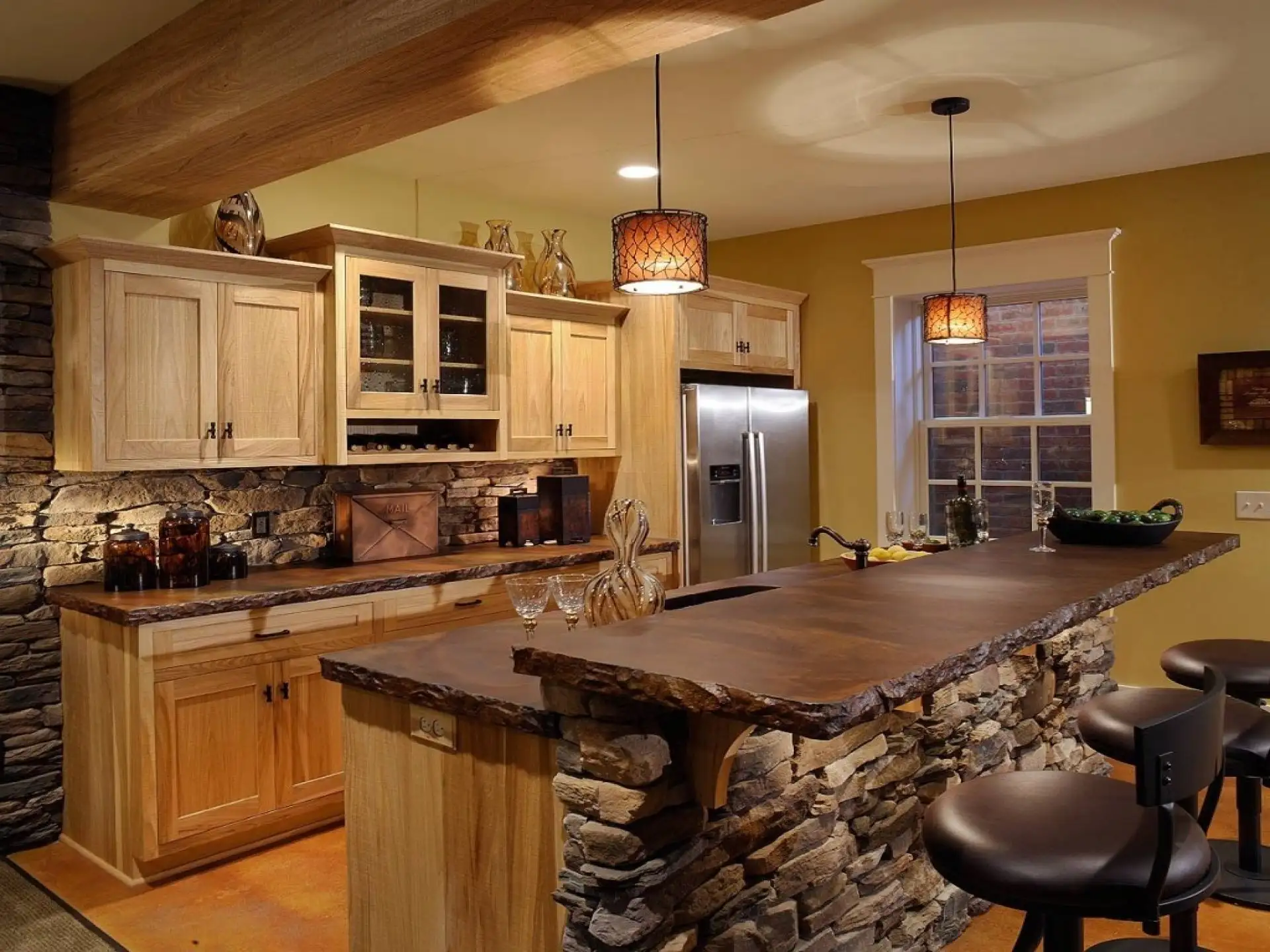 Use a lot of brick, stone, and especially wood. For example, a wooden kitchen island, cabinet, furniture, countertops, unfinished surfaces, flooring and even exposed ceiling beams.
Think about space-saving kitchen design. You could hang your cookware over the kitchen island for rustic simplicity and practicality works.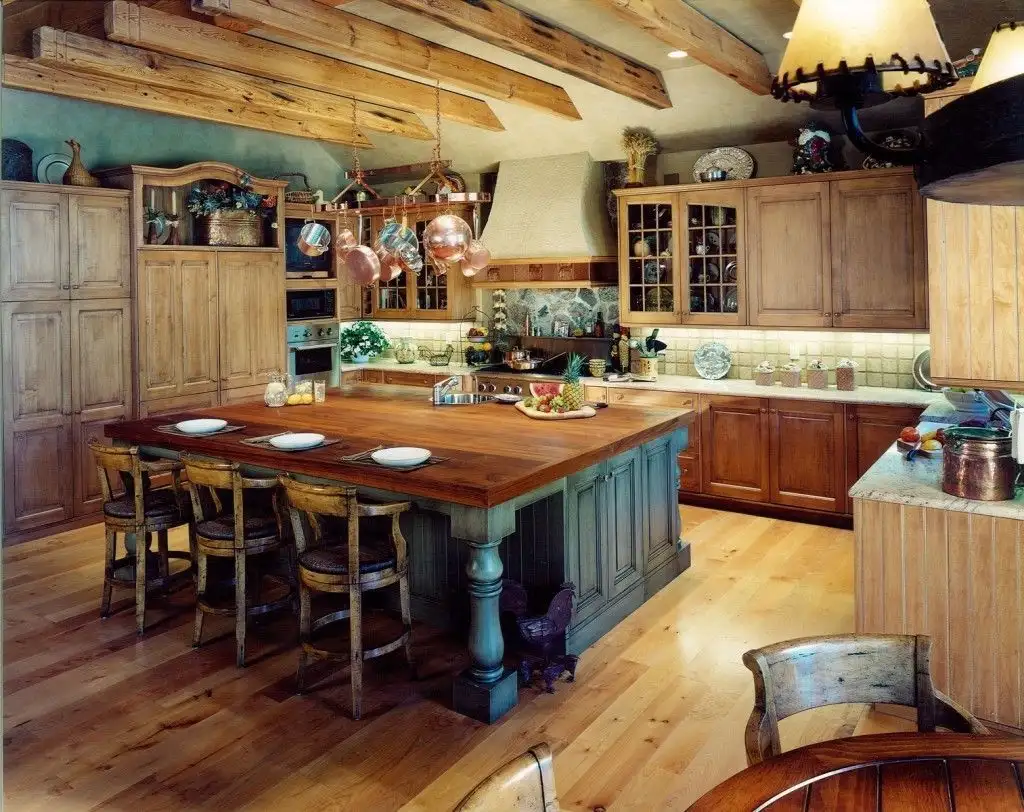 Eclectic Style Kitchen
Do you want a kitchen style without limits and strict principals? Choosing an eclectic style kitchen, you can add a highly-personalized touch with various colors, textures, contrasts, composition and décor solutions. Keep in mind that every kitchen needs a balance of functionality and appealing look. The main reason to decorate your kitchen in eclectic style is to show your exceptional personality and lifestyle, so you should avoid the chaos and cluster of unnecessary décor items.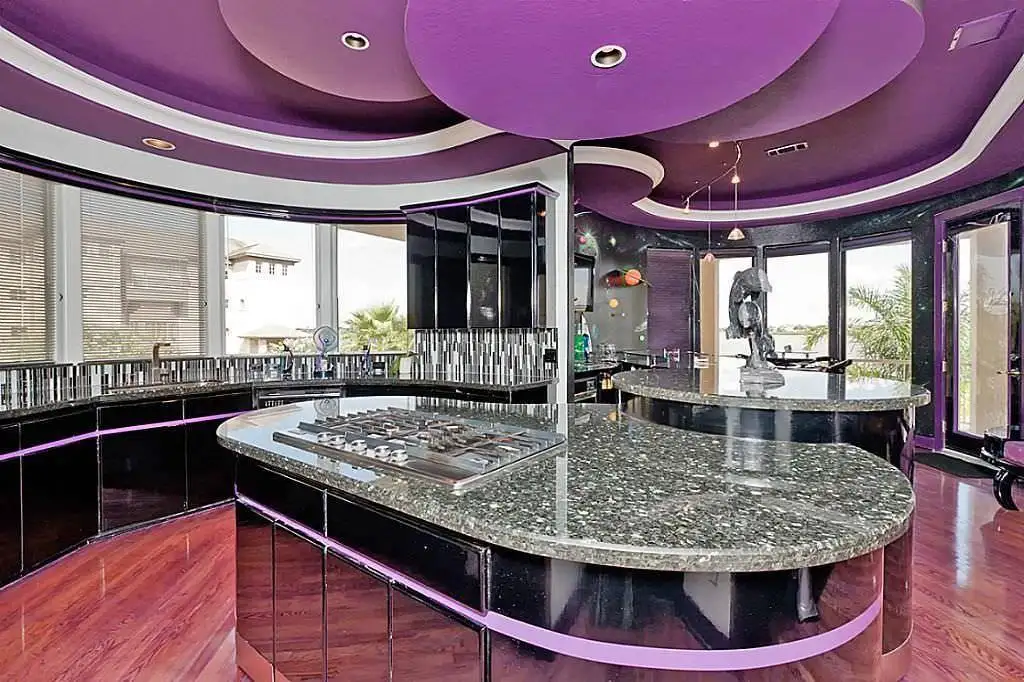 If you mix contemporary and rustic styles, you'll create an awesome and exclusive kitchen. This could be a décor story about high functionality with natural accents.
Considering an eclectic style kitchen island, you could create a wooden bar with small storage for wine bottles below the wooden slab.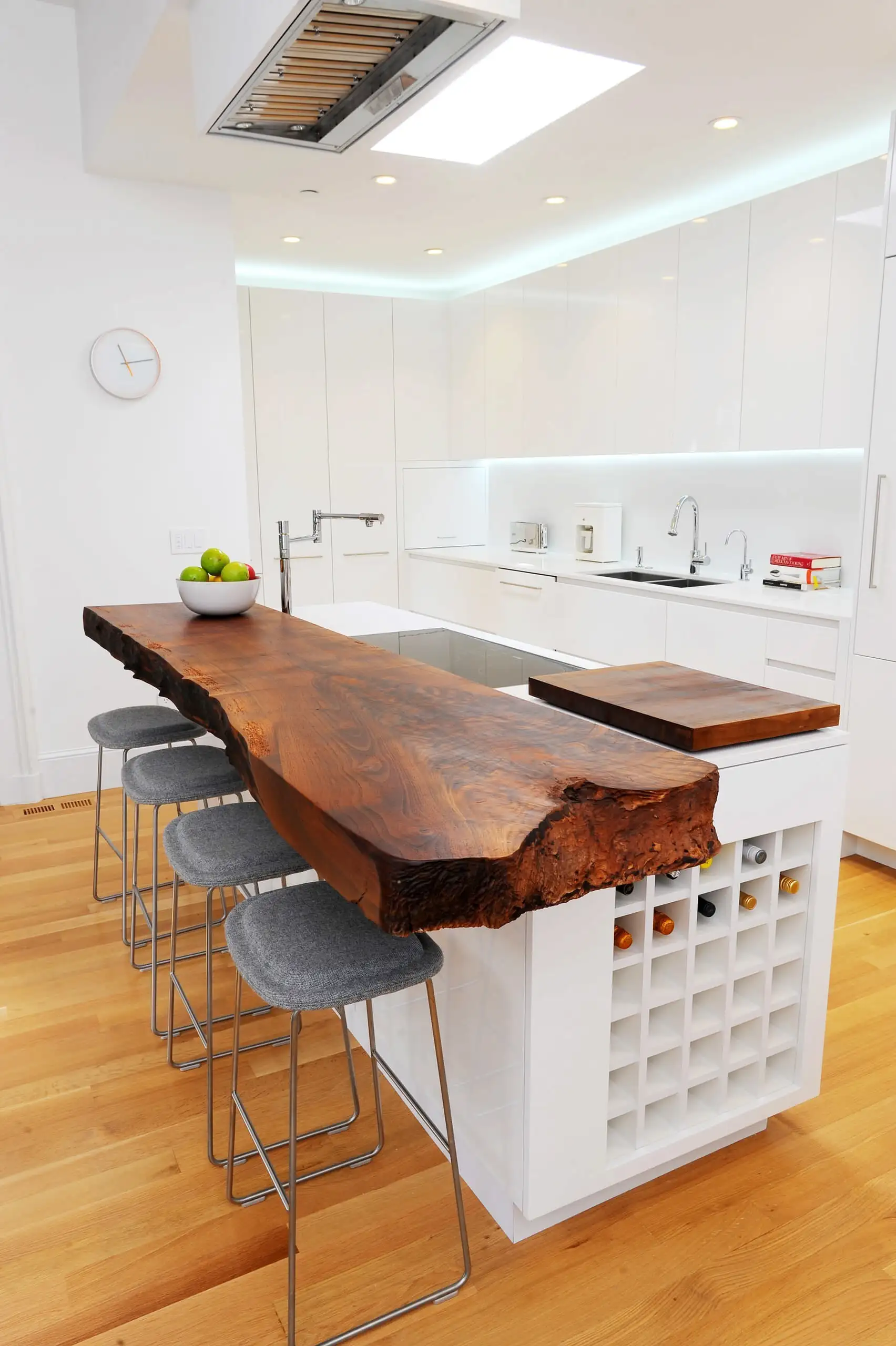 Traditional Style Kitchen
If you prefer cozy and welcoming kitchens, choose a timeless traditional style. A traditional American kitchen features raised-panel cabinets, polished hardwood floors, stainless steel kitchen accessories, marble or wooden countertops, and elegant aesthetics of lines and forms.
In contrast with classic kitchens, the traditional style tends to lifestyle décor elements, a combination of neutral and bold colors, natural materials, and unexpected design solutions. Considering various kitchen accessories, choose modern appliances and tools, and innovative cooking technologies to transform your cooking, washing and storage areas.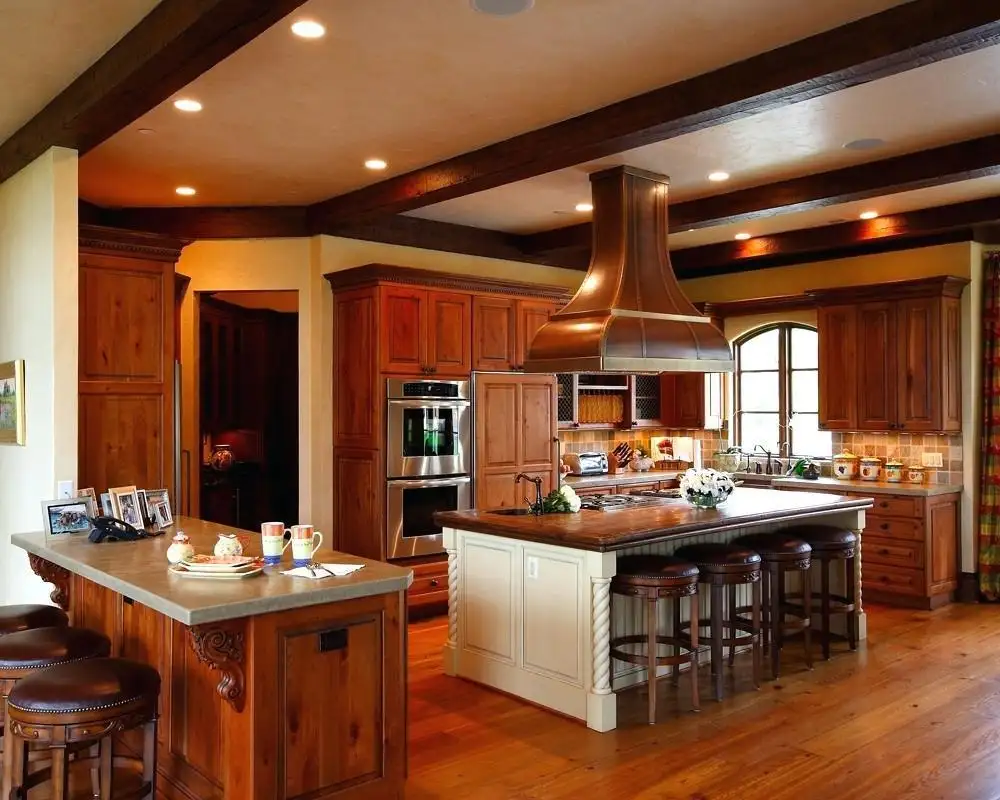 Transitional Style Kitchen
If you like strict and ultra-clean lines with clear forms and cozy and inviting décor elements simultaneously, choose a transitional style kitchen. This is a winning combination of contemporary simplicity with traditional elegant esthetics.
A minimalist approach means that you're avoiding useless décor accessories. Focusing on functionality, choose a comfortable, smart kitchen island, cabinets, countertops, sets, natural flooring, and more lighting. You could combine LED track lighting with stylish contemporary pendant lamps and classic traditional chandeliers.
For a color scheme, use neutral hues for a relaxing and comfort feeling. White cabinets, countertops, and shelves are usually used in transitional style kitchens for pure simplicity and serenity that inspires a tasteful life.