10 Things You Need to Know Before You Start Decorating Your Home
Whether you have unlimited creative energy and know a lot about how to design your house, or you are just looking for basic décor ideas and general information, home decorating is an unforgettable and exciting experience for everybody! To make your home cozy, it's not enough to use latest trends. You should follow your own style, to fill your abode with pieces that you like, rather than the trends dictated by Instagram bloggers.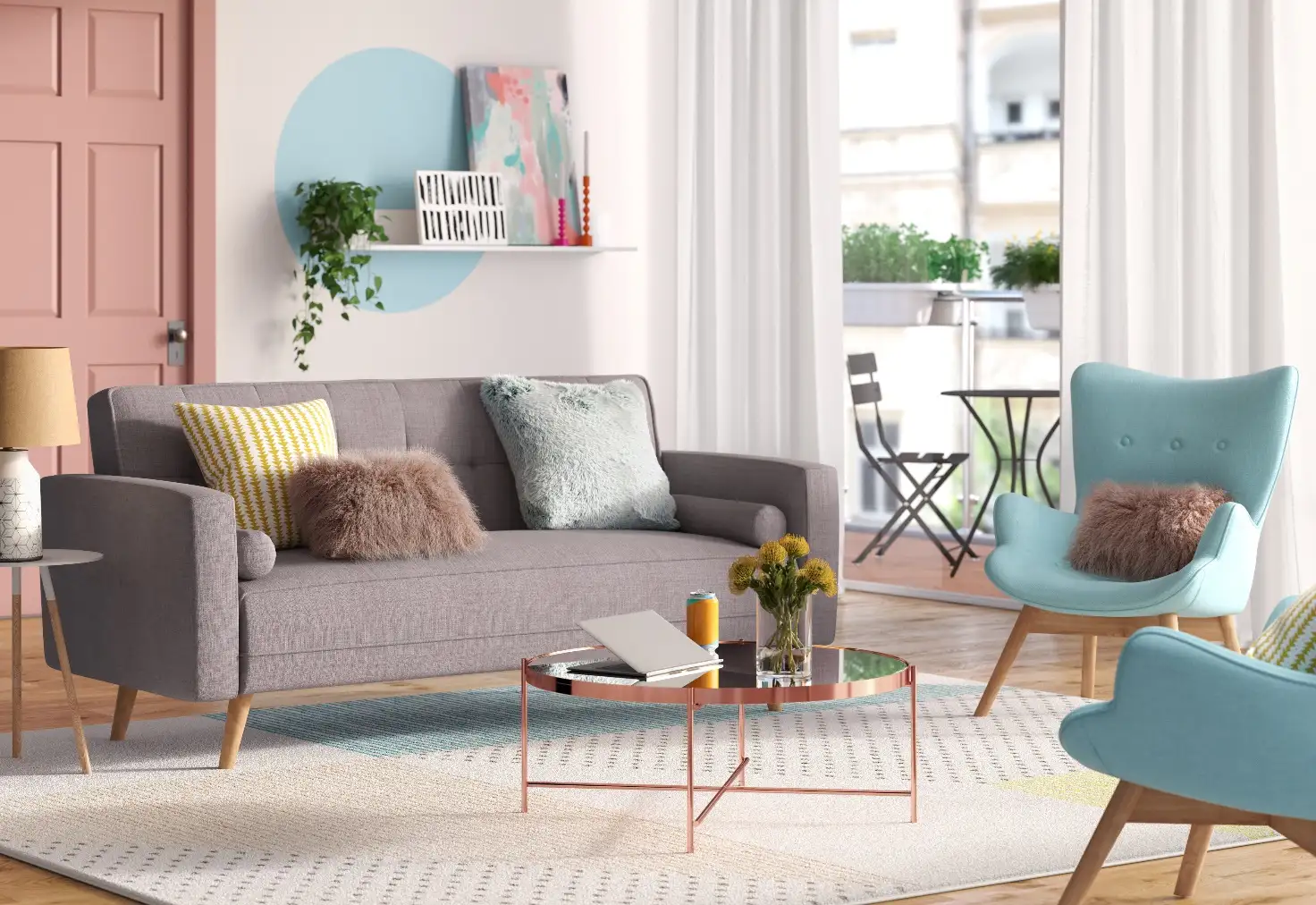 1. Find A Style For Your Home
To display your personality inside your home, start with choosing a style which most fits your sense of coziness and comfort. If you want to fill your home with accessories, natural materials, and muted colors, country (farmhouse) style is all that you need. A modern farmhouse style is the updated version, with a modern twist and a minimalist approach. Maybe you live in a loft apartment and want to decorate your home in a stylized manner. In this case, show off your personality with industrial style!
Of course, there are a lot of styles and we could talk about them for hours. By looking at lines, shapes, forms, furniture pieces, colors, accessories, and an ambience that you're drawn to, you can choose the right style for your home. But always allow yourself an eclectic twist to make your interiors more personal!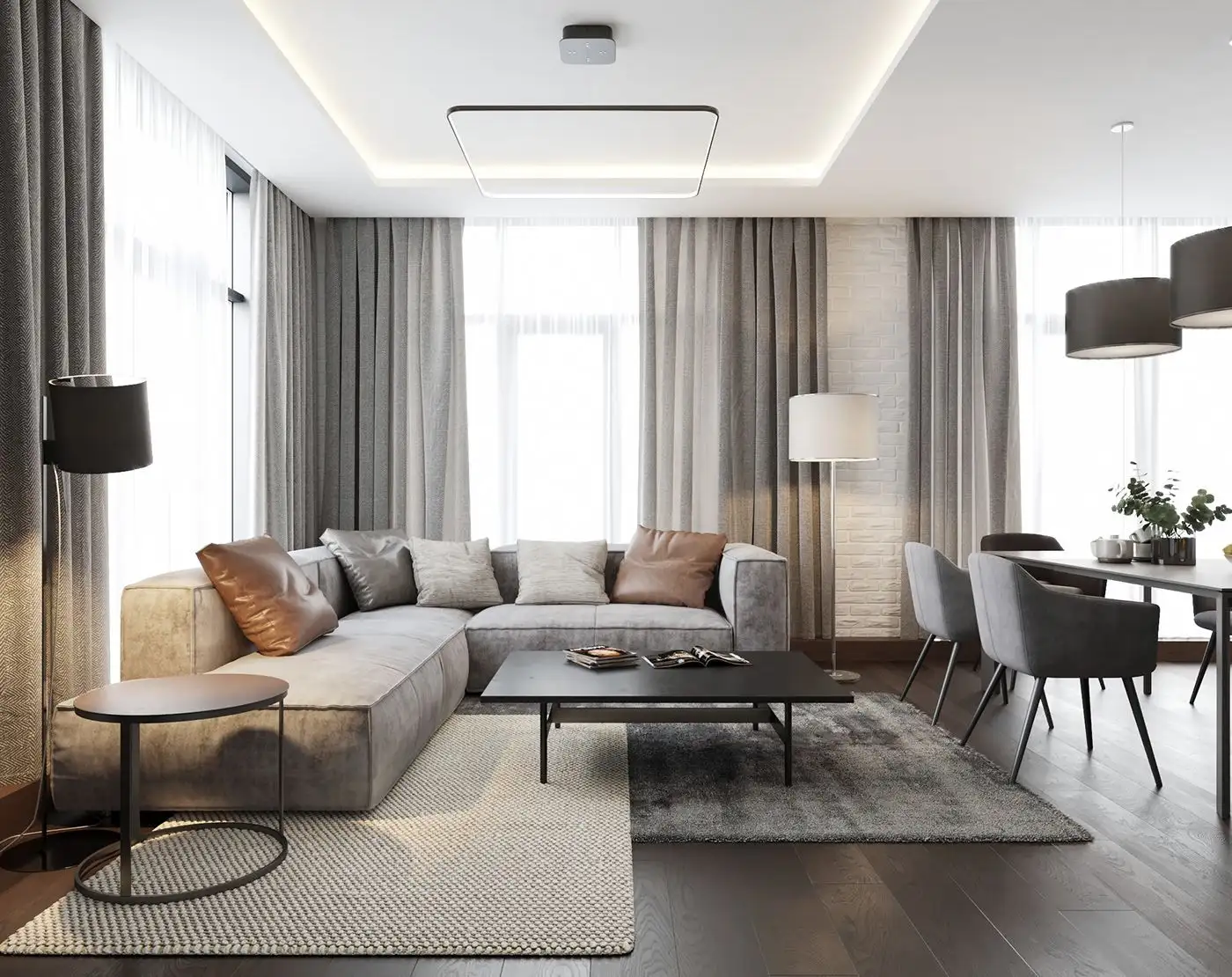 2. Create A Functional Layout
A layout is a general floor plan of every room that shows ideal placements of all the furnishings inside them. You should select the right position for every piece to allow room to easily walk from one area to the next. For instance, if you have an open-space living room, you need well-thought-out design solutions to separate your living space from cooking and dining areas. If you have enough space, you can install a kitchen island made in a style which fits with your general décor concept.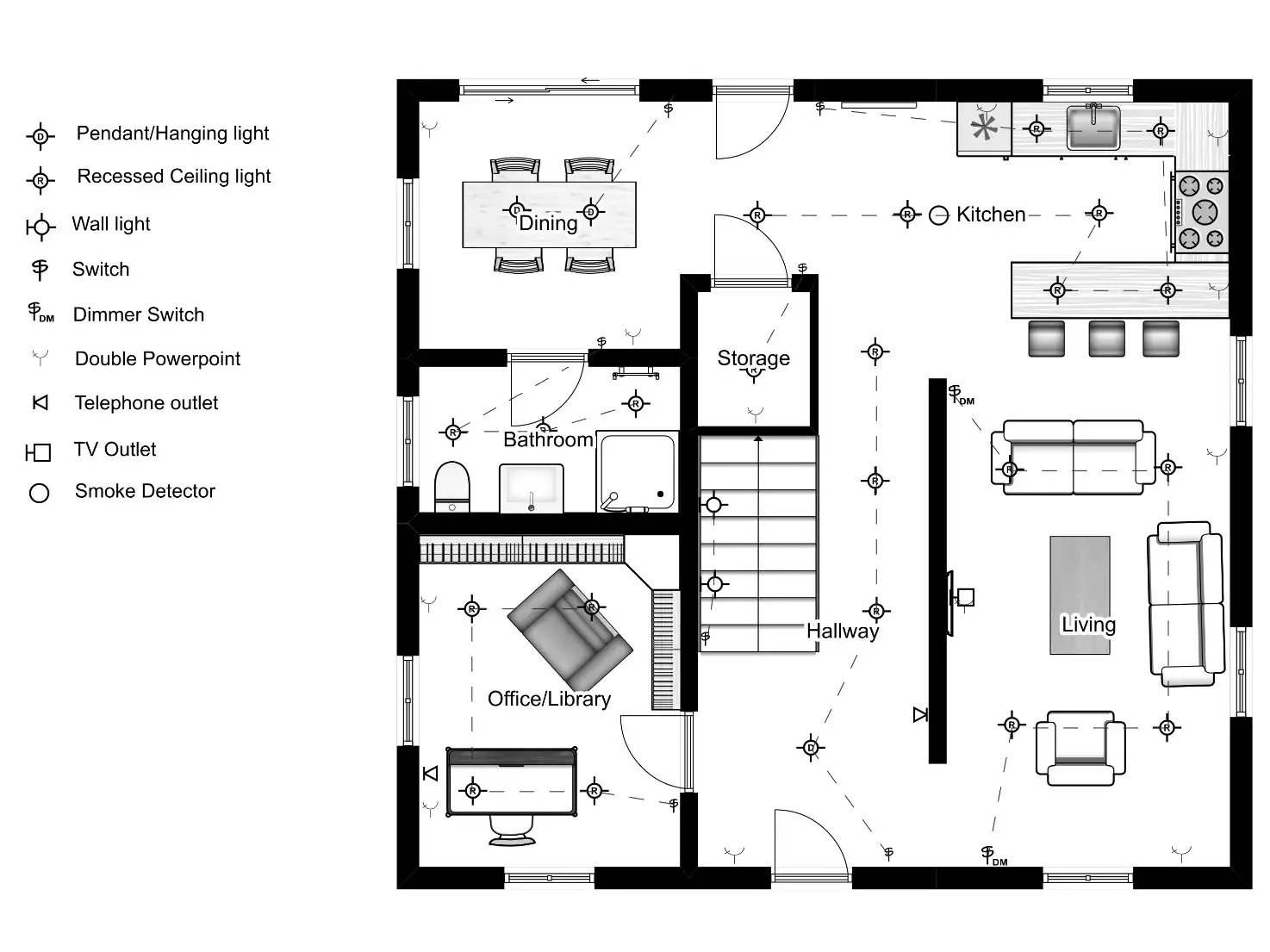 3. Invest In Comfortable Furniture
When you have empty space that can be filled up with any pieces you want, remember that your comfort is more important than just an attractive sofa and armchairs. Avoid pushing your furniture pieces to the walls to make the room appear visually bigger.
Pay attention to the shape of your sofa to ensure enough relaxing space. You can choose a sectional or regular sofa.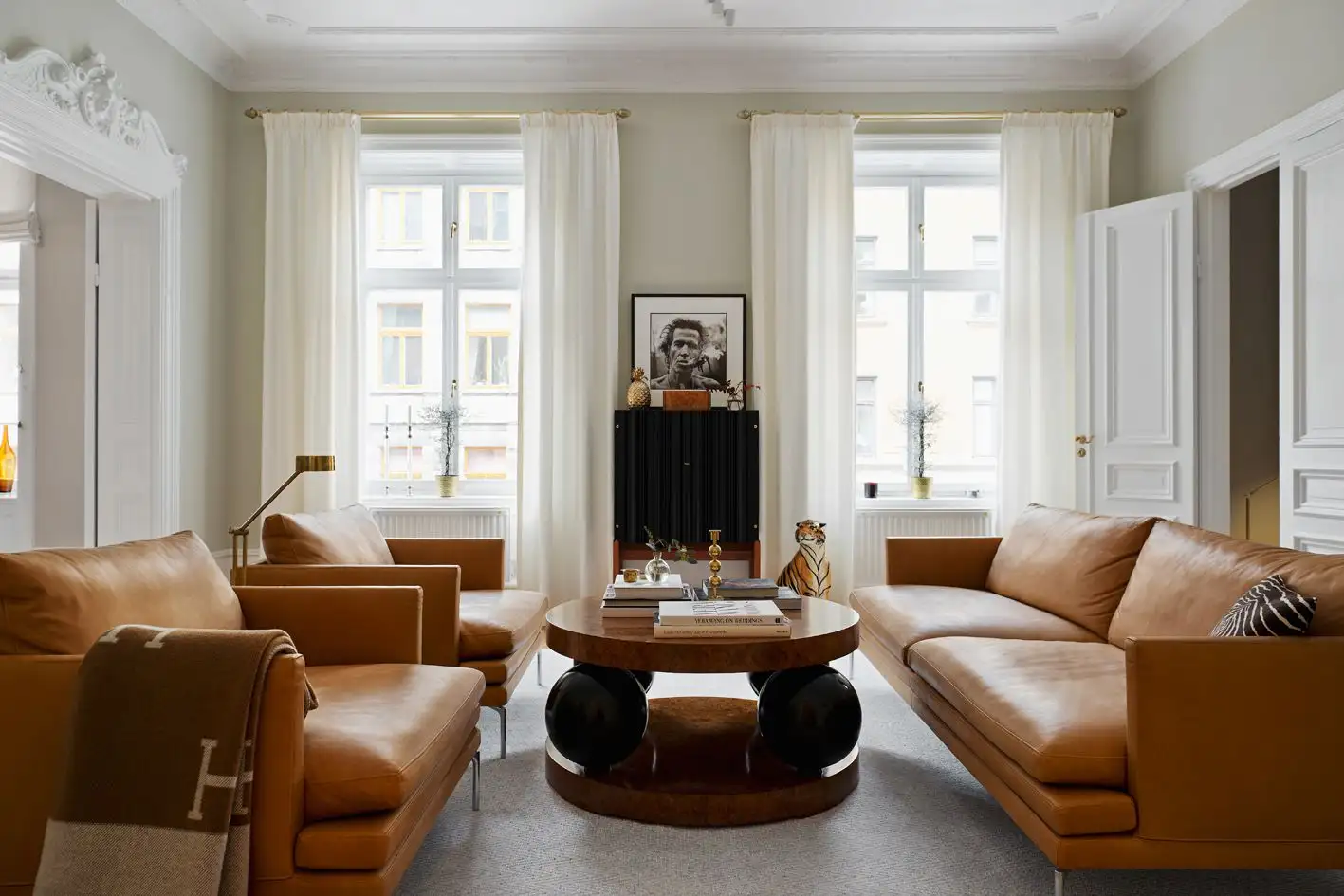 4. Use Items That You Love
Cozy up your space with trifles, knick-knacks, decorative crafts, and other lovely accessories which make you smile. For instance, vases with fresh flowers or green plants, figurines, candles, or framed photos. Also, use functional home accessories, such as baskets with cozy prints for storage or curtains to cover your windows.
Wall art saves your space and says a lot about you. Hang photos, pictures, posters, a clock, a mirror, or even hats! It's up to you. If you like to explore the world, hang a travel-inspired element like a map or something more personal.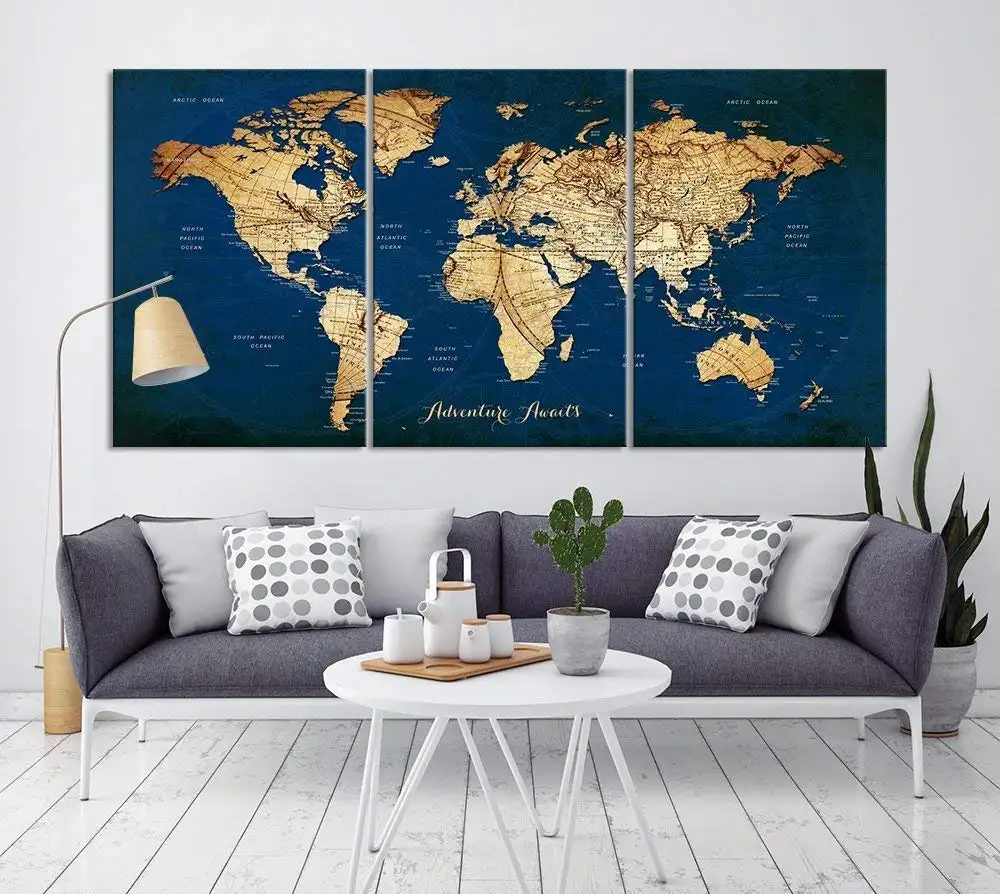 5. Pure Simplicity
What's better than clean lines and geometric shapes? Maybe nothing! When you find a balance between functionality and attractive accessories, you'll find yourself surrounded by pure simplicity in your décor elements.
Neutrals with color accents can enhance the cohesive look of your apartment. Create an accent wall to make your home chic without adding additional knick-knacks. Of course, when we talk about the pure simplicity of clean lines and shapes, it's more about living inside a contemporary home and following contemporary trends. If it fits with your lifestyle, decorate your apartment in a simple, modern way!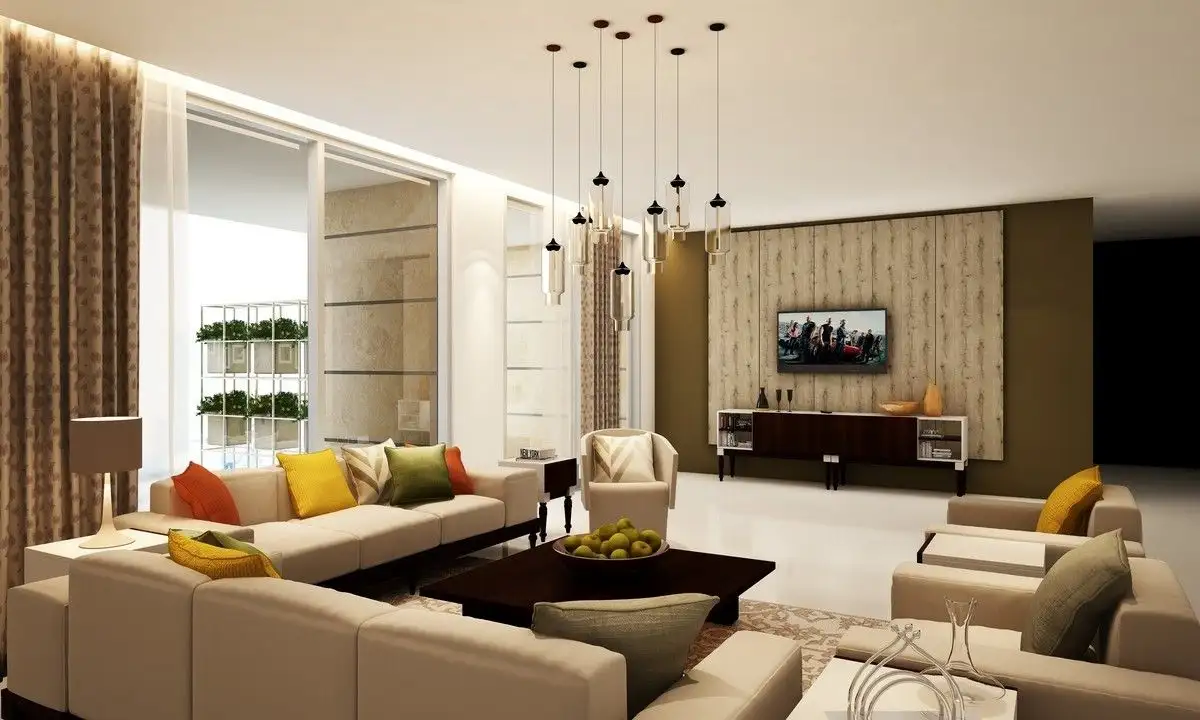 6. Choose A Color Scheme
When you select color themes for your rooms, make them harmonious. Remember the purpose of each room. For instance, bedrooms are created for sleeping and relaxing in a soothing atmosphere. Avoid striking base colors and use bold hues only for accents. Neutrals with bright accents always work well.
If you want to make your living room a minimalist, modern space, opt for white, gray, black, and brown hues. You can place bright flowers into a white vase to add color accents.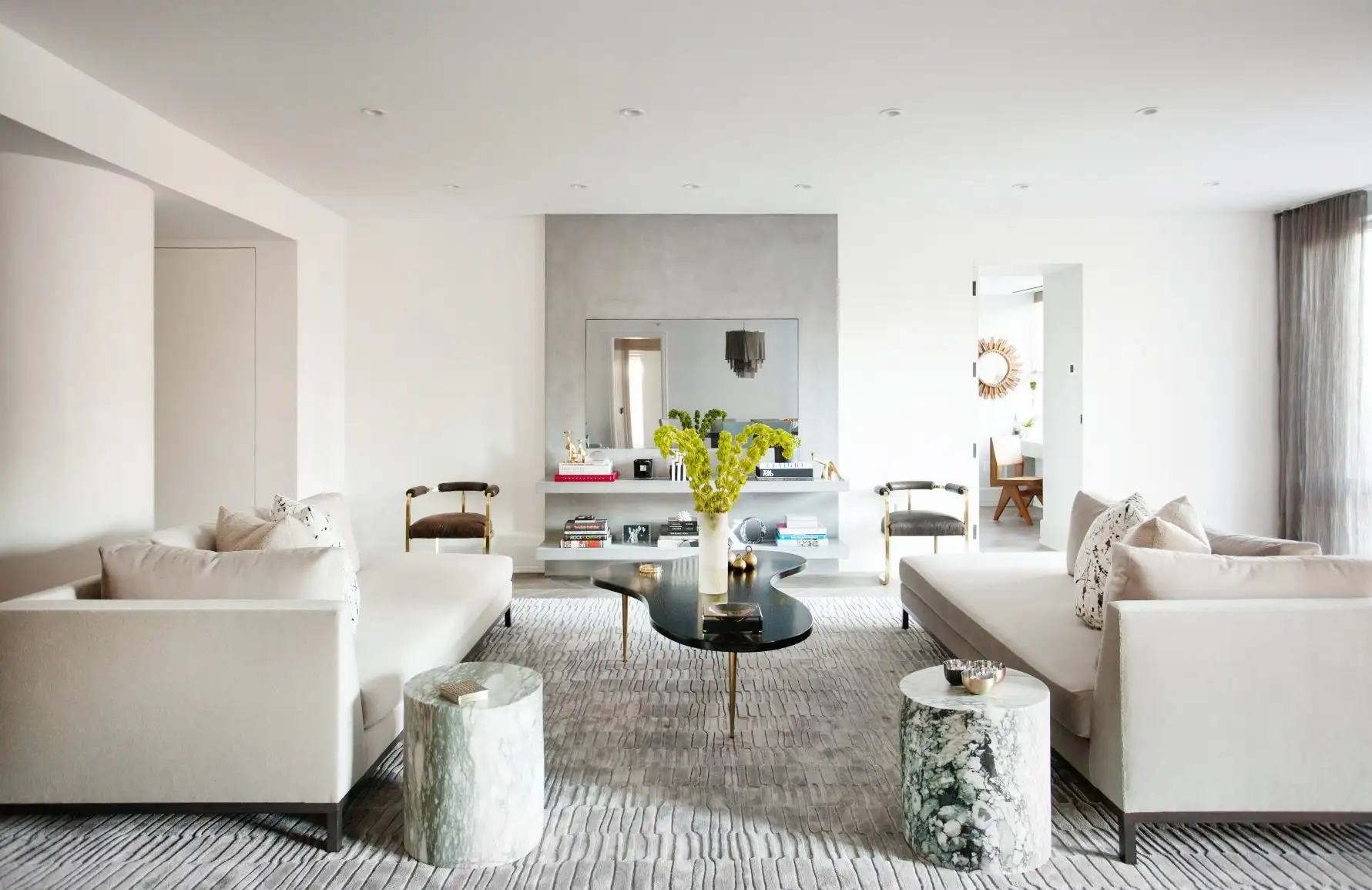 But, if you are a fan of Bohemian style, a bold color theme is exactly what you need. Even a green-themed bedroom and yellow living room can create a harmonious combination inside your home.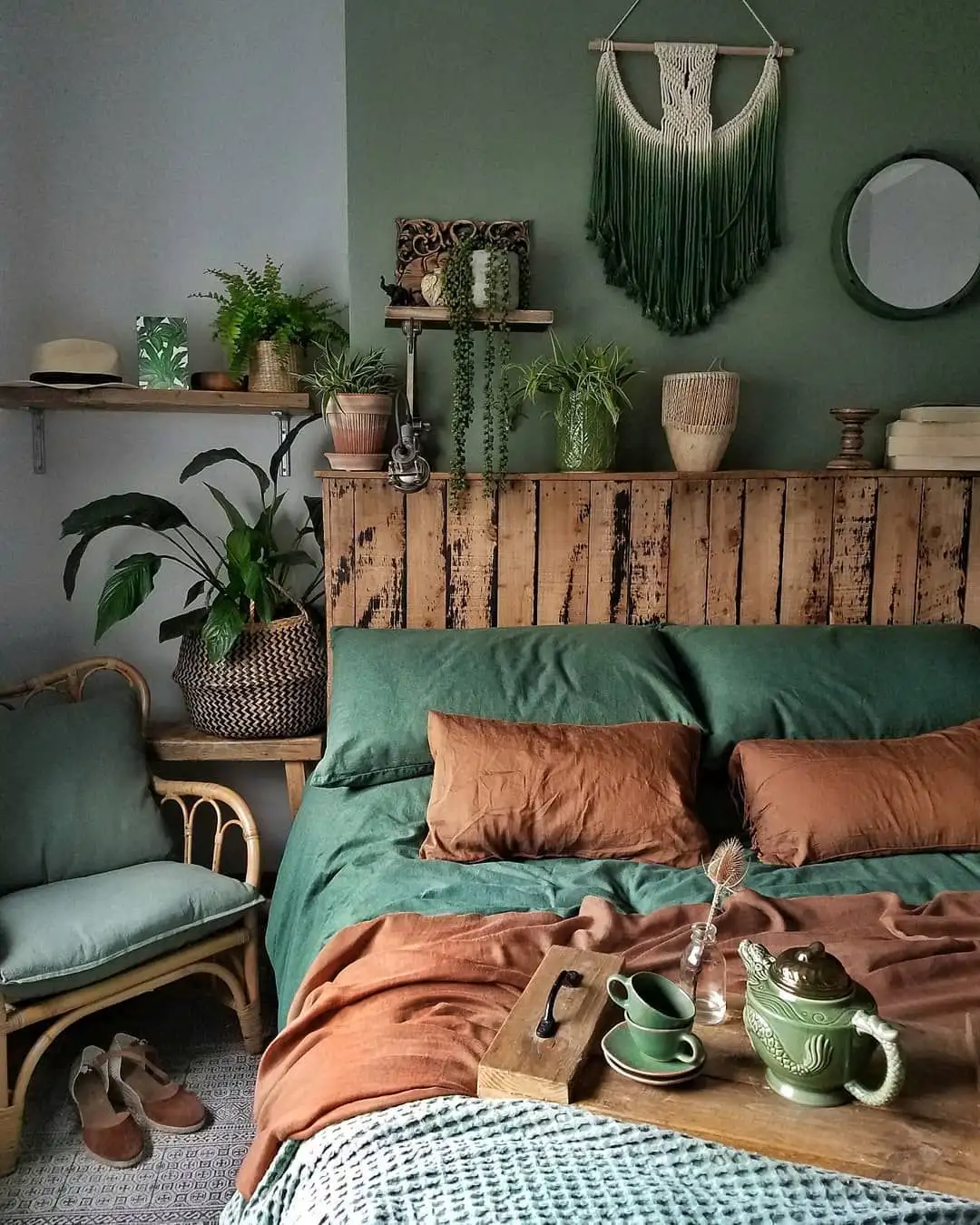 7. Stick With A Sustainable Approach
If you care about the Earth and want to make our world better, decorate your home with a sustainable approach in mind. An environmentally-friendly concept with green architecture and interior design will support resource efficiency and prevent climate change. To get closer to this conscious living concept, use organic materials and fabrics, greenery, and chemical-free paint for materials, walls, and surfaces.
When you consider various manufacturers and places to purchase furniture, choose pieces made by local producers to reduce air pollution from transportation.
Antique and vintage elements are always sustainable. It's easy to repurpose and/or refinish them. It's a brilliant way to reduce waste. You could even find a vintage sofa.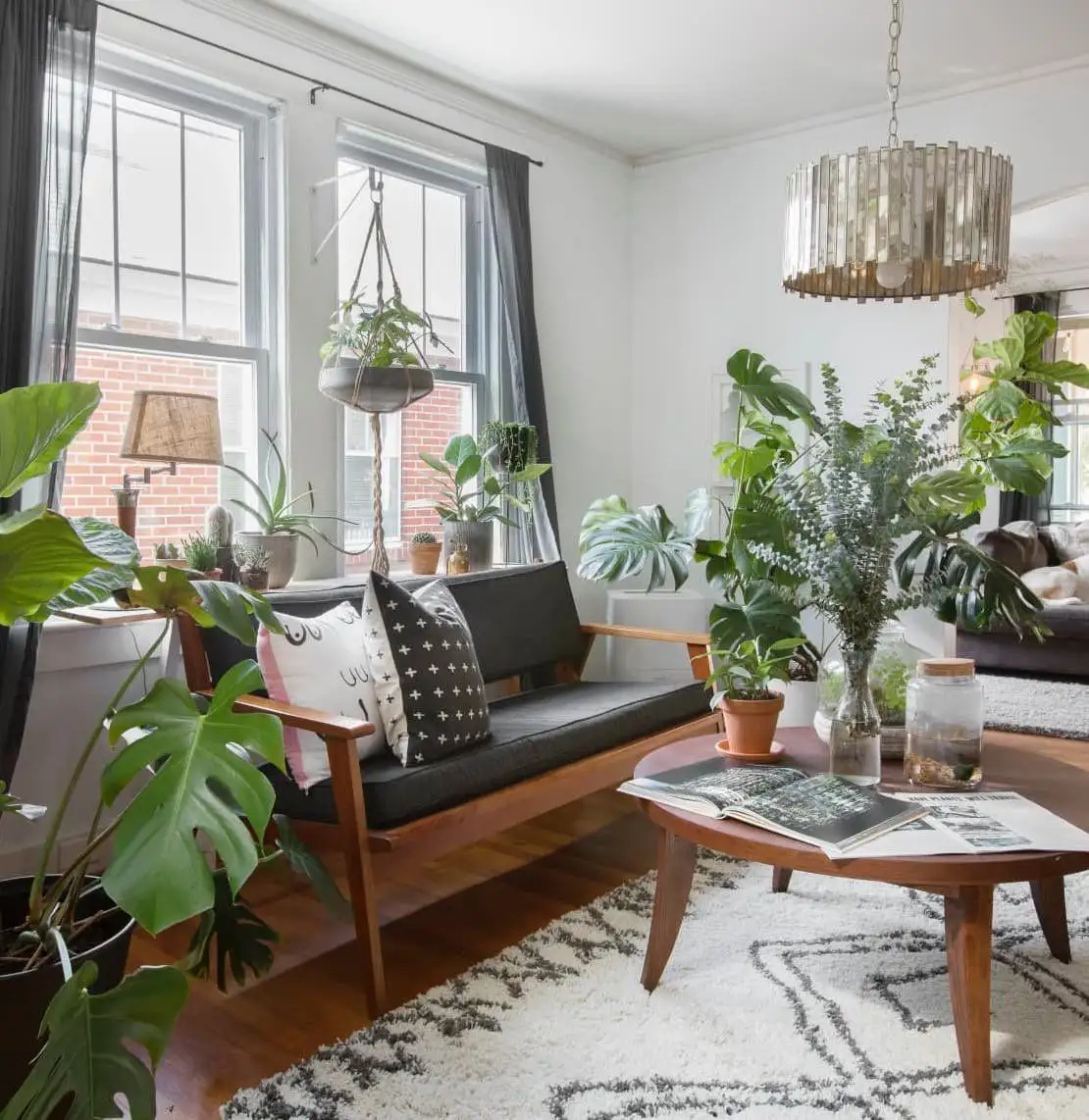 8. Use Nature-Inspired Materials And Fabrics
When you consider various materials for your home, opt for natural ones, such as wood, stone, and glass to emphasize the earth-inspired character of your abode. They fit well with any style and can bring a magnificent appearance to your home.
For natural fabrics, cotton, linen, silk, jute, and wool are used for various pieces, from upholstery to curtains. Natural fibers have a high absorbency. They are durable and, of course, eco-friendly.
9. Ambience Is Important
A fireplace is a key element to create a cozy atmosphere in your living room or master bedroom. You can opt for a type and a style of a fireplace which you prefer, from electric to gas options, and from stone to wooden framing. Fireplaces are the perfect addition to promote meditation and relaxation.
Accessories and lovely knick-knacks are always a great way to create a cozy ambience. It works well when you incorporate personal items which can inspire you and make you smile!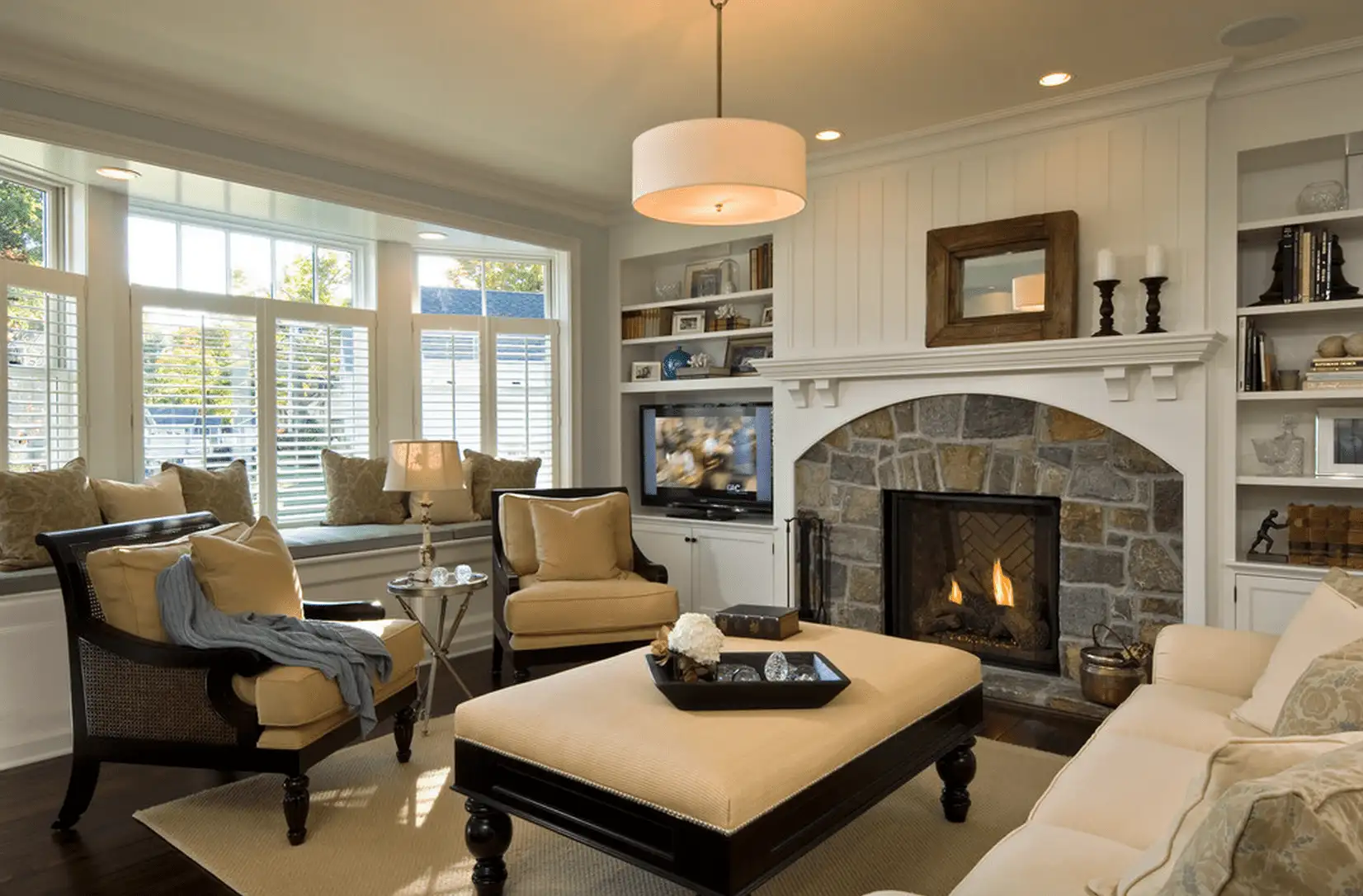 10. Space-Saving Solutions Work For You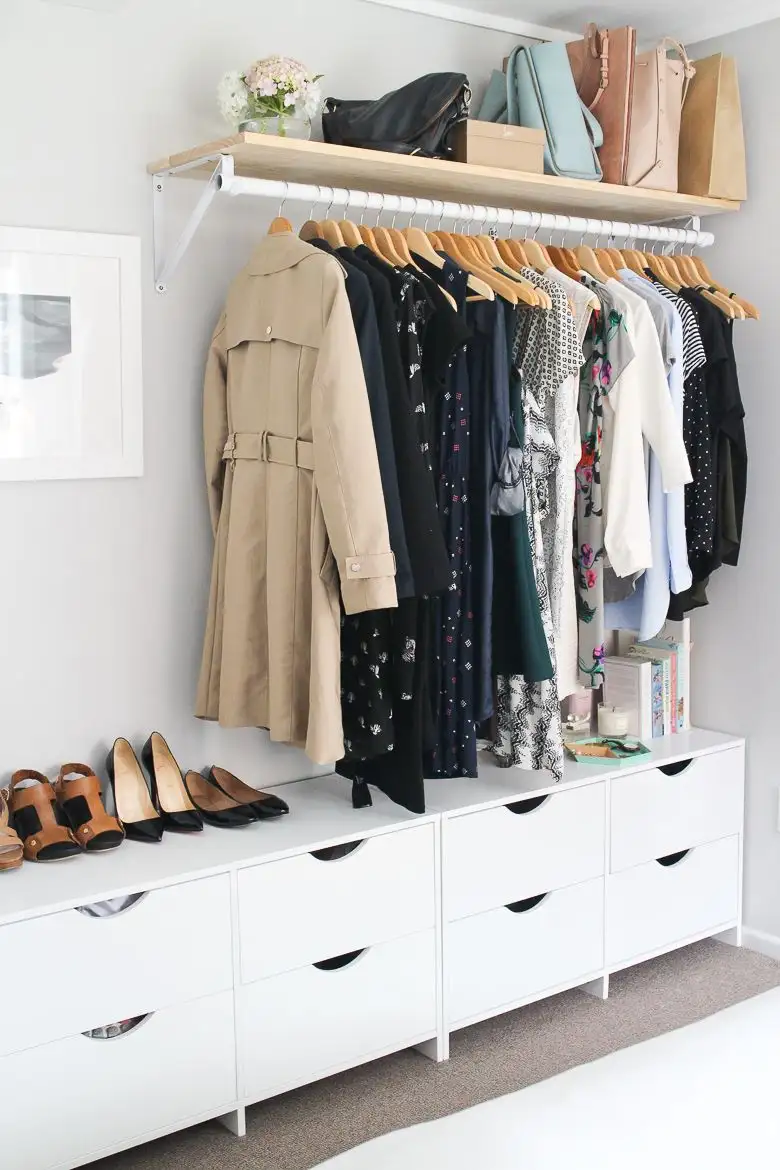 Use wall space to organize your closet in the most functional way. You can install special shelving systems to hang your outerwear, dresses, and shirts, and place your bags and other accessories on the shelves.
You can put your shoes on the lower shelves. Drawer organizers can help you to neatly place various personal things.